Quick post here as I'm still shaking my head about my penchant for math when it comes to food. I was in Convoy and had a coupon to burn at Kula (which has gone down hill BTW). I had a quick lunch at Kula but wanted to bring some dim sum back for a late snack. Jasmine Express is the to go section of Jasmine Restaurant. Jasmine Express is notorious for their horrible service. But the ladies working that day were surprisingly welcoming.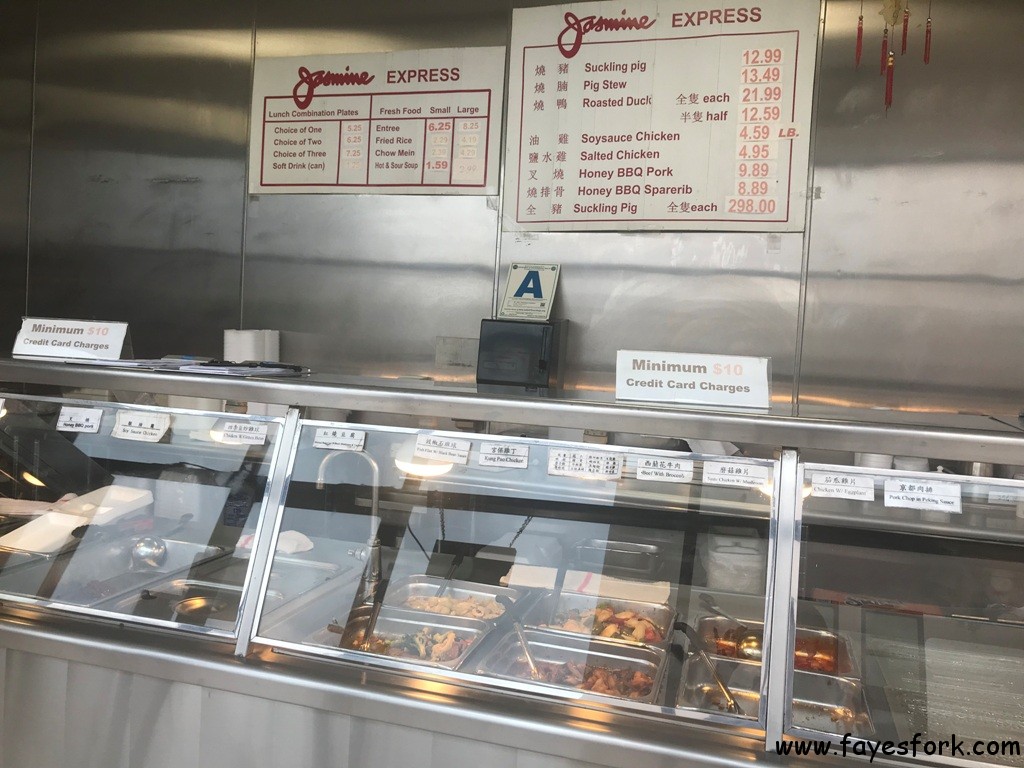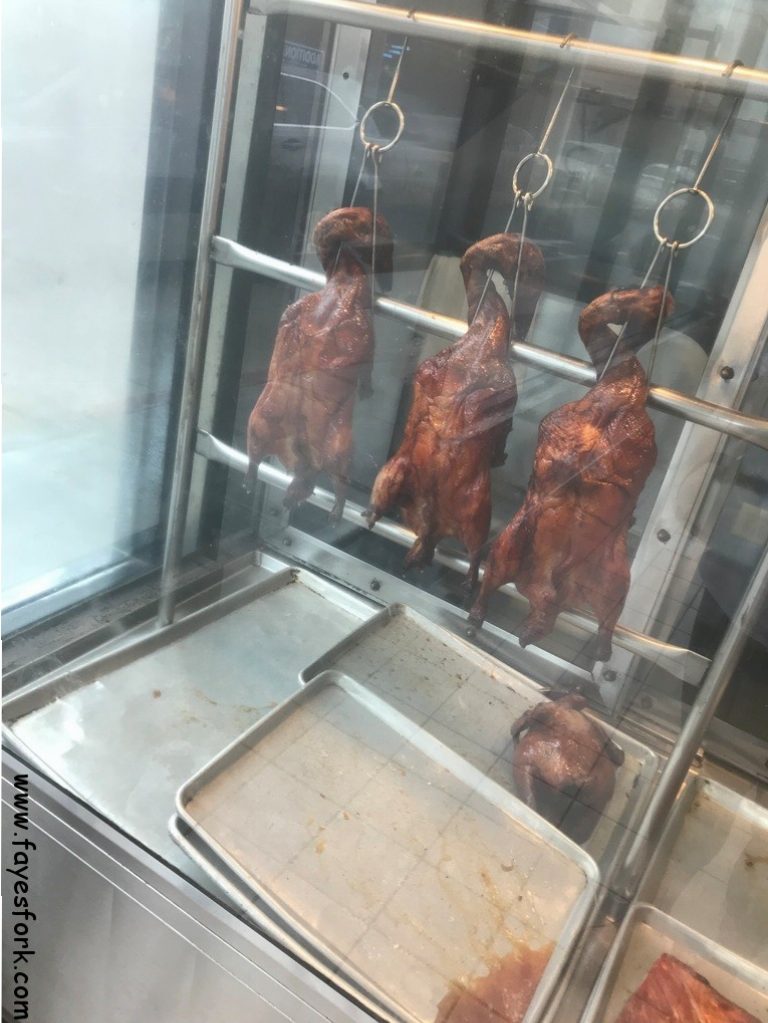 ROAST DUCK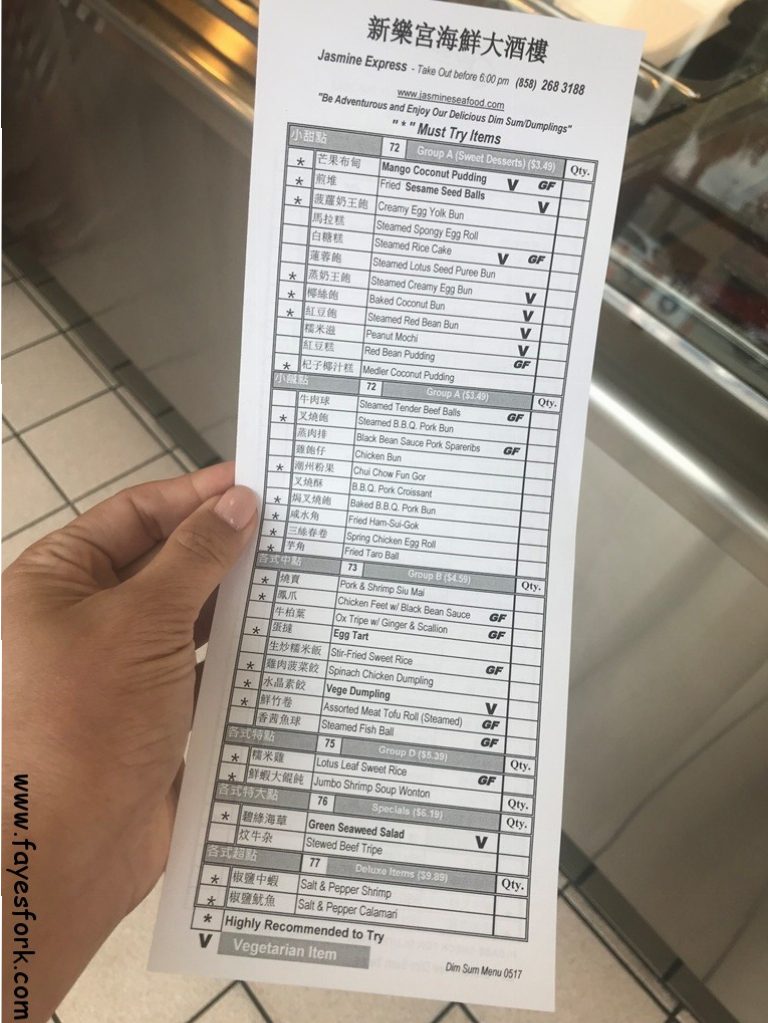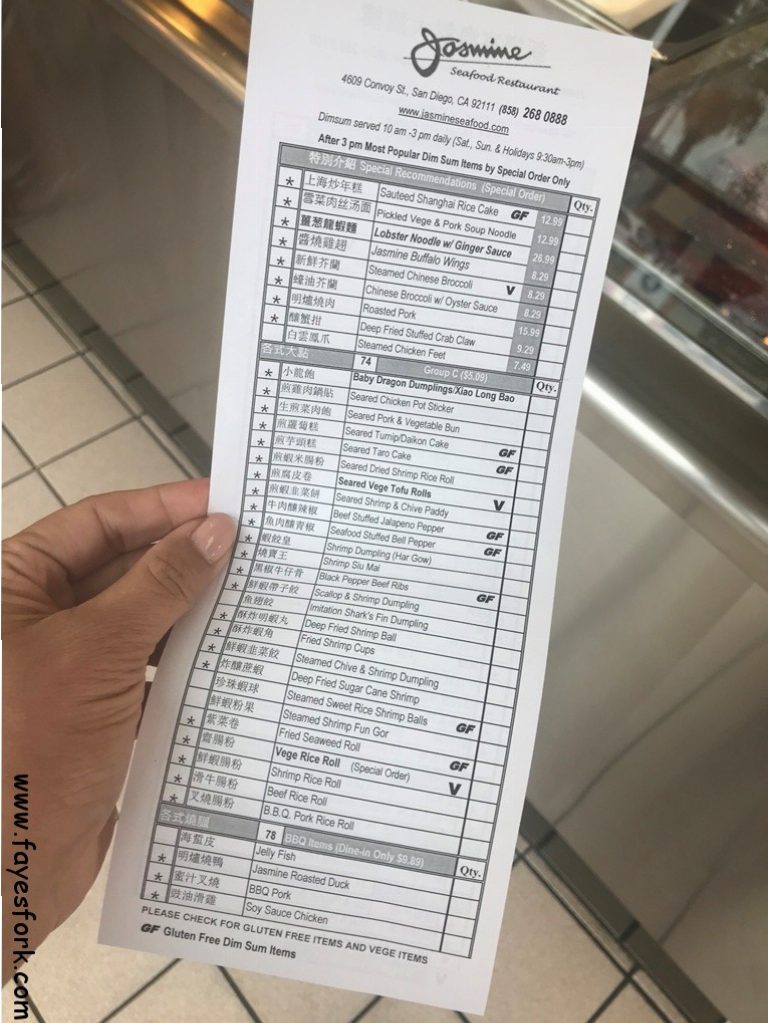 No dim sum was physically showcased but they said I could order off the menu and they'd bring me my order.
I joked that I wanted the sticky rice wrapped in lotus leaf but that it was too expensive at, say, $6 (I literally just *guessed* that number). One of the girls laughed and said oh, no, it's not $6, it's $5.89. Well, sorry that I was off by .11c.
My total was about $9.89 which sounded insane for just two orders of chicken feet. It was placed in one to go container. I joked that it's crazy to pay almost 10 bucks for feet that fits in one large Chinese to go box. They joked back saying well, one order has about 4-5 feet so it makes sense to put two orders into one box. Alright. Sounds legit. And I never knew they counted how many feet per order.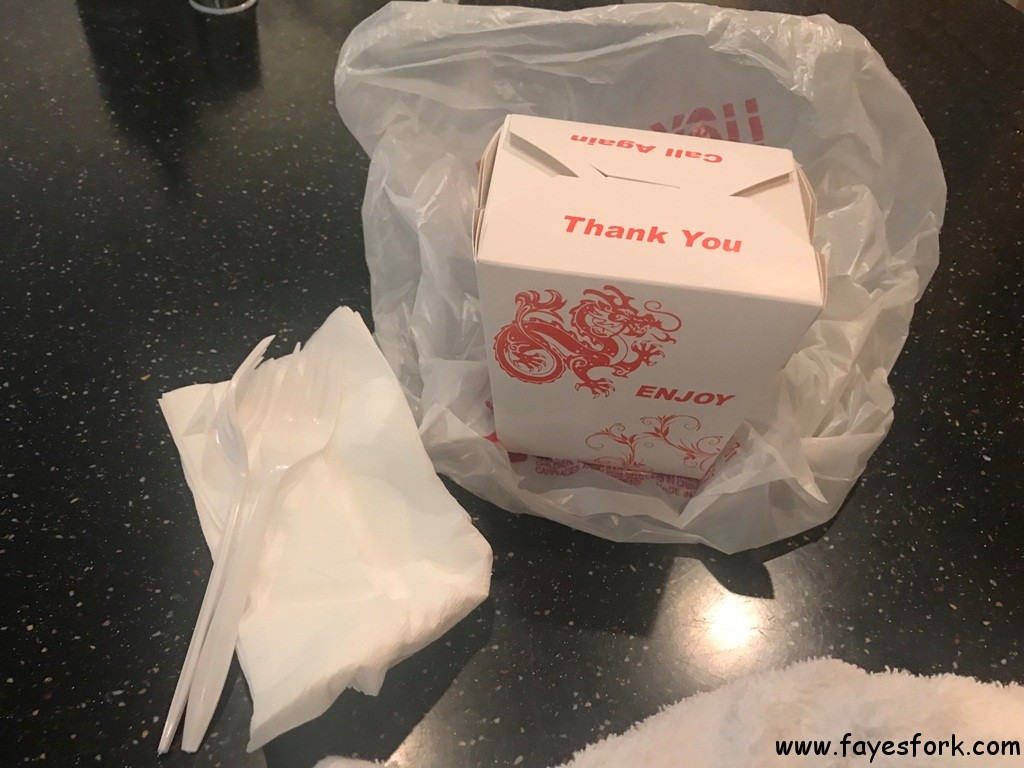 It was packaged nicely with napkins and two forks. I counted about 9 feet.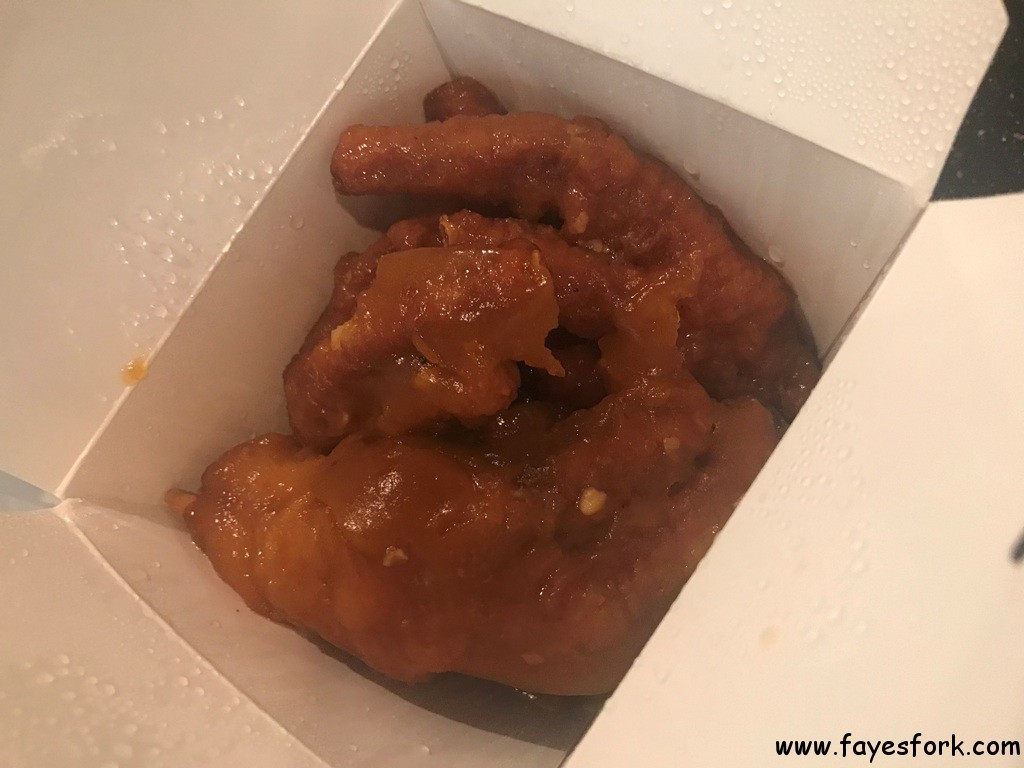 CHICKEN FEET – 2 ORDERS
And did you know that each foot has 4 toes. I'm a finance weirdo so I start wondering about these things when prices pique my interest.
$9.89 total equals:
$1.09/foot
or
0.27c/toe
Who knew chicken feet and toes could be so pricey.
I tried one foot and it was alright. It didn't taste super amazing or freshly stewed. The stew sauce was a bit congealed so that's a sign of no bueno right there as I'm not sure how old this batch was.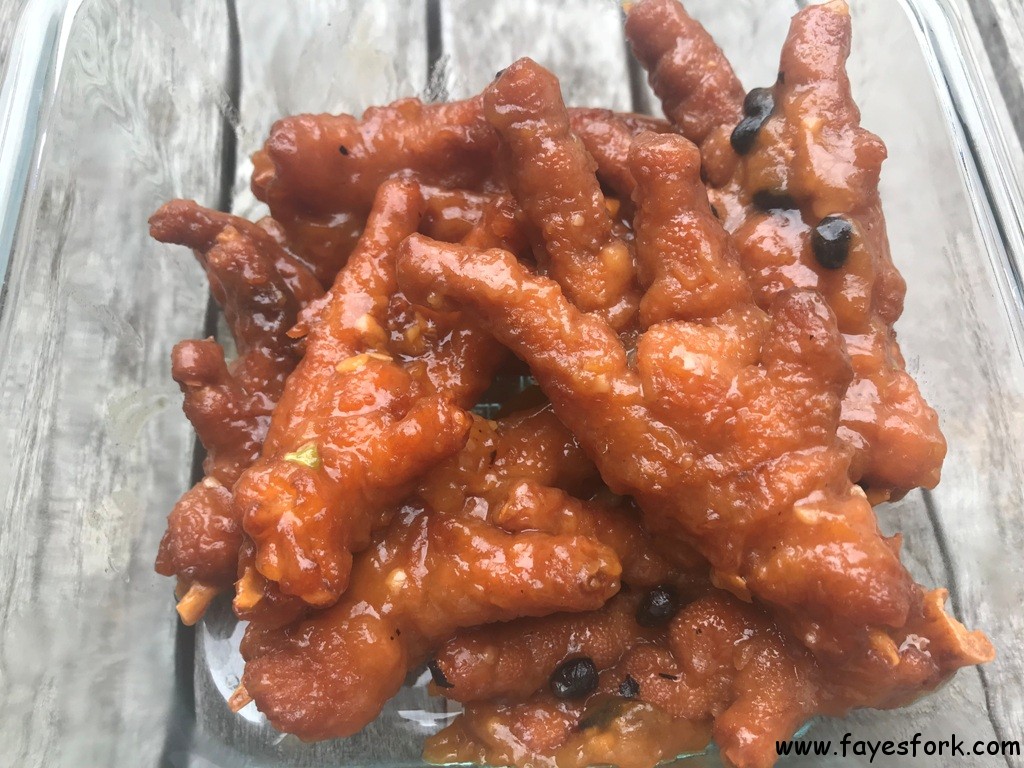 Here's a better picture of the feet. With the four toes on each foot.
Cdj was appalled that I took the time to break down the math per foot and per toe. He said chickens have no toes. I asked if the chickens, to him, just walk around on nubbies.
In conclusion, I never understood how chicken feet could be expensive (I've seen them sold raw at 99 Ranch). But, could it make sense though. I mean, there are only two feet per chicken. Just like two wings and we all know how expensive chicken wings are. So there ya have it. $1.09 per chicken foot.
JASMINE EXPRESS
4609 Convoy St
San Diego, CA 92111