I just re read the title post and chuckled. What if people think this post is about me going to Marshalls (the department store). Joking aside, this is a belated post about my trip to San Francisco some weeks ago. I had the most memorable surprise day trip. Kat and Al had suggested either Napa Valley or talames. Yes, I heard *tamales* as in the Mexican dish. I shrugged it off and told them I didn't really like Mexican food which made them laugh out loud. They clarified that they wanted to take me to a town called Tomales which is about 2 hours from San Francisco. There's a popular oyster spot called The Marshall Store that they thought I would enjoy.
We could not have asked for, truly, a more beautiful day in San Francisco that day. I still smile in awe when I go over this red bridge.
The drive was easy and turned scenic. Al told me that LucasFilm is located in Tomales.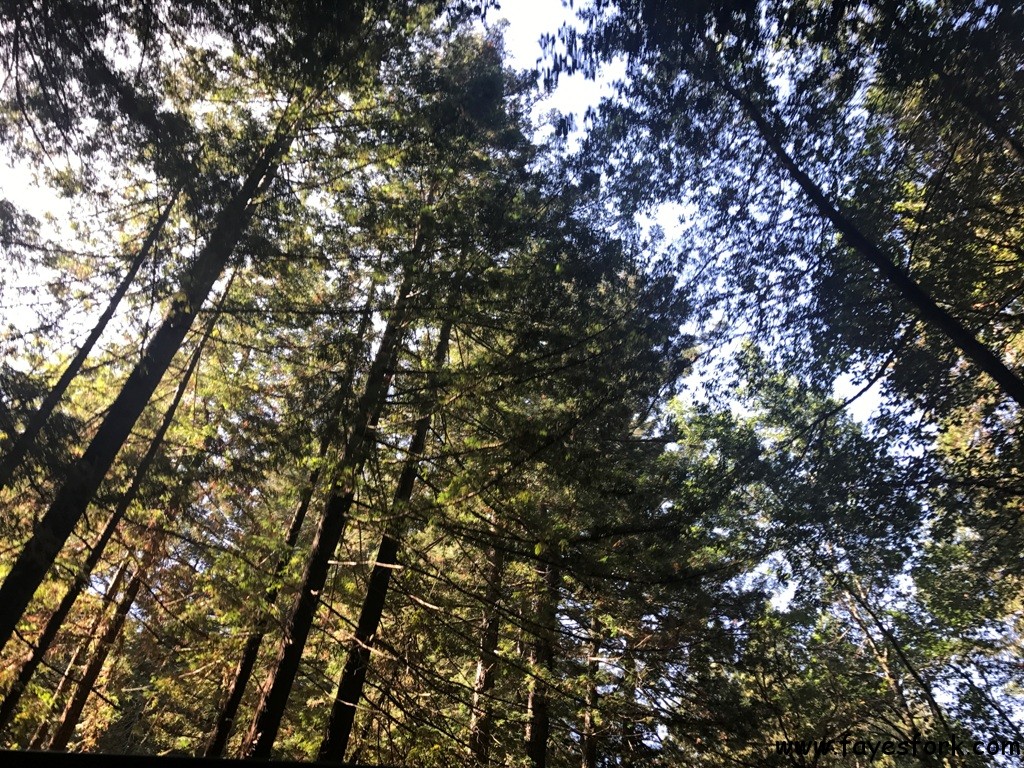 Look at how beautiful the trees were in this LucasFilm area. We joked about ewoks hanging out in the trees and then didn't have anything to joke about since none of us are Star Wars nerds.
The drive was scary as the roads were narrow and windey. But the destination was so worth it.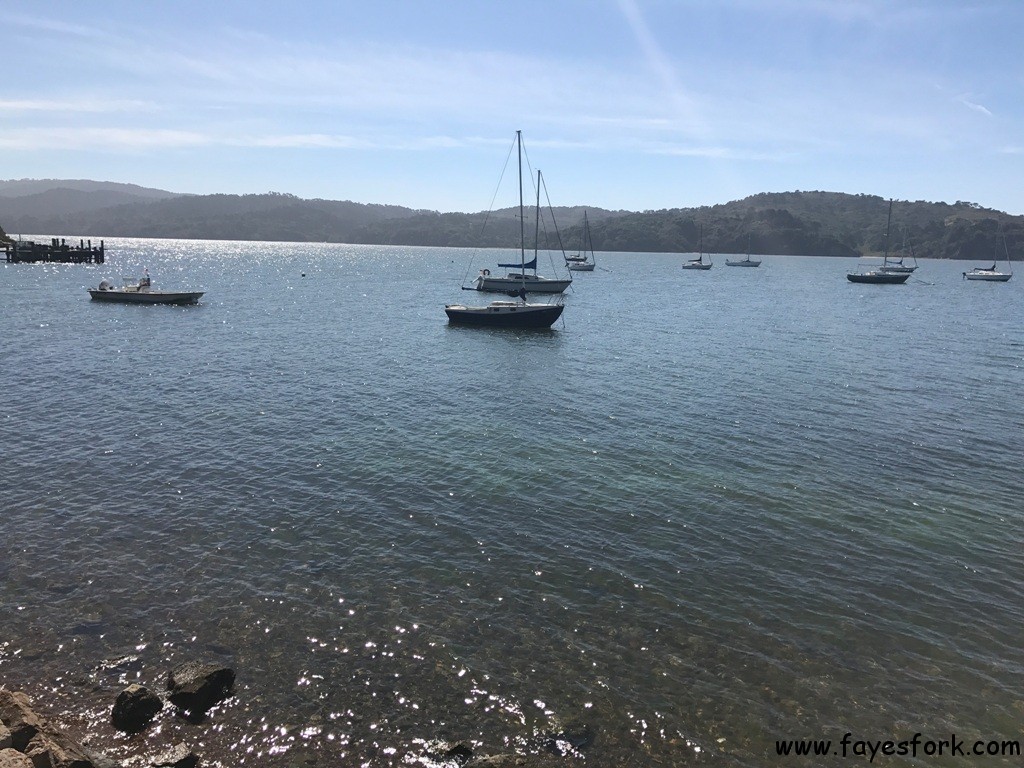 Tomales Bay was breathtaking to me. The sailboats and water were tranquil.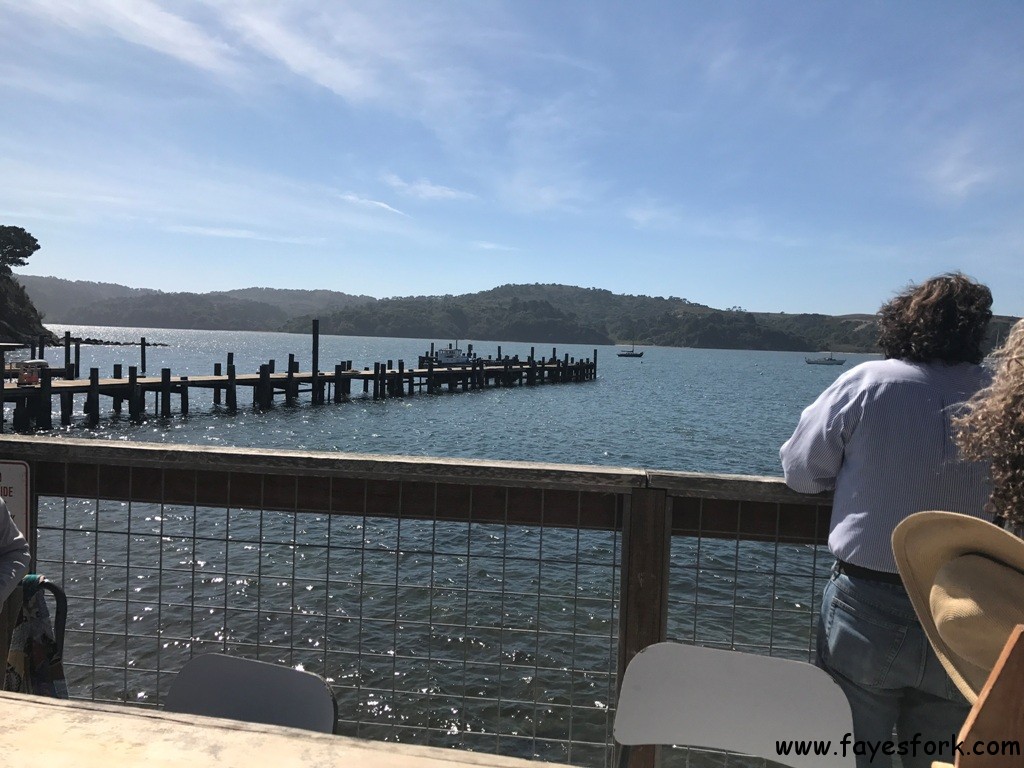 The Marshall Store specializes in oysters. I think they get their oysters from the water that you see above in the last two photos.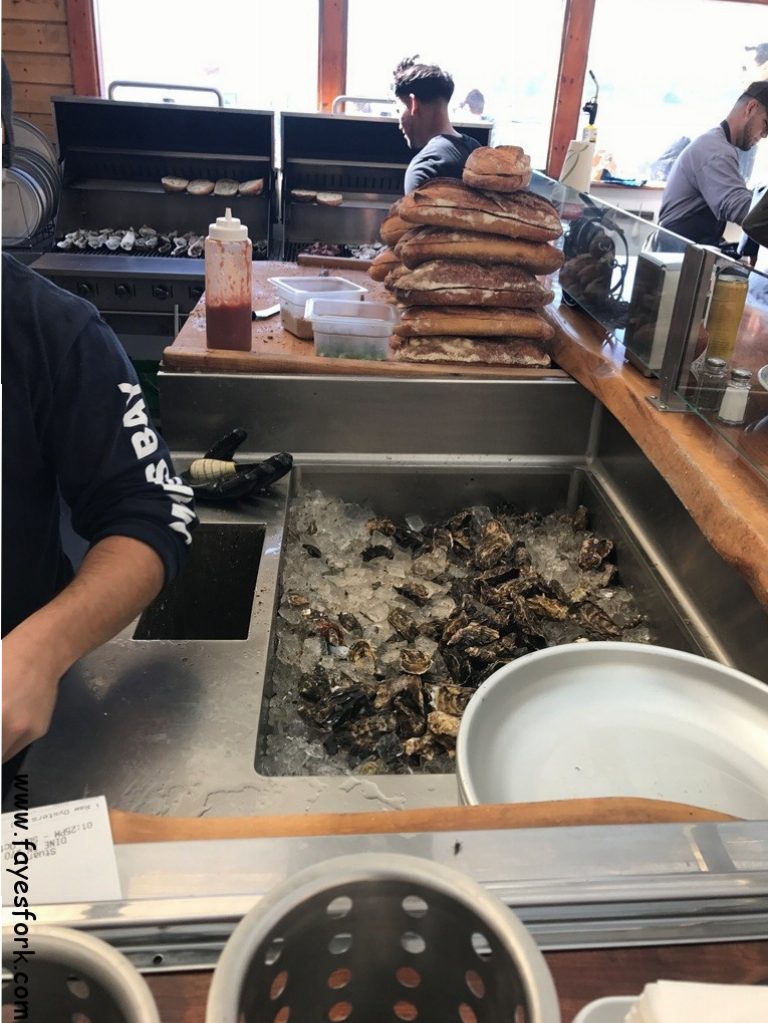 There's an outdoor patio where you can watch someone shucking oysters.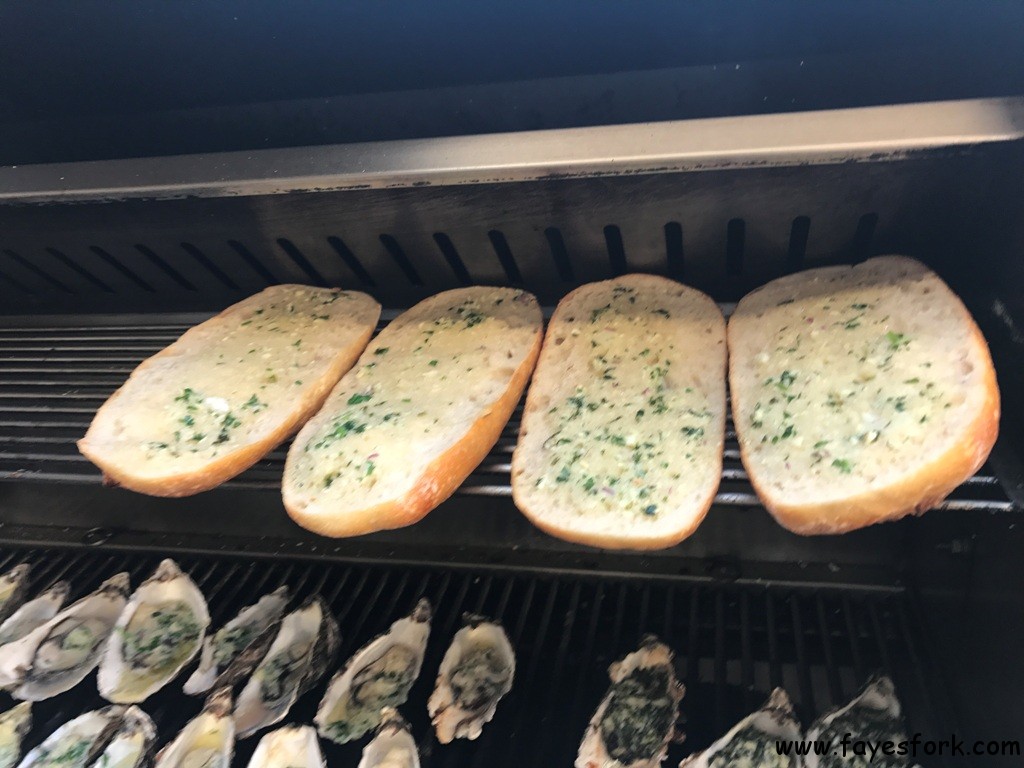 And grilling garlic bread.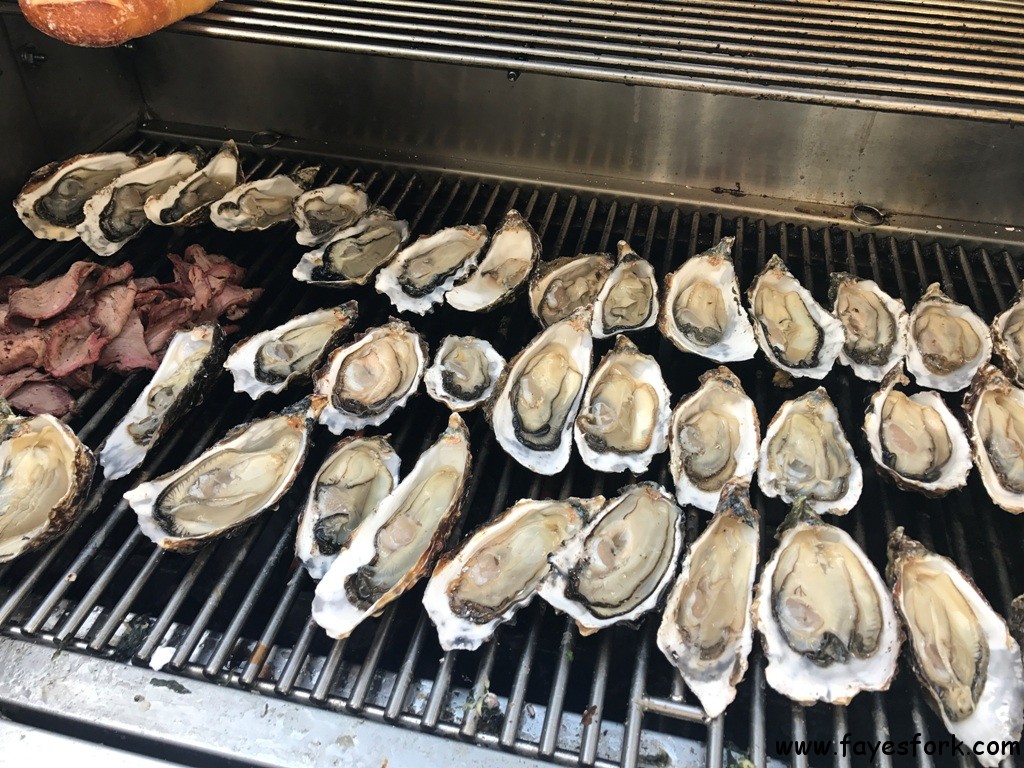 And grilling oysters…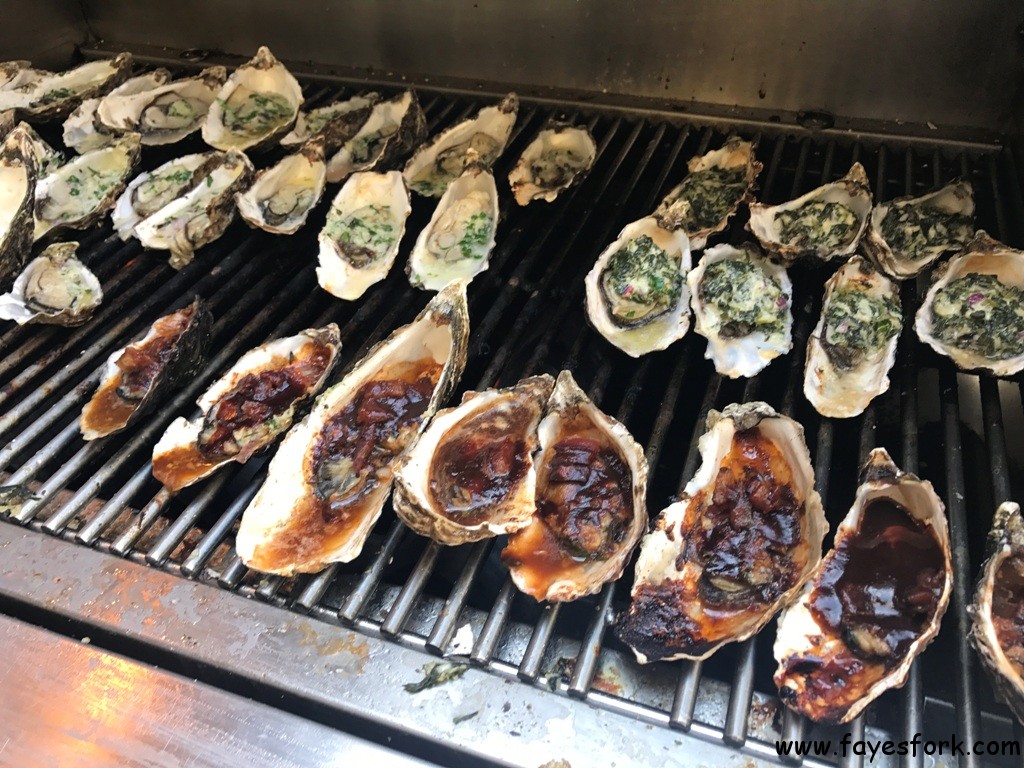 Look at all the variety of toppings for their grilled oysters.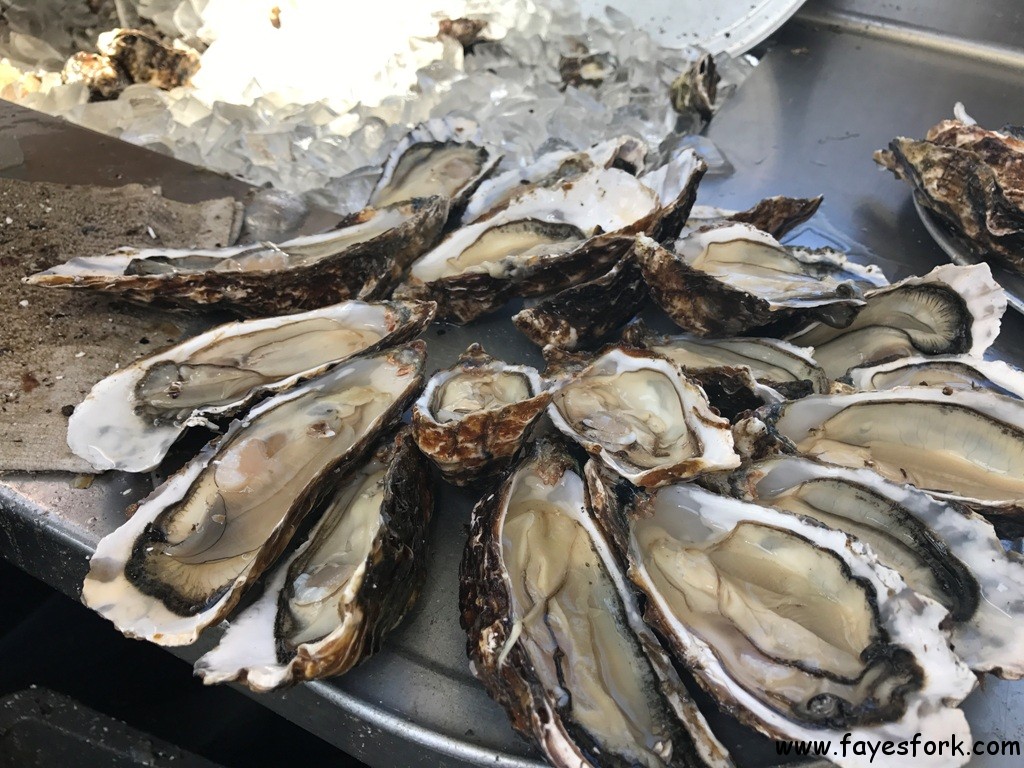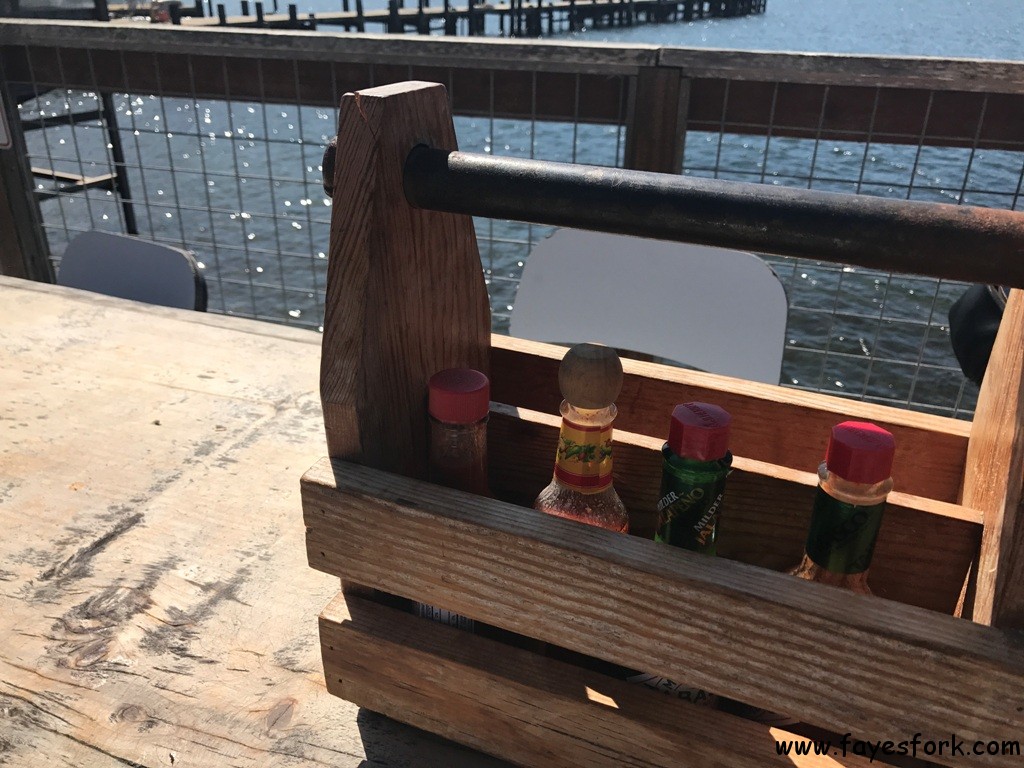 There is indoor seating but it was chaos from the line out the door of hungry customers. We were able to snag a few chairs at the outdoor communal table. You kinda have to be social since your neighbors are sitting pretty close to ya.
Albert treated us that day and did all the ordering.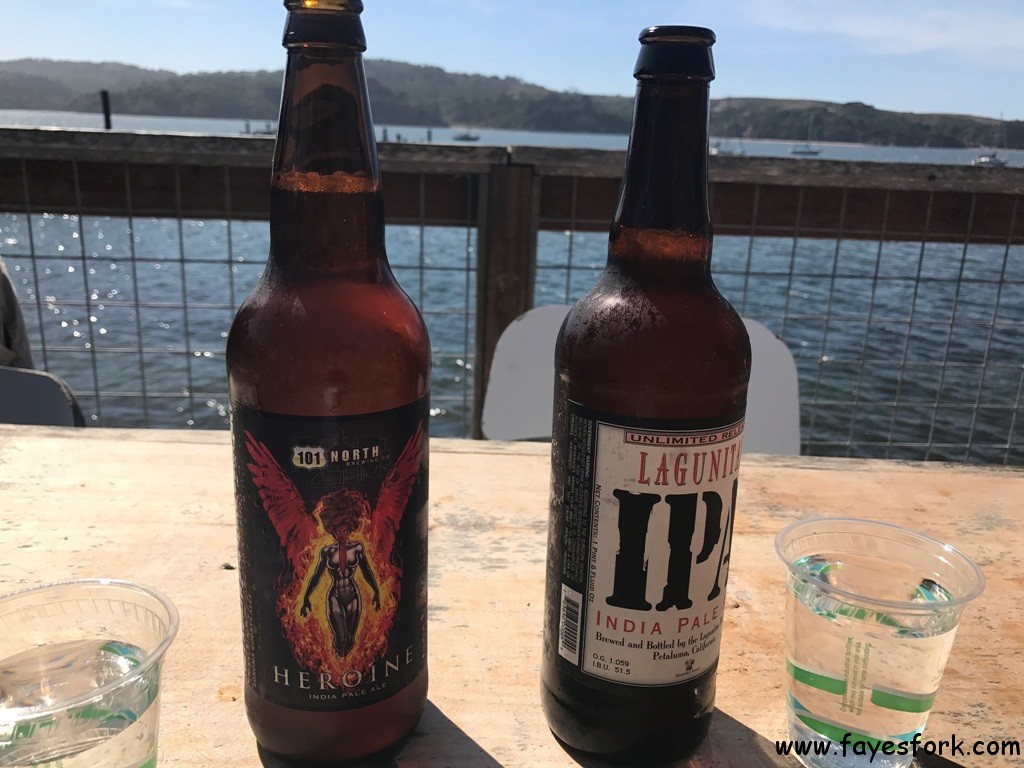 He surprised us with some cold beers. How can you not have ice cold craft beers when you're eating fresh oysters with this view.
Someone brings out the food and calls your name. There's no number system.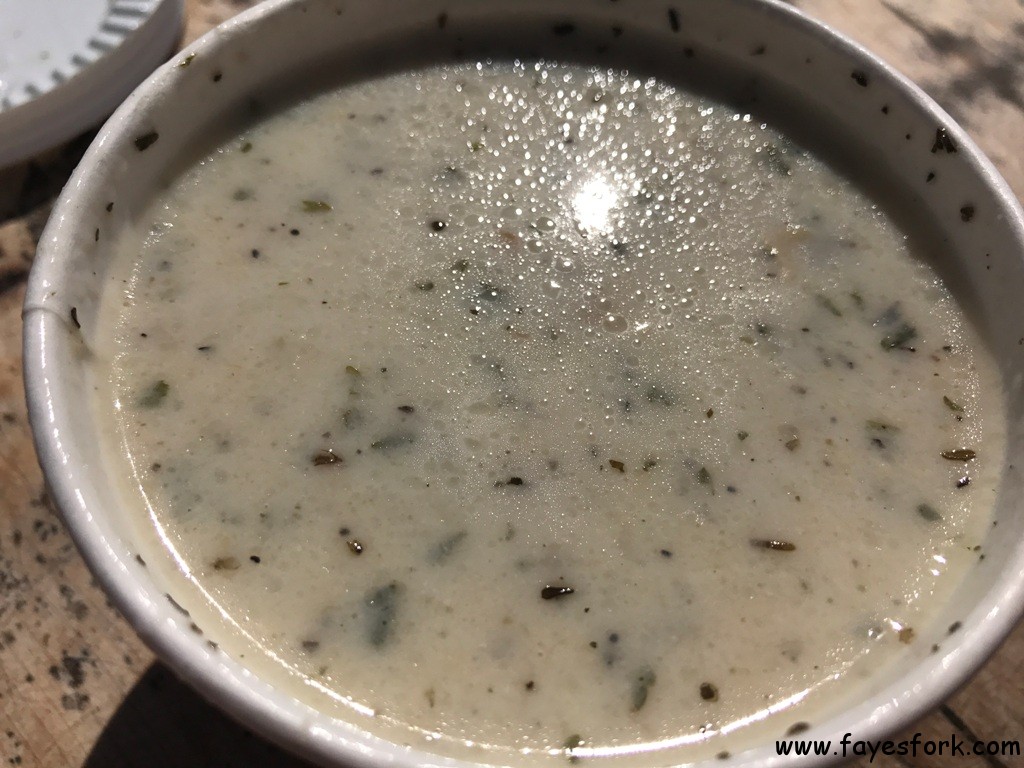 The bowl of clam chowder came out first.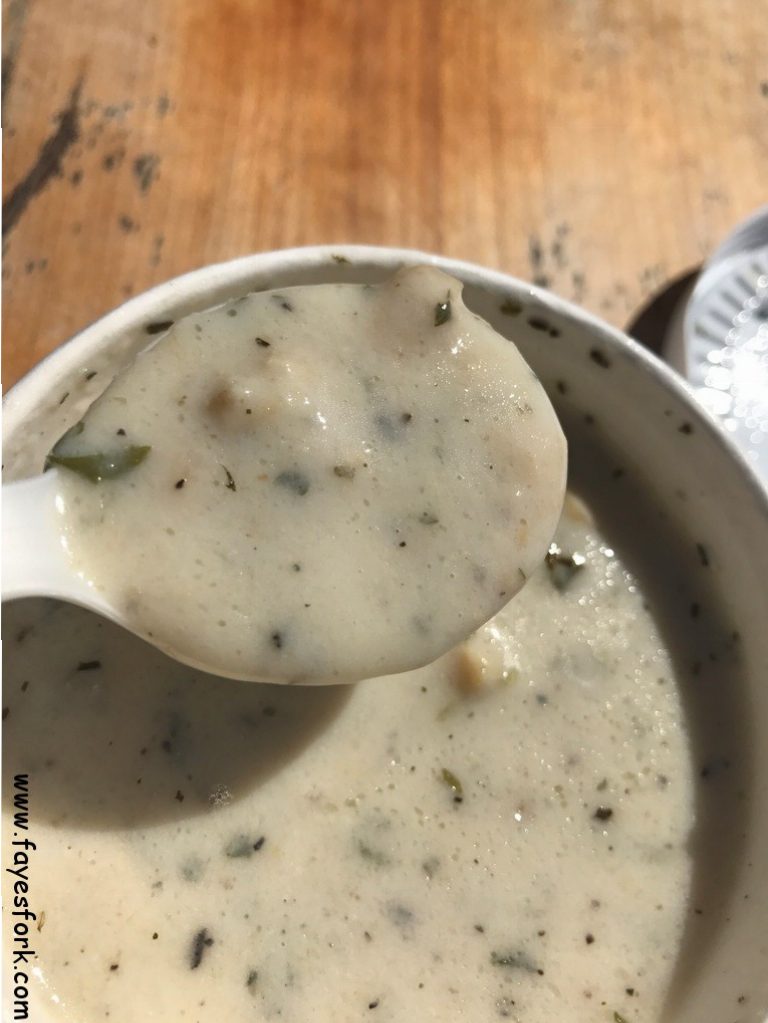 The chowder was a bit thin but had a decent amount of clams in it. It would have tasted better if served hotter.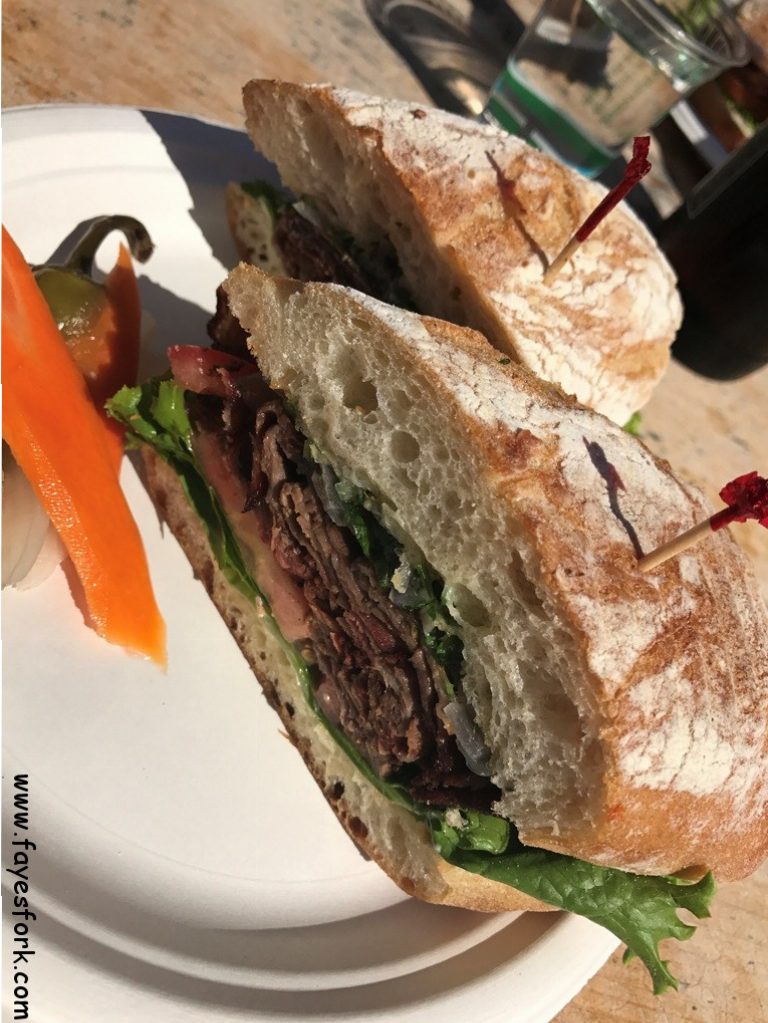 It's not easy eating with a food blogger but these guys were so funny. They saw me taking a pic and yelped 'sammy needs a view!' and took this picture…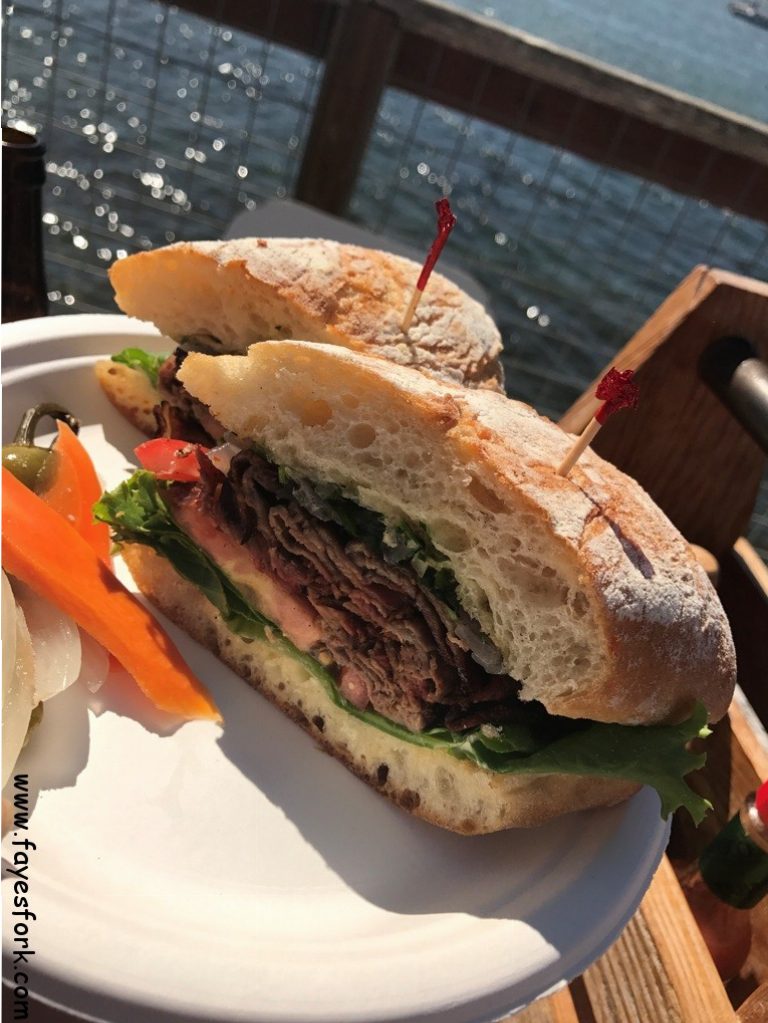 The sliced grilled tri tip was tender and moist. The rustic bread tasted incredible.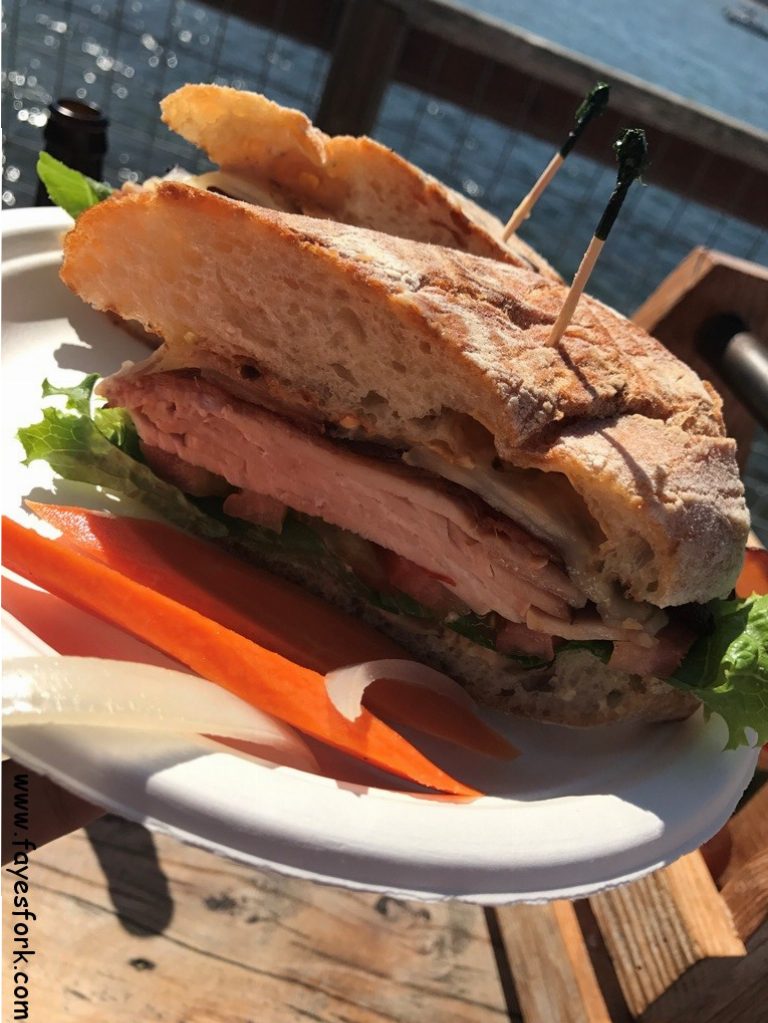 I liked the chipotle aioli in this smoked turkey sandwich. I enjoyed the turkey as it wasn't too smokey.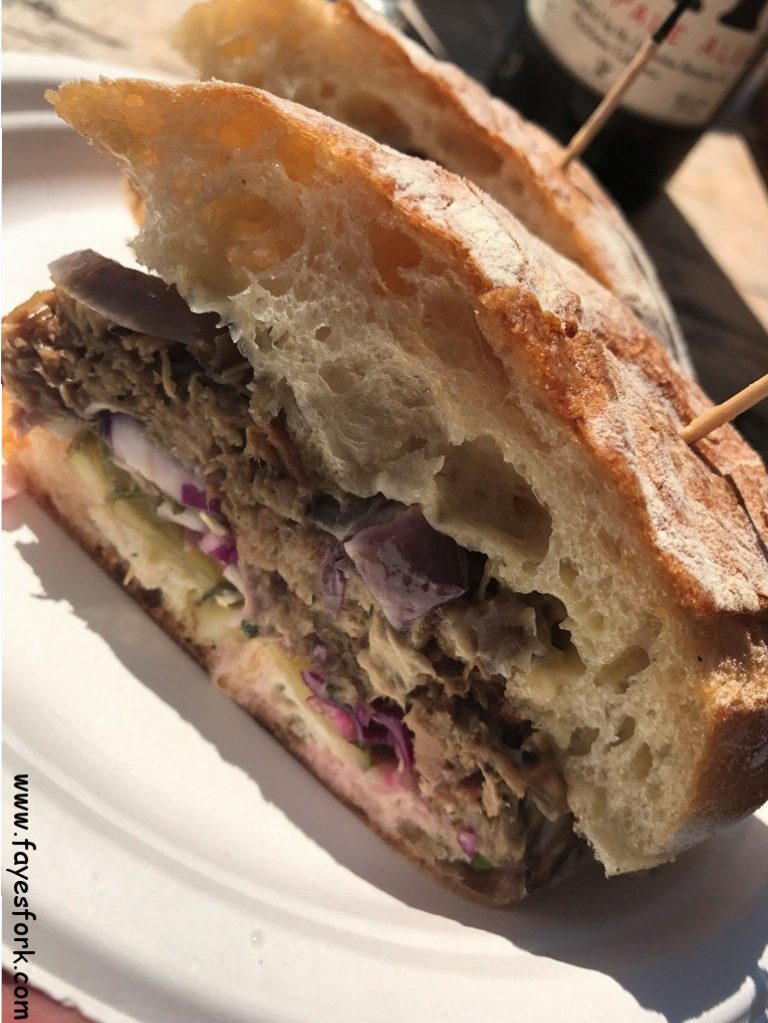 This was my favorite sandwich of the three. The pulled pork was so juicy and you could taste a bit of the Guiness. The garlic aioli was stellar. And the rustic bread just had a wonderful crunch and chew to it.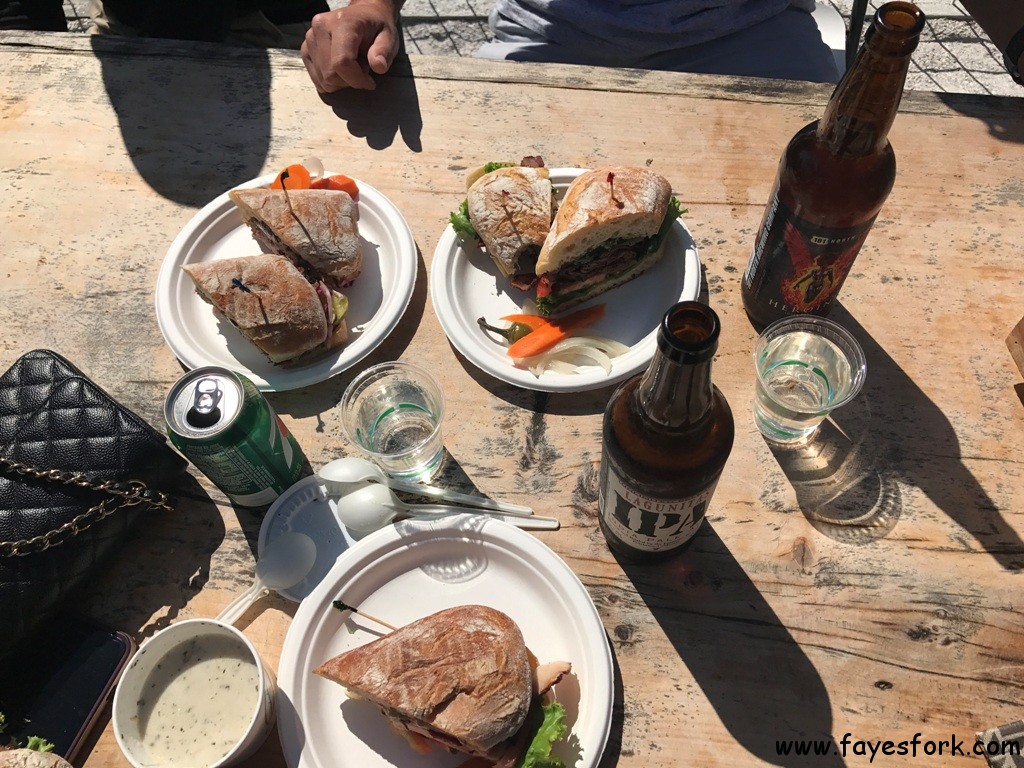 So you'd think three full sandwiches, a bowl of clam chowder, and two 22 oz beers would be enough right. Then another surprise arrived to the table.
Champagne?!! I was flabbergasted as I can't remember the last time anyone surprised me with such a thoughtful gesture. Albert and Kat gave me a big hug which might have led me to tear up a bit. A quick song was sung and I was embarrassed to my heart's content.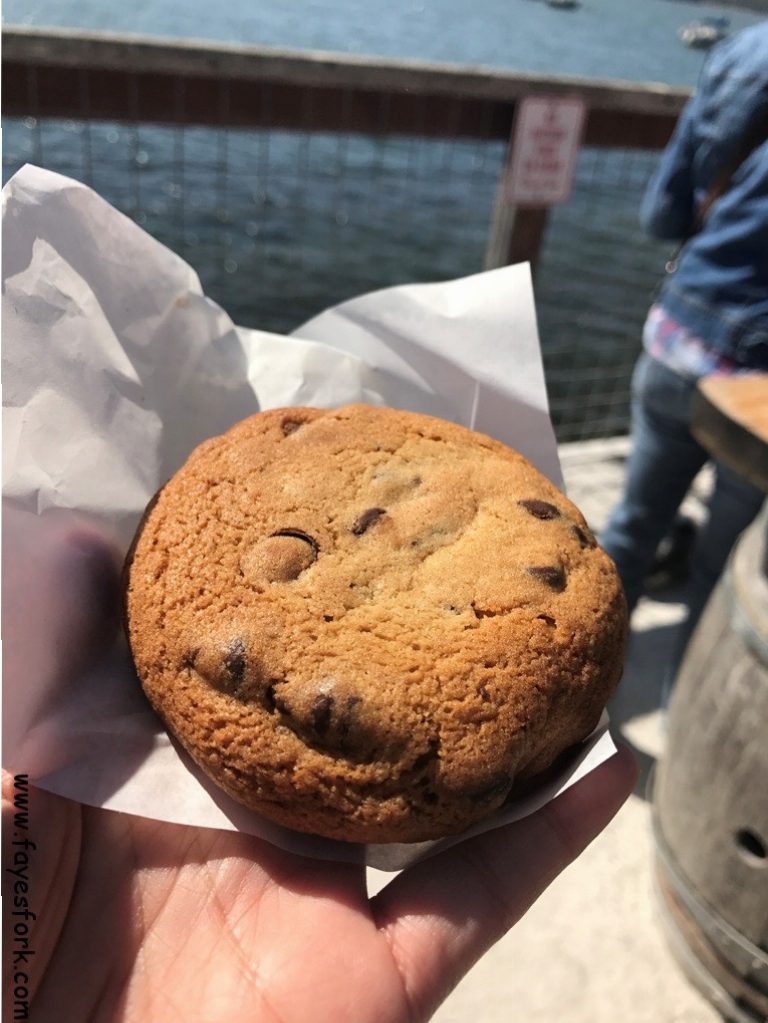 The manager stopped by to give me a cookie too.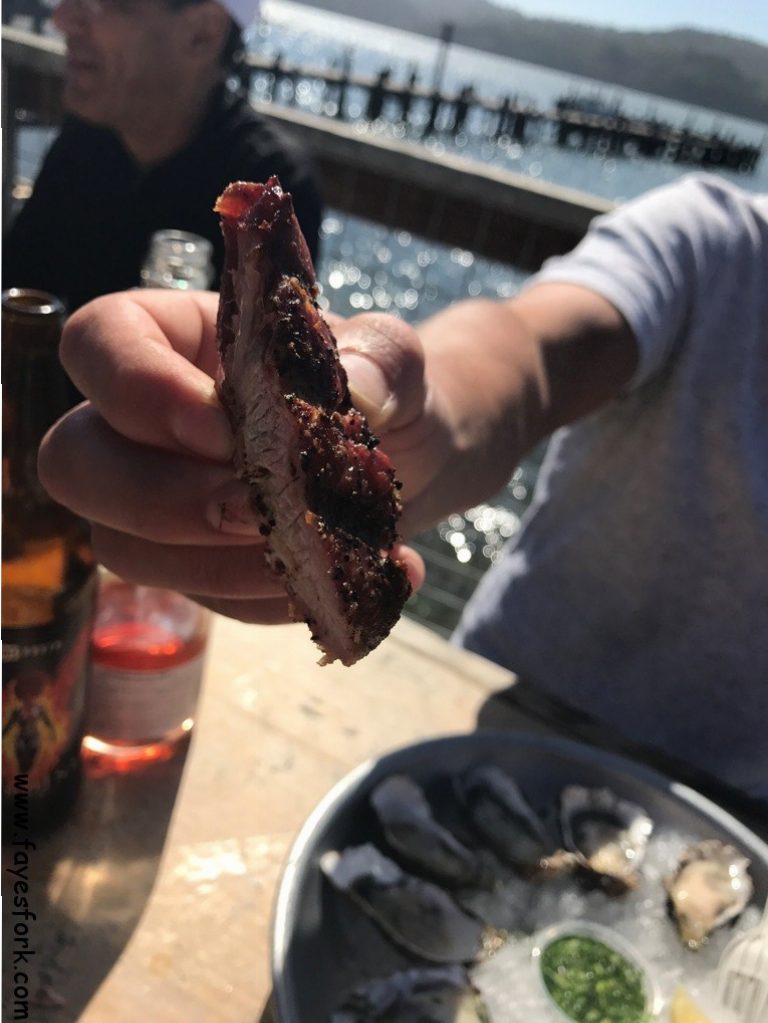 And we also received a sample of their smoked pork butt.
Then the oysters started arriving!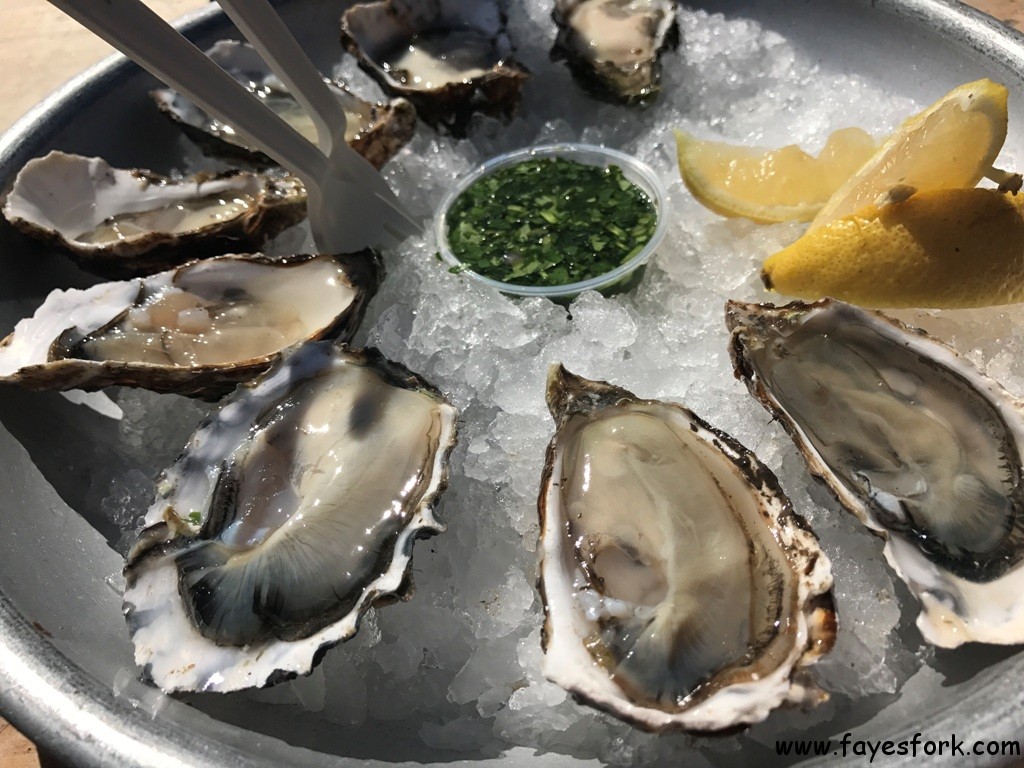 I believe there were three types of raw oysters that day. They all tasted briny, fresh, and just naturally 'straight from the water' delicious.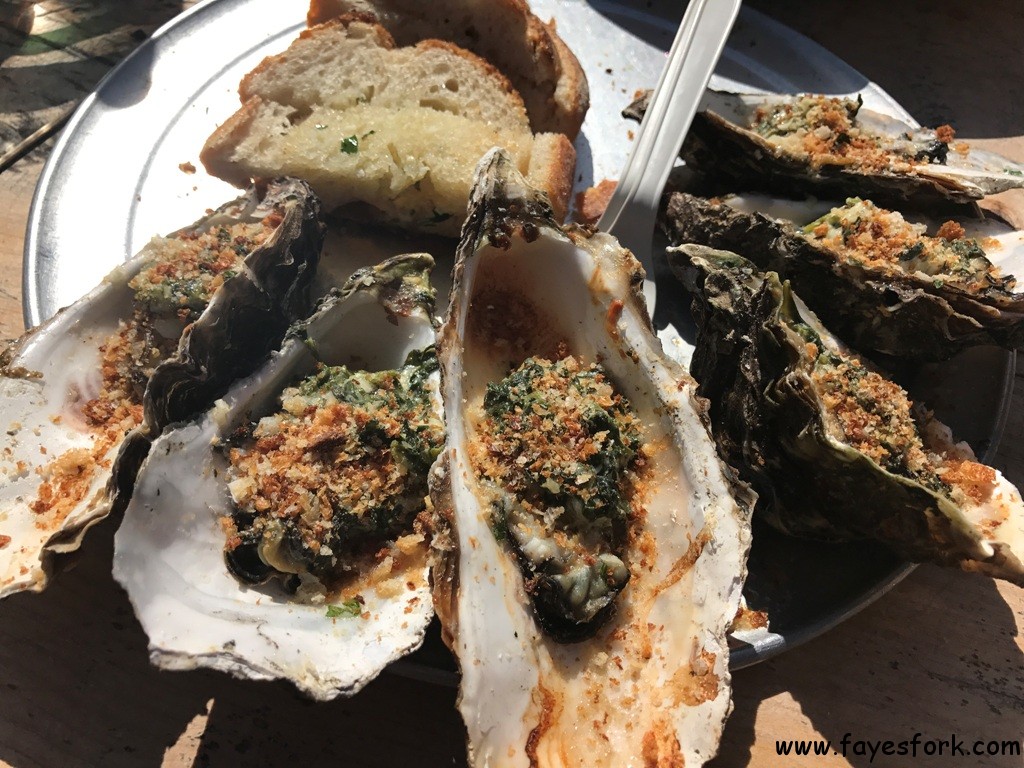 These weren't my favorite as the oysters tasted a bit dry especially with the copious amount of bread crumbs on top.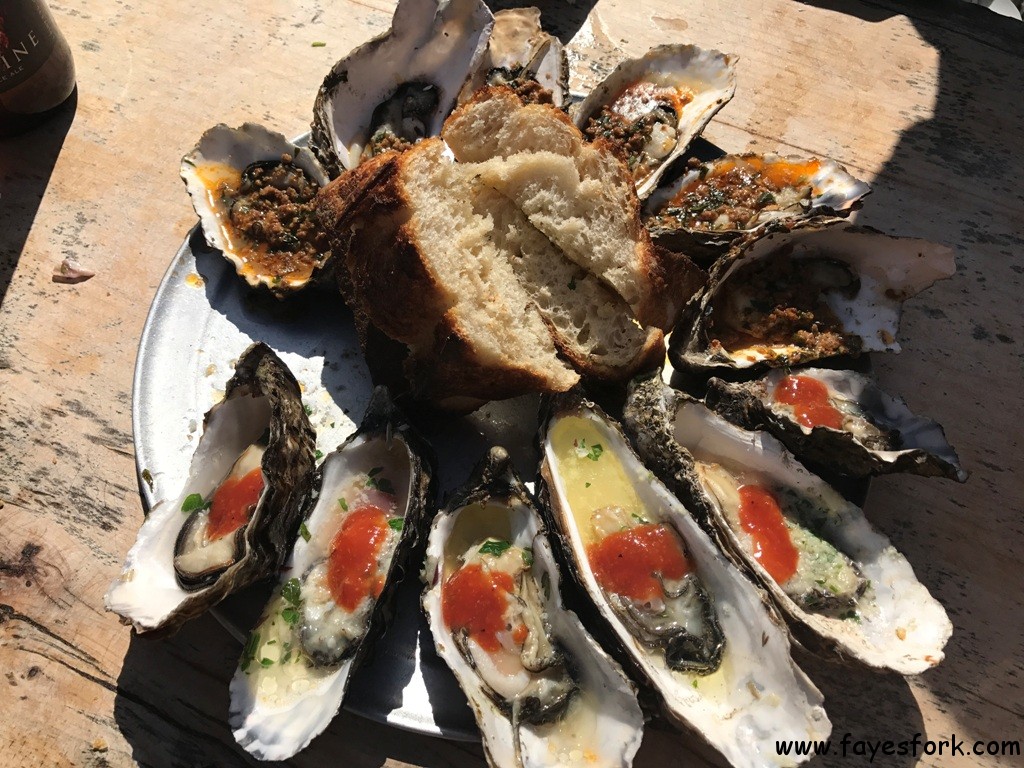 Jeezus Albert. How much did you order. Do you see the hunk of bread in the middle of the silver platter with all the oysters.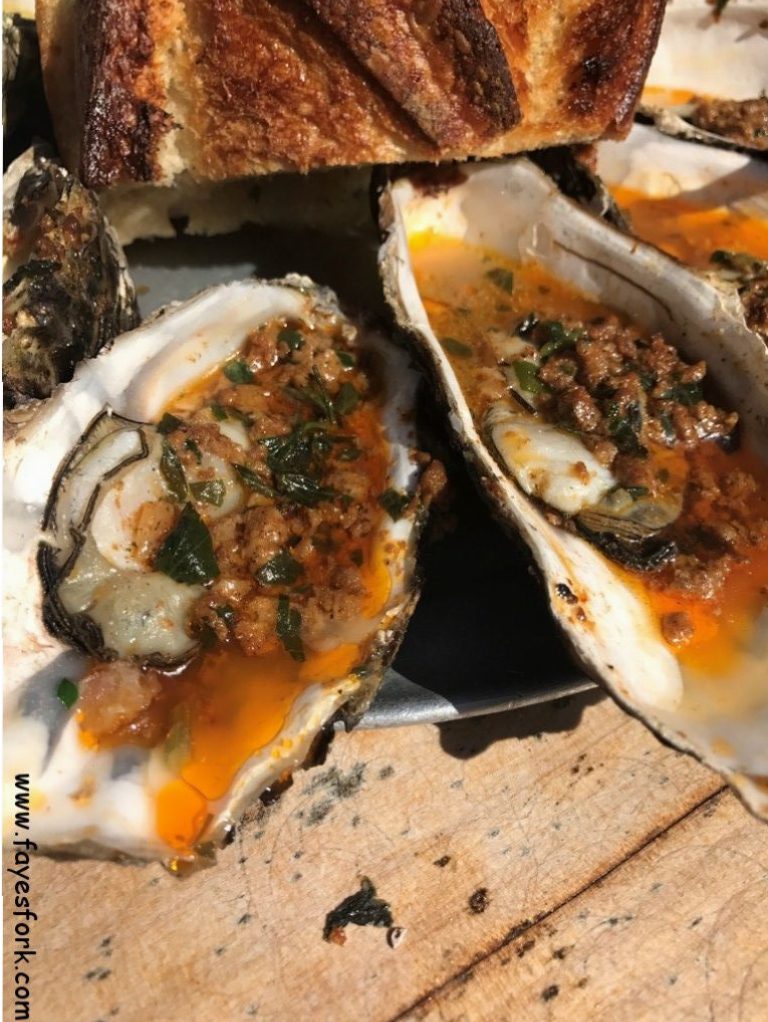 Chorizo with Chorizo Butter
Can you just TASTE these chorizo buttered grilled oysters in this pic. This was an interesting combination with the freshly grilled oysters.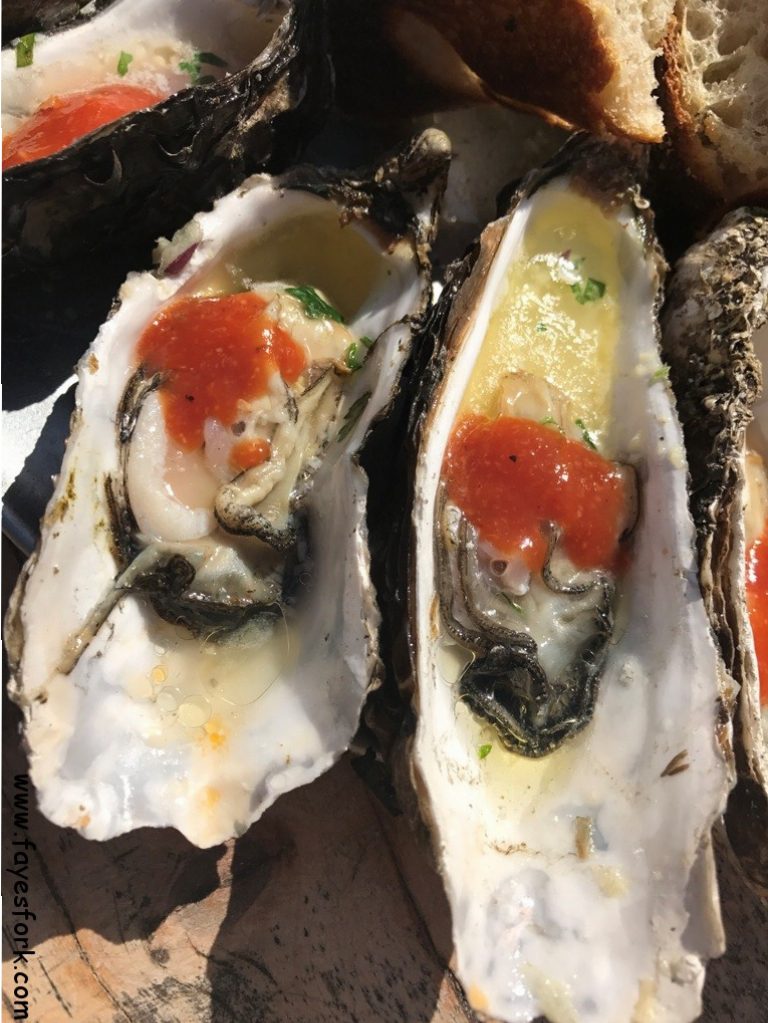 I thought I would like this grilled garlic butter/house sauce oyster but it wasn't as yummy. I think I ate this version too late as the garlic butter started to firm up.
Some of the oysters were canoe size. Just HUGE. The mound of grilled garlic bread was just heaven.
Raw oysters + Grilled oysters + Grilled garlic bread = a very happy girl
The Marshall Store was a gem. The line was long to order but I can understand why. I didn't pay so not sure about the prices but I've read they're quite high (due to the quality, freshness, and area). I was beyond spoiled by the amount of food ordered. The seating can be cramped but I can see why friends or couples would come here as the ambiance and views are worth it. I would absolutely return to The Marshall Store.
THE MARSHALL STORE
19225 California 1
Marshall, CA 94940
(415) 663-1339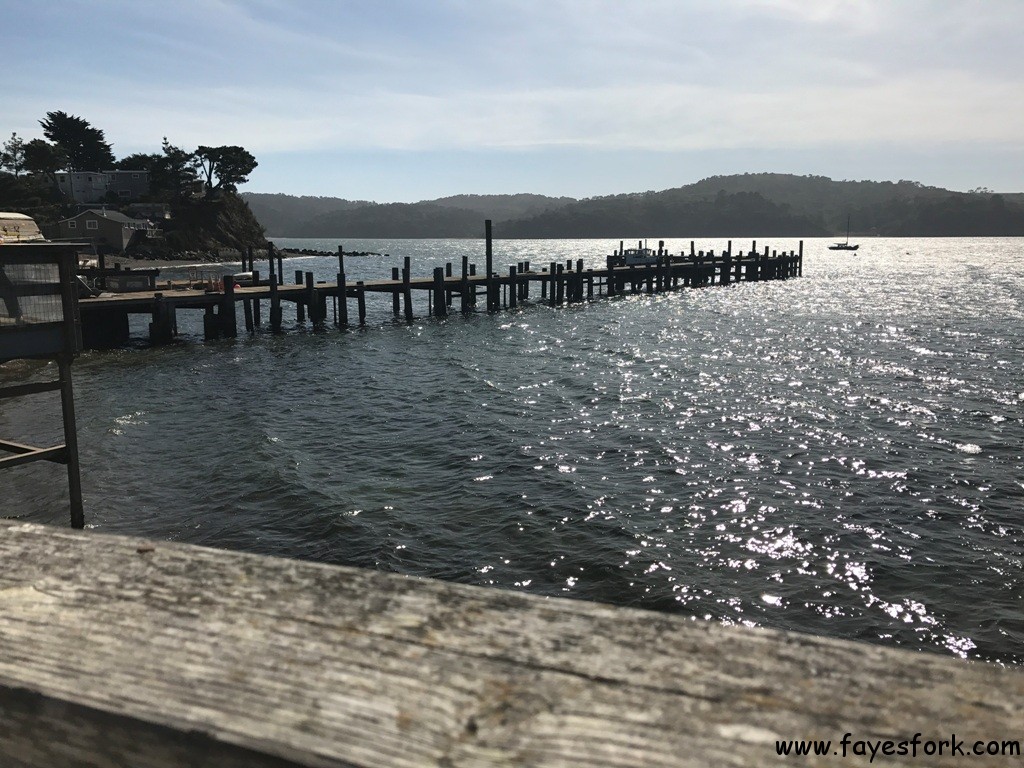 I felt more blessed that day than I had in a very long time. Staring at the water, the dock, the mountains just gave me that 'huh. I never expected this today' quiet feeling. Conversations between all three of us couldn't have been more fun, genuine, thought provoking (be it work, relationships. etc). I think there was even a joke about reenacting the Notebook scene on that dock in the photo.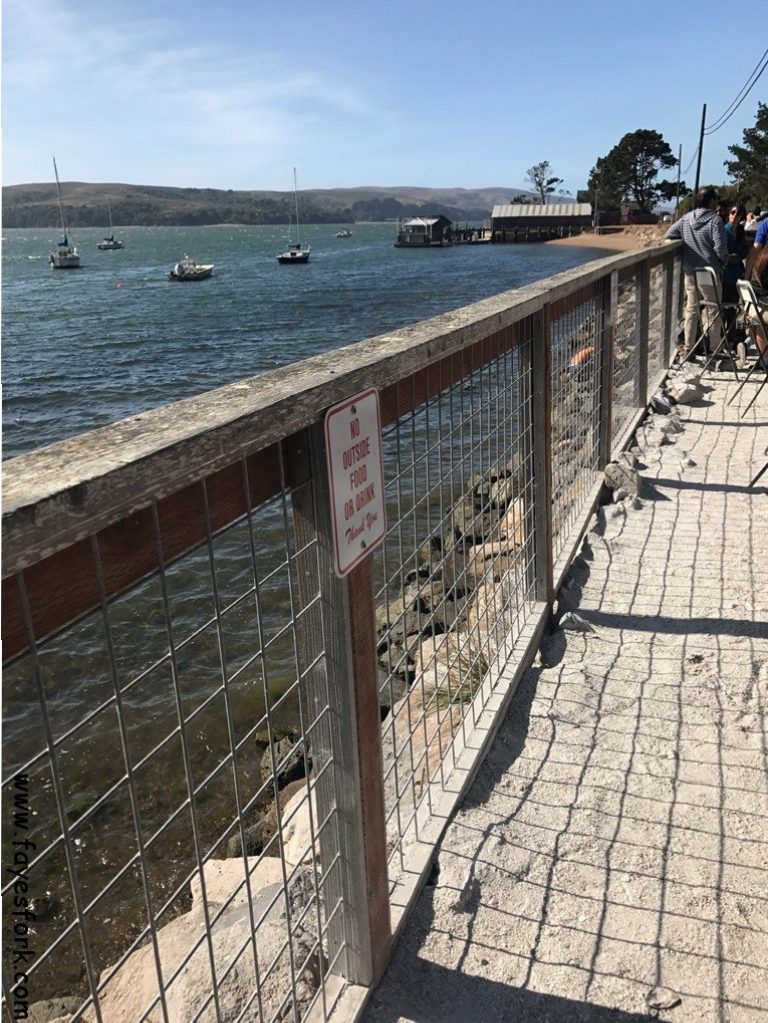 I didn't want to leave. I could have stayed here all afternoon and watched the sunset. But I had dinner plans with Cdj's family that evening.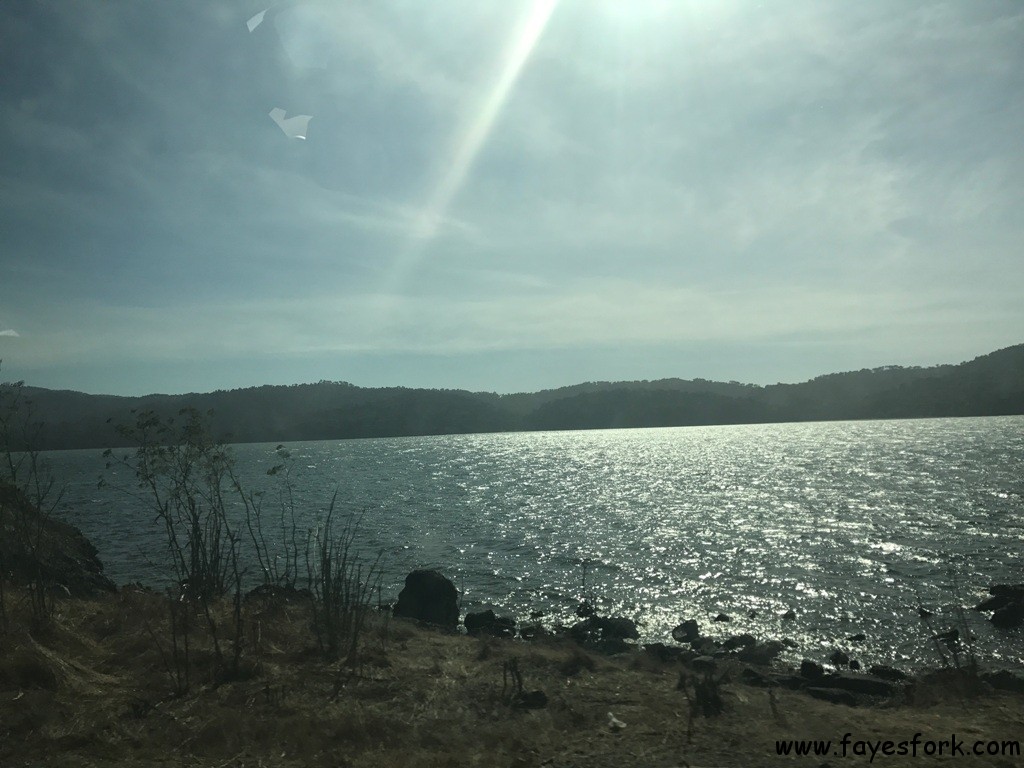 We couldn't have been more stuffed after this incredible meal.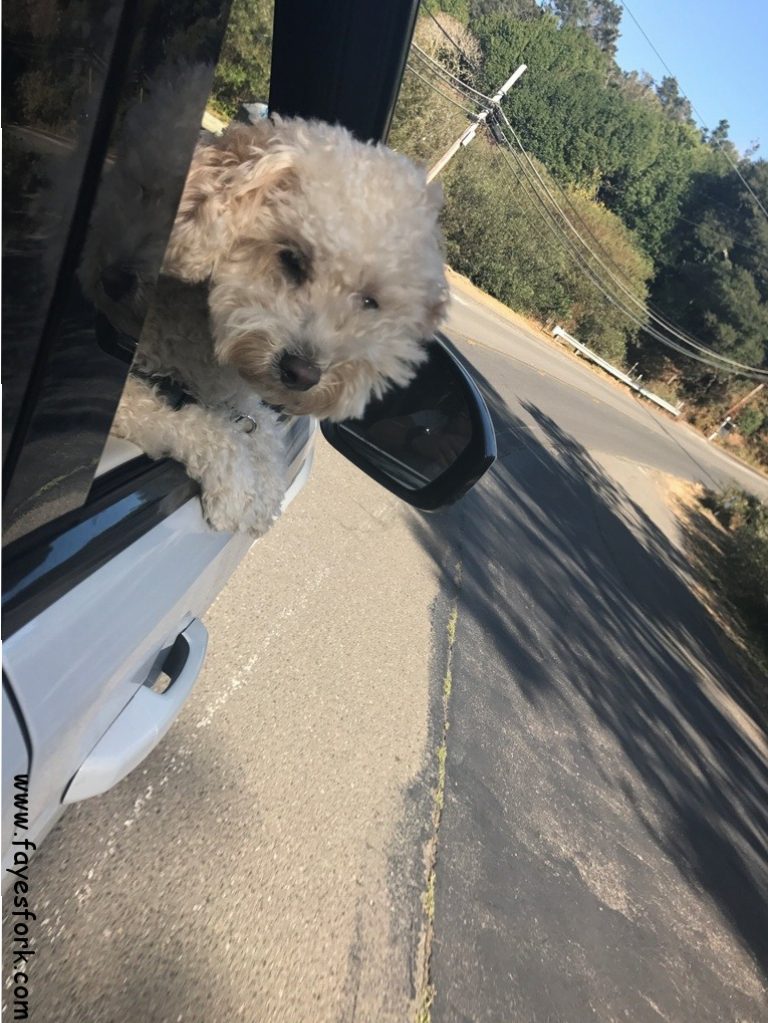 They asked if we could take a quick detour as there was one more surprise they wanted to show me. I think I was still tipsy from the beers and champagne as I literally thought 'omg. He's going to have a special guy waiting for me somewhere'. My thought made no sense.
The detour led us to Point Reyes! I feared the last surprise had to do with goat cheese but figured that would be ok if the special guy was going to be there. Again, no sense.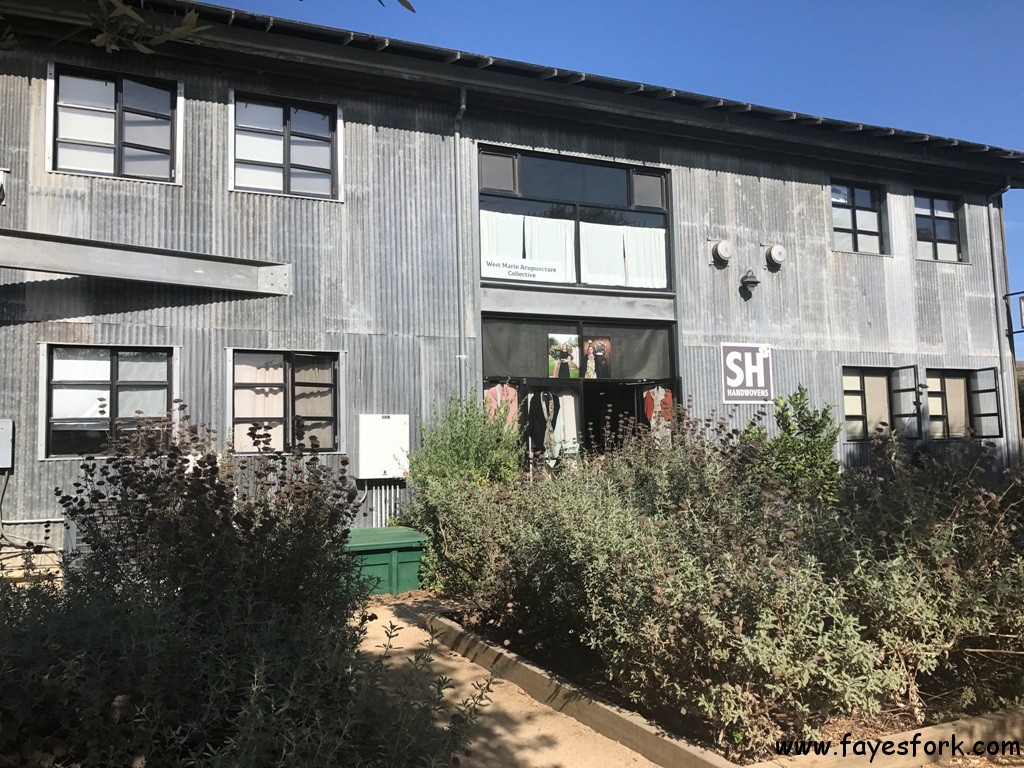 This building housed a few vendors. I still had no idea what was happening. So the suspense was building. Again, it made no sense.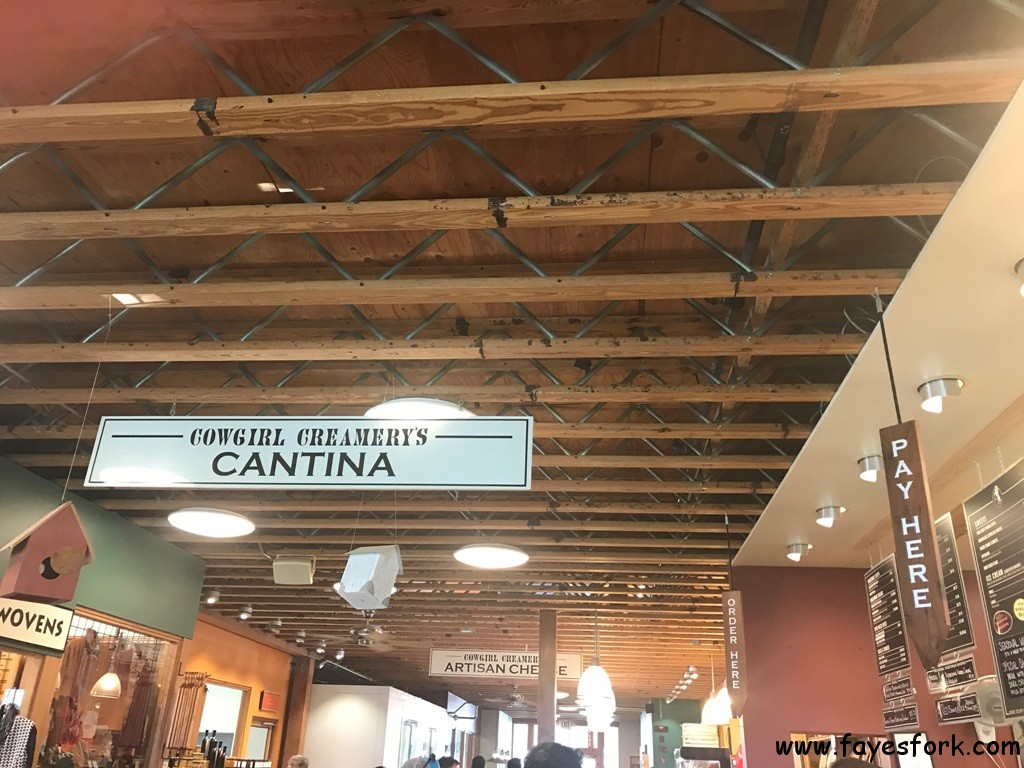 And my surprise
..
..
..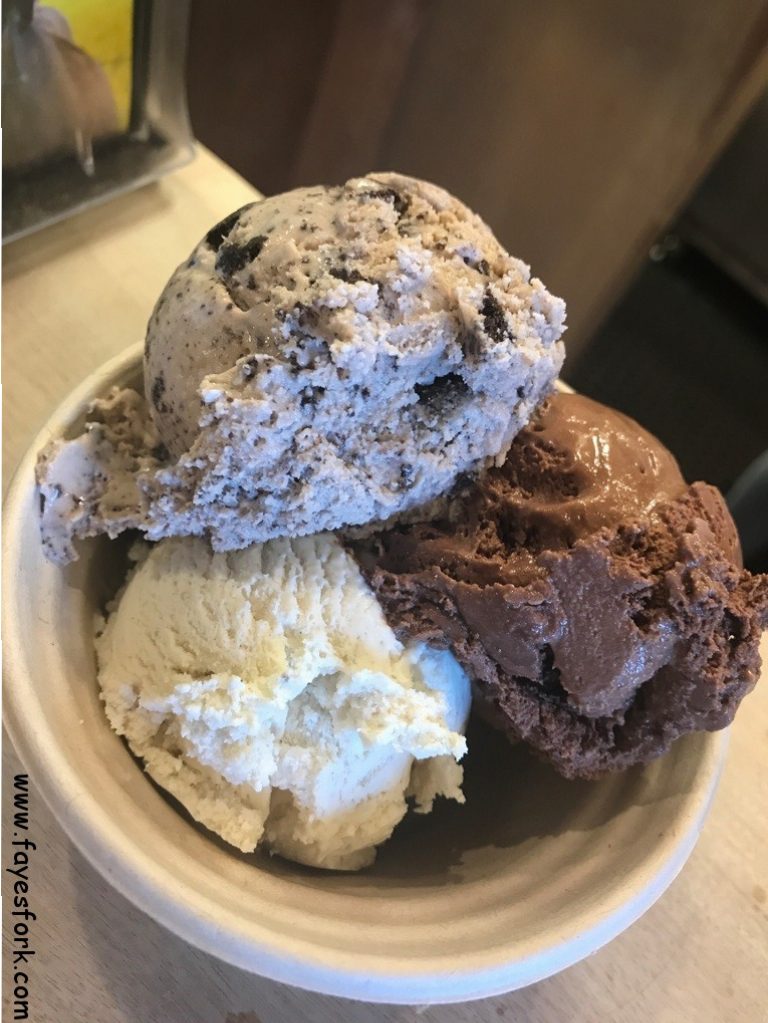 Ice cream!  Ok it's not a special guy but it's even better.
I believe they are known for their dairy here at Point Reyes? Our three scoops of ice cream tasted creamy and delicious.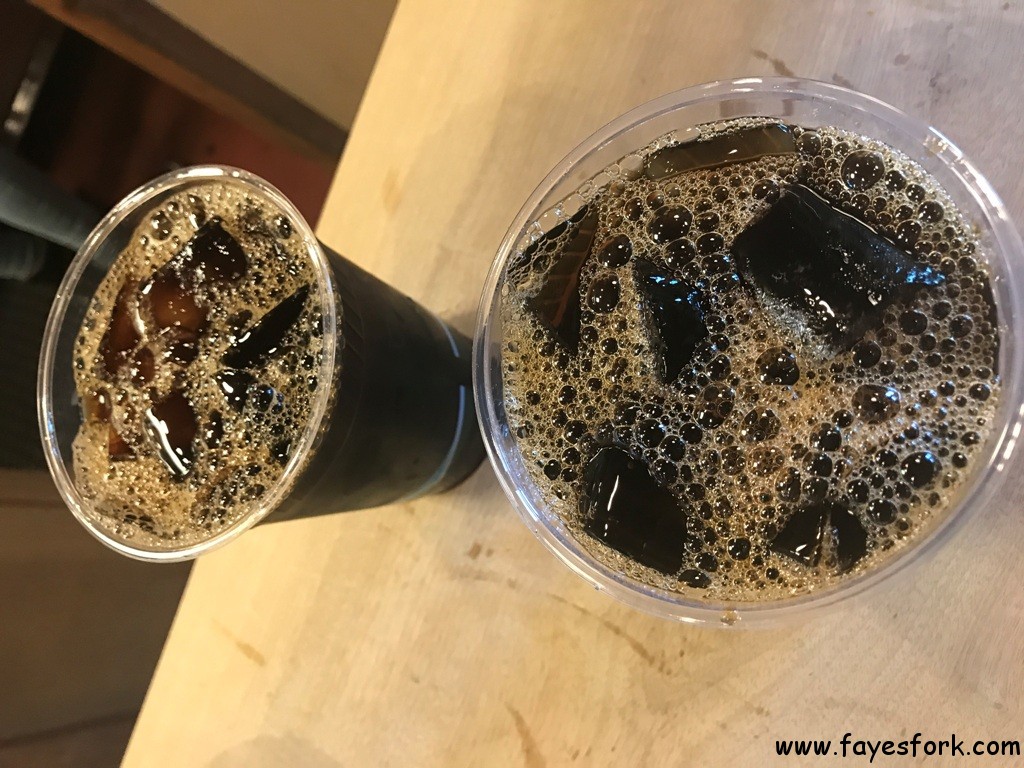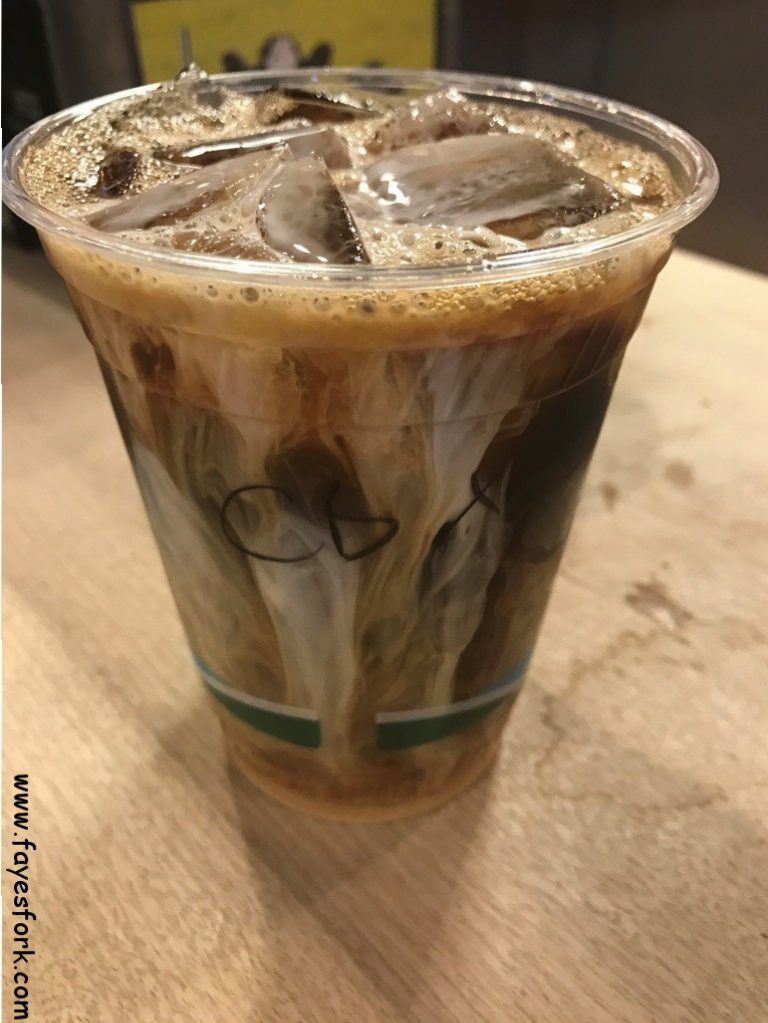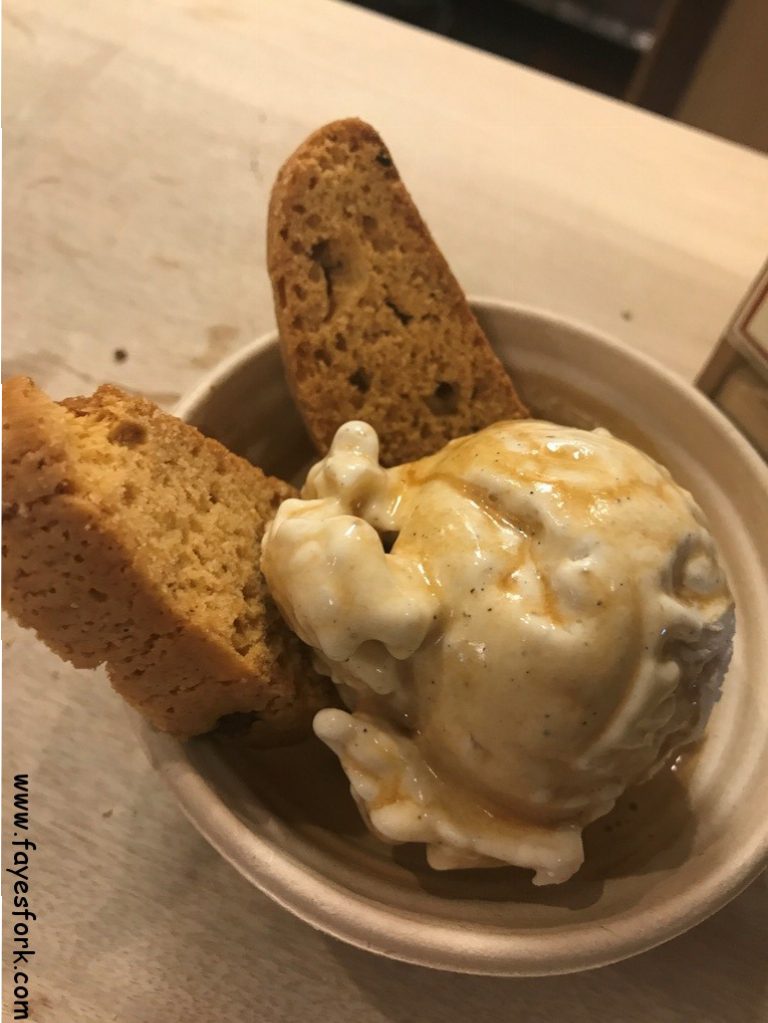 I don't know what this is. Maybe affogado?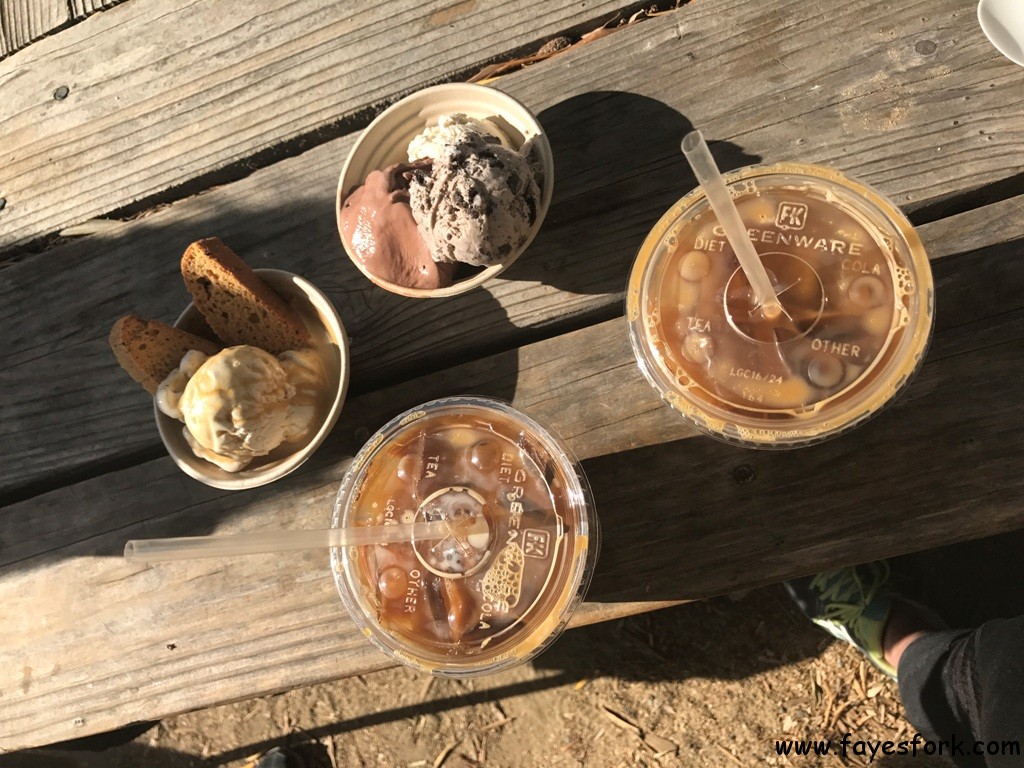 There's a small seating area in the back. It was just nice to relax and enjoy desserts under a now cooling sun.
And the moment you realize life, indeed, is so very good…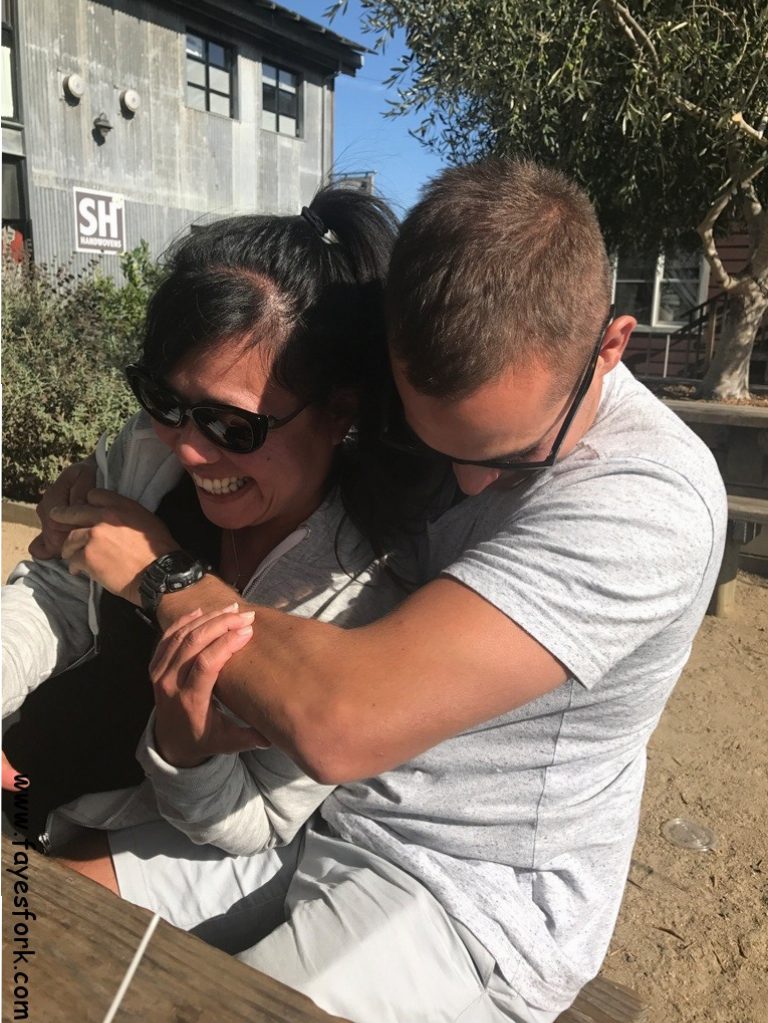 I don't think my smile can convey how grateful I was for this amazing day.
I hate cliches. I've said that before. But damn it. When you least expect something…
But it's true.
Happy Friday all –