I don't exactly do last minute flights anywhere. It's not really my thing. But a friend recently asked me to visit and offered to use his miles to purchase a ticket. I didn't realize it cost him 50,000 miles to buy a ticket a few days before my trip. He travels extensively for work so he said the fifty thousand miles wasn't a big deal (while my sis about fainted as she said fifty thousand miles gets you a round trip to Hawaii). I didn't know Portland Oregon was a foodie destination so I figured, sure, why not try something different, something last minute, and something someone planned for me.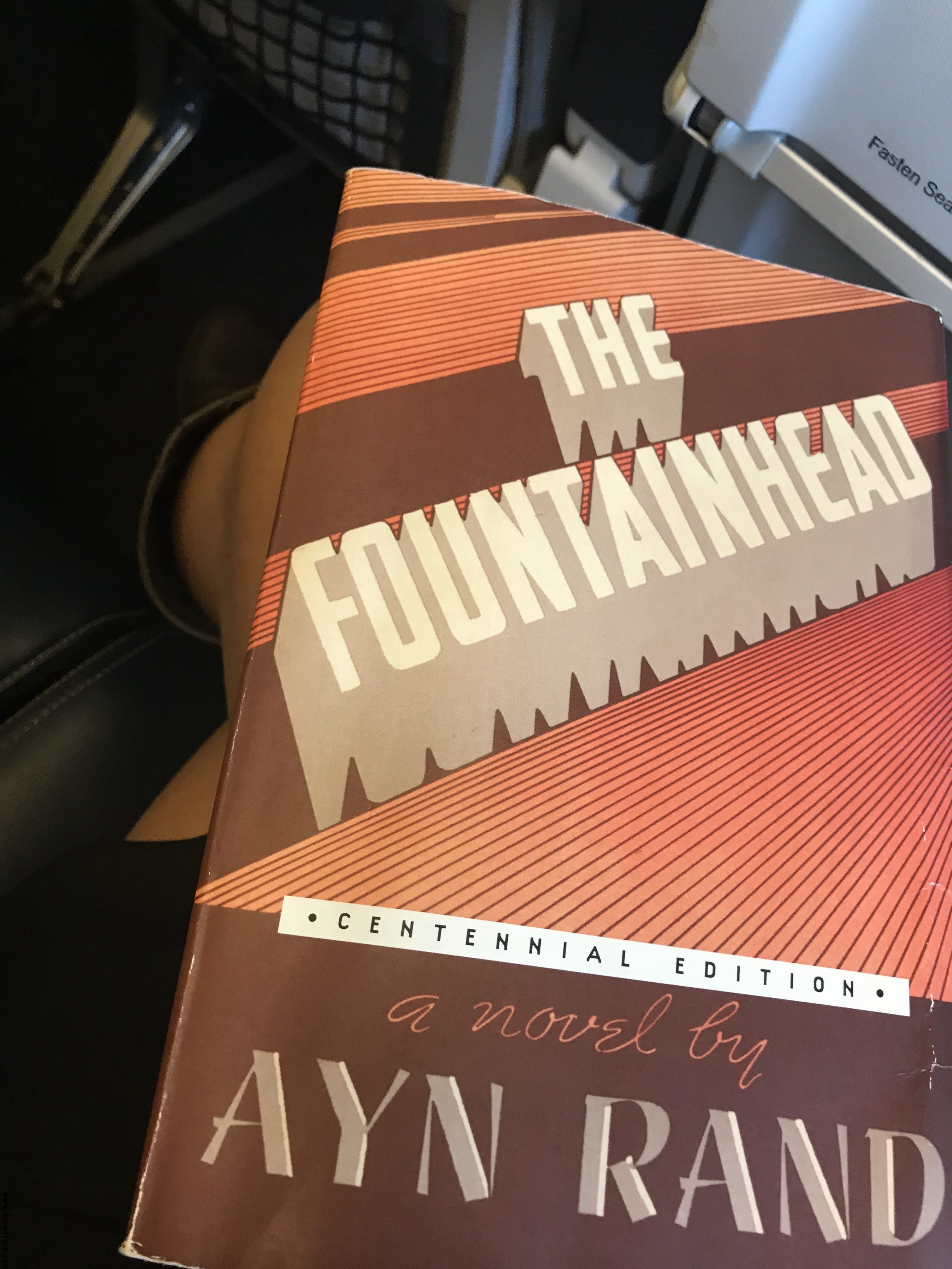 Ayn Rand is one of my favorite authors. Decided to re read The Fountainhead during this trip. I sent this pic to friend and we were both shocked that Ayn Rand is one of his favorites as well.
I was surprised that Portland, yes, was cold. But it wasn't unbearably cold.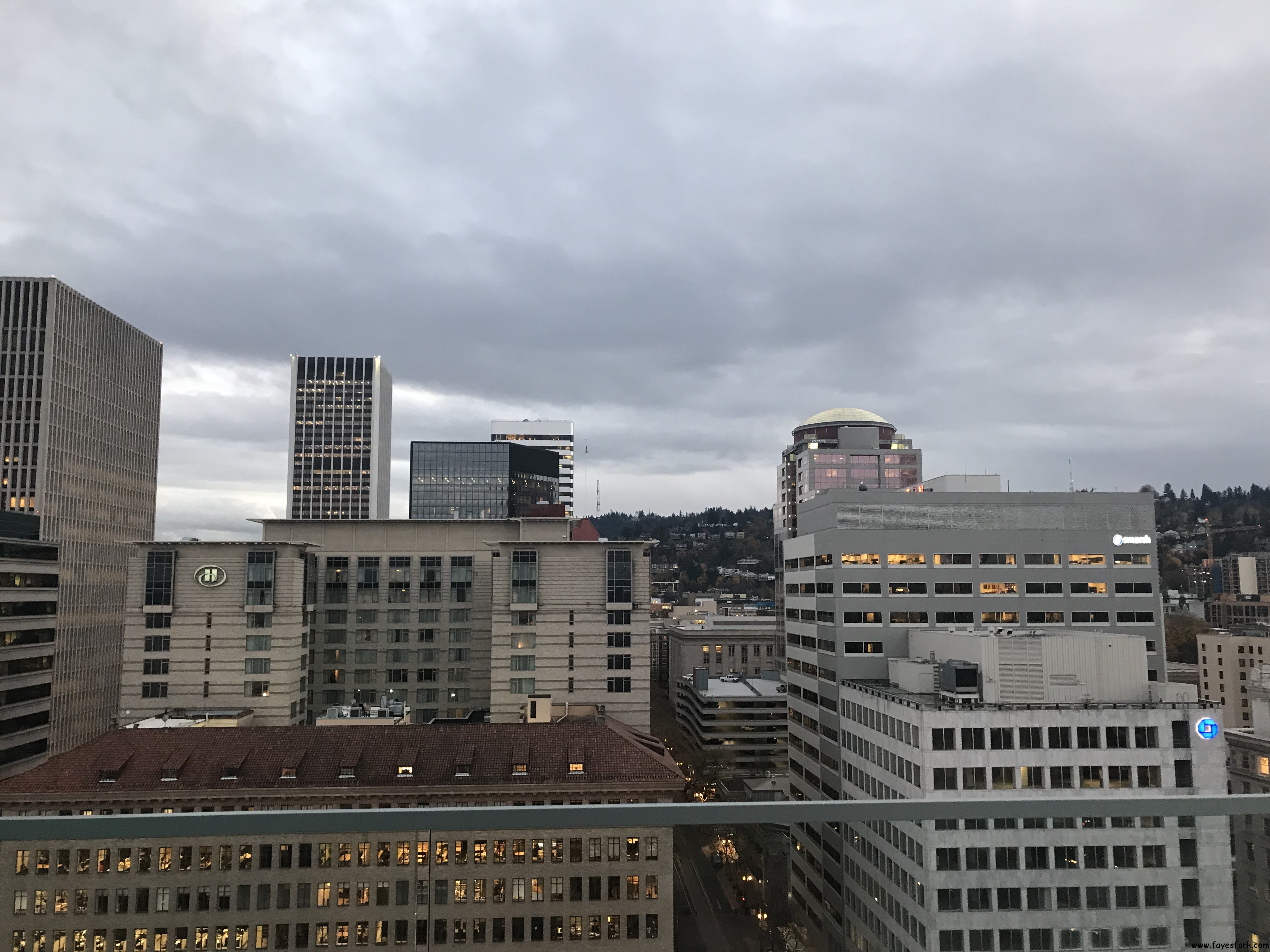 Our first stop was an Asian fusion restaurant called Departure in downtown Portland. He's been here before and said the views are quite nice. It reminded me of San Diego's rooftop bars (except our city is way better – at least that's what I'm trying to get him to believe so he'll move to SD). You can order drinks from the bar while you wait for your dinner table.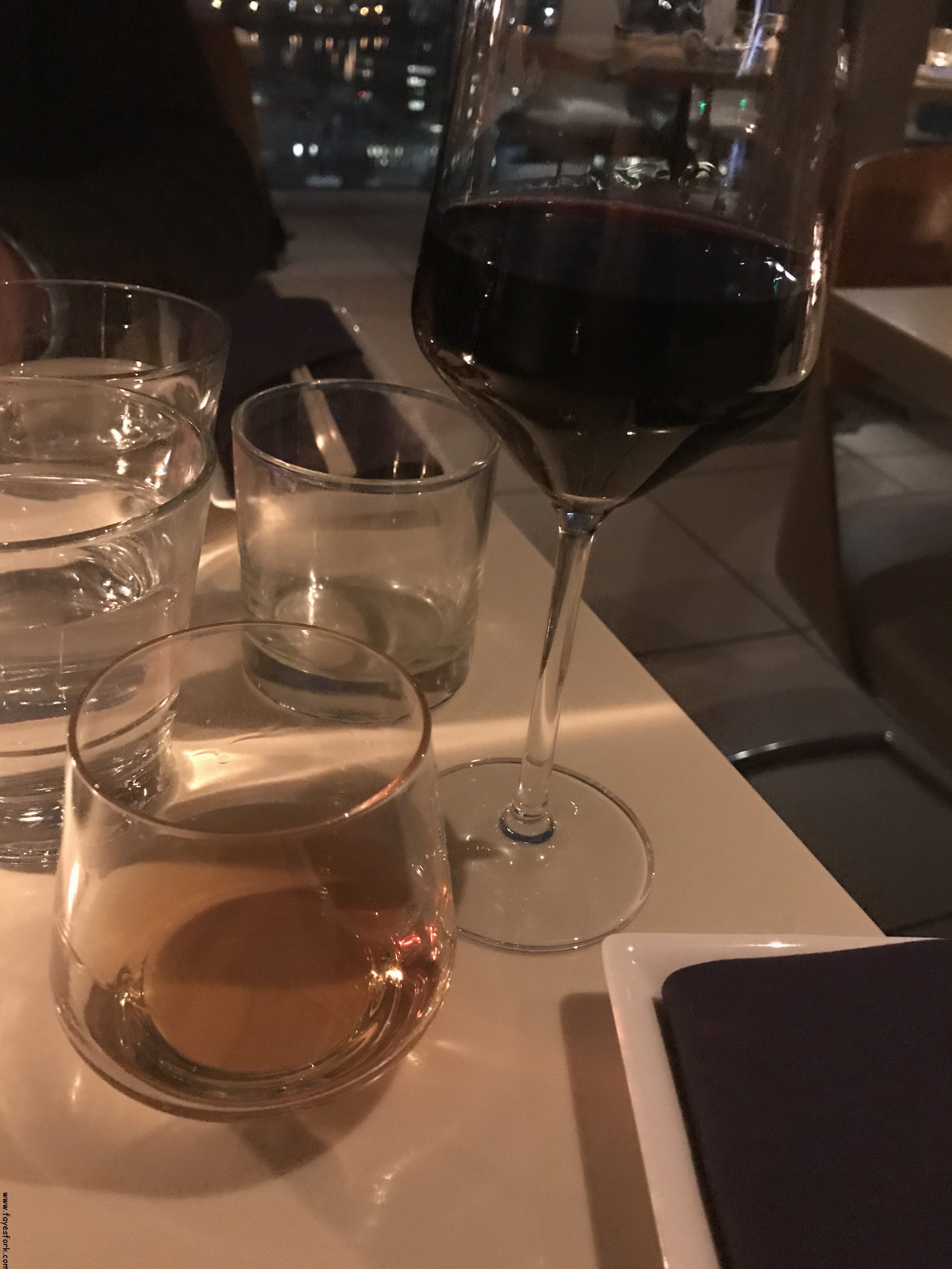 I can't remember the red wine that I had. It was the same one I had on the roof top patio. Friend ordered a single bourbon which tasted warm and comforting on a beautiful Friday evening. I didn't think a fancy restaurant like Departure would offer happy hour but they do! And they let us order off the HH menu even though we were in the main dining room.  Friend ordered a variety of items to share but my pictures weren't very good since taking photos (of food) was the last thing on my mind.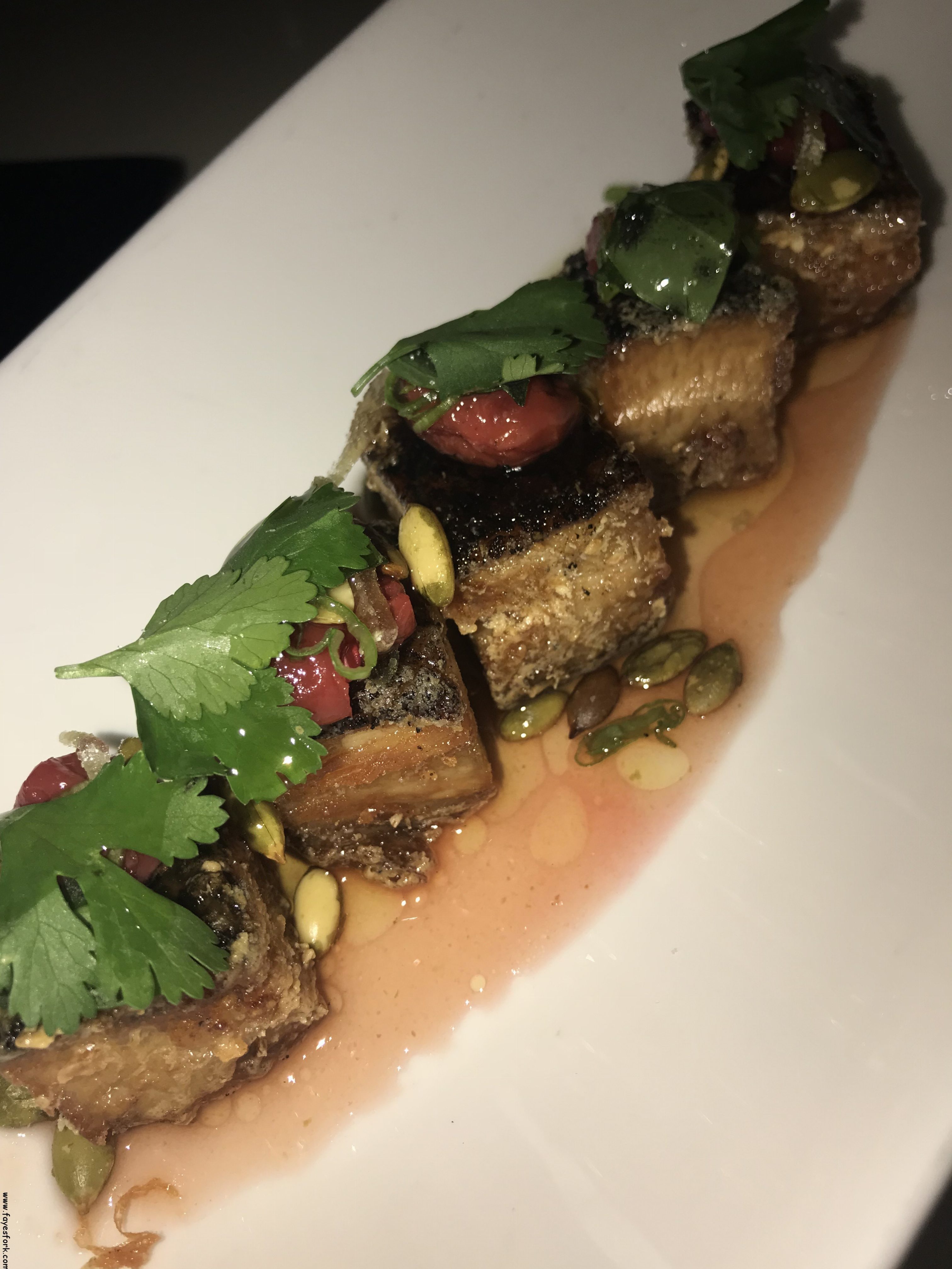 See what I mean.
I liked the 6 or so dishes he ordered that night. Some portions were small while others were decent. Service was great. The tables are a bit cramped so it's difficult to have a quiet conversation. It is a very modern and romantic restaurant with views of the city.
We walked around downtown afterwards. We were looking for quiet places to hang out and catch up.
We ended up here and had an appetizer and drinks. Can't remember the name of this place.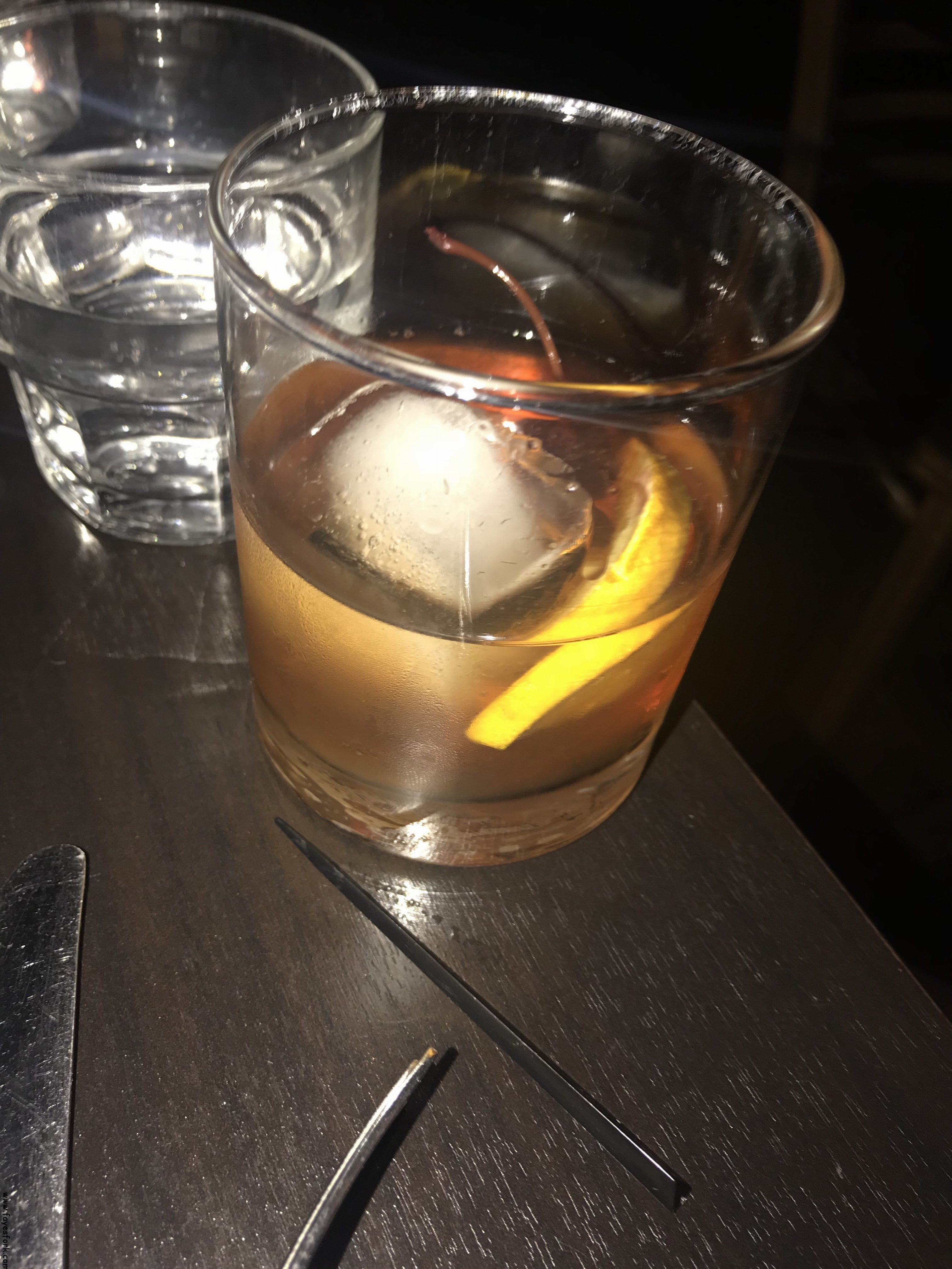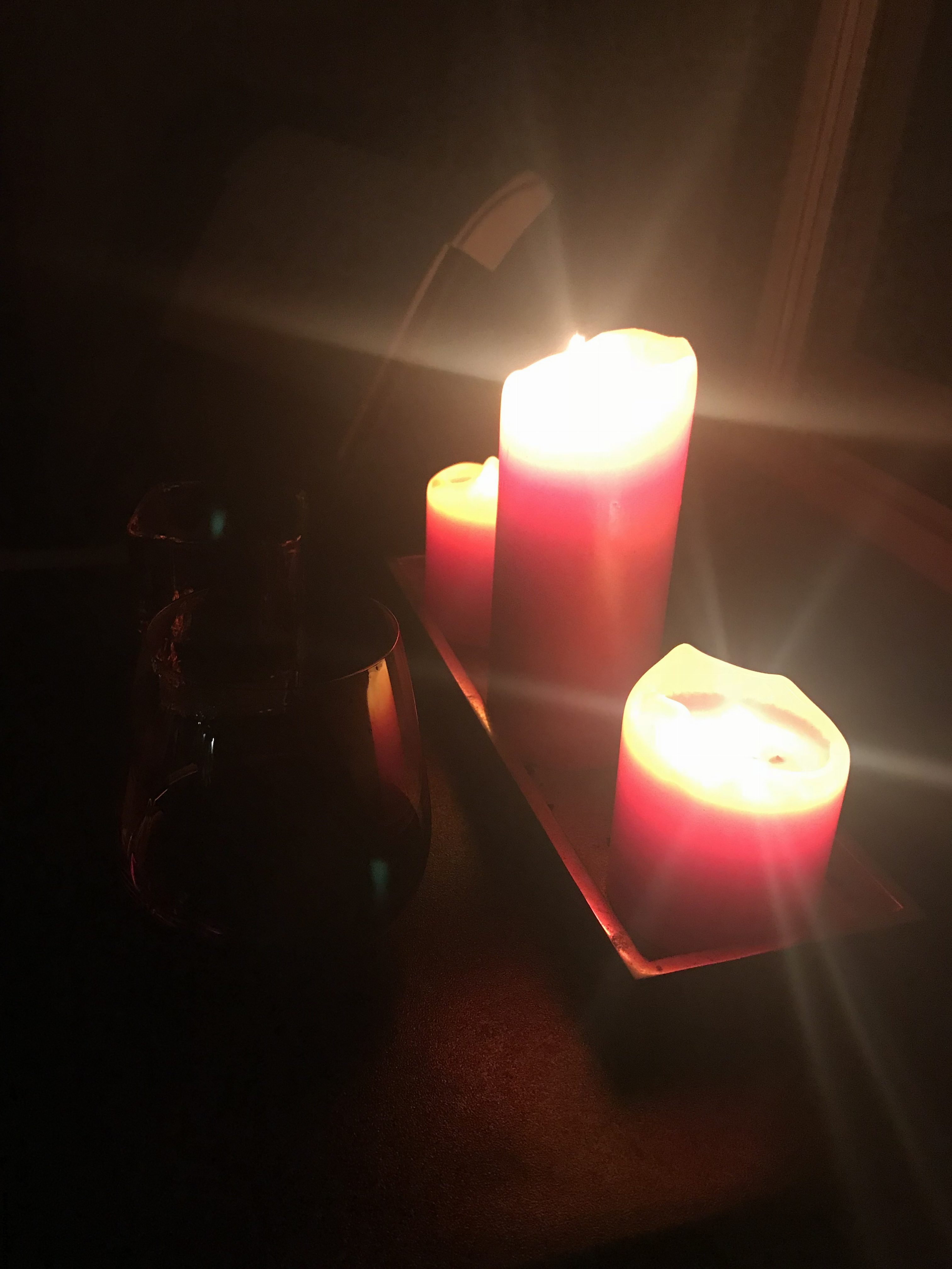 The cold doesn't phase me so we lit some candles and had wine on his balcony. This was so much better than any restaurant bar.
The next morning was busy with activities. Here are a few photos:
This was sooo good. It was a bit tough on the teeth as the sugary crust was hard.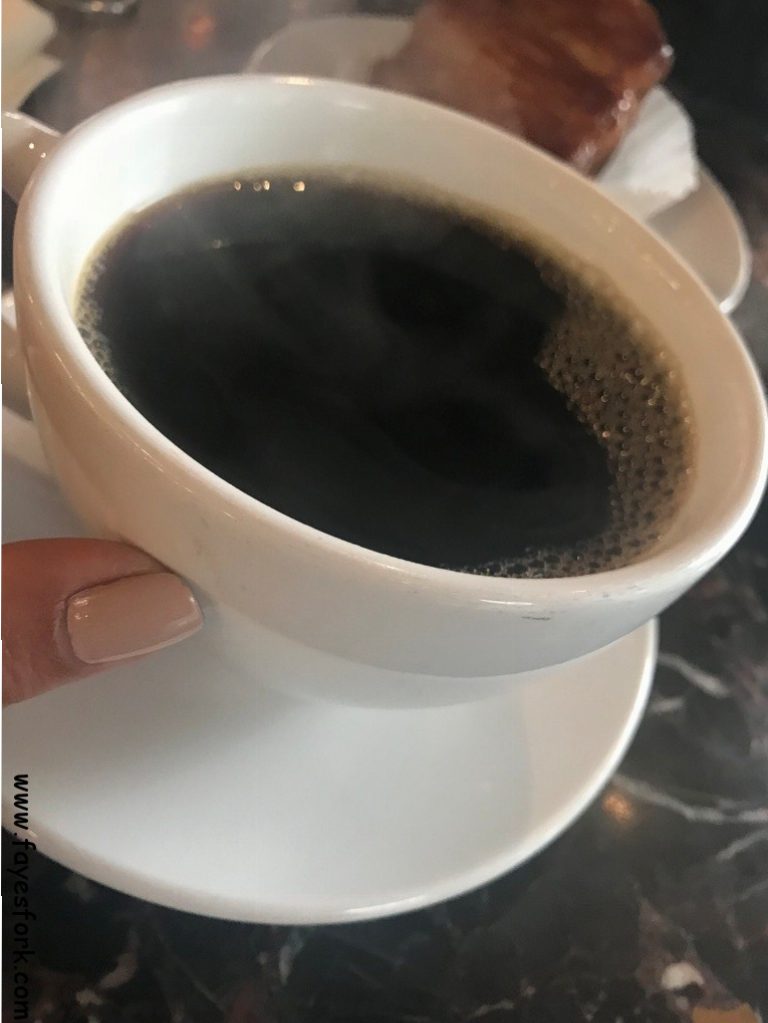 The coffee in Portland always seems to be served in huge coffee bowls.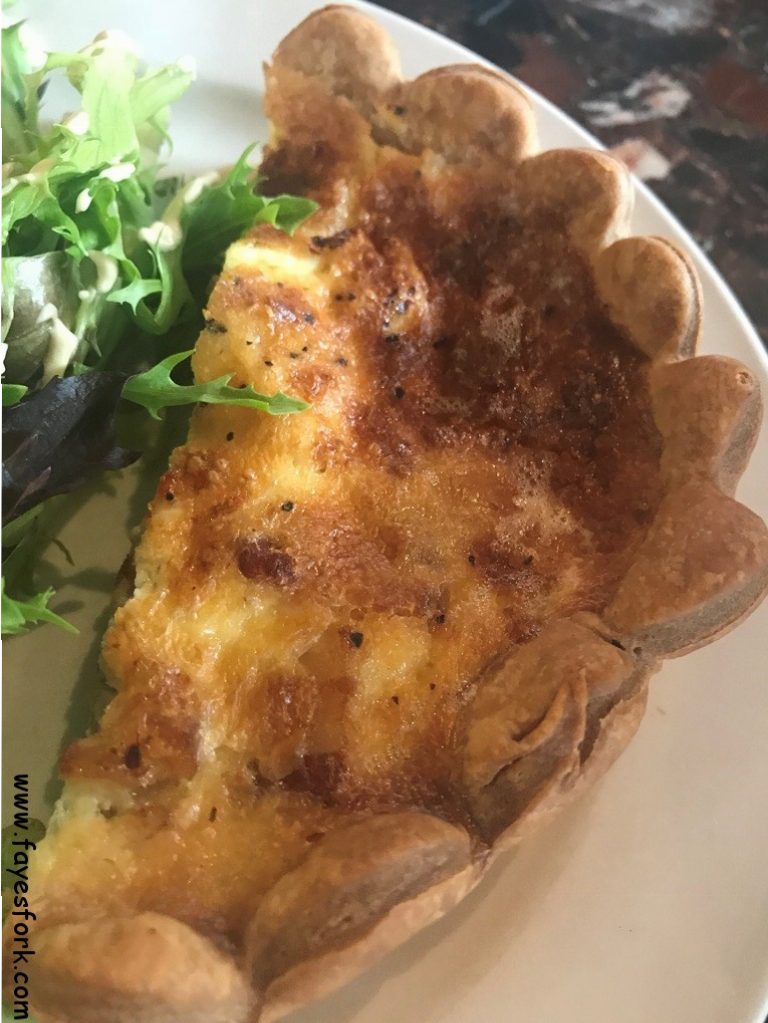 We split a quiche as well.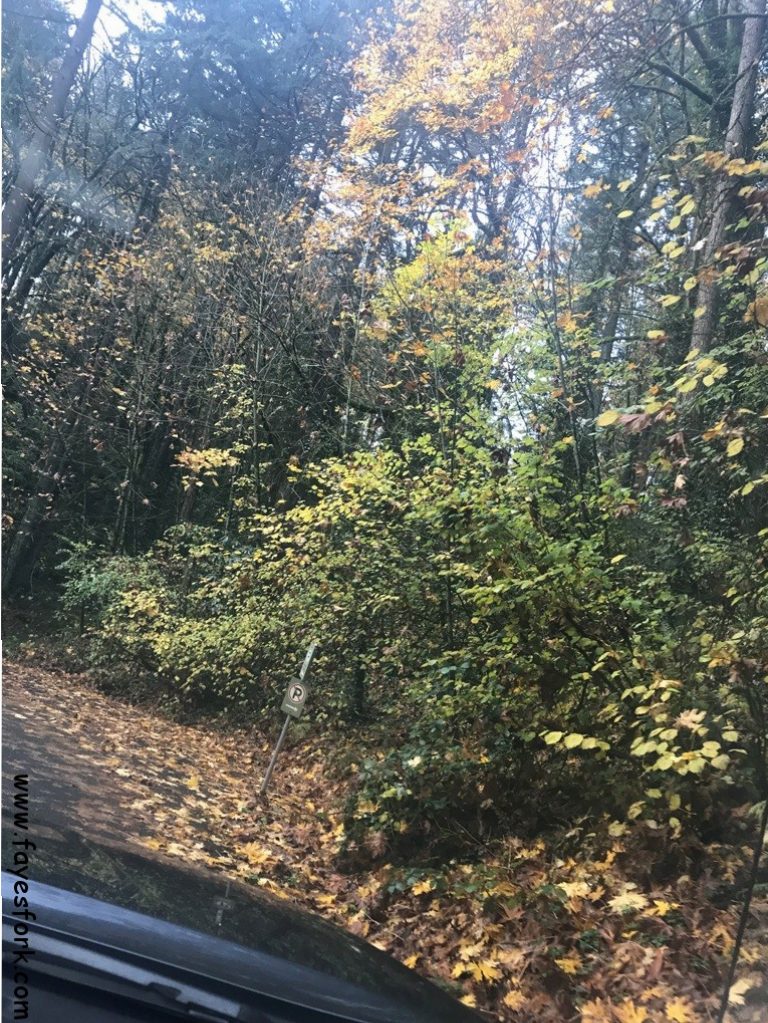 I was obsessed with the trees even when he was driving. Friend said the weather was uncommonly beautiful the days I was there.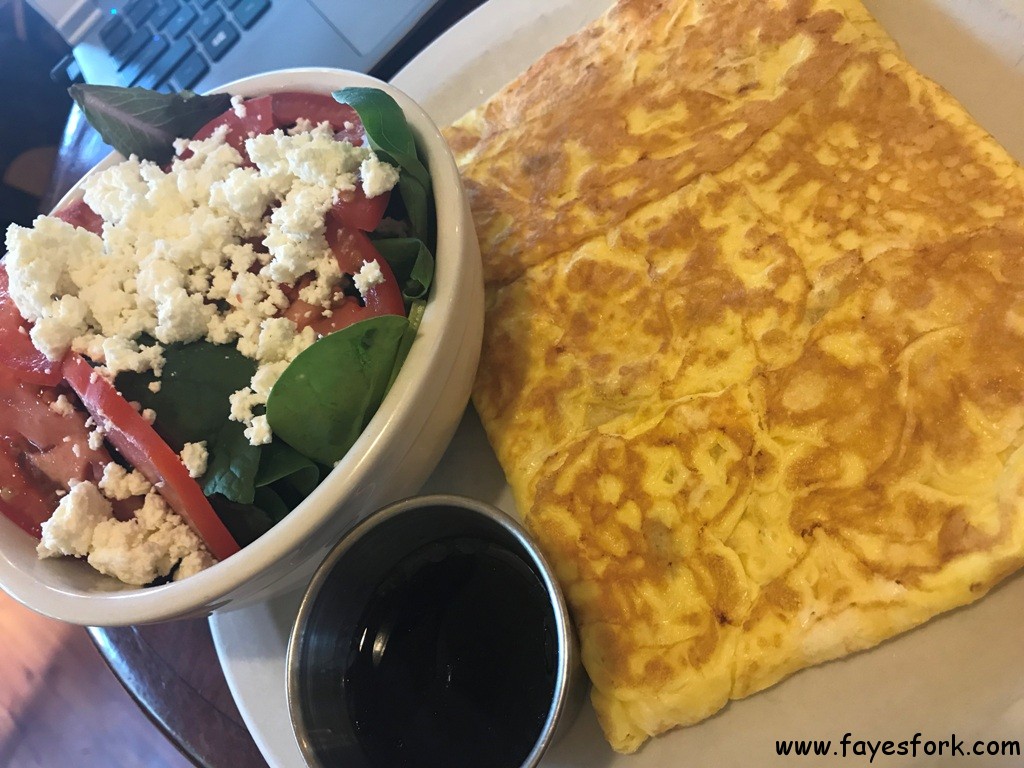 I'm lucky to have a friend who's pretty aware I love food. He'd make reservations and then was fine if we decided on something different last minute. So we pretty much just cancelled set plans for that night and wandered downtown.
We had some appetizers at an Asian fusion place. Again, the photos aren't going to be very good at night because I honestly didn't want to take any.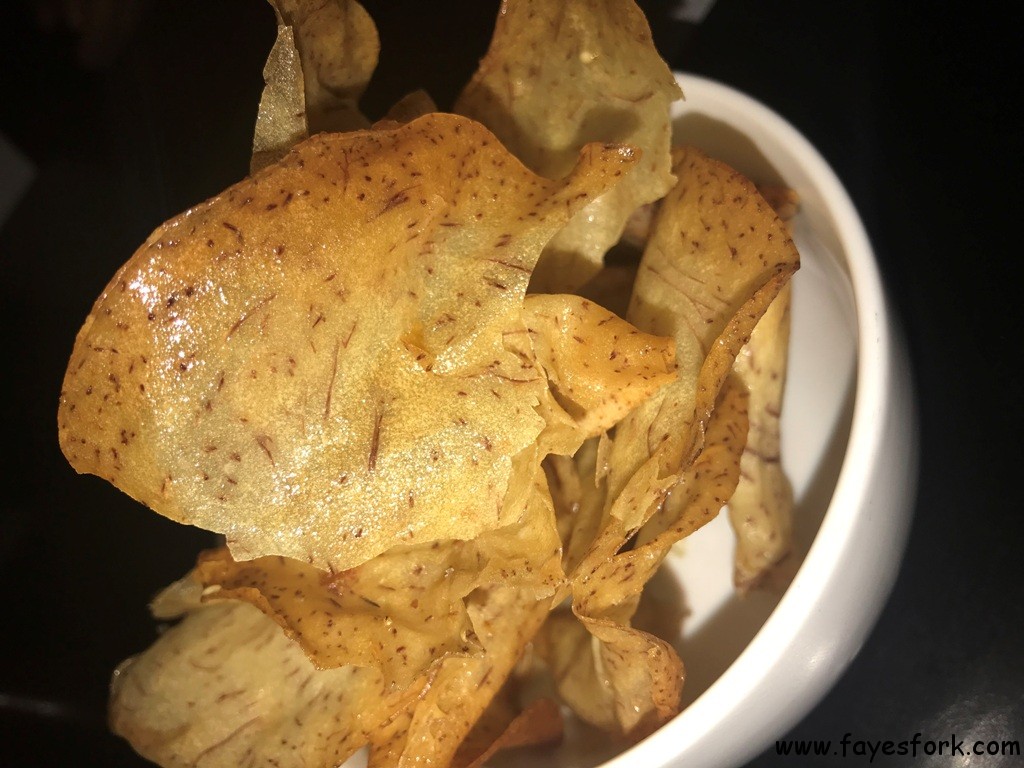 We found a quiet restaurant afterwards to have drinks. I can't remember the name of this place. It was more of a quaint pub.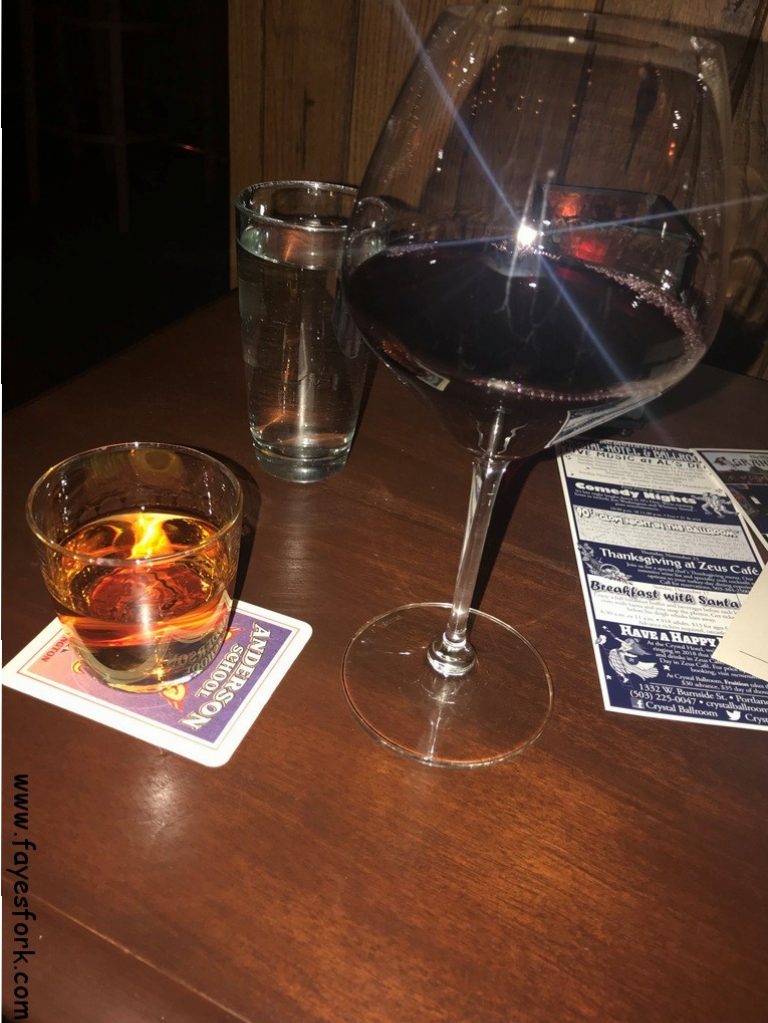 They make their own whiskey I think. We LOVED their whiskey. Friend suggested I try an Oregon wine. I instantly fell in love with it. He asked the waitress if we could purchase a bottle for me to take back to San Diego.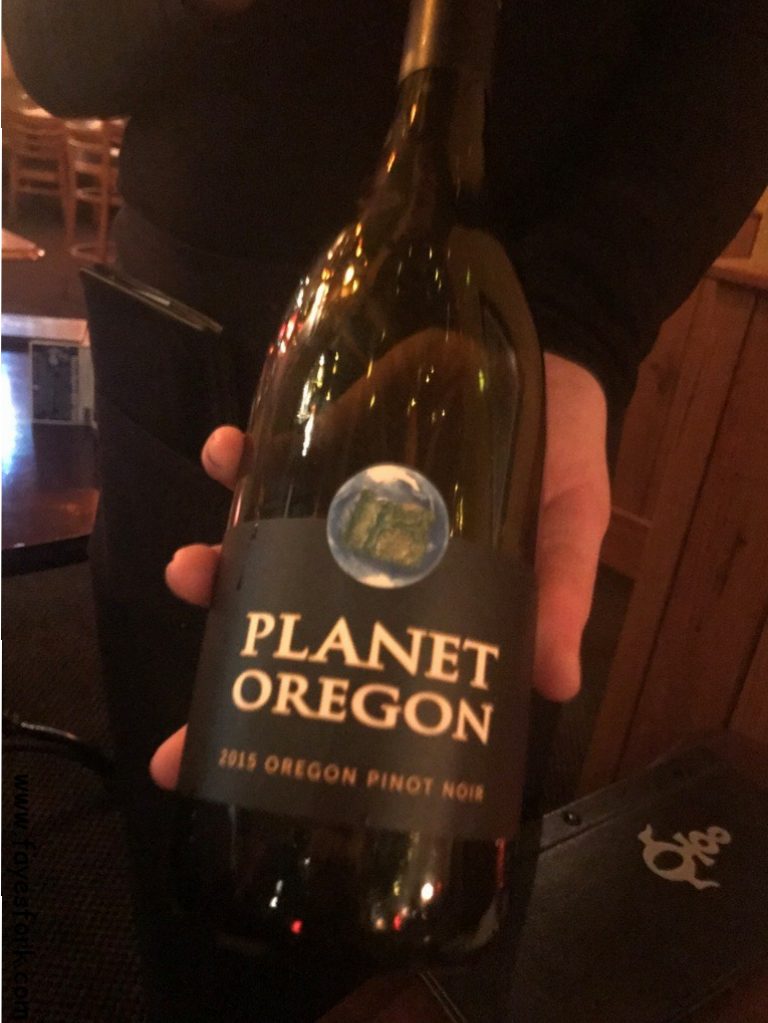 This was $35. Jeez. That's usually way more than I'd ever pay (I'm kind of a two buck chuck gal) but he ended up purchasing this regardless.
We shared a few appetizers as we spent quite a bit of time at this pub.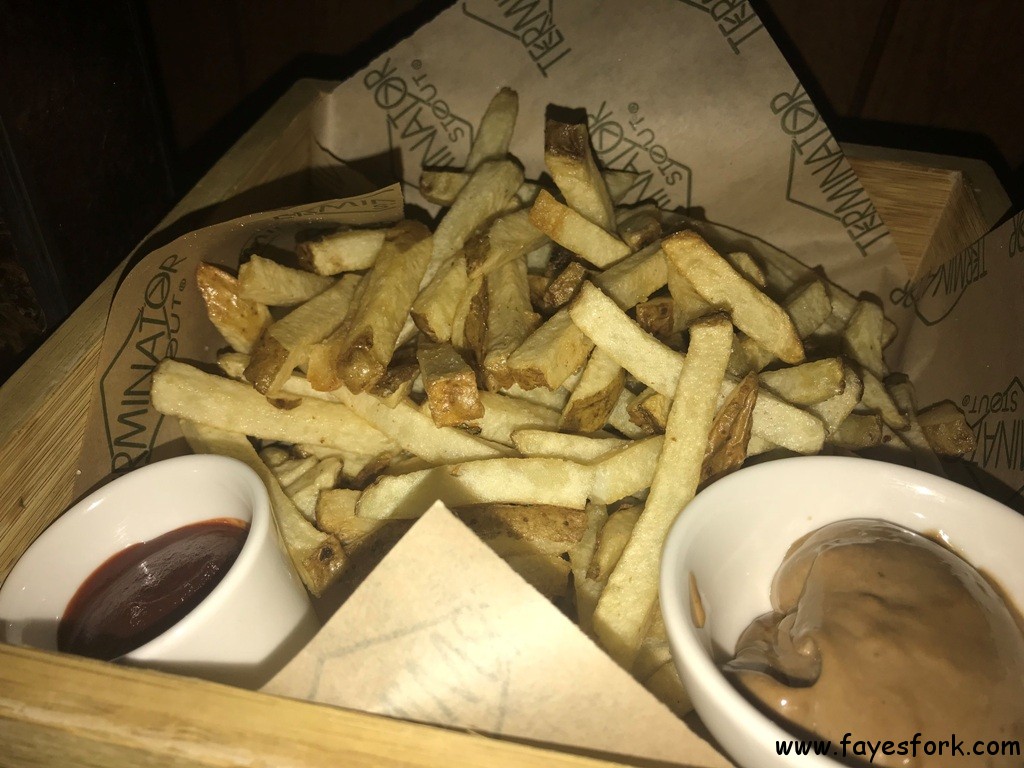 This pub was one of the highlights of my trip. The corner booth felt private and comfortable. The drinks were amazing as was the service. More importantly though, the company I was with made my evening. The chemistry and compatibility has been unreal and surprising.
So that was Part I of my Portland Oregon trip. Part II will come soon as I leave for another trip to see family –