It's a bit surreal that I'm sitting at LAX right now. This week has blown by so quickly. Kinda like the autumn leaves in Portland Oregon. This will be a mostly photo blog post as the wifi at LAX sucks pretty bad.
Friend had taken me to fancy places but I really wanted something simple and something "Portland". We researched Sunday Brunches and decided on Stepping Stone Cafe.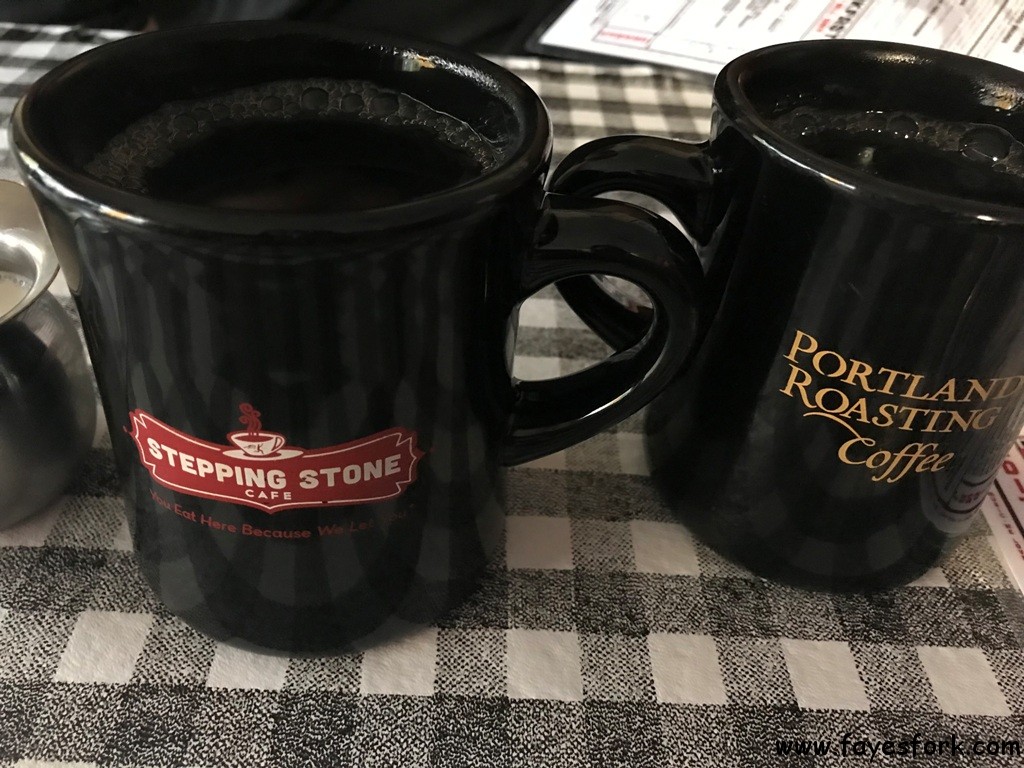 Again, the coffee here in Portland Oregon tastes so much stronger for some reason.
He doesn't know much about my food blogging but I think he's a foodie. A funny foodie. The one pancake he ordered for us to share was HUUUUGGGE.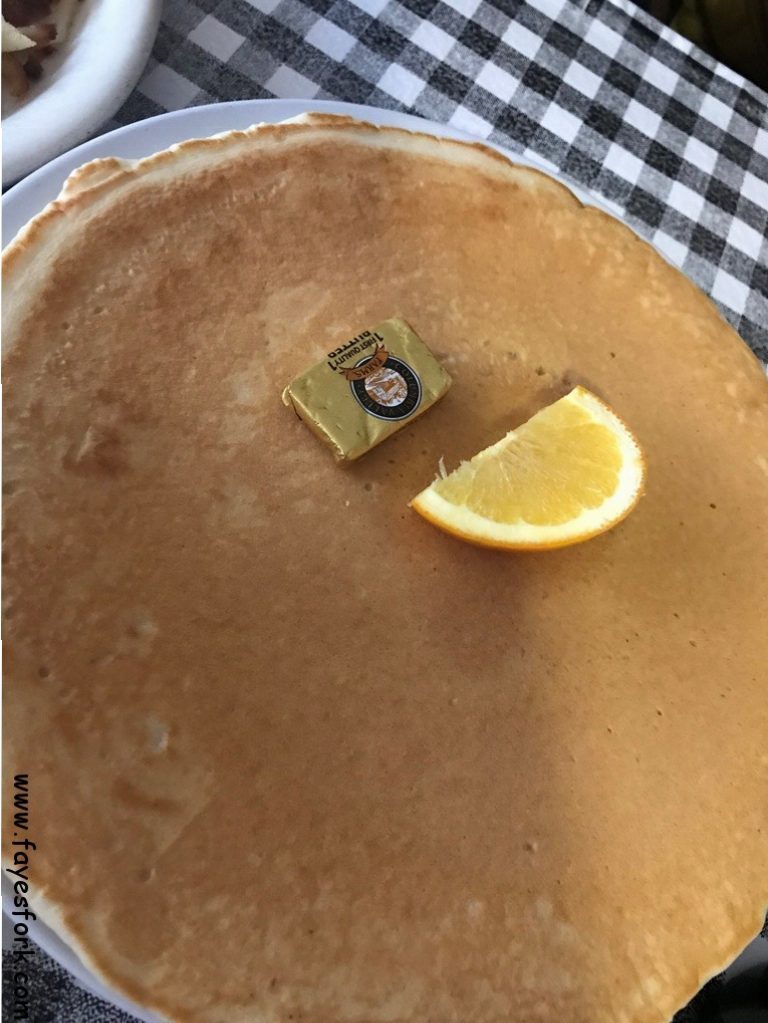 The homemade biscuit was humongous. It was very dense and served hot.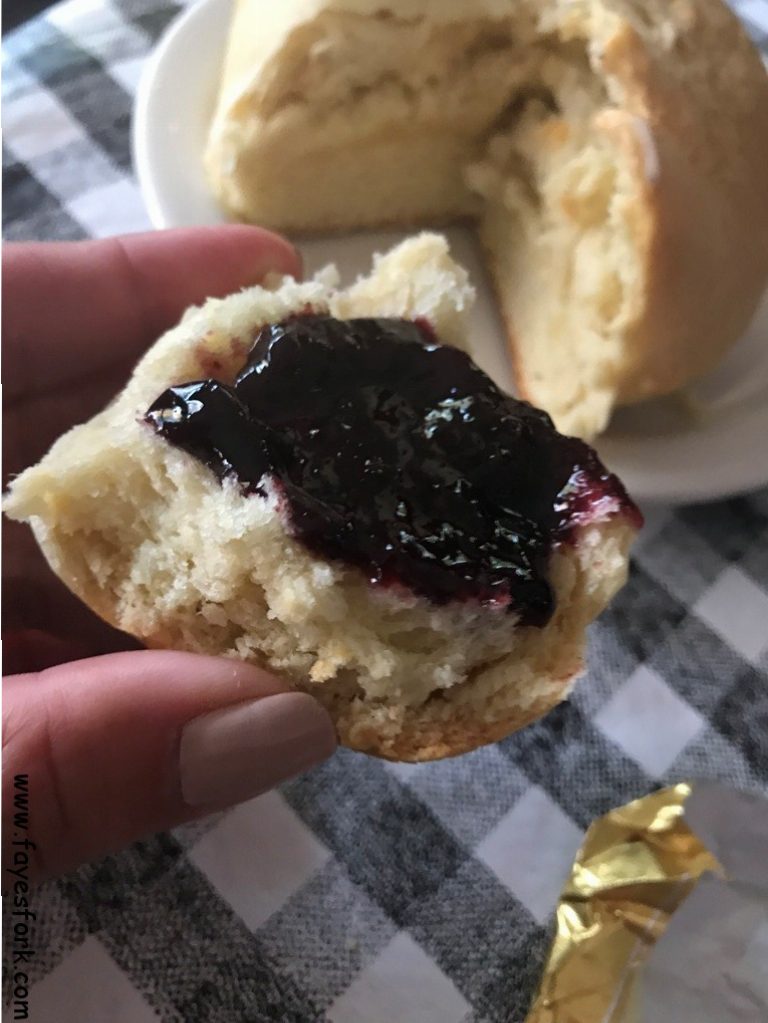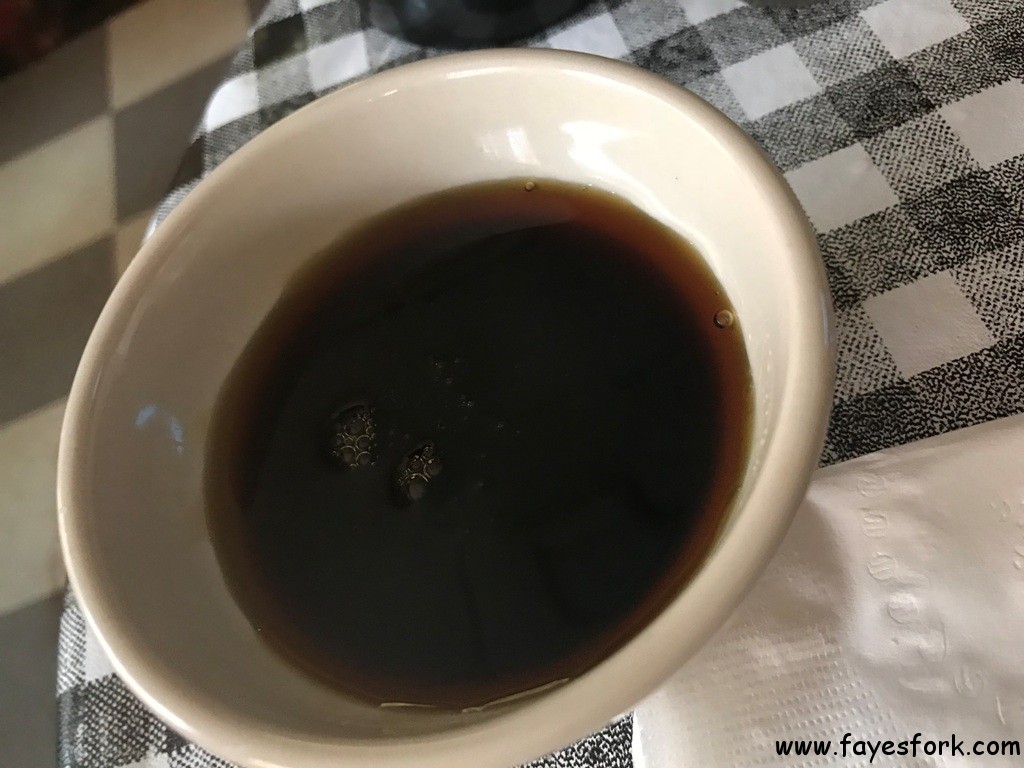 Friend ordered the 'fancier' maple syrup for like $1.50/pp. I didn't want to say anything as I'm totally fine with cheapo syrup. BUT, we both agreed this maple syrup was so delicious.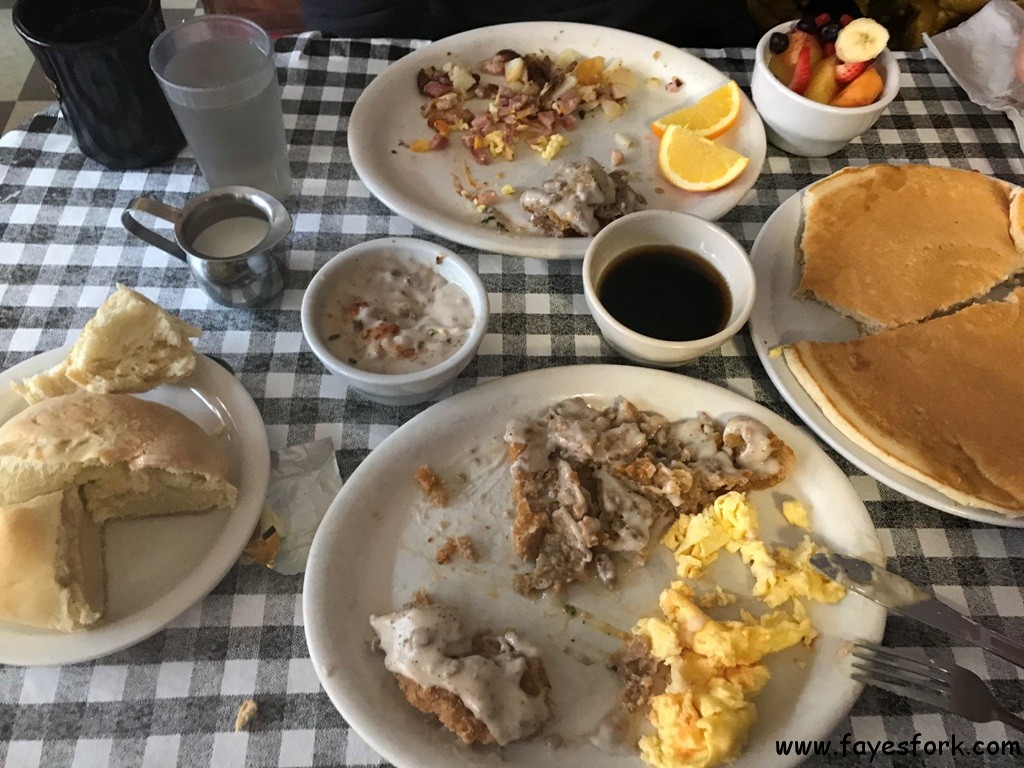 Not a bad breakfast date meal.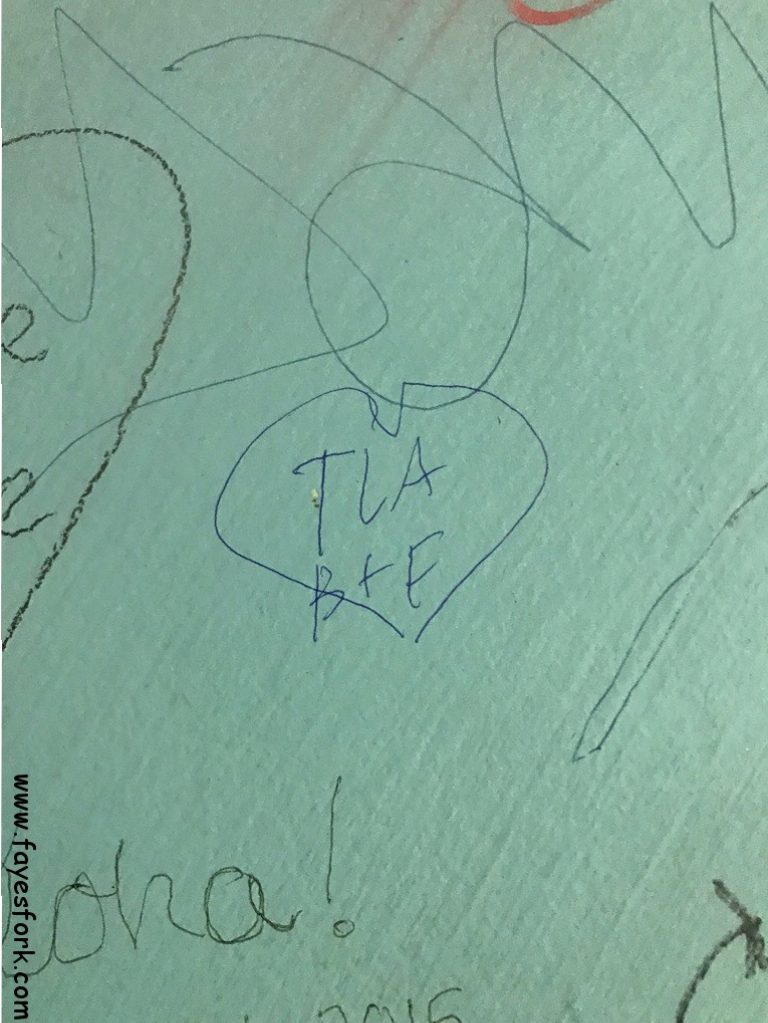 I told friend – hold on, why don't we just call him Portland Guy (PG) for now – that the women's bathroom was eclectic and had tons of customer's scribblings on wall. So I told him I'm going back in (the bathroom) to scribble something stupid on the wall. So the above is the joke scribble we agreed upon (it's joke barf worthy).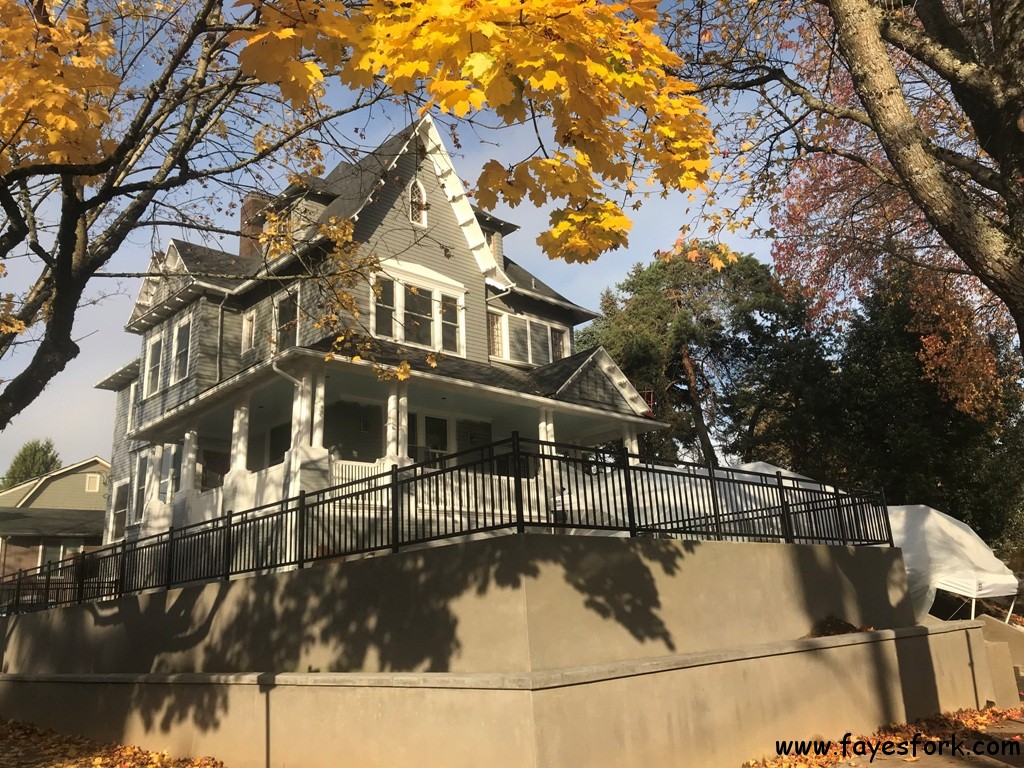 Do you see the beautiful yellow leaves? That's all I saw. But PG pointed out this house that was being renovated.
Our next stop was the Japanese Gardens.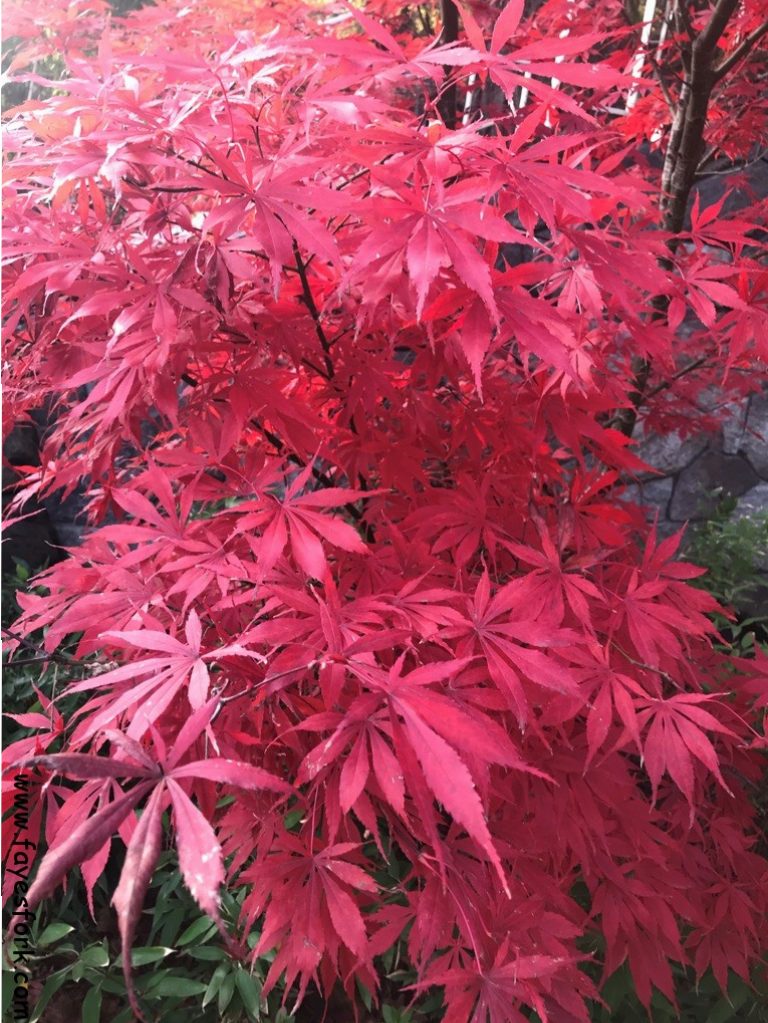 I couldn't believe the colors of the trees and plants. PG said, truly, the weather during my visit was unreal as it's usually windy, rainy, cold. Leaves are usually blown off the trees this time of season. So I was lucky to be seeing some amazing nature that weekend.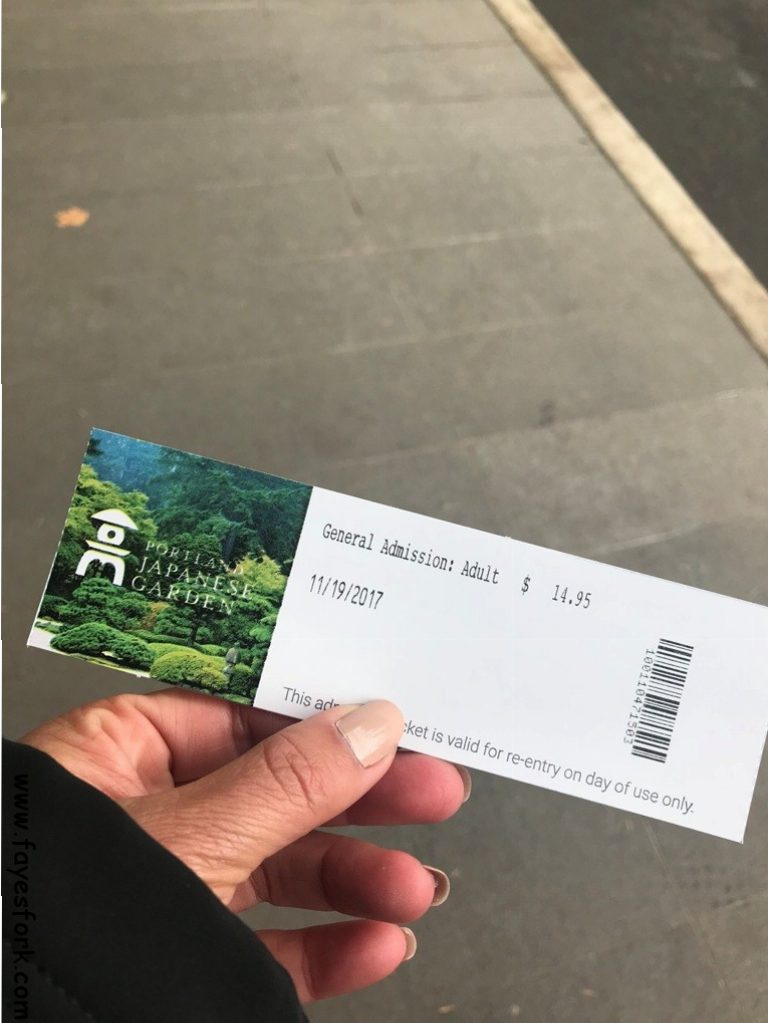 PG paid for two hour parking which made me laugh as I thought there's NO way we are staying at this garden for more than 30 min.
But gosh, was I wrong. Completely wrong.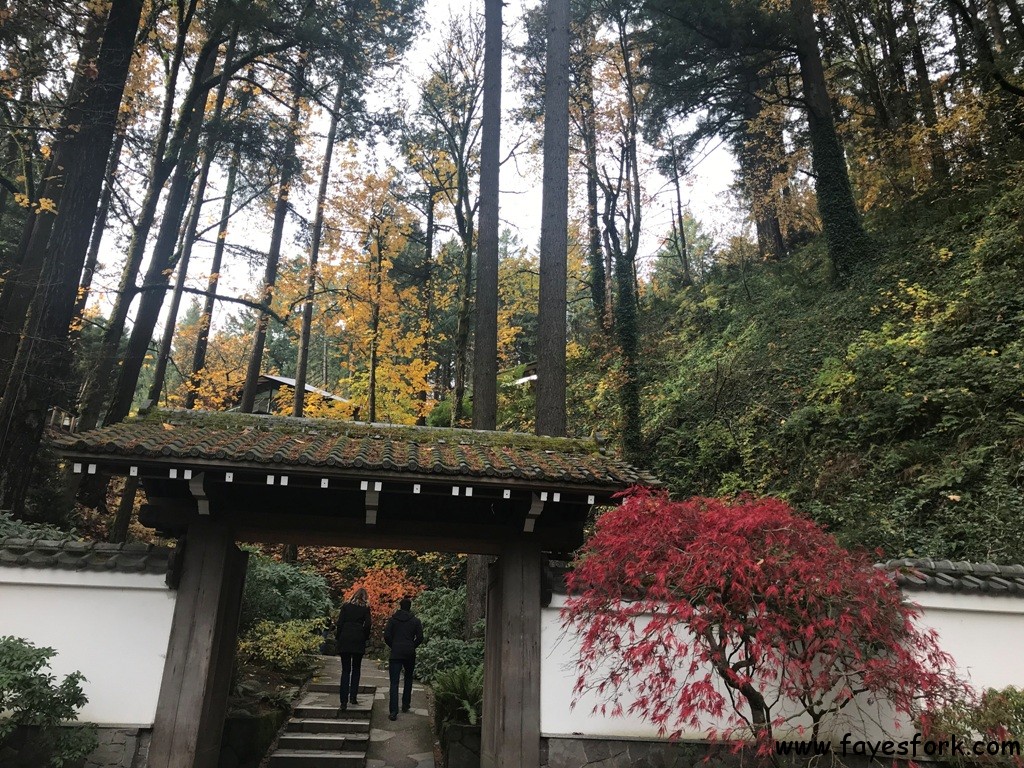 It's a trek up the steps and outdoor hallways to get to the top of the Garden.
I have  a hard time being still but this trip taught me to take moments to JUST STOP AND BREATHE.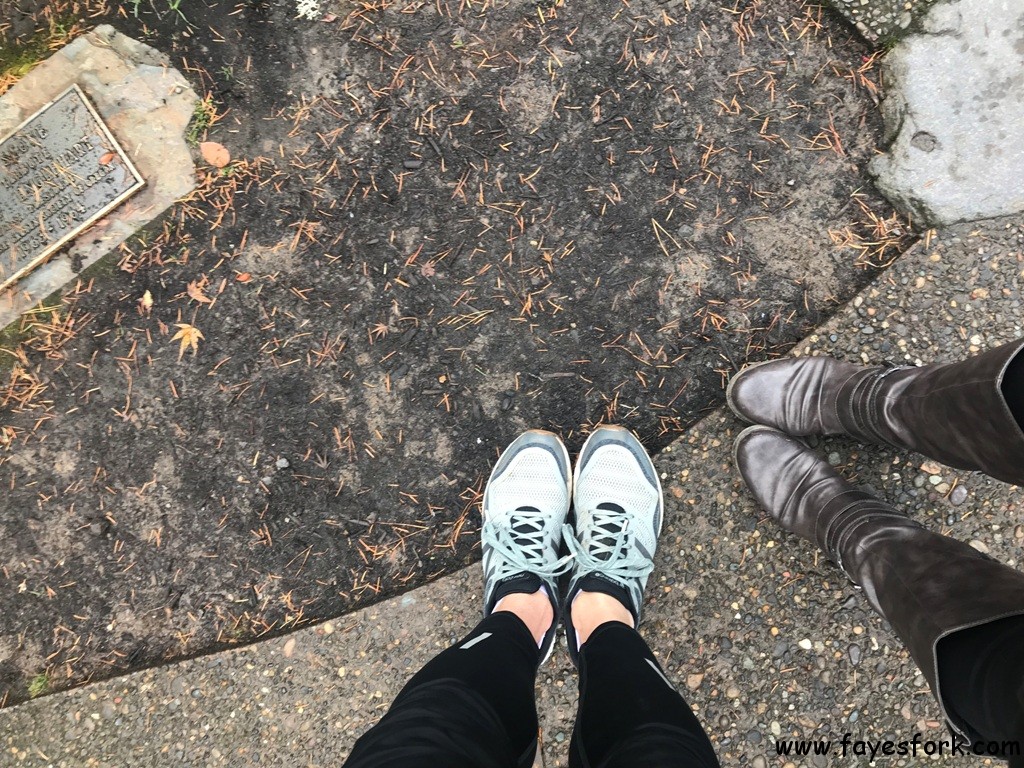 PG has noticed that I'm a bundle of energy.  So he'd stopped me, at certain monuments, and make up stories about the monument to keep me still if only for a few minutes.
The Garden has views of downtown! He works in the tall pink building you see in the background.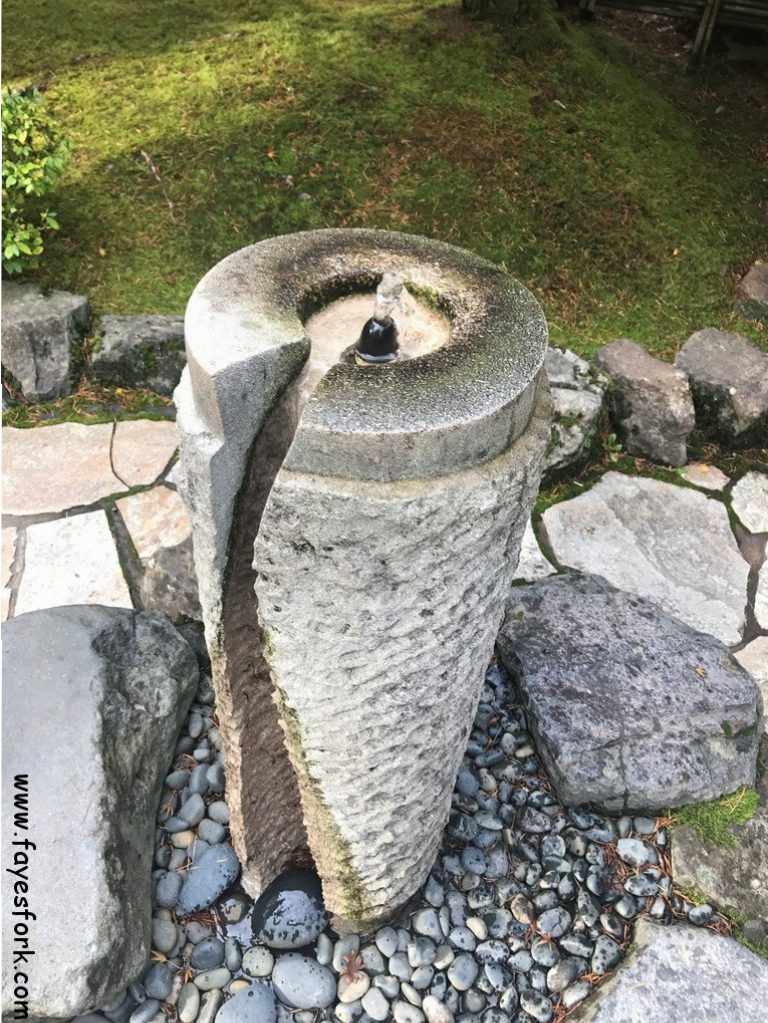 This was the funniest moment of the day for me. PG went to this water feature and started drinking from it which made me about pass out. I screamed 'that's not a water fountain!!" but he said no, it is. Still wondering if he's going to get giardia.
He had my phone and took pictures from here on out.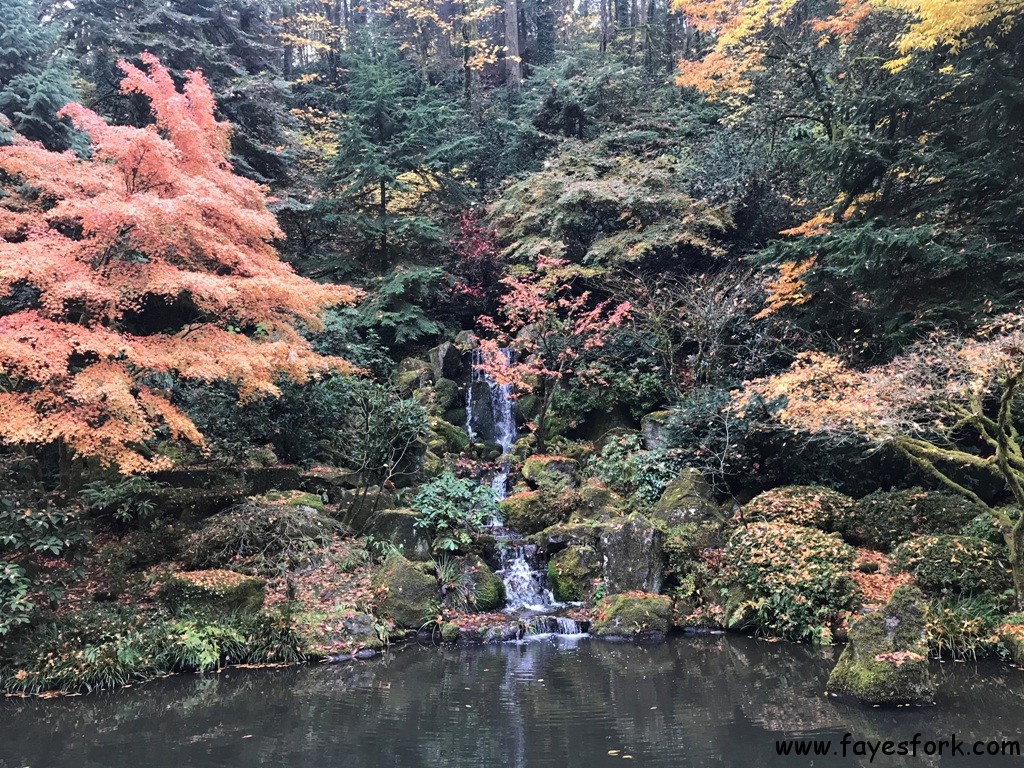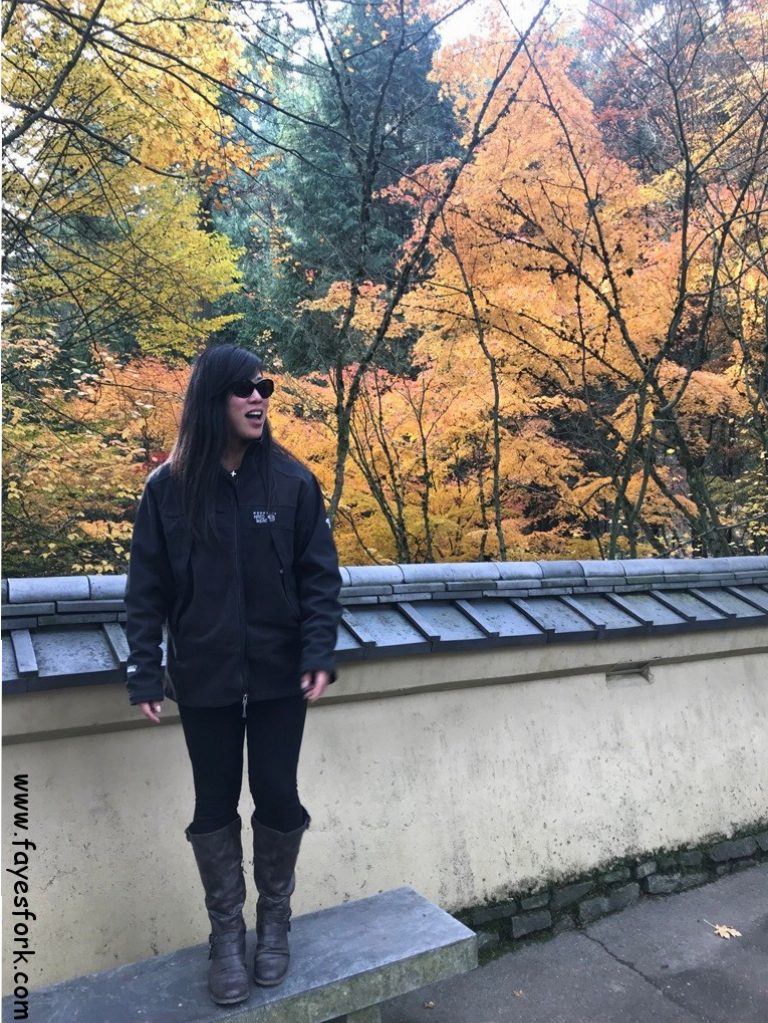 This was pretty much my expression the whole trip whenever I saw new colors on trees that he would point out.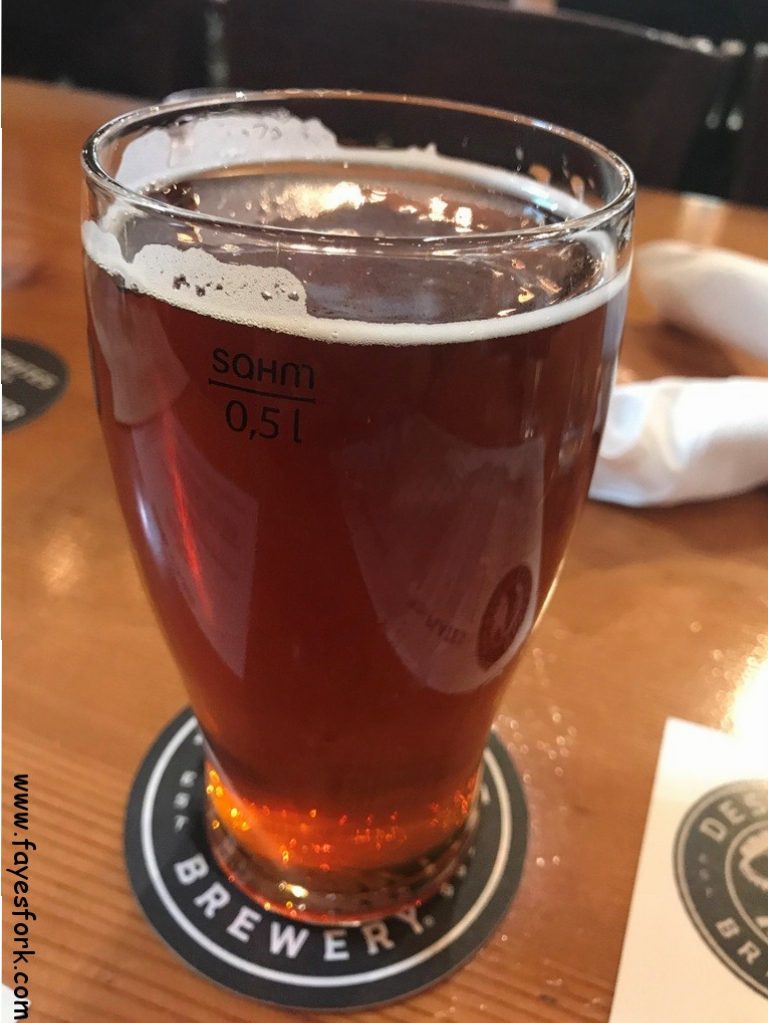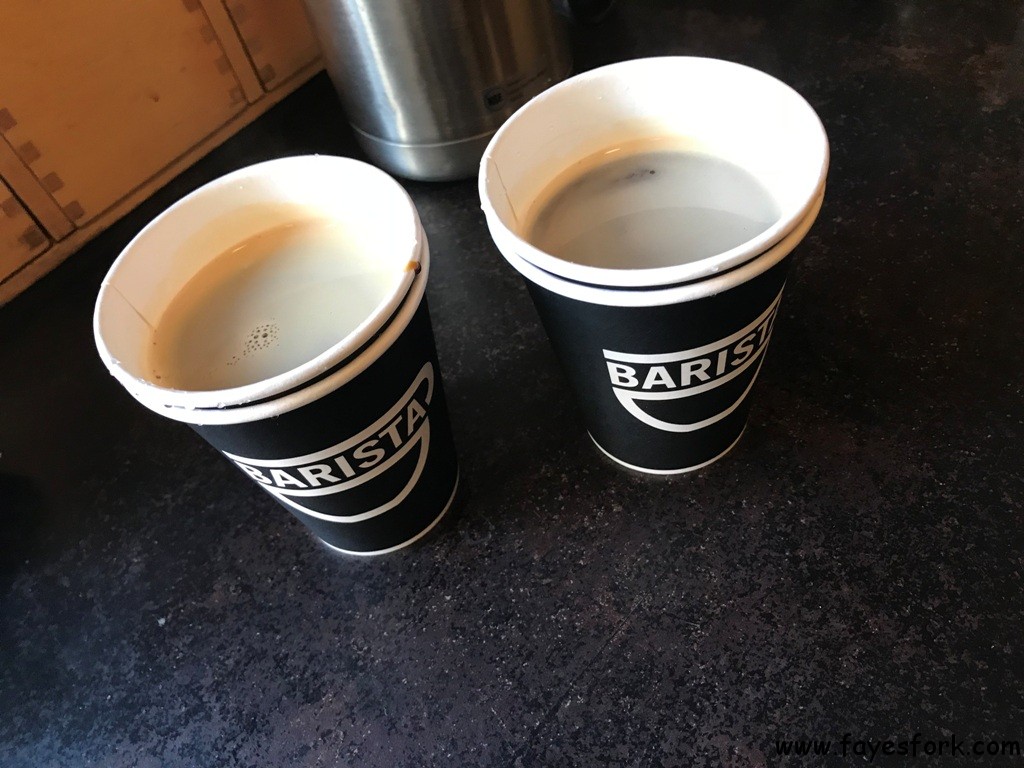 It was a packed full day. We made every minute count. Was it all roses. No. Of course not. There are so many logistics to figure out but we're trying to make the best of everything. What more can you do.
I was ready for him to drop me off at the airport, curbside, as we were running late. But he insisted on walking me which I thought was so kind.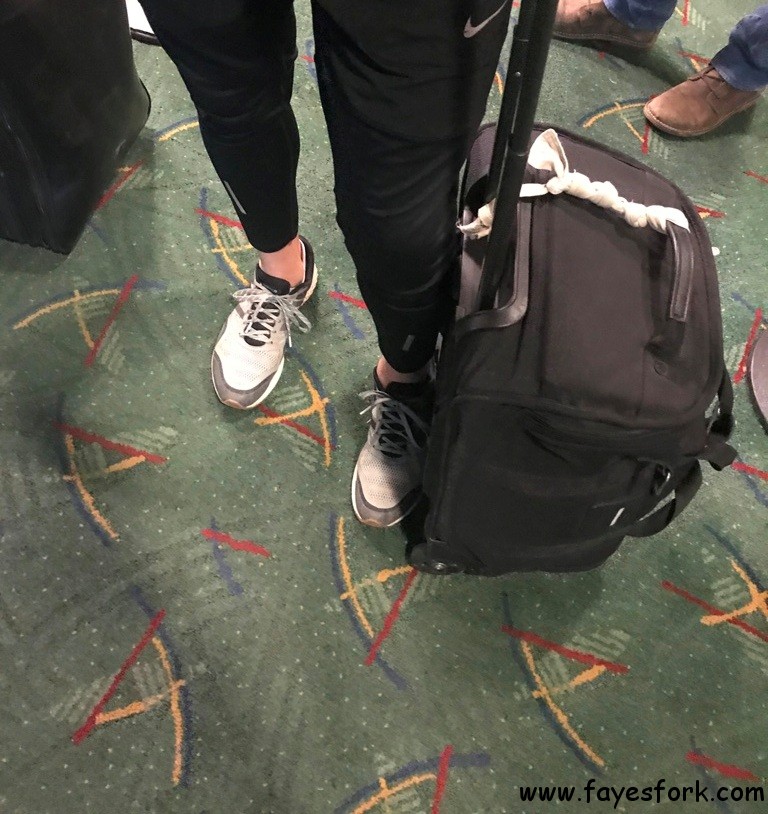 He even did so much as to walk me to the the TSA checkpoint. That was a never have I ever.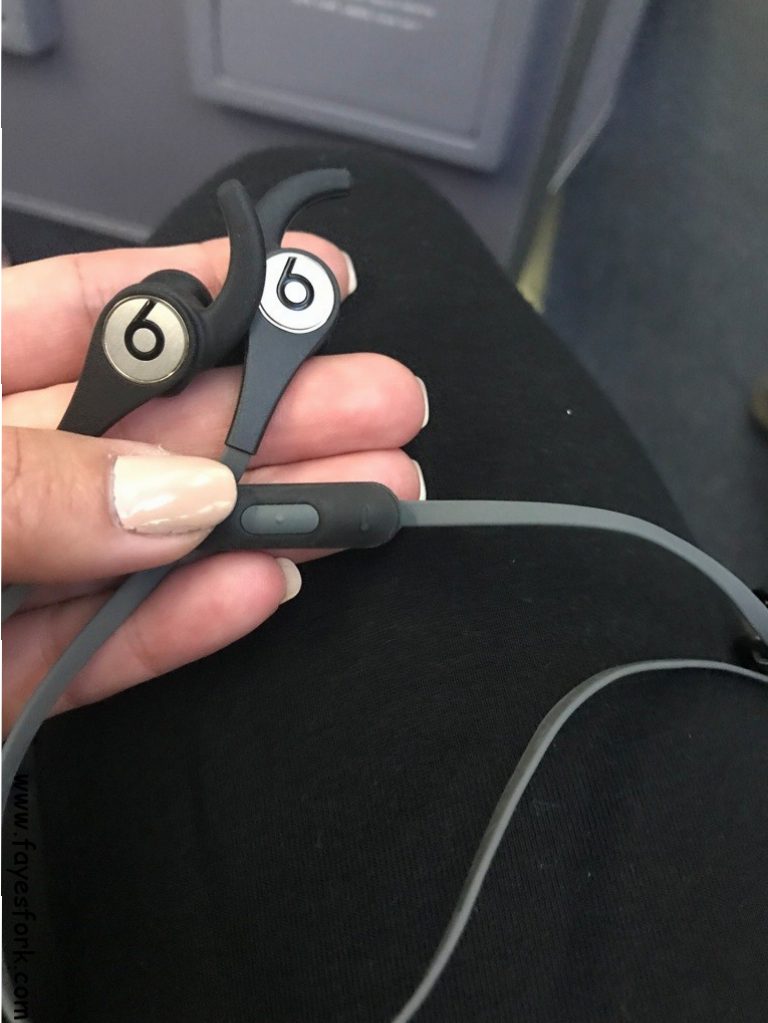 These headphones are 100000xs better than the earphones apple gives you with phone. I think these are kinda pricey but he insisted I use these on the way home to help with my fear of flying. And yeah, these earbuds cancelled out plane noises which usually is the trigger for my flight anxiety.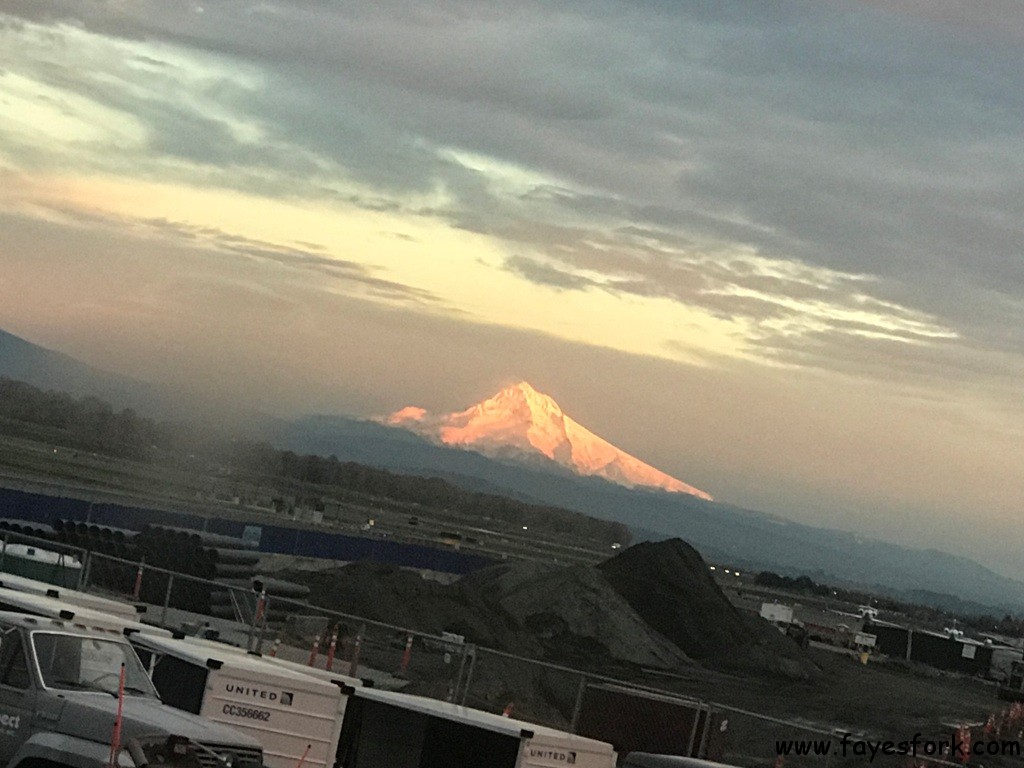 My neighbor passenger tapped me on my shoulder to point out the sunset at Mt Hood.
So there you have it. Part II of Portland Oregon. I haven't shared many personal stories.I have no idea what will transpire between me and this guy The most important thing to me was that I *FELT* hope for the first time in a very long time.
He knows I'm leaving on this trip and has been trying to help me through some travel anxiety.  We've been texting for hours and he sent the following –
PG: "Treasury Riddle : you're a natural hedge against my mortality"
That brought comfort to me. It was peaceful, poetic, romantic, driven. Not everyone will get that text but it was pretty special to us at the moment.
Happy Thanksgiving everyone –