Yep. I'm in Taiwan! It's been a few days and I'm still acclimating to the time change. It's been more brutal than ever especially this visit as I've had to keep up with work as well. Taiwanese people are known to express themselves through food. Or sharing of food. Well, or treating for food. I don't have the most affectionate family but they're still the best in my book. My grams and mom know my love of the Taipei 101 building. They told me of a restaurant on the 86th floor called Ding Xian 101 which serves Taiwanese fusion cuisine. My uncle wanted to treat us to dinner so grams insisted he spend his hard earned money on us at Ding Xian 101. #bosslady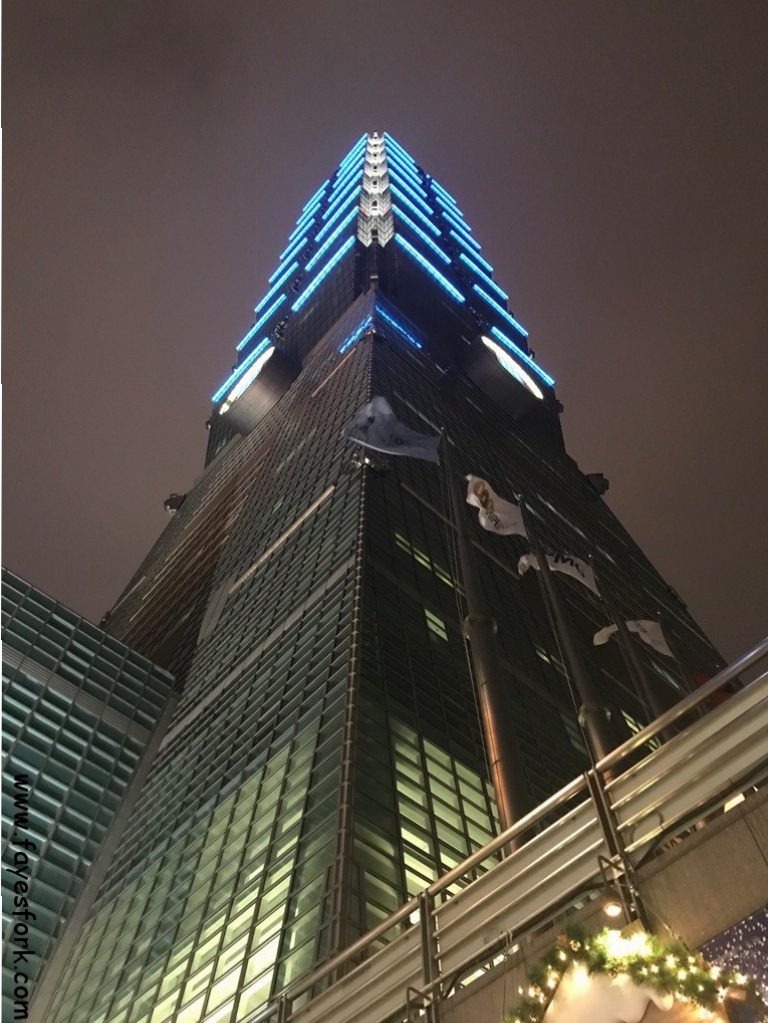 The weather that evening was cold and brisk.
There's a separate check in area on the 2nd floor for Ding Xian 101. A hostess confirms your reservation and then leads you to a private elevator.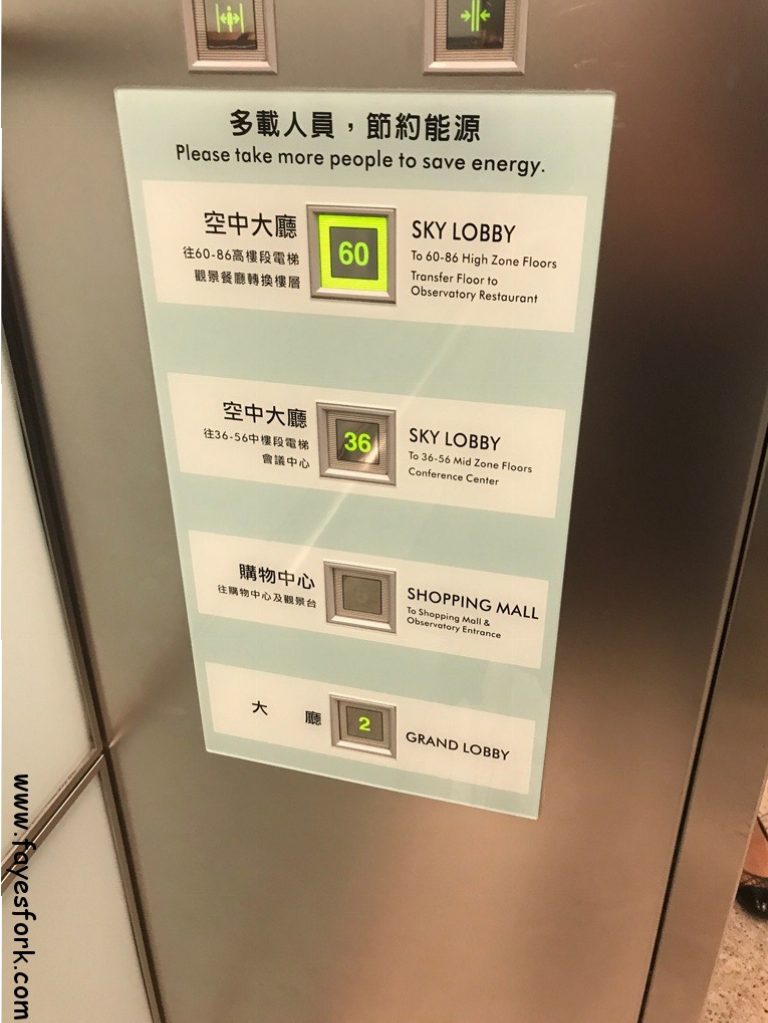 The first elevator trip takes you to the 60th (SIXTIETH!!) floor.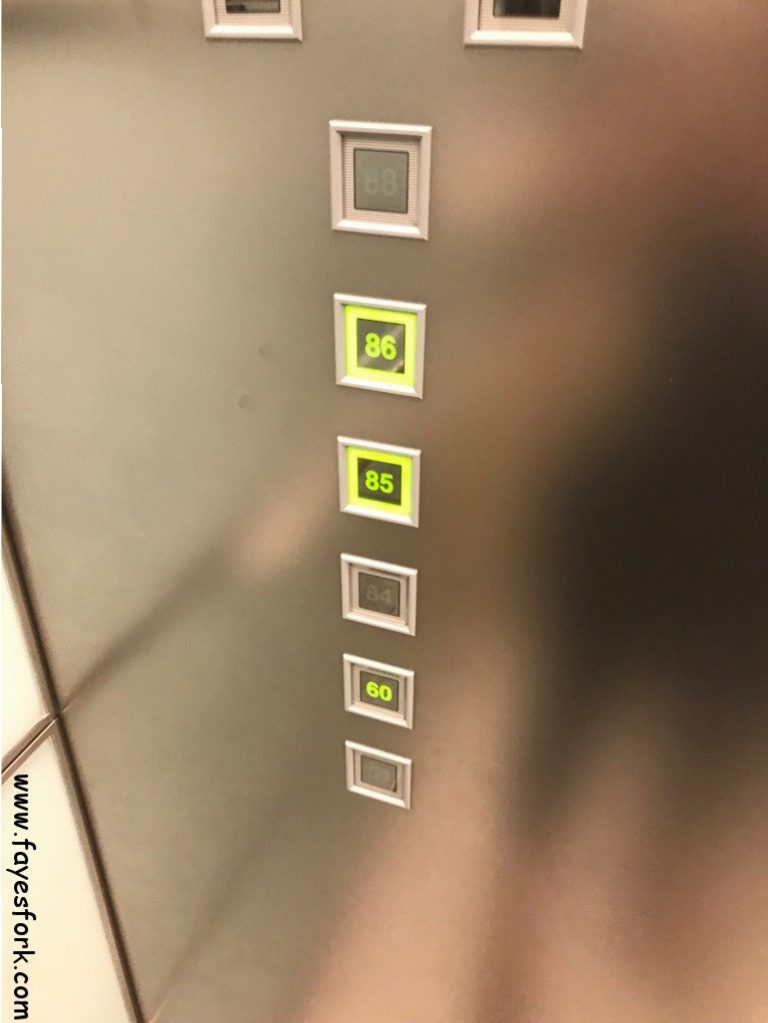 Then you get off and take another elevator to the 86th floor.
My grams took me to the area where they had live seafood displays.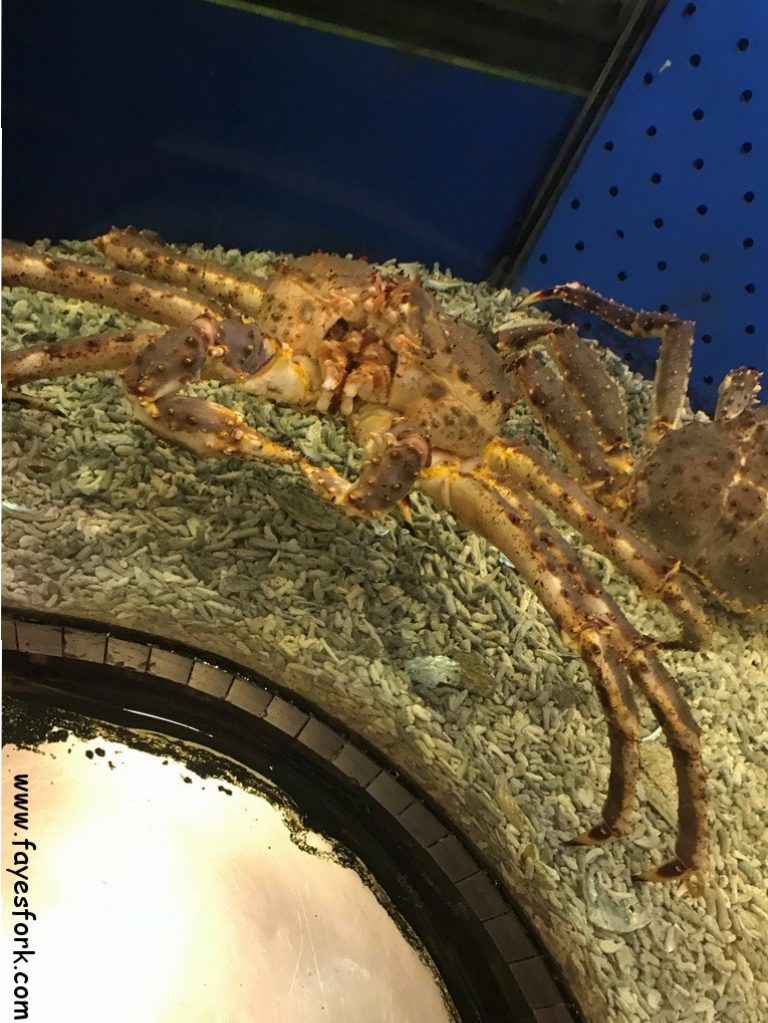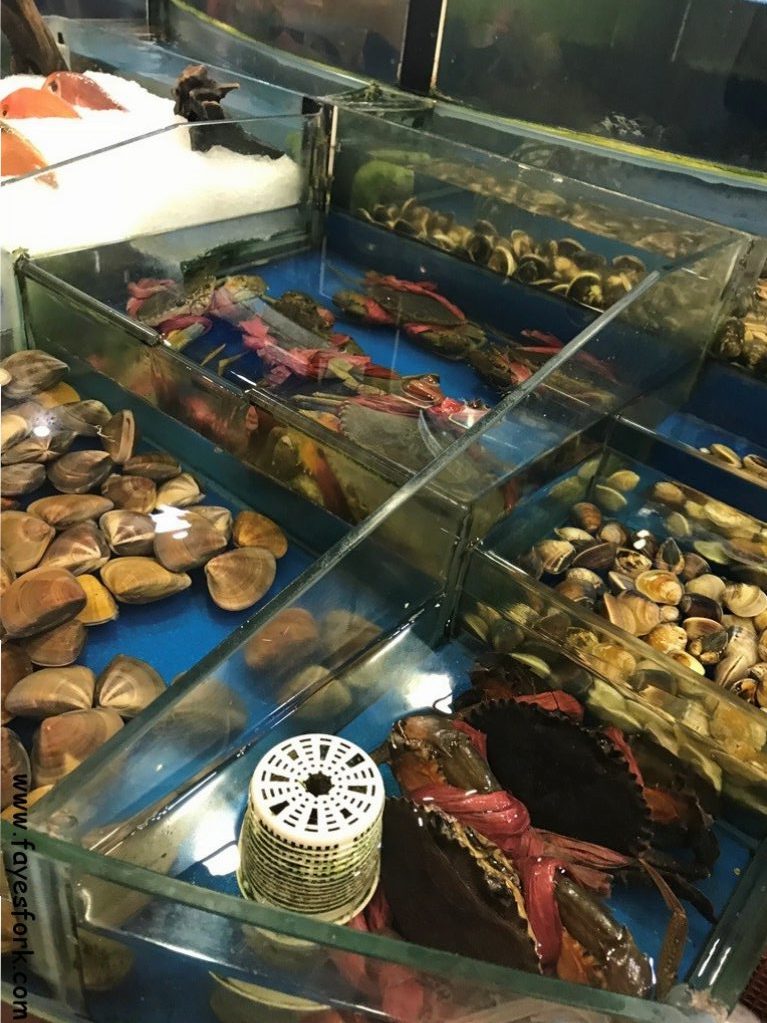 The restaurant wasn't too busy. My uncle was already waiting at our table for us. We had a nice table with decent views. All the tables by the windows were taken. My family said the tables by the windows cost extra. I would probably recommend coming to Ding Xian 101 during the day as the night views weren't as spectacular that evening.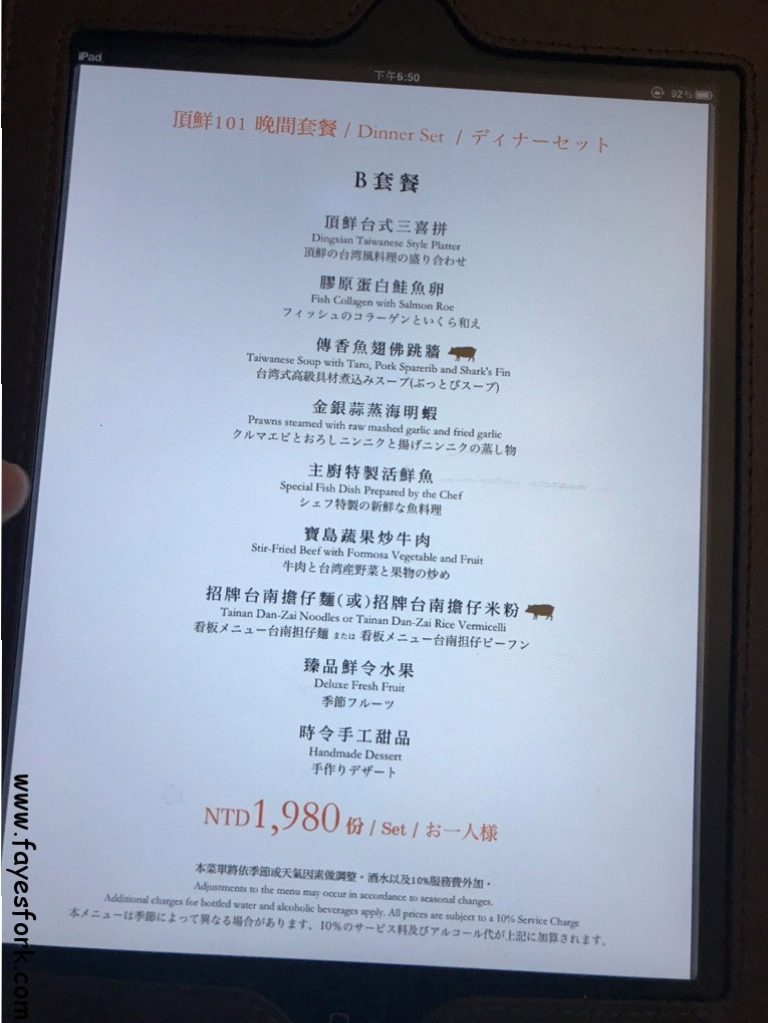 They give you an iPad menu to scroll through. Mom wanted to order the pre set course menu – there's an A and B. Both are priced at $1,980 NTD. I counted 9 courses for both A and B. The menu is basically the same for both with a few exceptions on, I think, two items.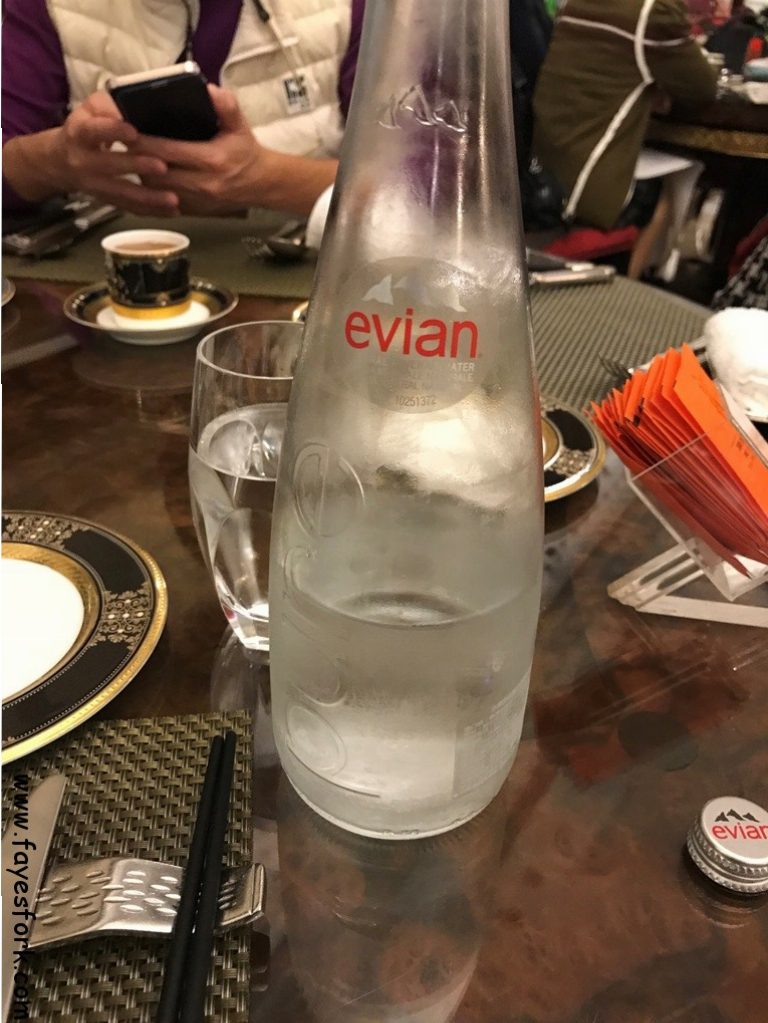 I guess they don't serve tap water here at Ding Xian 101. They gave us Evian which made me chuckle as I haven't had Evian in years. Uncle jokingly asked if the cap was screwed on when they brought it over (referencing that the water tastes like tap to him).
I won't be able to describe much else from here on out as I was jet lagged and fatigued. Hope the pictures will give you an idea of the set menus. We ordered 2 sets of A and B to try out.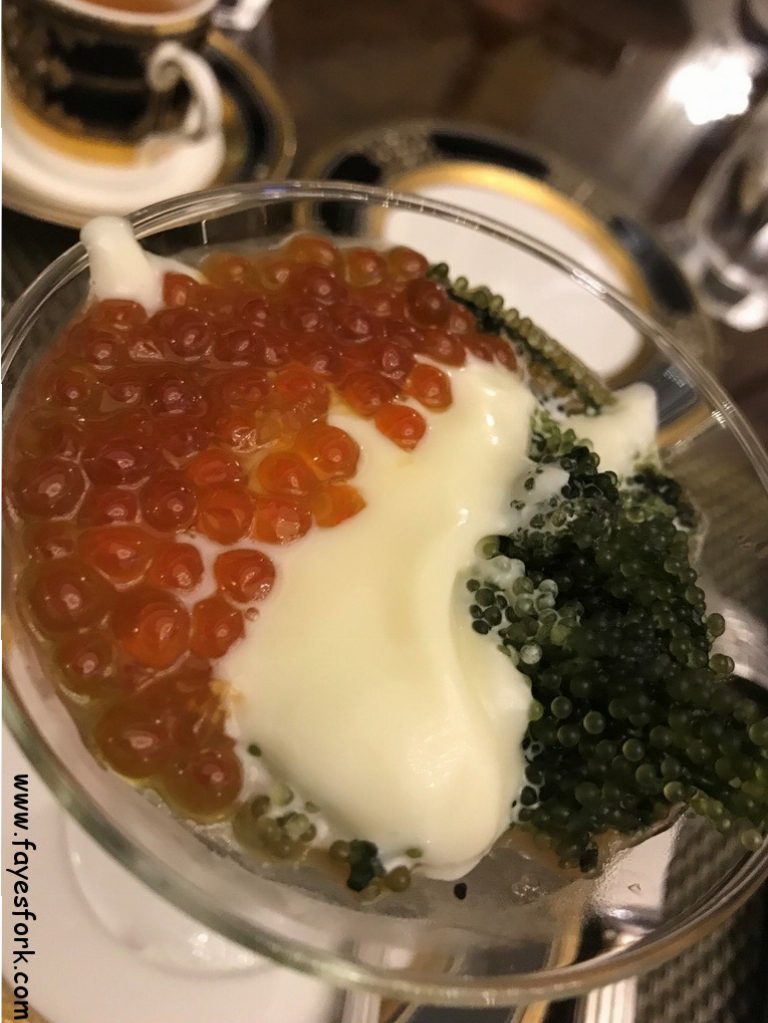 This was served in a chilled martini glass.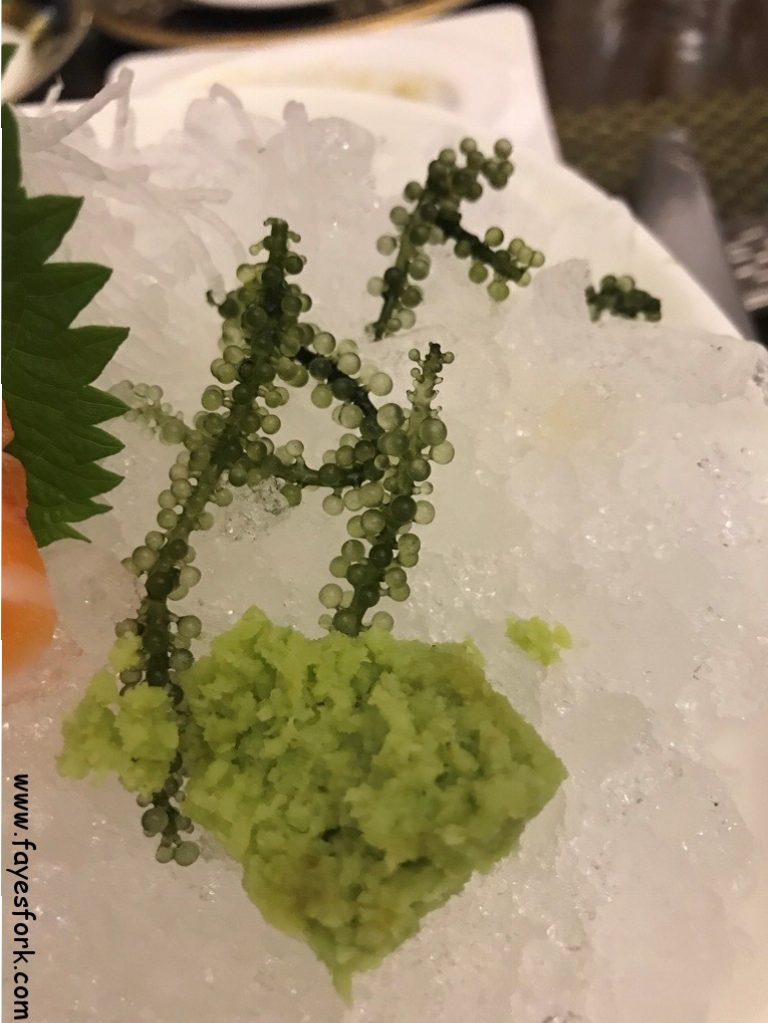 I was fascinated by the kelp grapes (that's what uncle said they were called). Look at how adorable the kelp grapes looked. They would burst in your mouth and had a wonderful light brininess to it.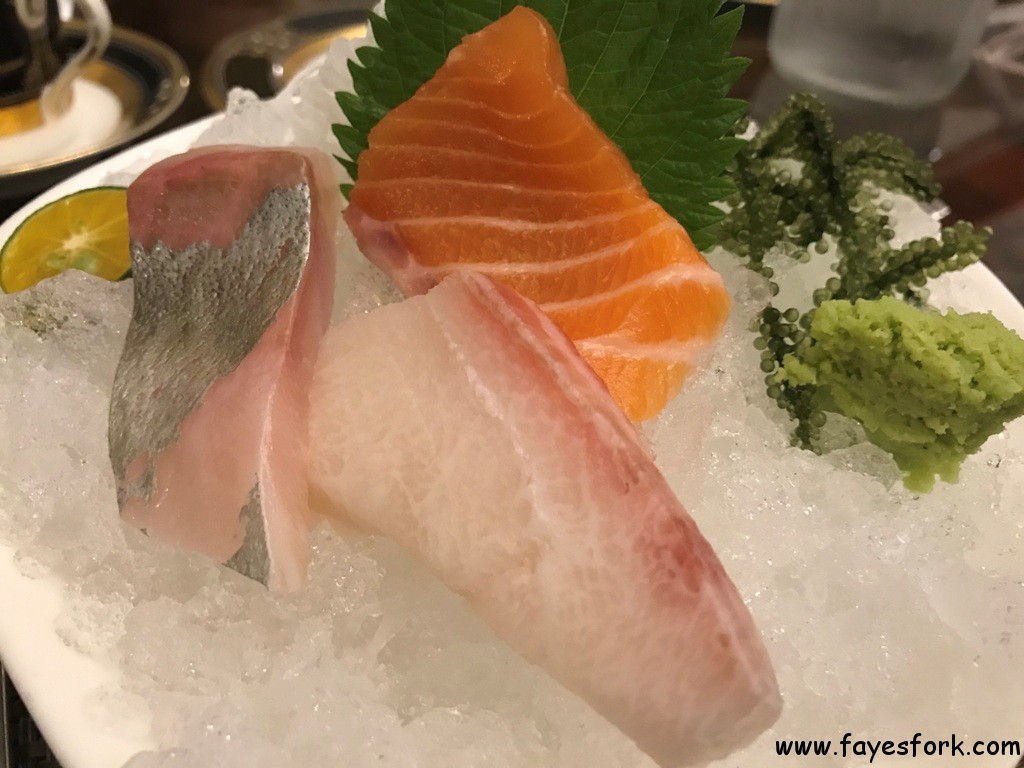 The three pieces of sashimi was alright. I didn't think any of the fish tasted out of this world. The hamachi almost tasted frozen.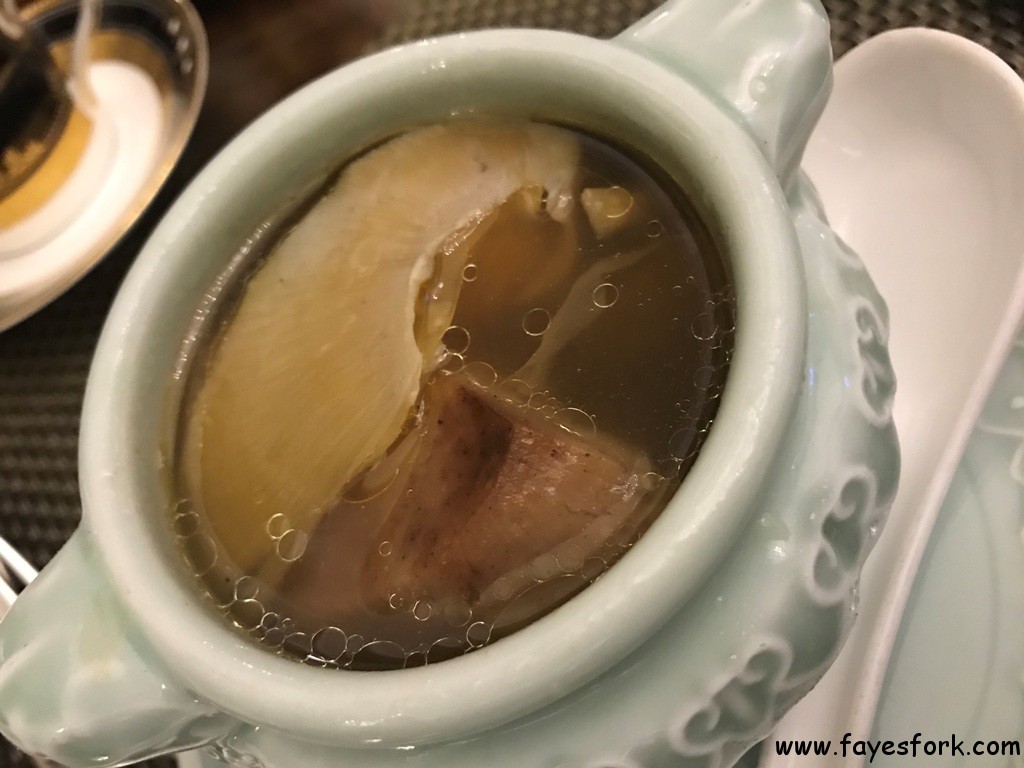 This was an enjoyable hot soup. The broth was light, clean, yet savory. I thought shark fin was outlawed but family said not in Asia?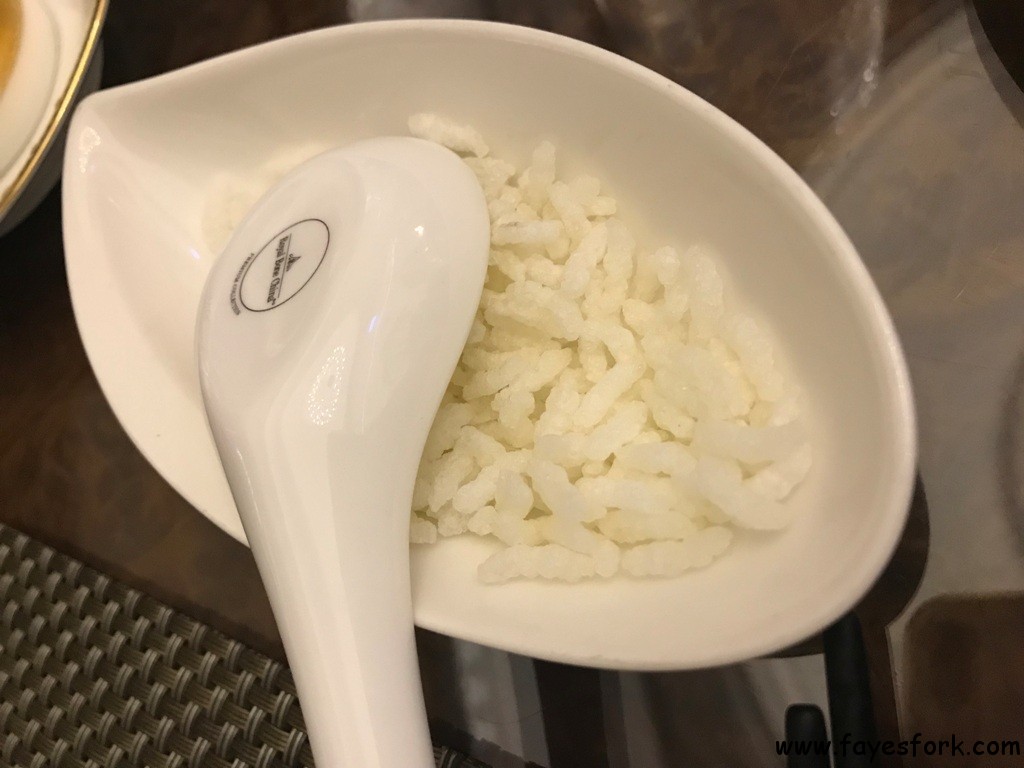 This was the crispy basmati rice for the seafood soup.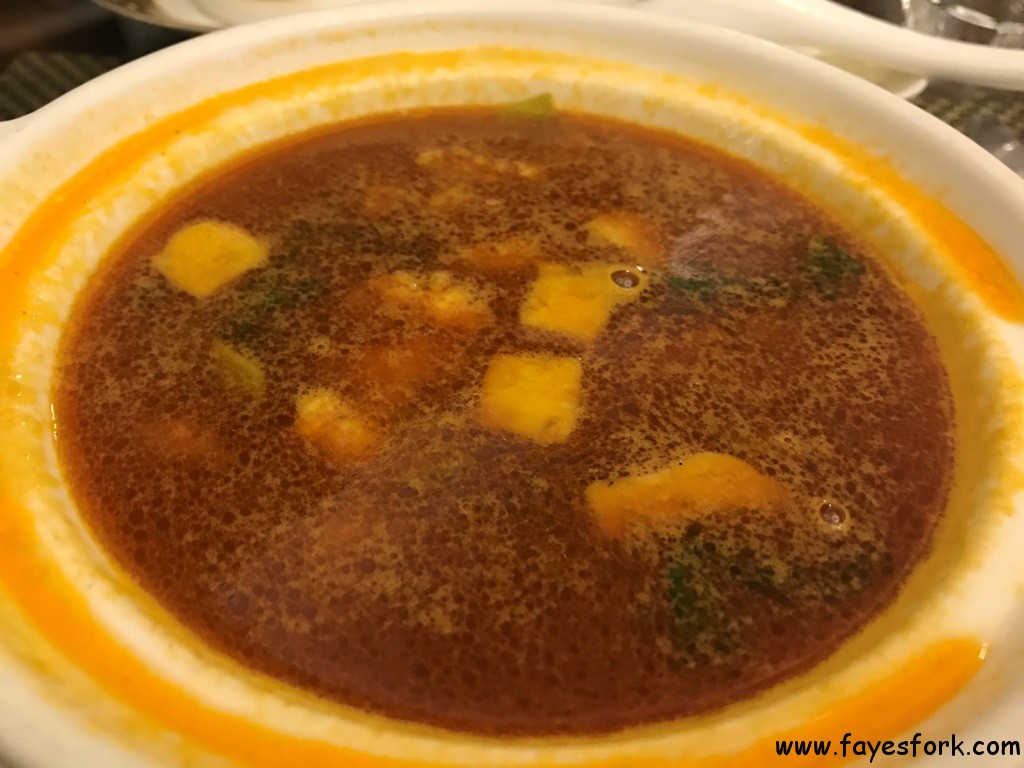 This soup was bland and tasted mostly of basmati rice.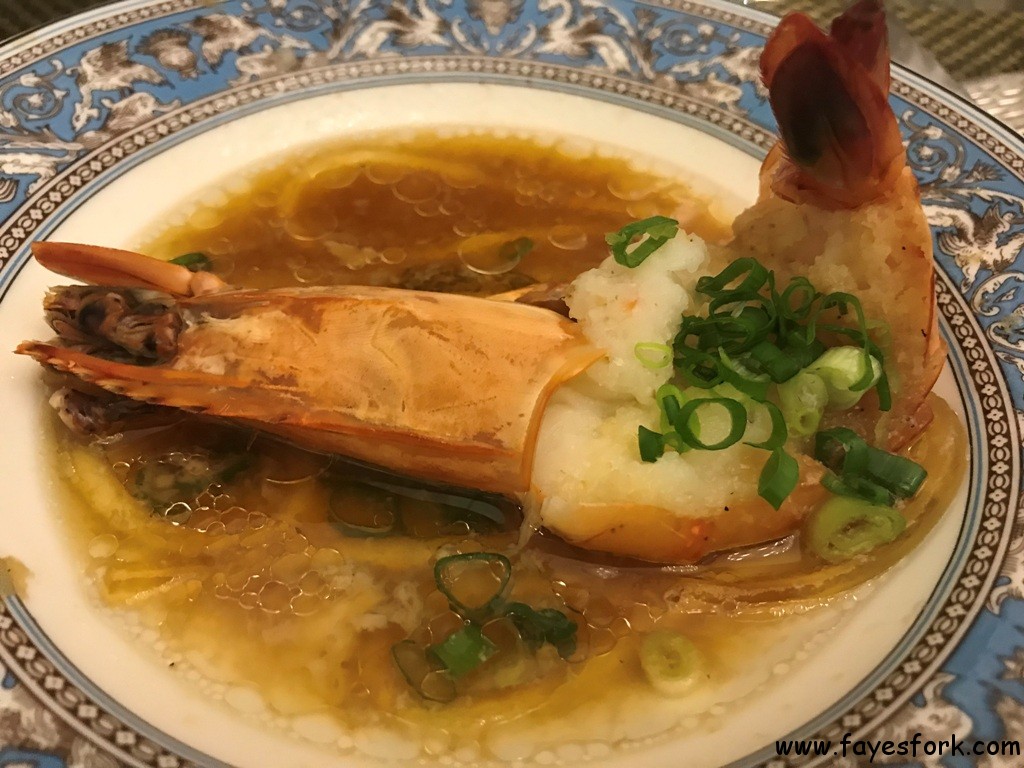 I liked this soy based steamed prawn. The soy broth was very good but the shrimp was steamed too long as it tasted tough.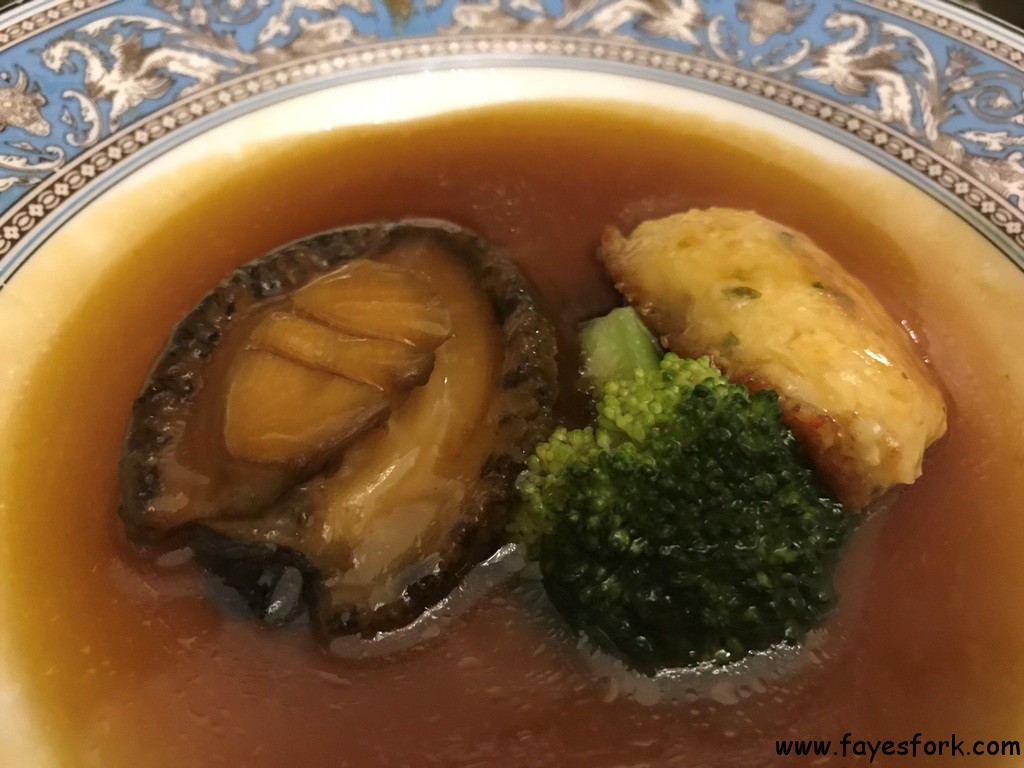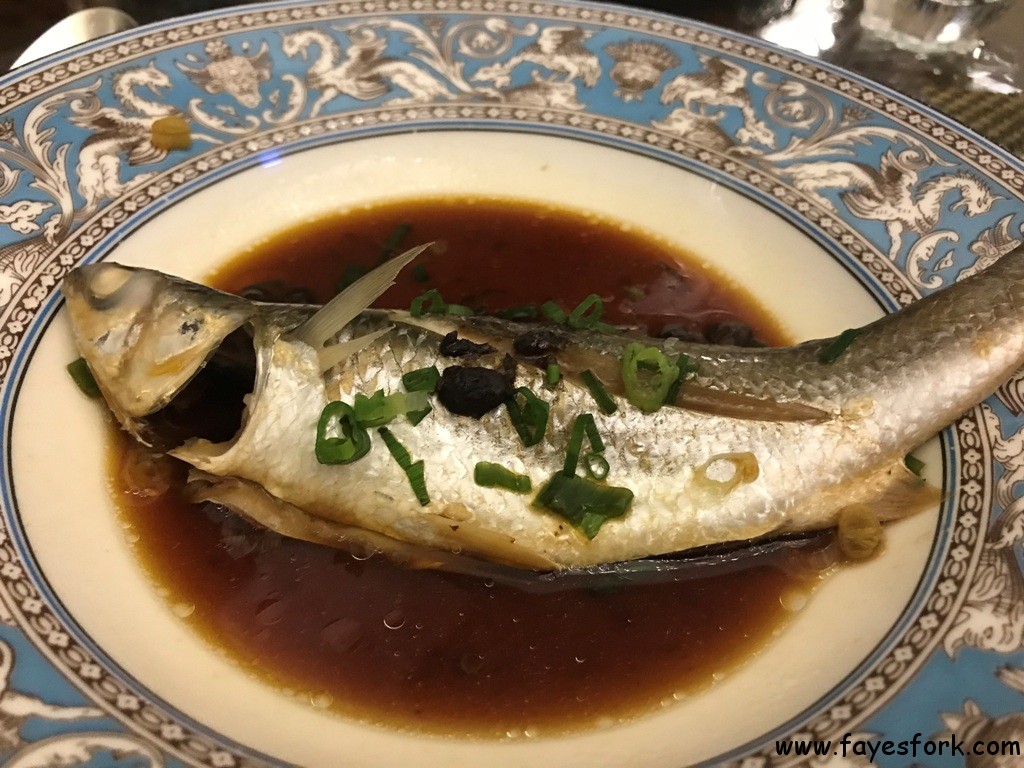 The grouper was cooked with sesame oil and soy. I didn't like the fish as it didn't taste incredibly fresh. Plus, there were way too many tiny bones inside this fish that made this dish difficult and time consuming to eat.
This was really bland.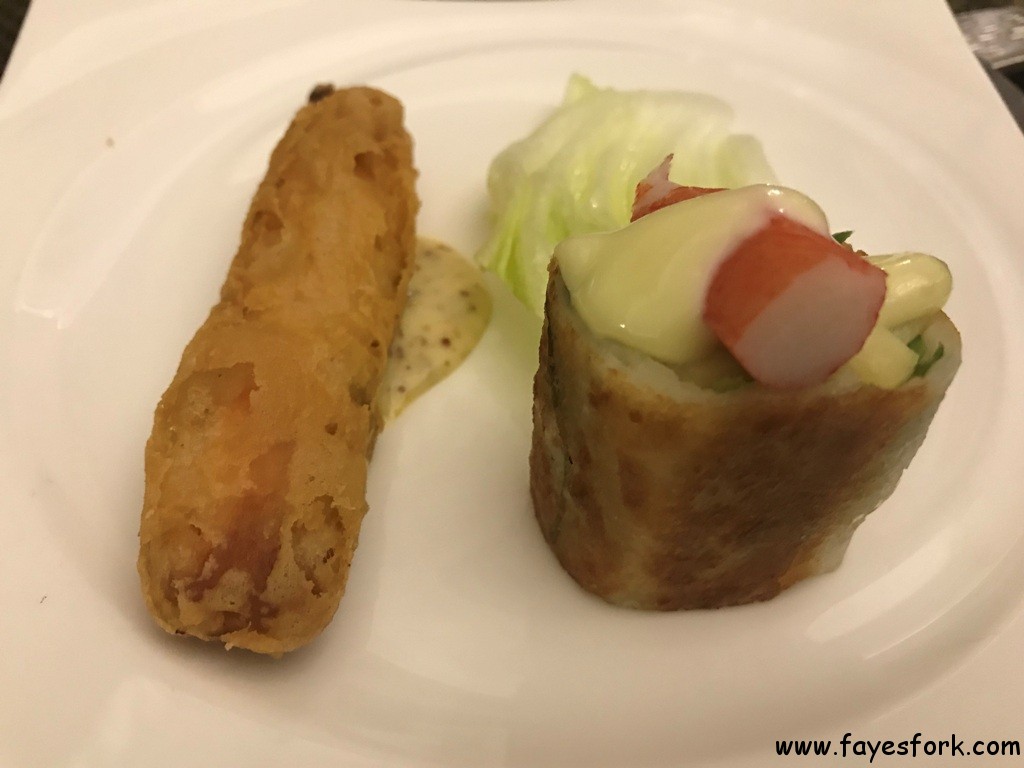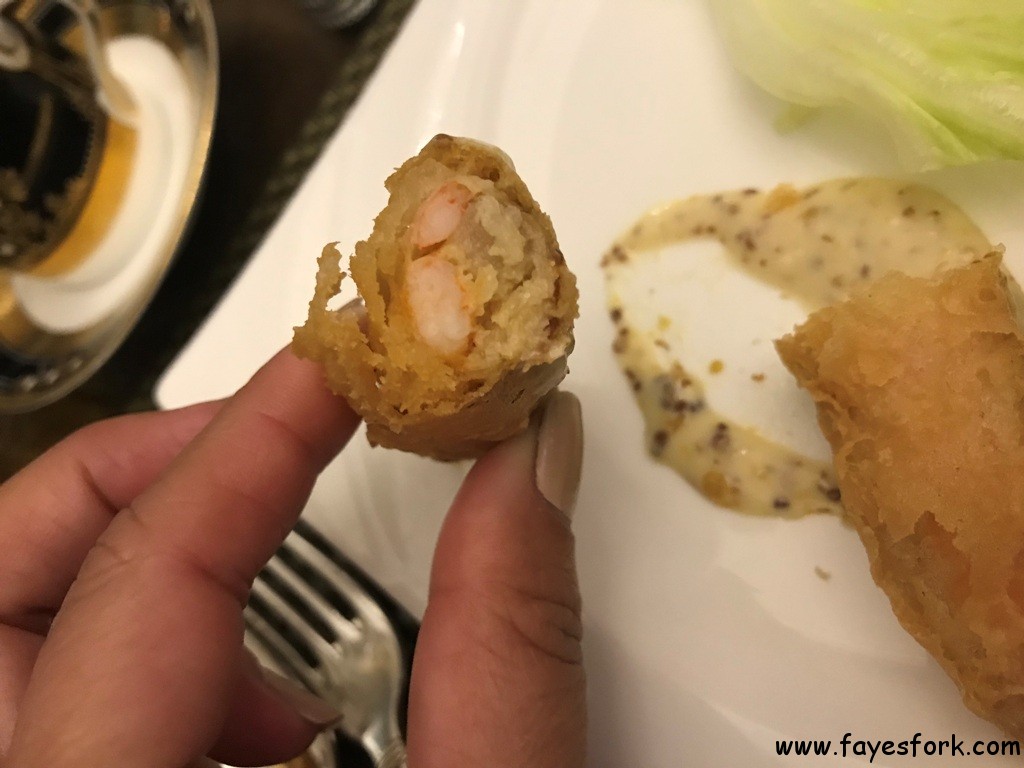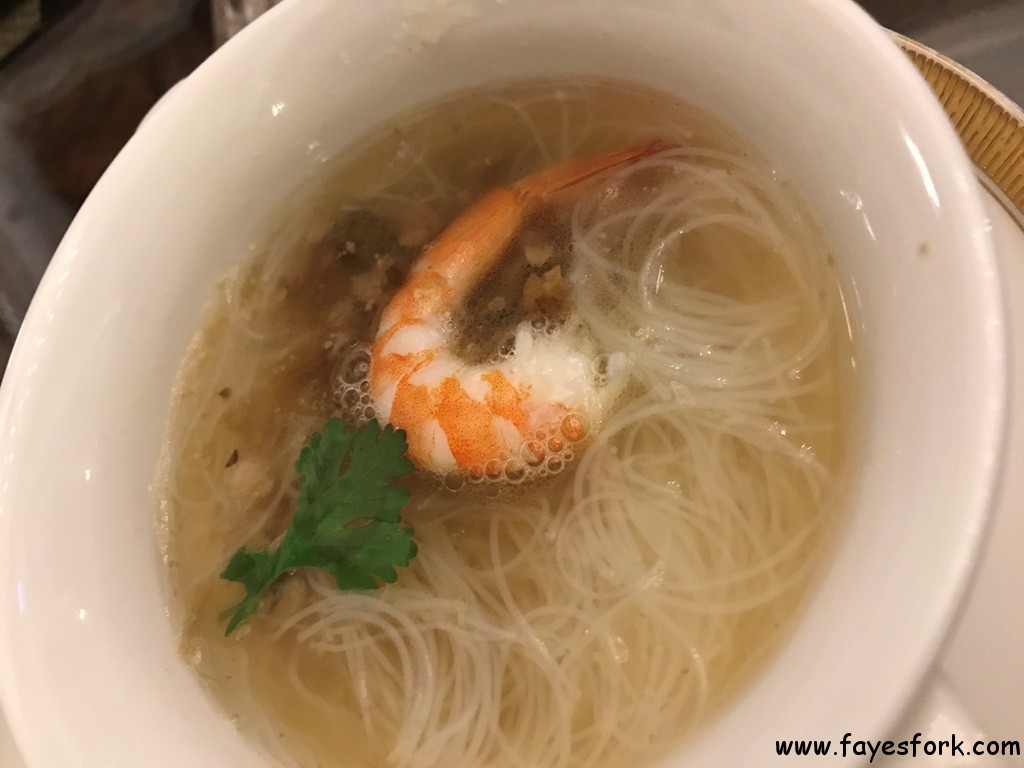 This was bland and unmemorable.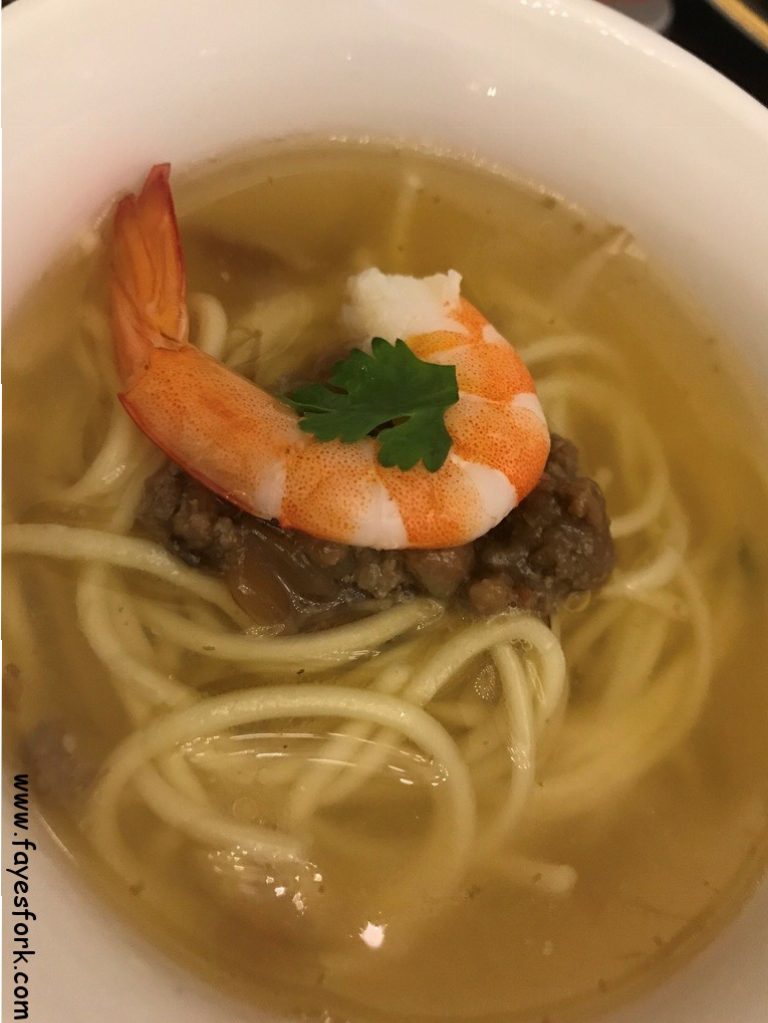 Same version as above but with thicker noodles. We didn't like this version either.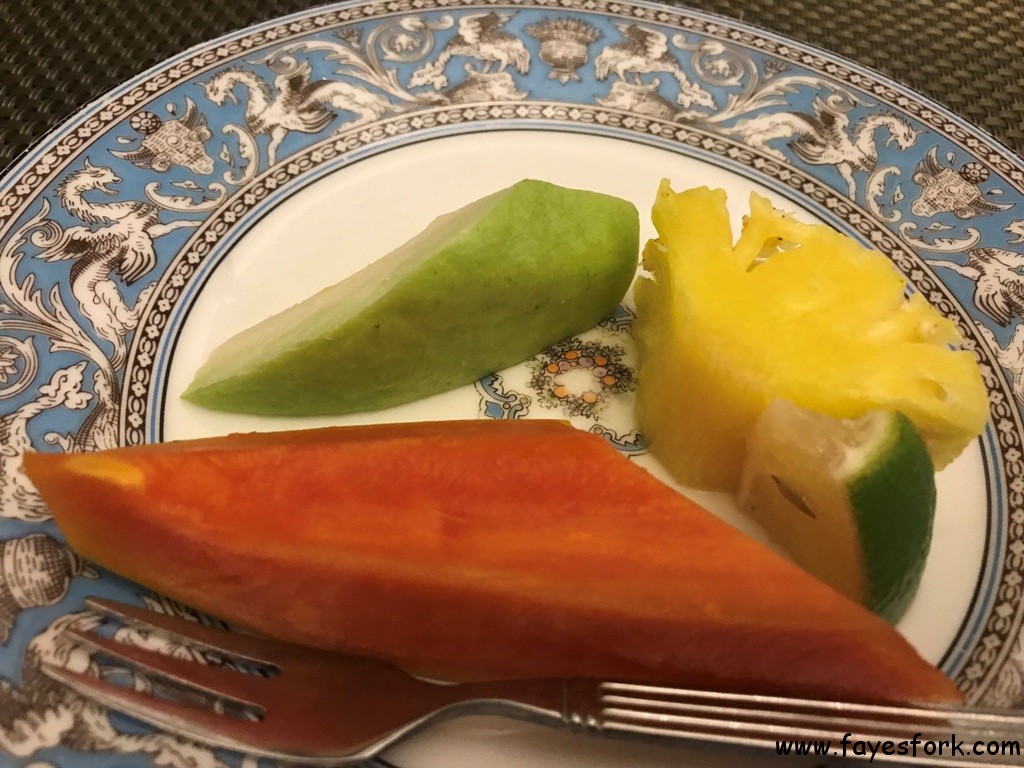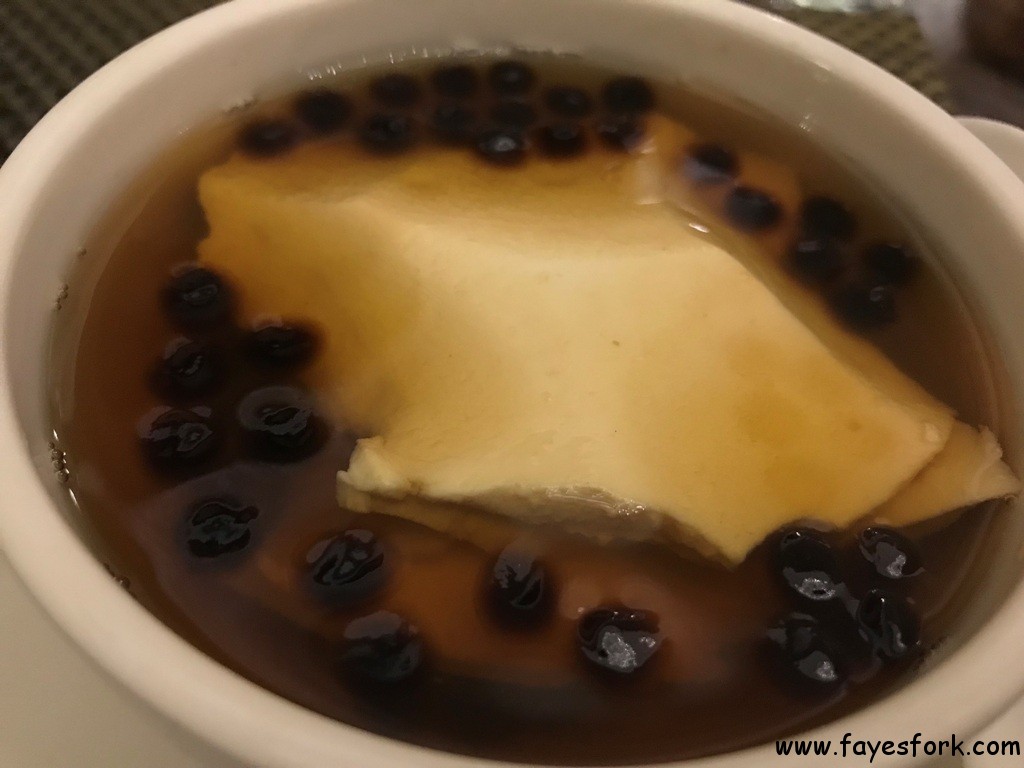 I think this was homemade sweet tofu with tapioca. No one liked the sweet tofu but my mom liked the tapioca balls.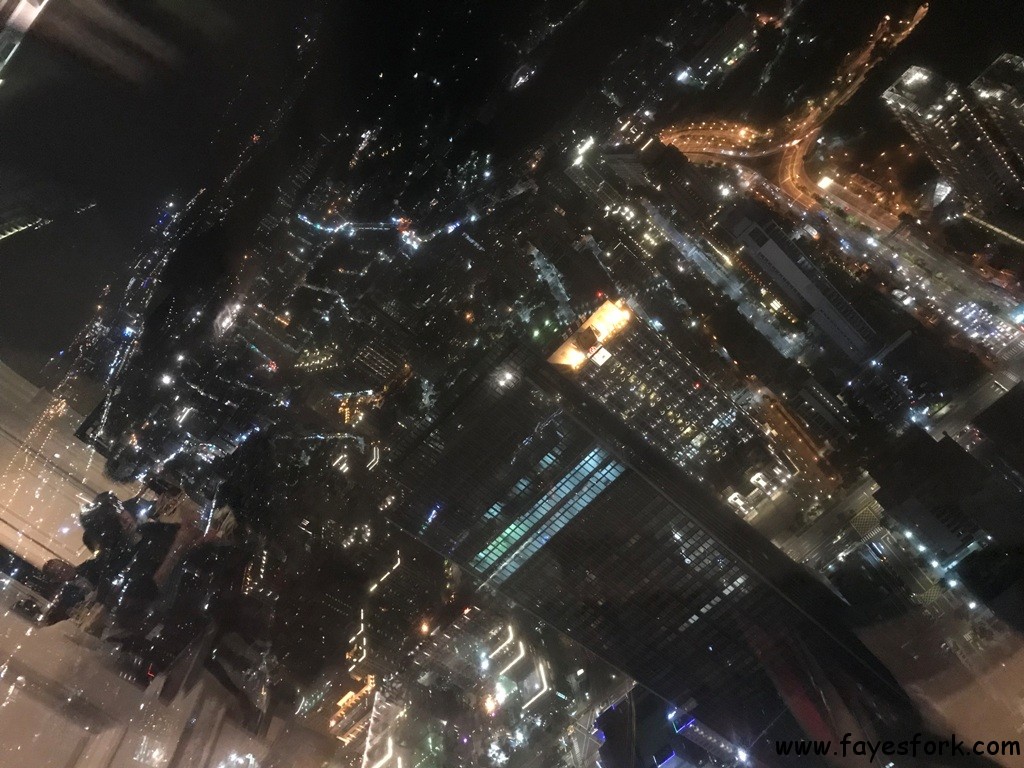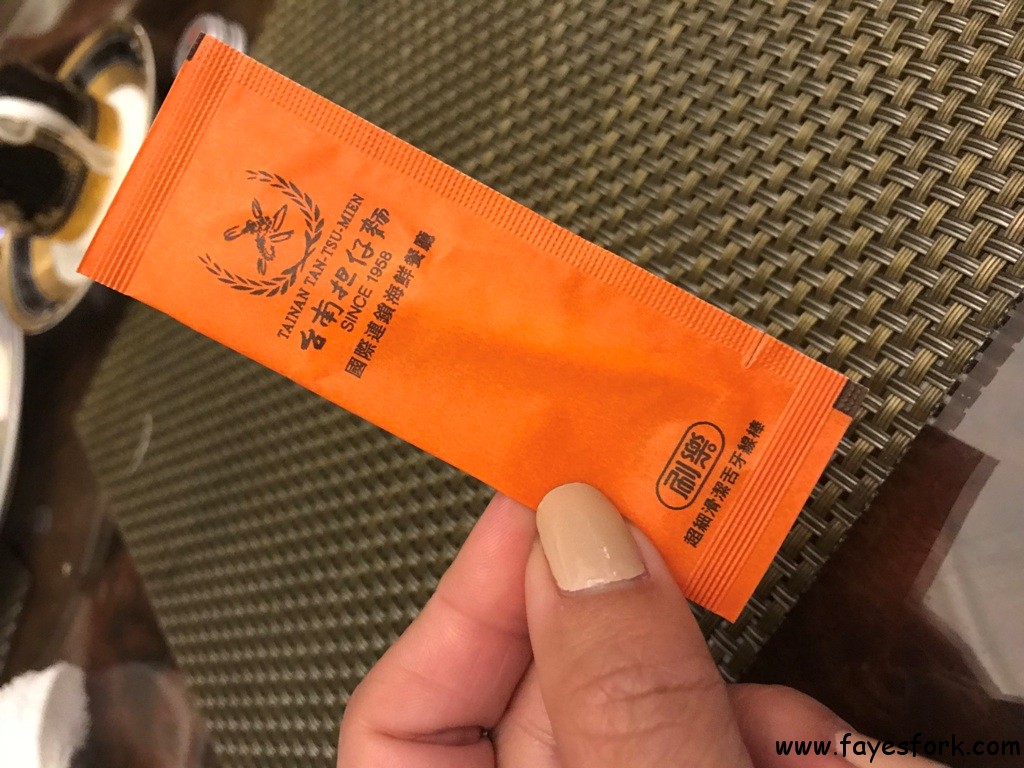 A stack of this was on each table.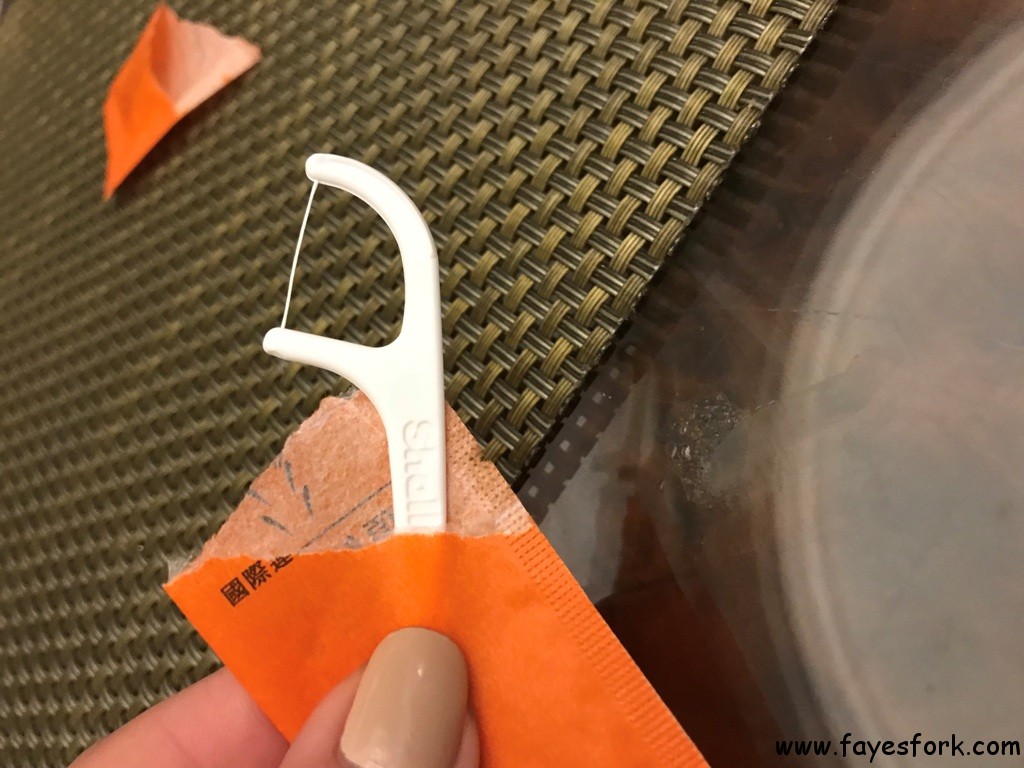 Fancy right.
The meal took over 2.5 hours which felt long (to everyone). Service was efficient but cold-friendly. The $1,980 NTD price converts to about $66/pp which didn't seem TOO bad for a 9 course meal. But family pointed out that the dishes weren't very good and portion size was small. My mom has taken clients to Ding Xian 101 before and said the meal was quite good. She wasn't sure why the dinner set that evening wasn't as impressive.
I was still humbled that my uncle took us here for a fancy meal. I wish I had more energy but I had just arrived less than 24 hours prior so I was exhausted. Regardless, it's hard to be beat any experience at the Taipei 101. I'm glad to have finally tried out Ding Xian 101 in Taipei.
DING XIAN 101
86/F, No. 7, Section 5, Xinyi Rd
Xinyi District, Taiwan