I consider Hualien my second home here in Taiwan. It's become a routine to visit Hualien whenever I come back. This trip was no exception. I didn't have many expectations other than to eat really good food while I was there. My mom and great uncle had a few surprises for me which I'll share in a later post. There was, however, no surprise about visiting Mr Goose in Hualien. I CRAVE Mr Goose almost immediately when I think about this Hualien restaurant.
I've blogged about Mr Goose several times on this blog. We visited their second location again as it's more spacious and 'modern'.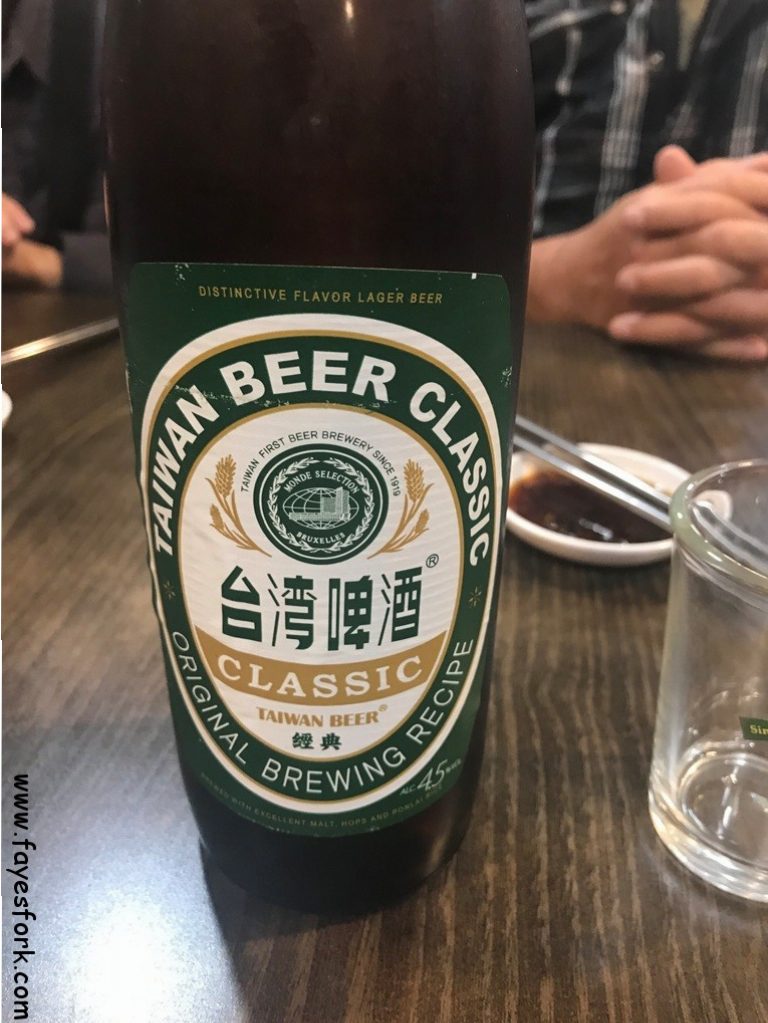 There's something so grown upnabout sharing beer with your elders.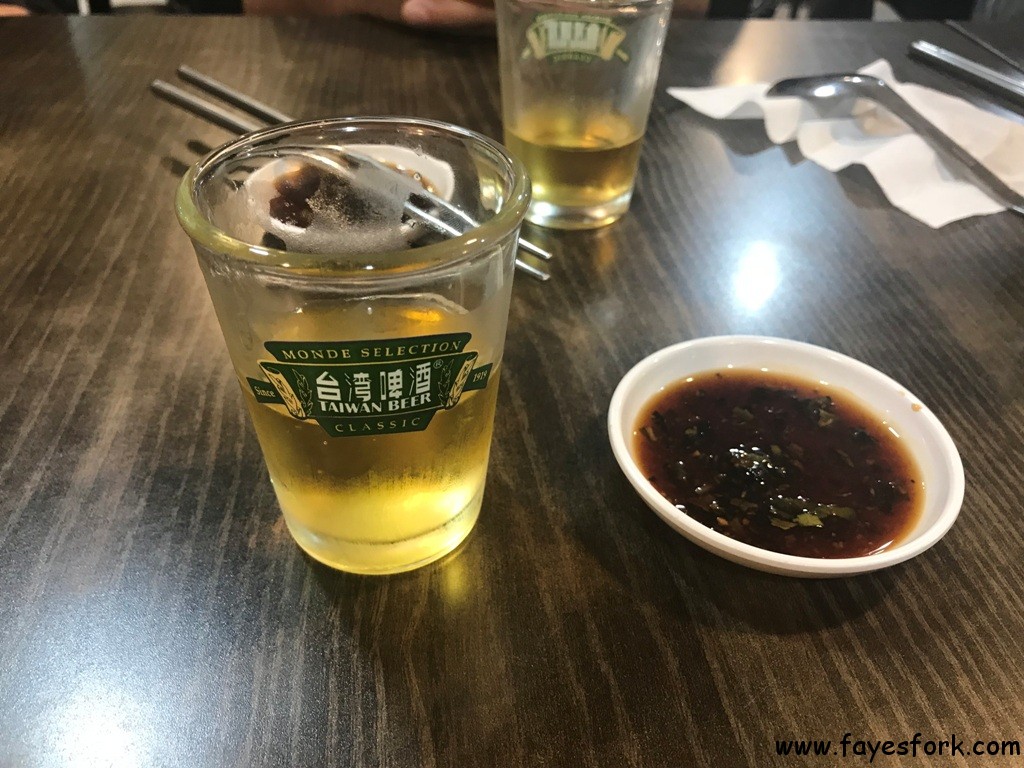 They have a beer case and you serve yourself. You also pick up sauces.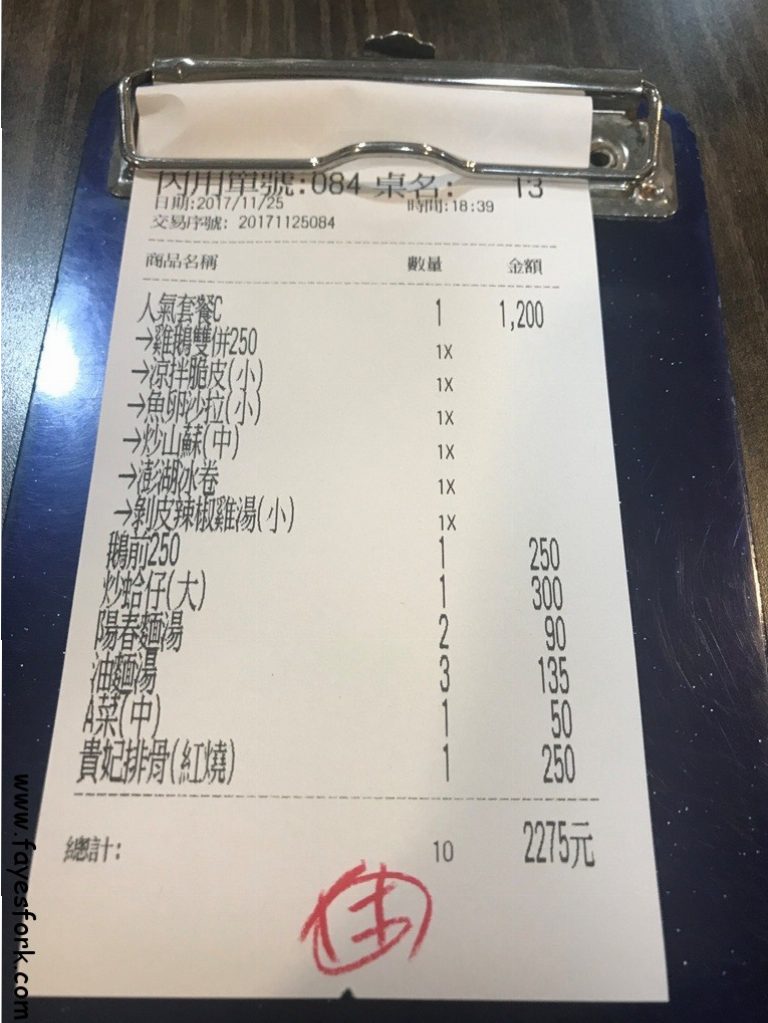 You order from a check list and give it to the waitress. An itemized receipt comes to your table.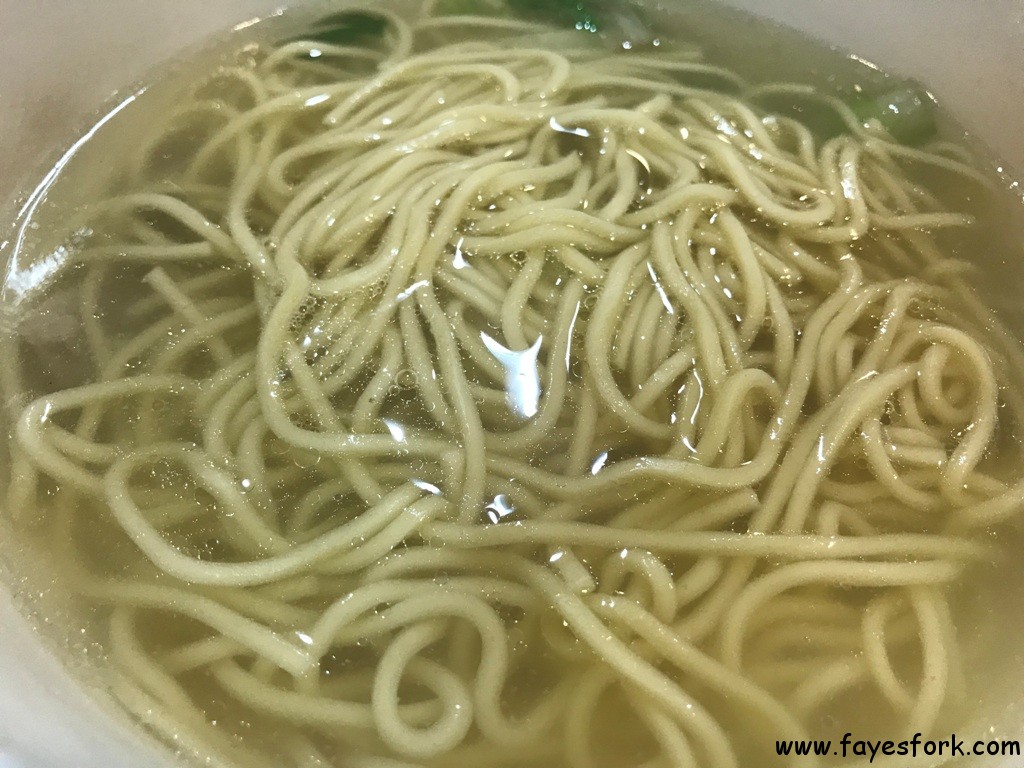 We ordered two of these. Family loves this noodle dish in the goose broth.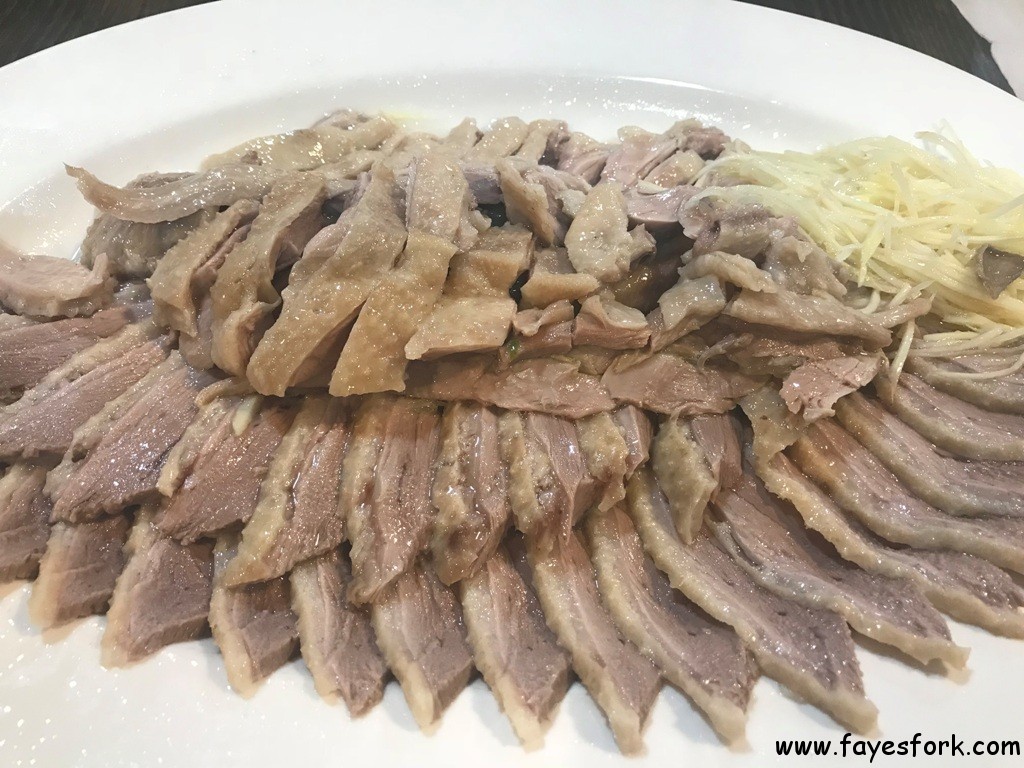 The holy grail of goose in my opinion. Look at the presentation – it makes my eyes hungry. The breast meat is expertly sliced and fanned out. The meat is tender, juicy, flavorful, sinful. The skin has just the right amount of fat.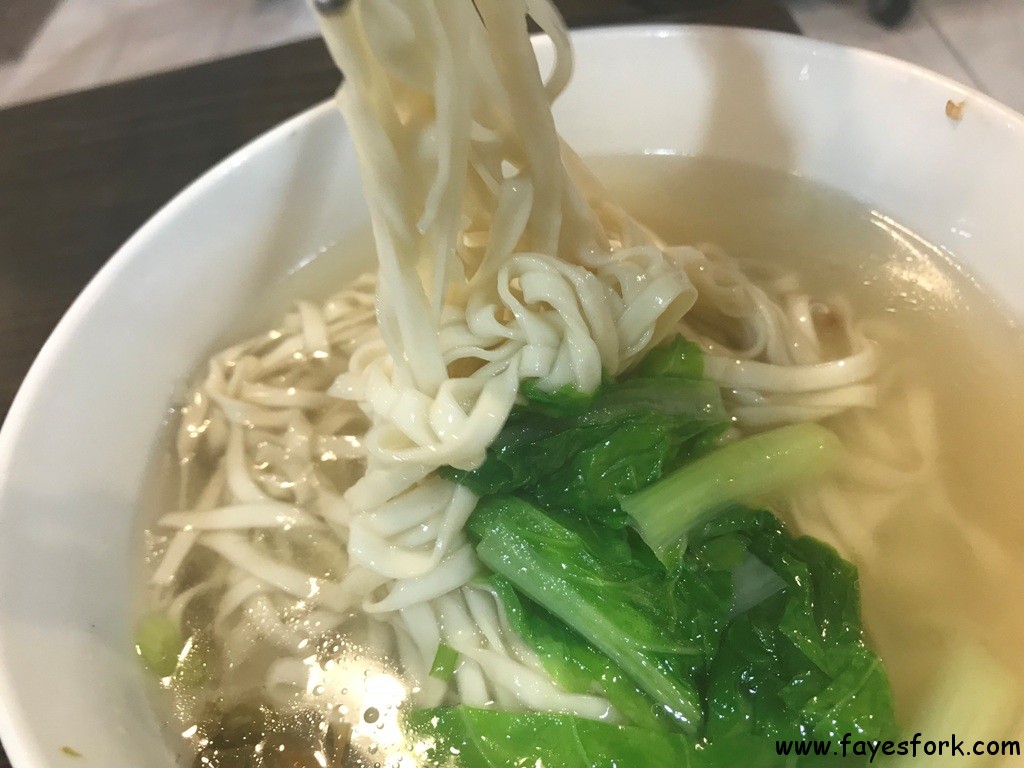 I think 3 of these were ordered. It's the same broth as the previous noodle soup dish but they used different noodles. This one also has vegetables and a few slices of pork,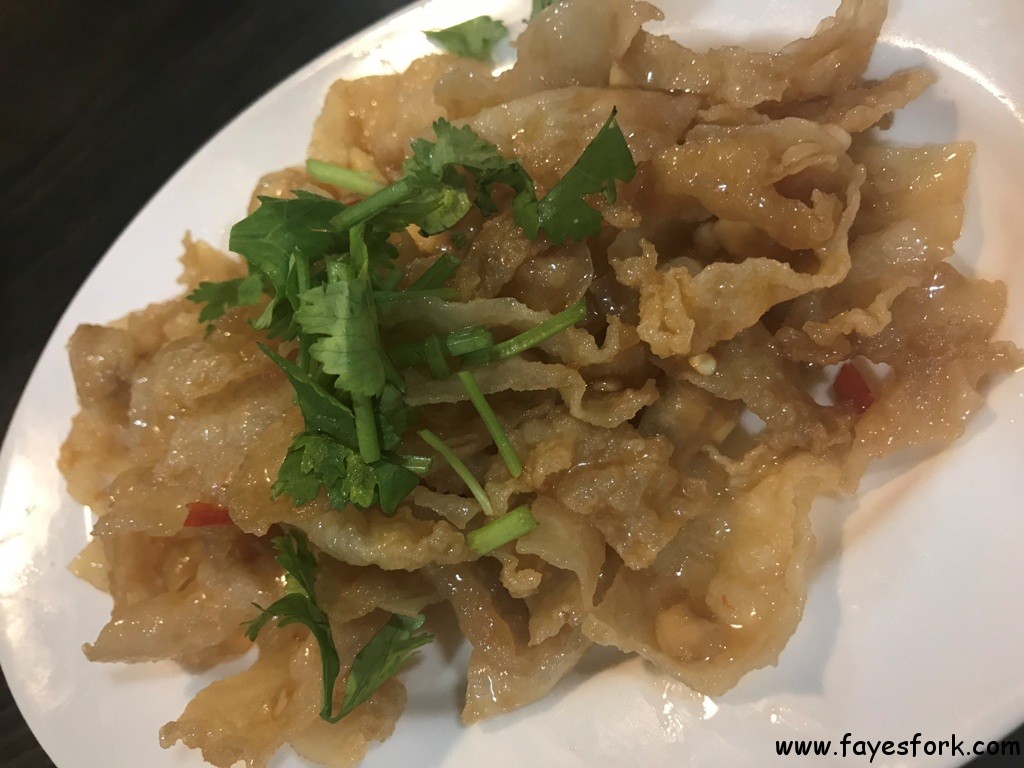 We thought this was jelly fish at first but it's actually pig skin. I liked this dish quite a bit. The slightly sweet & sour vinegar marinade worked well with the crunchy skin.
I didn't try this as fried fish roe topped with kewpie mayo didn't appeal to me that evening.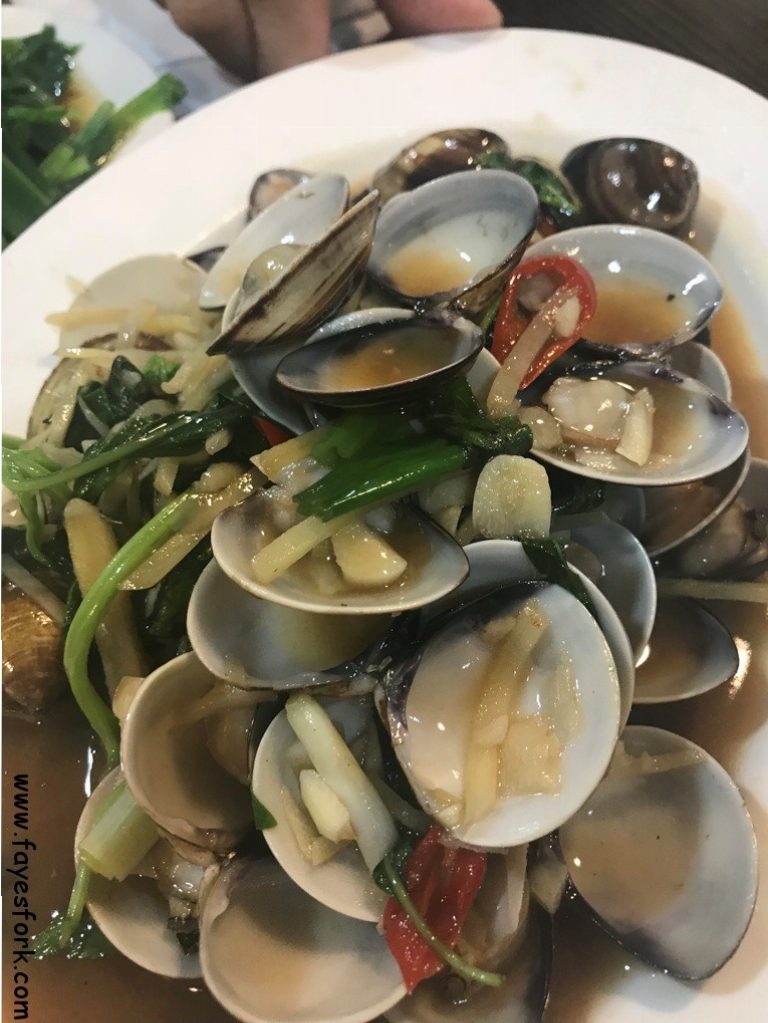 I didn't like this clam dish. The clams were tiny and hard to find.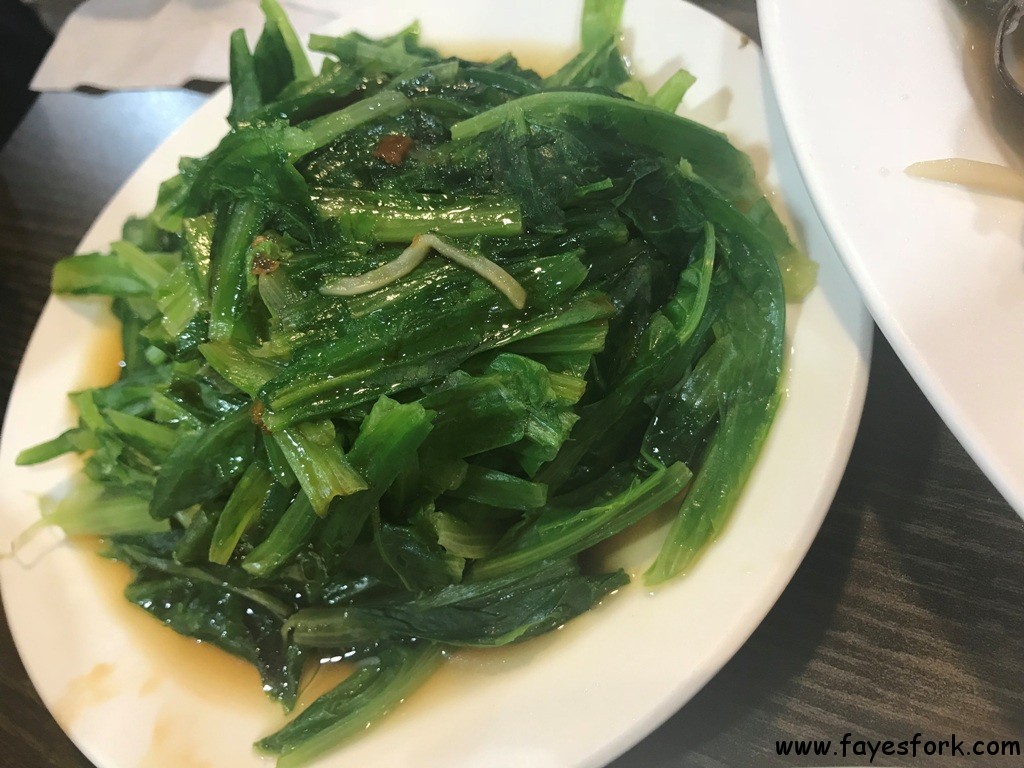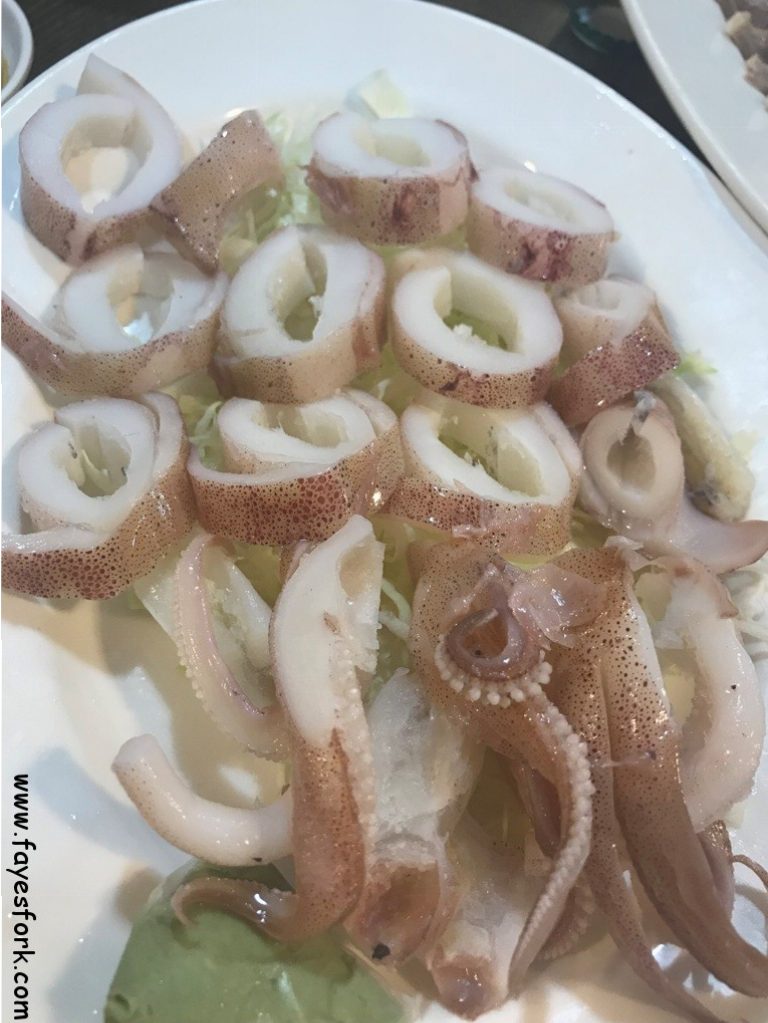 I think the squid was quickly boiled. It was served with a side of wasabi.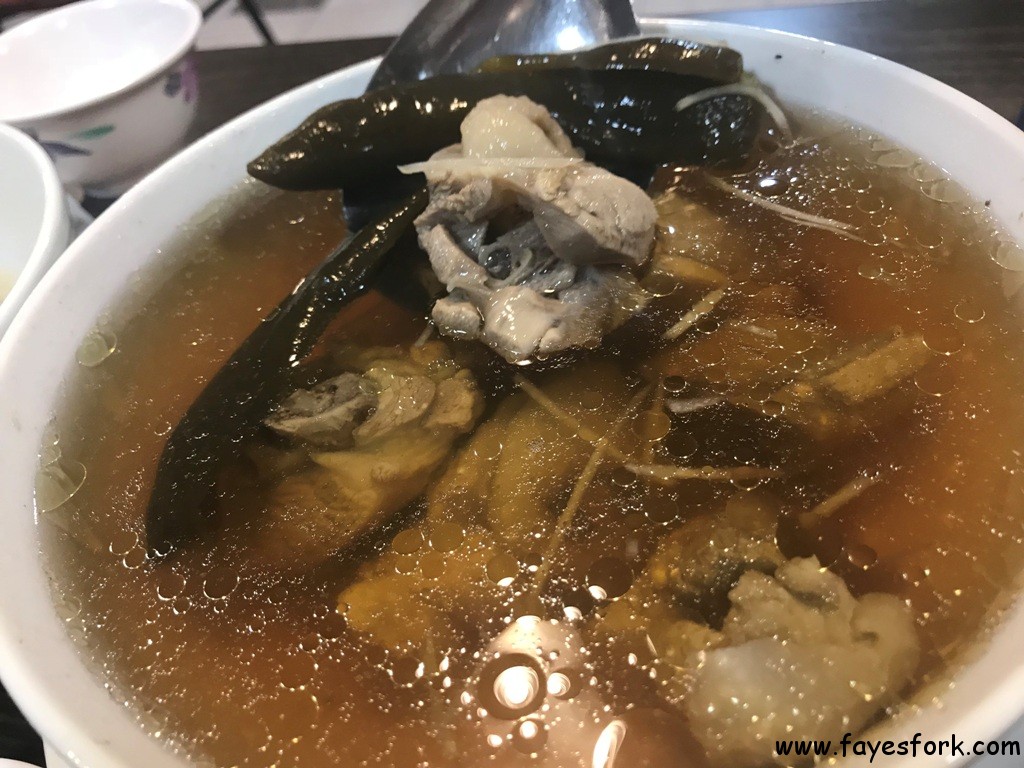 This was an amazing chicken soup. The broth, my gosh – the BROTH, was unreal. There was a cleanness to this broth that I can't explain. There weren't any added fluff (such as vegetables, etc). There was just a pure chicken essence to this broth that I couldn't get enough of.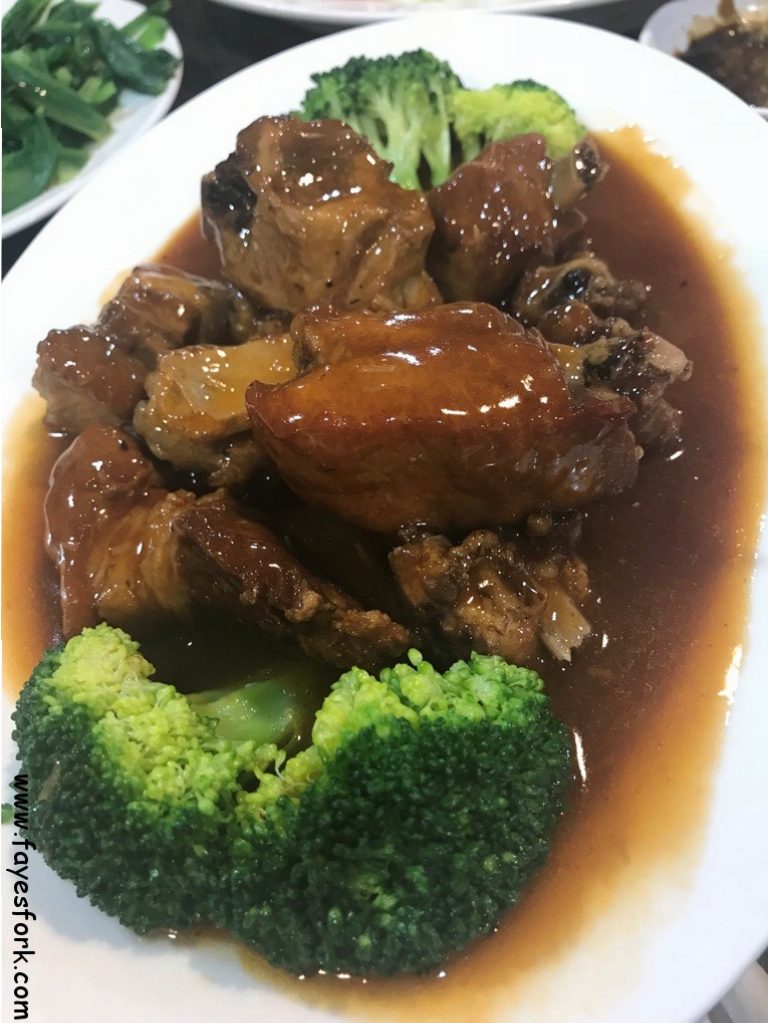 This was a total Faye-mistake order. It LOOKED great on the menu but it tasted terrible. The spare ribs were mushy and not appetizing. The sauce was lackluster and runny.
Service is simple. They pretty much shuttle your dishes over to you and that's about it. I enjoyed the goose and the chicken soup this meal. I'd recommend trying Mr Goose if you're in Hualien.
MR. GOOSE – 2ND LOCATION
No. 224, Linsen Rd, Hualien City
Hualien County, Taiwan 970
Phone:+886 3 833 1906