Has it been a week since I've been back in the States. Yes. It has. Everyone I knew in Taiwan had gotten sick and I had managed to avoid it at all costs (thanks to Costco vitamins I think). But, I had a feeling, an intuition, that the 12 hour flight back to LA was going to do me in. And it did. I felt ill within four hours into the flight and haven't been well since. Jetlag + cold/flu + medications = a sick camper. On a happier note though are my memories of my trip to Hualien. Particularly Taroko Gorgo National Park. We pronounce Taroko as Tah-roo-gah.
Taroko Gorge National Park has held a special place in my heart for many years. It's located in Hualien and attracts visitors from all over the world. I guess it's kinda like the Yosemite of Taiwan.
This post will be mostly photos –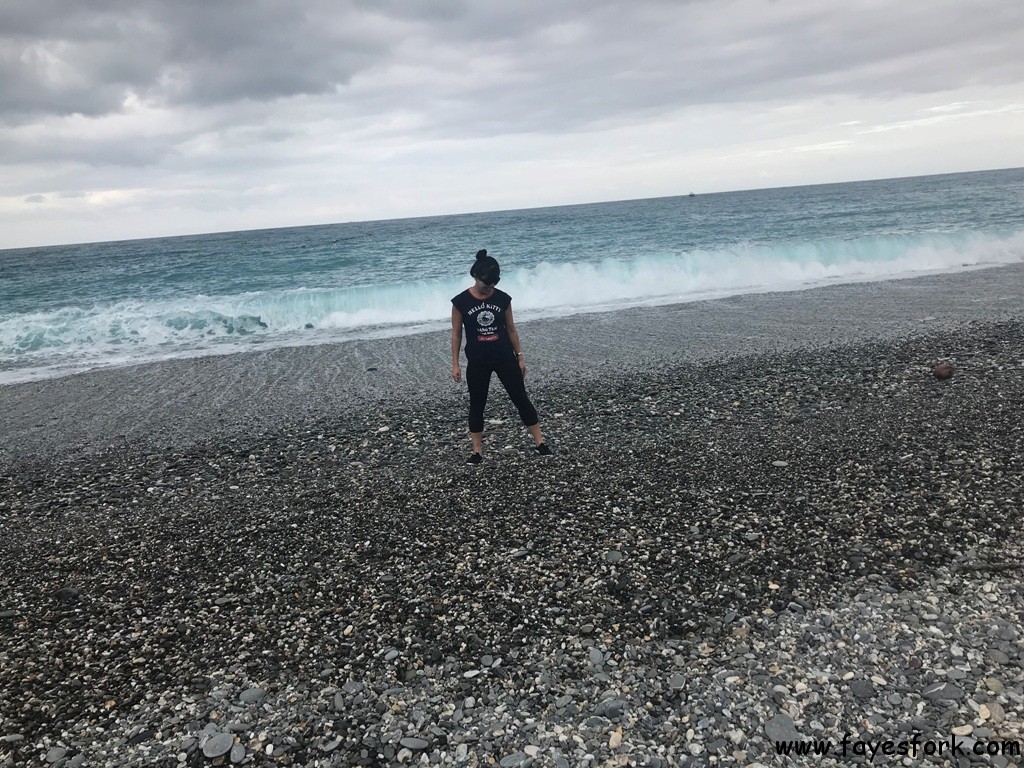 My family always takes me to this beach when I visit as you can see fishermen bringing in their catch. The water is extremely fierce and treacherous. You can't exactly waddle in as you'll pretty much sink into the deep end and die right away (that's an EXACT quote from my grandma as she panicked when the above photo was taken).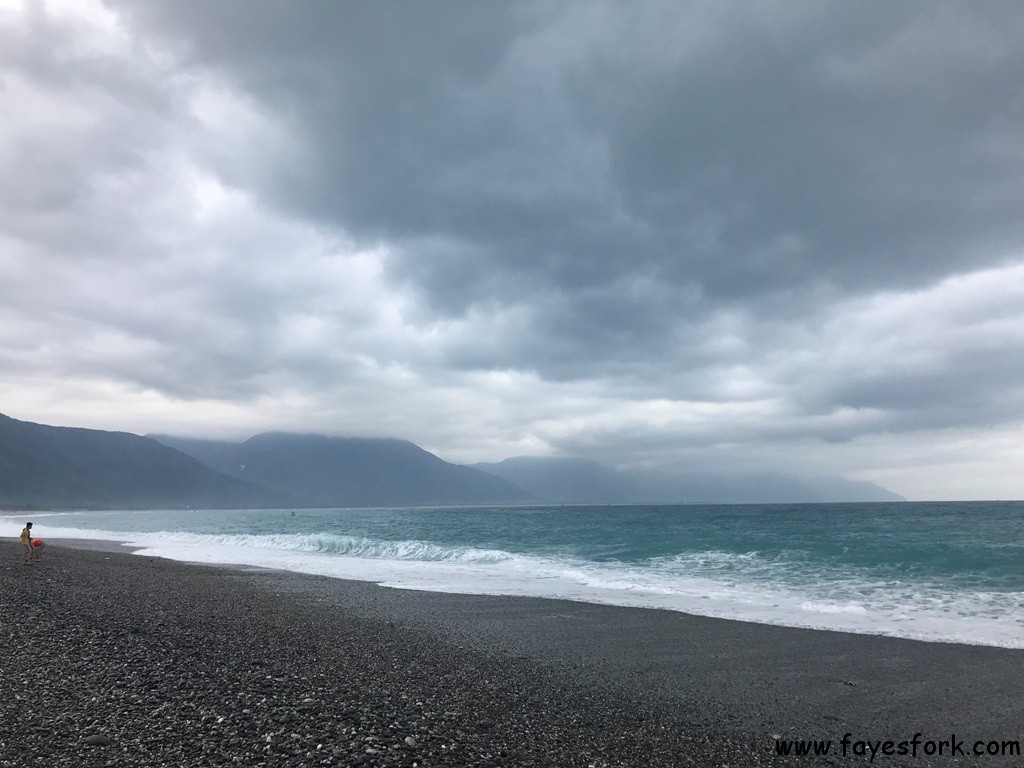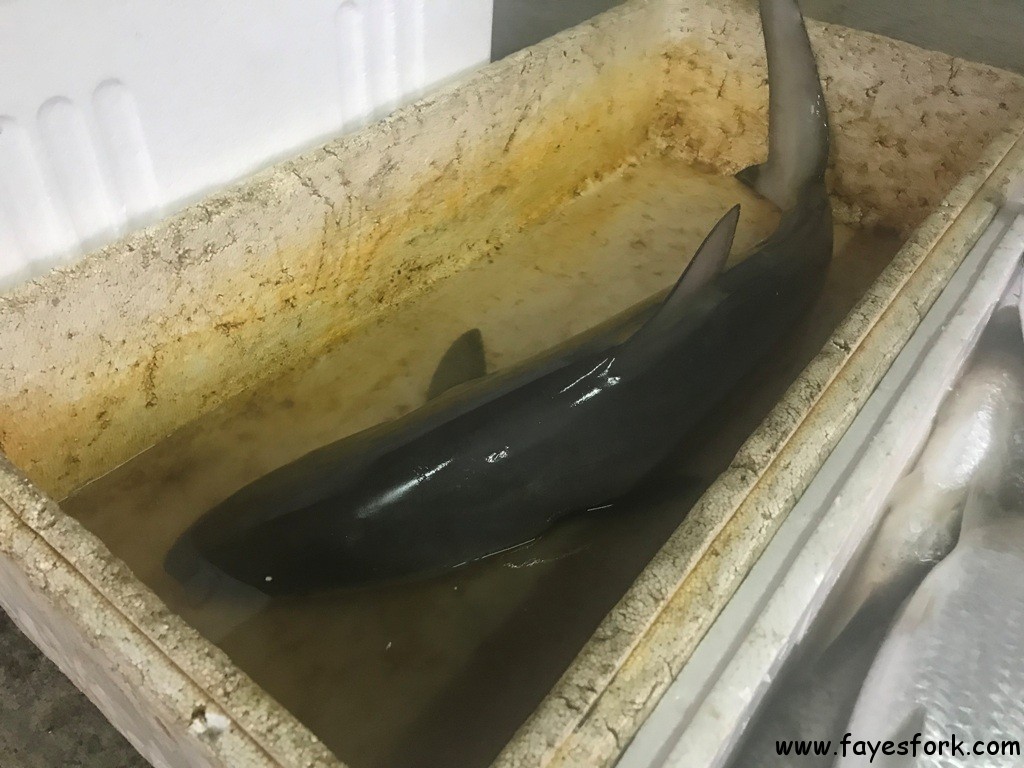 There's a small fish shop that sells some catch of the day. I was nervous taking this pic as I didn't know if this shark was dead or not.
The drive to Taroko is about 45min to an hour (depending on traffic). It's VERY touristy so there are tons of tour buses and cars. The two way roads get scary.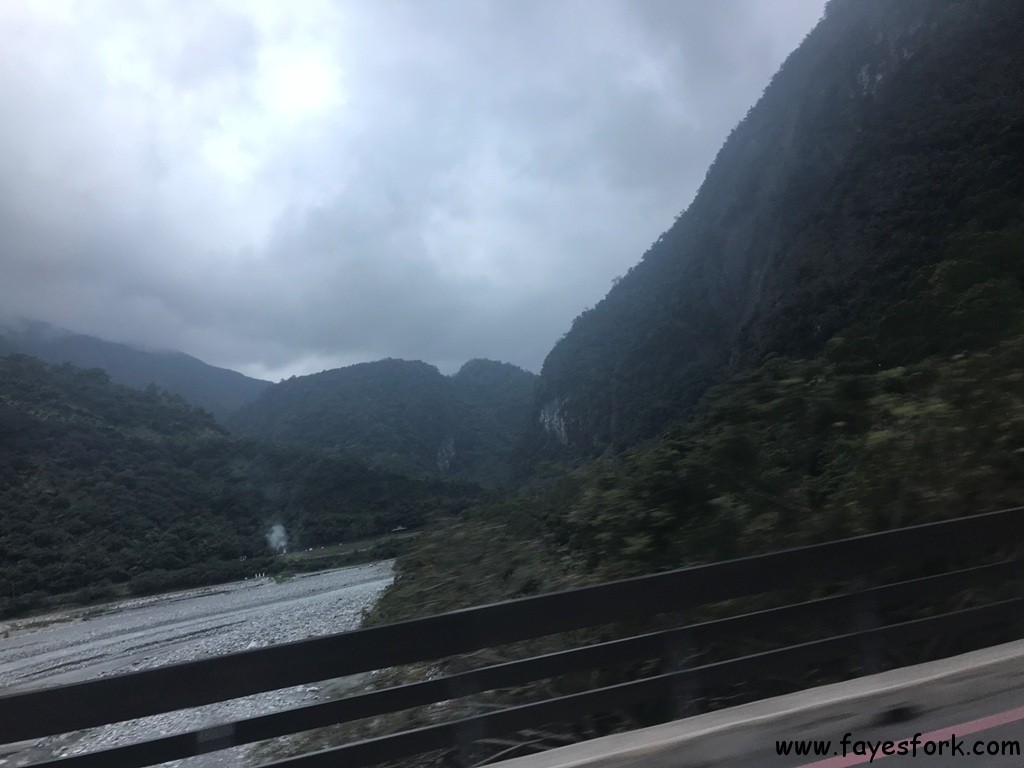 The dreary weather made the mountains more picturesque.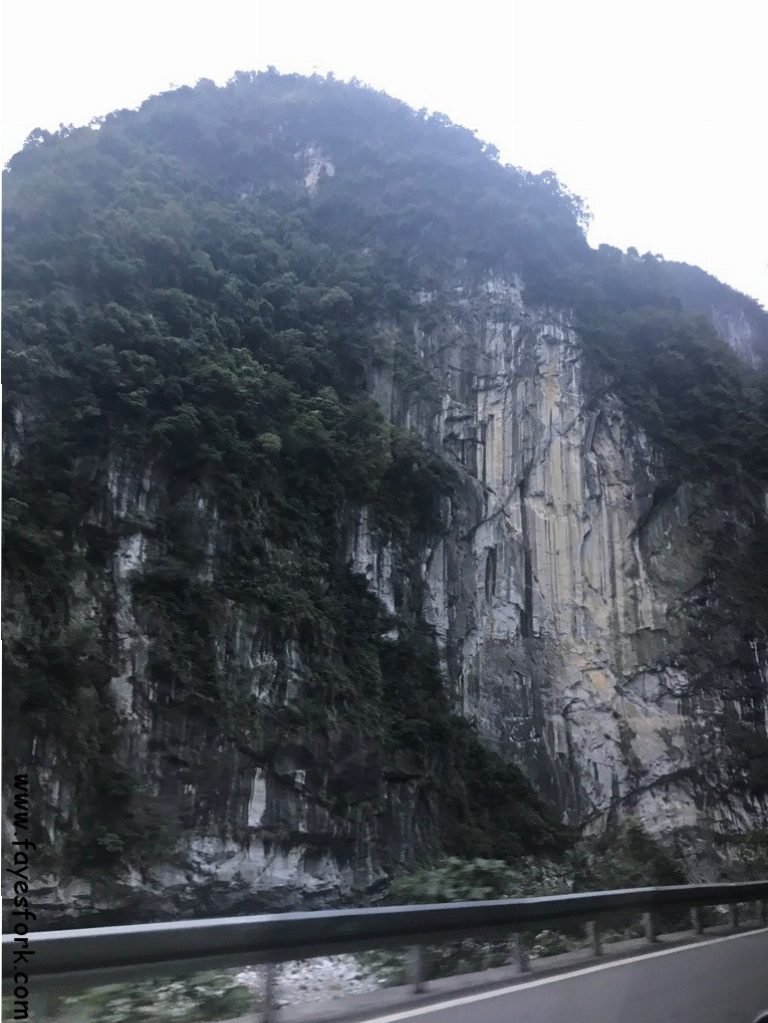 It's non stop views of beautiful scenery.
BUT, the roads are an issue for car sick people like me and my aunt in the car. Or nervous passengers like myself.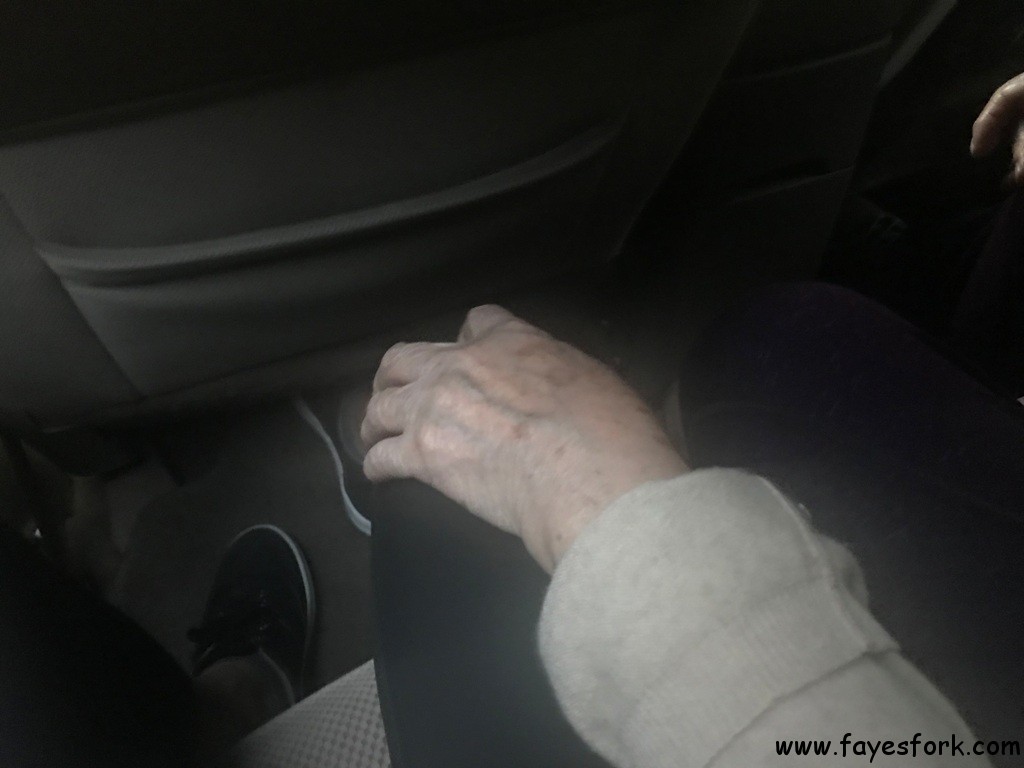 My grandma put her hand on my knee the entire way up. I never stop finding it comforting how she can read me before I even make a peep. I miss her even more now that I'm back in the States.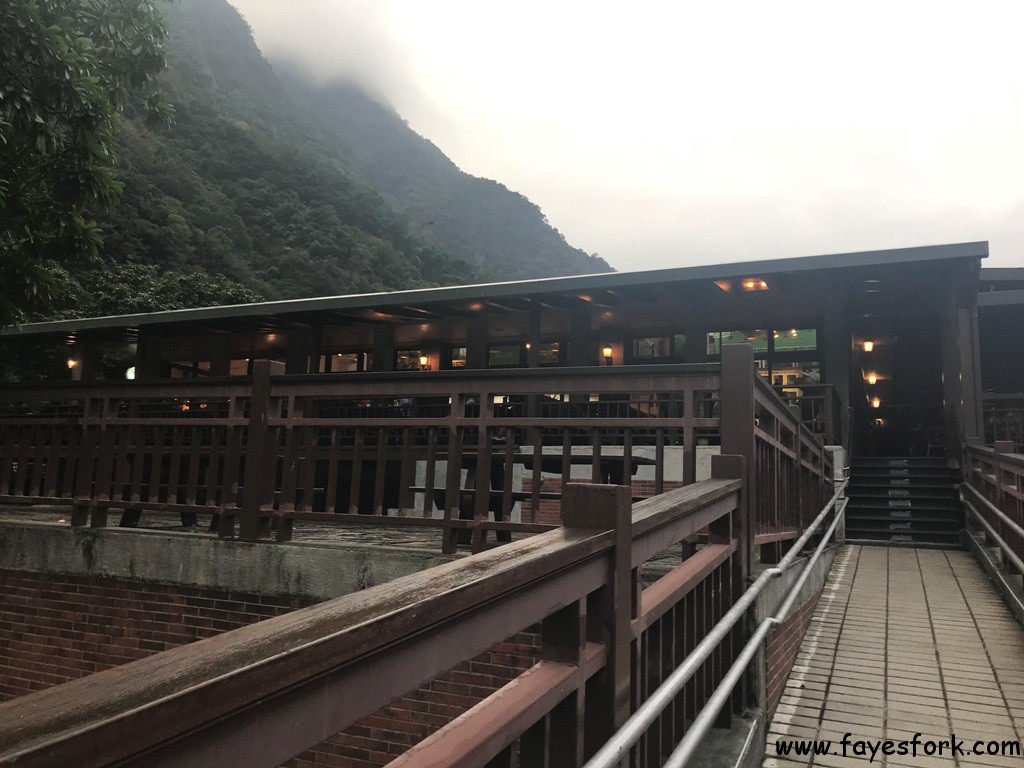 There's a visitors' headquarters at the bottom of Taroko. I LOVED this lodge style headquarters. You could get coffee, buy trinkets, use restrooms. There's even a prayer room. But the most amazing thing about the headquarters were their walking paths.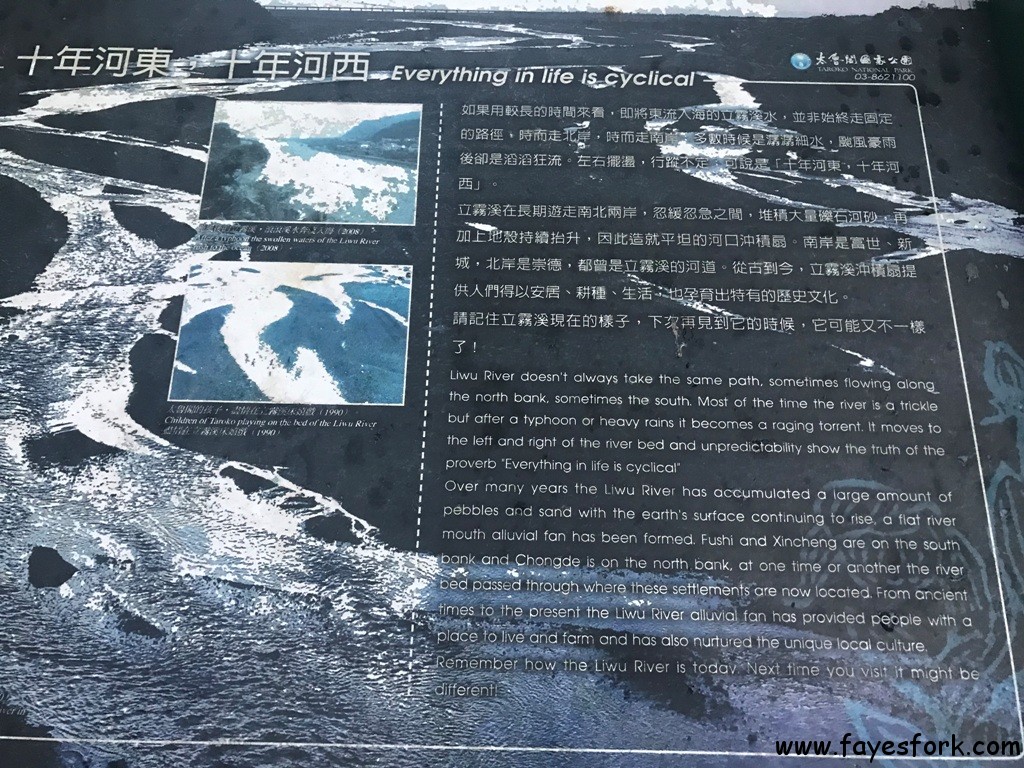 I'd encourage you to read the picture above if you want to learn about this "Everything in Life is Cyclical" proverb. I texted it to Cdj and NY right then and there as I knew they'd understand the moment.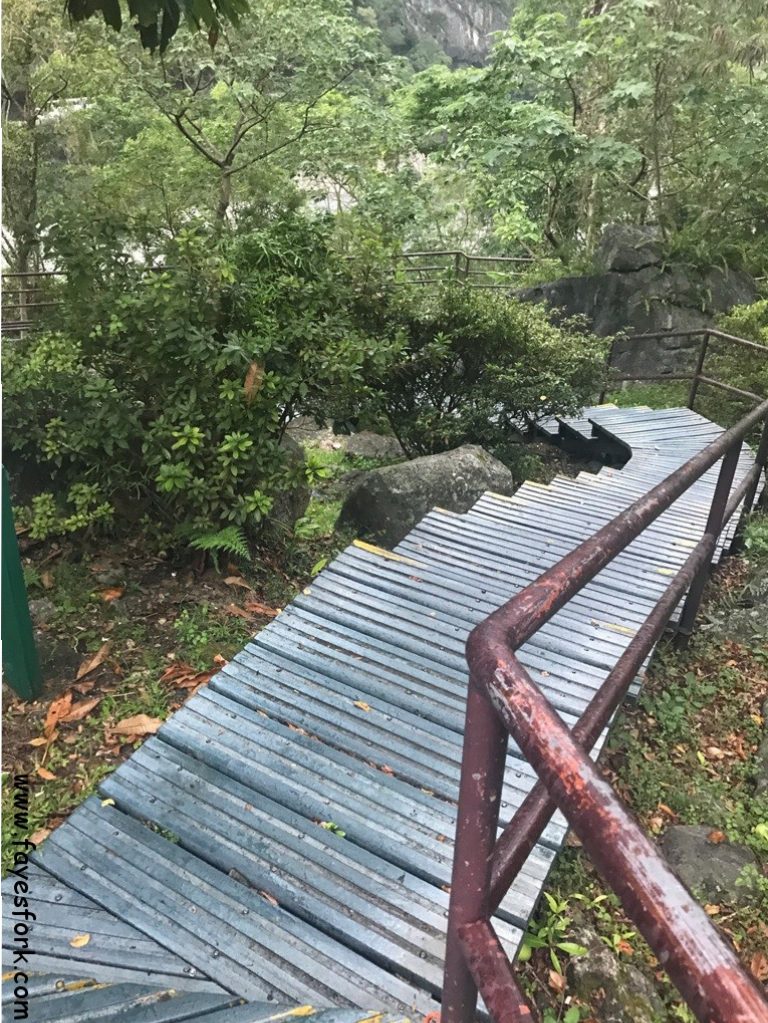 I was glad no one from my family came with me on the walk as the steps, in many areas, were very slippery and dangerous from the rain.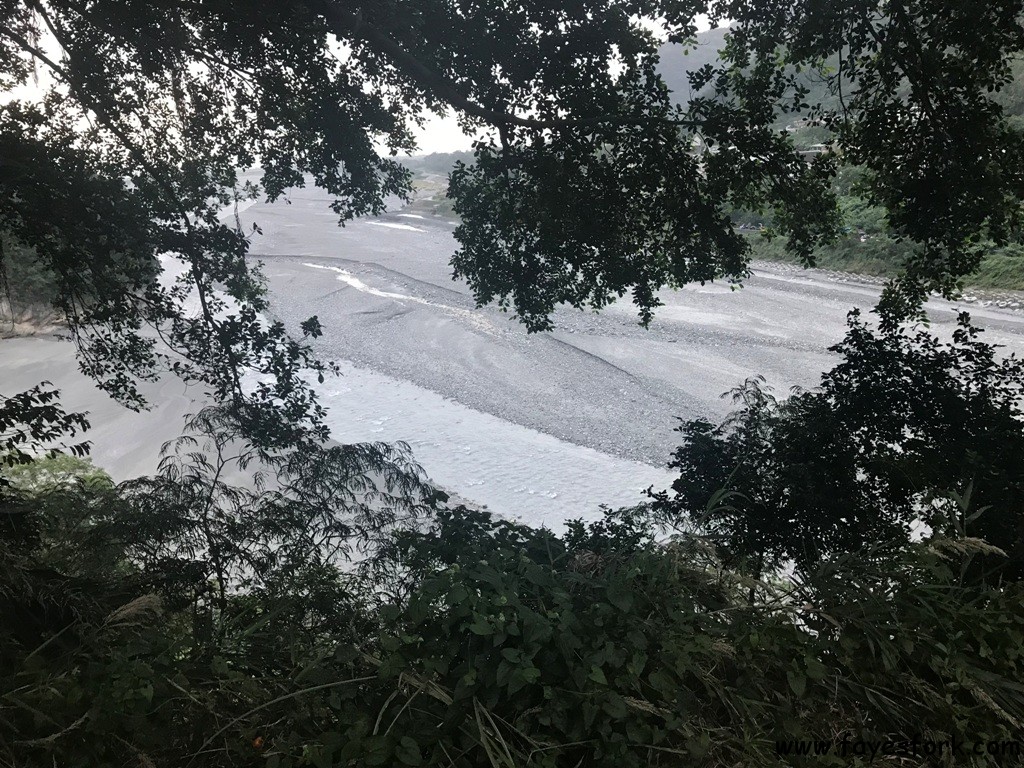 The gorge had a nice amount of water from the recent rain.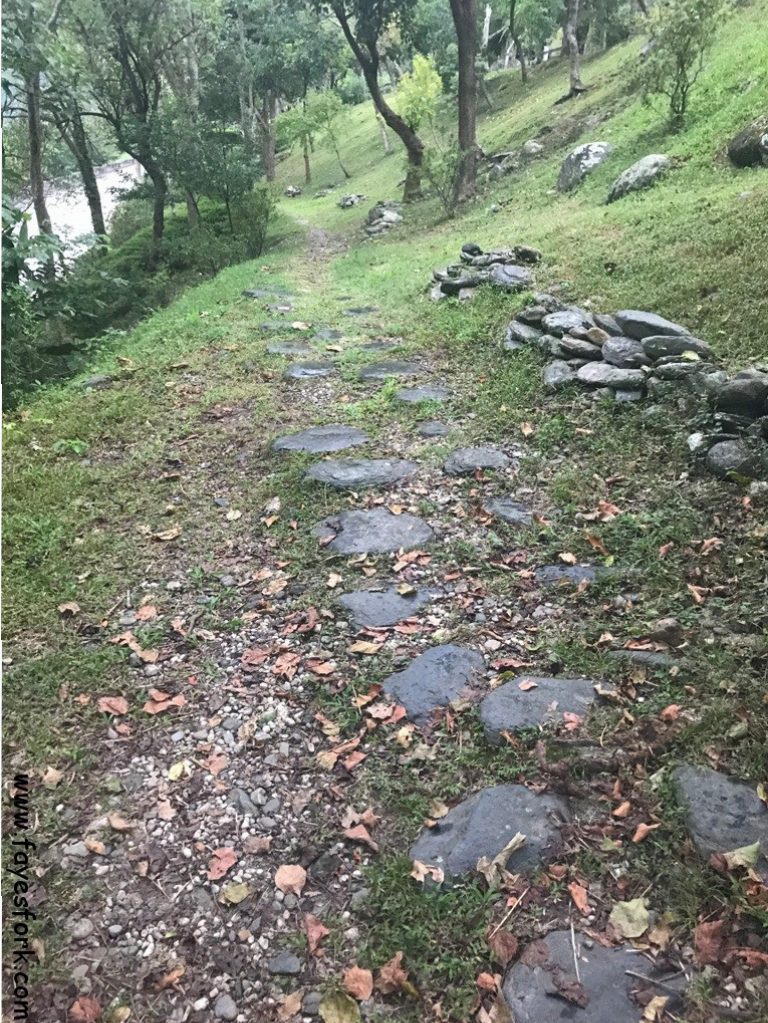 It was surreal to me. There was NO ONE around. The damp and wet weather seemed to be there right for me. The air smelled peaceful (can there be such a thing?) and clean. It was just QUIET. All I could hear were the leaves when I stepped on them.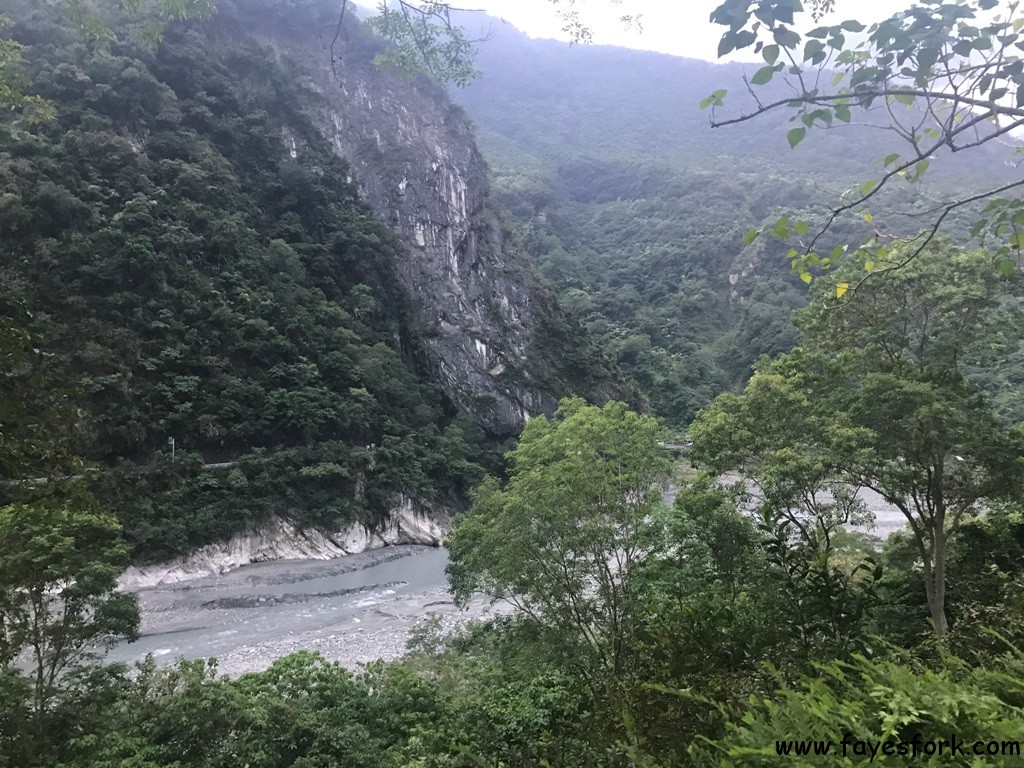 Taroko Gorge National Park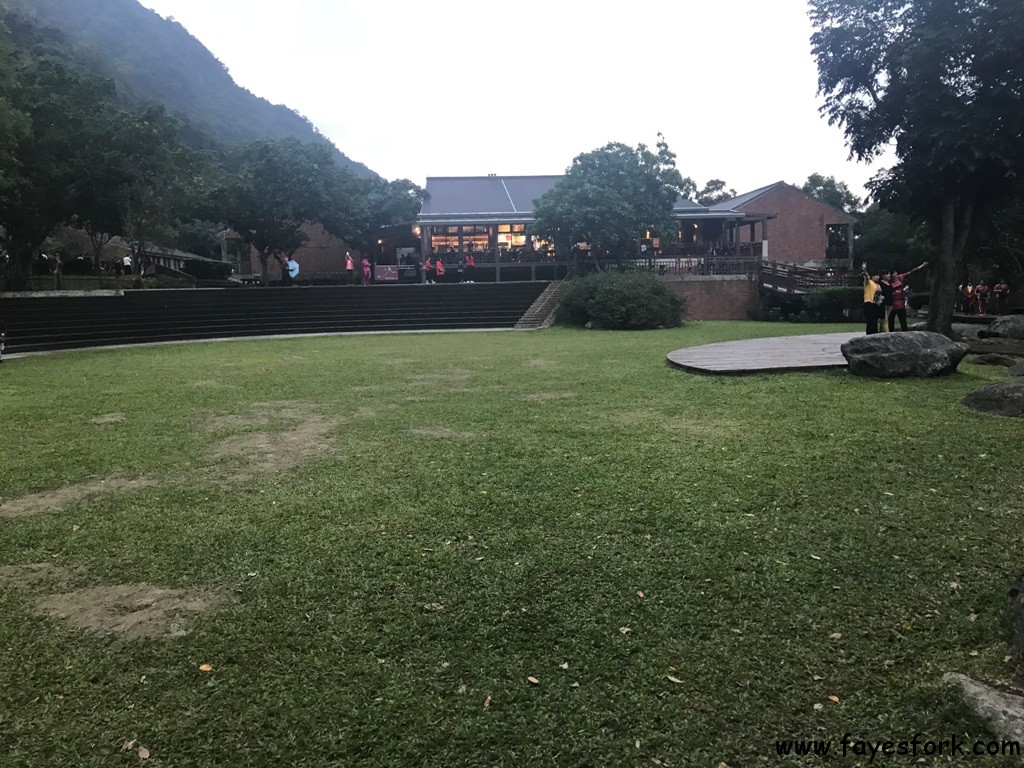 Here's the view of the lodge walking up from the paths. My family was sitting outdoors having some coffee.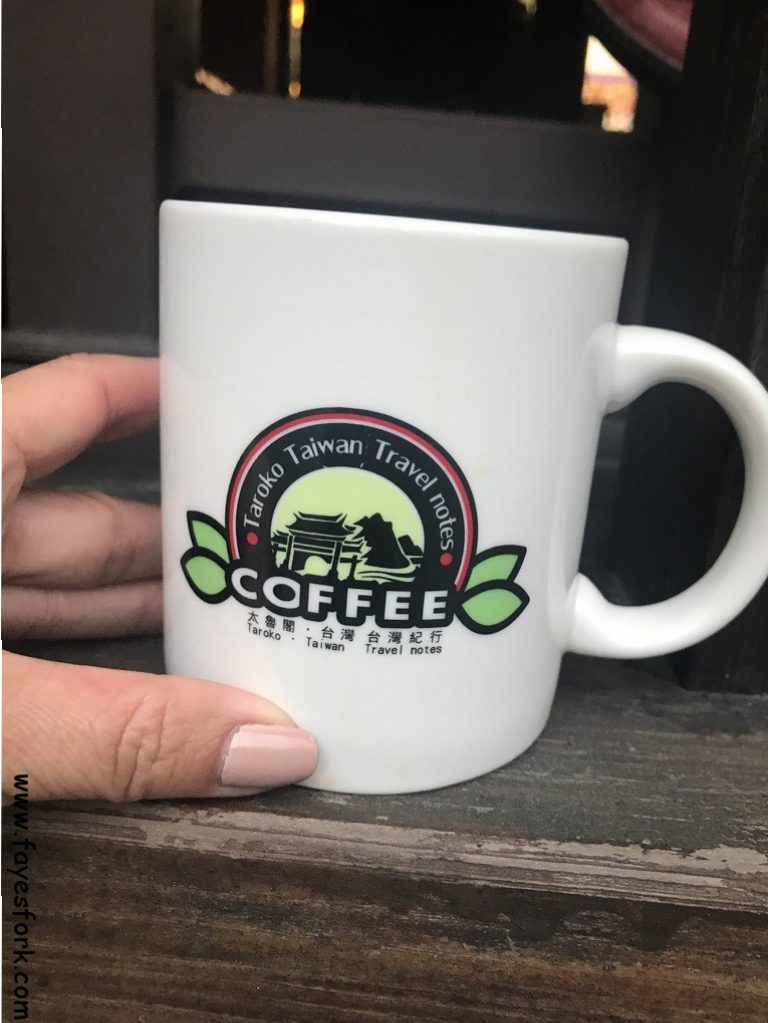 My great uncle was waiting for me when I returned. He was standing overhead on the patio and handing me this hot honey coffee. I asked if I could steal the mug and he said no.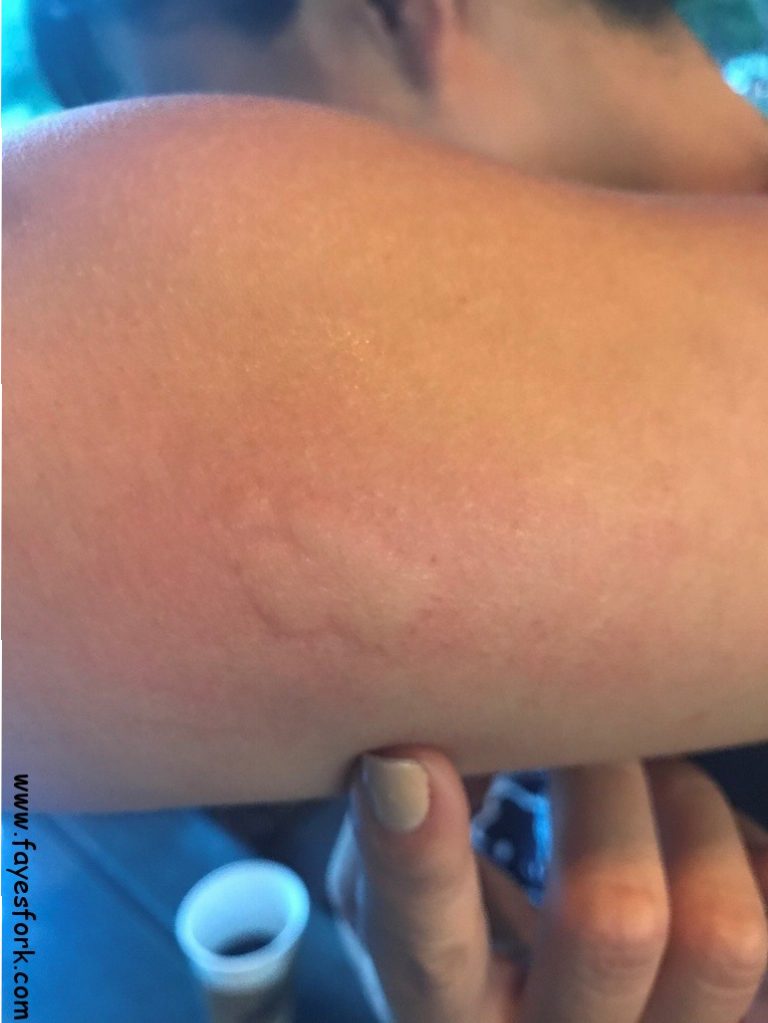 You can't come to Taiwan and NOT get a mosquito bite. THIS is what it looks like when you're highly allergic to mosquito bites 🙁 It hurt for a good few days.
My family was excited to take me to a fancy dinner afterwards. You know it's fancy when you have to make reservations. I'll write more about it in a future post about Hui Lan Wan Superior View Restaurant but here are a few pics from this EPIC dinner. The presentation of EACH DISH was ridiculously grandiose, over the top, and spectacular .
By far, the most affordable yet splendidly presented dinner of my life. And that was just a glimpse of the seafood dinner we had that evening.
Hoping to catch up on blog writing before my memory of this trip fades (especially with the cold medicine)…