I visited Blue Ribbon Artisan Pizzeria some weeks ago with a friend from LA. He drove down to see me and suggested having a late lunch at this Encinitas restaurant. I know I've been to Blue Ribbon Artisan Pizzeria in the past but can't remember when. The restaurant wasn't too busy when I met him there that Sunday.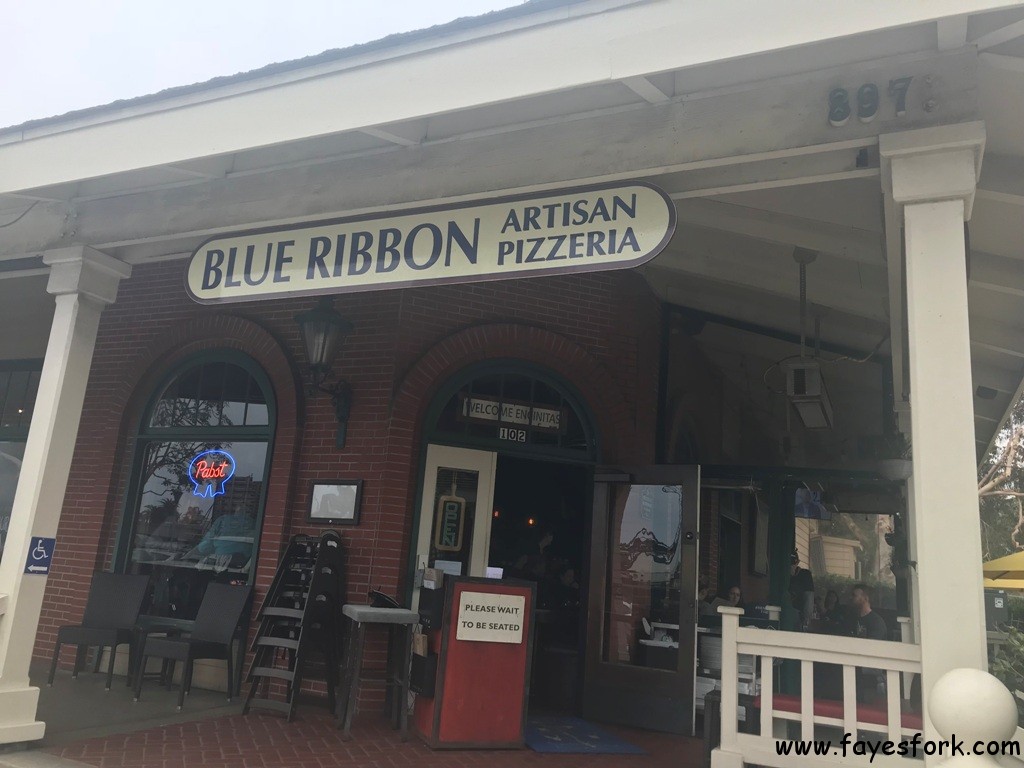 There was plenty of parking in the lot they share with other tenants in this strip mall.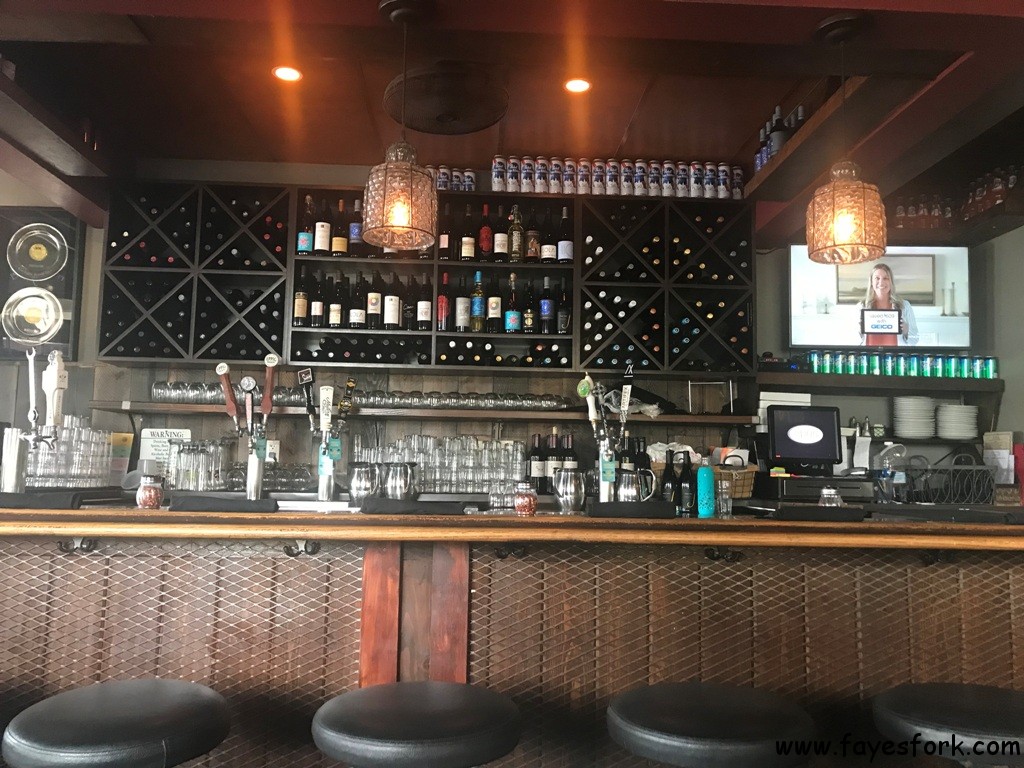 The restaurant isn't too big. There's also an outdoor patio.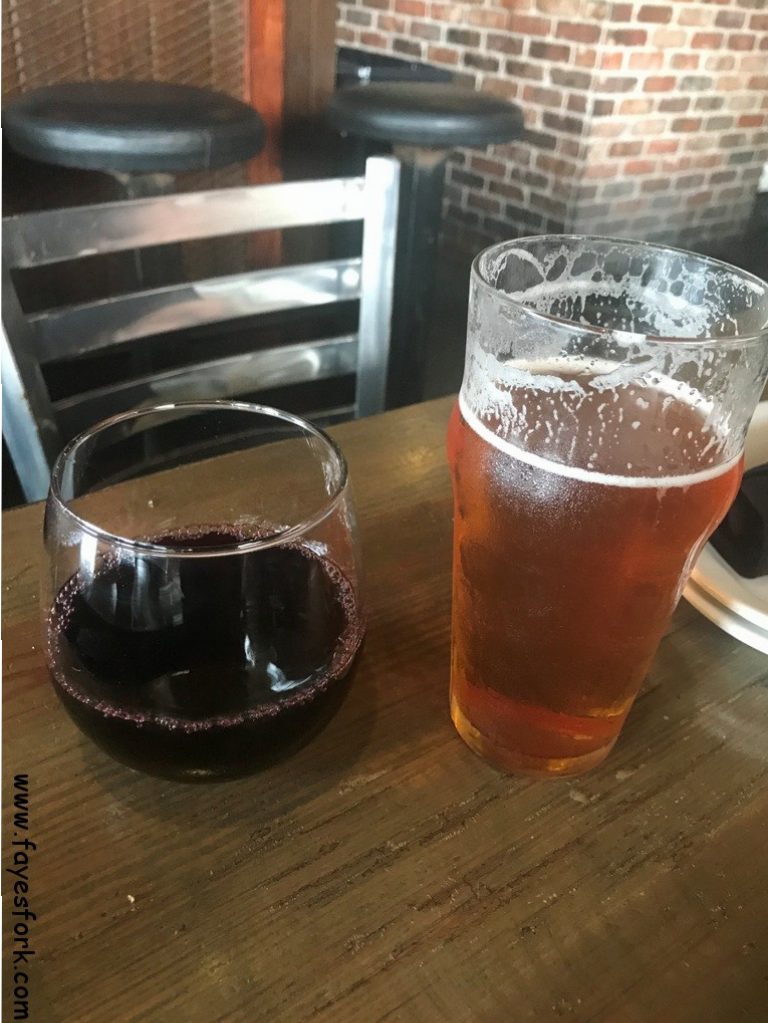 I ordered a glass of their tempranillo while friend had the blood orange craft beer.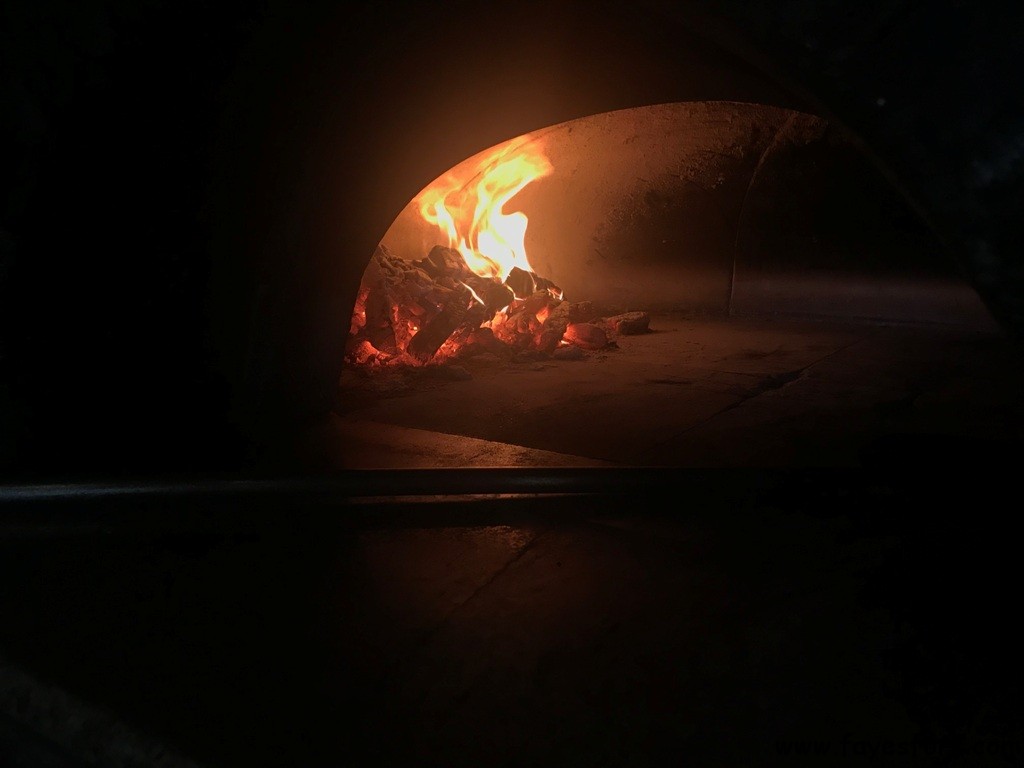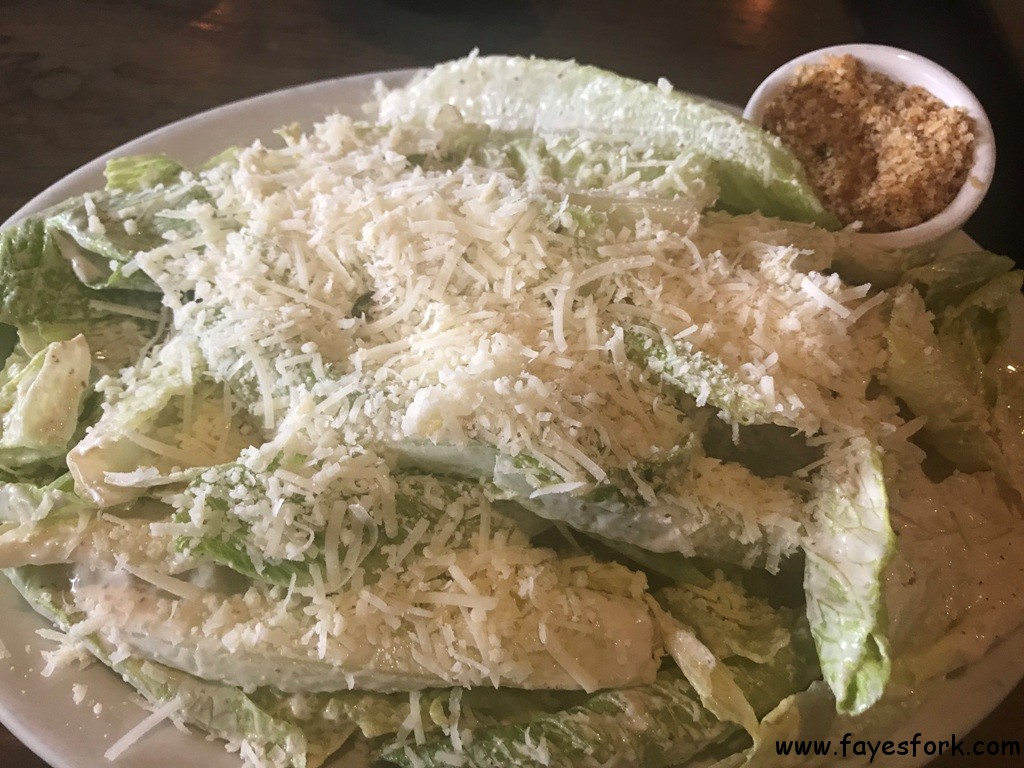 The caesar salad was a nice portion with the requested extra parm cheese and the bread crumbs on the side. I felt the dressing was a bit watery – perhaps it was from the leaves being a bit wet though?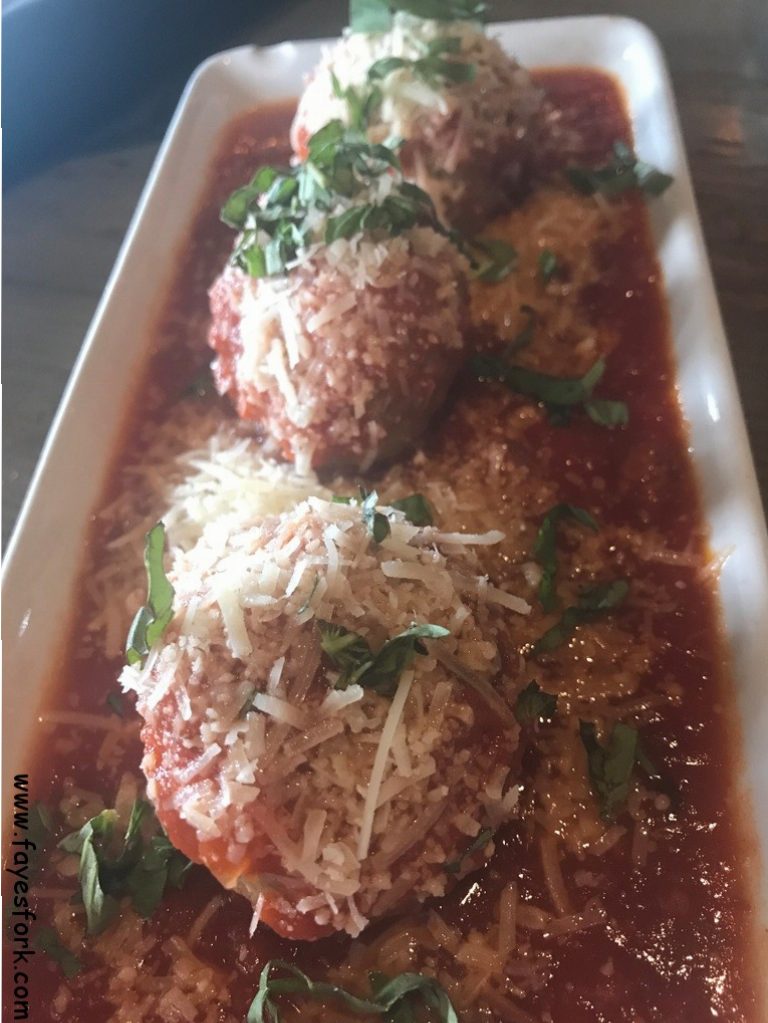 There are three meatballs to an order for this appetizer.
Unfortunately, the meatballs were lukewarm at best (almost cold in the center). Not sure if the meatballs were originally wood fire roasted and then reheated the same way? Or a different re heat method was used. They did take the meatballs away and bring back a warmer version. The marinara sauce was rich but salty.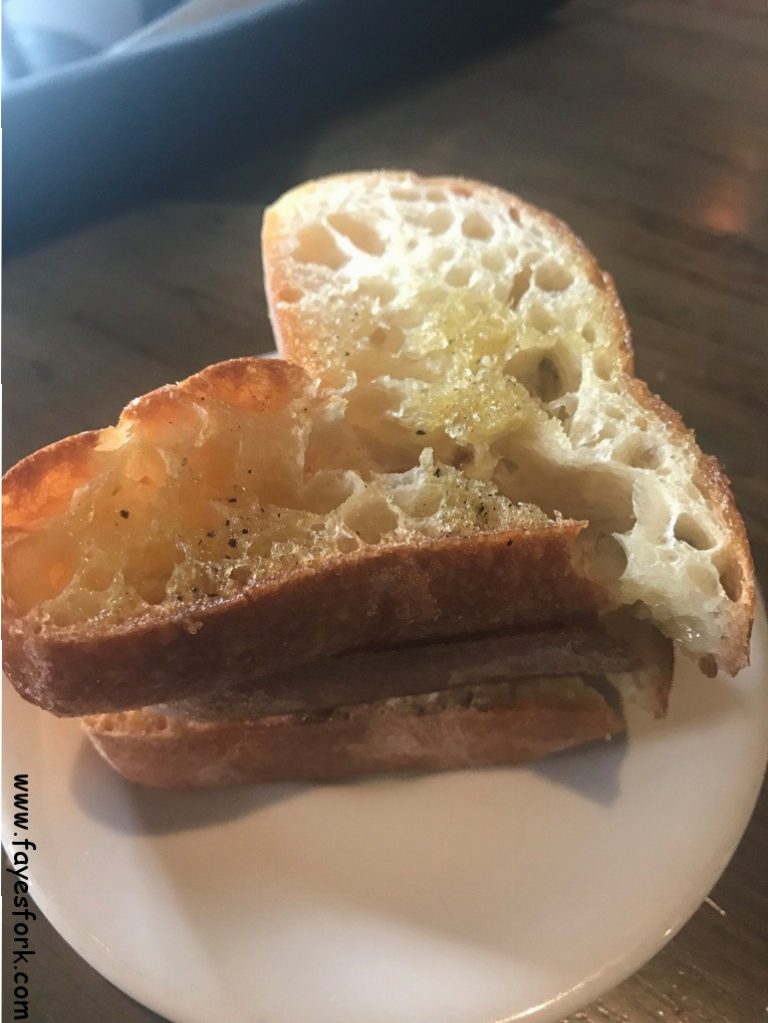 I'm not sure if this bread came with the meatballs or was just complimentary to customers. It was rustic but a bit hard.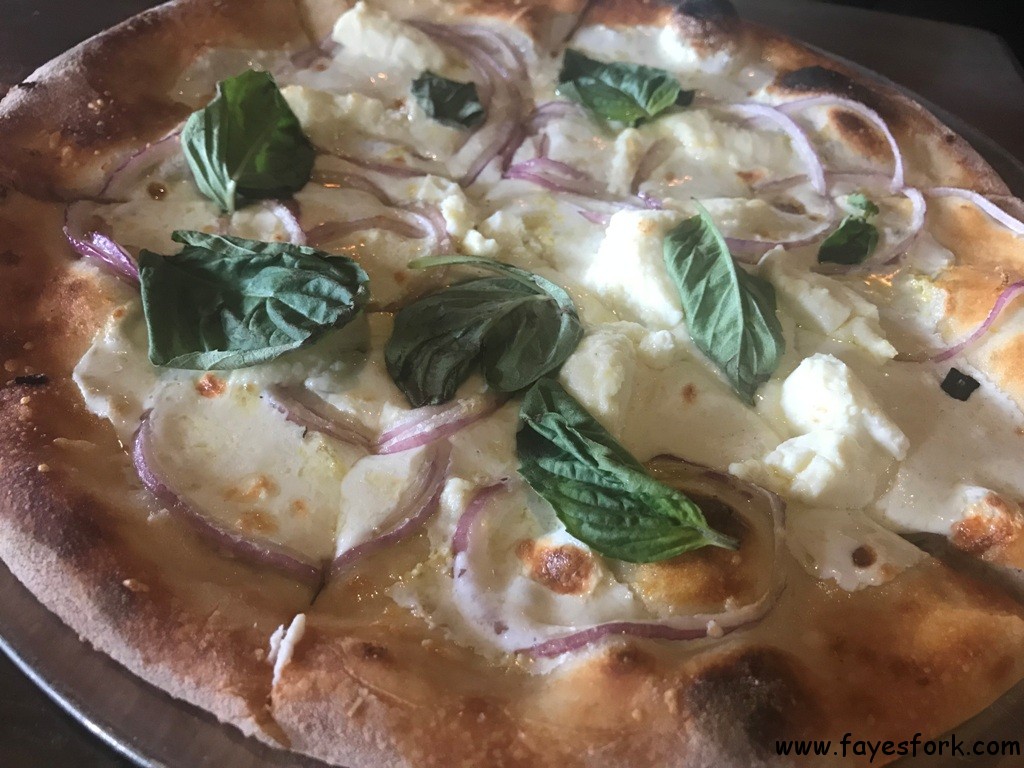 Friend ordered this for us share. This is his favorite pizza here at Blue Ribbon Artisan Pizzeria. There was a very pronounced taste of lemon from the EVOO and the zest.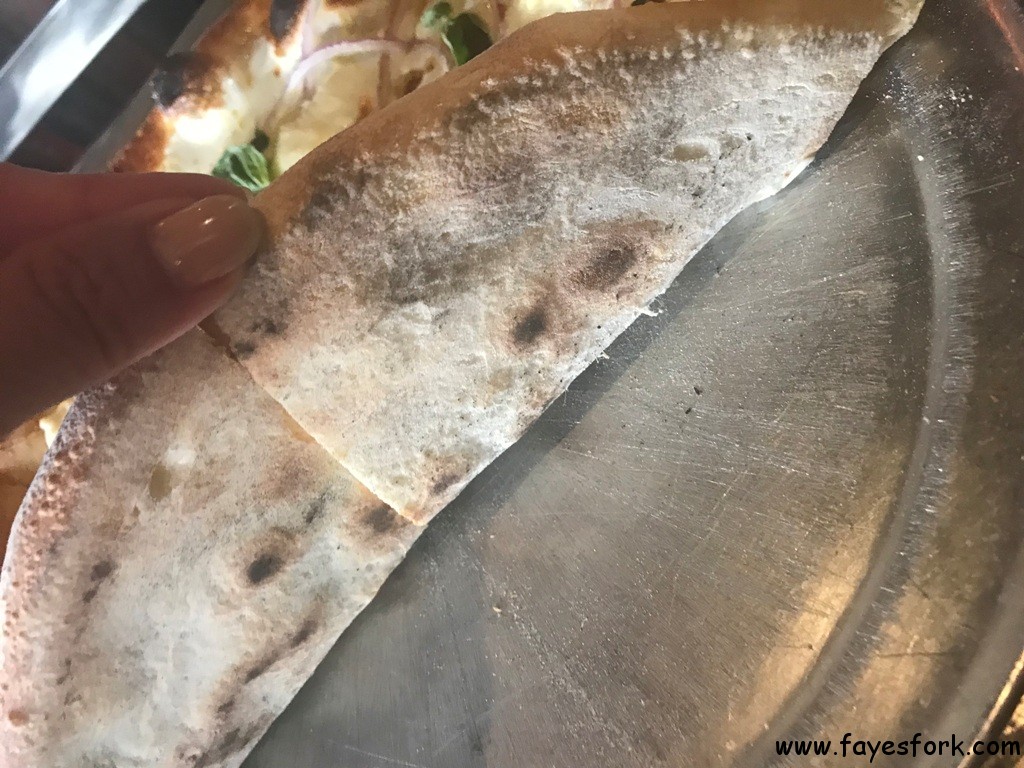 The crust was nicely chewy.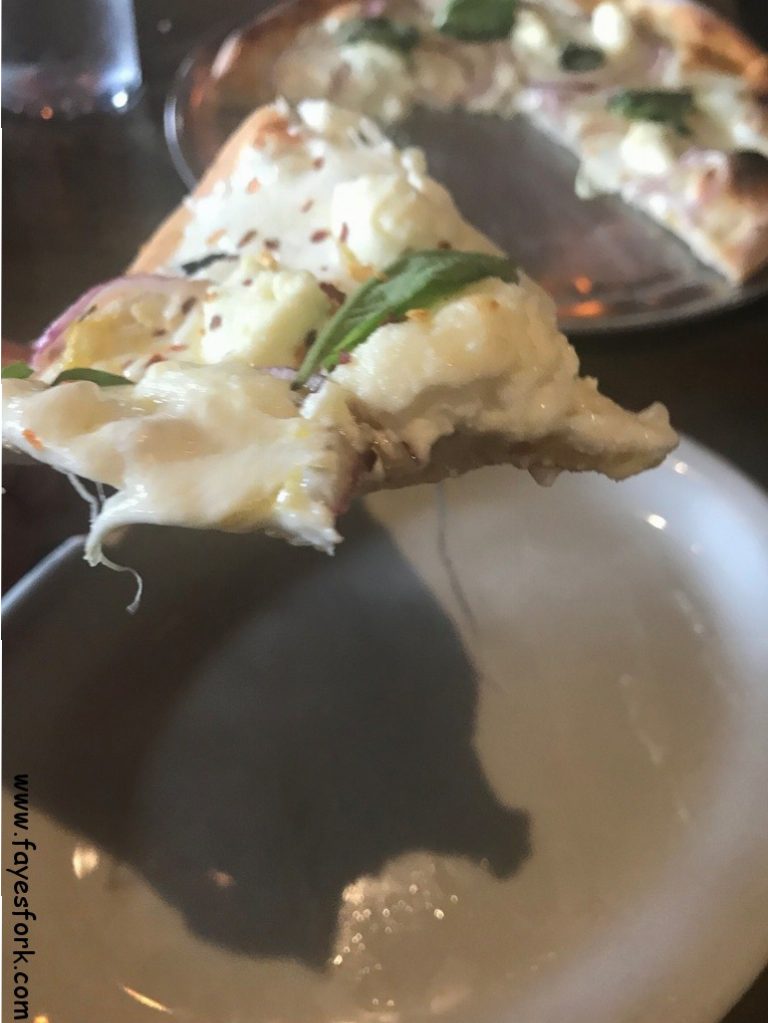 I liked the center of the pizza wasn't limp. It held up well with the toppings (as in comparison with our experience at Officine Buona Forchetta in Liberty Station). I wasn't exactly sold on the Signature Lemon as it was too citrusy for me. But friend seemed to enjoy this pizza quite a bit.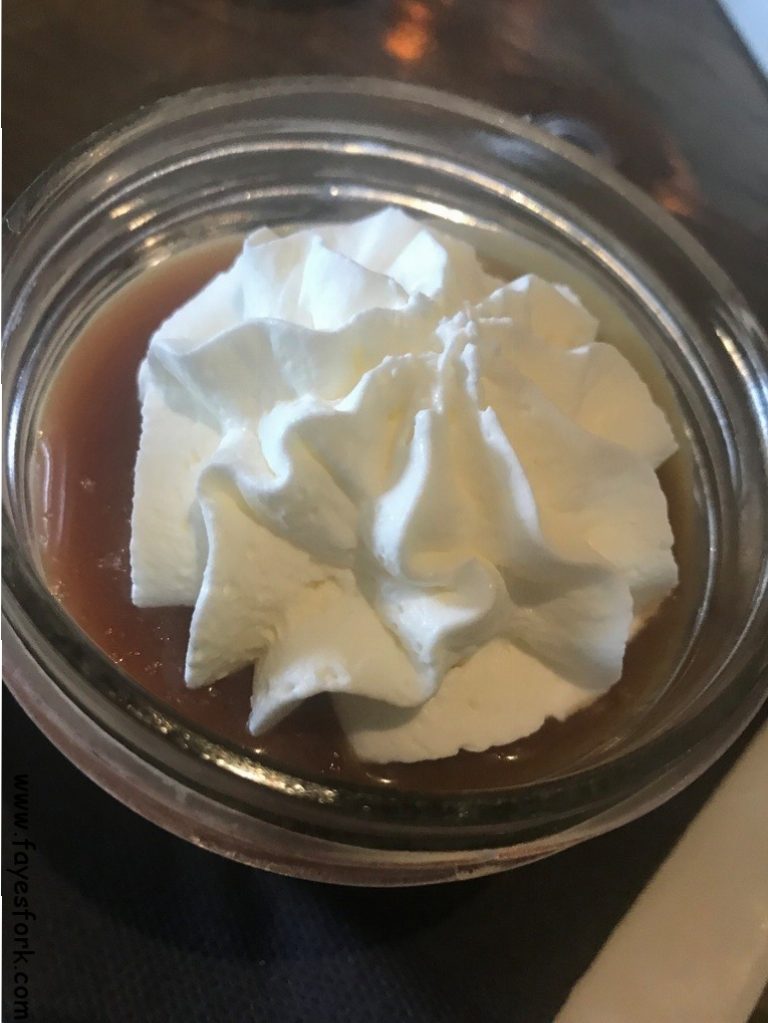 This pudding is famous. I've heard others speaking of this butterscotch pudding when I'm out and about at food events.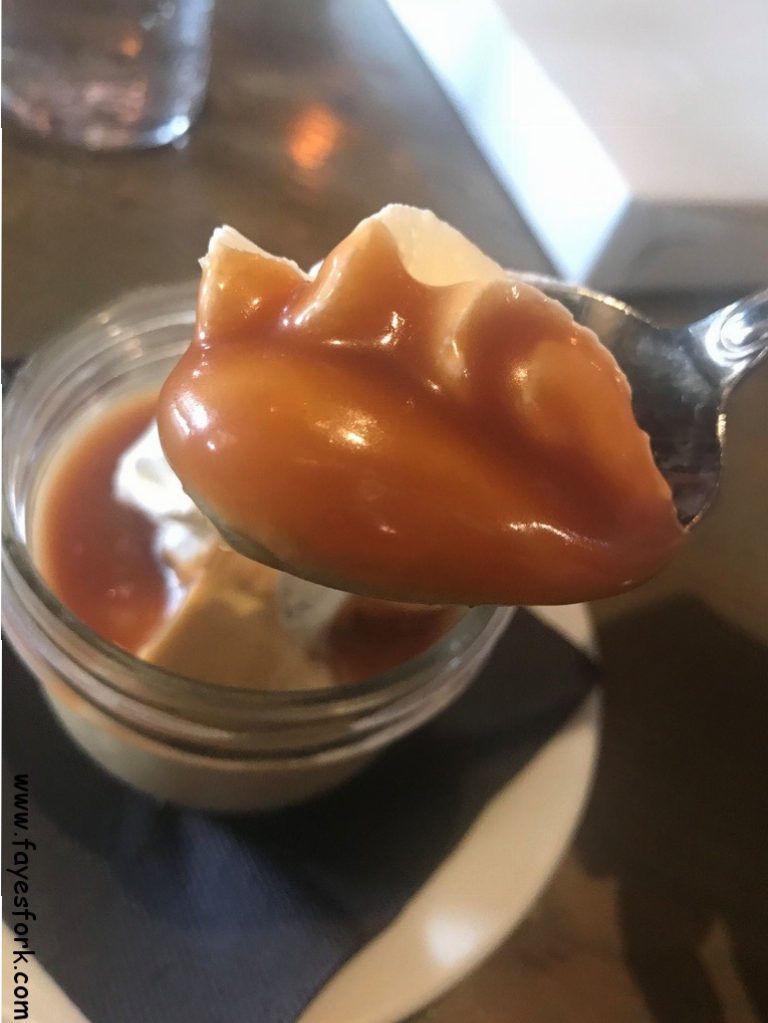 I didn't grow up eating butterscotch but have come to like it over the years since blogging. I enjoy it primary in puddings which is odd because I normally don't like puddings. The version here is decadent. The pudding is creamy, luscious, and smooth. The sticky butterscotch wasn't too sinful and the fresh whipped cream balanced out the butterscotch sweetness.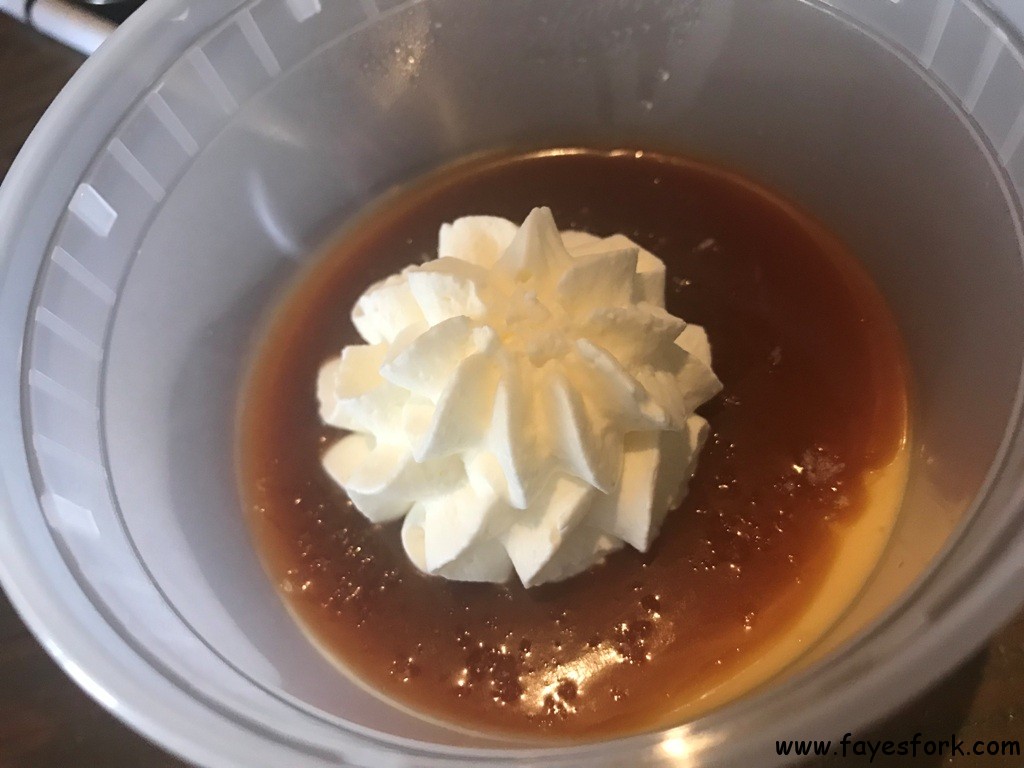 It was THAT good that he had to order one to go. I asked the server how they put the pudding in a to go container and she said they make the dessert IN to go containers as many customers request an extra order to take home. Wow.
I had an ok time at Blue Ribbon Artisan Pizzeria. Service was fine but a bit inattentive at times. Our pizza sat on the counter for a bit before I reminded a server if she could bring to our table before it got cold. The restaurant is simple and would make for a fun place to catch up with friends. I think the price point is higher than most though.
Blue Ribbon Artisan Pizzeria
897 S Coast Hwy 101
Ste F102
Encinitas, CA 92024
(760) 634-7671
On a funny note, kinda, below is what my mom and I are going through at the moment.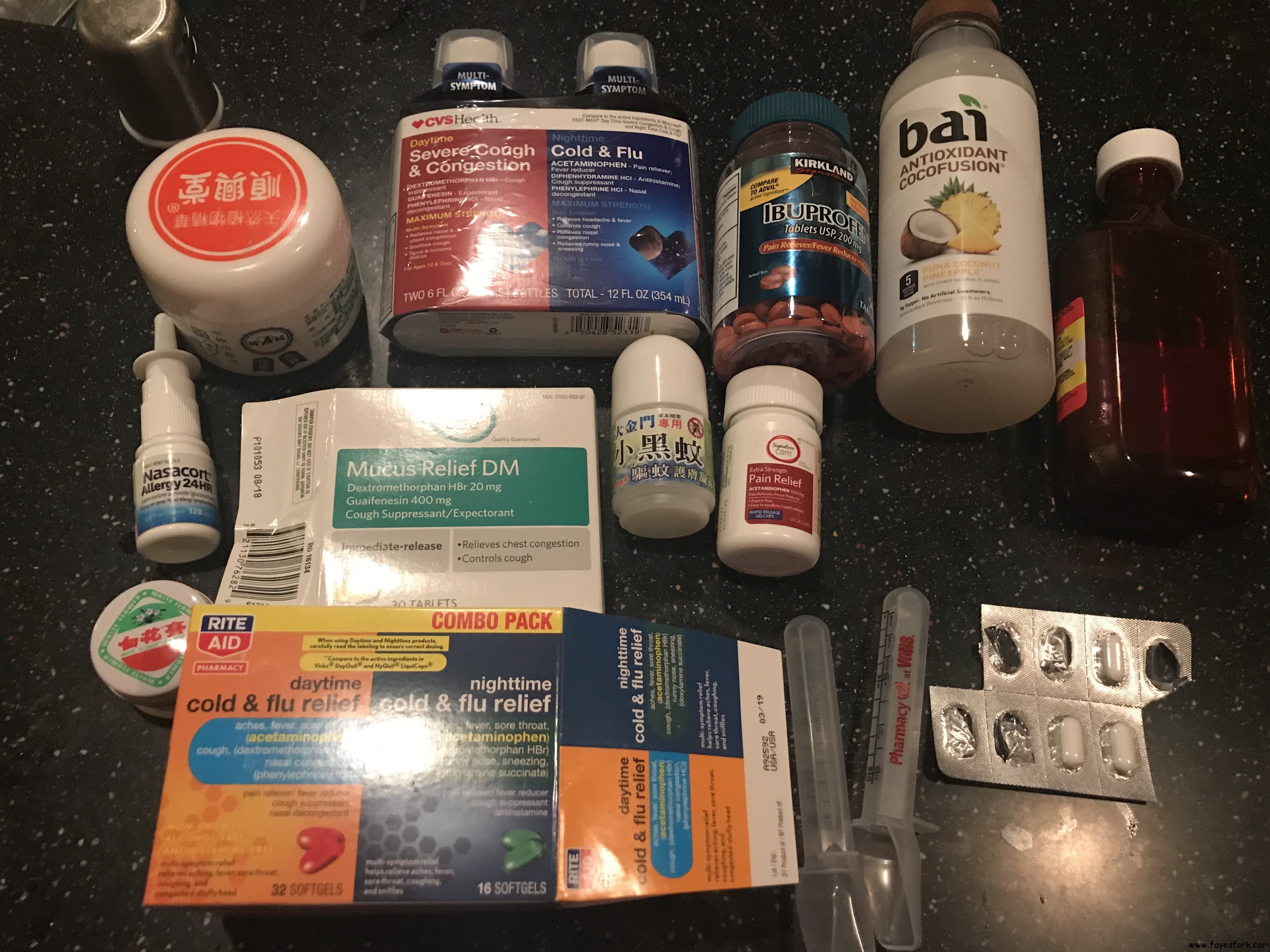 We were both so sick. Friends have been stopping by with medicine to try out.  We are better now but this cough has been persistent (doctor said it's not contagious but will last for a bit). My mom has been staying with me so it's comical to hear both of us cough at night. It's like Cough Musical Chopsticks on the piano. Both our energy levels are still high though – we're laughing and enjoying the time we have, sick together, this season.
Hopefully everyone is staying healthy before Christmas and the New Year !