I didn't think I'd be having Christmas Eve dinner at Hinotez this 2017. The decision happened because we 1) had no plan; 2) no one wanted Chinese food; and 3) Hinotez was open until a whopping 1am that holiday eve. I've been to Hinotez myself for lunch and thought the food was ok. Never tried their yakitori so thought Christmas eve would be a nice evening to finally do so. Here's a preface before the meal though –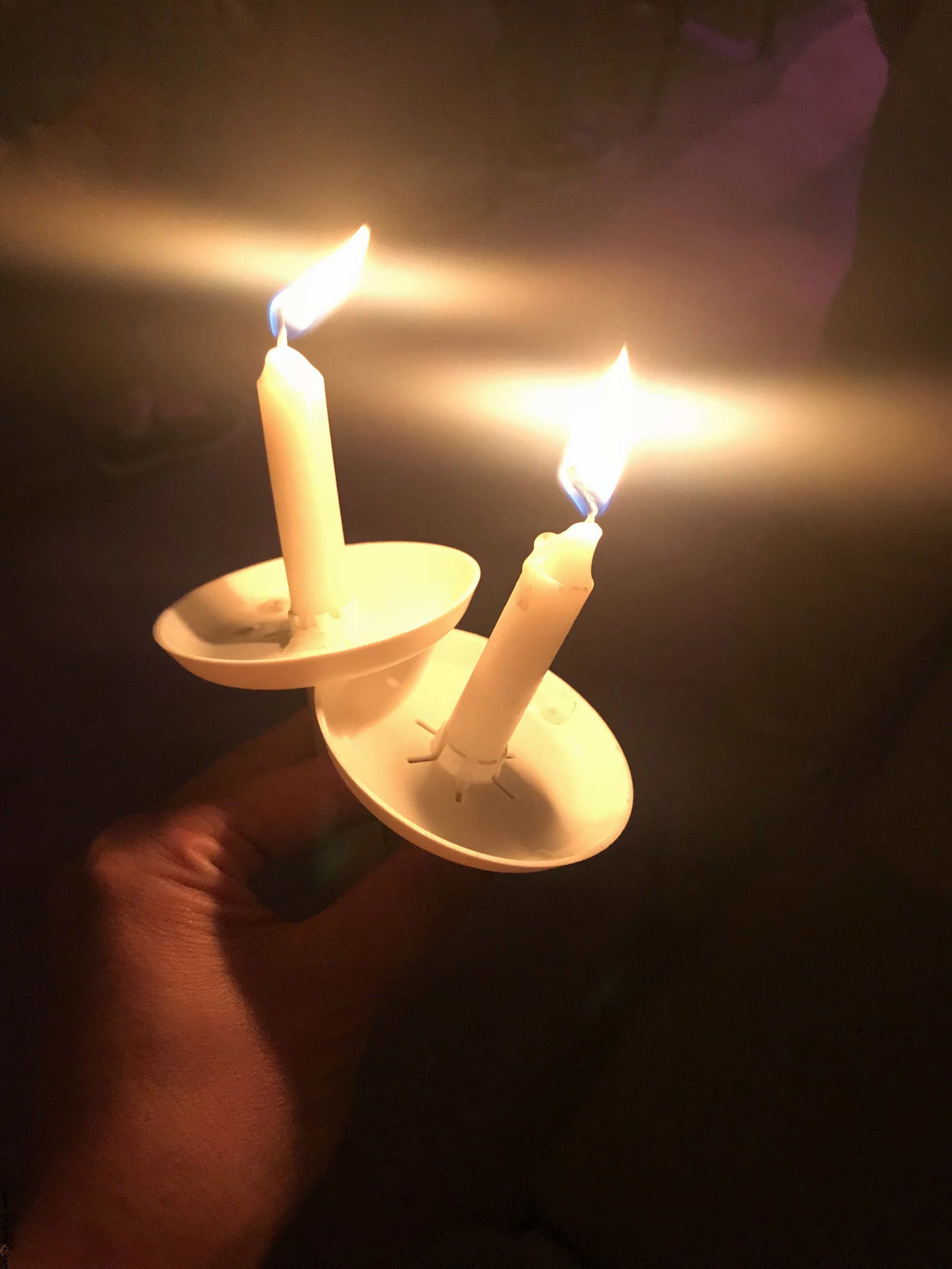 I always go to Christmas eve service. It's a personal choice that I always oblige and look forward to. And I always light an extra candle, at the end of service when we sing Holy Night, for special friends/family who couldn't be there.
Then I rushed outta church to meet my mom and Cdj for this –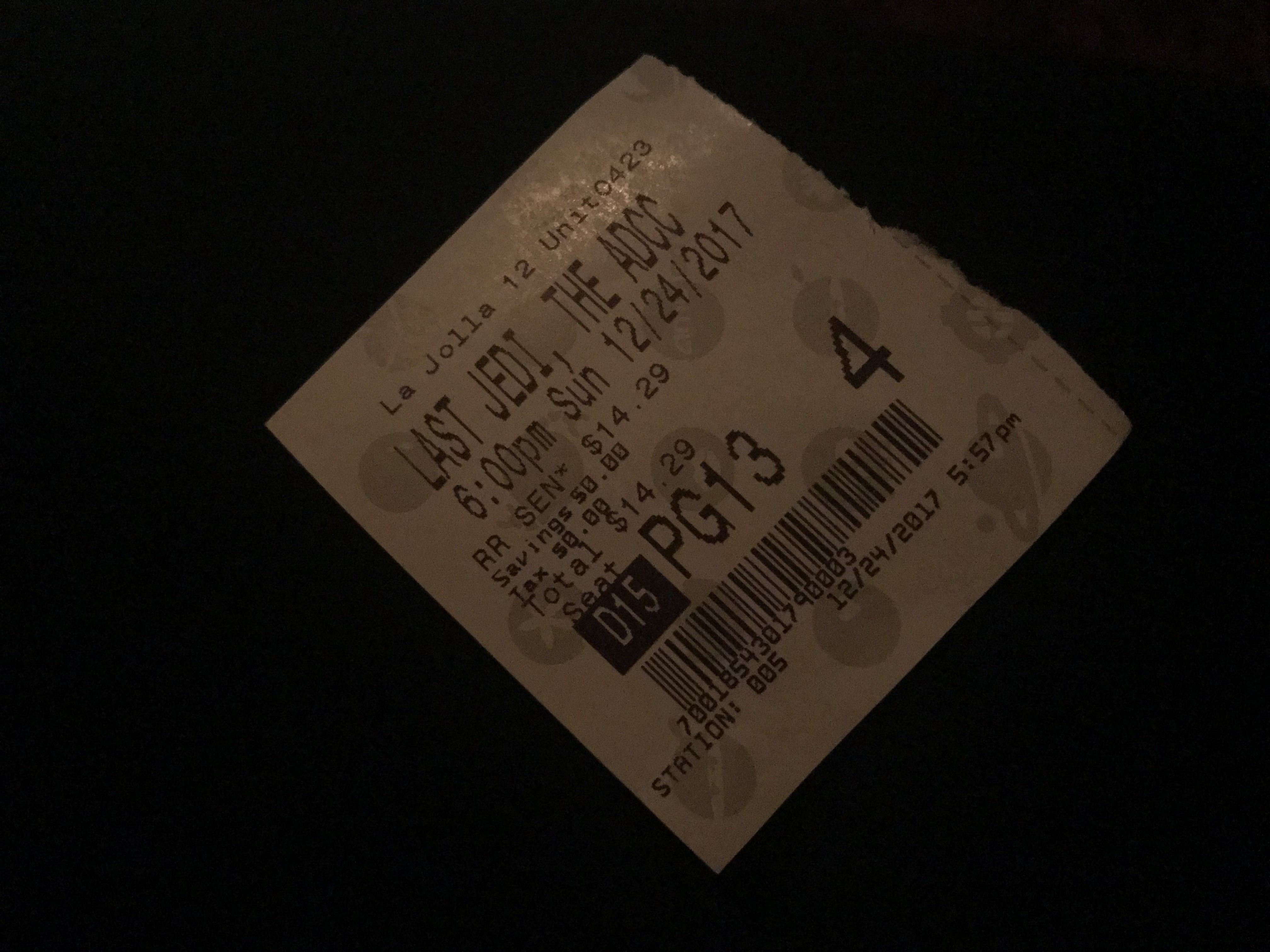 Real holy right.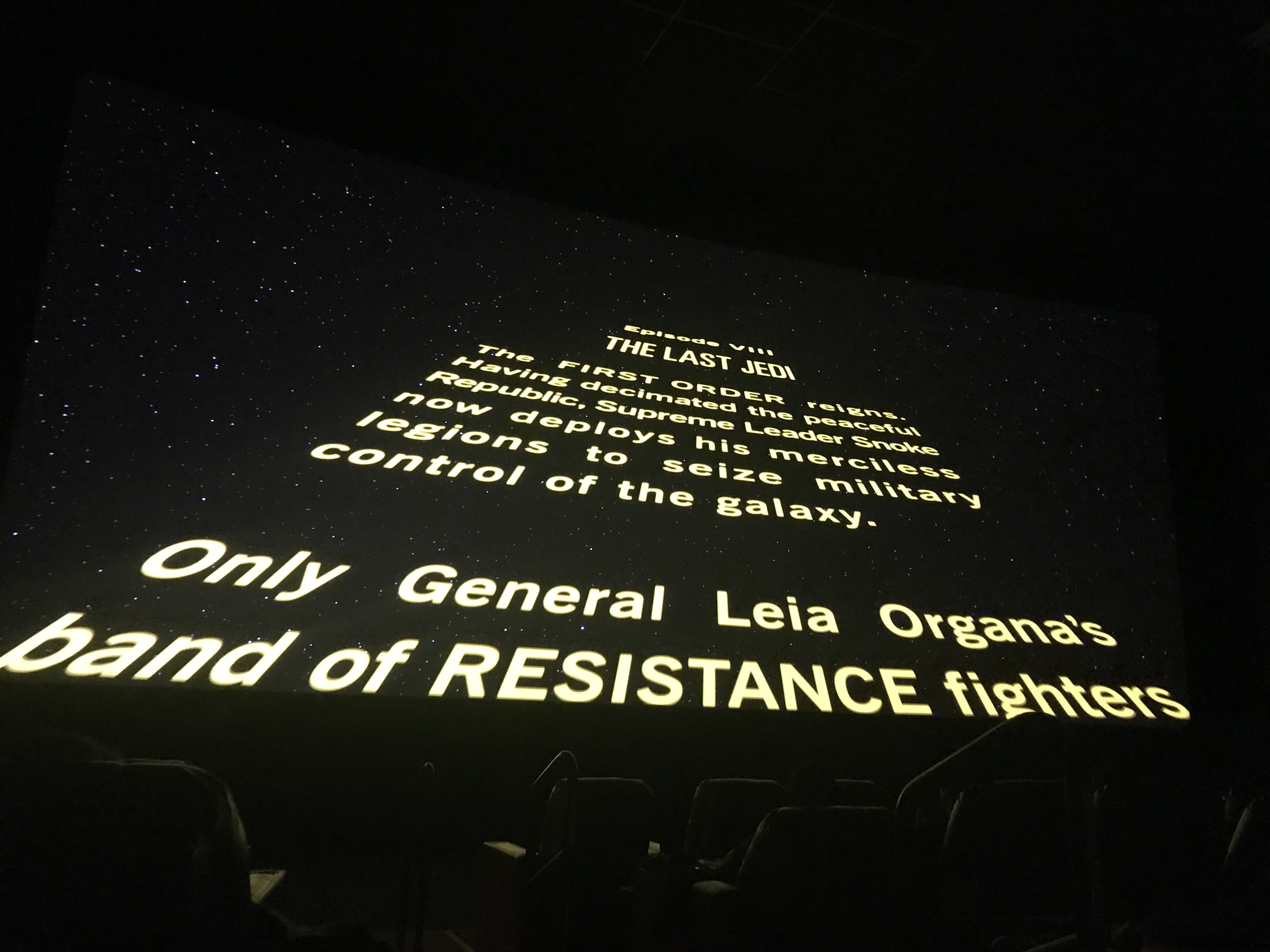 How was the movie you ask. Pretty good actually. None of us are Star War fanatics but this movie was 'ok' to follow and understand. I only laughed during one ridiculous part (well, everyone else was silent so maybe it wasn't so funny).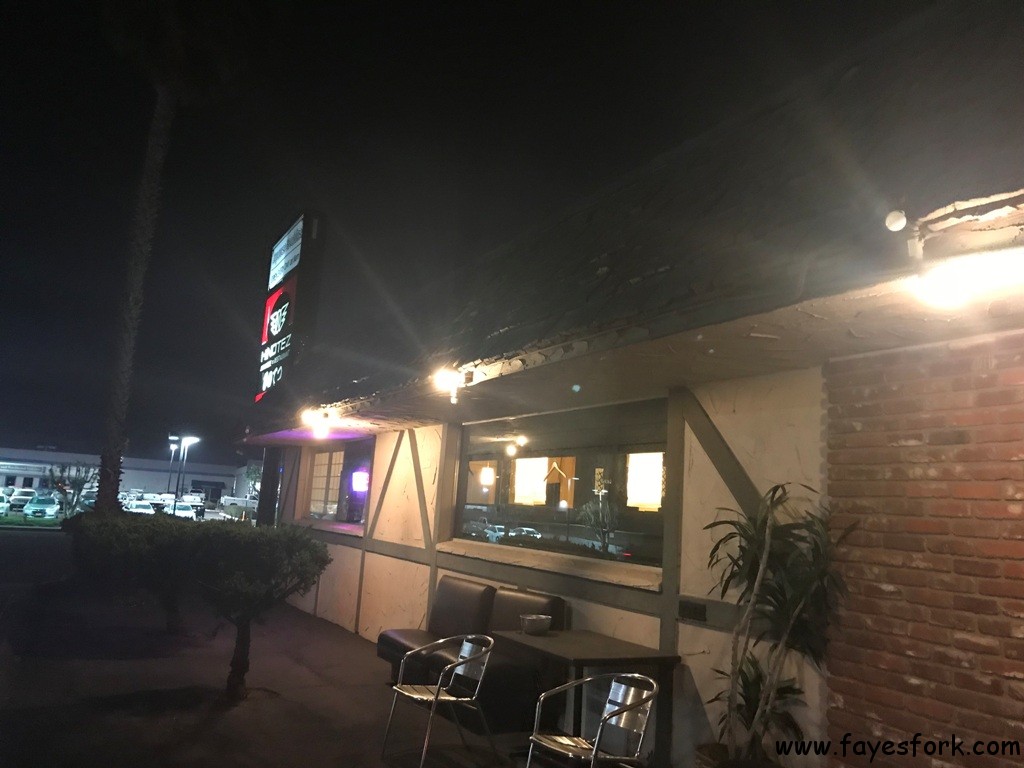 There was a decent crowd that evening around 9p.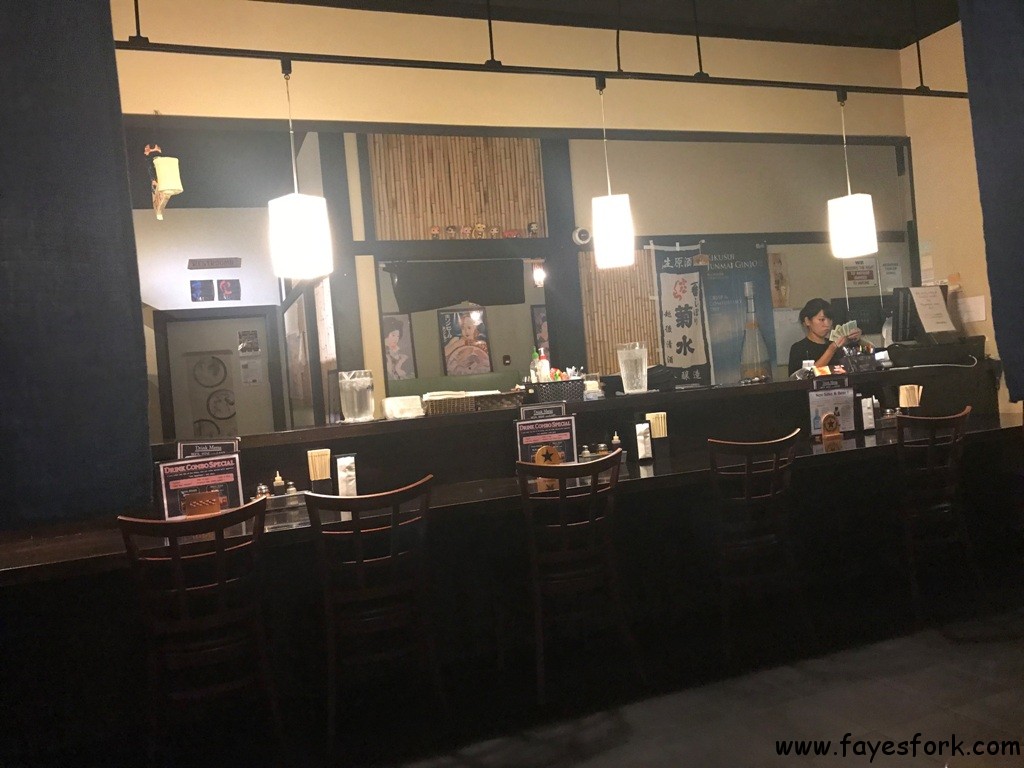 They originally wanted us to sit in a tatami room which I said no to. It's not comfortable especially if you're with a parent.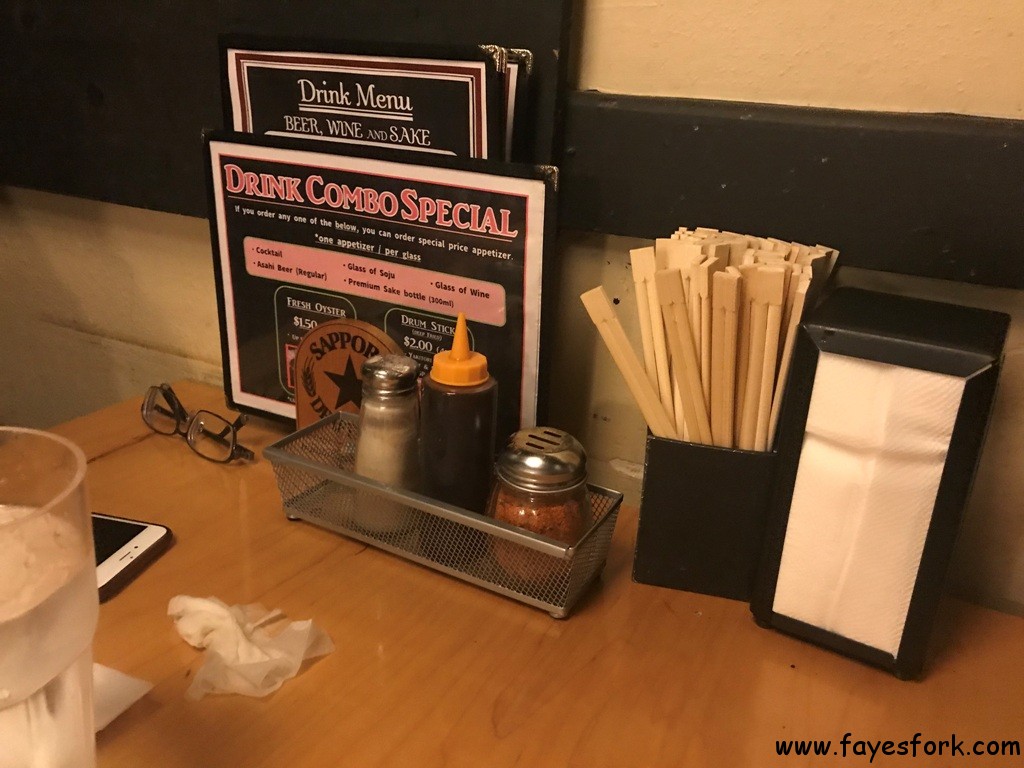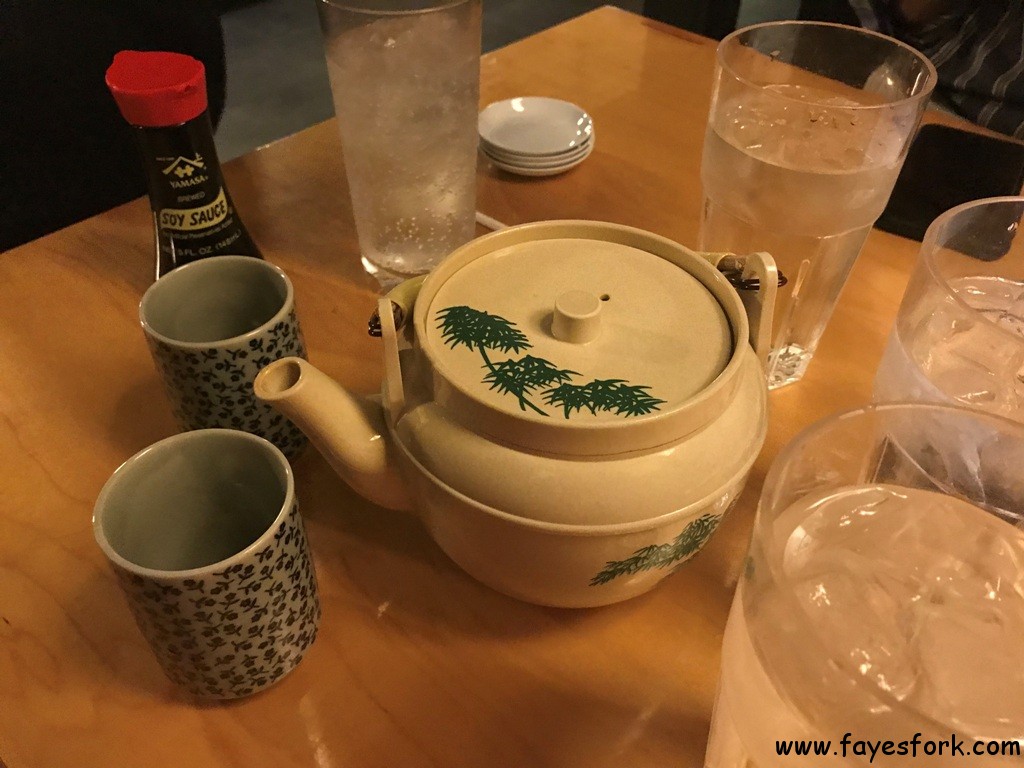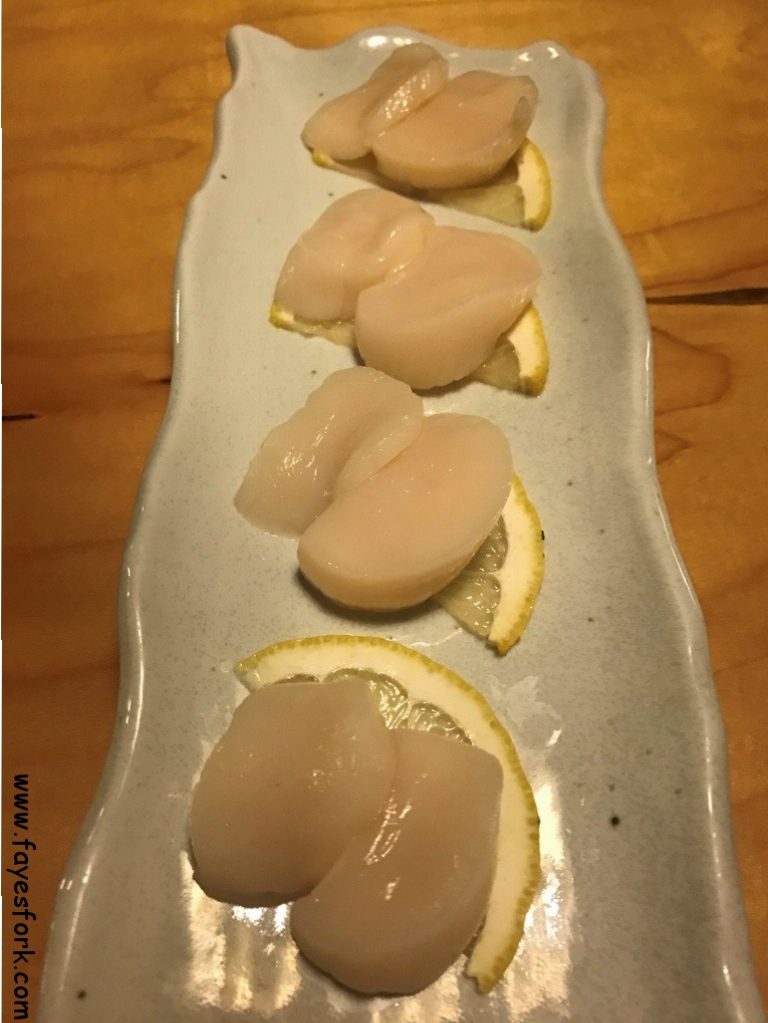 I doubt this was fresh from a shell but it tasted alright nonetheless.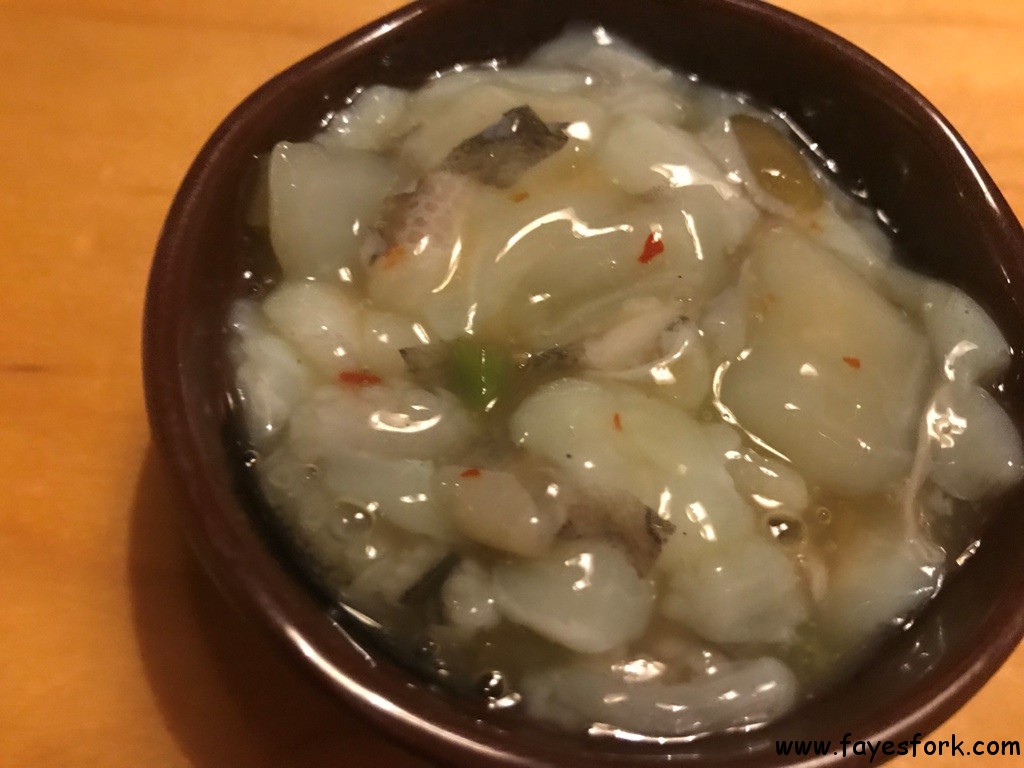 I enjoyed this wasabi-spicy raw octopus appetizer. The octopus was chewy and yummy. I normally hate anything slime but the slime consistency here (from the octopus and wasabi) was nice.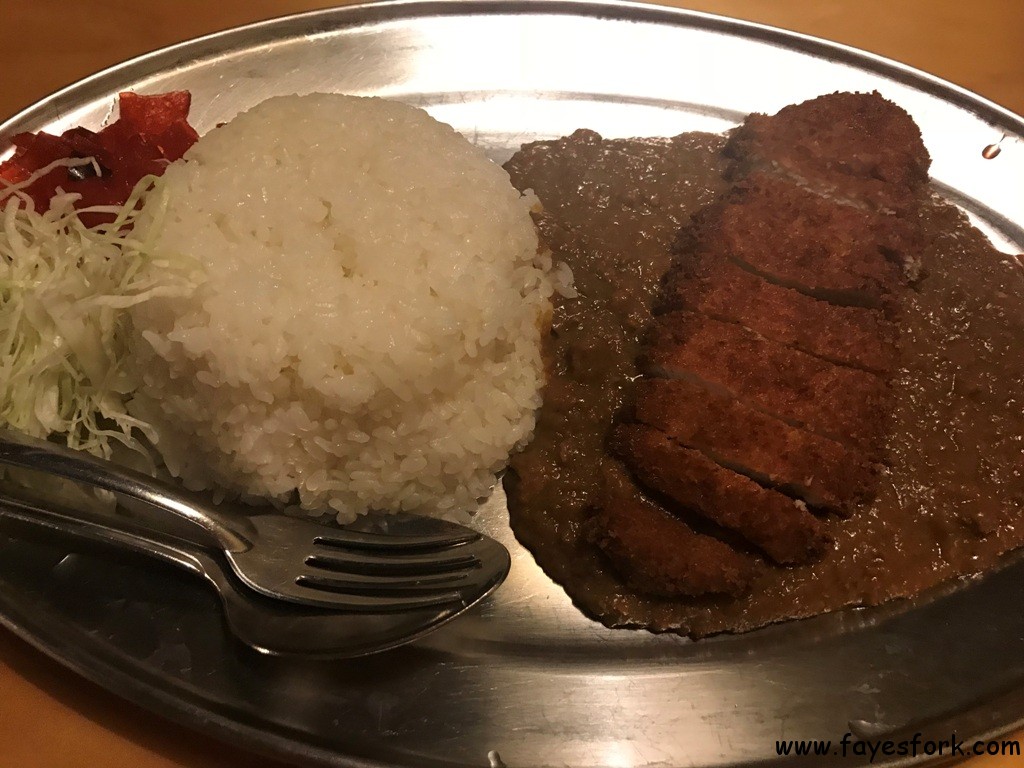 I've had this before and thought the curry was just 'ok'. I wanted to try it again since the table wanted a hot rice dish on this chilly evening.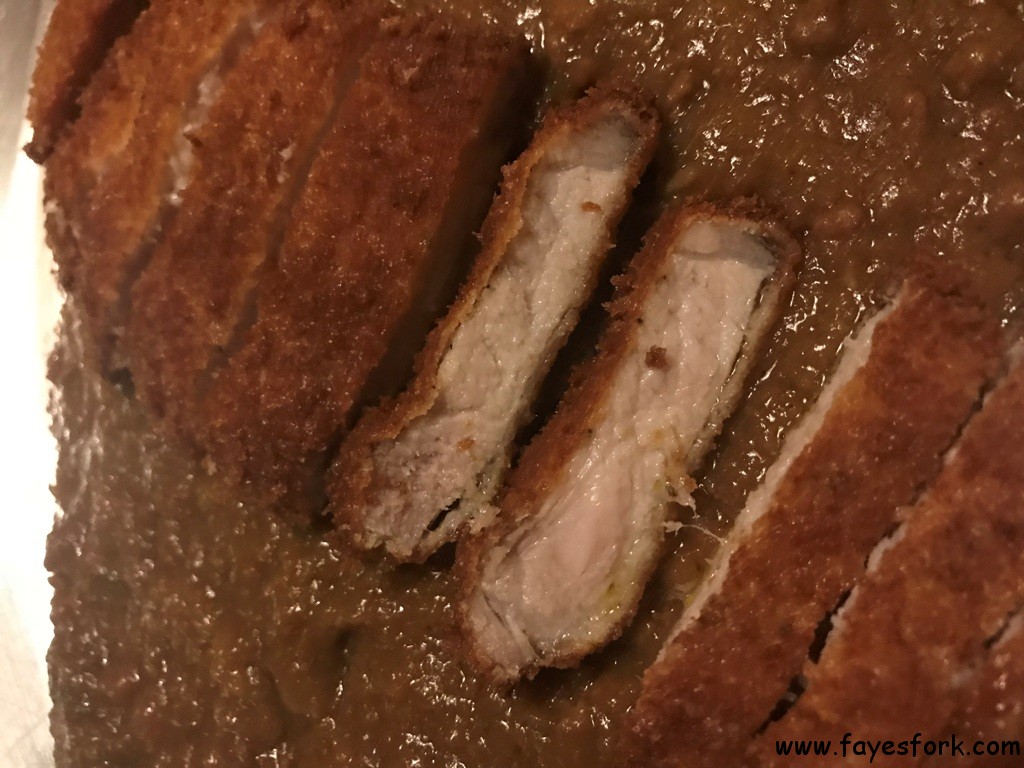 It's not a cheap dish at $12. It comes on a metal platter which I didn't like since it cools down the dish rather quickly. The curry sauce was chunky and thick – I think there's minced pork or something in the curry. The pork cutlet (that's an extra $4) tasted a bit dry. We didn't really enjoy this dish.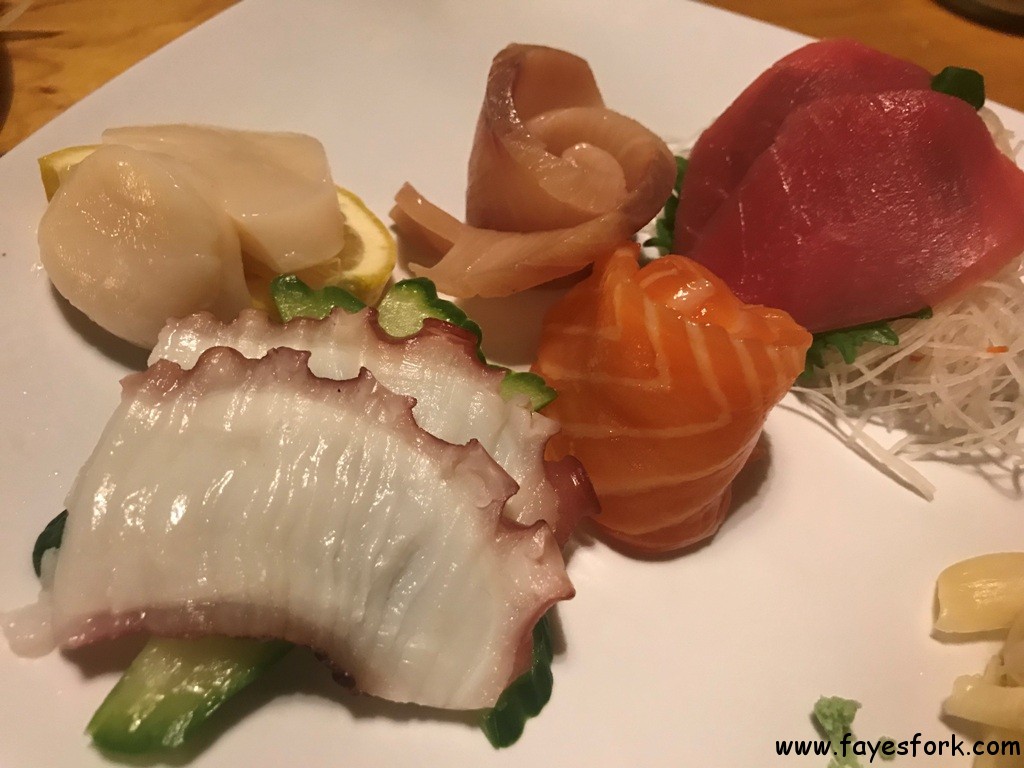 My mom ordered this as her entree and didn't like it. The deluxe had scallop, octopus, hamachi, salmon, and tuna. She said the scallops were the best part but the rest of the sashimi wasn't of high quality.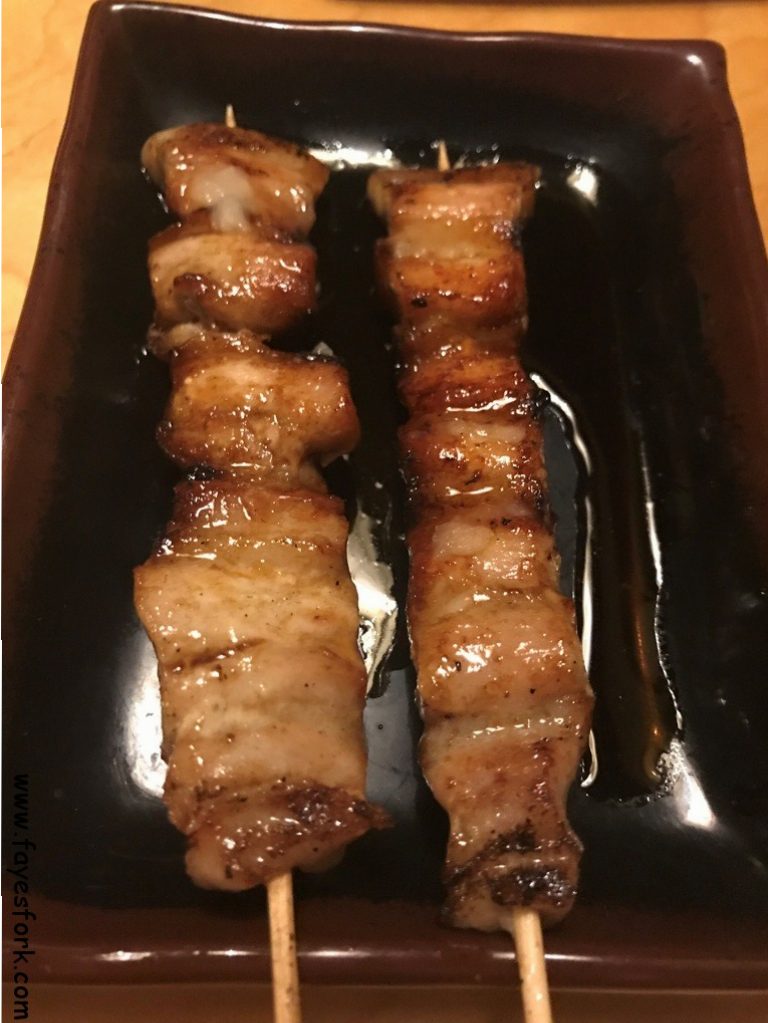 They have one person manning the binchotan grill. Yakitori is only offered during dinner. The fatty pork neck was my favorit that night. The tender neck was delicious with the sweet marinade.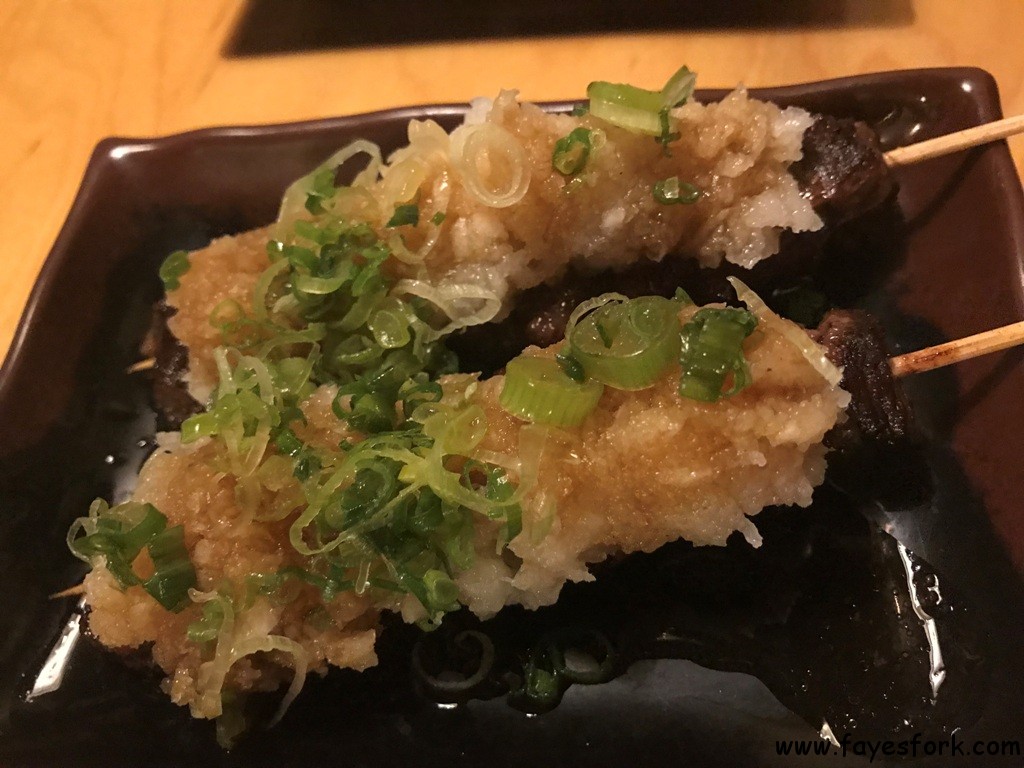 There was a lot of cold radish piled on top of the hot beef. The ponzu sauce was tart and yums. The beef itself wasn't bad – a bit chewy but alright.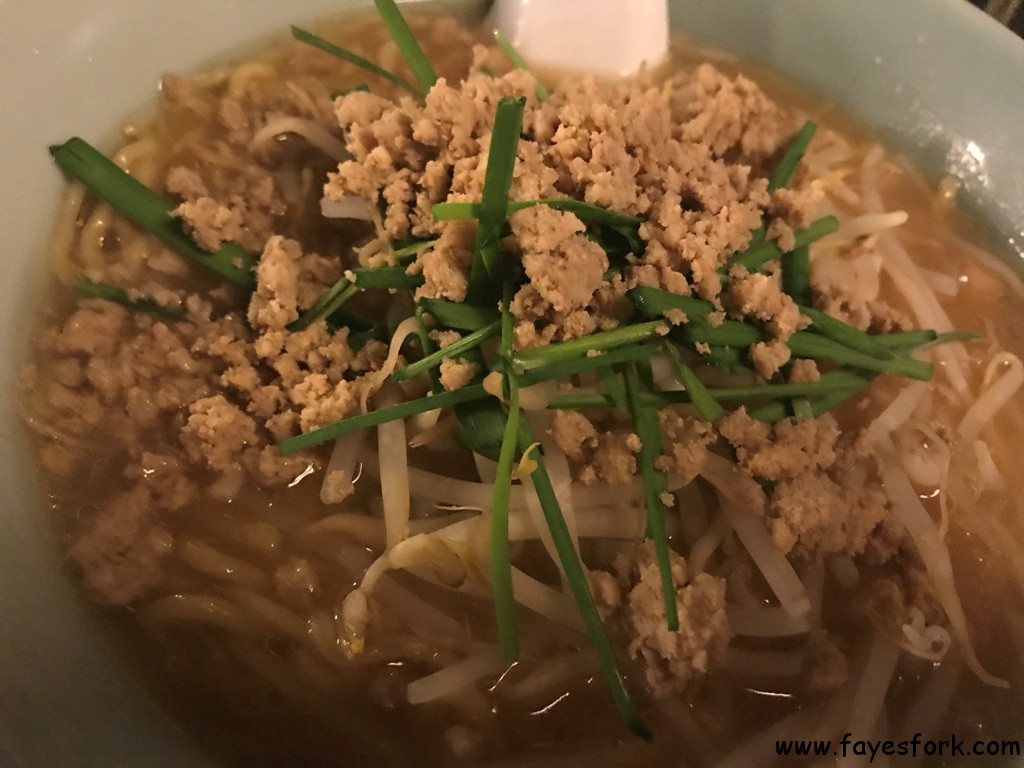 Cdj ordered this. The bowl had a lot of noodles. The broth ratio seemed off.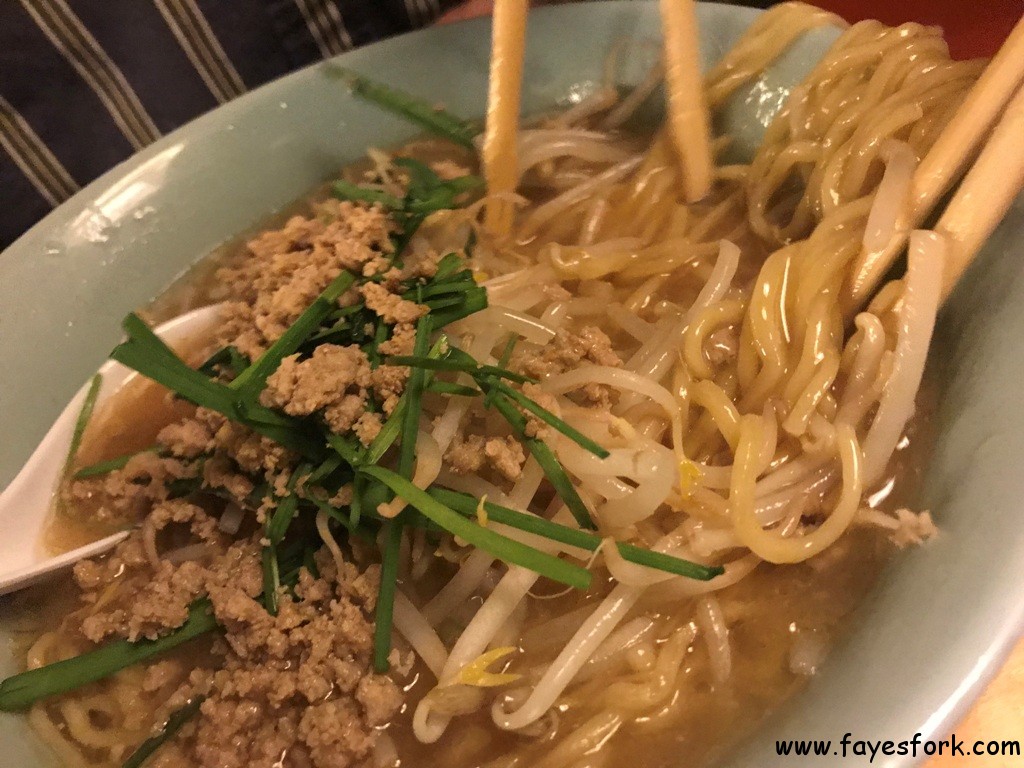 It was a thick broth ramen. My mom compared it to Da Ru mien. How could that be possible I asked her. Da Ru mien has corn starch incorporated into the broth to make it hearty and thick. She said the ramen broth here tasted like a sauce.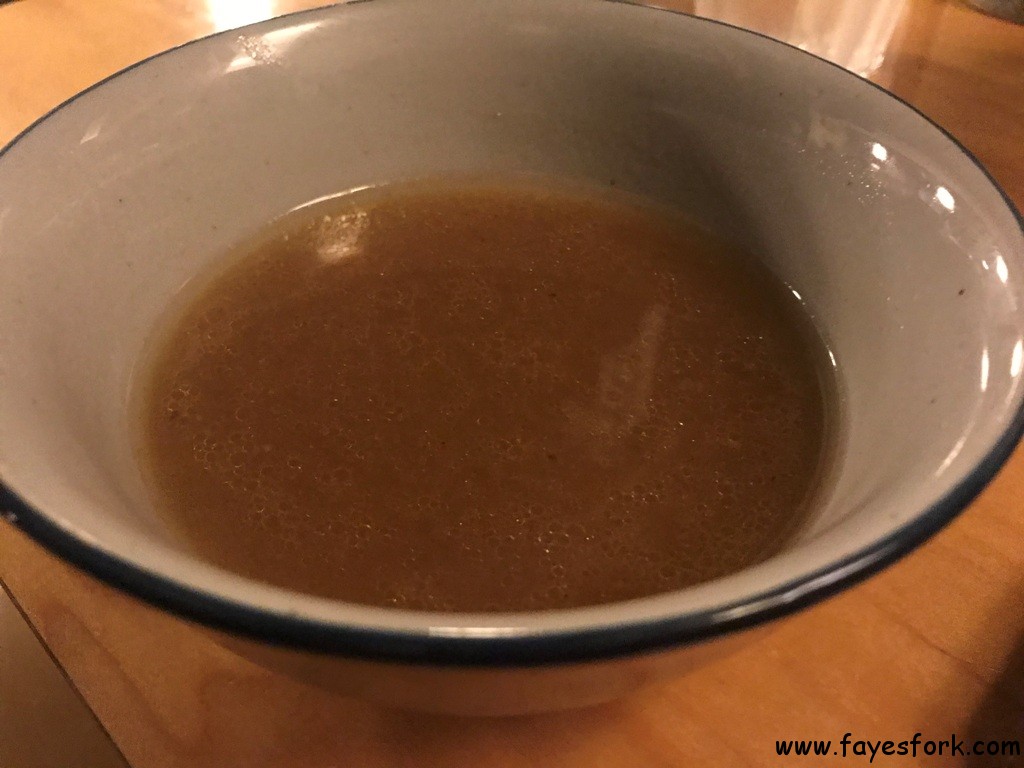 I didn't even try the ramen but ordered an extra bowl of the broth for $1 since I felt bad that there was so little broth for the others. My mom barely touched the extra broth so I finally took a sip and yeah – she was right. It tasted like a fatty, buttery, sauce. It was unpleasant on it's own. Not sure how this is even drinkable with ramen as it was so thick and fatty.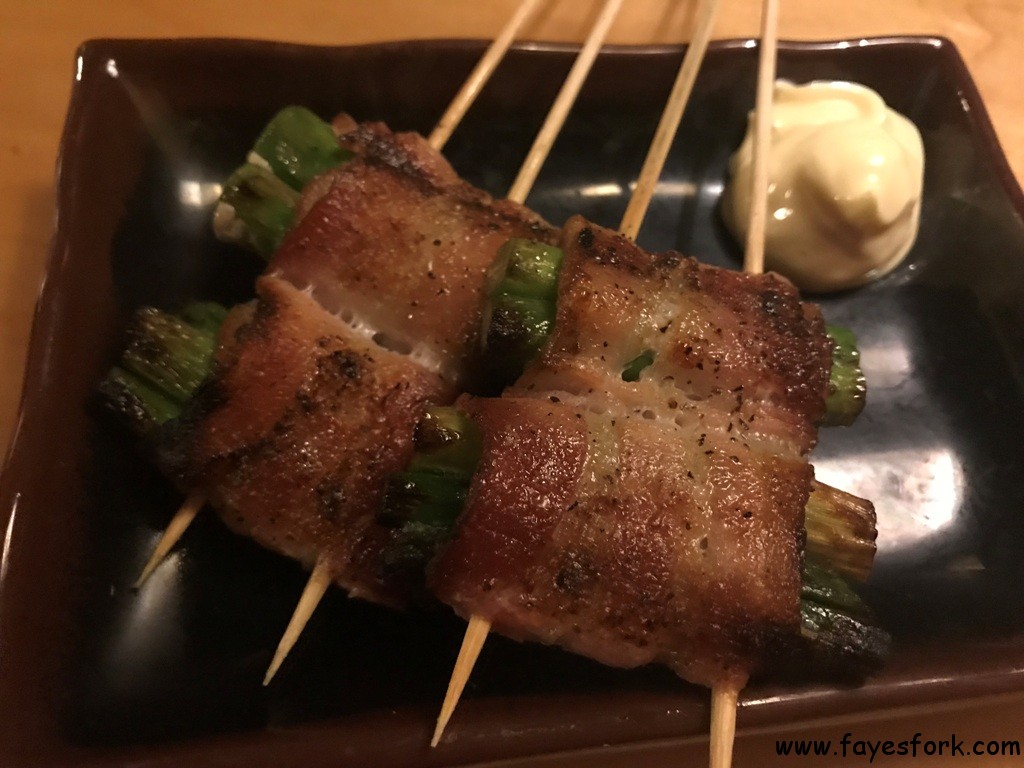 The bacon was well charred but they need to trim the asparagus stalks.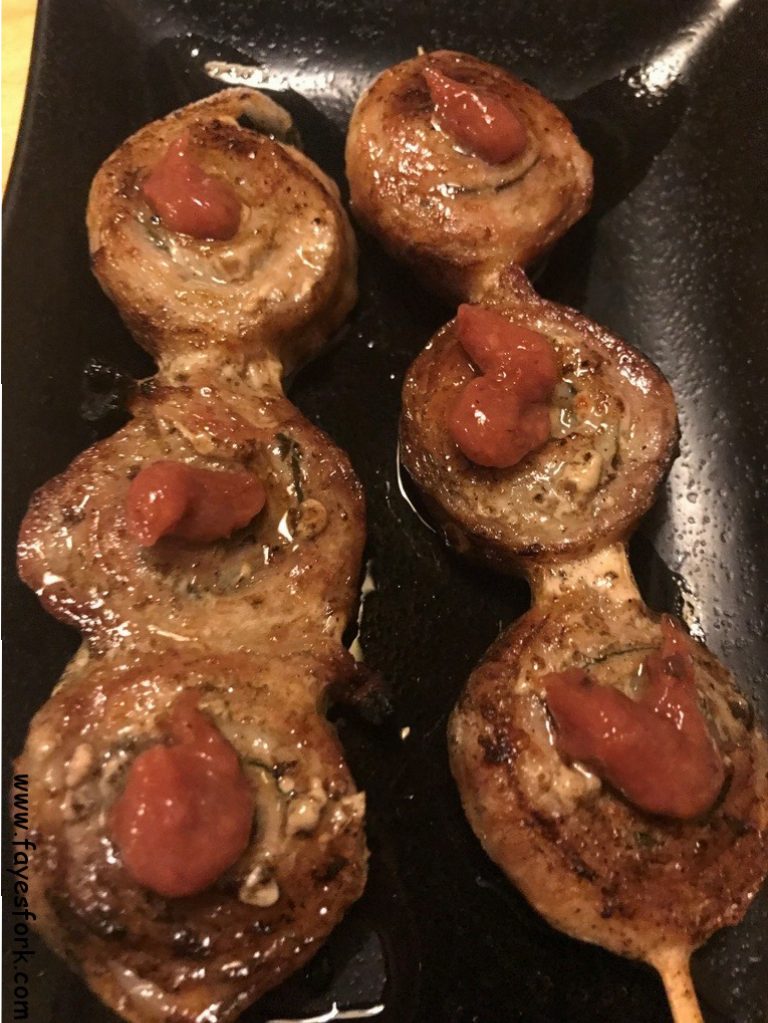 Of course Cdj ordered this to be cool. I didn't try this and my mom only had a bite.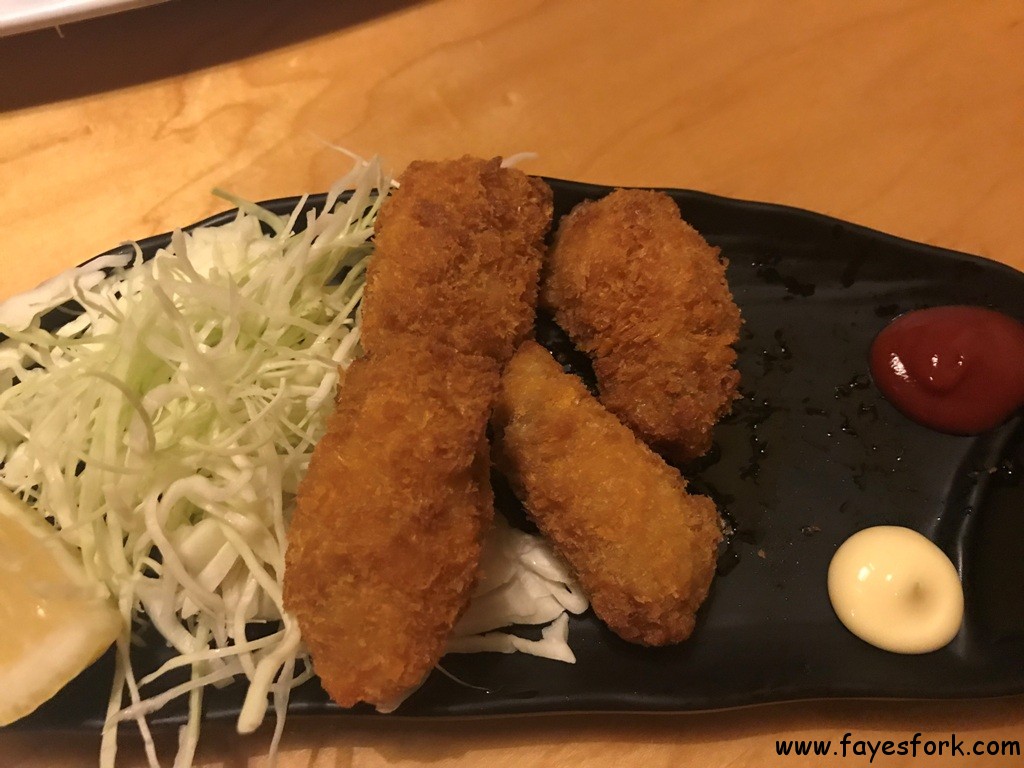 Have had this dish before and remembered it was a small portion.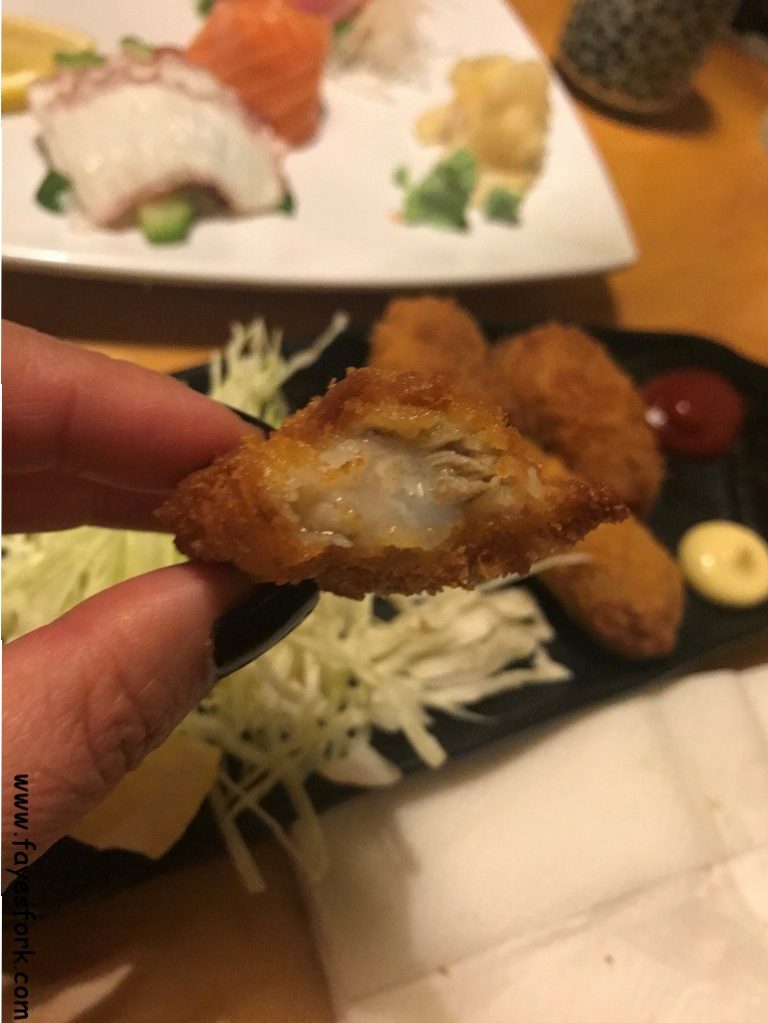 The panko breading is thick so it's mostly what you tasted when you bite into one of these fried oysters.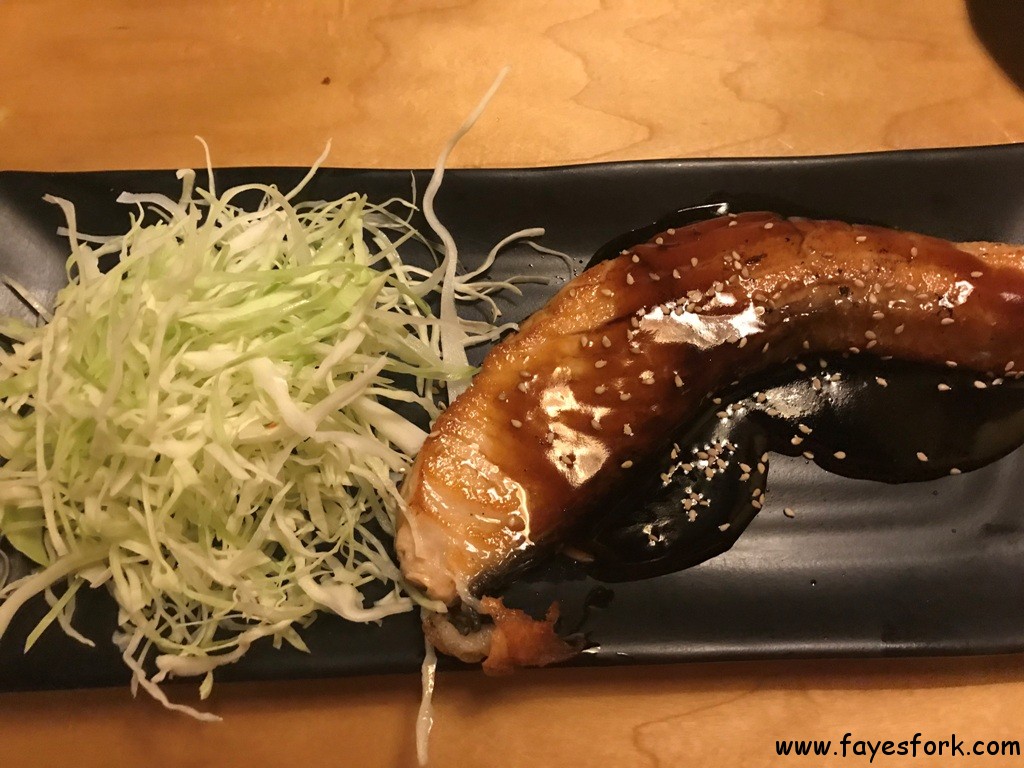 The piece of salmon was well grilled and I enjoyed the thick teriyaki sauce.
Service was ok. Food is quickly brought out and your drinks are sometimes refilled in between. Hinotez was really busy by the time we left. I'd say 95% of the clientele were Asian that evening. I'd come back to try their breakfast menu (mmm-yoso re visited this year) or perhaps their happy hour. Regardless, it was a fun non-traditional way to spend Christmas Eve this 2017.
Hinotez
7947 Balboa Ave
San Diego, CA 92111
(858) 565-4244