Happy New Year 2018! That's the second time I've written 2018 this year. I had some meaningful end of the year thoughts I was going to post before the new year but was too busy eating to do so. Figures right. Annie from Jewskimo had told me about Shan Xi Magic Kitchen some time ago. I had seen this restaurant but never gave it much thought. My mom and I had errands in the area so I suggested trying out Shan Xi Magic Kitchen. She is THE WORST food critic around so I didn't have much expectations visiting Shan Xi. I am surprised to write that this is now one of her favorite restaurants in San Diego. We have visited twice in the last week.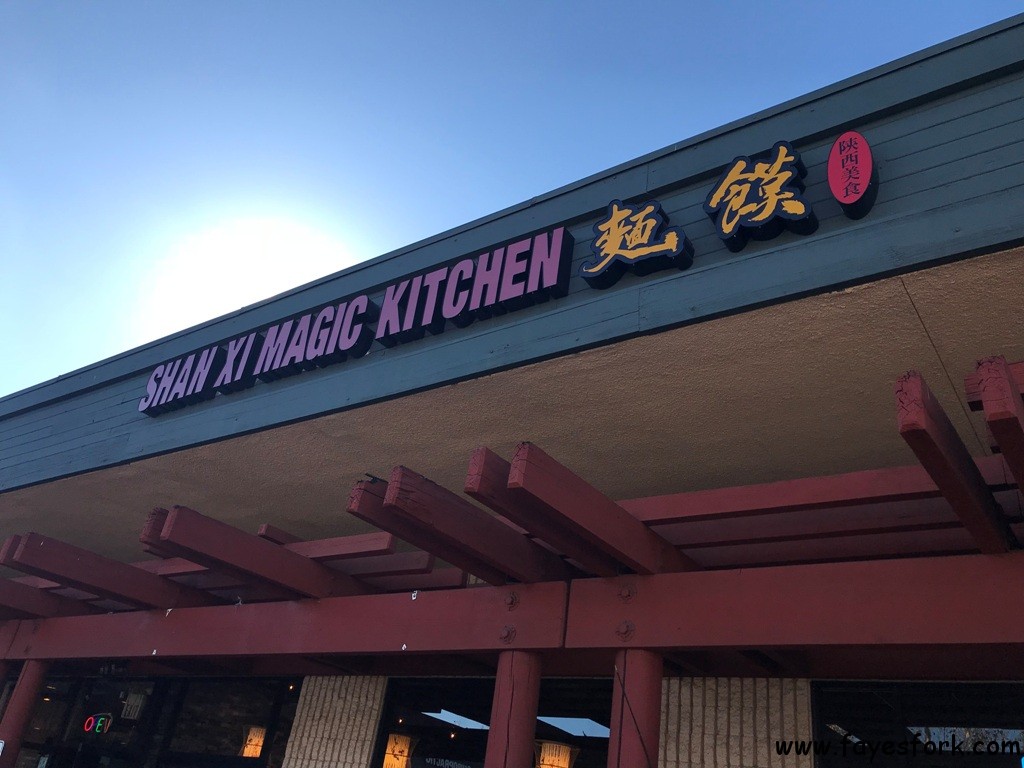 Our first visit was for lunch.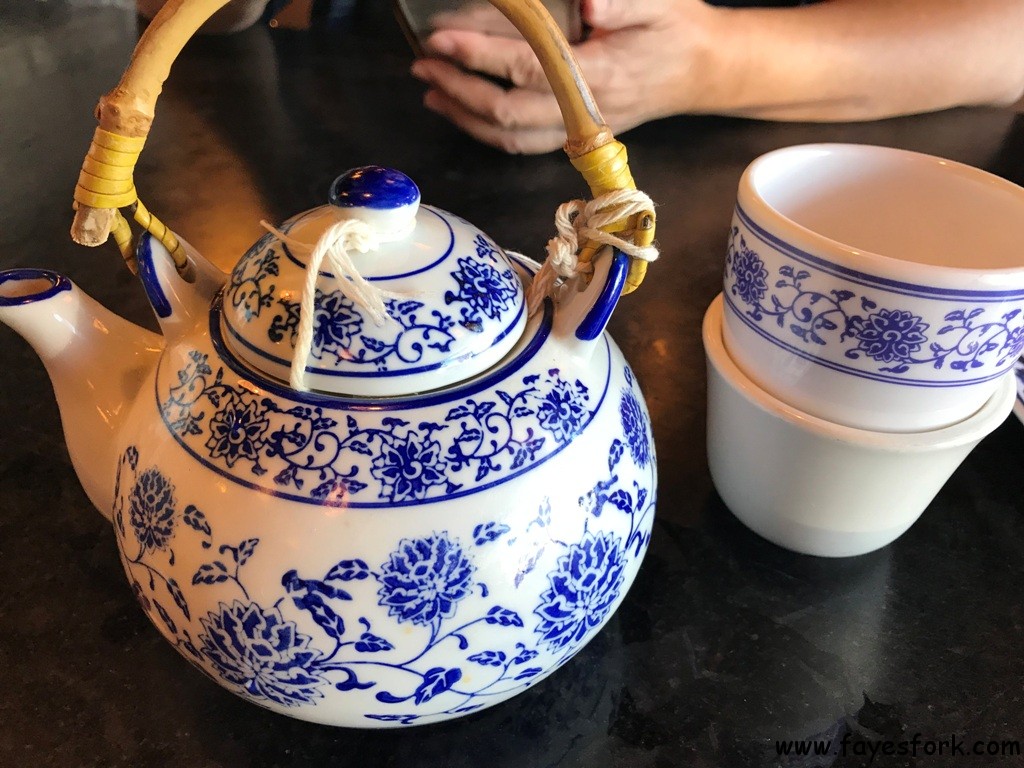 Hot tea was $1.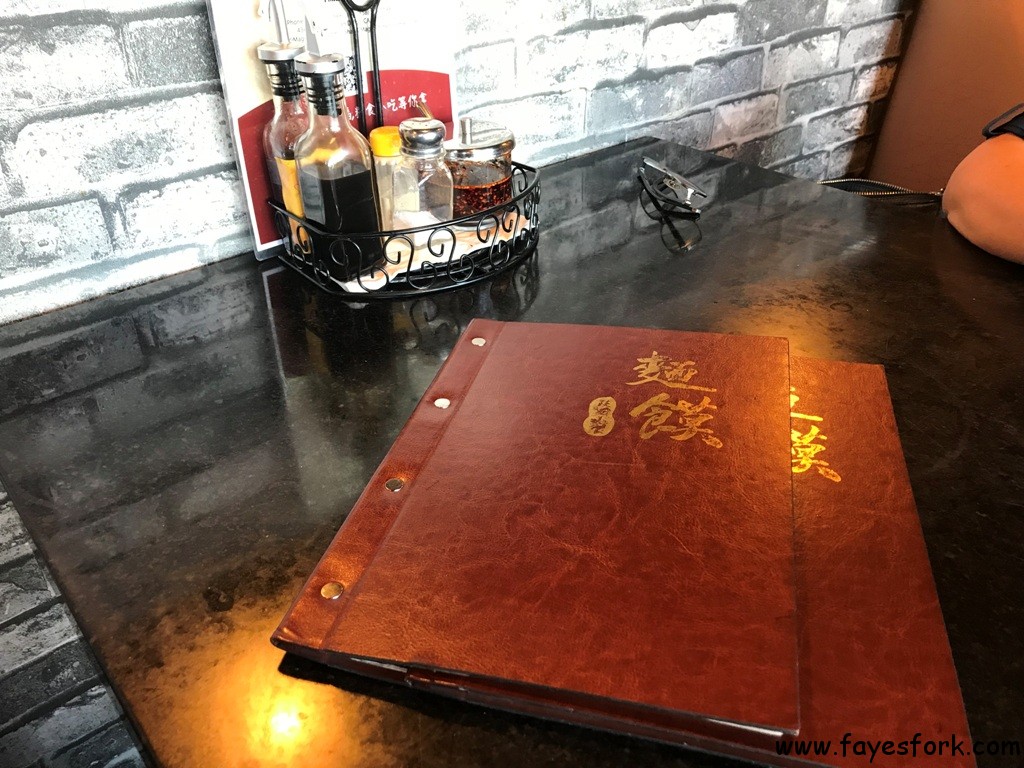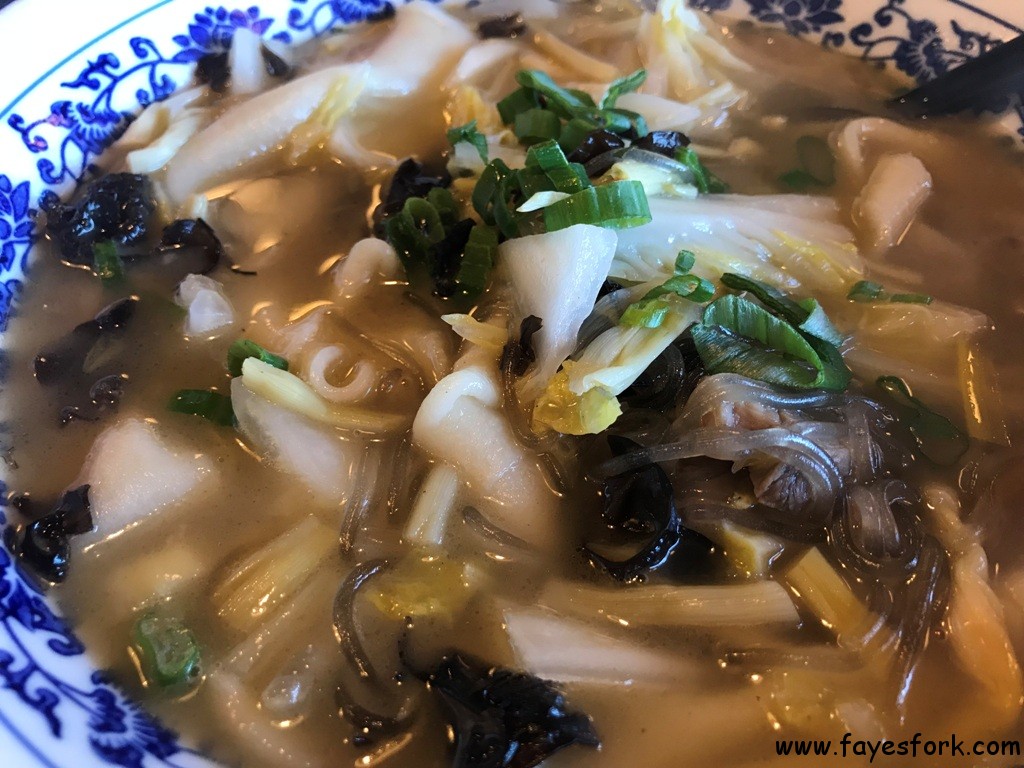 This large bowl of hand pulled/ripped noodle was only $8.99. It came out within five minutes of ordering. I don't eat lamb but mom loves this meat. She made me smell the broth as it wasn't gamey or lamb smelling whatsoever (which is a good thing for us).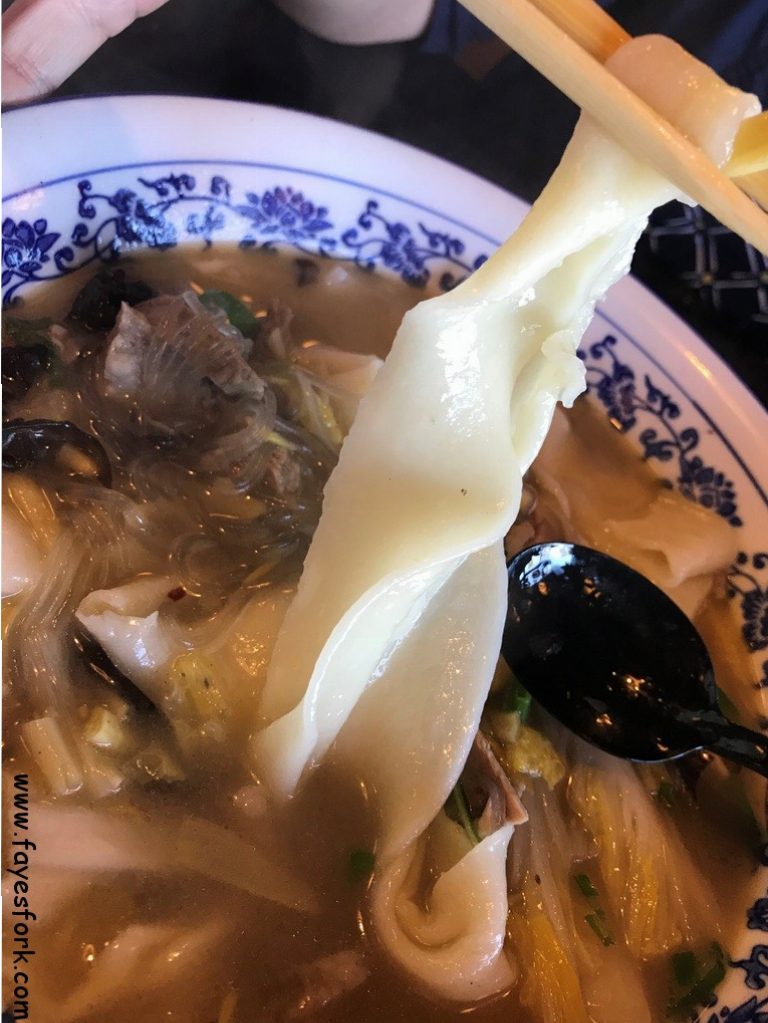 Heavens gracious – the thick large noodles were perfection. This noodle has such a wonderful chew and pull to it. It wasn't overcooked and it was enjoyable to bite through. My mom said the broth was a bit light but the lamb was tender.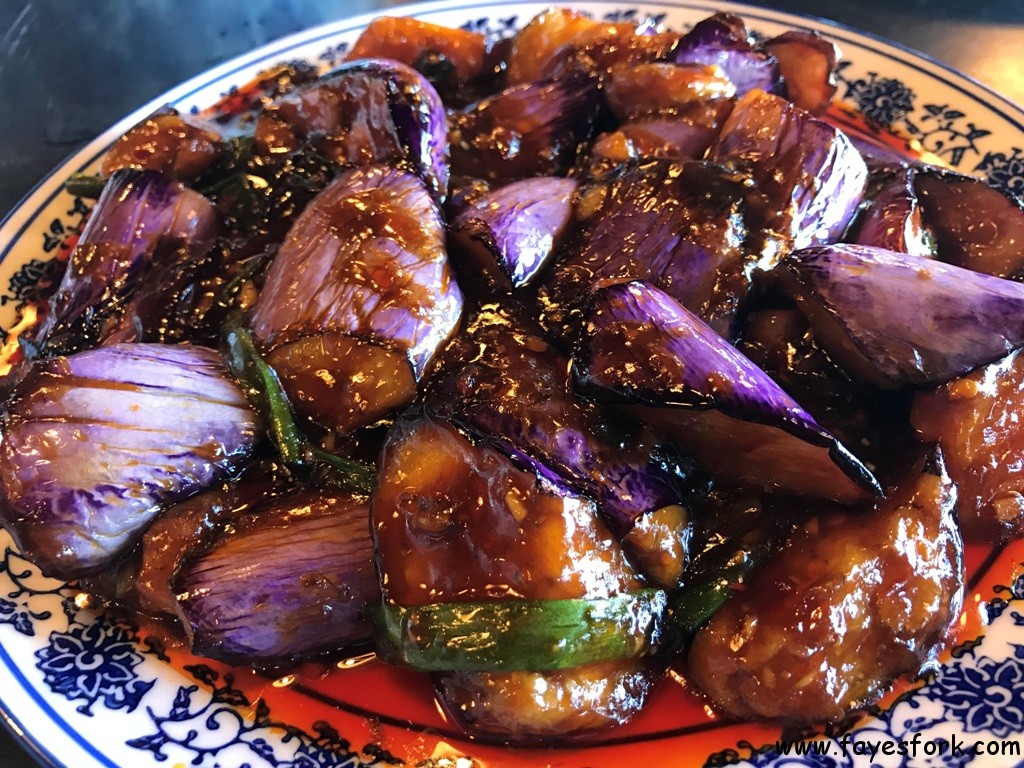 This was another large plate for the price. The eggplant came out smoldering hot. The eggplants were amazingly cooked and not mushy or oily. The sauce tasted of pungent delicious garlic. We LOVED this dish.
This was an appetizer so not sure why it came out so late. We had to remind them actually. The cucumber salad was so yummy. It tasted freshly cut and made. There was amply garlic and sweet vinegar. This was one of the best cucumber salads I've tried (and a great portion for price too).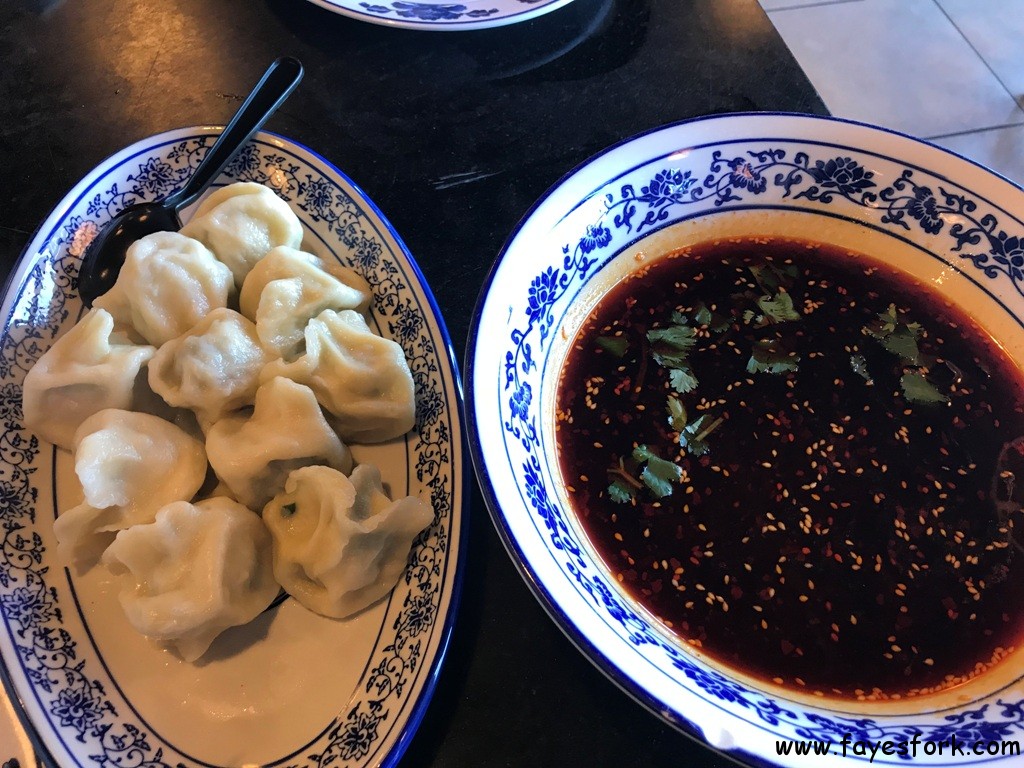 I didn't realize the dumplings came separate from the soup. I liked that.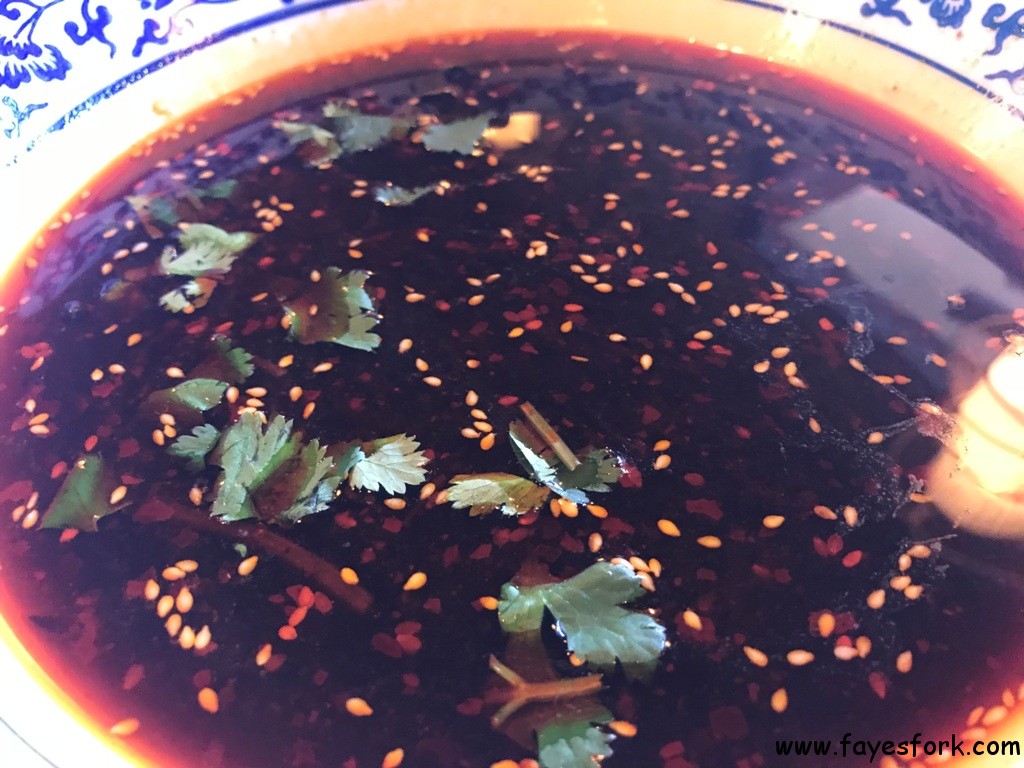 I wouldn't say this is a soup as it was oily and not really drinkable. I didn't think it was very spicy while mom was sweating after trying the soup.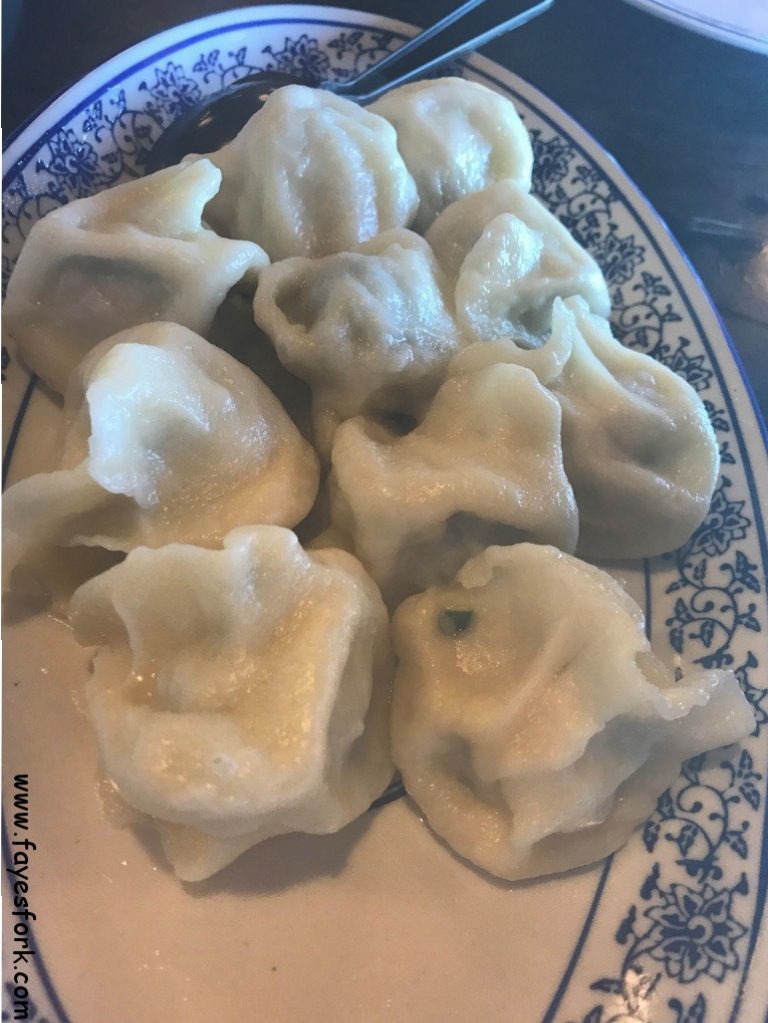 You get about ten dumplings. The dumpling skin tasted thick and homemade. We would drop a dumpling in the soup, let it sit a bit, then fish out the dumpling to eat.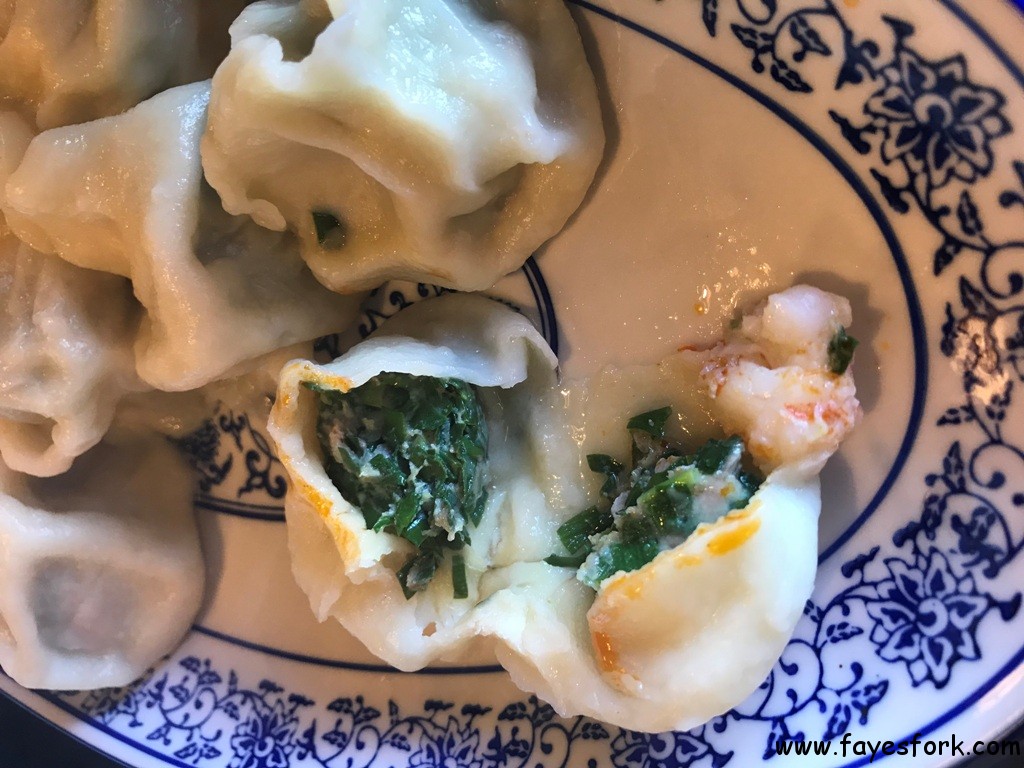 This was a very good dumpling. The leek, pork, shrimp filling tasted very fresh and down right delicious. The wrapper was hearty and substantial. I would bypass the 'soup' next time and order the dumplings alone.
One important note for Shan Xi Magic Kitchen : they offer NO RICE. They don't sell it. They don't have it. There's no white rice here. We had asked early on and heard other customers ask as well. My mom said the province of Shan Xi is known for their use of lamb as well as flour. She thinks Shan Xi Magic Kitchen is sticking with tradition and therefore not offering rice.
That being said – she still needed something carby to eat with our meal…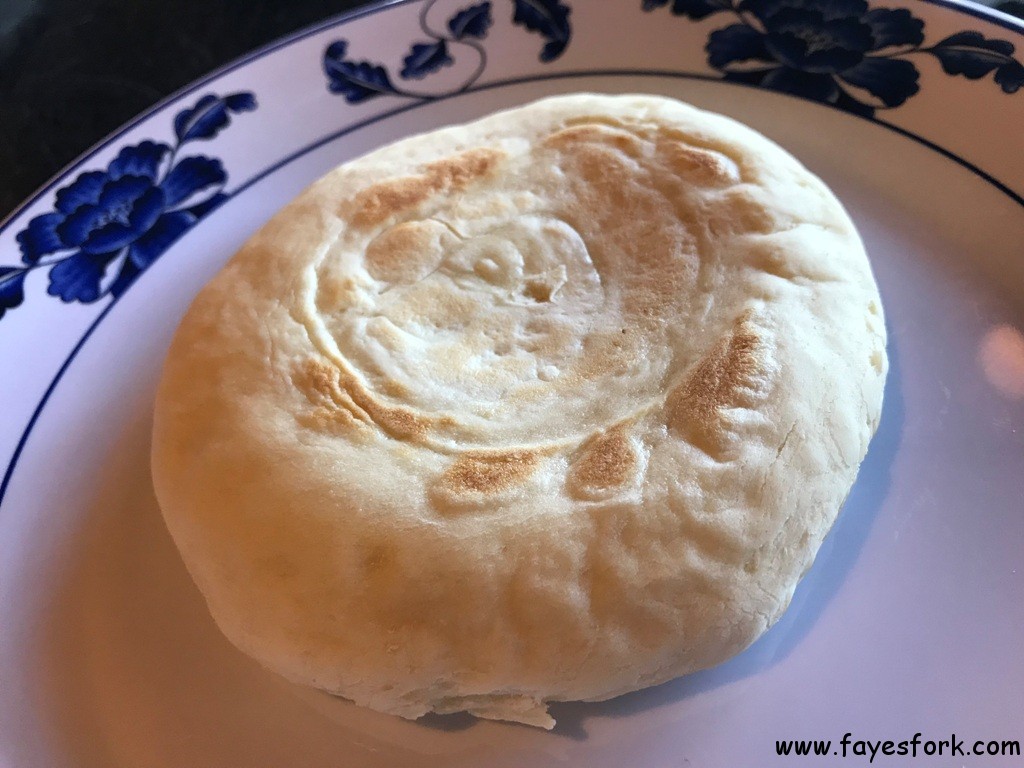 I found it so funny they called this a burger and charged $1.50. It's bread (almost like a shaobing) they hand make here at Shan Xi Magic Kitchen.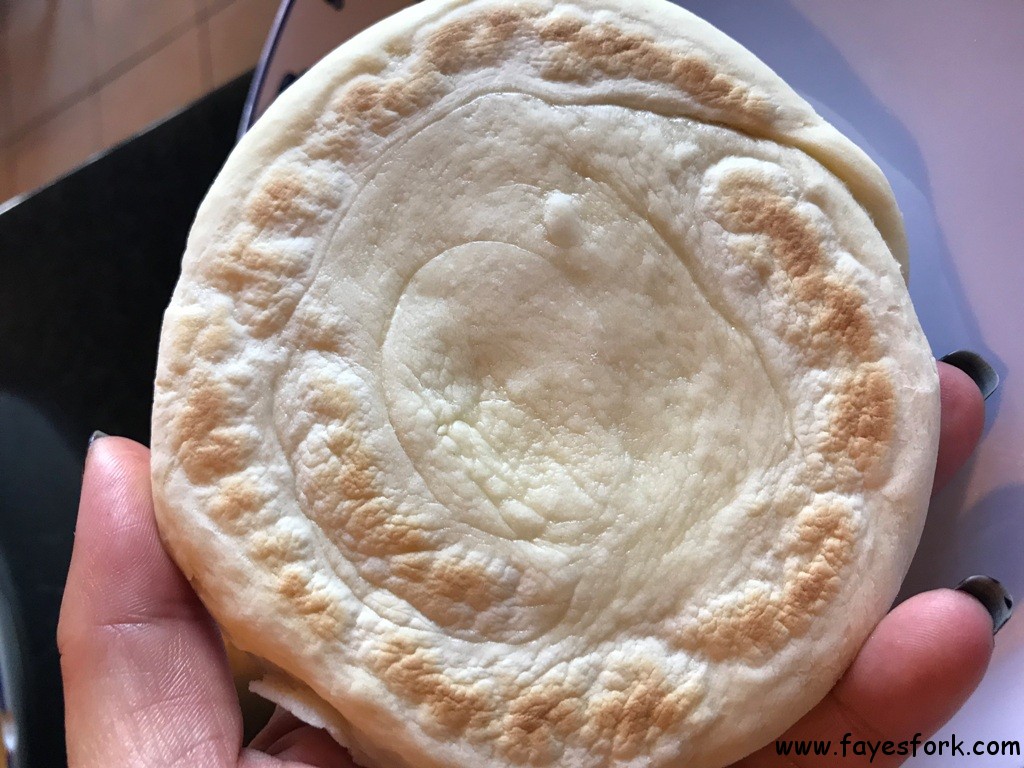 The bing came out warm and nicely pan toasted.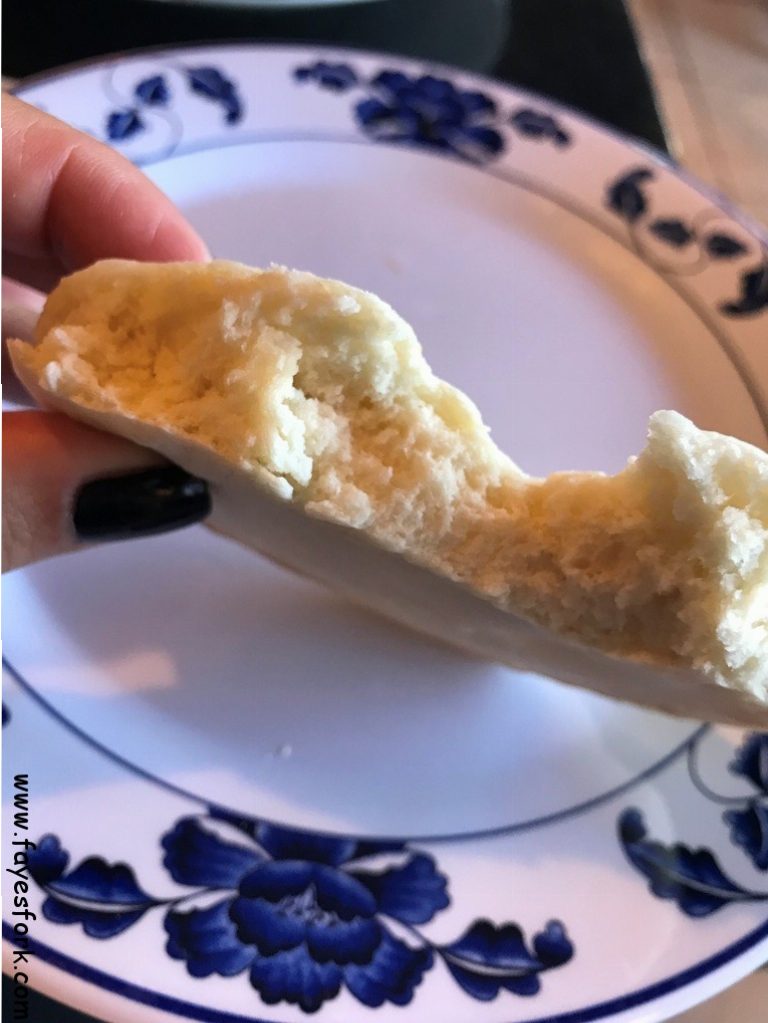 It was dense with a pleasant flour taste to it. It tasted marvelous when dipped in the eggplant garlic sauce. My mom said not offering rice is a great way for the restaurant to make customers buy more carb dishes like this 'burger'.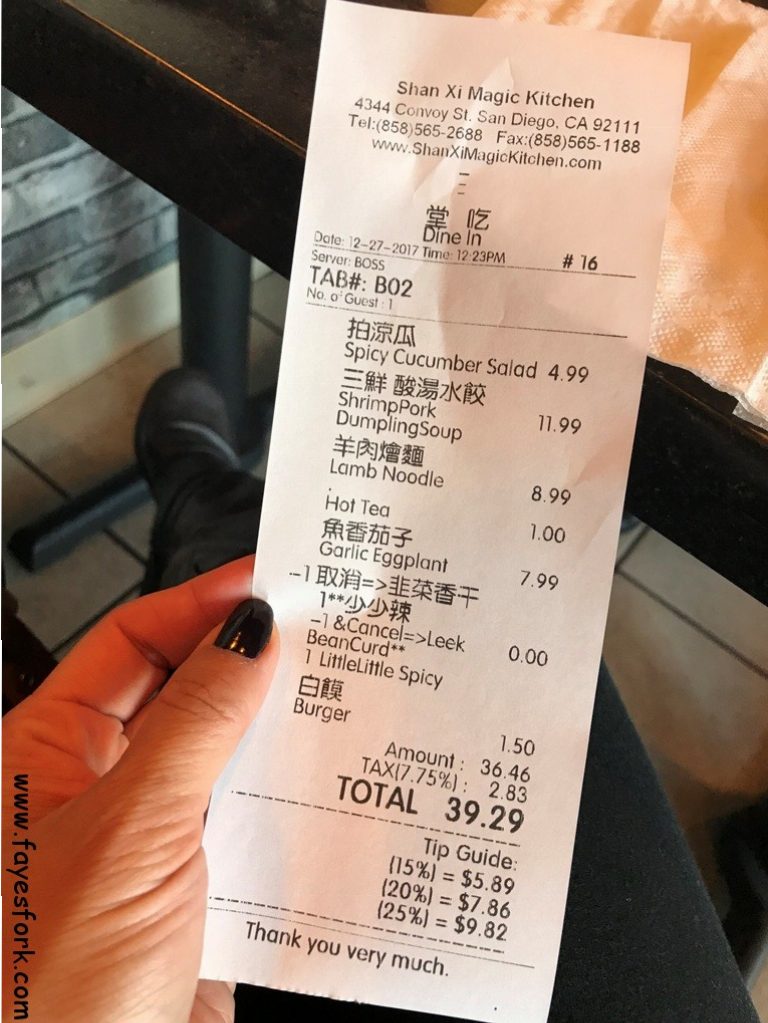 Not a bad price for this large lunch! We both left with full stomachs. Most importantly, we left knowing we wanted to return to try more items.
Fast forward to NYE 2017 dinner…
We had a party of 6. My mom wanted to treat everyone. Cdj was invited and had the task of making reservations. Shan Xi Magic Kitchen does NOT take reservations. So leave it to Cdj to drive there early to put his name on the waitlist. The restaurant wasn't busy yet but be warned that any table for a party greater than 4 people will require a longer wait. We ended up with a party of 4.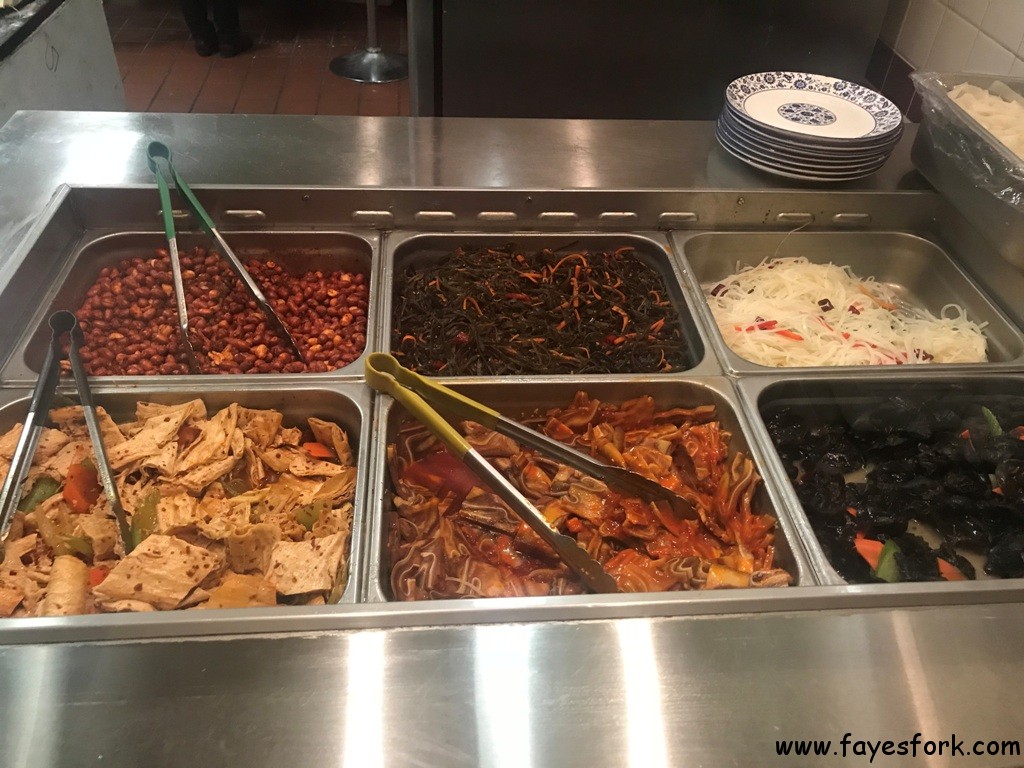 I don't think this is on the menu so don't forget to walk to the front of kitchen to check out their cold appetizers. You can choose 3 items for $5.99.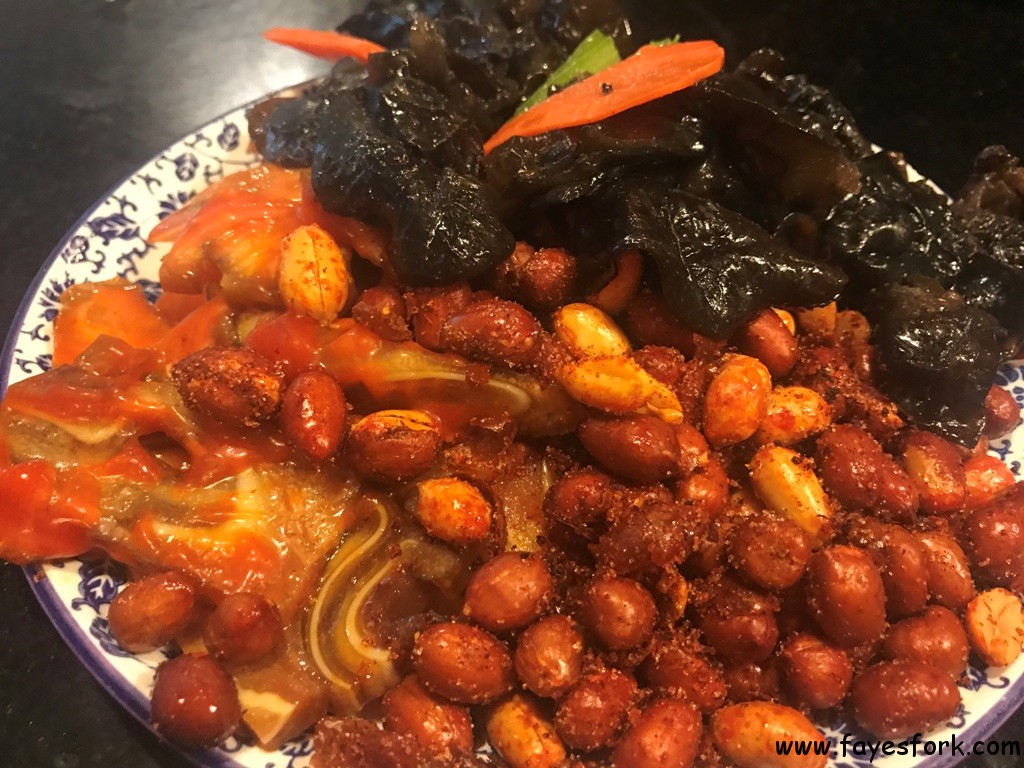 I opted for the peanuts, pig ears, and woodear fungus. All were just meh. No one really any of the three. The ears needed more spicy oil, the peanuts were average, and the woodear tasted mushy.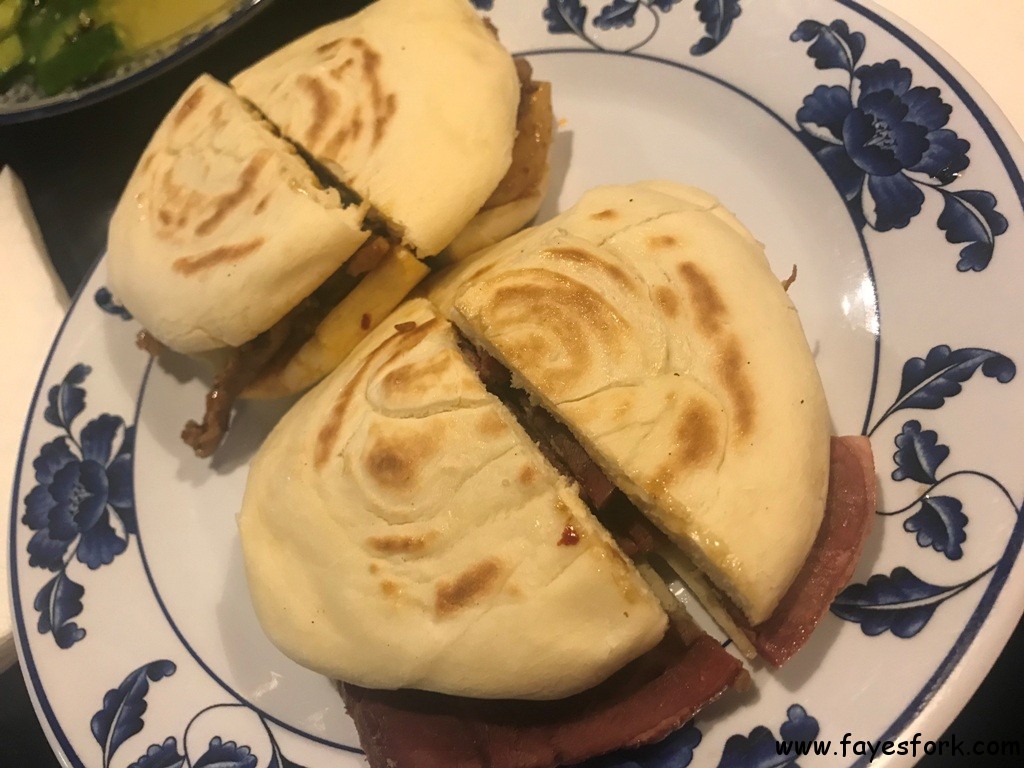 Each burger cost $4.99.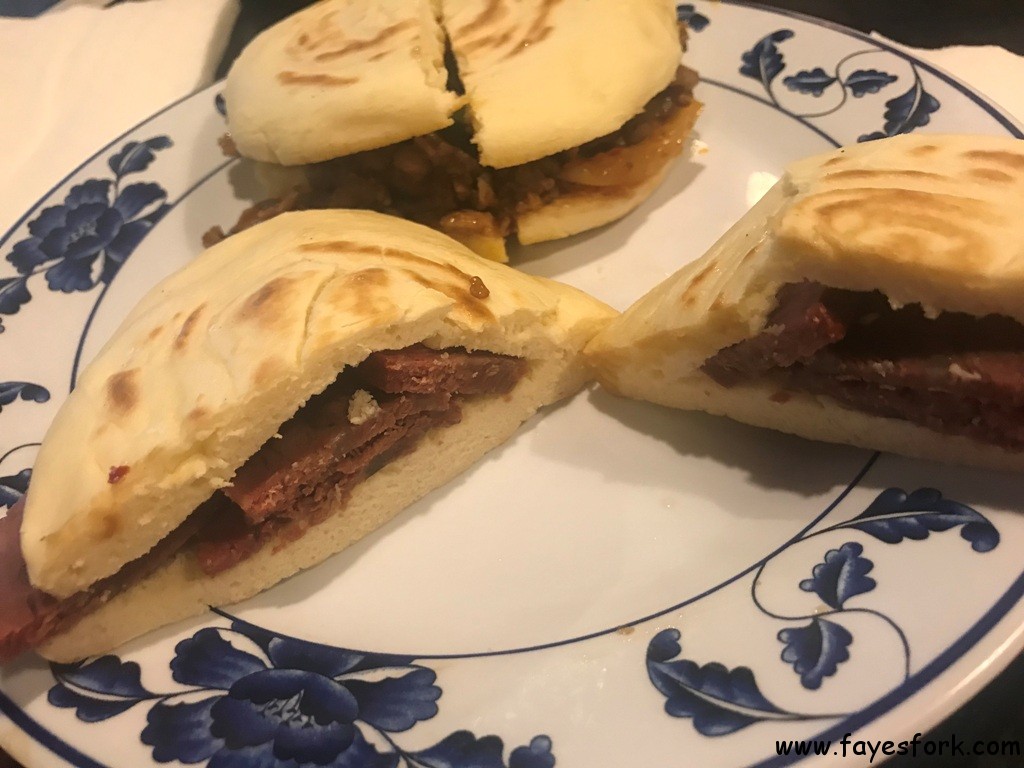 The bread, this time around, was cold and a bit hard. I think this was the beef you see up above and it was served cold. We didn't like this burger.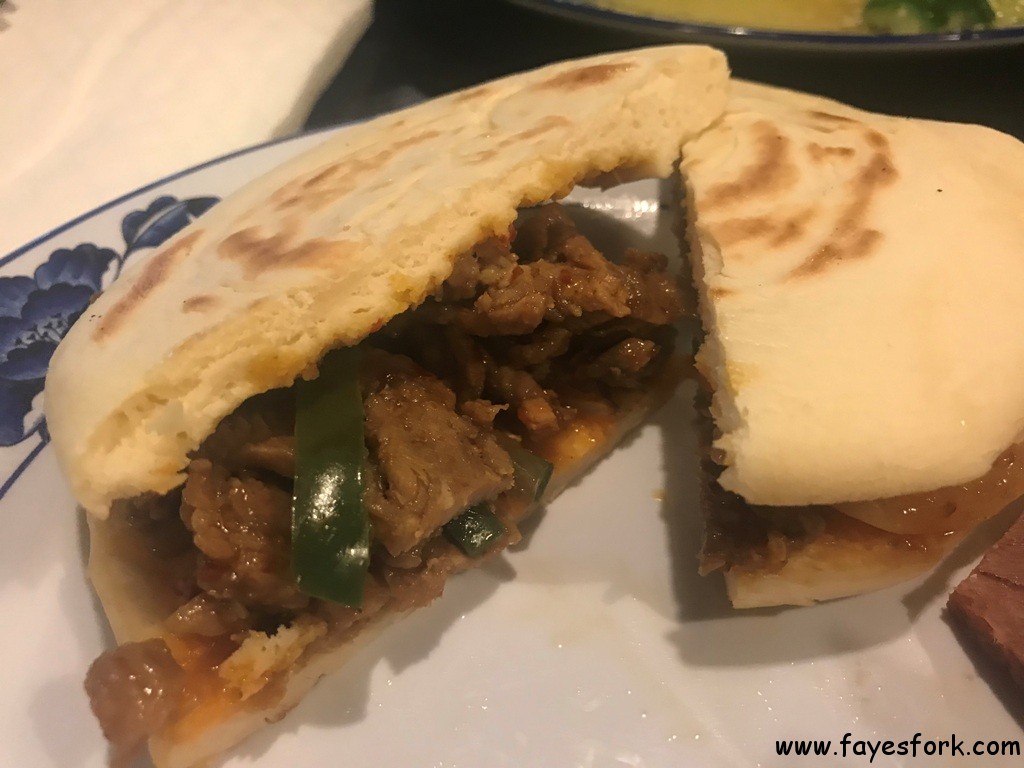 The meat here was warmer but the burger tasted mediocre and an afterthought.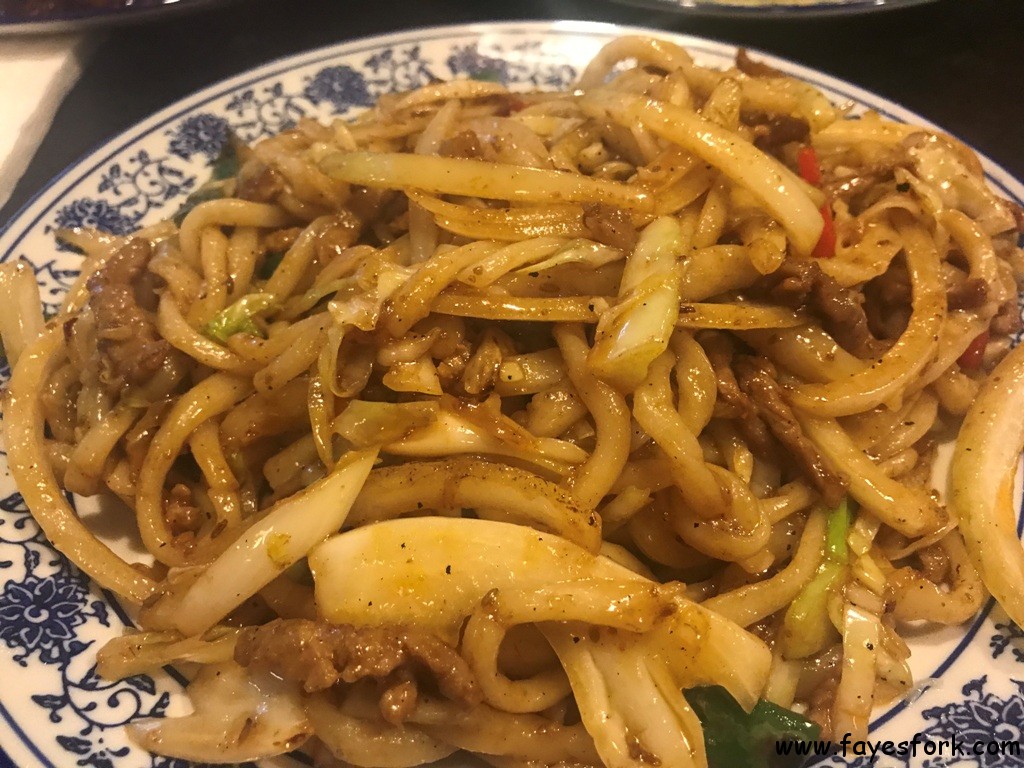 This is one the restaurant's specialties. This was my carb-cheat dish of the night. The hand made noodles were truly EXCELLENT. They were again toothsome and perfectly stir fried with the beef. There wasn't much beef in the dish. There were more onions and cabbage. Still, this was a great savory dish that made us all happy.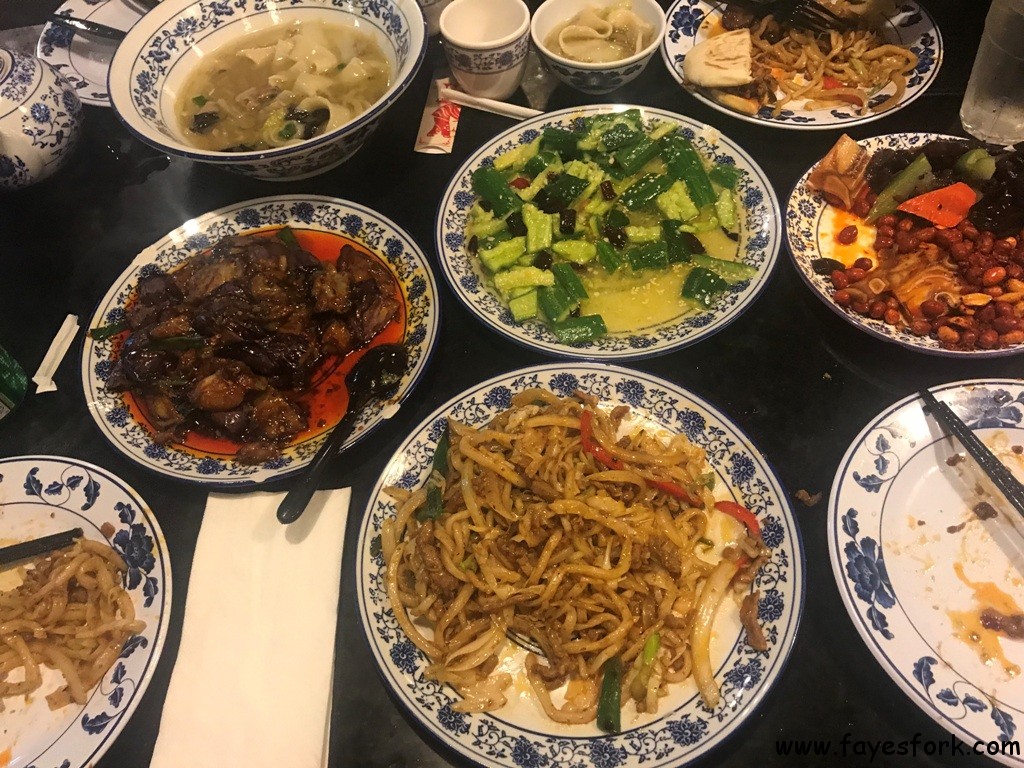 We so needed a bigger table. I forgot to take a picture of the cucumber salad. It wasn't as good as our previous visit. The cucumbers tasted mushy. Mom also ordered the lamb noodle dish for everyone to try since she loved it so much last time.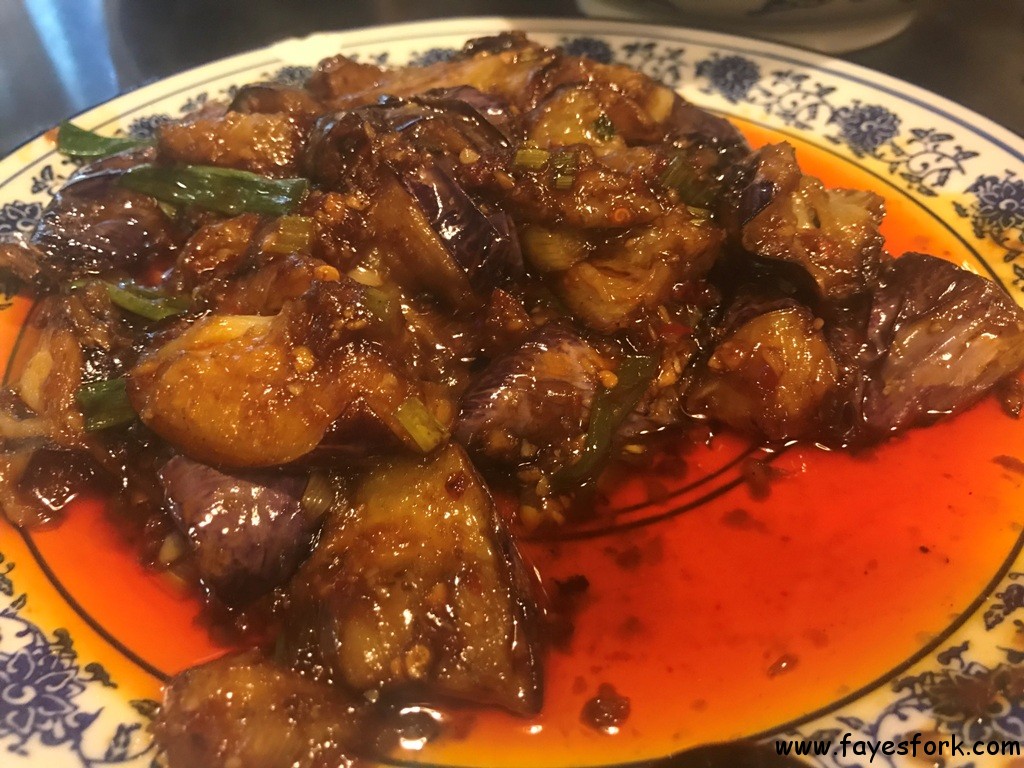 As did the eggplant. The eggplant pieces tasted and looked smashed. The previous version had nice (firm) chunky pieces of eggplant. This version was ugly and not appetizing.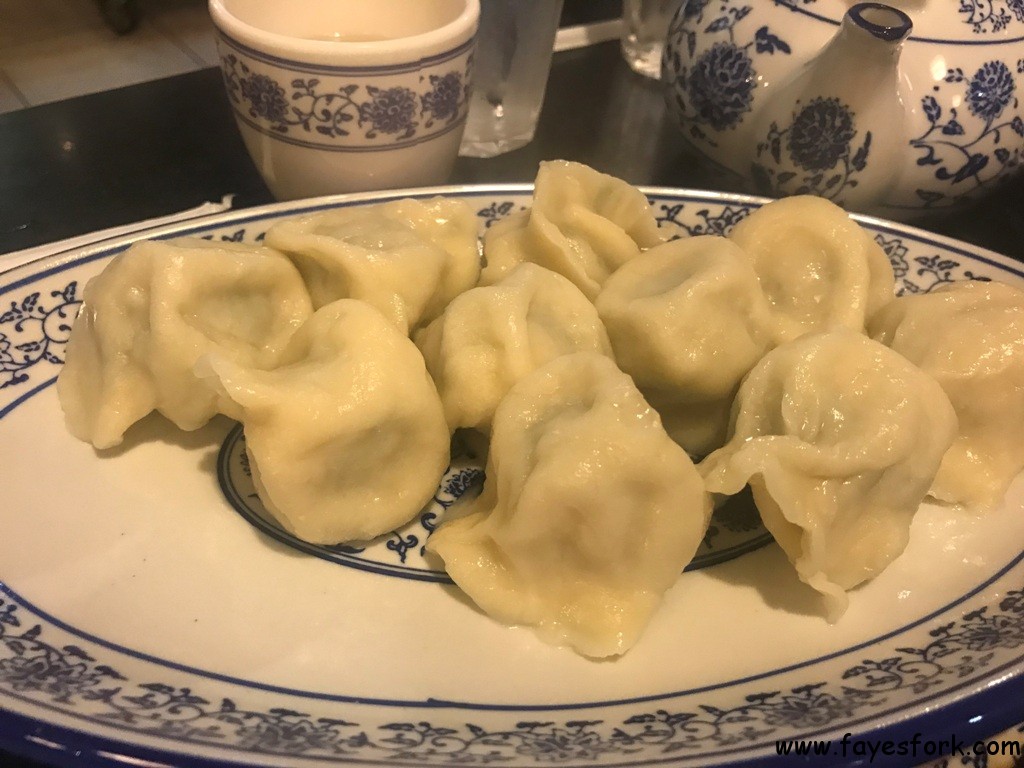 You save about $2 if you don't order the dumplings with the spicy soup. The dumplings tasted fine that night. There's black vinegar and hot chili oil on the table.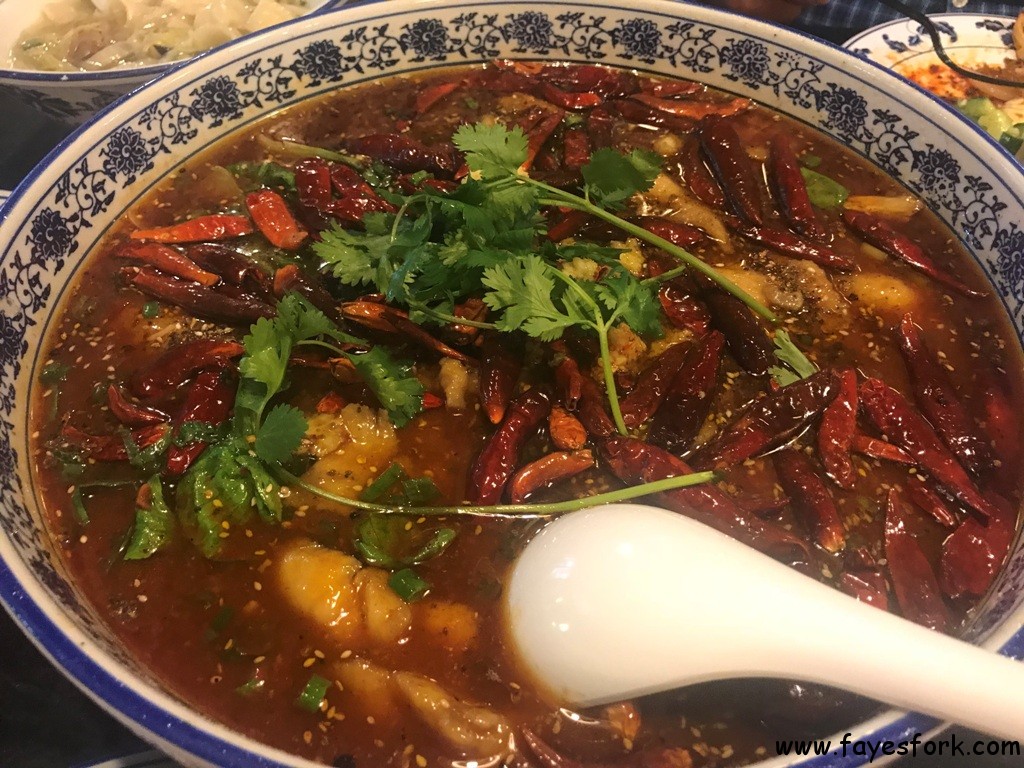 We were warned by the server that this King Bowl fish was large. We all gasped when it was set on the table. I can't tell you how HUGE this bowl was.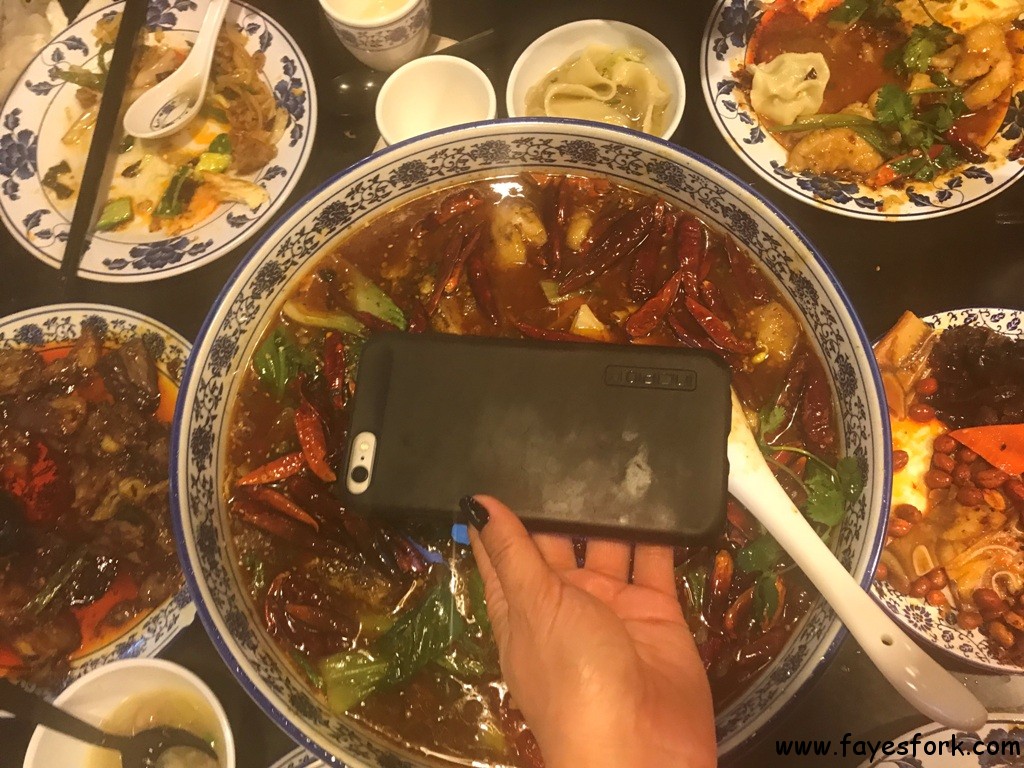 I tried to use Cdj's phone as a gauge. Then Cdj took back phone to take pics for himself (well, Facebook since he's lame). But, he did get some awesome photos which I tried to replicate.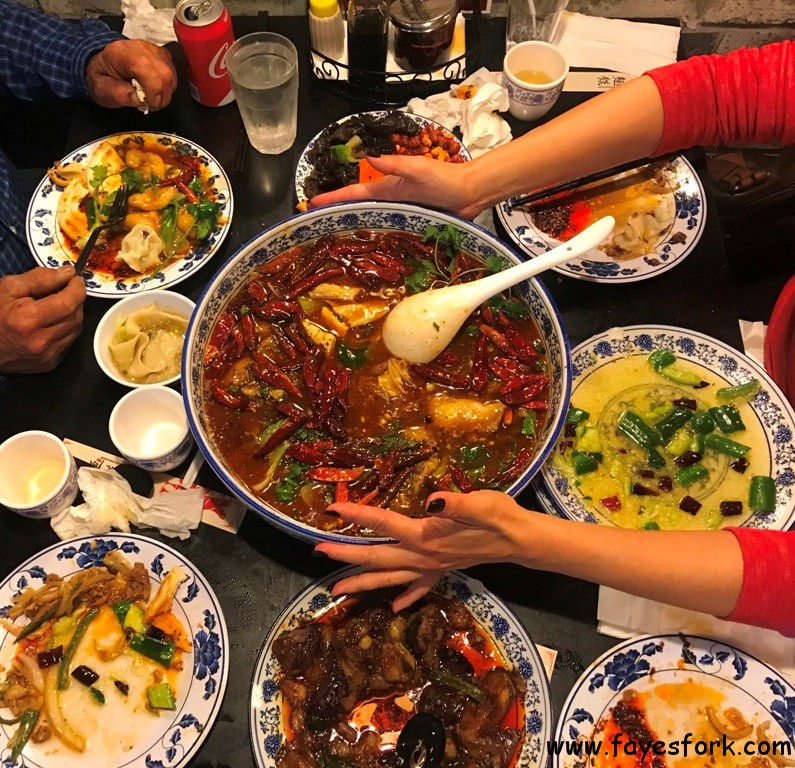 I tried to lift up the bowl to show in photo how massive the dish was. Our friend joked it weighed 10 lbs as I honestly couldn't pick it up (the bowl was super hot too). But it was like a bear-hug sized bowl if you can tell by my arms in the photo.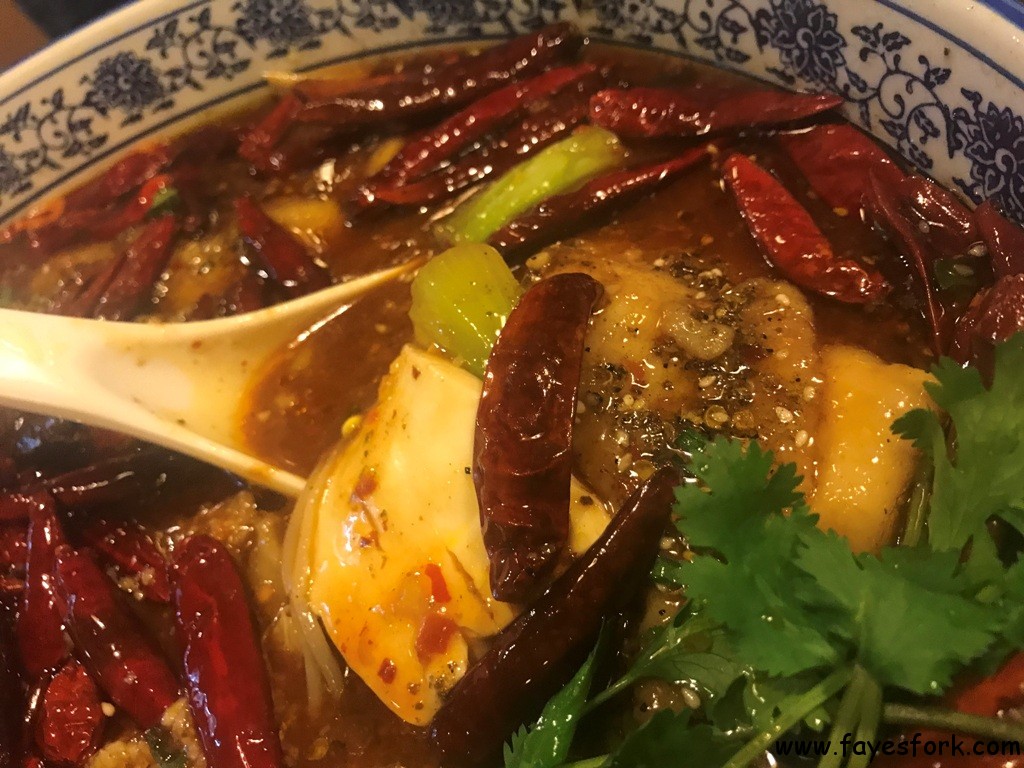 Don't let the size deceive you though. Yes, there were nice pieces of white fish (cod?) inside the bowl but there were mostly tofu, tofu sheet curds, leafy cabbage, bean sprouts, bok choy. There was, in comparison to the rest of these items, not enough fish. I thought the dish could have been spicier but the table thought the spice factor was sufficient. The price was $19.99 which mom thought was a bargain for what was served.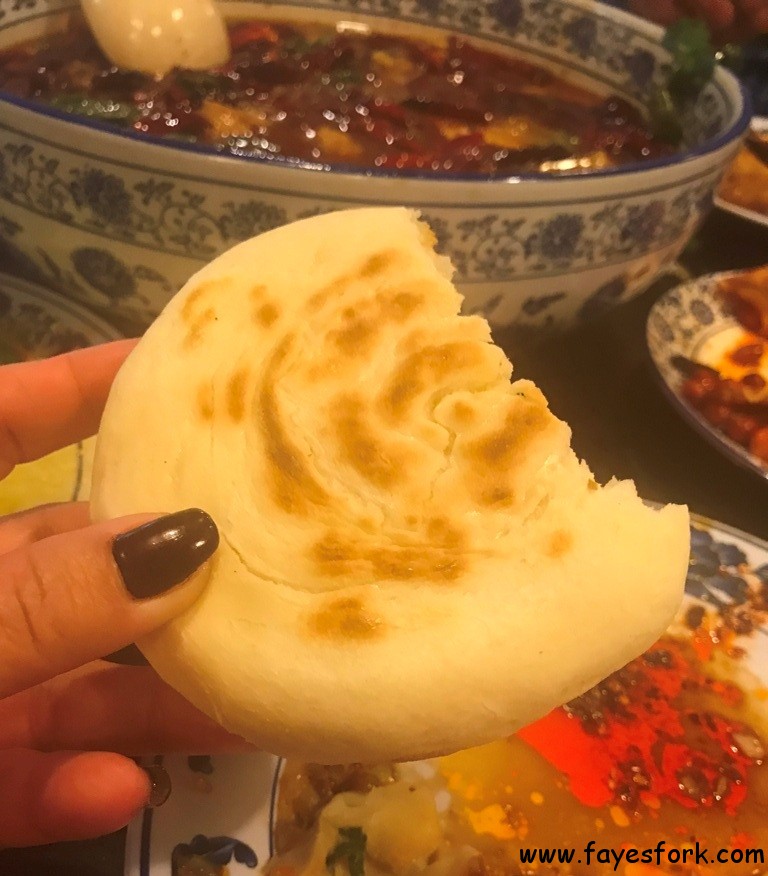 And of course my mom had to order the bread for the table. These were better than the actual burgers served earlier with meat.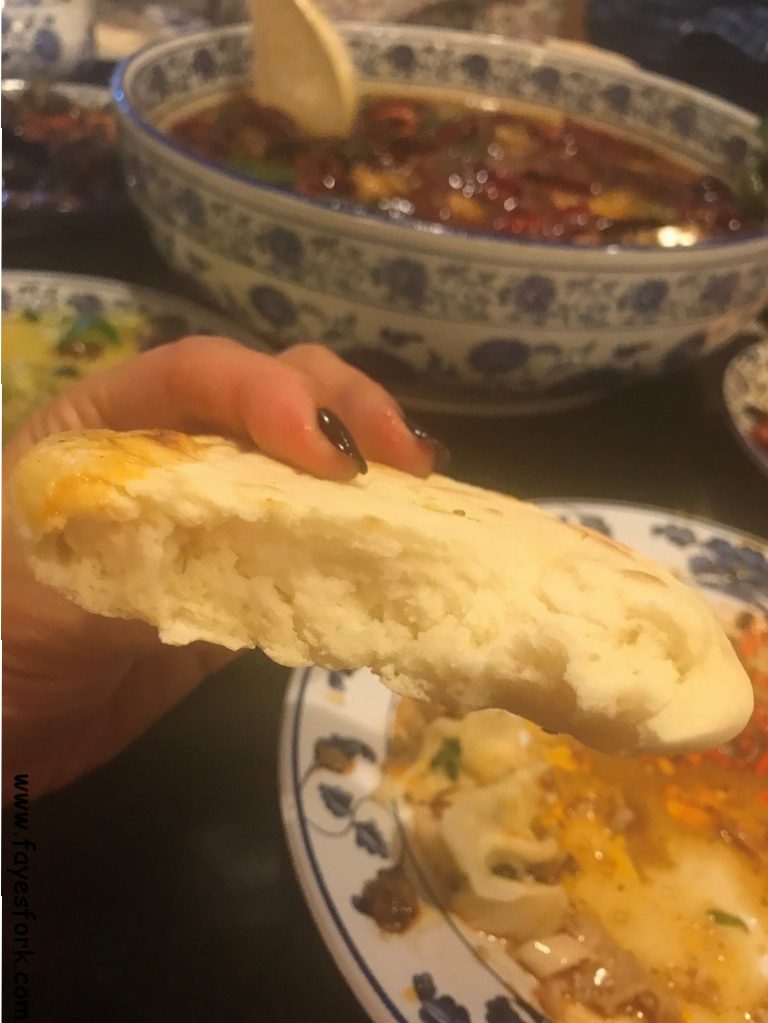 I didn't try one that evening but everyone said the bread went well dipped in the fish stew and eggplant sauce. Friend said it was a nice substitution to rice.
Another note is they overcharge for a can of soda. One can of soda costs a whopping $2.00 here at Shan Xi.
Service was pretty bad. They're mostly men who are servers here. The cashier is female. It was hard to get anyone's attention and the service was gruff on both visits. Shan Xi Magic Kitchen was a fun find and seems to be popular as there was a wait list by the time we finished. Kirk from mmm-yoso visited during the soft opening. I might return to try other items but am content with our two visits thus far.
SHAN XI MAGIC KITCHEN
4344 Convoy St
San Diego, CA 92111
(858) 565-2688