I think I'm the only one in San Diego who likes the dreary weather. Friend and I were free for lunch so we both decided to try Brigantine in Del Mar. They open at 11:30a. Valet parking is the only option (priced at $6) here unless you want to find paid street parking. Brigantine Del Mar has partial views of Dog Beach, Del Mar Racetracks, and the lagoon. You'll also see Amtrak trains coming and going.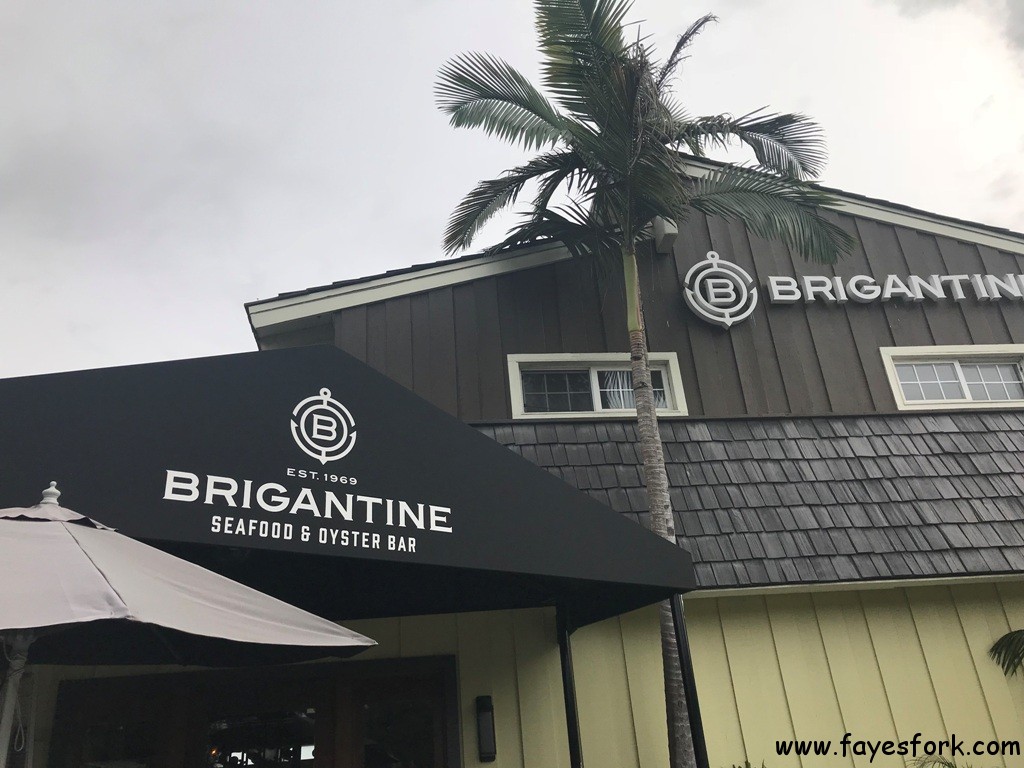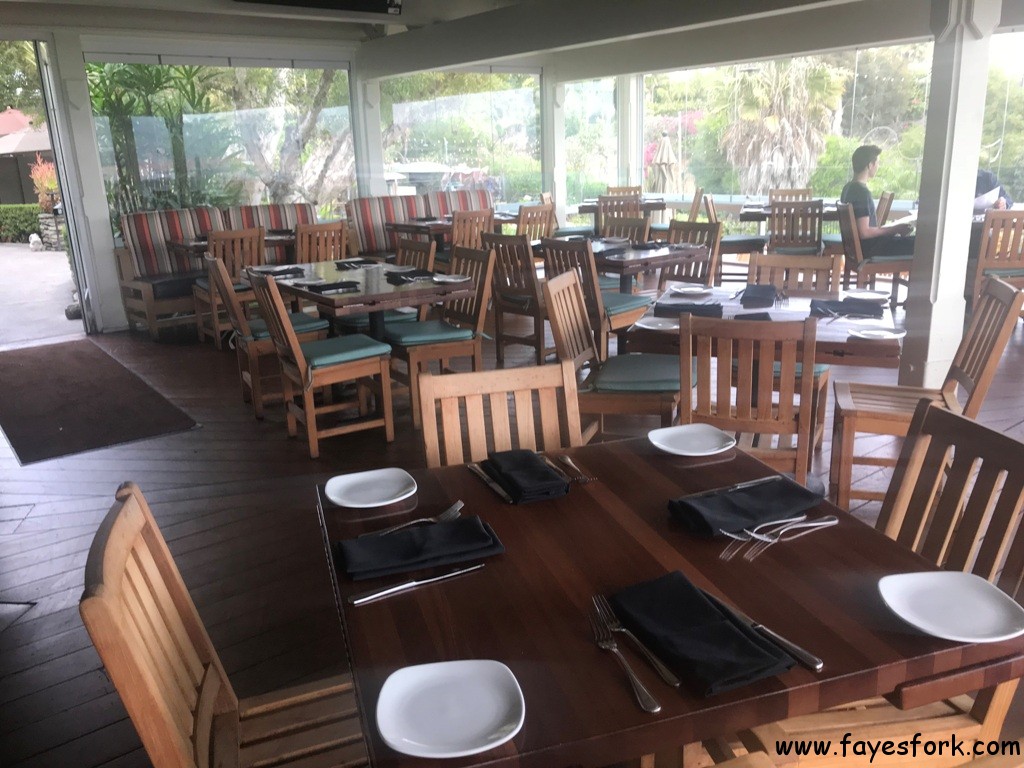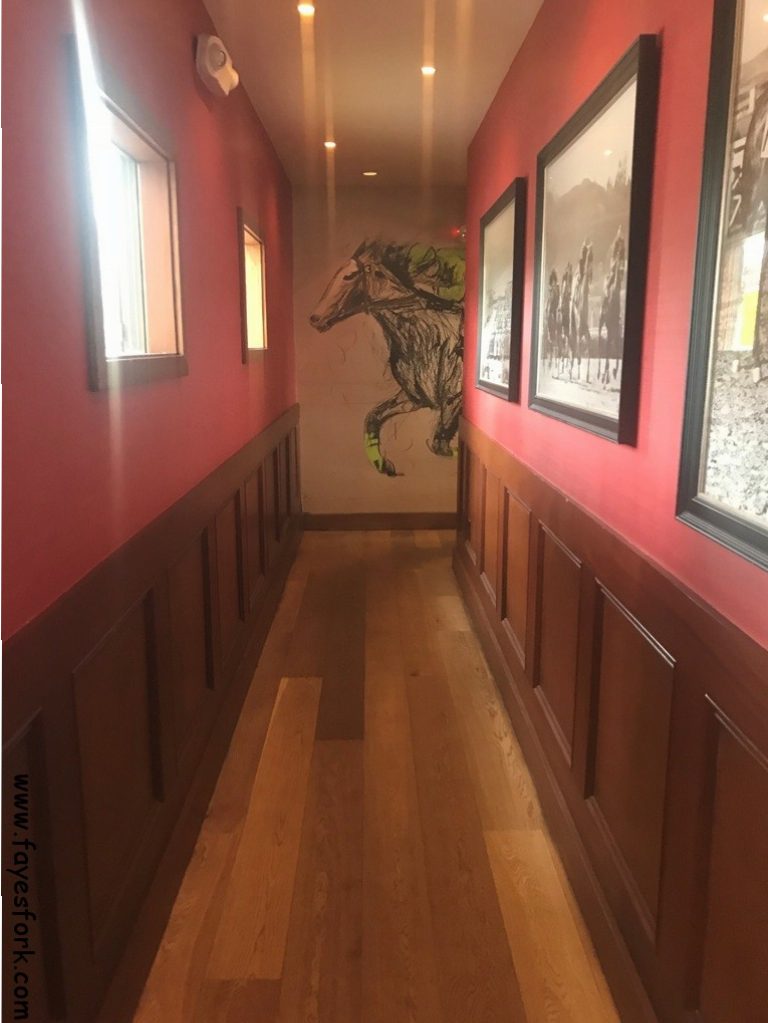 I liked the hallway to the restrooms. This horse mural was beautiful.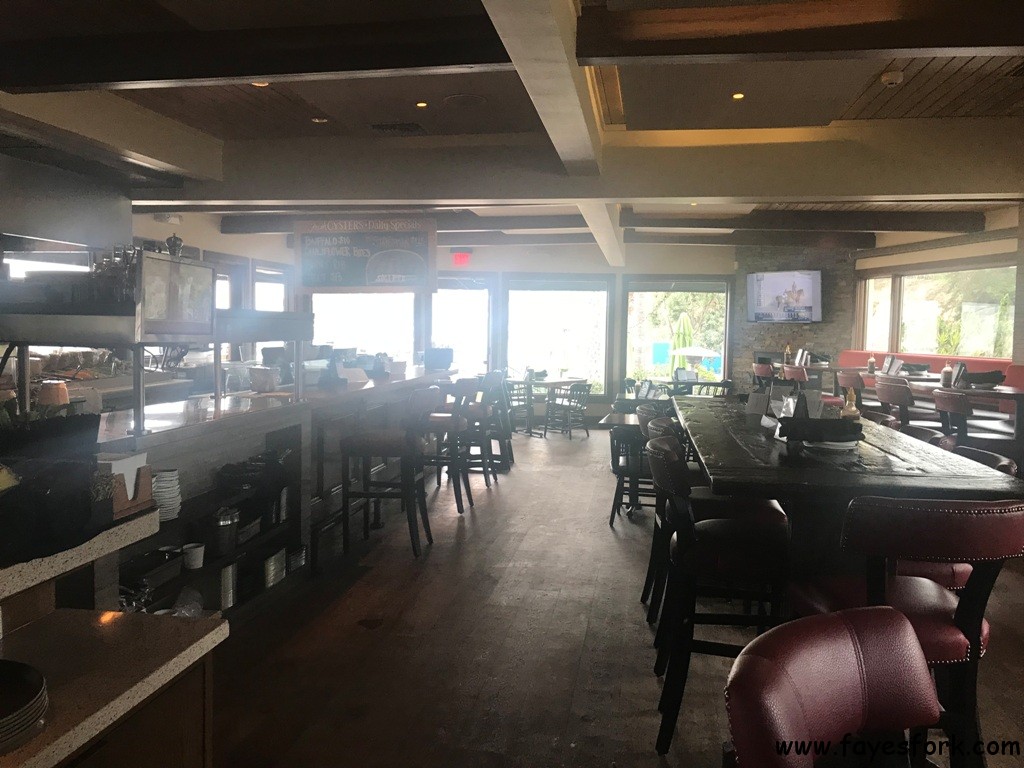 I heard the happy hour here at Brigantine is quite good.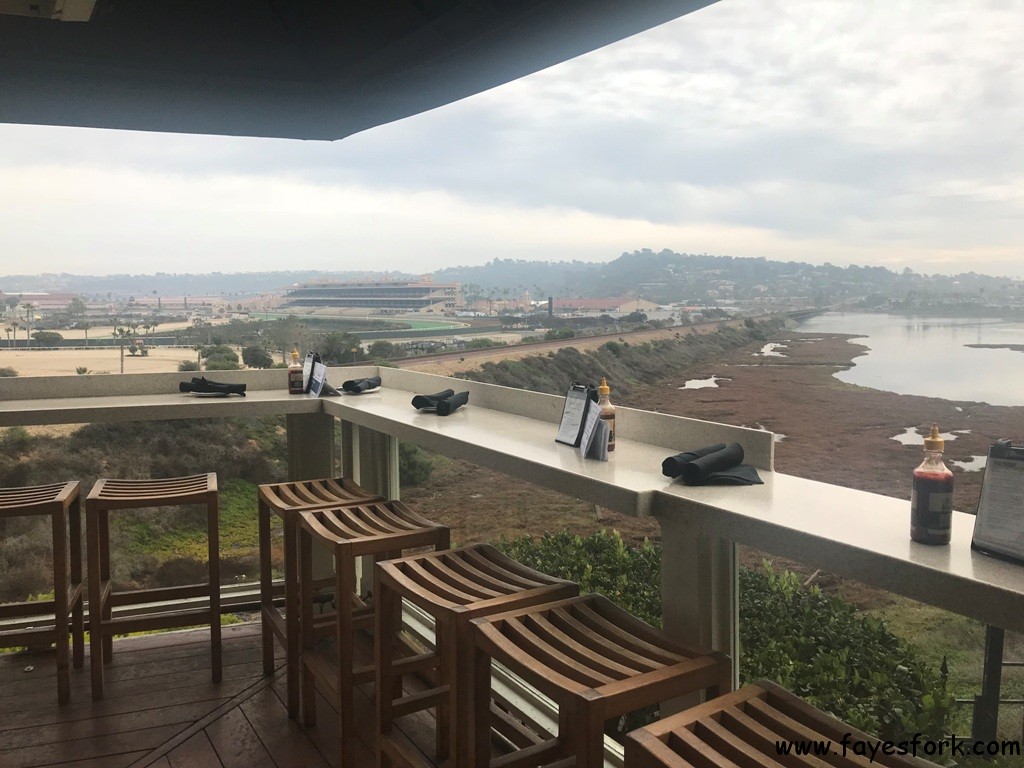 Nice date bar !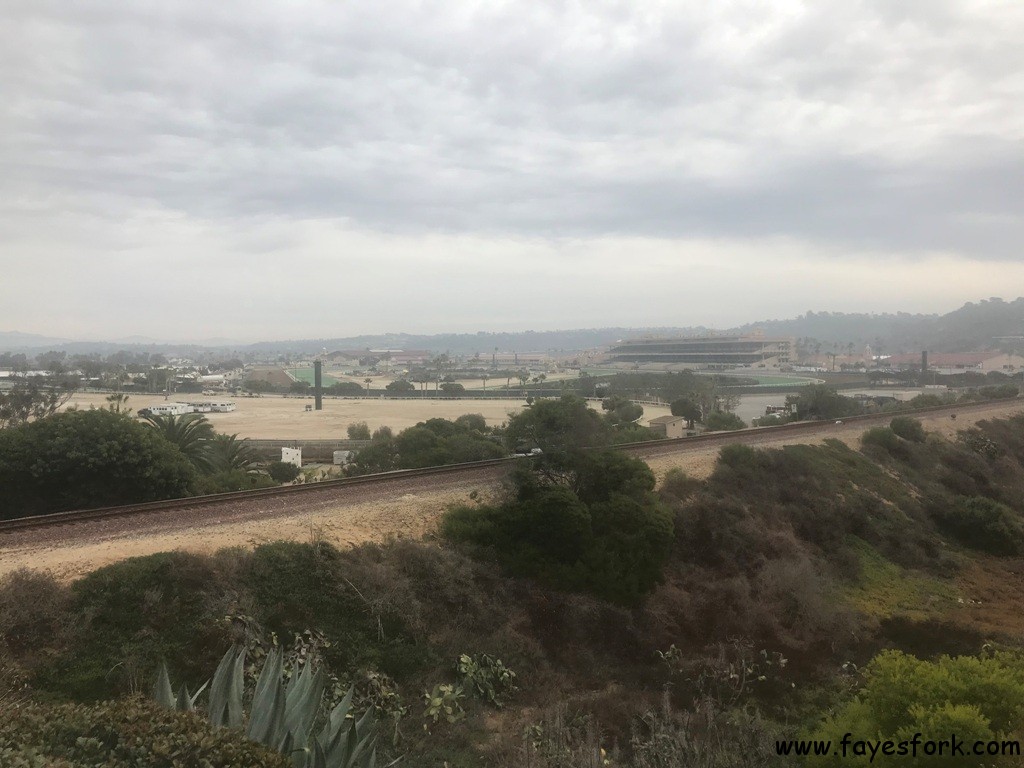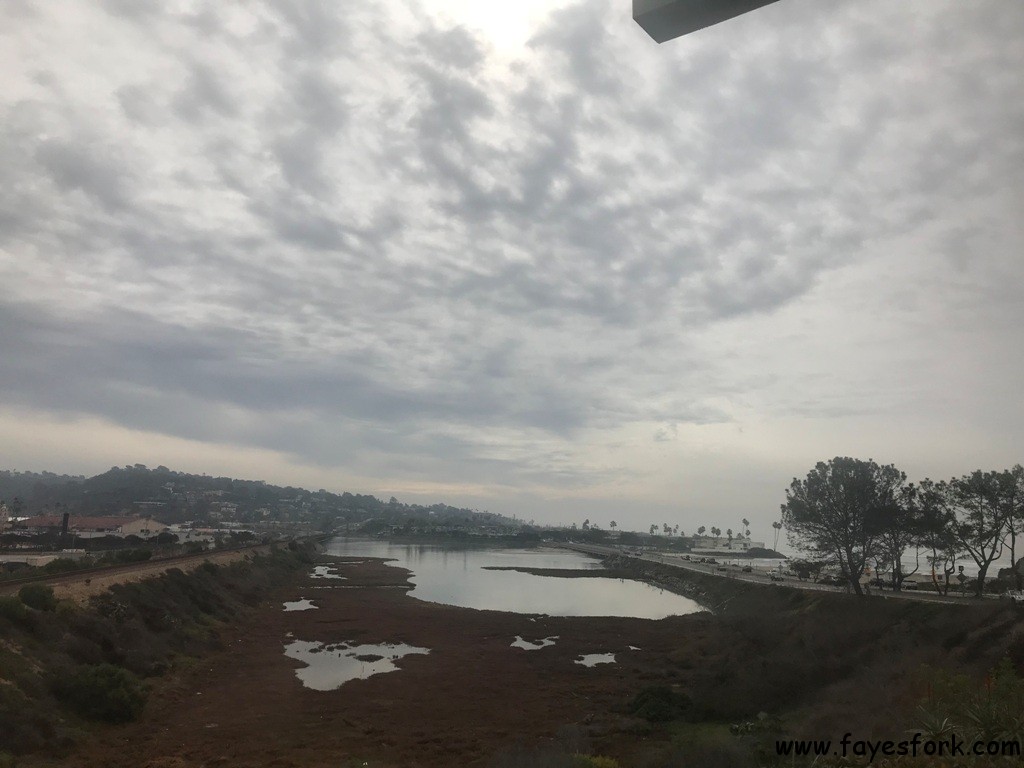 The two photos above were views from our outdoor table.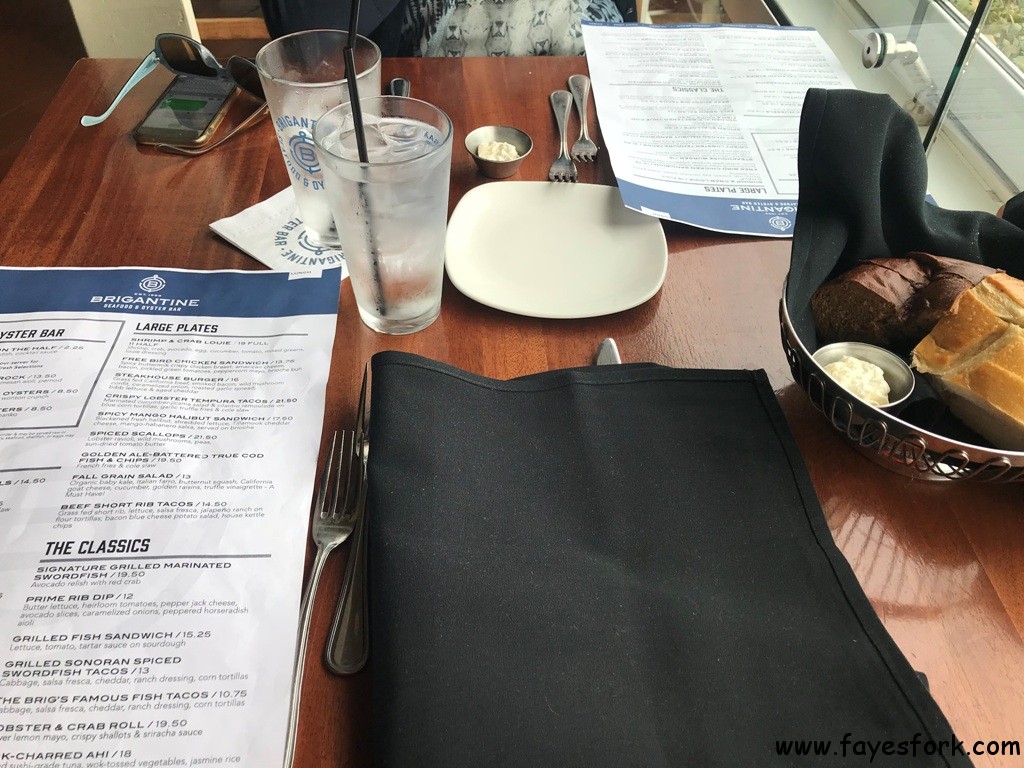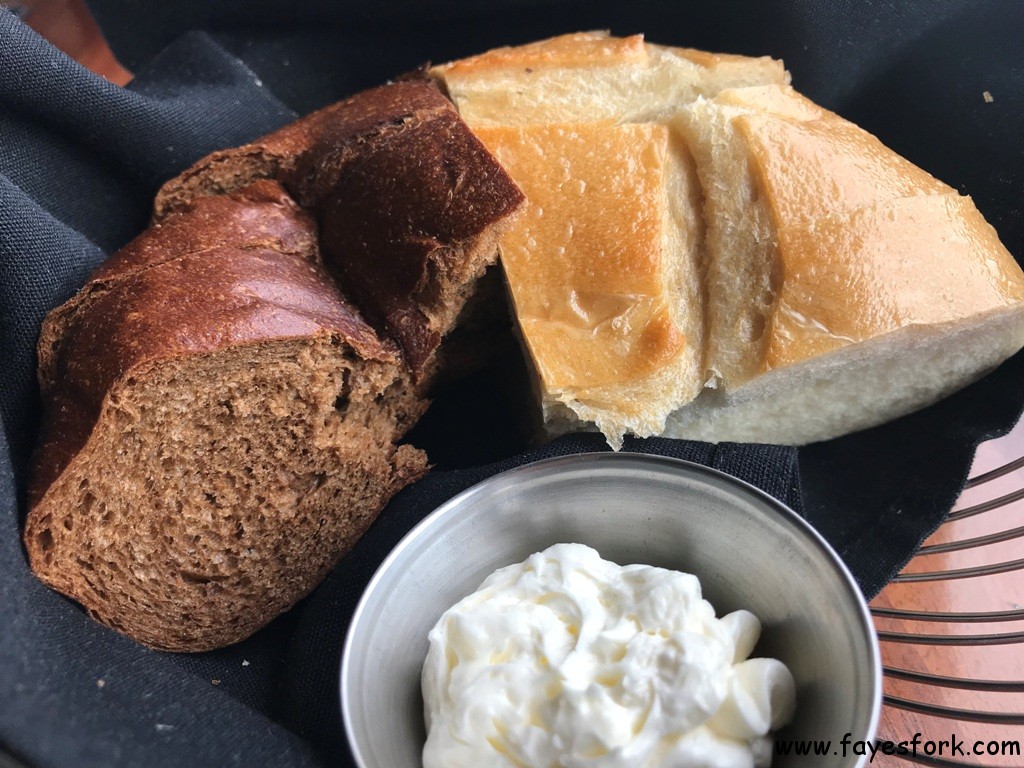 We asked for bread. Not sure if they're made here as the bread was cold and not very good. I recently re visited Barbarella who I still think has THE BEST complimentary freshly baked bread in San Diego.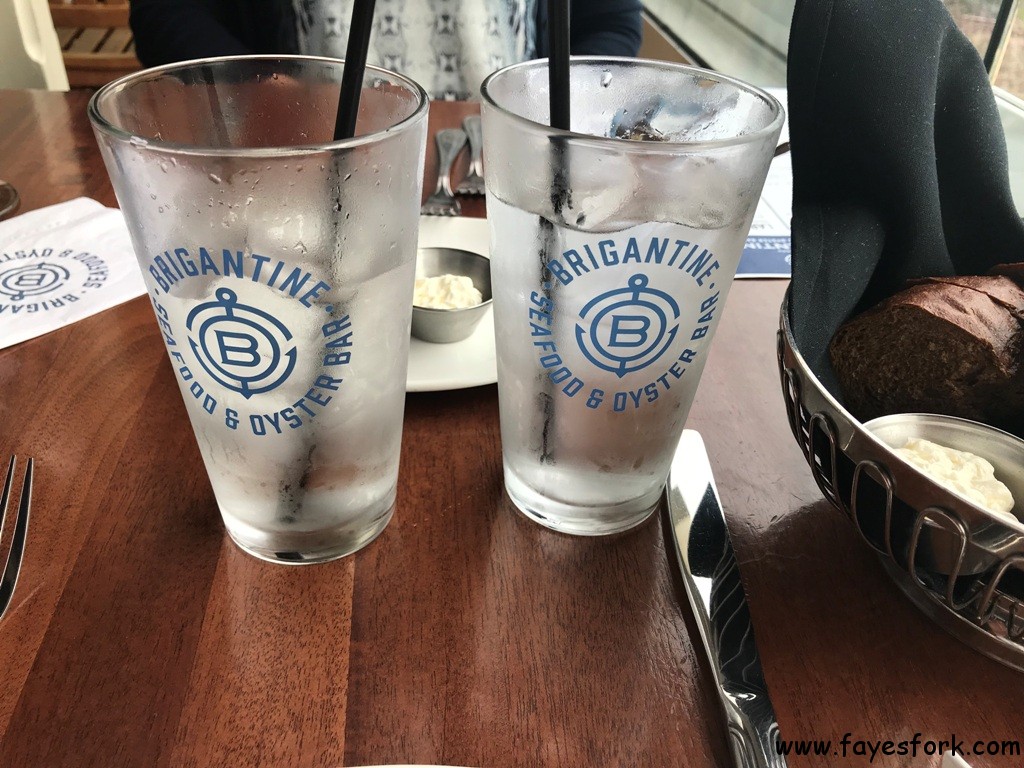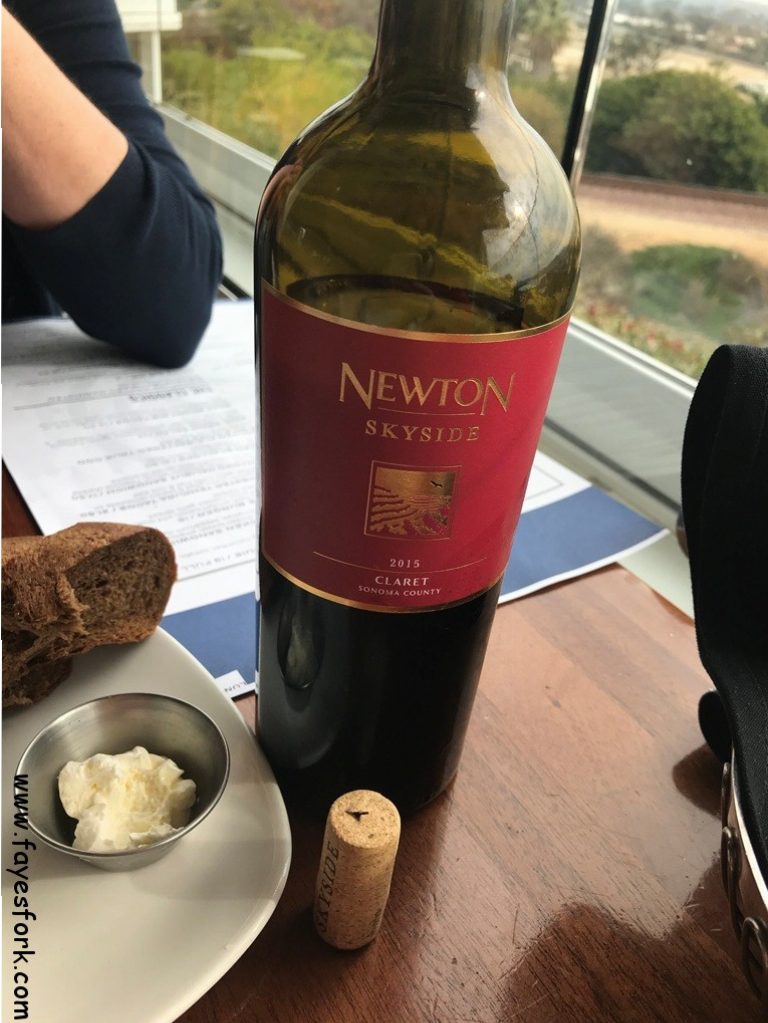 They have a nice selection of wines here at Brigantine. I think this bottle of red blend was around $40.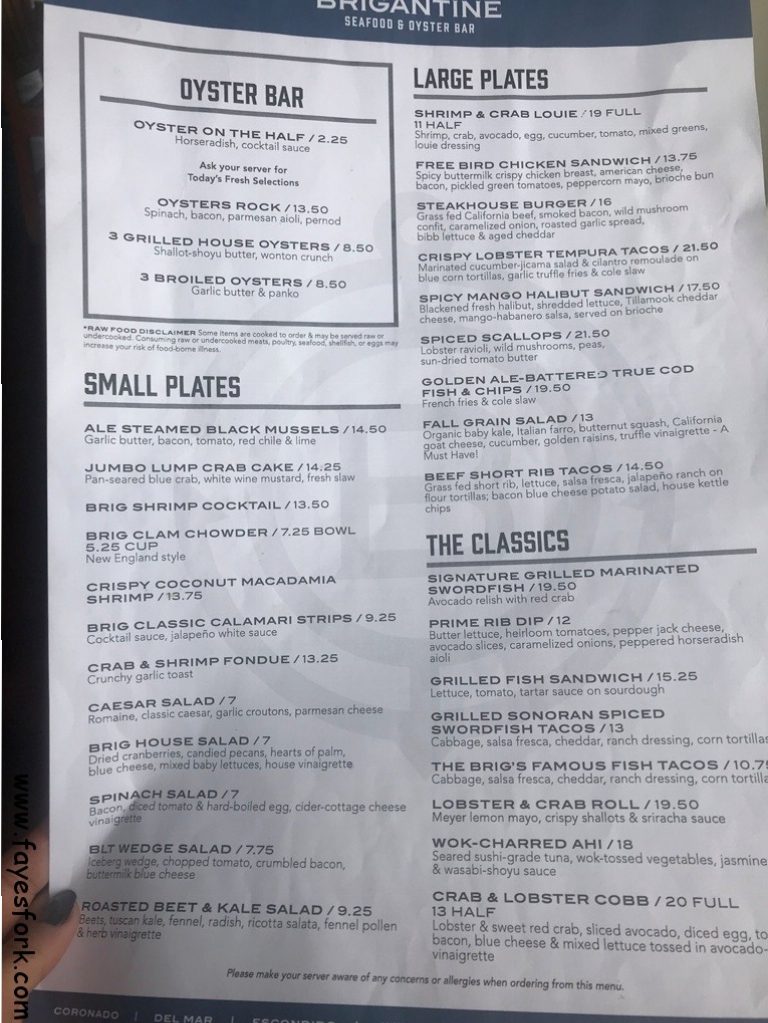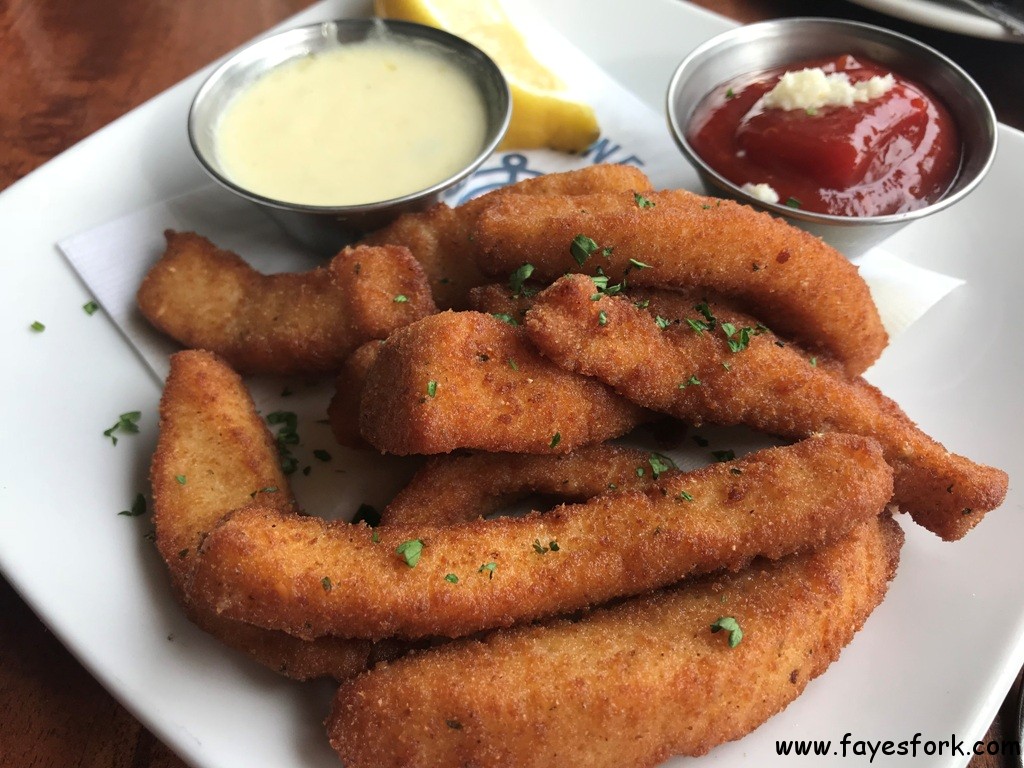 I've been craving non-Asian food lately. Fried calamari, for some reason, has been on the list to try. The version here is served in strips.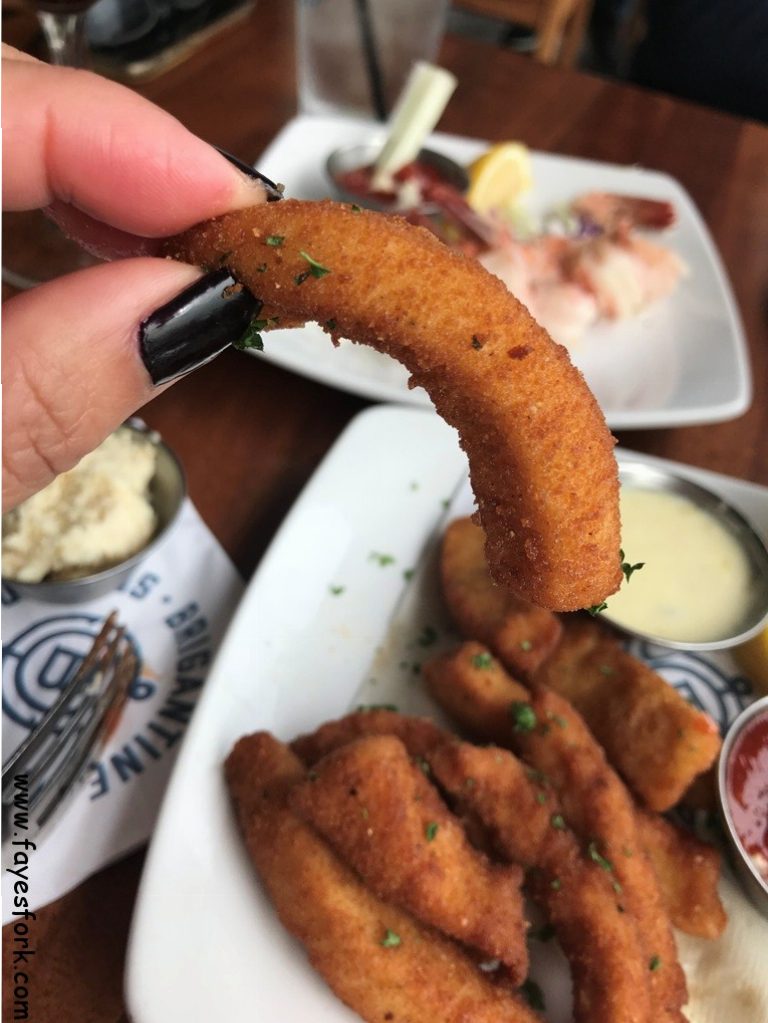 Unfortunately, the calamari was limp and rubbery. All of them looked like this. Not the most pleasant taste we were looking for.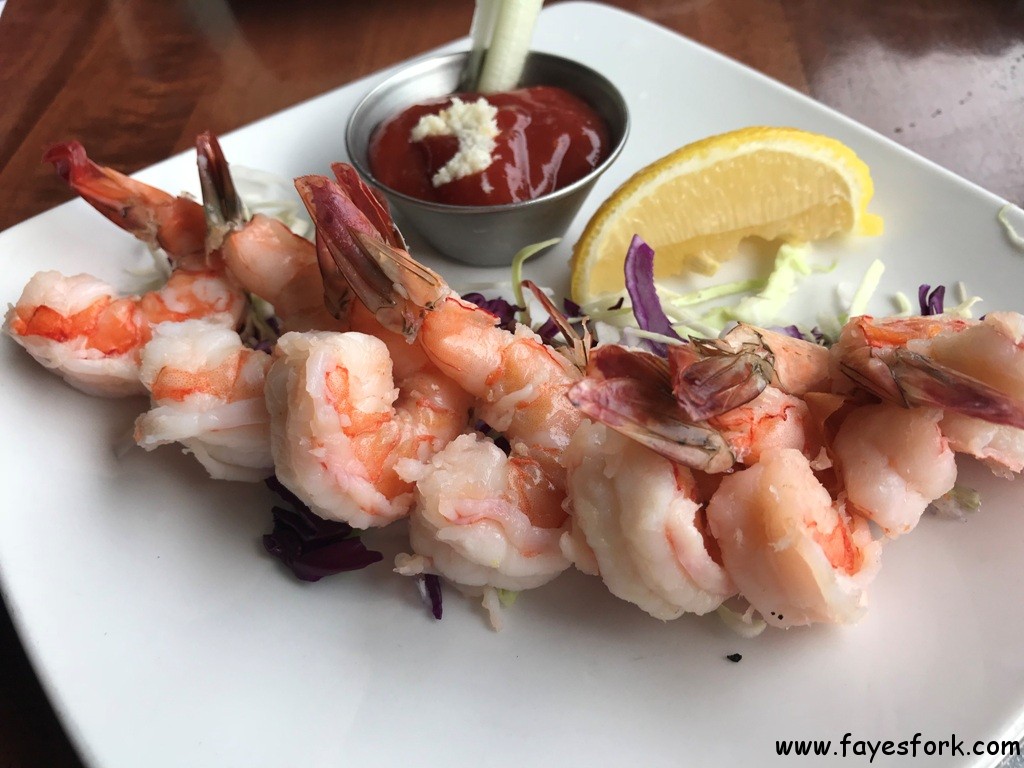 Friend almost always orders shrimp cocktail if it's on menu. I didn't want to tell her the Yelp pics of the cocktail looked sad. But, the eight shrimp here at Brigantine tasted fine (better than the rubbery calamari).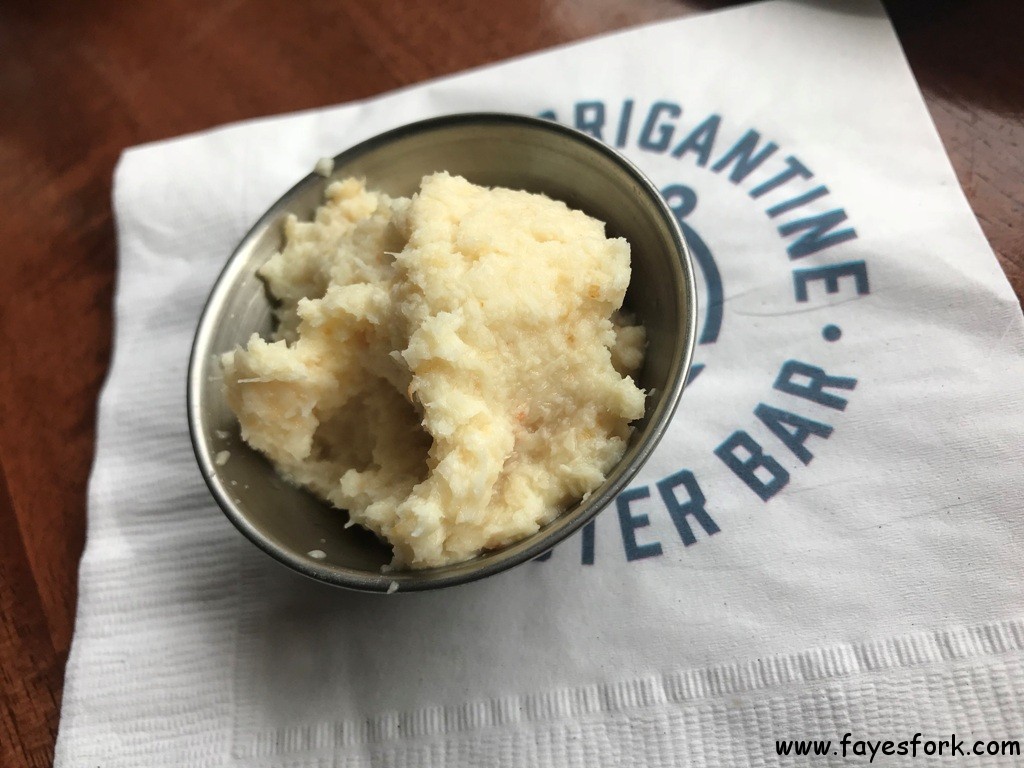 I asked for a side of horseradish to add to the cocktail sauce of both appetizers. This definitely helped the cocktail sauce.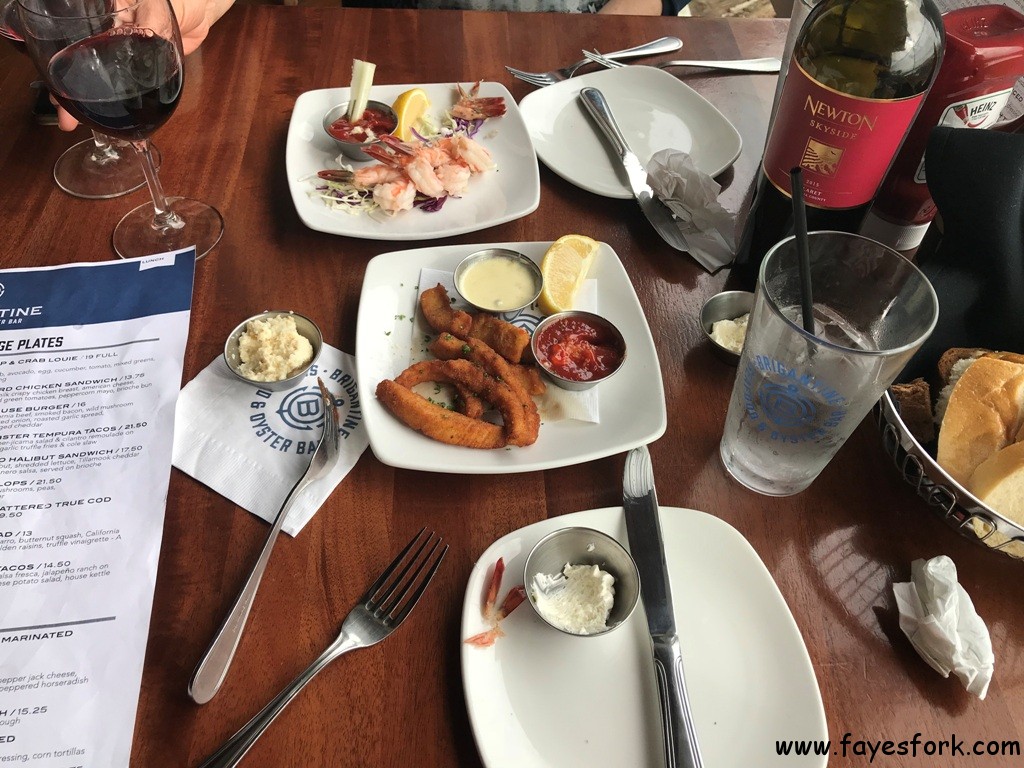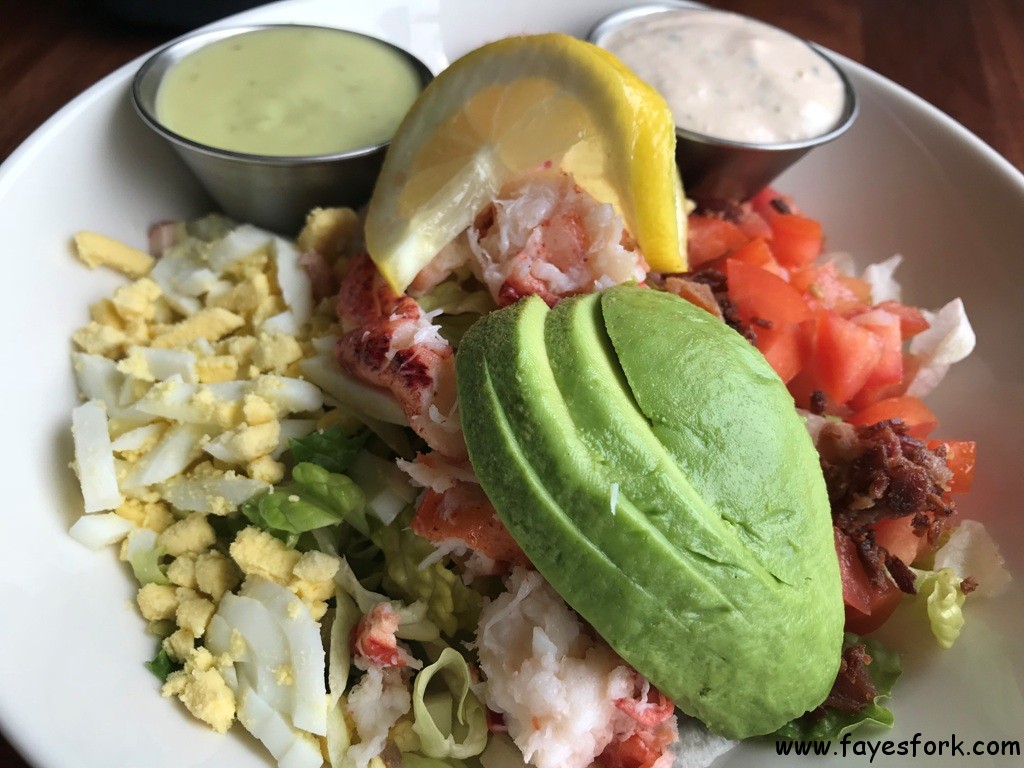 This was a half order of the crab & lobster cobb. Friend asked for the avocado lime vinaigrette to be on side but also asked for a side of the louie dressing to try. It was a nice sized portion for $13. The lobster and crab tasted decently fresh. But we both thought the salad wasn't amazing.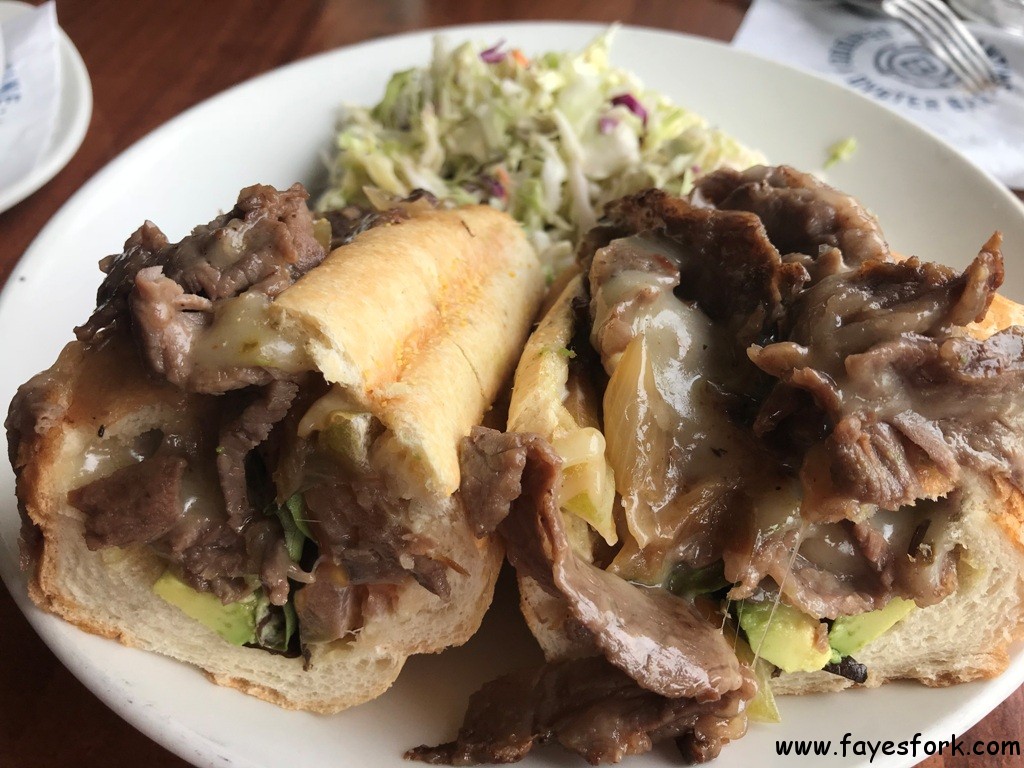 I love best friends who are on the same page on what to order. We both agreed to have a surf and turf kinda lunch so I ordered the prime rib at Brigantine for us to try. I thought $12 was a fair price in this part of town. It came with a side of coleslaw (which I doubled up on instead of fries).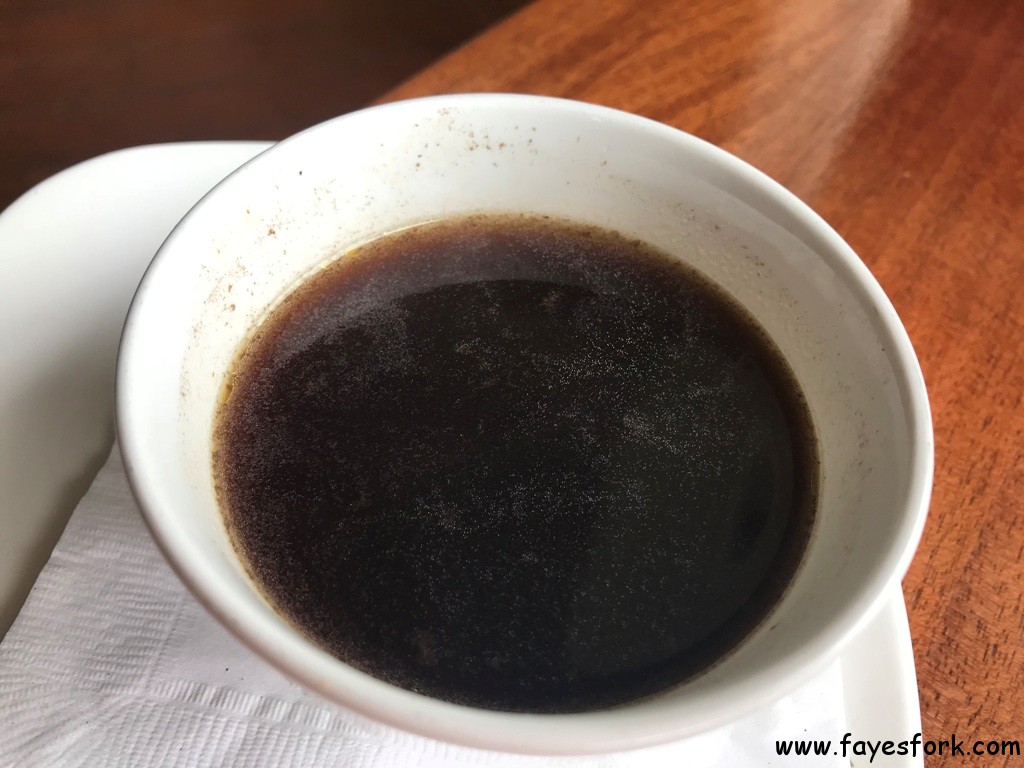 The au jus tasted off to us. It was salty and had a strange after taste to it.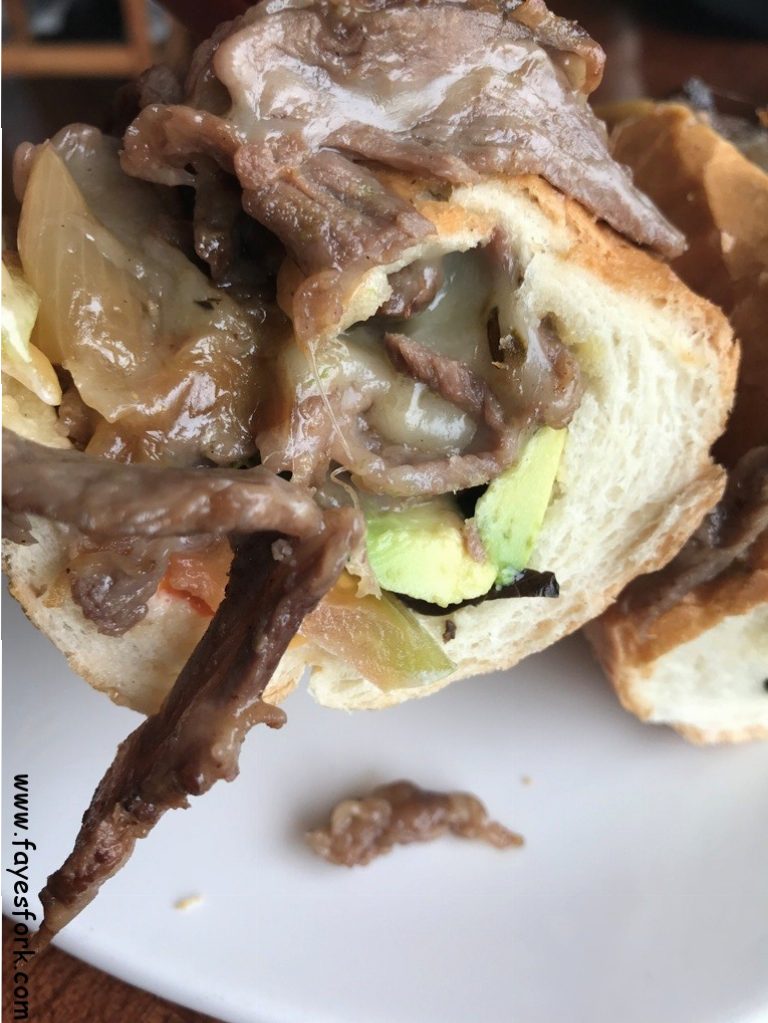 I enjoyed the prime rib meat inside the sandwich. It tasted tender with some decent amount of fat still intact. I didn't like the lettuce as it wilted quickly from the heat of the meat and au jus. The slices of avocado brought a nice creaminess to this Prime Rib sandwich.
Service was fine. It was a nice long leisurely lunch that we both enjoyed but mostly due to the ambiance. The outdoor patio, where we sat, had strong double paned windows so we barely heard the train. Friend liked the view while I would have preferred more ocean views (like the ones at Pacific Coast Grill). I think I'd return to Brigantine Del Mar to meet friends for happy hour.
BRIGANTINE
3263 Camino Del Mar
Del Mar, CA 92014
(858) 481-1166
Viewpoint Brewing just opened up in this area. My taste buds have been craving beers over cocktails or wine lately.
Their location is unique next to the Del Mar Racetracks. Post to follow on this brew house.
And how Lifu feels about starting a Monday –