That was a long break of not blogging. Work has been all consuming (in a good way) so writing about food blissfully took a second place to actually making money (maybe I'll profit from this blog one day). Smokeyard BBQ & Chop Shop opened a few weeks ago. I had heard nothing about this new restaurant at the UTC mall. They're located by the Macy's section. It's a brand new, built from ground up, place. I think I might have found them via Yelp. I was looking for a Happy Hour place to enjoy one weekend while watching football so we ended up at Smokeyard BBQ.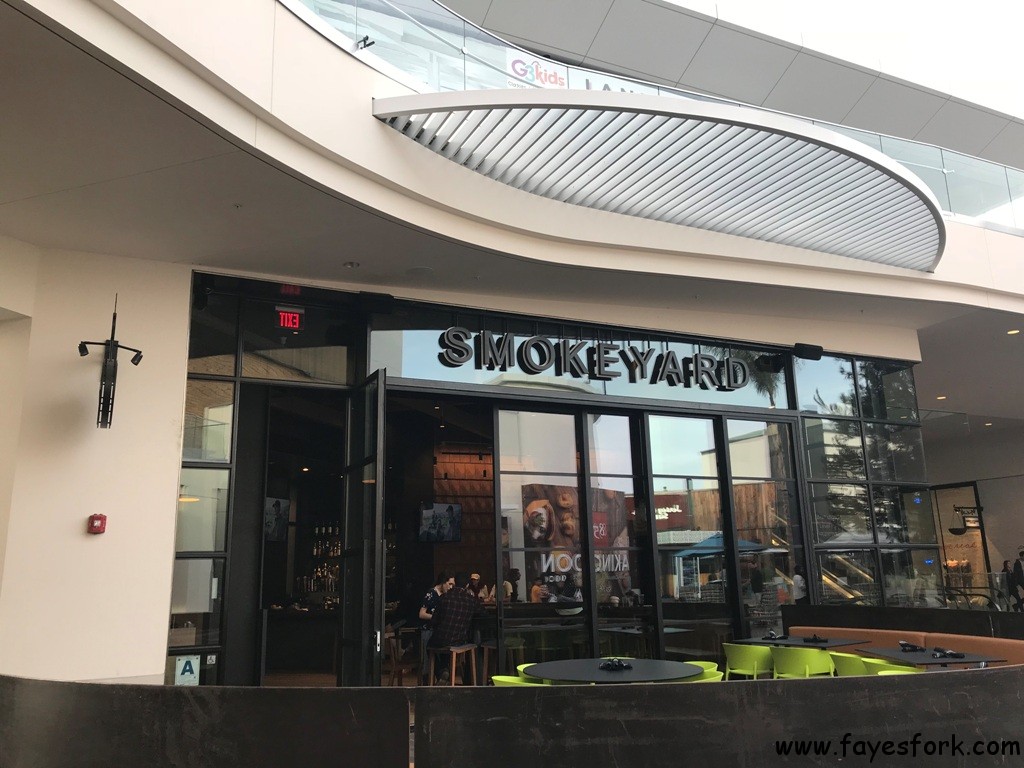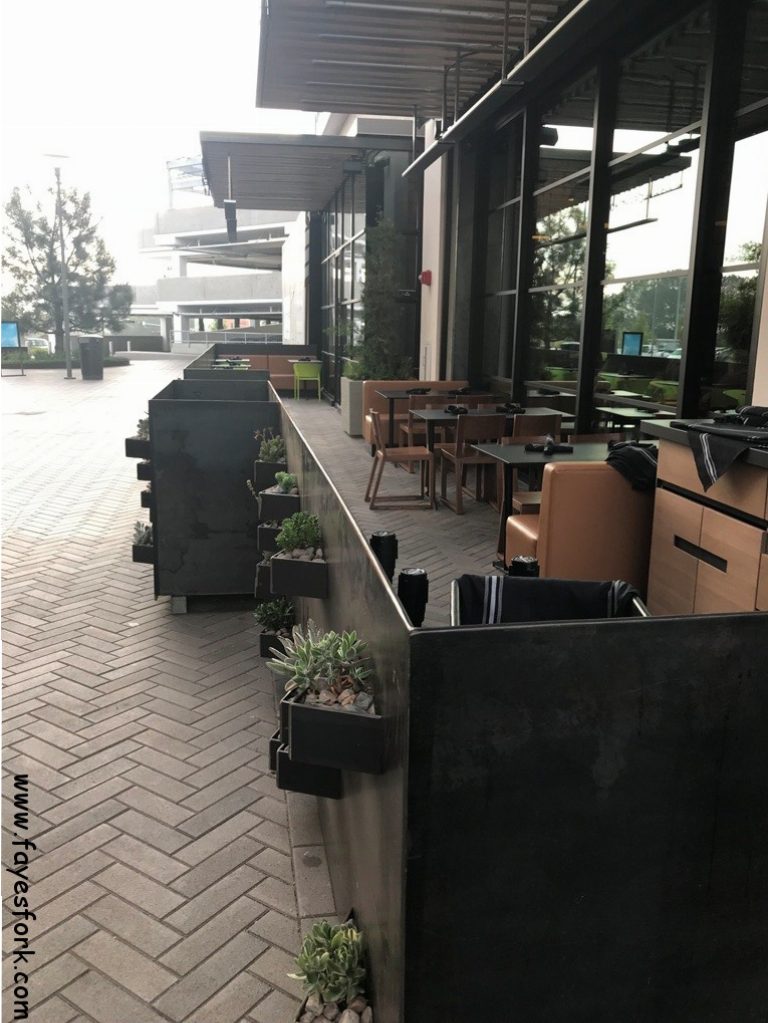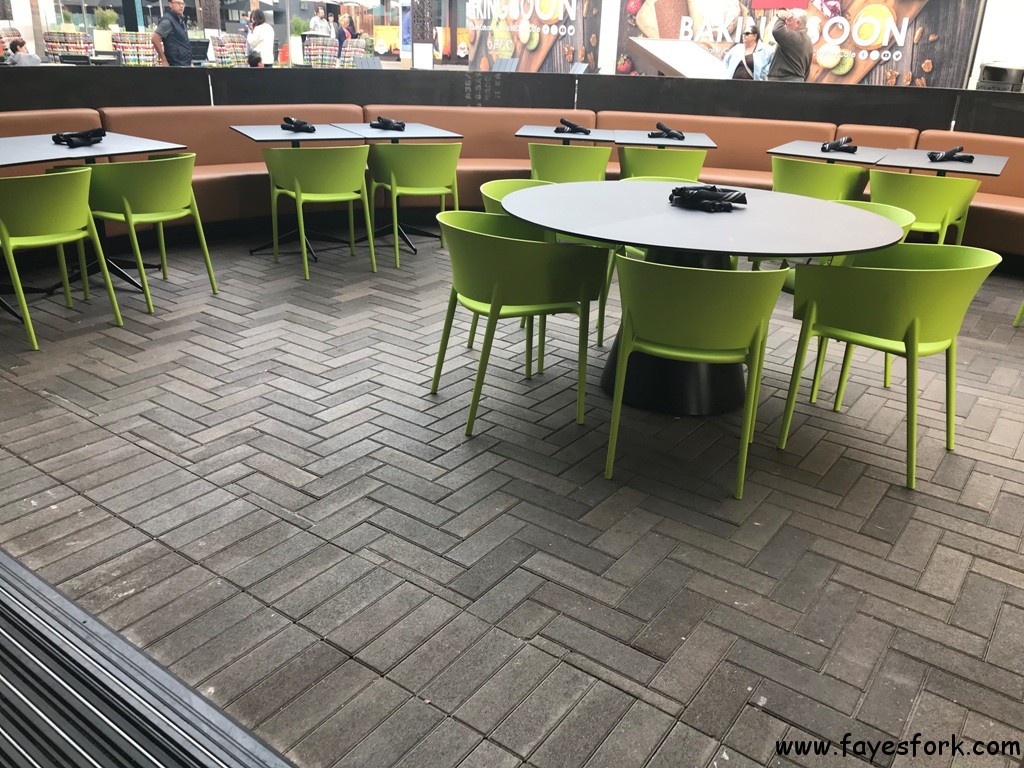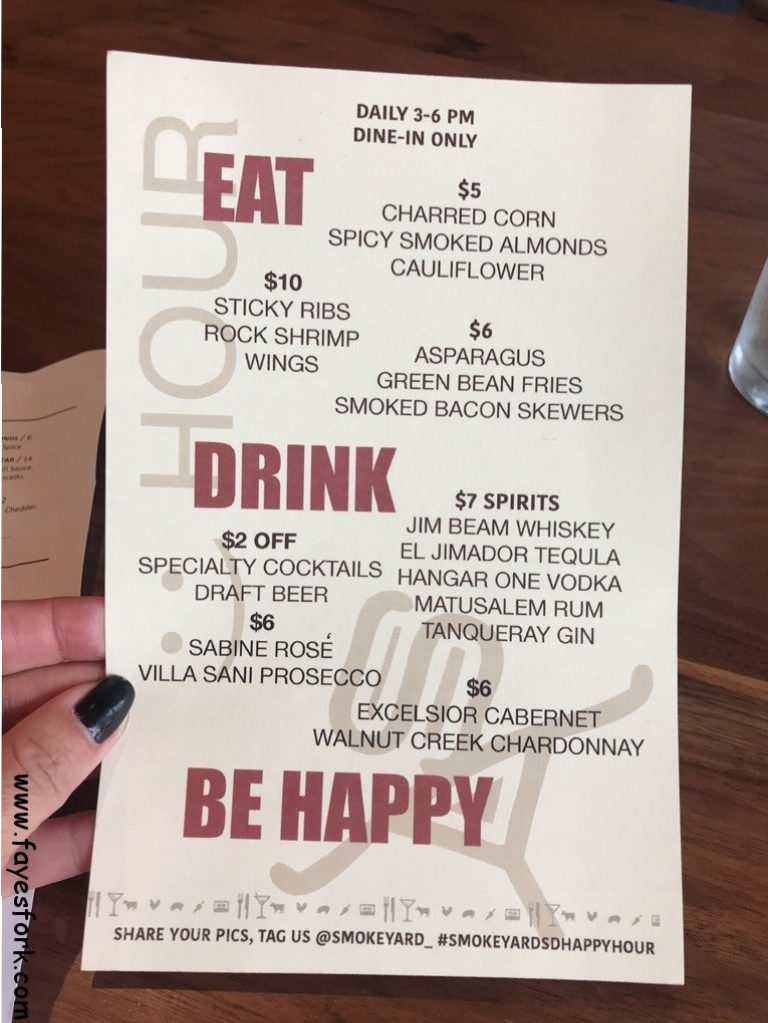 Daily 3-6p. We got there around 2:30p. Funny as we didn't order one item from their happy hour menu.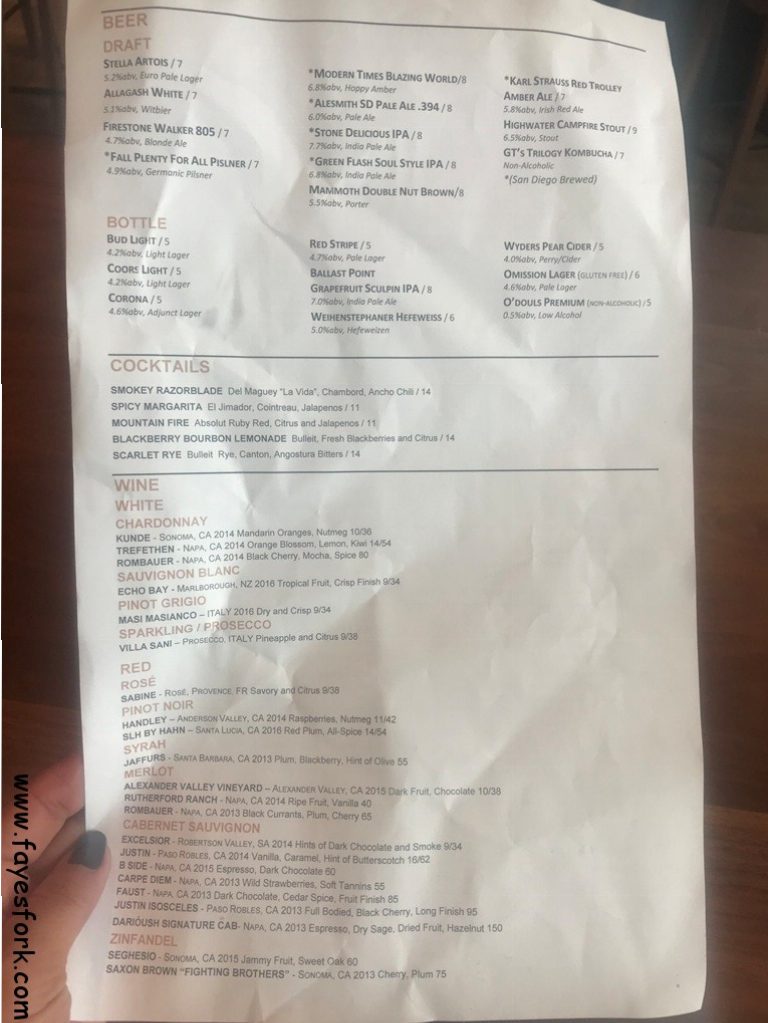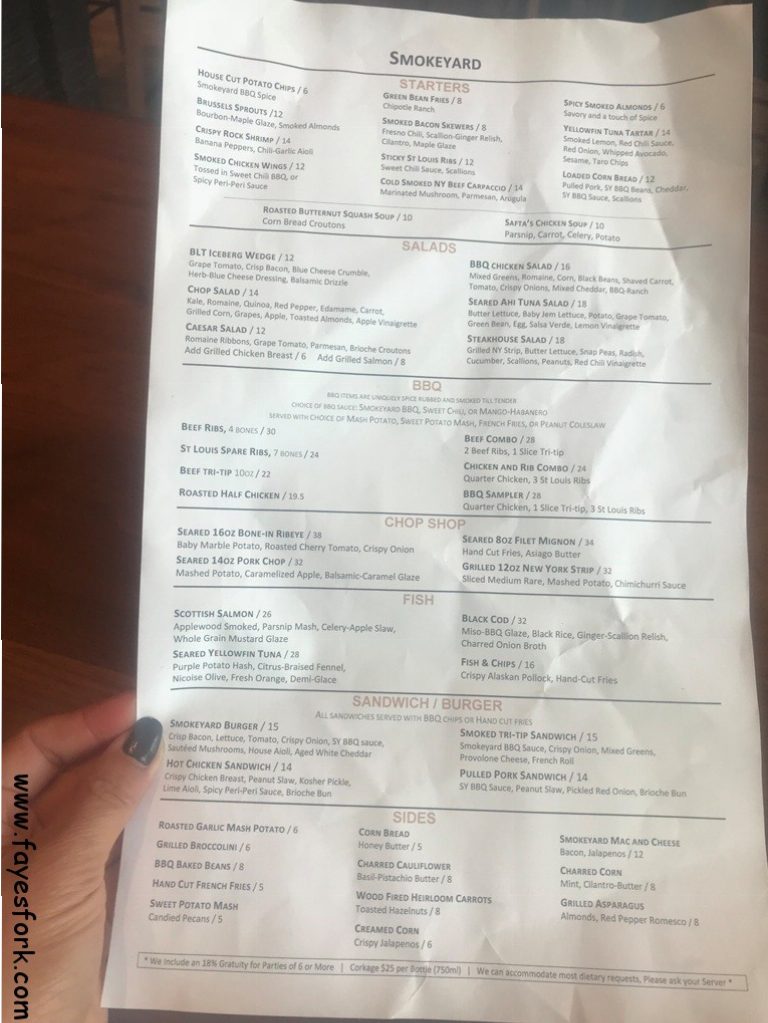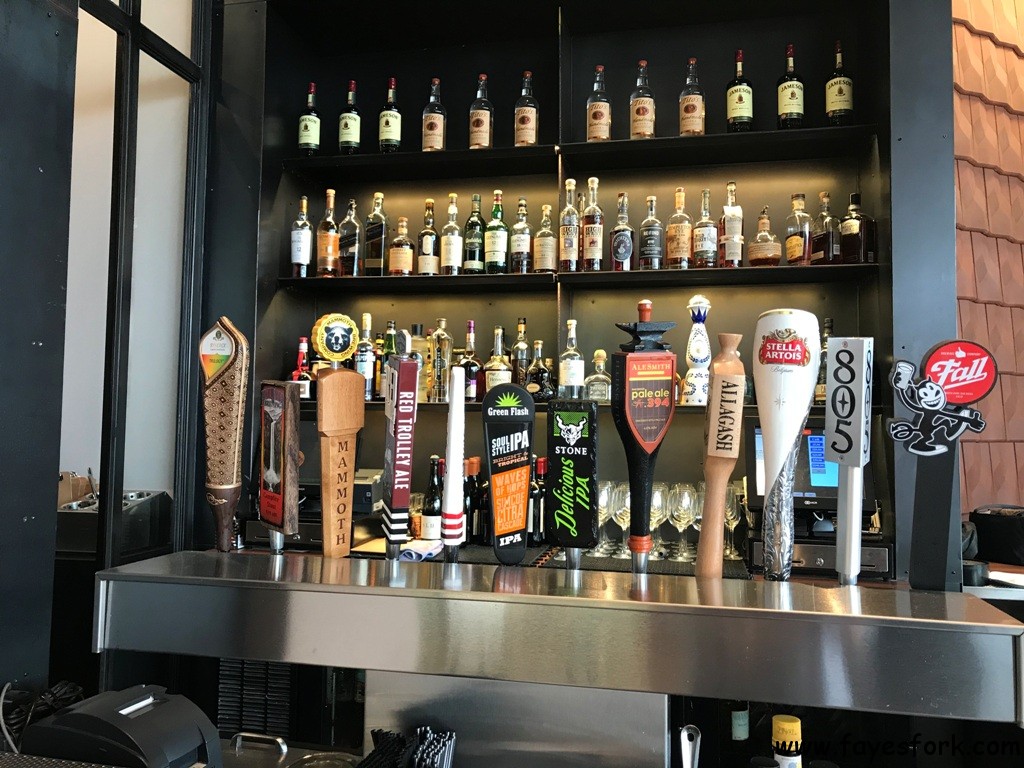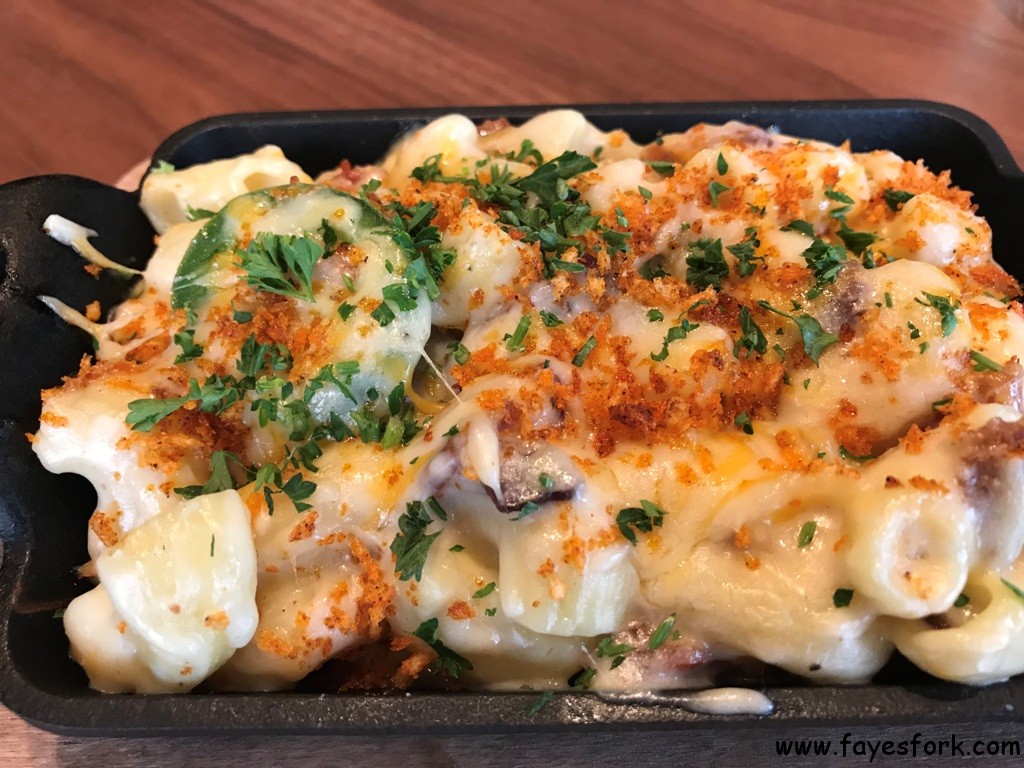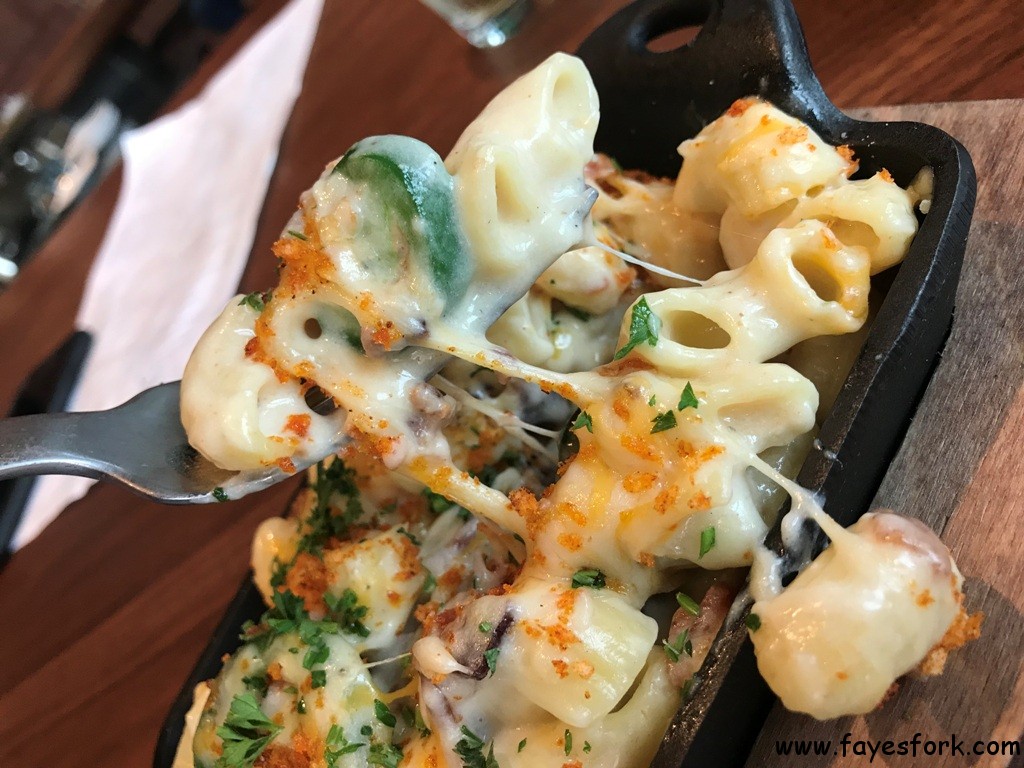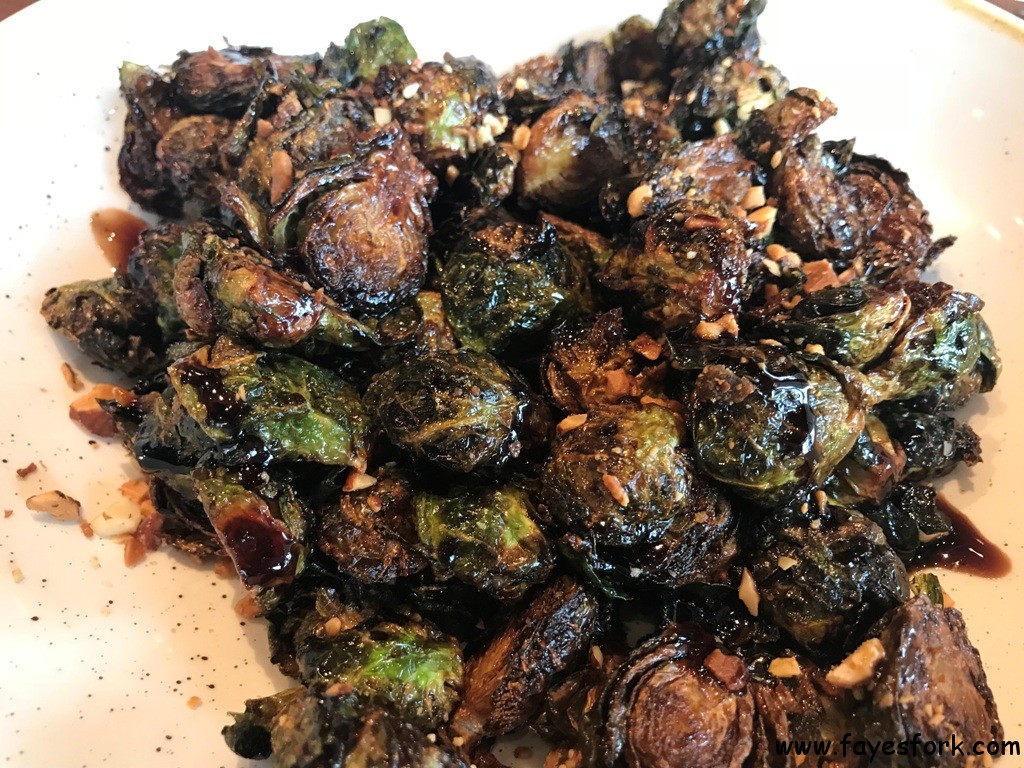 I don't think I can eat brussel sprouts unless they're deep fried. This was a nice version here at Smokeyard BBQ. But some of the brussels tasted burnt. The bourbon maple glaze was a delicious sweet component to this dish that I really enjoyed.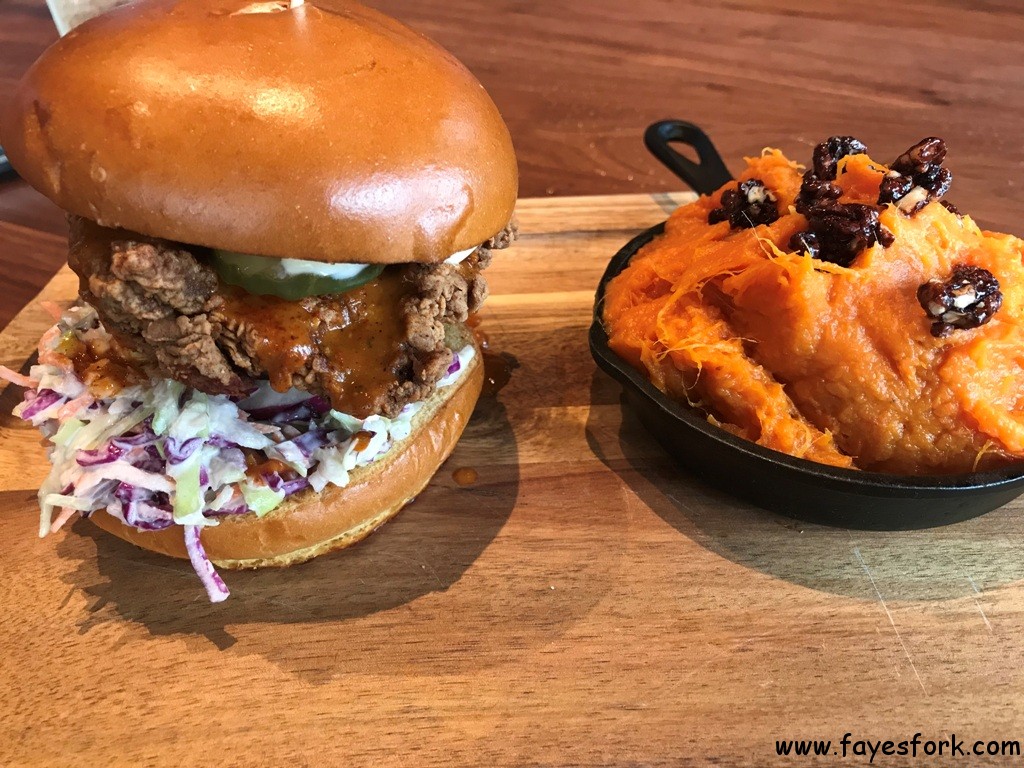 Madison, the bartender, highly recommended this hot chicken sandwich.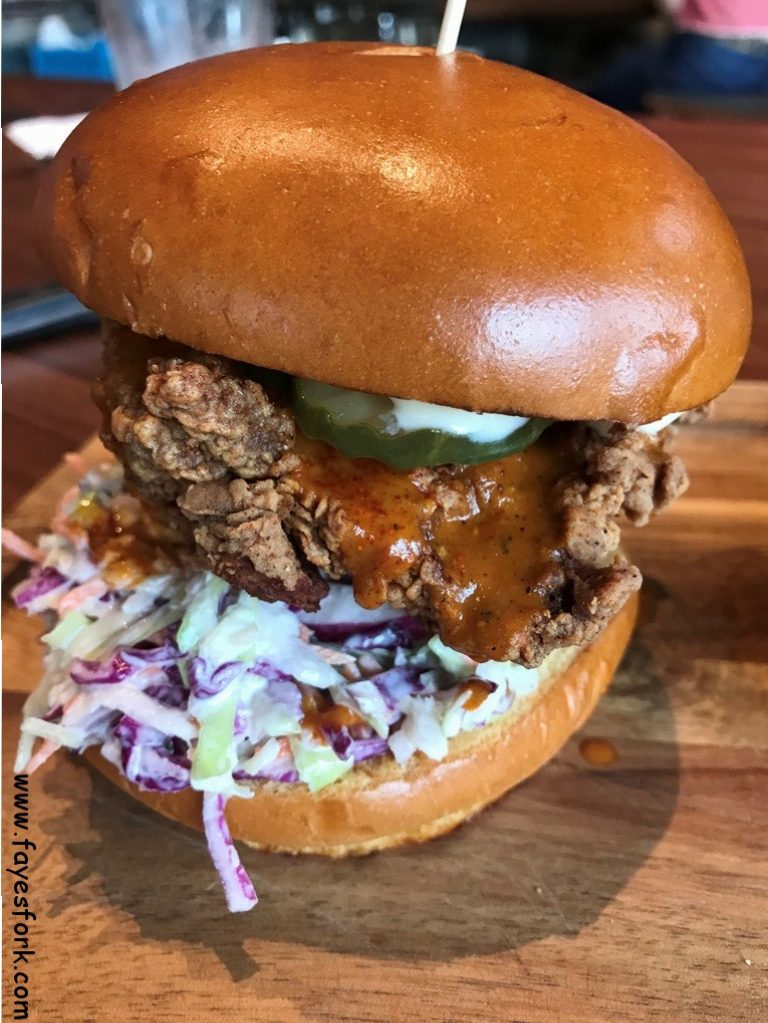 This was a handsome sandwich. Can a sandwich be described as a date. Oh, yes, I think it can.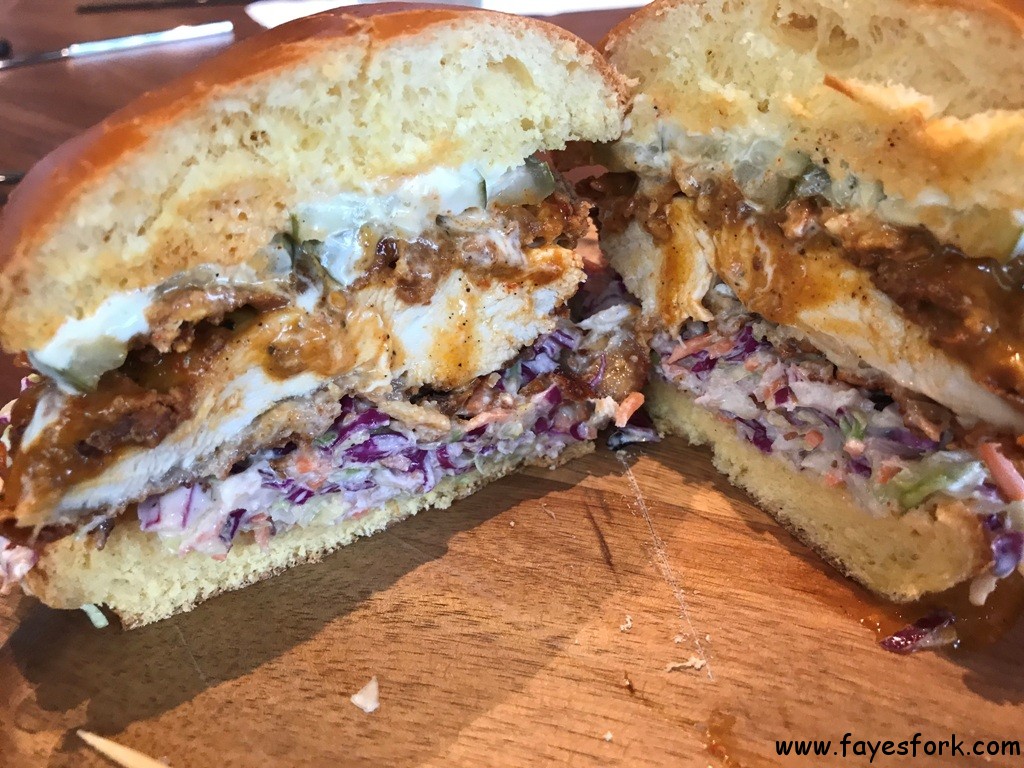 The breaded fried chicken breast was succulent and moist. It was a heavy (on the stomach) sandwich that we mostly enjoyed.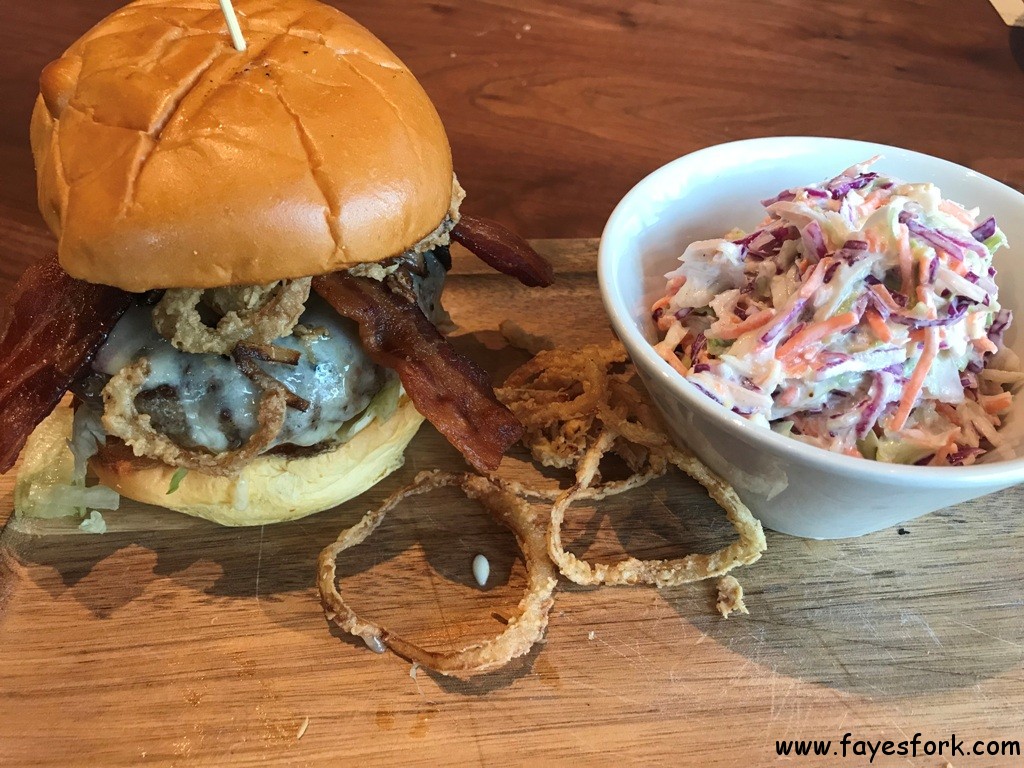 I wasn't really hungry but figured it would be fun to try the burger at Smokeyard BBQ. I opted for coleslaw as my side dish (included in price). Not sure if they purposely threw in a few extra crispy onions on the center of the wood plank but it was a nice touch.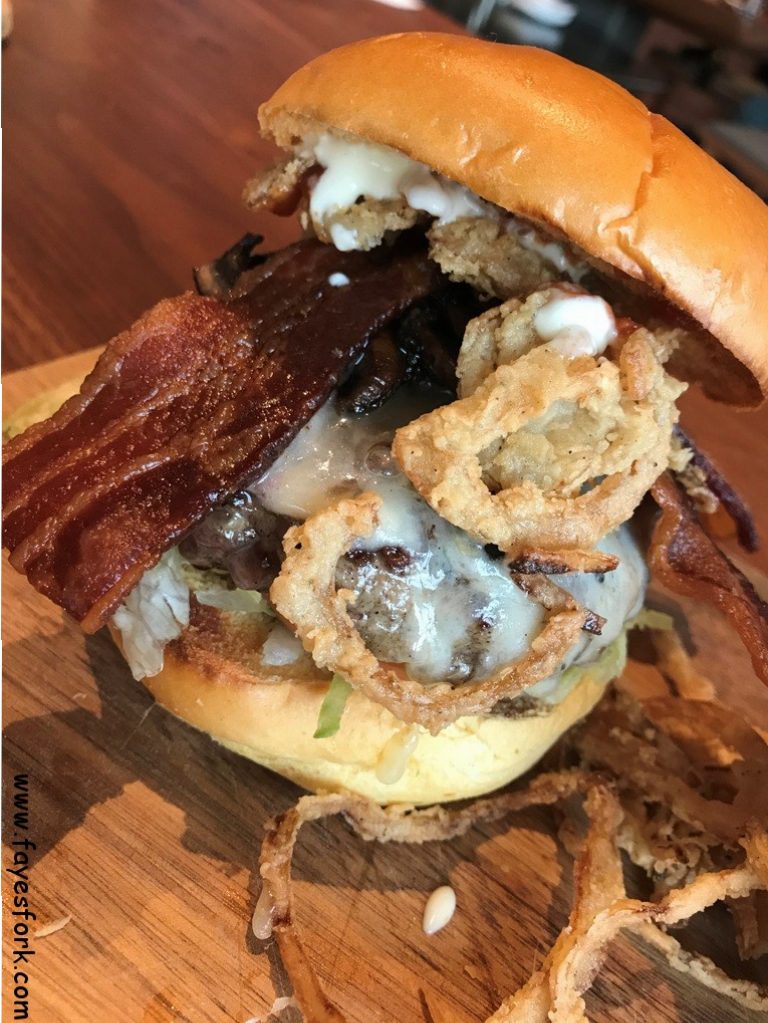 They make some good looking sandwiches and burgers here.
The burger was prepared a perfect medium rare.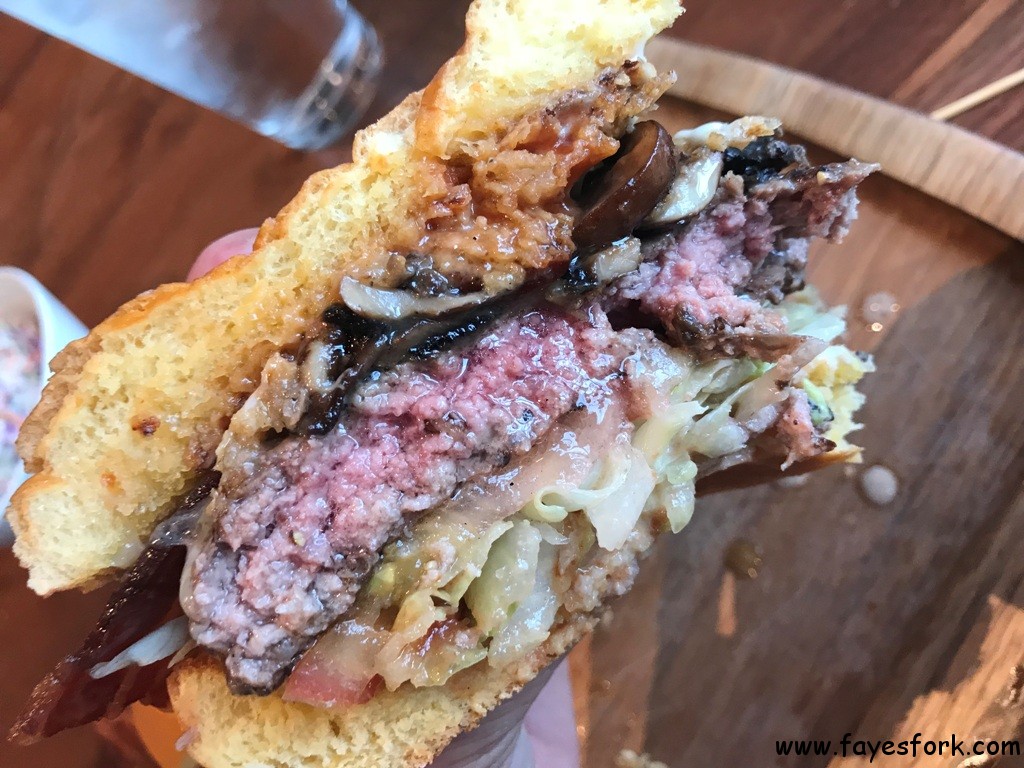 This was a juicy burger. The bottom bun was soaked by the end. I thought there was too much going on with the burger. I didn't need the mushrooms or crispy onions. I'd try this burger, just meat and cheese, the next time around.
We were pretty full at this point and didn't have room to try any items on happy hour. But, I wanted to try the Mammoth beer on tap. Their original location is in Mammoth Mountain ! I'm hoping to do a mini snowboard trip there this season before the snow melts.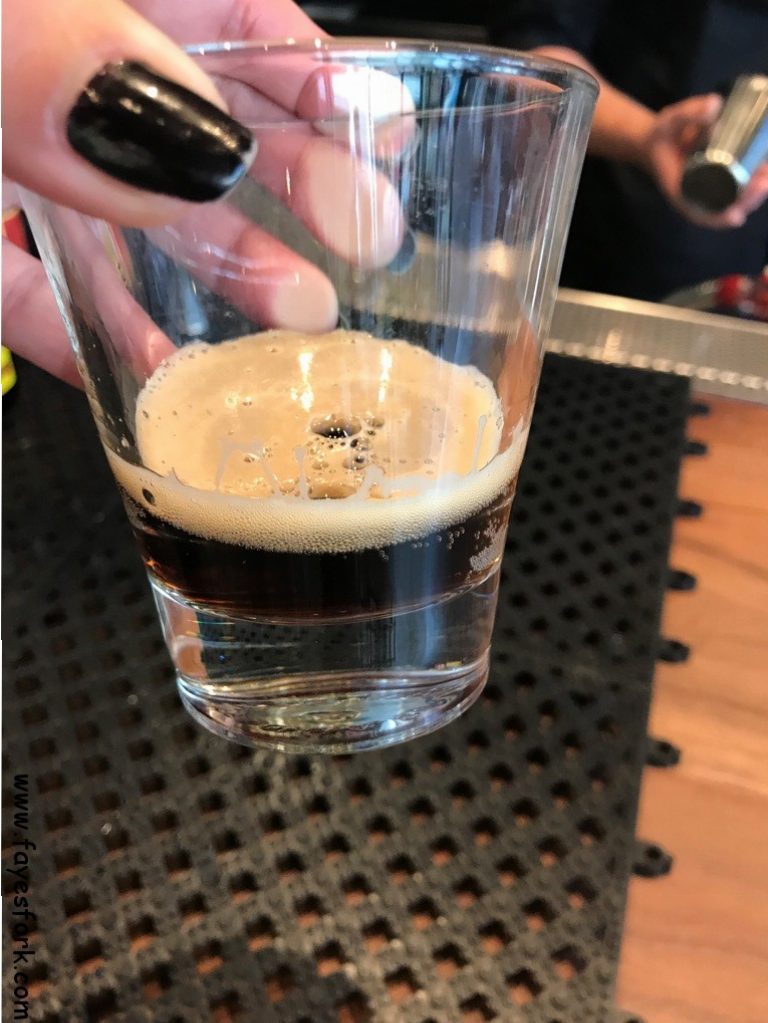 Madison gave me a sample which I was thankful for as this dark beer wasn't really my thing. I'd return to try another beer on tap during happy hour though.
Service was nice as the restaurant wasn't busy. There were a few patrons at the bar enjoying the football game with us. I still have a hard time remembering the full name of the restaurant though. Smokeyard BBQ & Chop Shop seems like such a long name for some reason (I kept calling it Smokehouse or chop house). Regardless, it was a nice visit and I hope they succeed in their new location in San Diego.
SMOKEYARD BBQ & CHOP SHOP
4313 La Jolla Village Dr
Ste 2265
San Diego, CA 92122
(858) 630-7427