I'm surprisingly enjoying life, as it is, at the moment. My schedule has been non stop with work but it's been balanced with meeting friends to touch base on how life is ever changing for everyone. My friend Diana has been a steady force keeping my mind focused when my mind wanders. She's a foodie and is always up for trying new places. She recently recommended Seasurf Fish Co in Del Mar. Seasurf Fish Co recently opened and even offers a daily happy hour. We decided to meet there for lunch.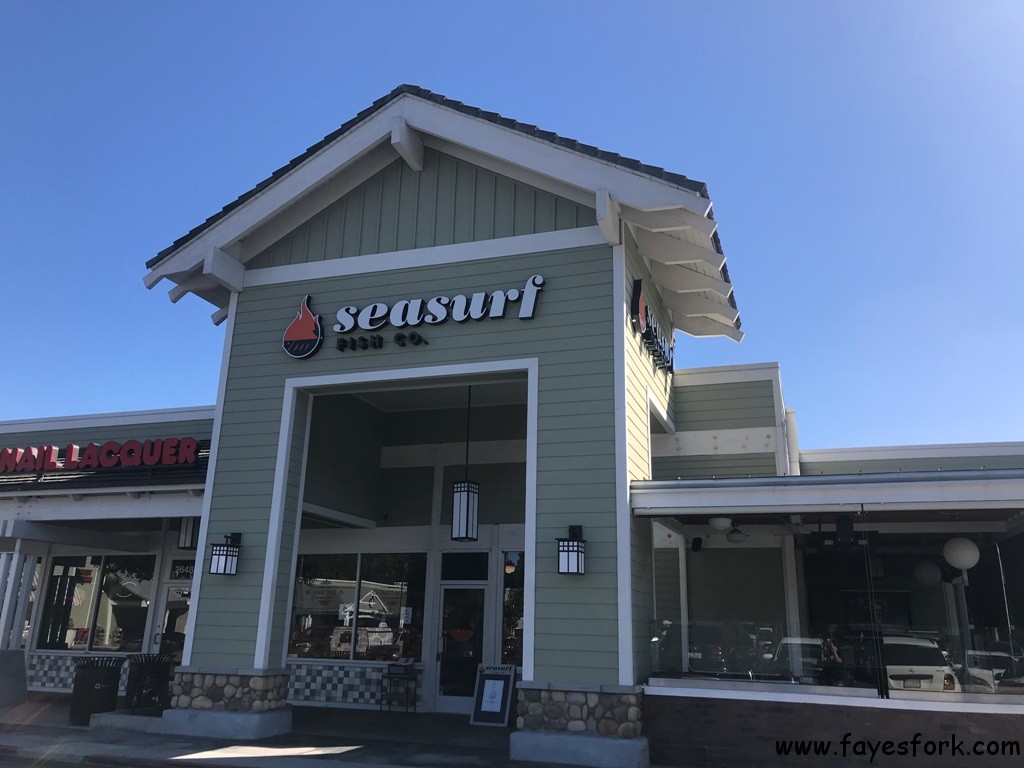 Seasurf Fish Co is located in the same plaza as Bushfire Kitchen and Broken Yolk.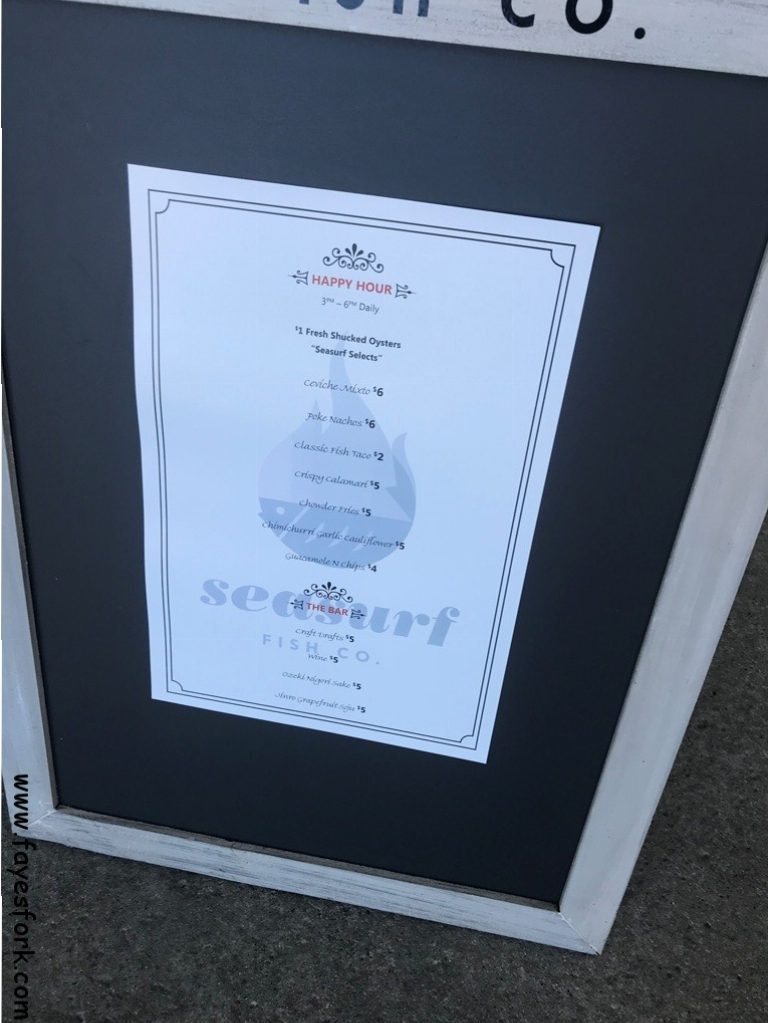 Happy hour is daily from 3-6pm. I can't wait to try their $1 oysters during this time.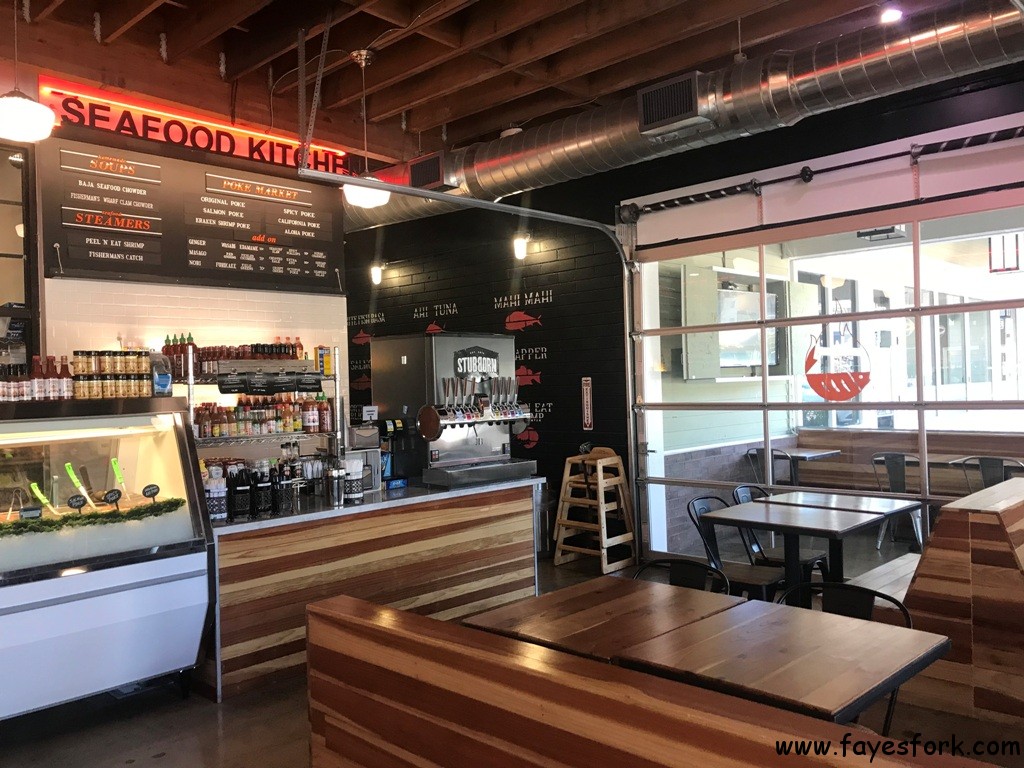 They also have an outdoor patio. Do you see the garage style roll up doors to the right? There's also a flat screen tv in that patio.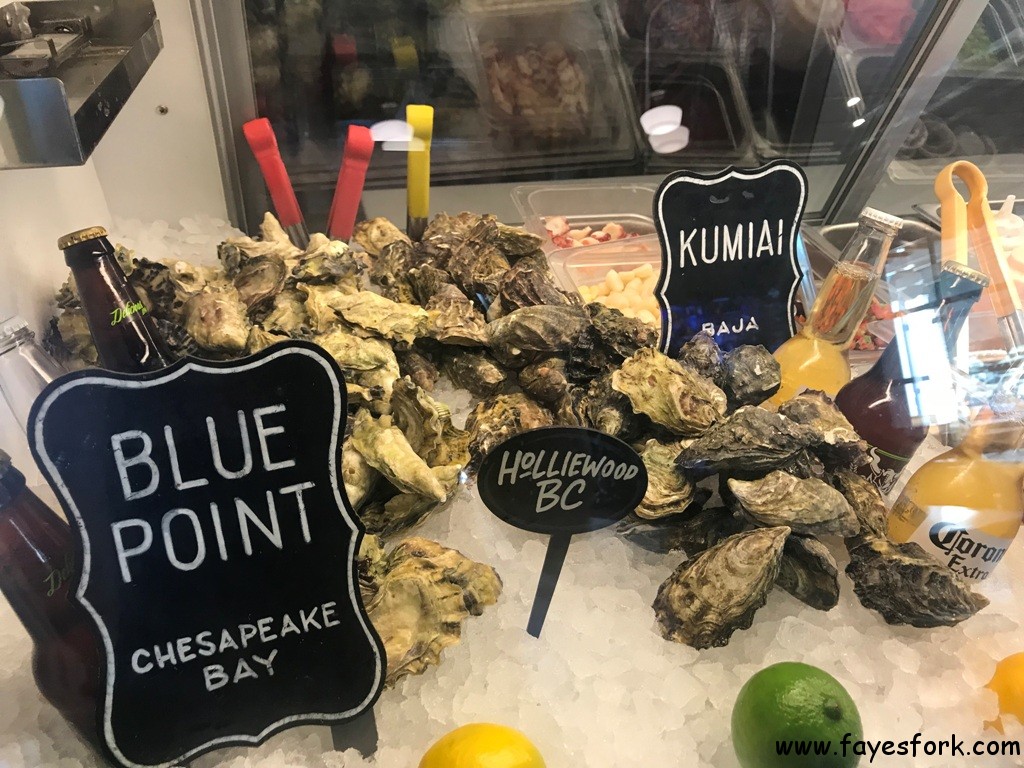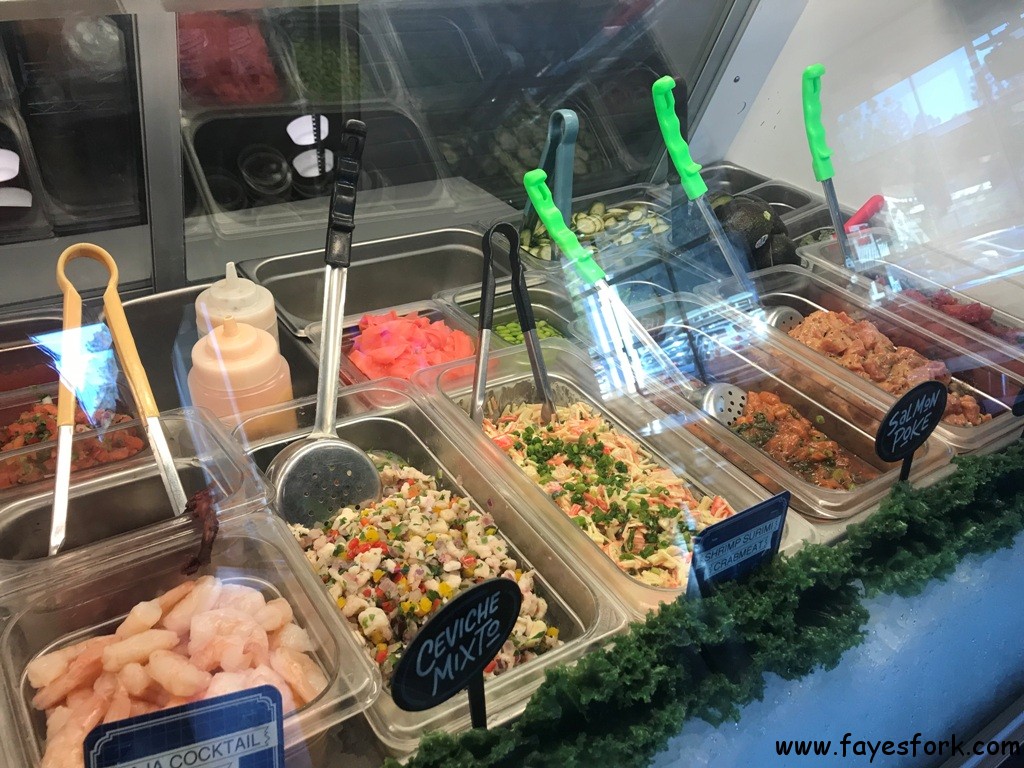 Seasurf Fish Co also offers poke.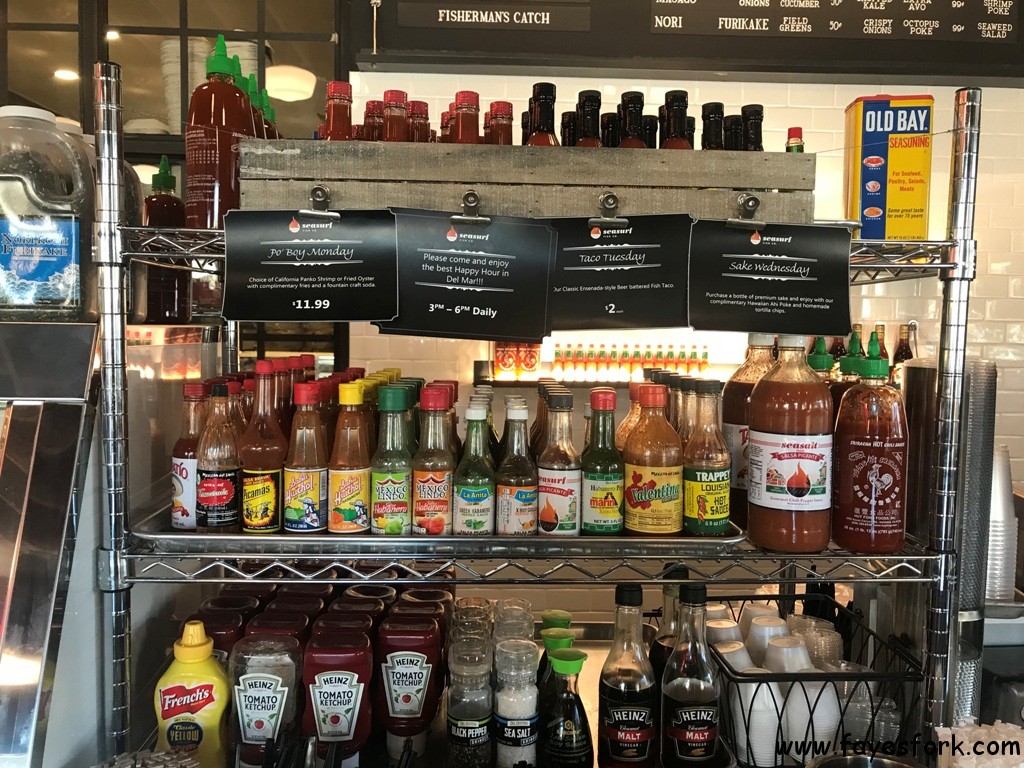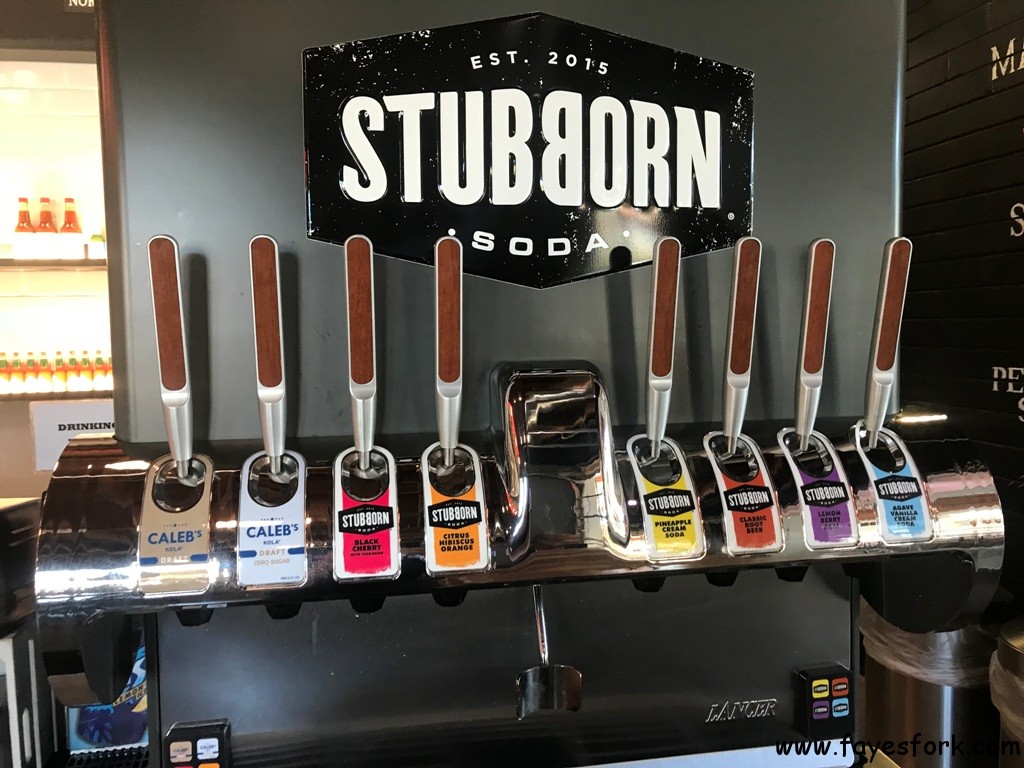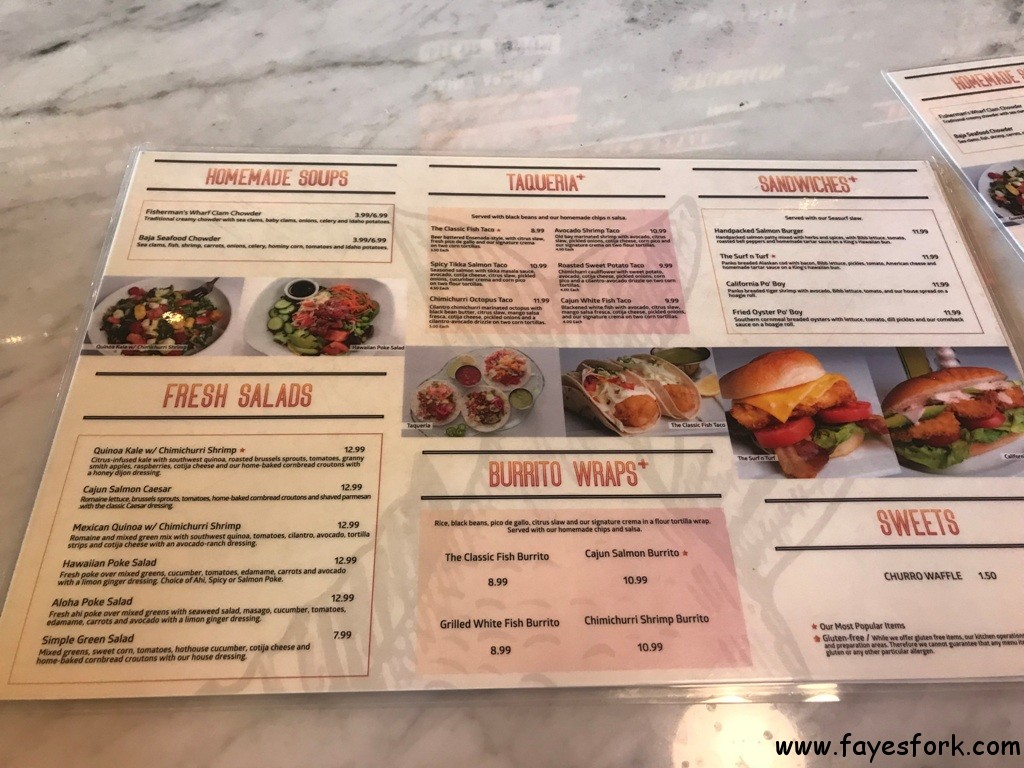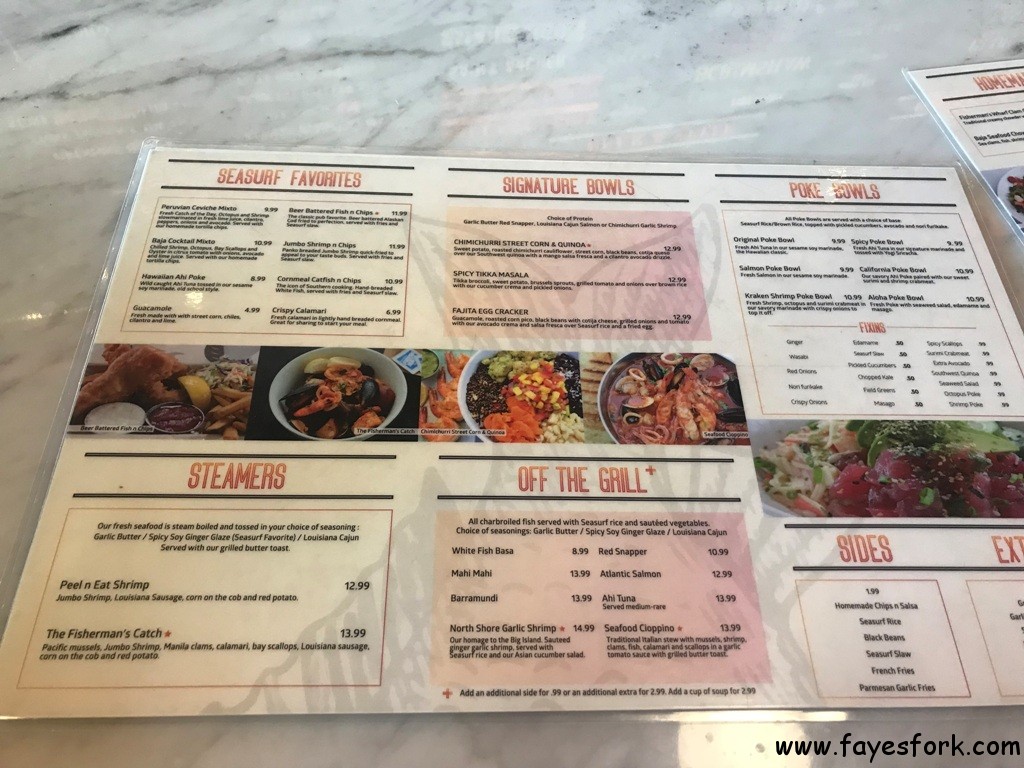 You order with the cashier and then find a table. There's also seating at their granite bar counter which is what we opted for since Diana actually ended up knowing the cashier. Here's what we did as we waited.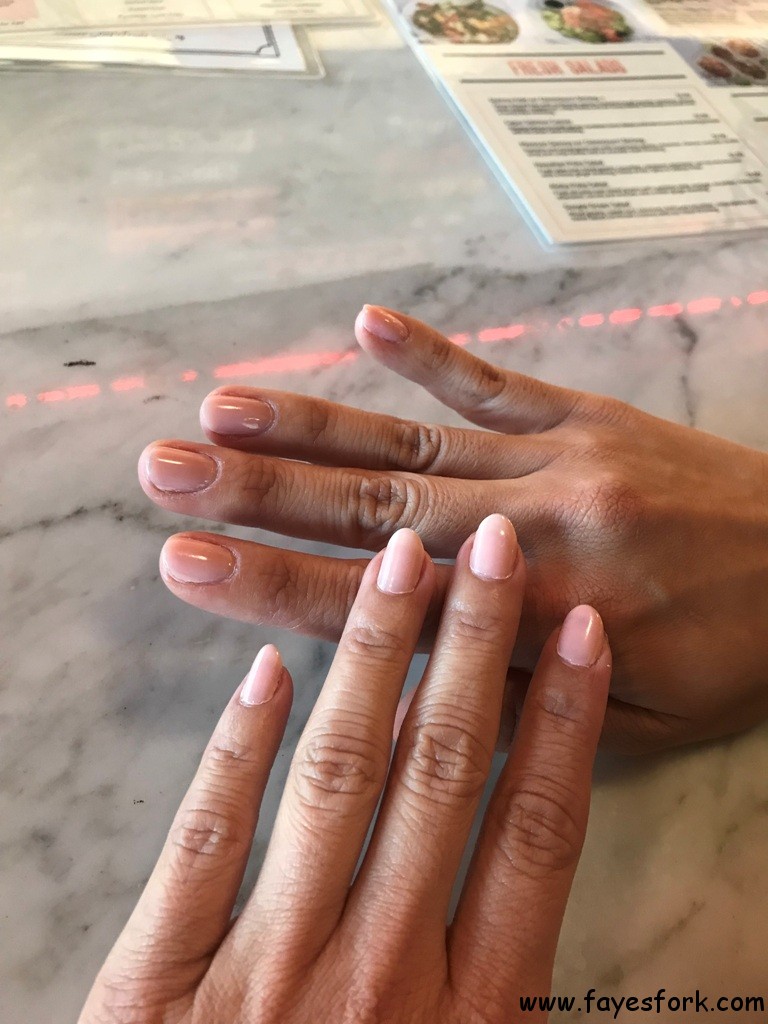 My hand is towards the bottom and hers is on top. We use the same nail color (OPI Bubble Bath). She's inspired me to try a nail shape (almond) for the first time.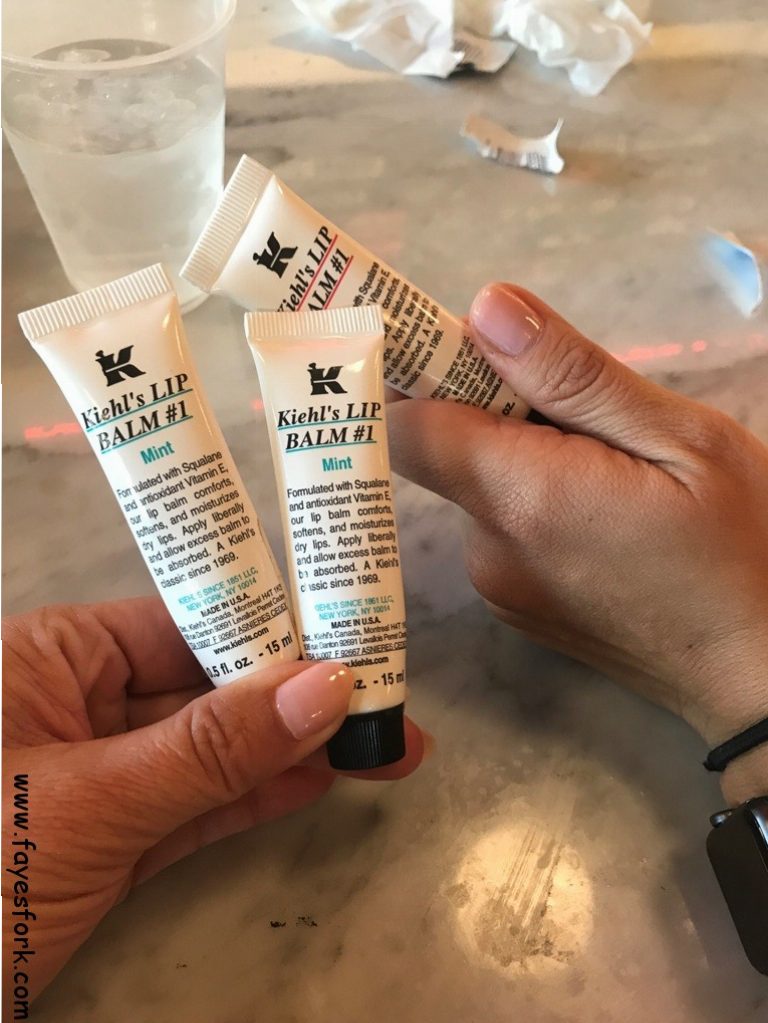 Then we discovered we are both obsessed with the same lip balm. I have two of the mint and swear by it as the best lip gloss for a date.
The food didn't take too long to arrive.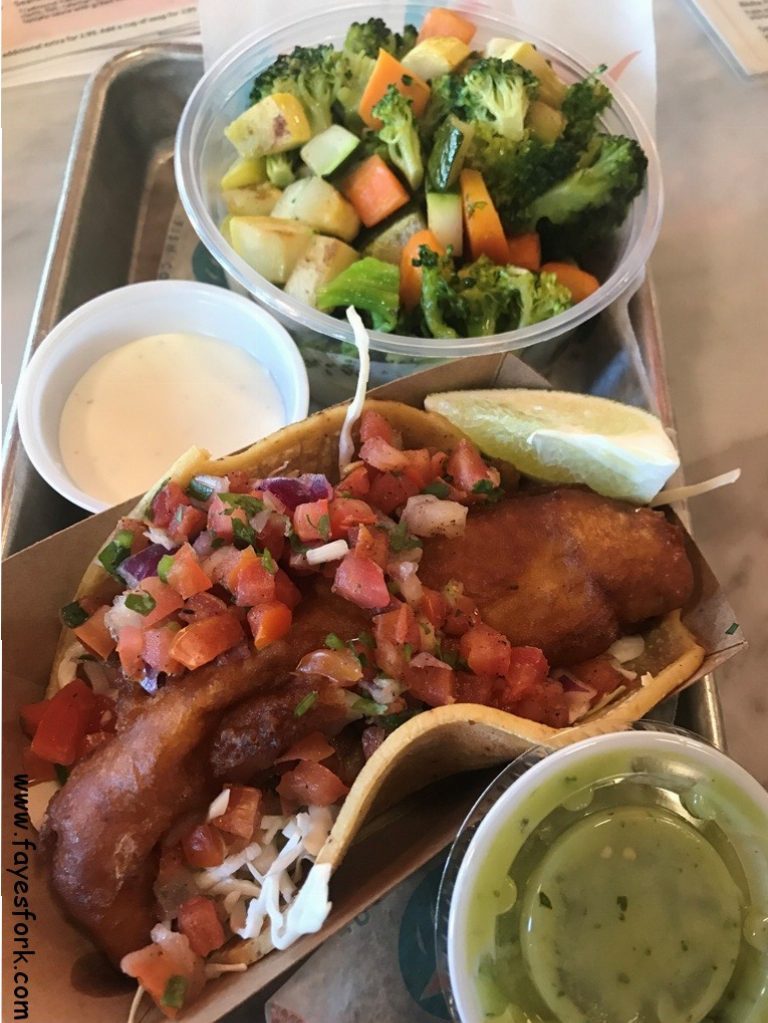 I really wanted to try their fish n chips but only wanted one piece of fried fish. They didn't have that as an a la carte option so the cashier suggested ordering one fish taco. She said it's similar to the fish n chips. I asked for the crema to be on the side so the batter would stay as crispy as possible.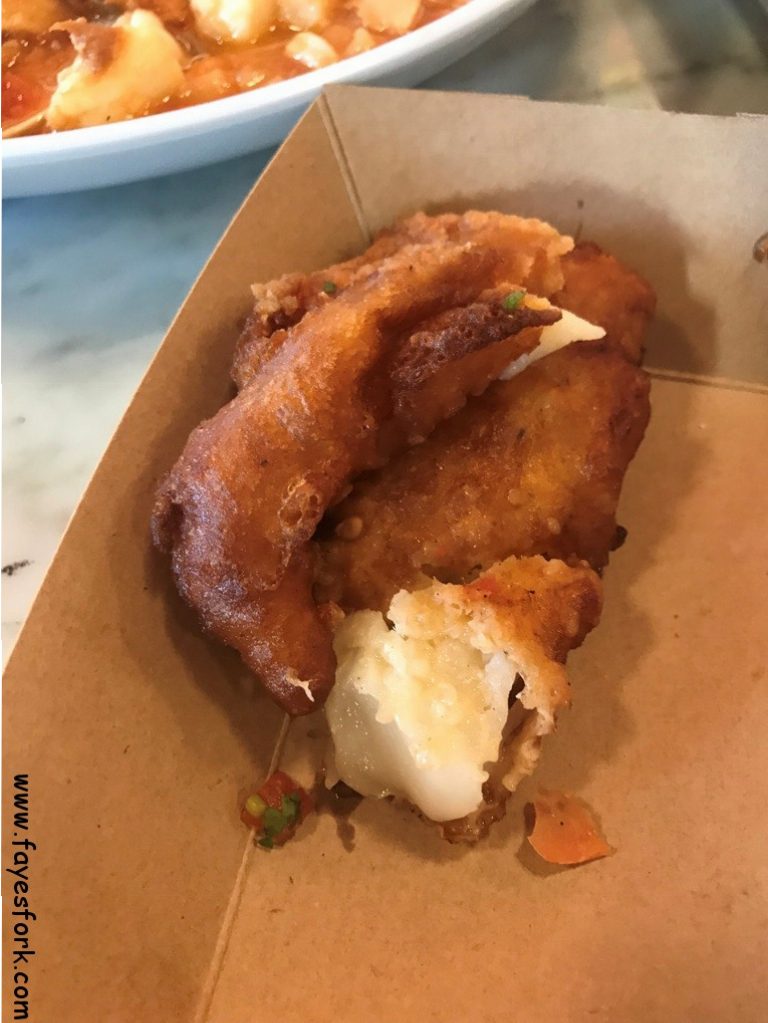 The fried fish was an ok portion for $3.50. But, the batter was soggy and too oily. It wasn't appetizing at all. The crema was a bit bland and didn't help the limp fried fish. Note, the side of vegetables was for my entree dish (they just added it to the fish taco tin plate for some reason). I hope their fish n chips dish is crispier or perhaps uses a different batter.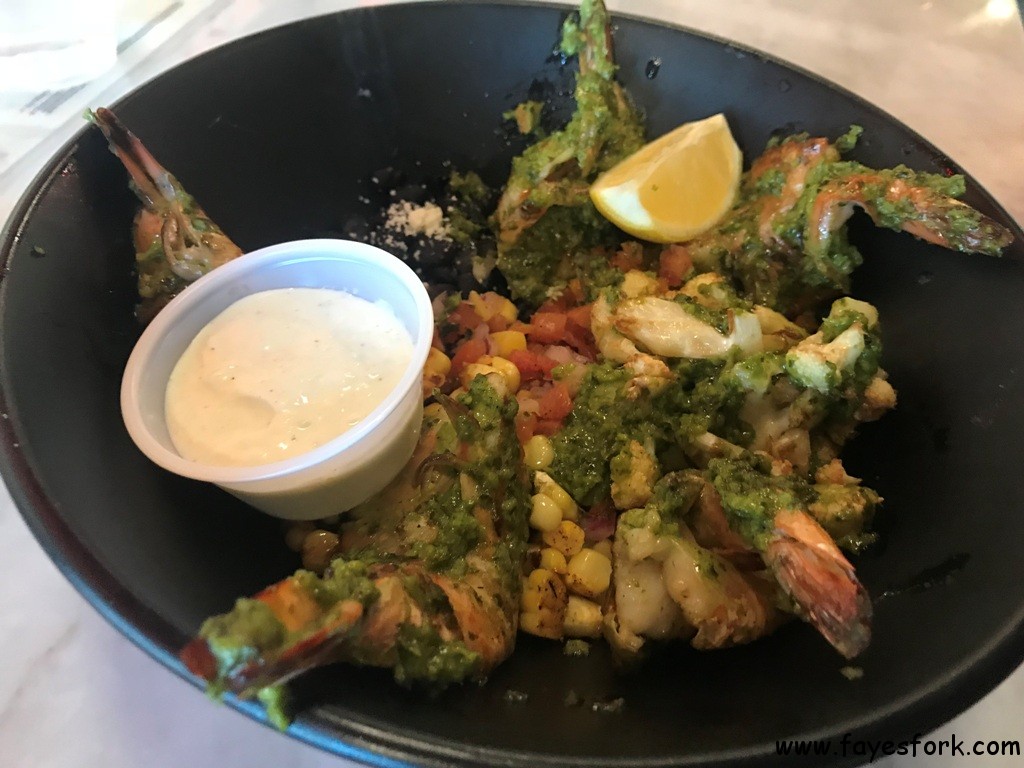 Diana ordered this bowl and LOVED it. It came with a choice of seafood and she choose the shrimp. She said it tasted heavenly for being healthy.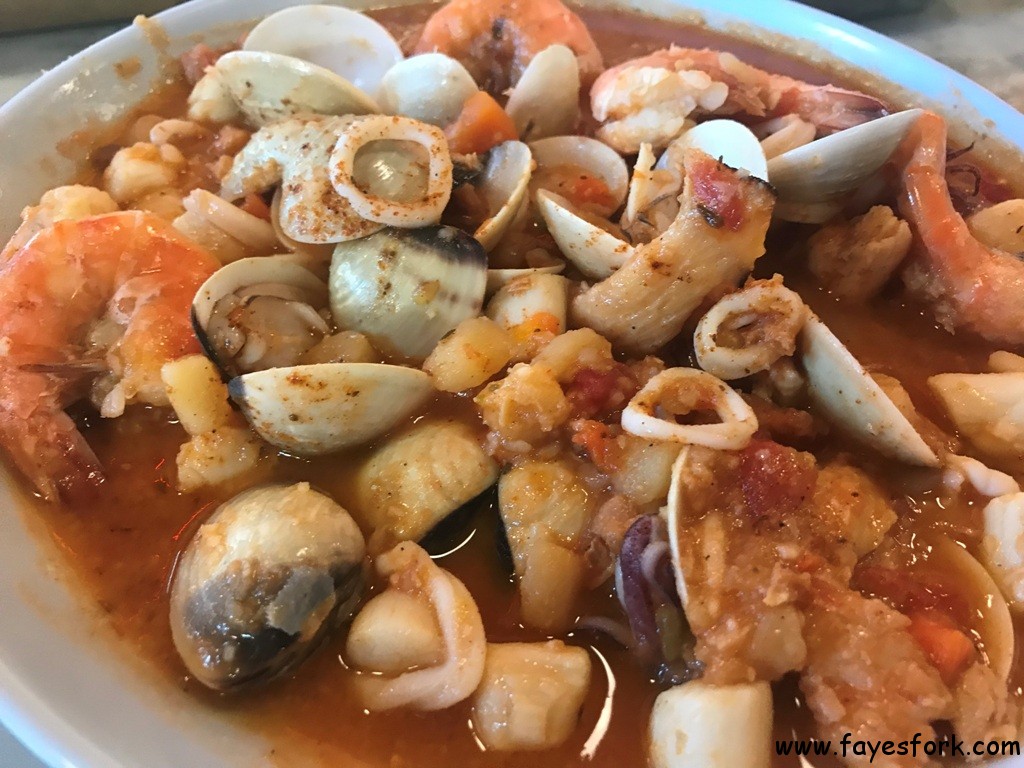 I honestly didn't expect much from this cioppino but it was amazing. I asked for no mussels so they gave me extra clams. They also subbed out the rice for side veggies as well. The garlic tomato sauce was DELICIOUS. It reminded me a bit of the 'combo sauces' you get at crab huts/shacks/etc. It was rich, decadent, with loads of fresh garlic.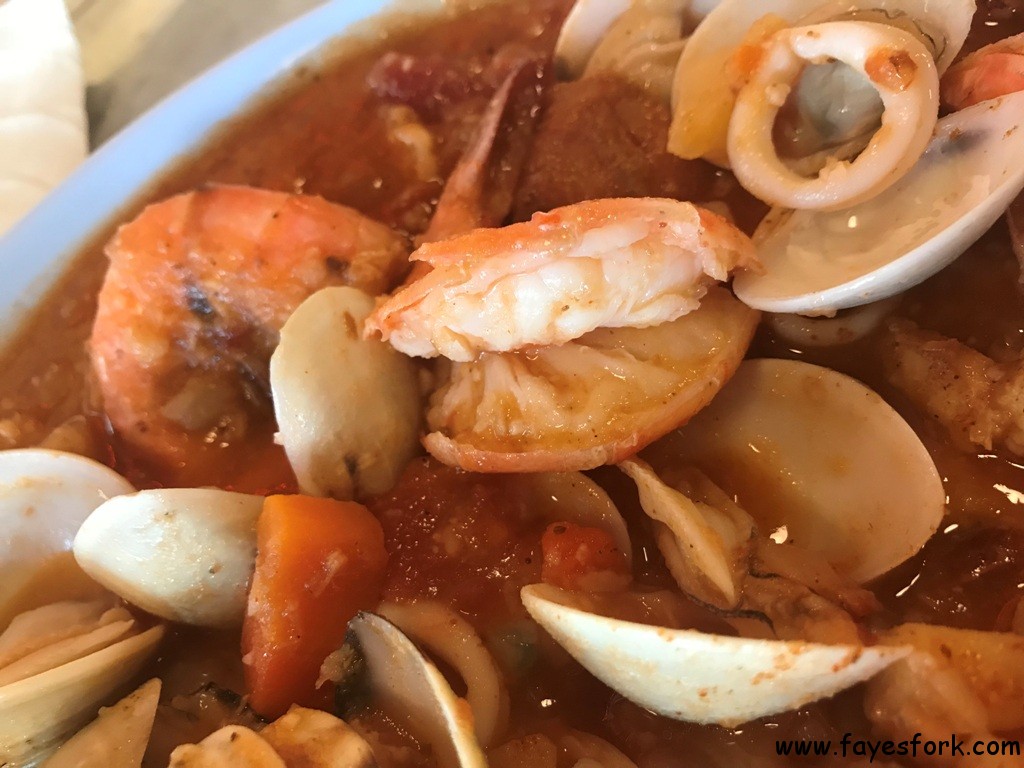 I wish the shrimp in the cioppino mirrored the shrimp in Diana's dish. They were partially cut in half but not 100% butterflied. The clams tasted quite fresh and the calamari wasn't rubbery. There were ,little chunks of potatoes in this dish that I'd opt out of next time. Overall, this was a very very good cioppino that made us girls happy.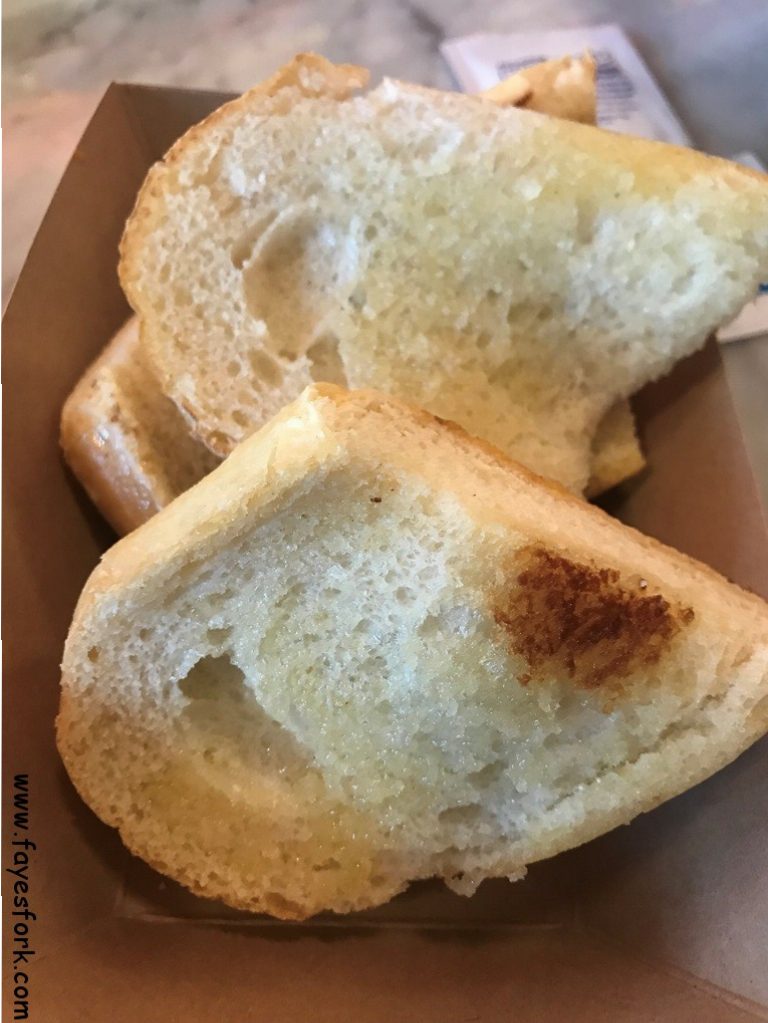 The dish also came with garlic toast. The bread would have been much better if they toasted it more and added more garlic butter. It tasted too simple and boring compared to the cioppino dish.
Seasurf Fish Co is a laid back restaurant here in this part of town. We enjoyed our meal and hope to return soon.
SEASURF FISH CO
2650 Del Mar Heights Rd
Del Mar, CA 92014
(858) 280-7100