Cross Street Chicken & Beer has been on my absolute 'to try' list for 2018. I'm a sucker for fried chicken wings. My food adventures, the beginning of this new year, has been dismal. I've been ordering more take out than I'd like or am used to. Then excessively exercising all the dumb calories away. But how can you say no, to more fried food, when a friend wanted to try Cross Street Chicken & Beer for happy hour. I'm game.
To preface this post, I had Habit Burger for lunch at a work project. Straight up avocado burger (albeit protein style) and onion rings. Fried onion rings. So, seeing the happy hour menu here, with most of the HH items being fried, didn't make my stomach excited.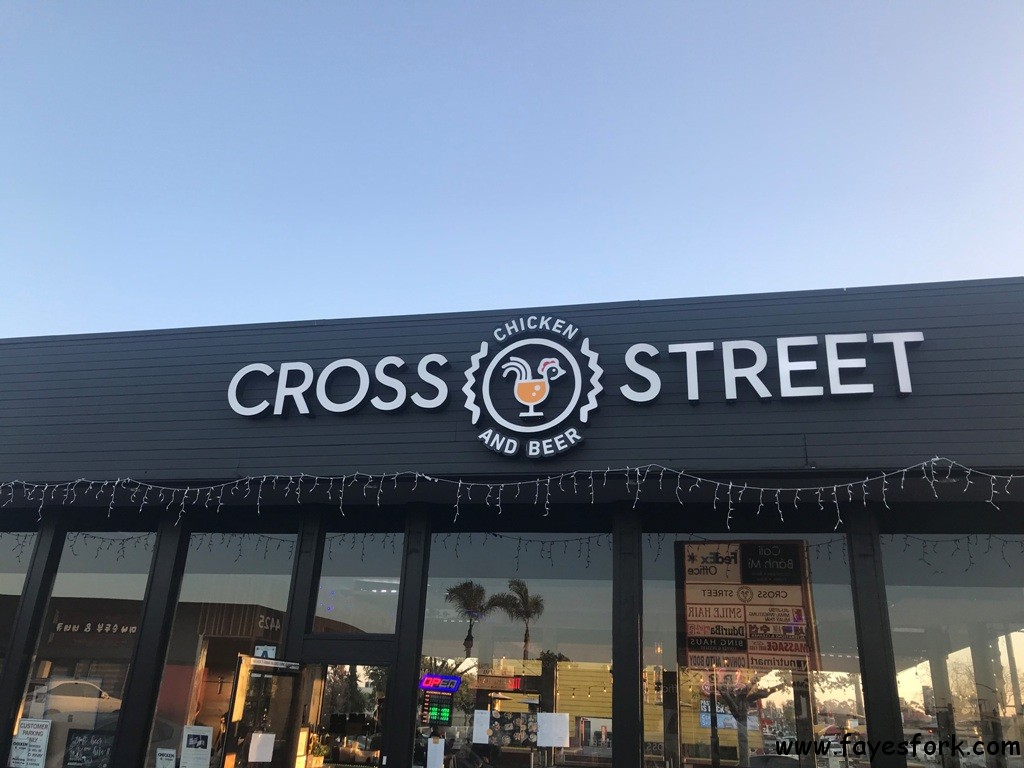 mmm-yoso and Hungry Ones have also visited.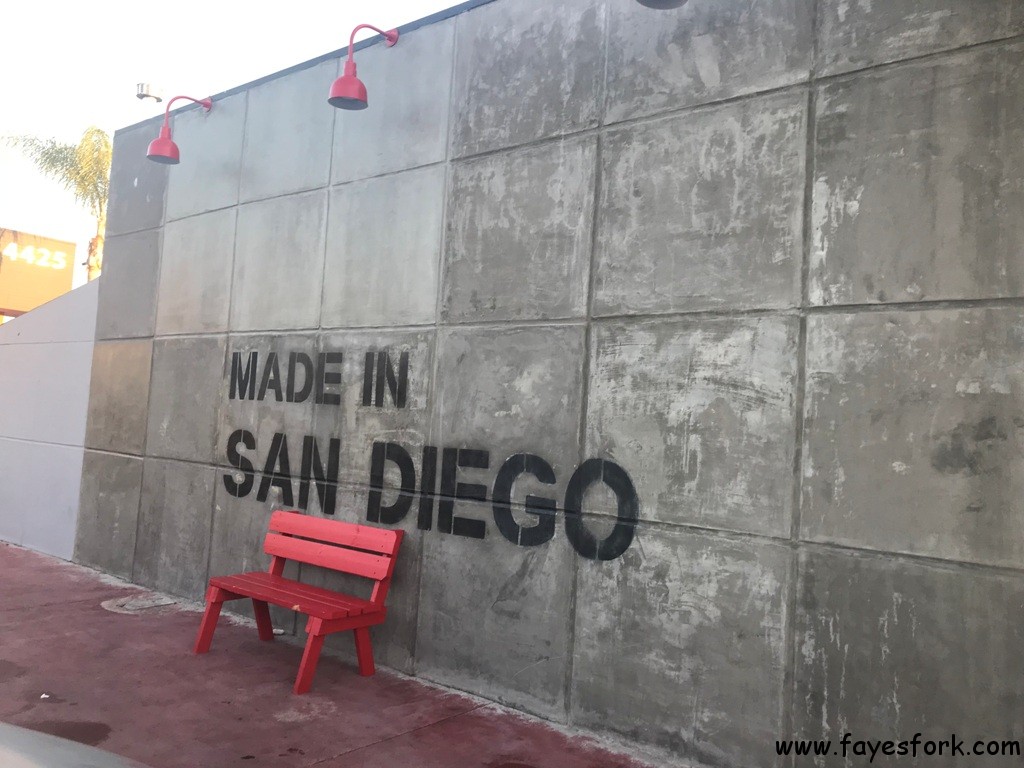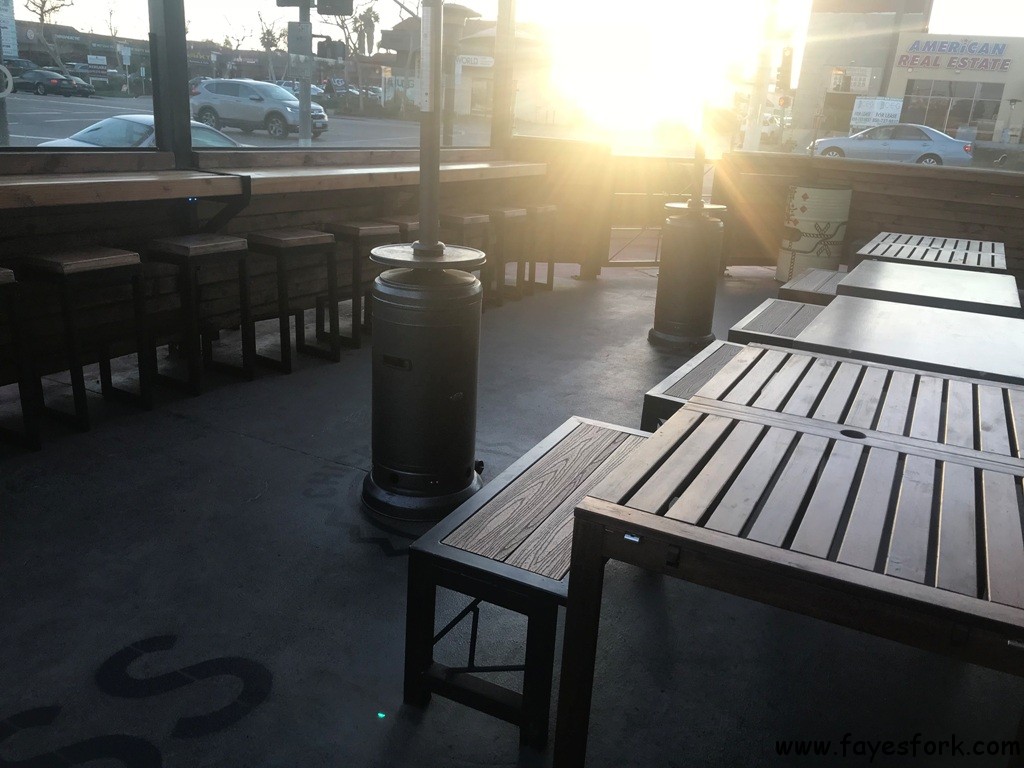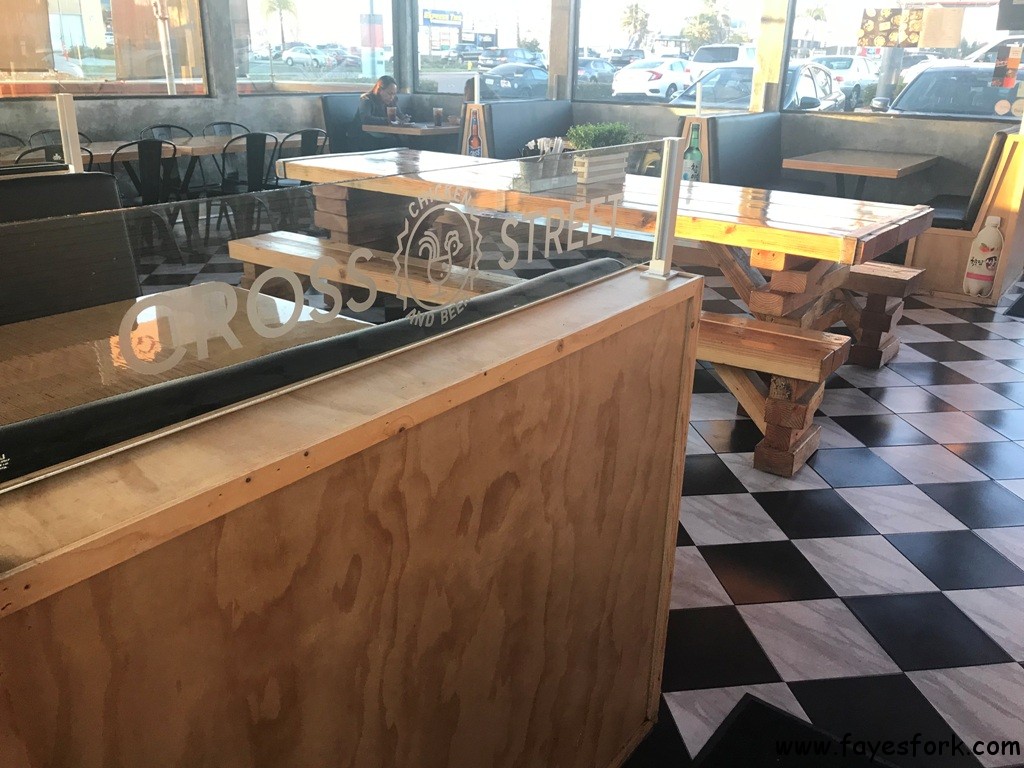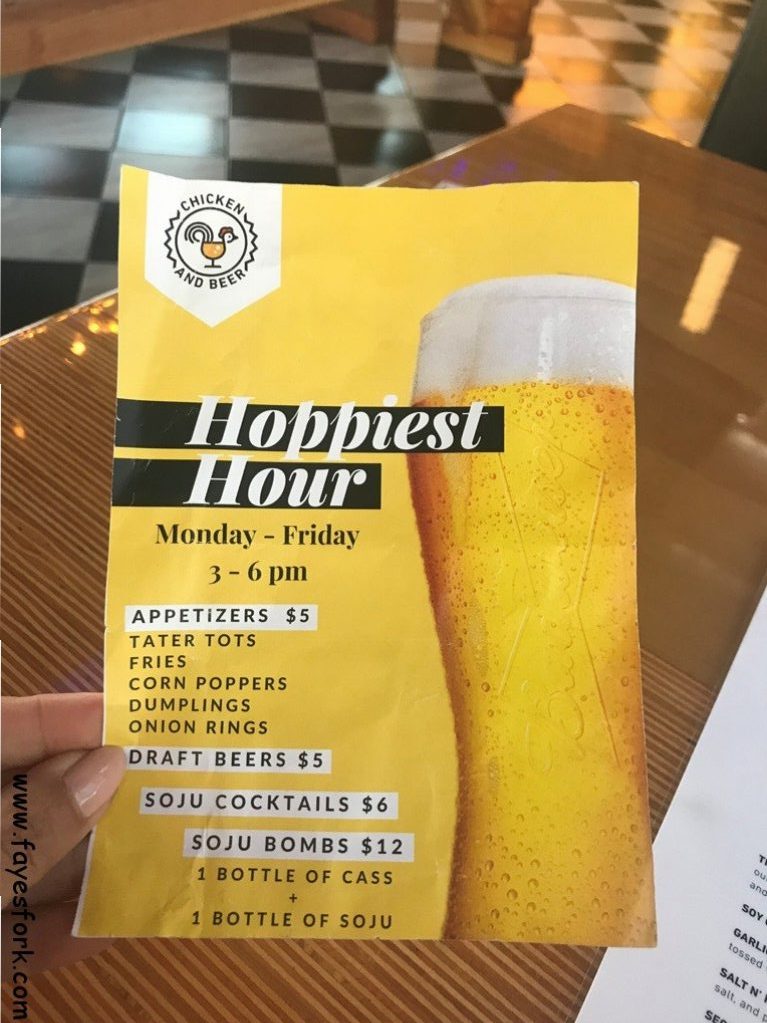 Happy hour Monday-Friday 3-6p. Most of the $5 food items are fried. I'll have to come back to try their draft beers.
It was hard to get into the chicken wing feeding frenzy I often look forward to when I try new wings. My stomach had a hard time because of a heavy lunch and my mind was still thinking about work.
Annie prefers boneless wings which made me question our friendship. So we agreed to compromise since we care about each other's well being.
We decided to try three of their chicken flavors that evening.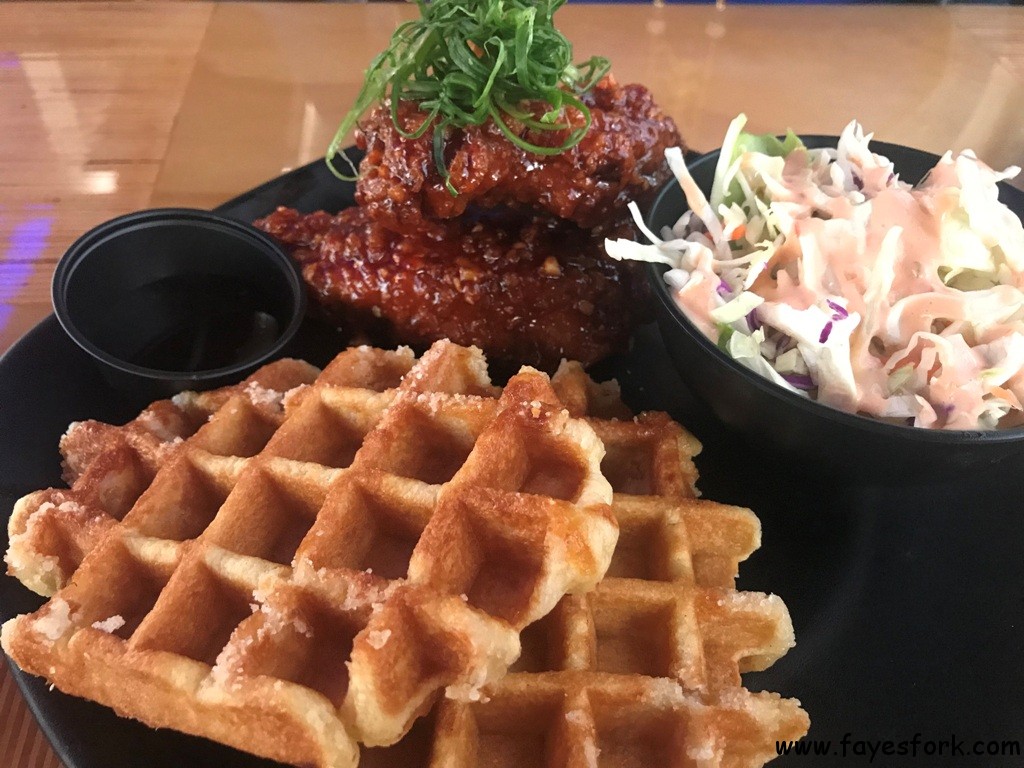 The chicken and waffles came out first. It's a nice portion for $11. You can choose spicy or regular for the Korean fried chicken. There's also a small bowl of cabbage with a sweet mayo dressing. I actually liked the coleslaw as it was nice cold contrast to the the hot items on the plate.
We opted for the spicy since it mirrors their Seoul Spicy listed on the menu. You can see and taste the red gochujang sauce that the chicken breasts are dipped into.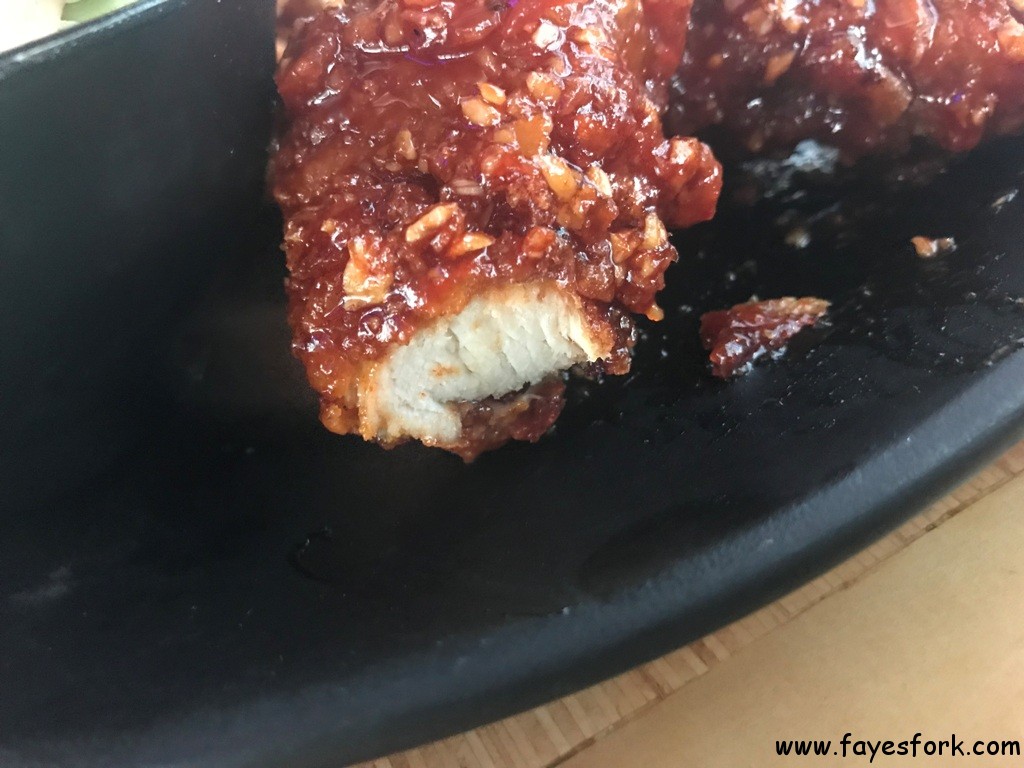 The batter is very crispy and crunchy. The sauce is sweet and a bit sticky. I'm not a fan of white meat but thought the chicken was fried nicely as it was moist.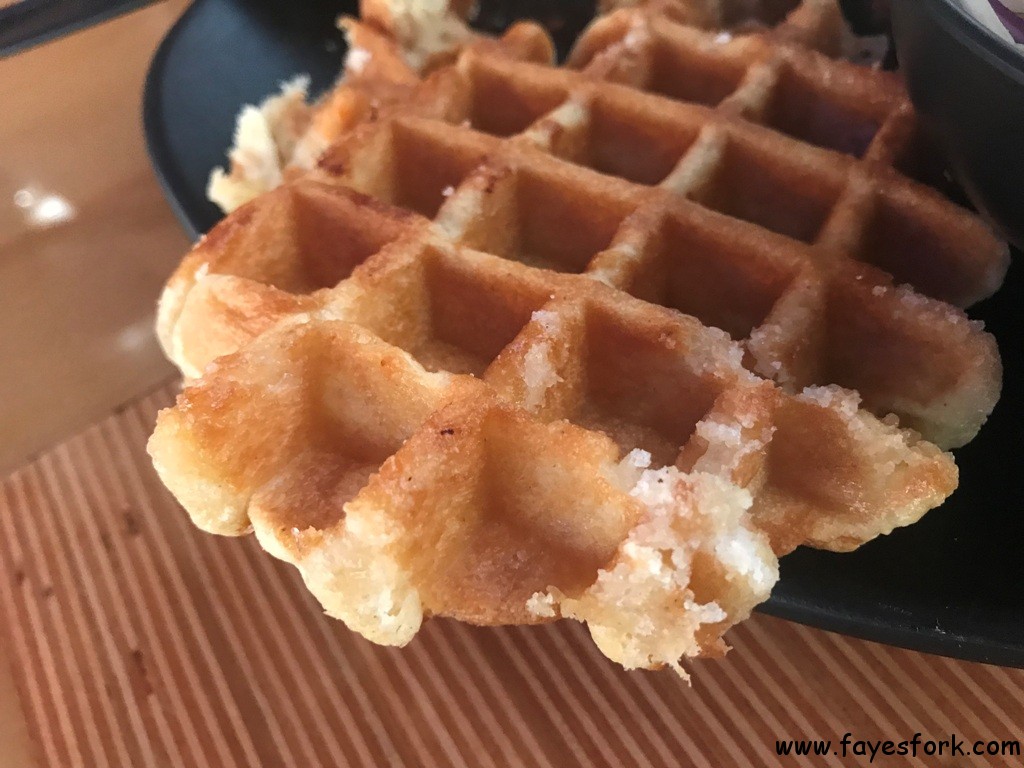 Is that crystalized sugar I see on top? Or is it just batter. It was like the chicken – had a nice crunch and was crispy.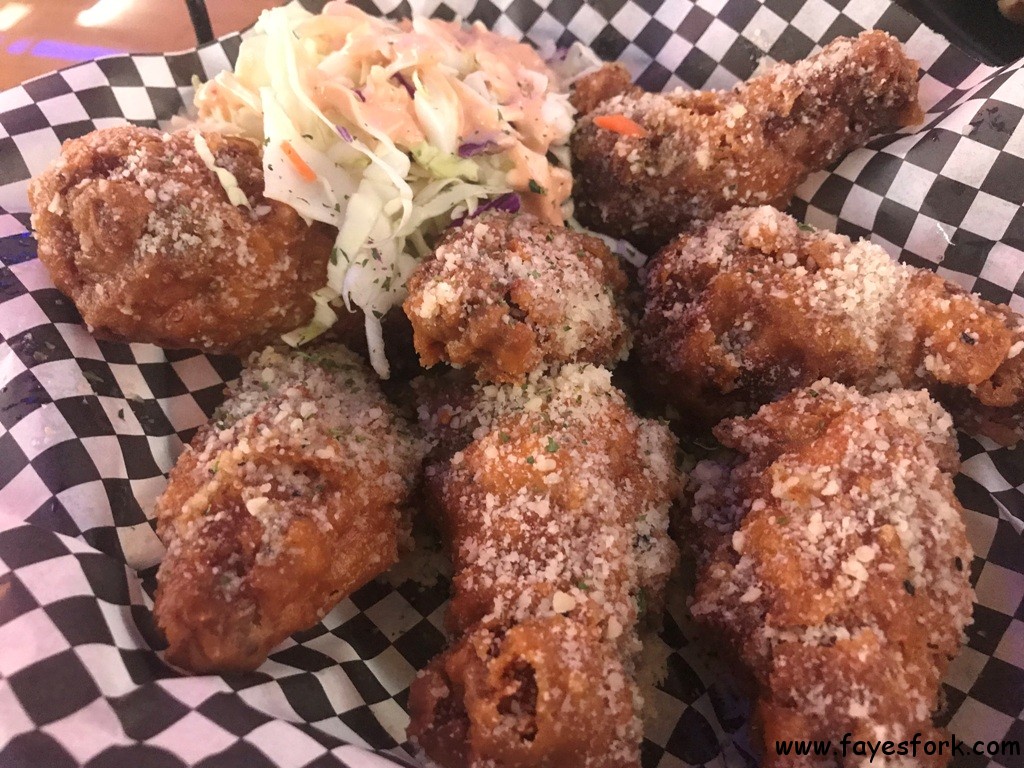 We both wanted to try the garlic pam wings as we are both huge fan of the garlic butter wings at Phuong Trang down the street. We also choose this flavor as it's a version of their dry wings (not dipped in sauce).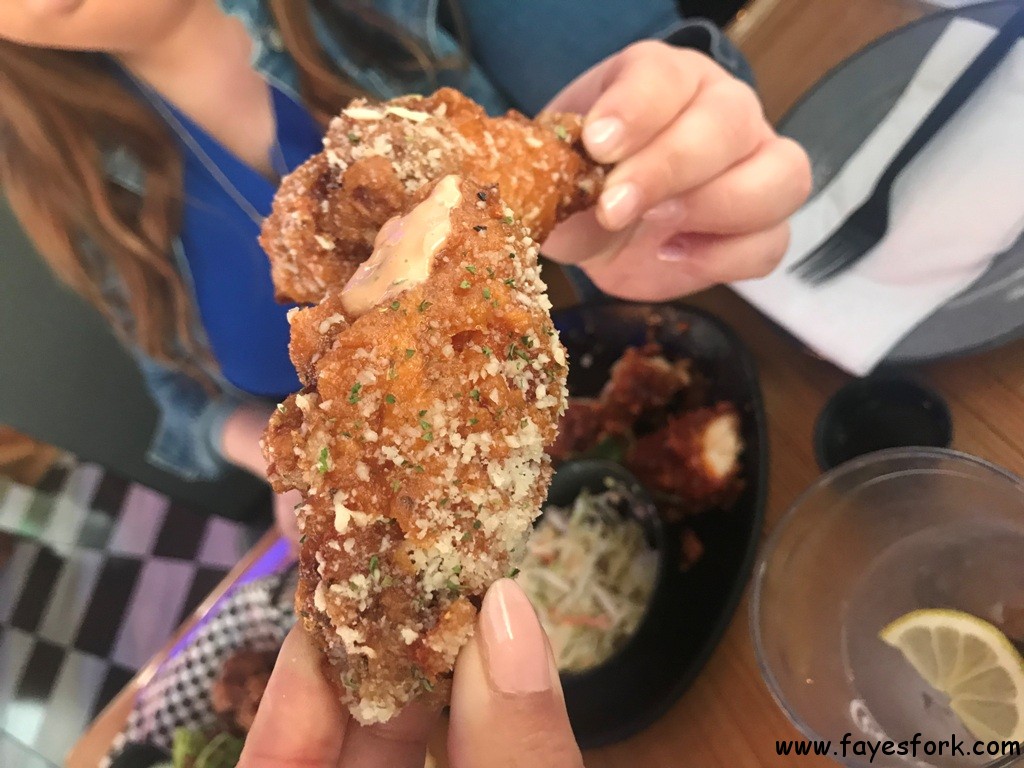 We didn't order happy hour drinks that evening so we did this instead to 'cheers' one another. Food blogging friends forevvvahhhh.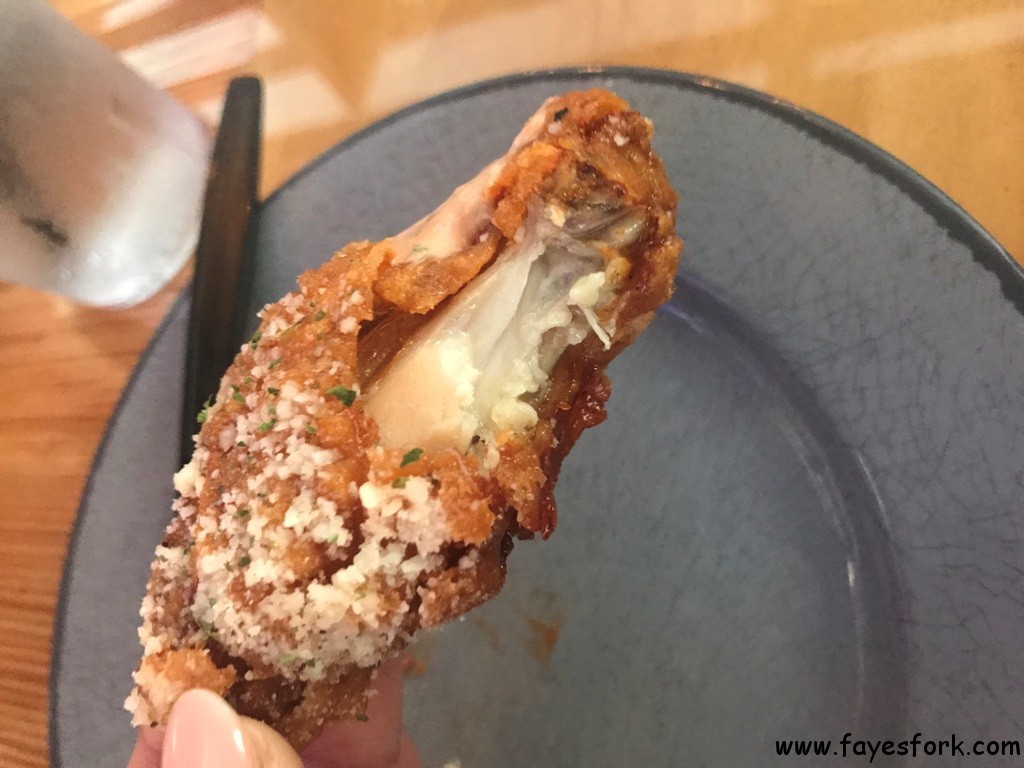 It's not that the breading was thick. Or fell apart. Cross Street Chicken & Beer knows how to fry stuff. That's apparent to us. The wings were a nice size as well. You could taste the sprinkled parm cheese in every bite. It's just that each wing tasted very heavy and oily.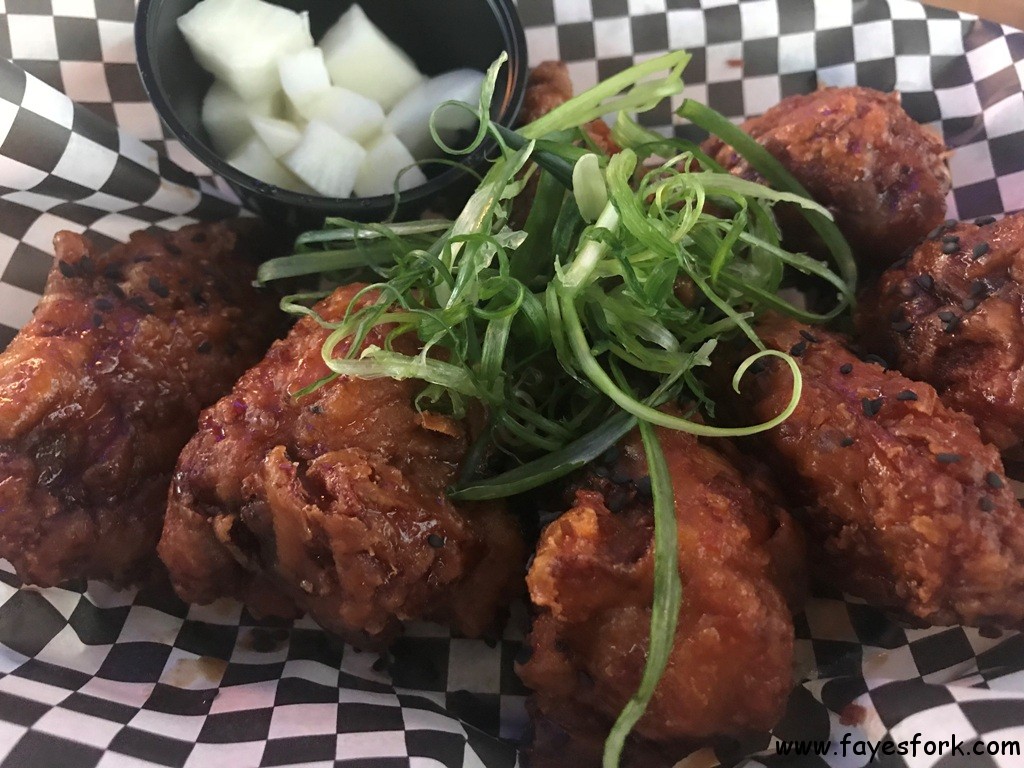 We chose the soy garlic as our wet wings (dipped in sauce). Our nice waiter said this was a popular wing selection here at Cross Street Chicken. This batch of wings came with a side of pickled daikon which Annie said she enjoyed.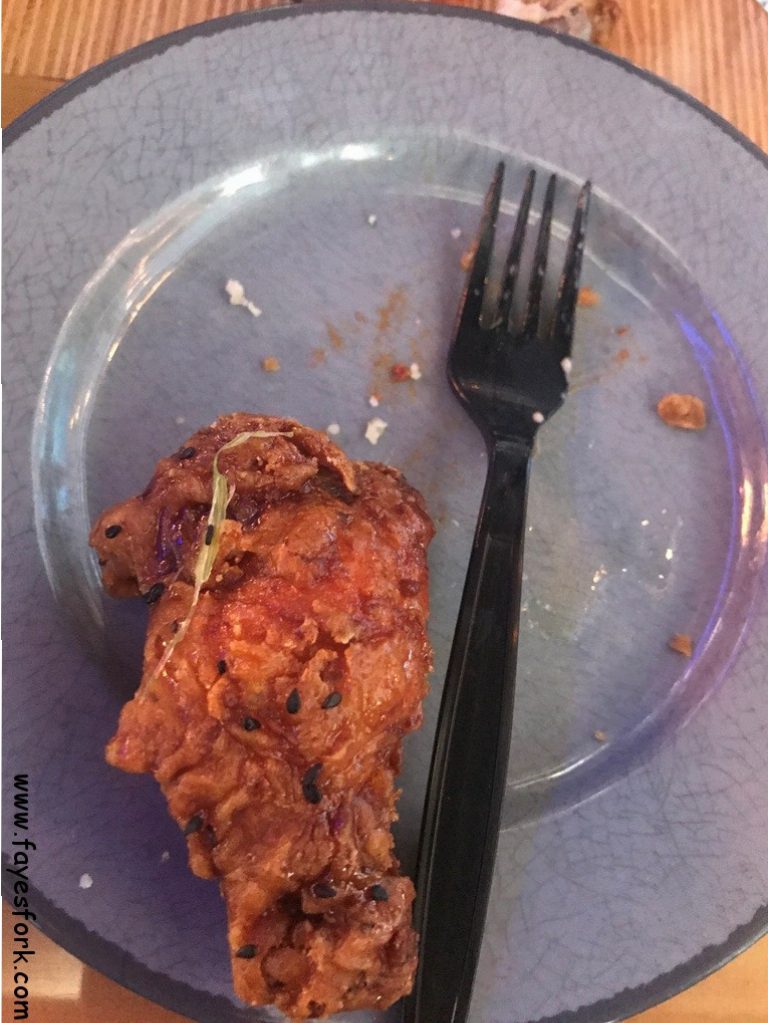 I wanted to use my Costco card next to a wing to show you the large size. Annie sarcastically said use a fork, genius.
Oh.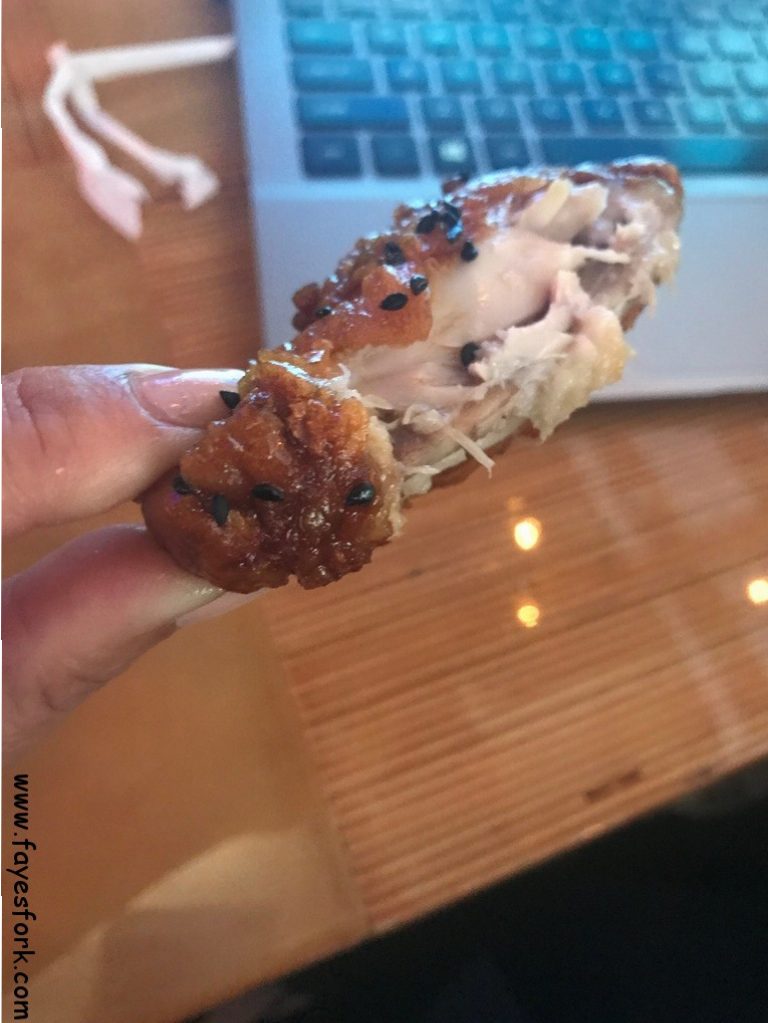 This wing stayed crispy even though it had a wet sauce. That's almost a first for me. The wing was juicy. The flavoring was too salty for us though. Similar to the previous one. And again, it was a heavy wing meaning we only managed to eat 2, maybe 3, wings each before we both had enough.
Service was quite good. We were checked on often and our water refilled. It wasn't too busy the weeknight we visited around 5p. The restaurant did get busier though. Annie and I both thought the garlic butter wings at Phoung Trang was better. I'd still return to Cross Street Chicken & Beer to try more items.
CROSS STREET CHICKEN & BEER
4403 Convoy St
San Diego, CA 92111
(858) 430-6001