Funny things are happening. Not all things funny means all things happy/sad. I'm learning to embrace what's currently in front of me and to say yes more often. As a surprise a few weeks ago, Cdj had his team design a new blog logo. It's inspired me to share more stories that bring food and people together. Yu Spa recently had it's grand opening. My mom and I are big fans of Korean spas. Yu Spa is the first Korean spa here in San Diego that has an attached restaurant as well as a shared co-ed spa space (Jjimjilbang) . I've visited Yu Spa a few times. And actually, kinda, had a second date with a guy here.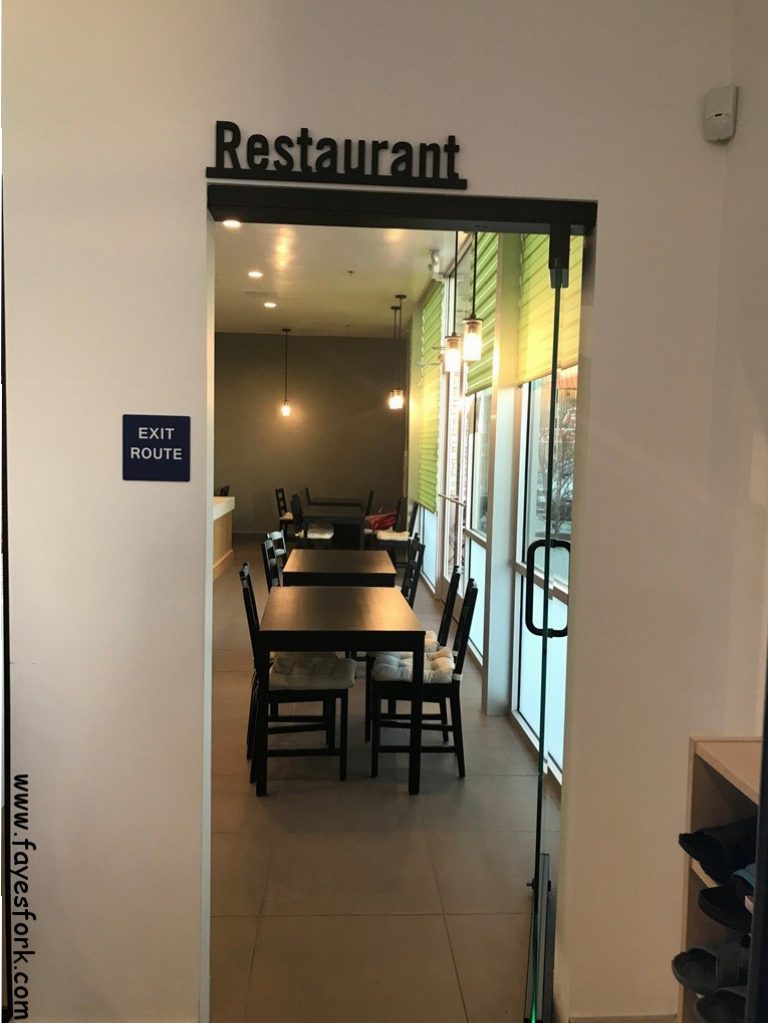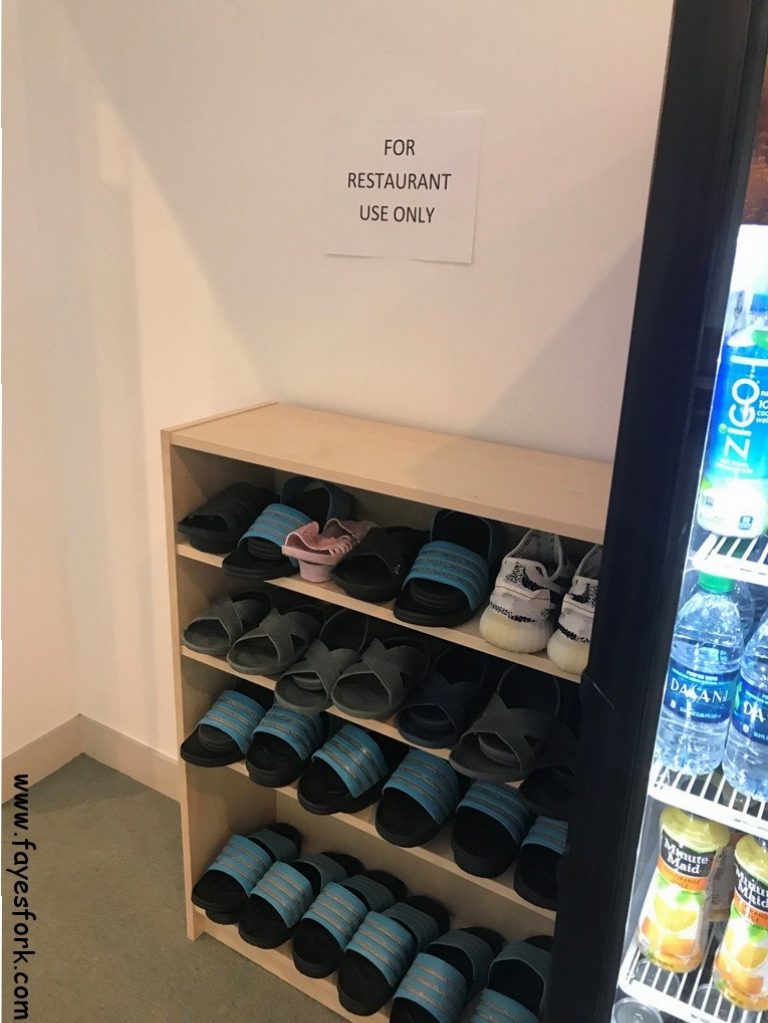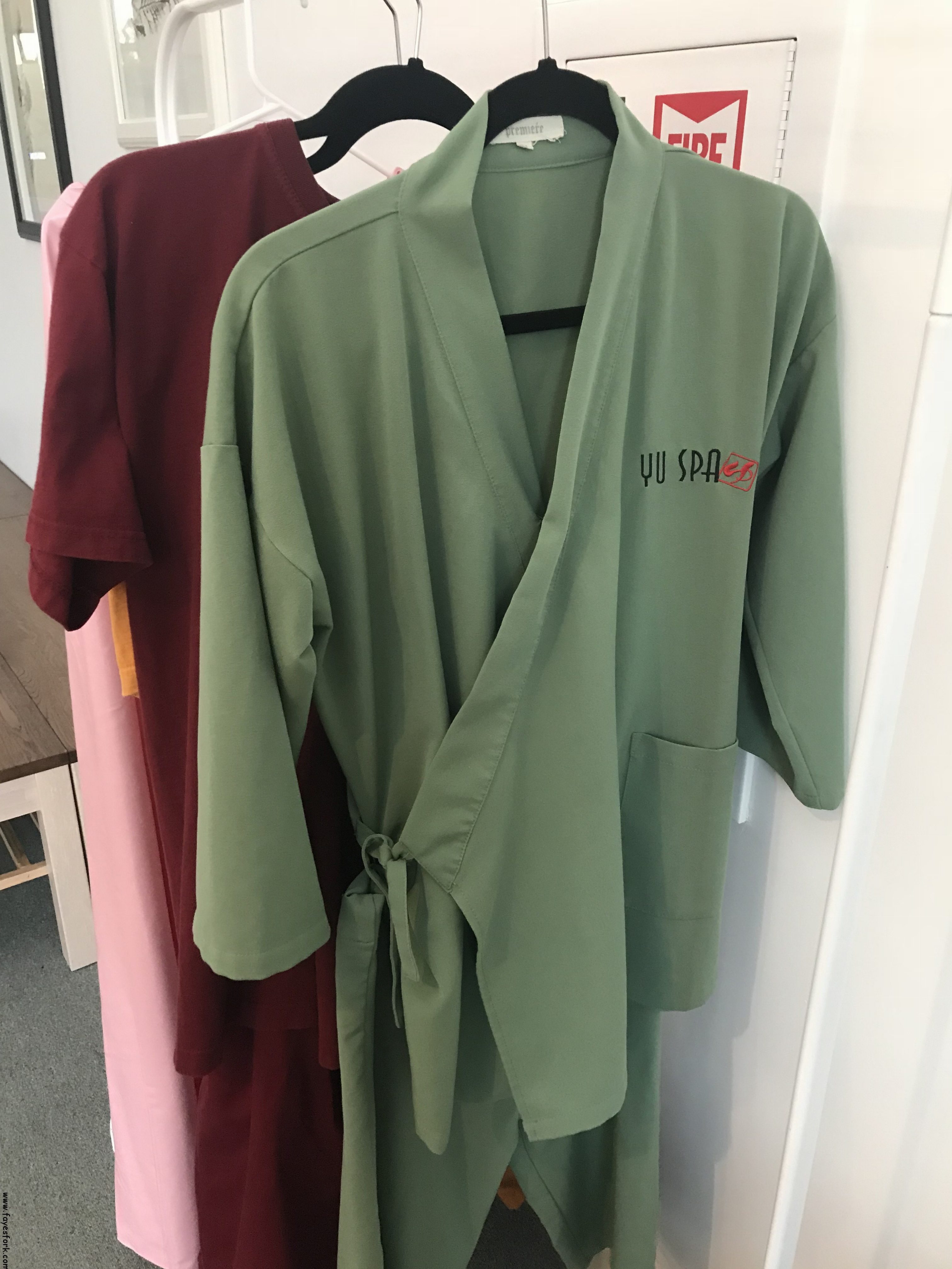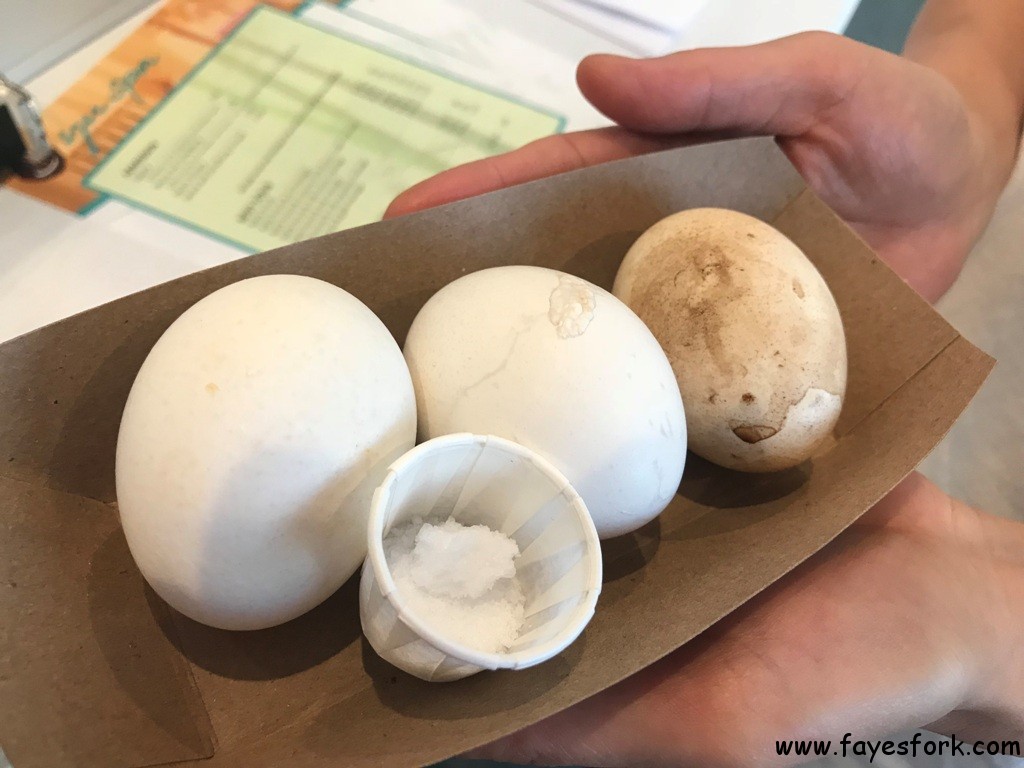 You get free baked eggs with Yelp check in! A really nice deal since they normally cost $5.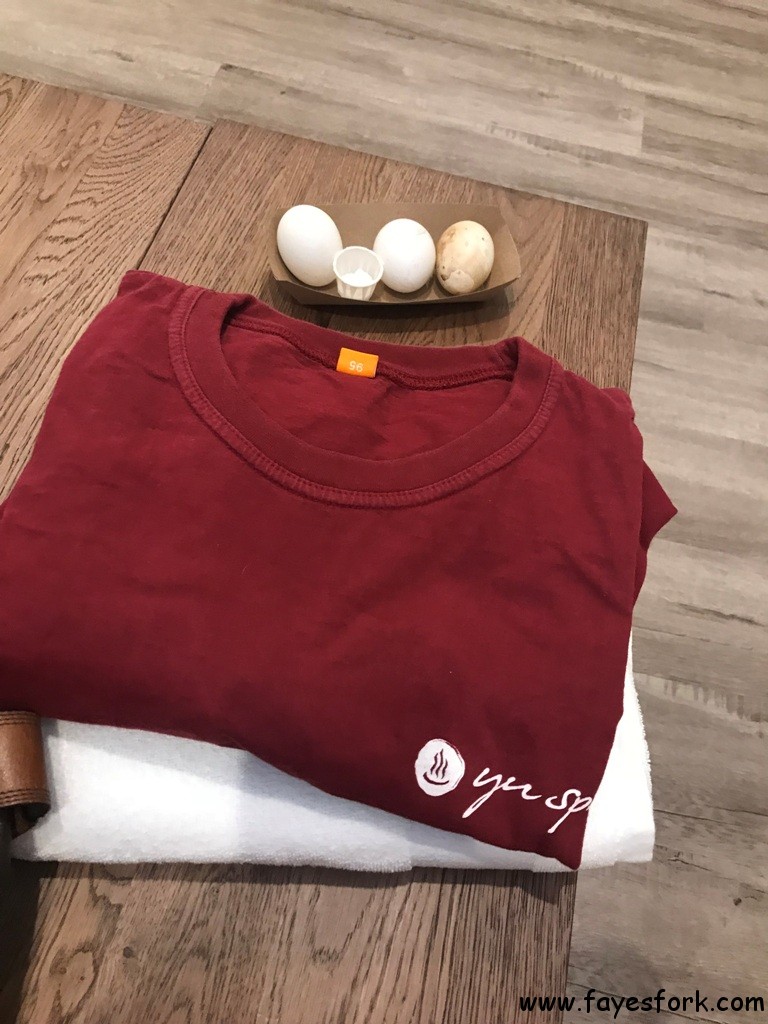 This was my uniform on first visit. All uniforms seem to be two pieces (shirt and long shorts). This red one isn't the most form flattering but it was comfortable.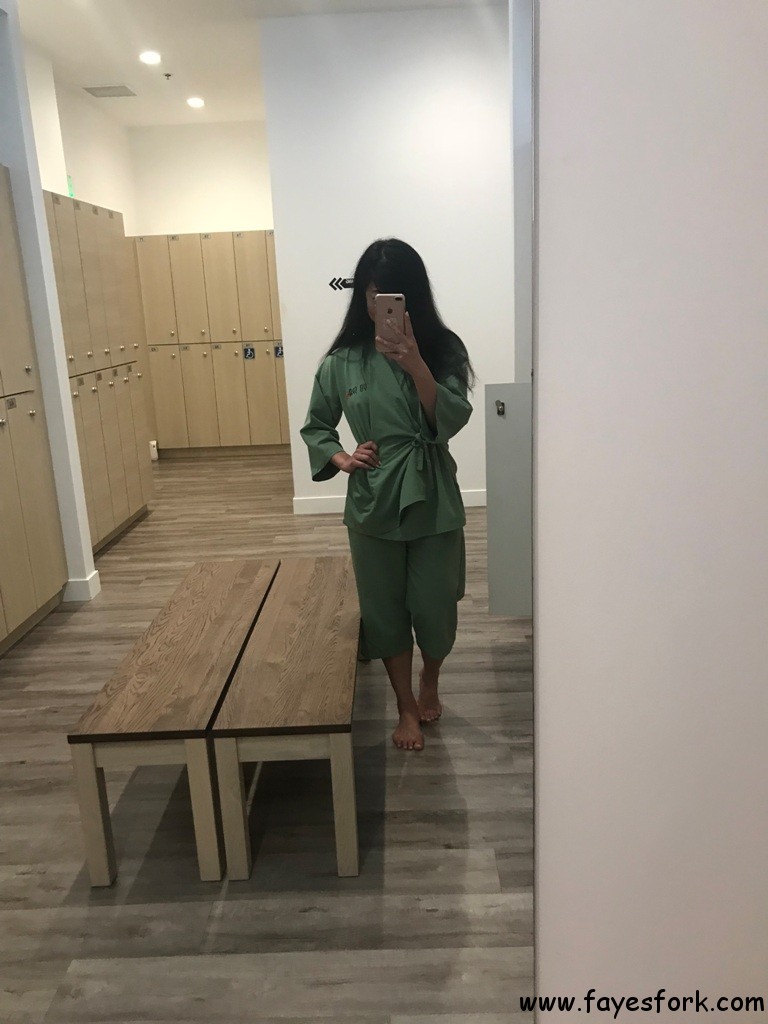 Uniform on 2nd visit. I liked the green uniform.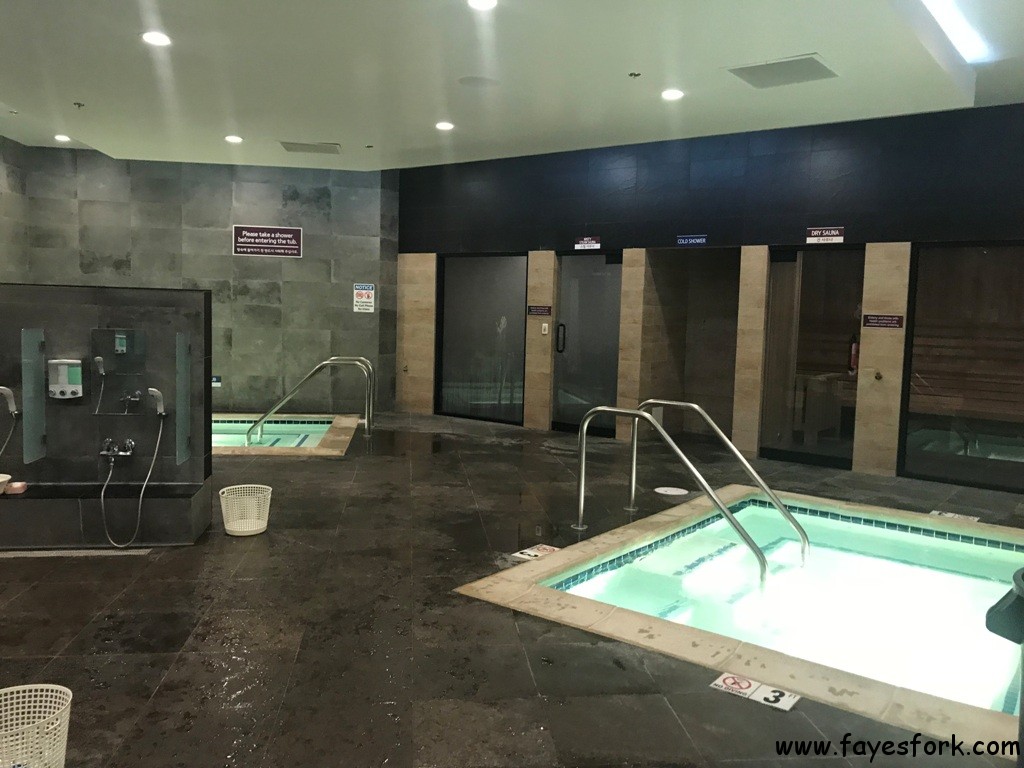 This is the women's only side. It was nicely empty on my first visit.
I didn't really use the co-ed spa section the first time as I was weirded out by having guys in the same room as me. The communal area offers a salt room, cold room, and clay room.
Yu Spa currently has a $20 spa pass grand opening special (until the end of Feb 2018).
My second visit was for a spontaneous date idea. I really didn't expect much as I'm not a fan of heat or spending time being quiet with others. But, what was cool about the shared facility is that you can talk (some might see this as bad).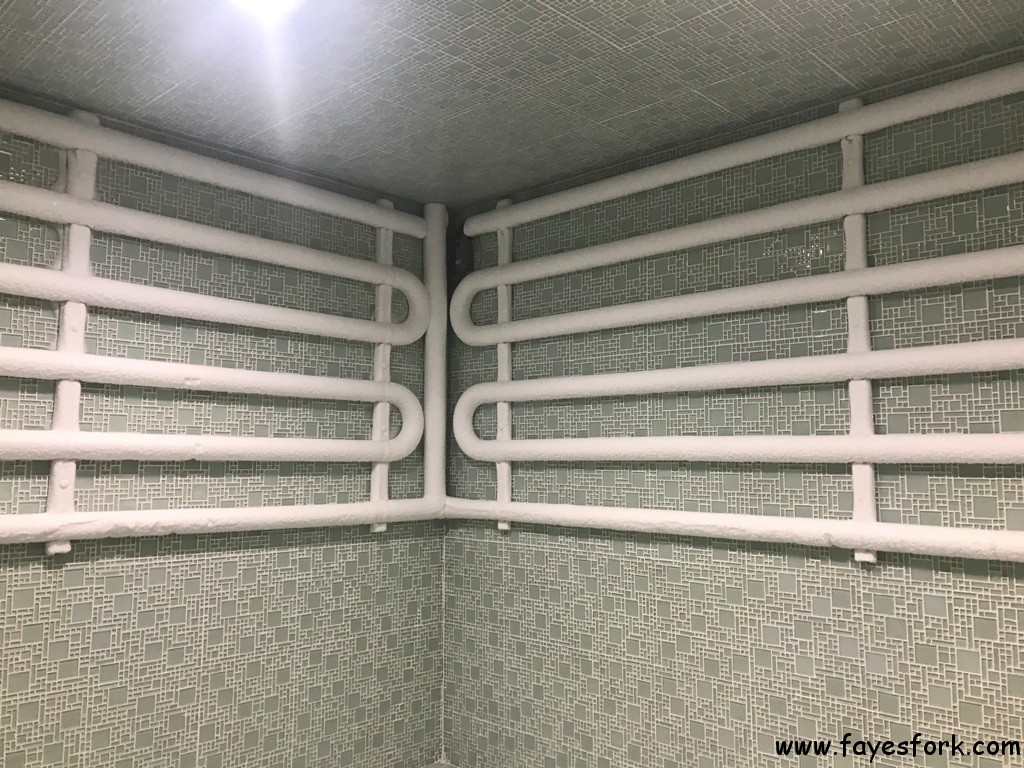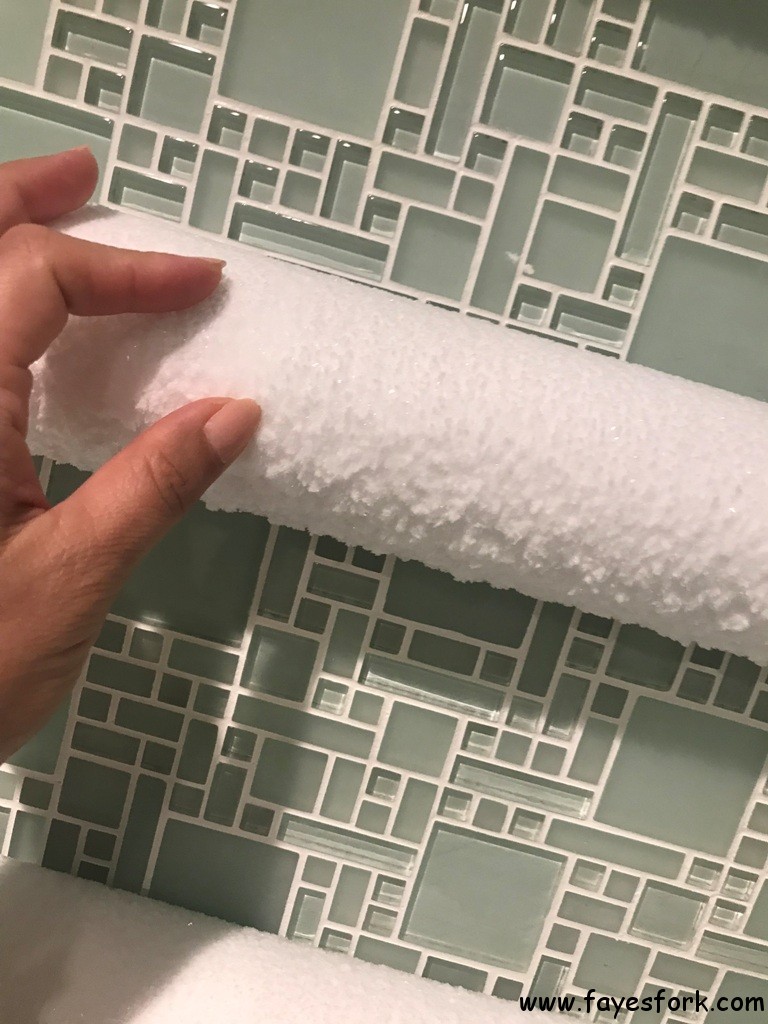 The frozen coils are what cools this room. It's a comfortable cold temperature, at least for me.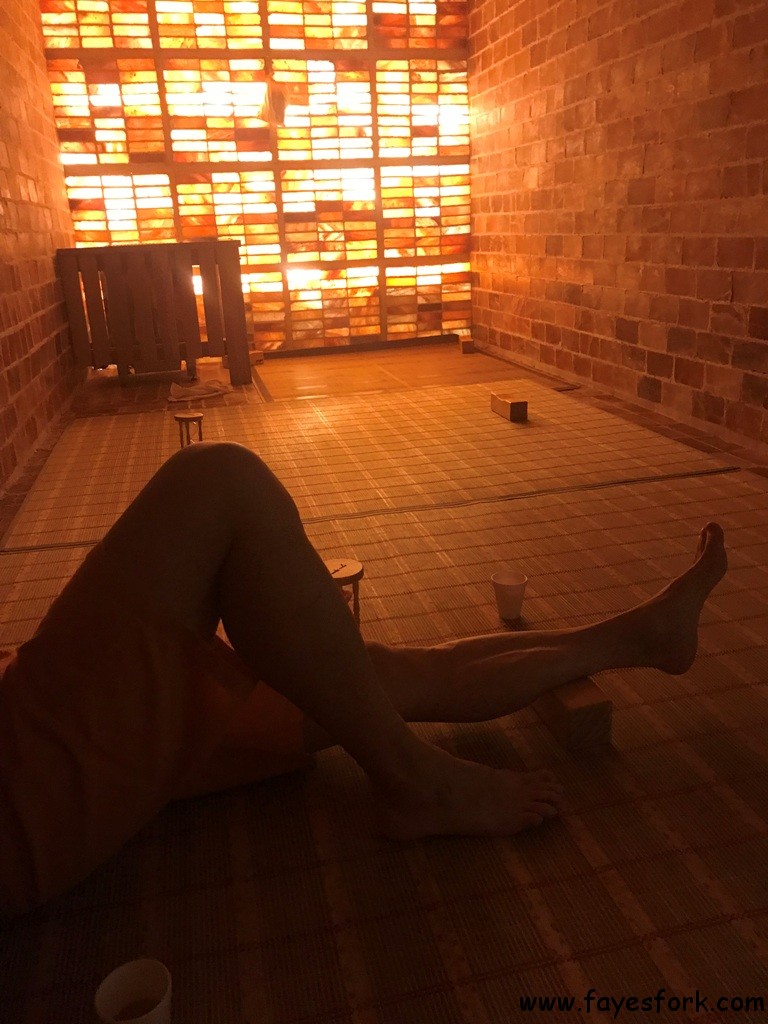 We had such a blast going from cold to hot rooms for almost 2.5 hours. It makes for some fun conversation when you're sweating or shivering together. There's hot tea and water that you can take into the sauna/cold room. It was a different way of getting to know someone : not dressed up, no trace of makeup, no alcoholic beverages over happy hour, etc.
Alright, onto the food.
I've tried the restaurant twice now at Yu Spa.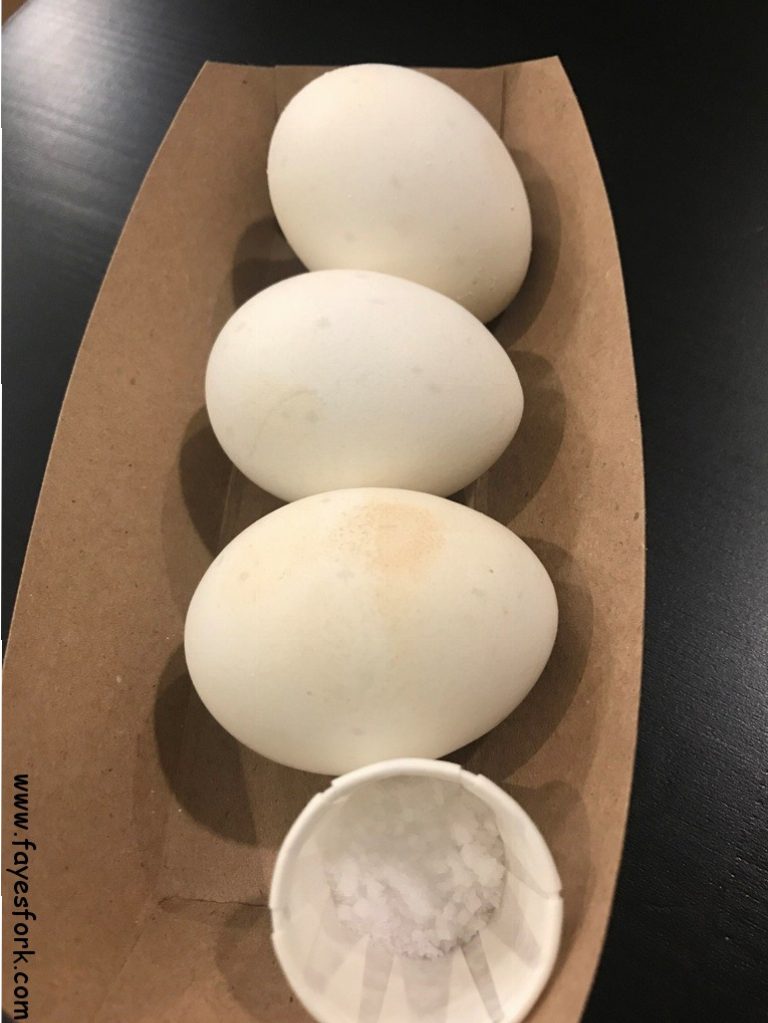 You can still get your free Yelp eggs at the restaurant as well.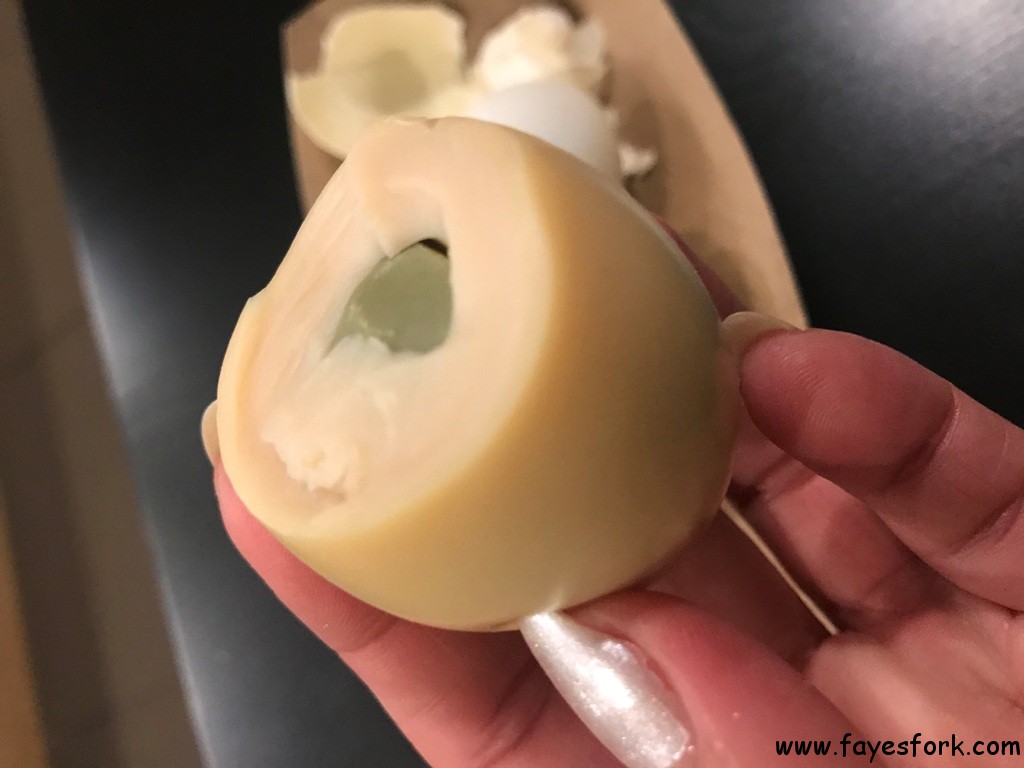 I really like the baked eggs especially when you sprinkle on some of the sea salt.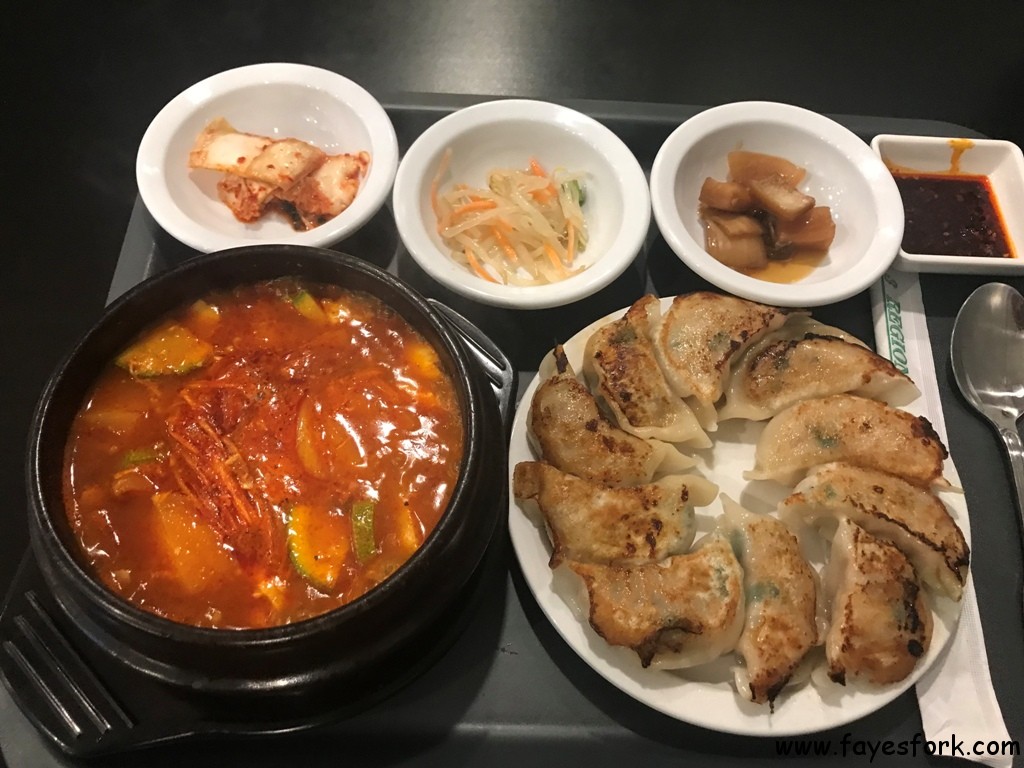 You get ten pan fried dumplings for $9.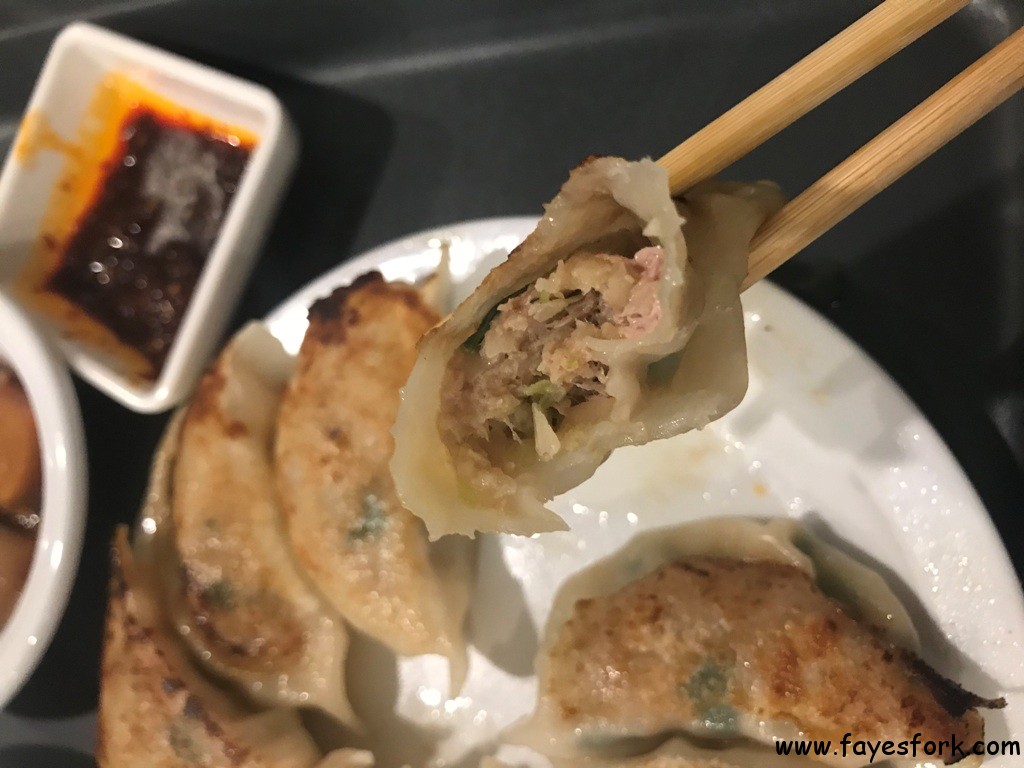 I was told the filling was home made. The pork and cabbage were ok but a bit mushy. The dumpling skin wasn't very crispy on the bottom.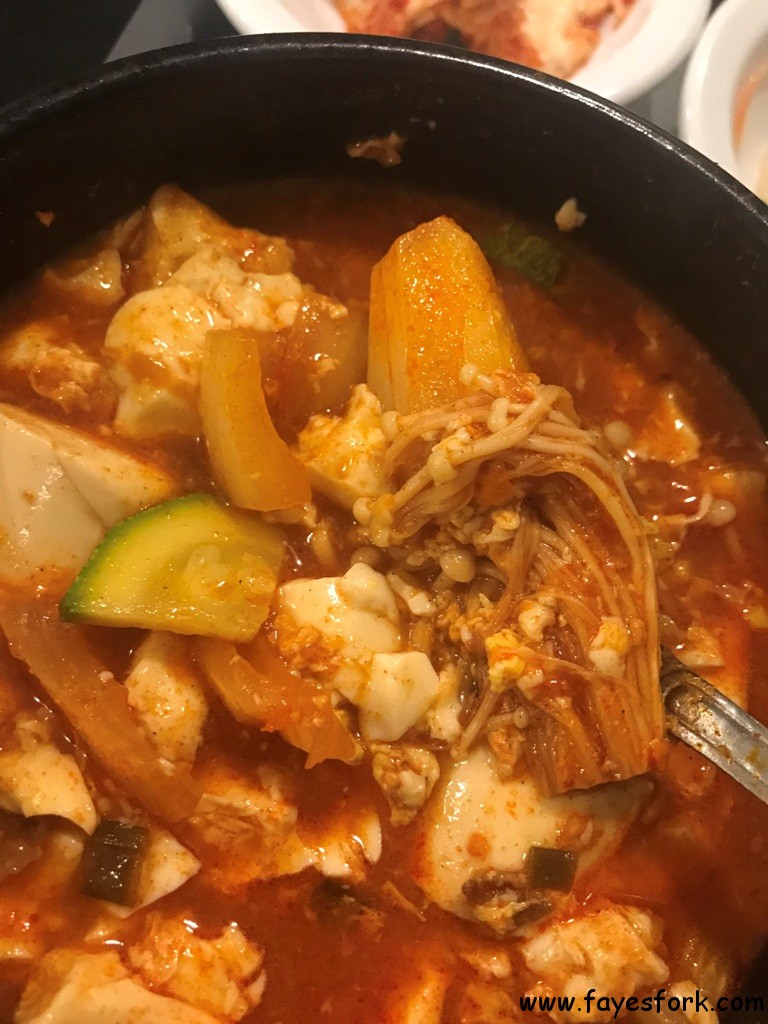 There was a  nice richness to the tofu stew. It wasn't spicy to me. There was very little beef in this tofu stew.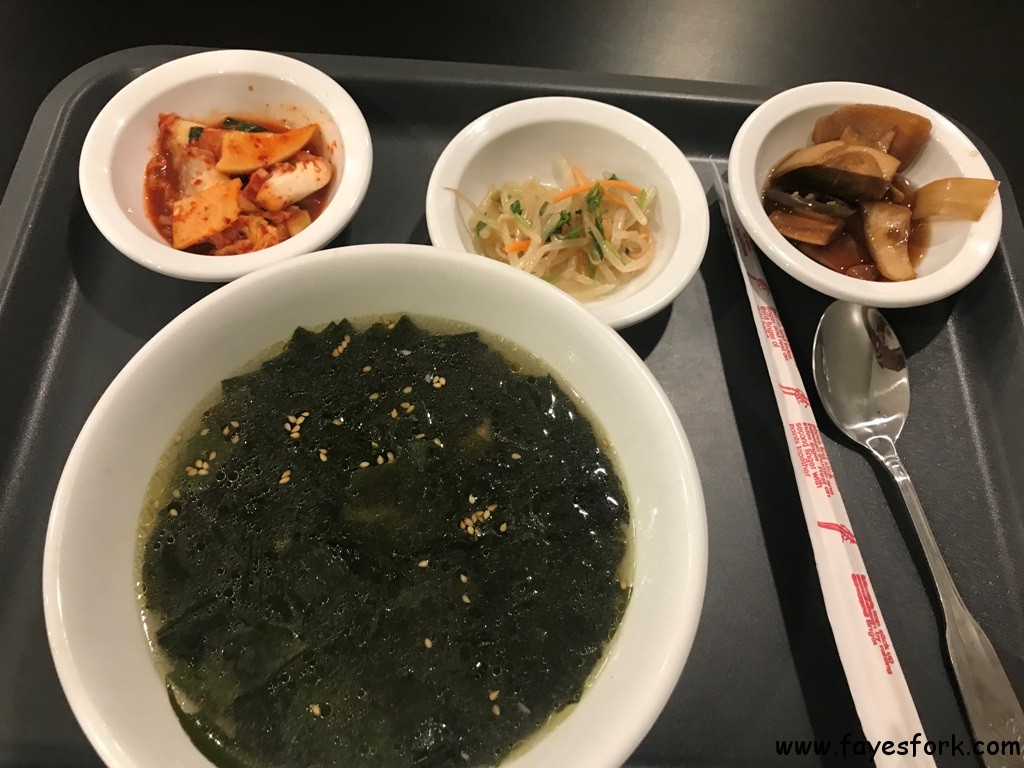 It's a nice size bowl of seaweed soup.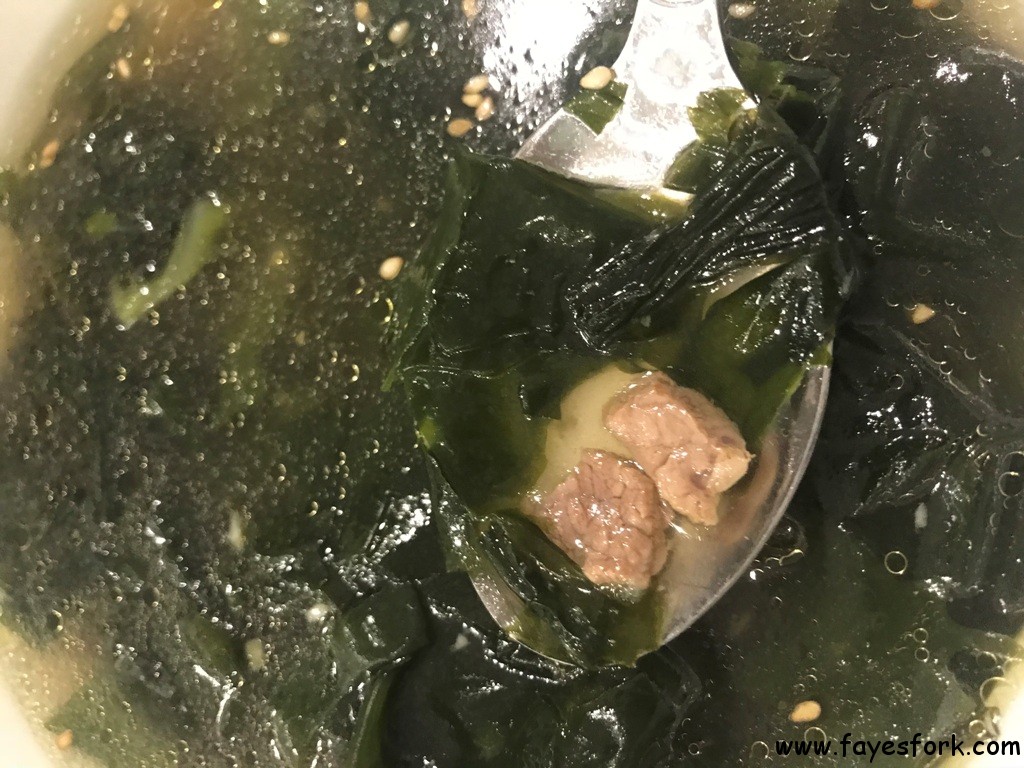 There were bits of beef inside the soup. I thought the $10 was a tad too high for this soup.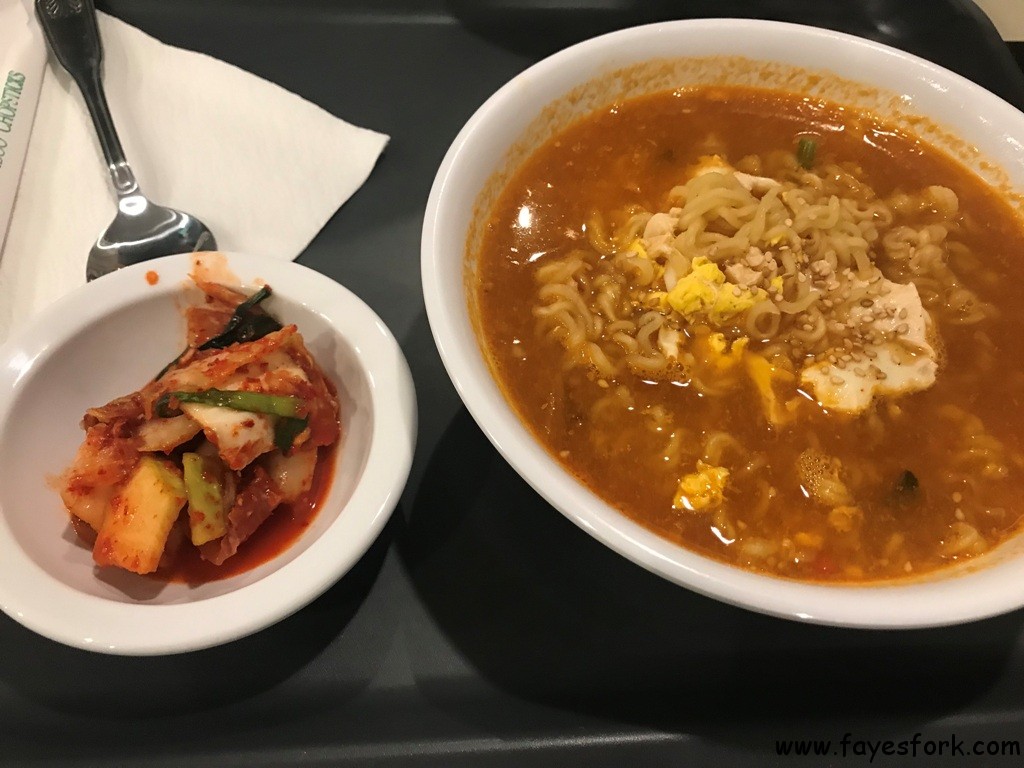 This was disappointing as the ramen looked and tasted like it was a package from H Mart.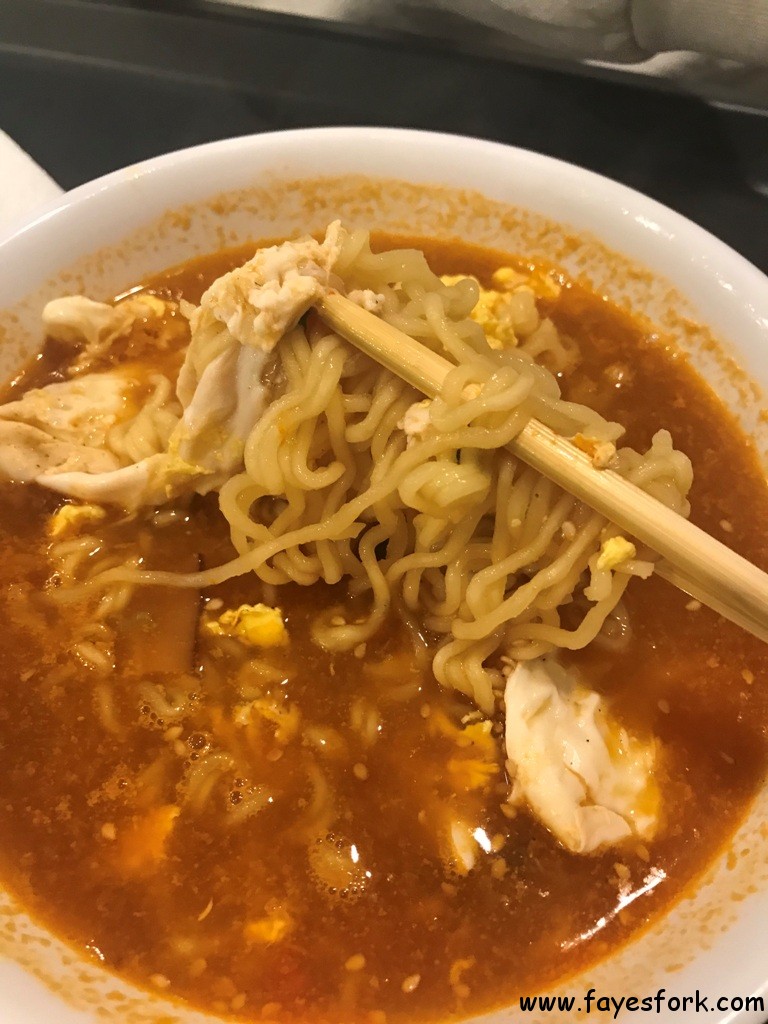 There wasn't much depth or dimension to this ramen. It wasn't very spicy, there was maybe one cooked egg, and I think that was about it (no meat or vegetables).
The banchan here is limited and small. We received bean sprouts, kimchi, and soy onions that meal.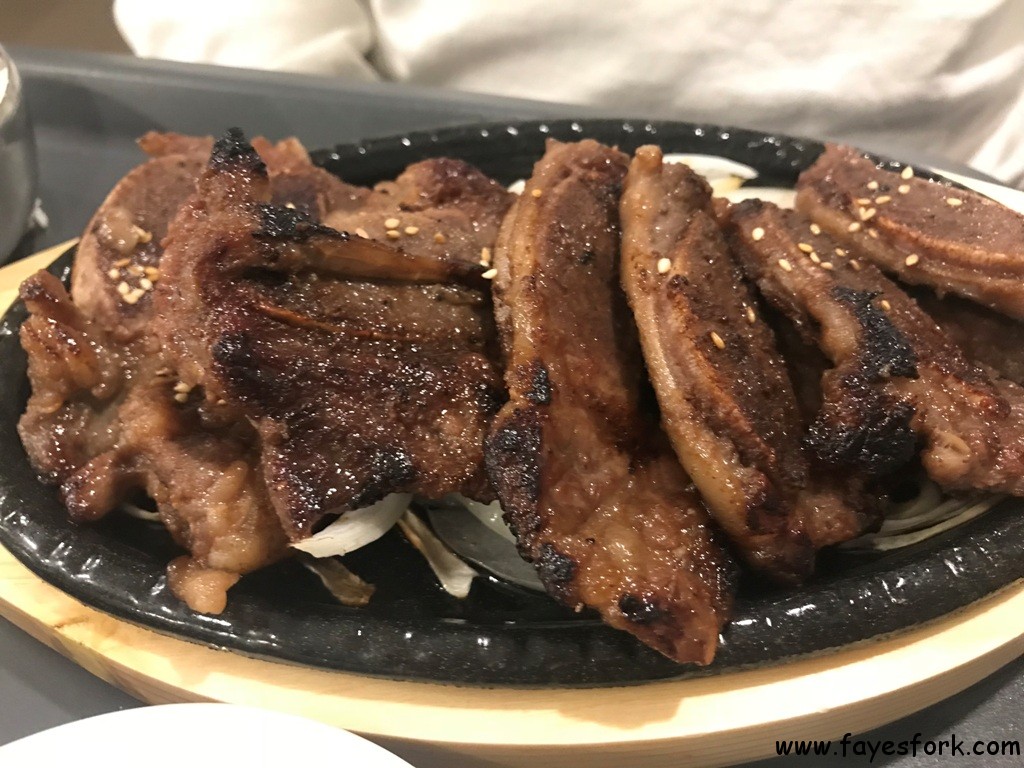 We didn't like the Kalbi. It was an ok portion but still pricey at $16. The beef was too chewy and some parts were too fatty.
Service is minimal as you order with cashier, pay (or charge to your account), and then the food is brought out. There's self serve water as well.
Overall, I liked Yu Spa. I don't know if it's for everyone. It's meant for either a personal or shared experience. I definitely, without a doubt, was surprised by the co-ed side but that's mostly because of the company I shared it with. I don't think I normally would spend more than an hour at the Jjimjilbang. So, this was a new experience for me that I quite enjoyed.
YU SPA
3927 Convoy St
San Diego, CA 92111
(858) 987-0476