My sister recently visited Little Sheep Mongolian Hot Pot in Mira Mesa. She said the restaurant was adding a 'buffet' style station to this location. The set up (inside) was almost complete. Fast forward to today and the restaurant is now re branded as Shabu-Works. Shabu-Works is still owned by the founders of Little Sheep but the concept is now AYCE. We visited for their $17.99 AYCE lunch special last week. It was a fun experience AND the food was pretty good.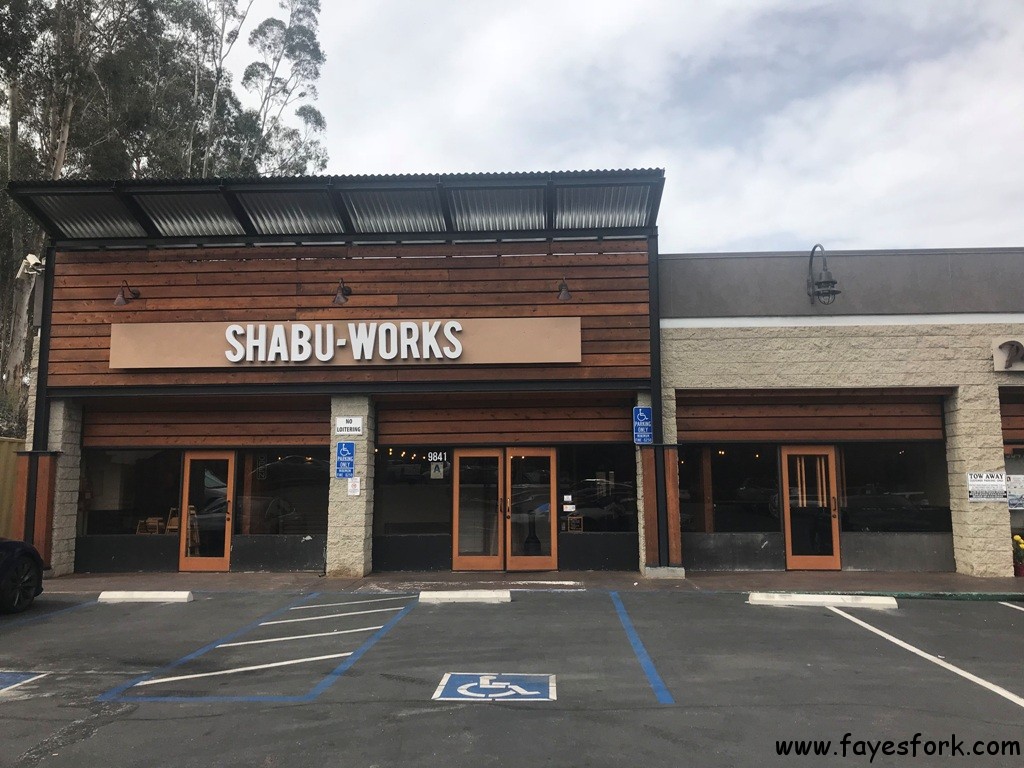 It was pretty empty the day we visited.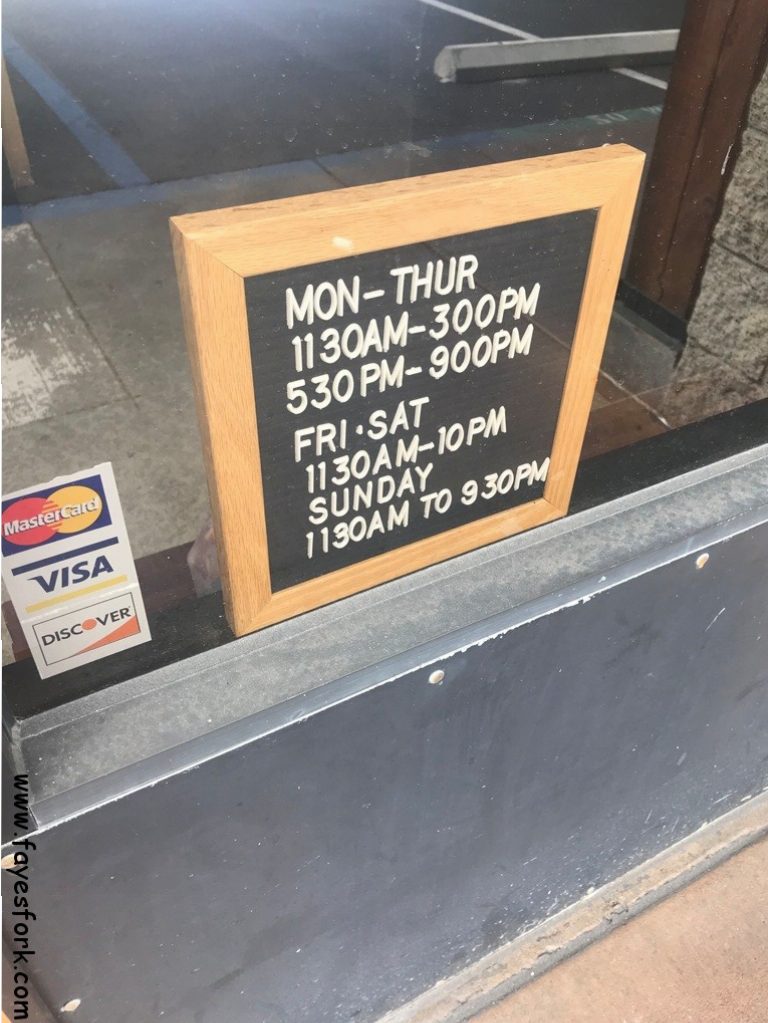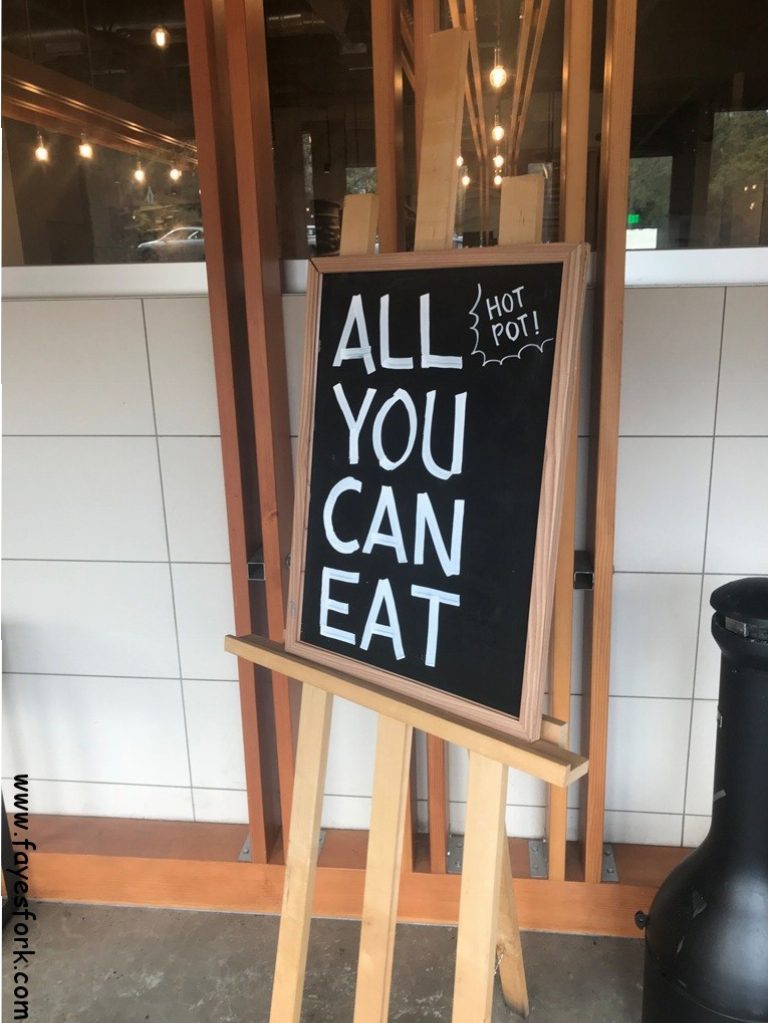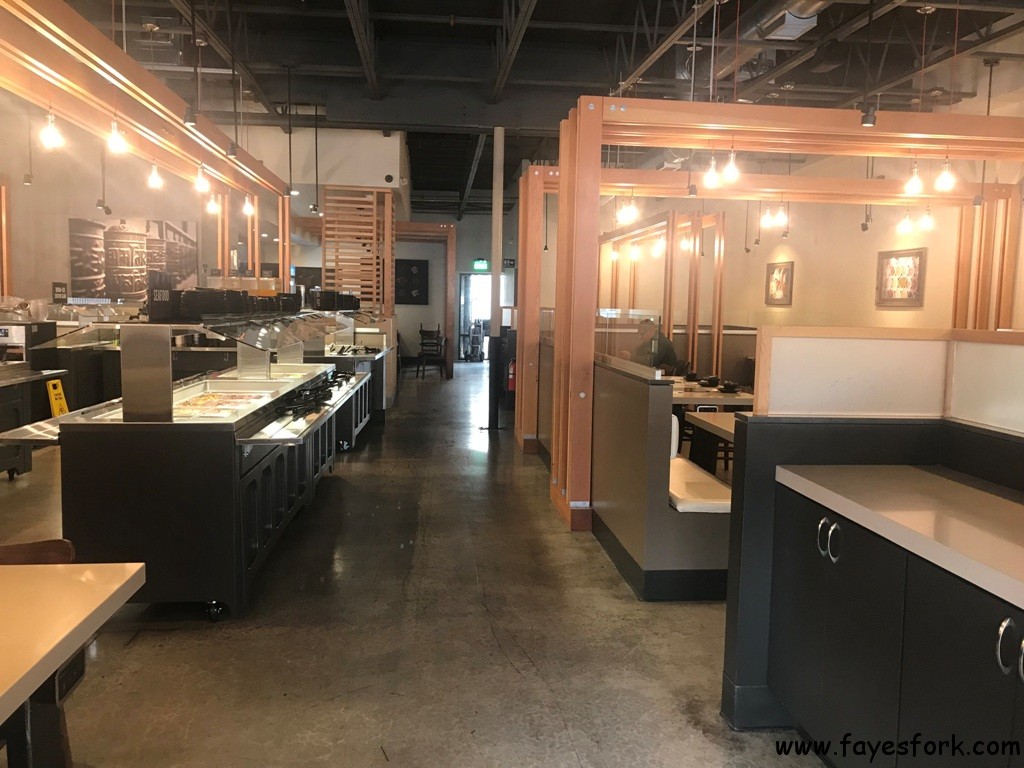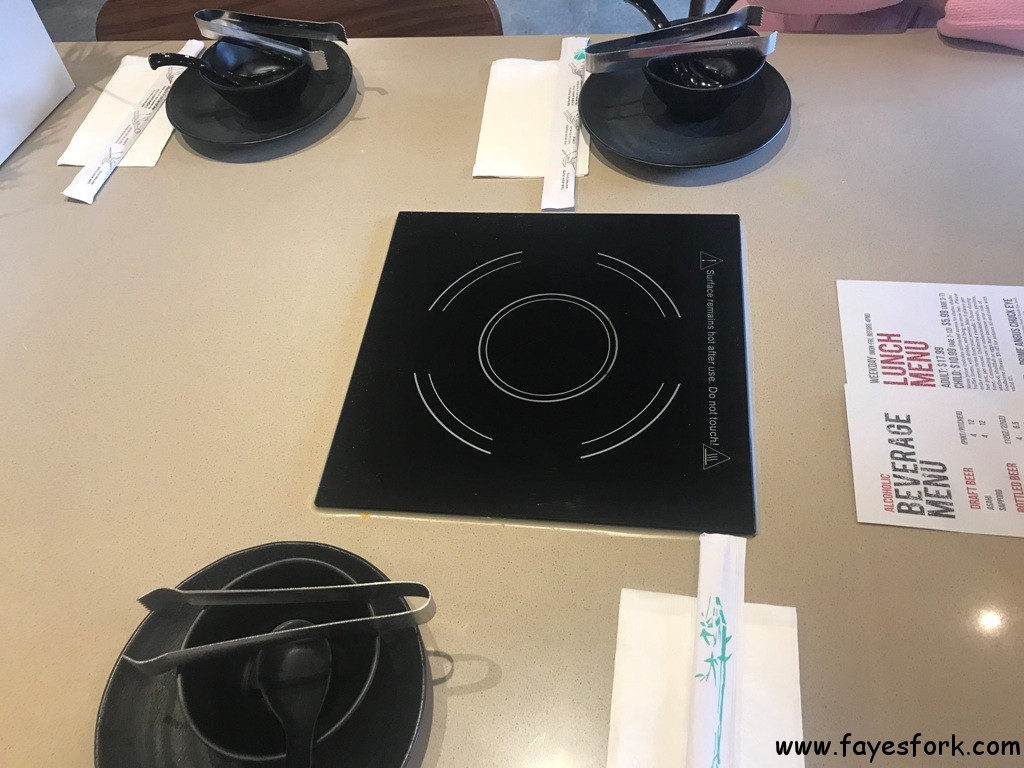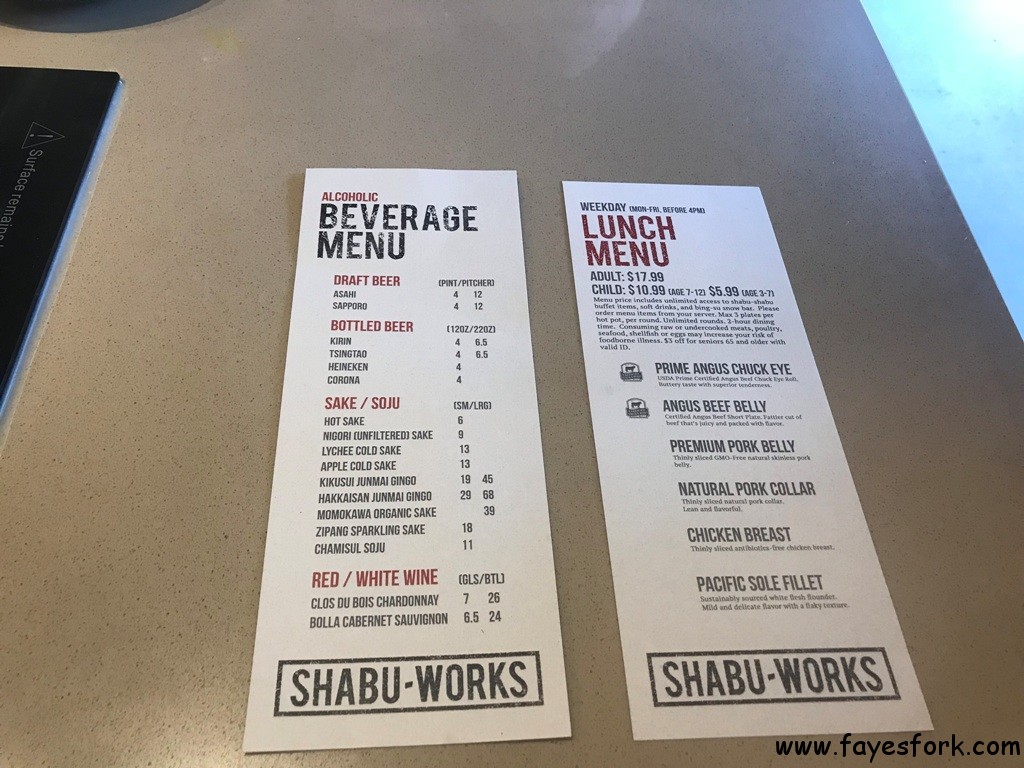 This is how the $17.99 AYCE lunch plays out here at Shabu-Works:
6 protein options to choose from
only order 3 proteins at a time
they bring out a hot pot filled with only water and kelp
You create your own soup base using the various bases in the buffet station
You create your own dipping sauces
AYCE stations consists of: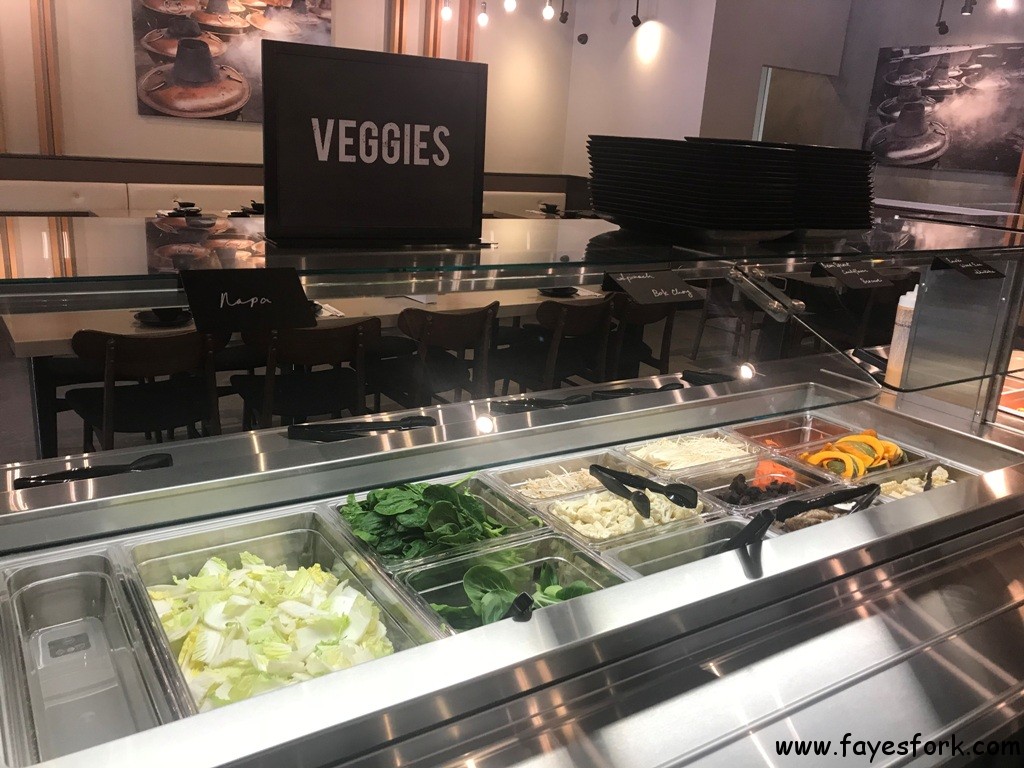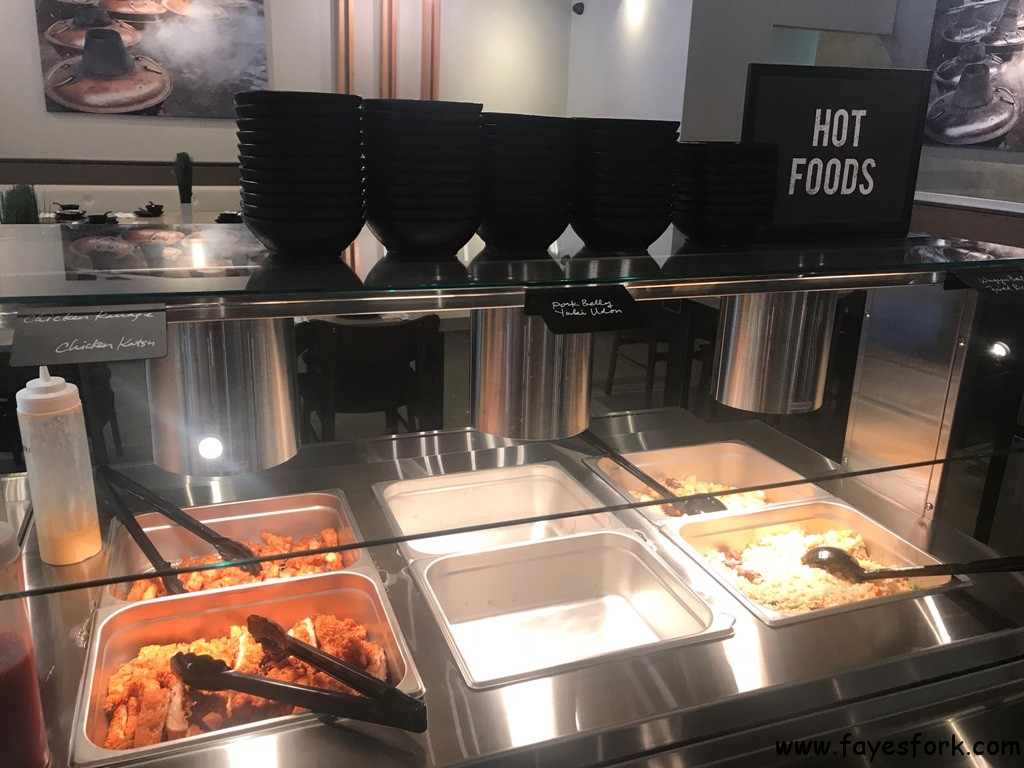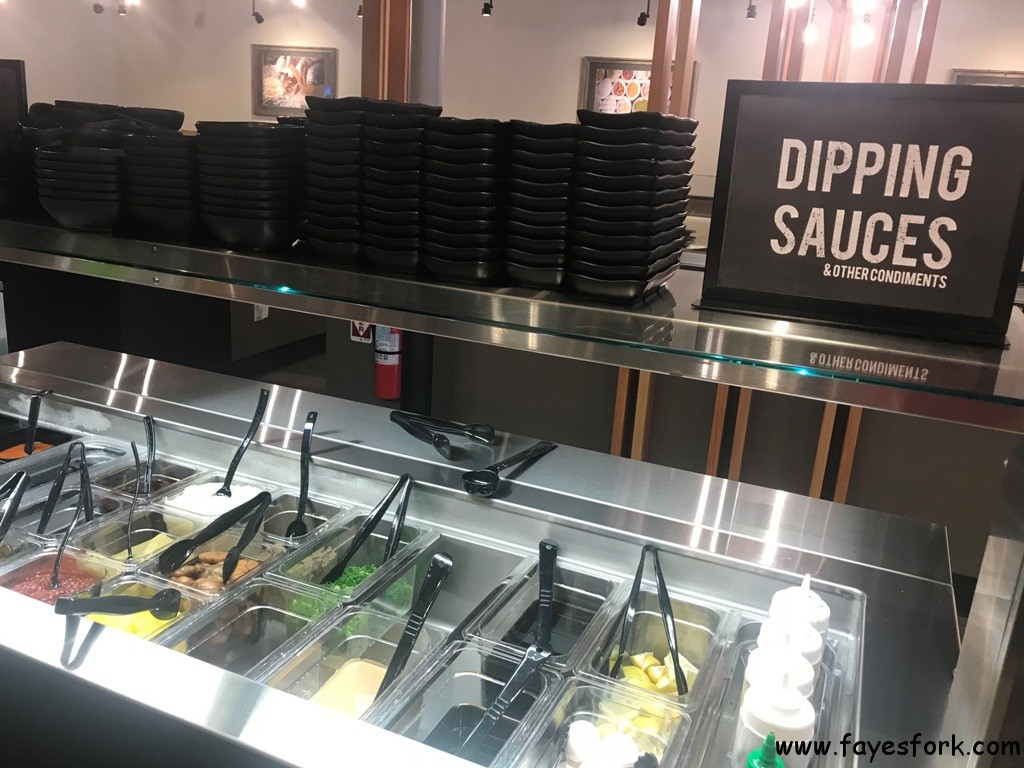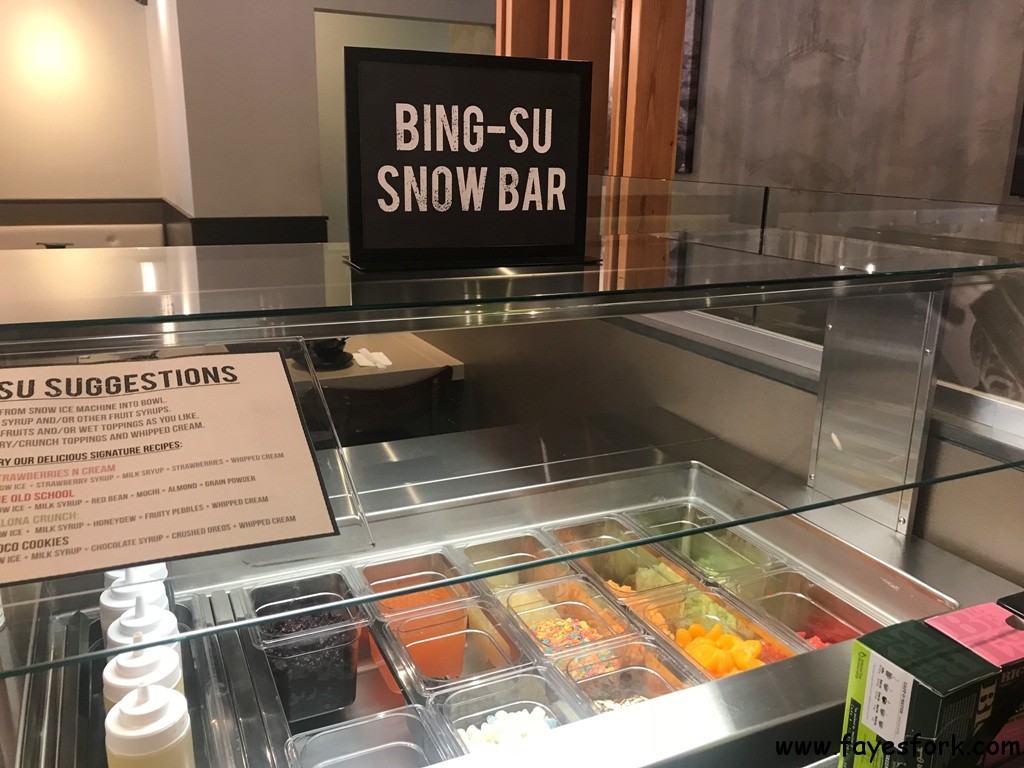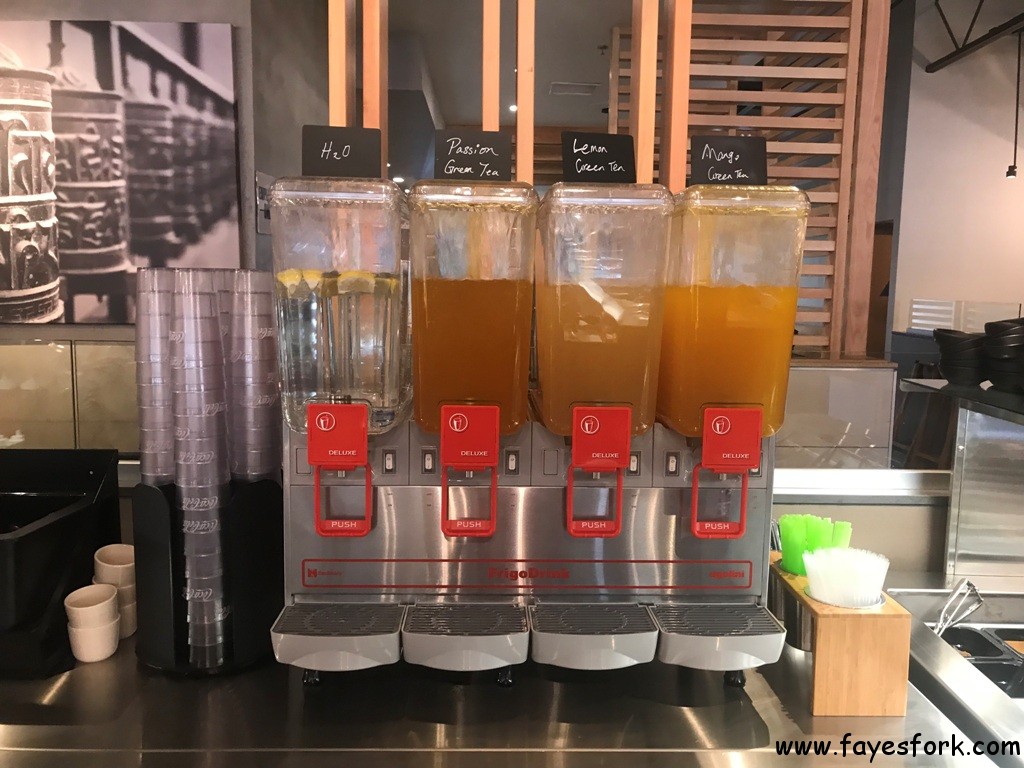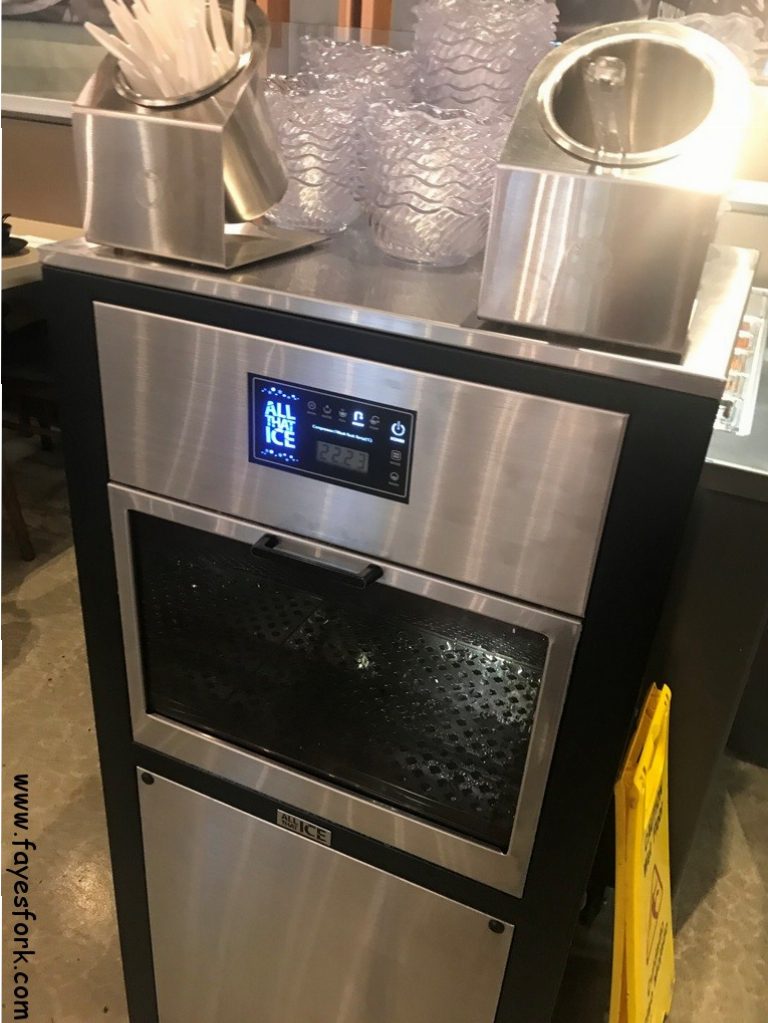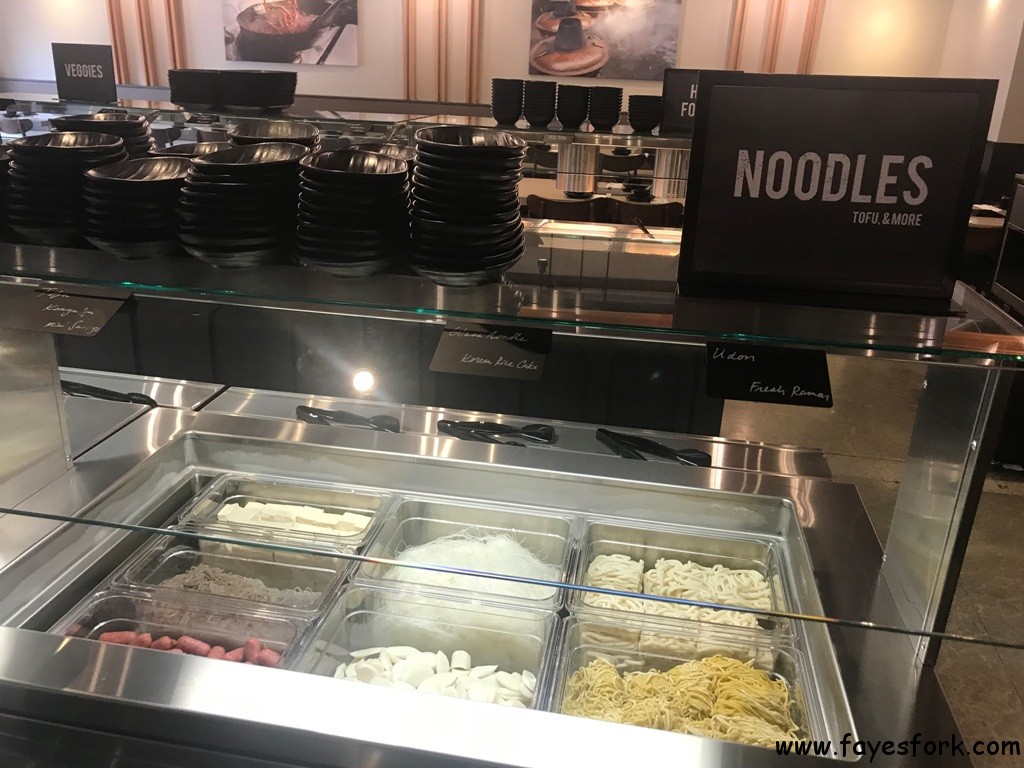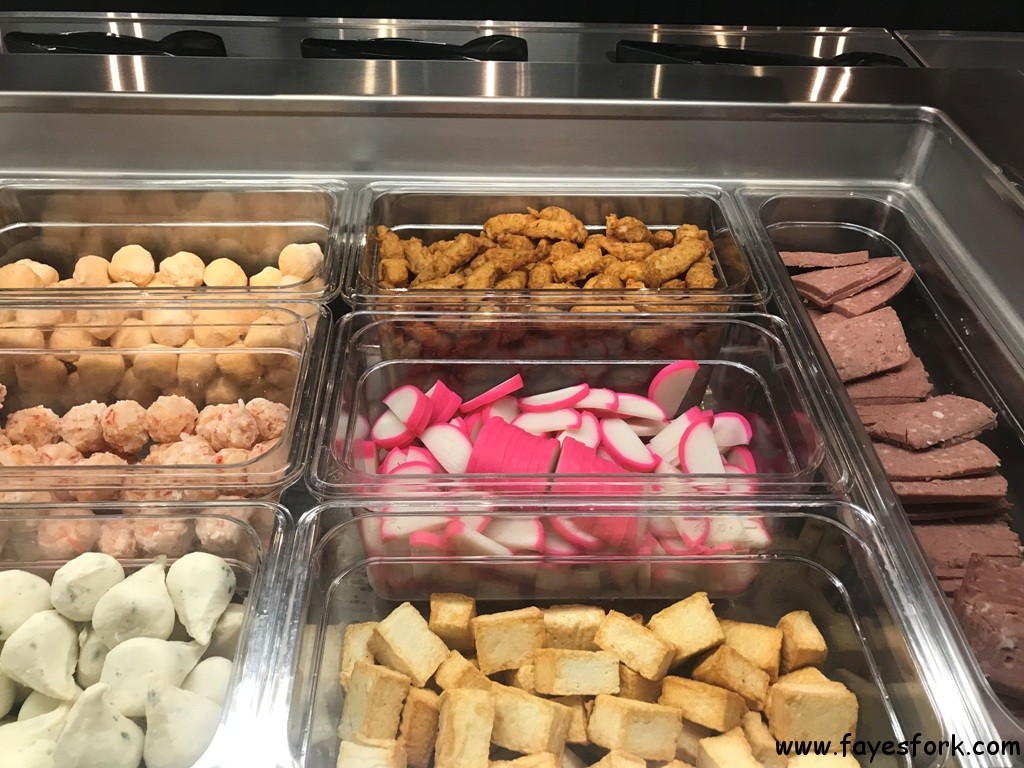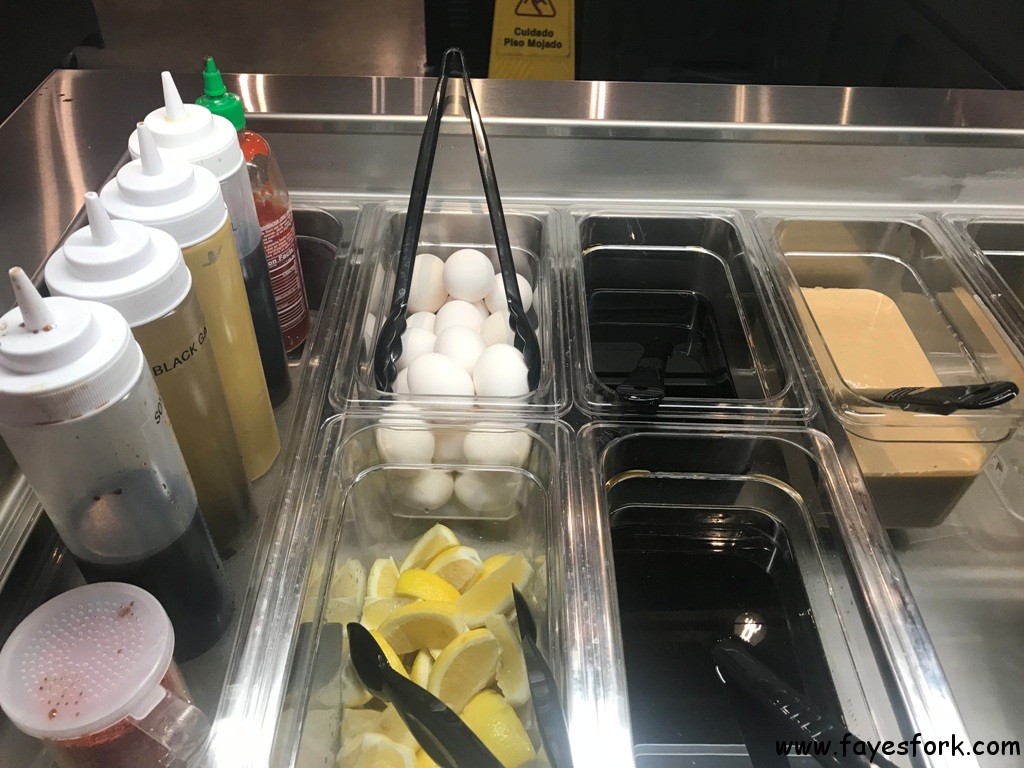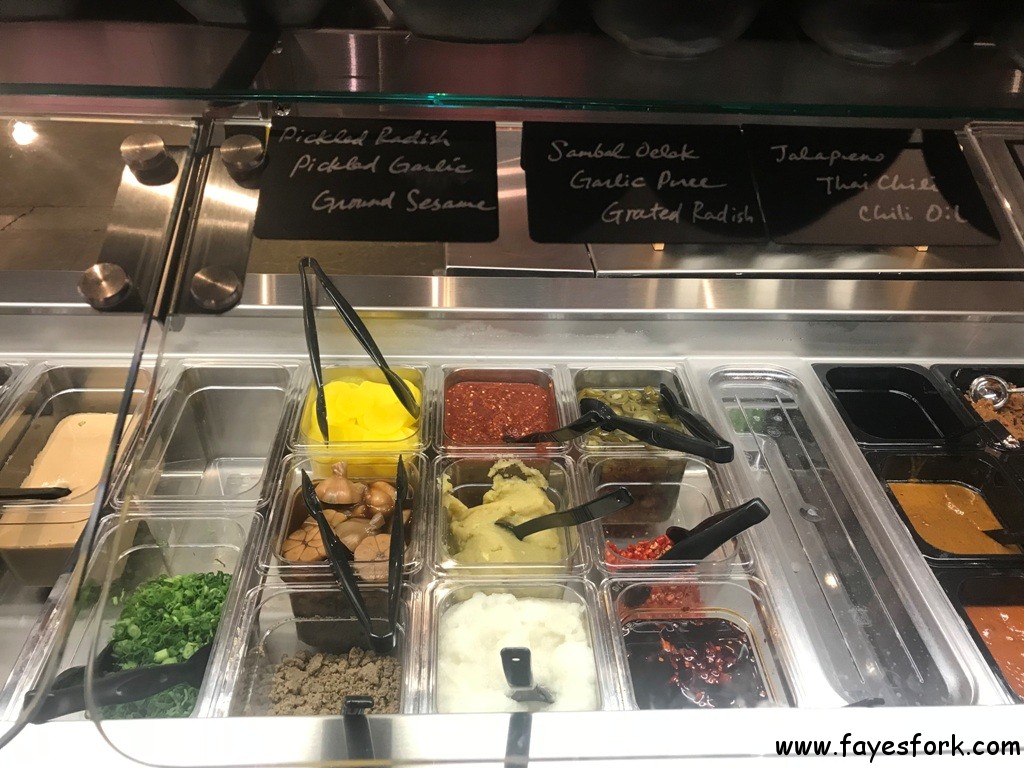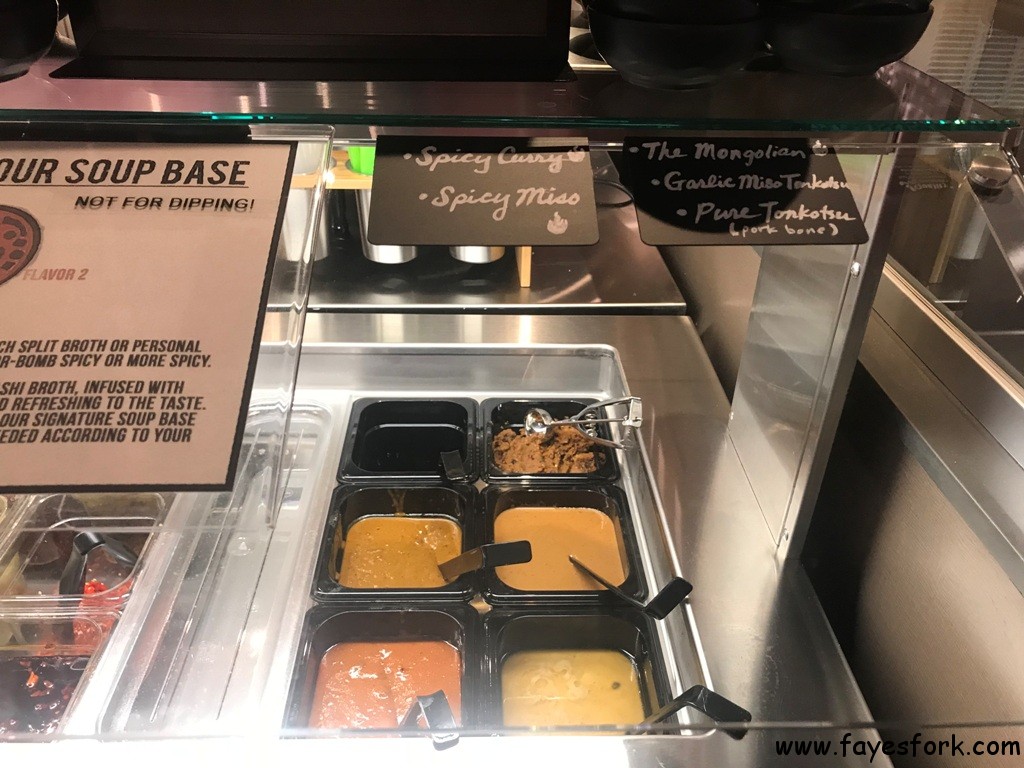 Spicy Curry, spicy miso, The Mongolian, garlic miso tonkotsu, pure tonkotsu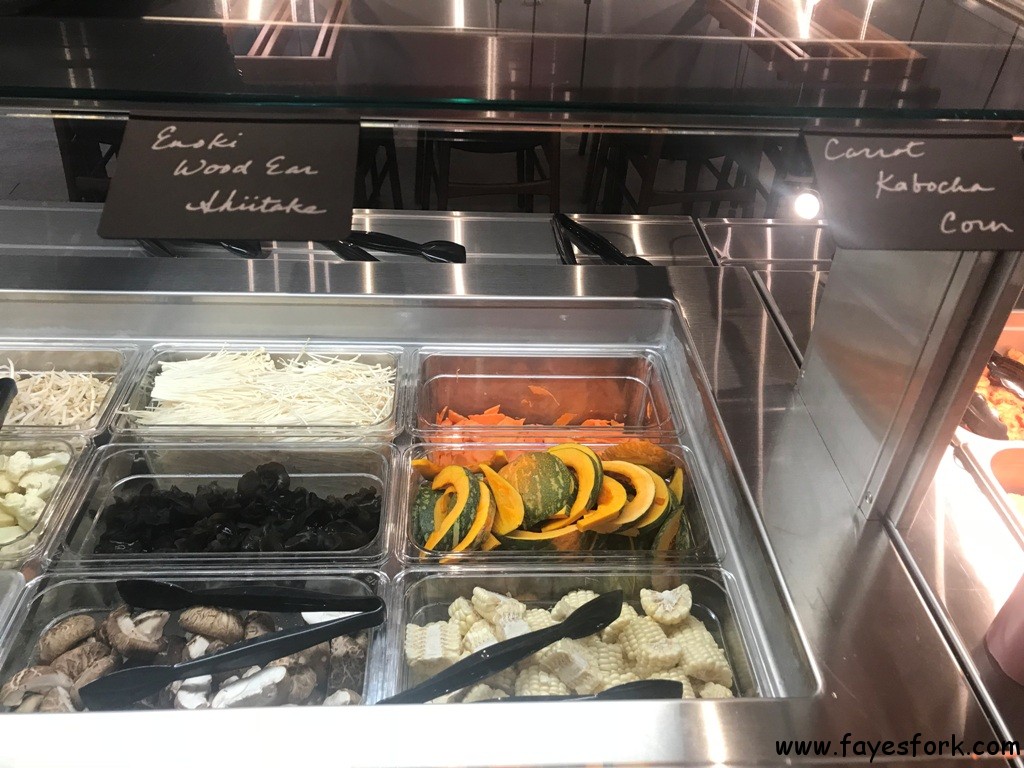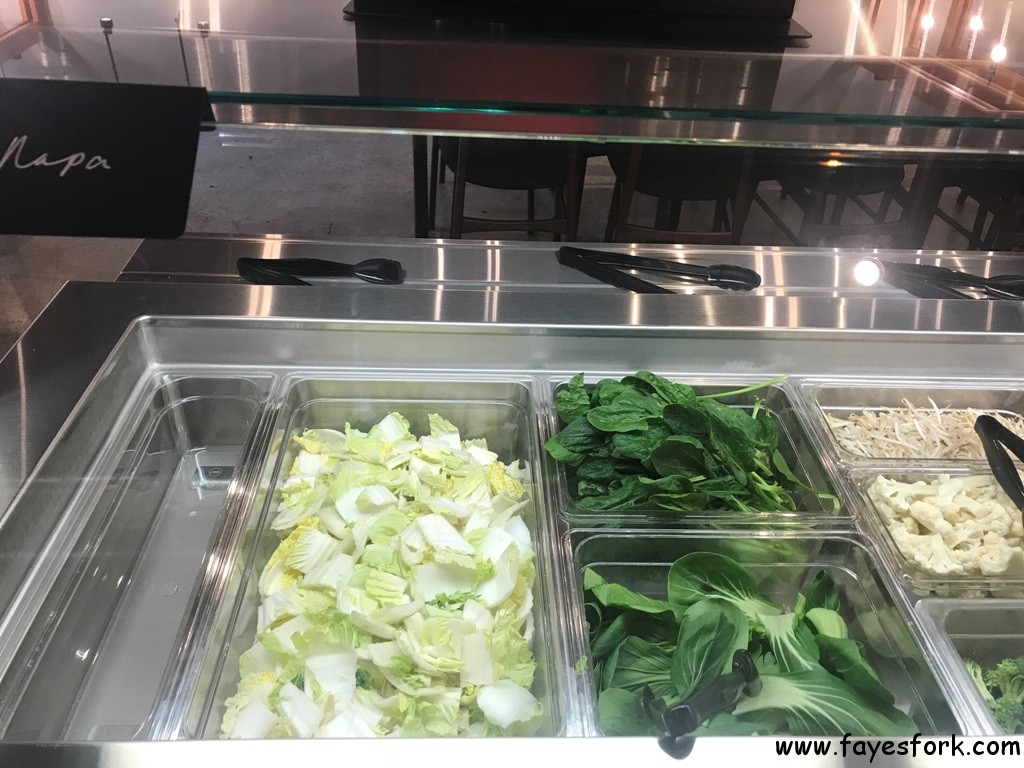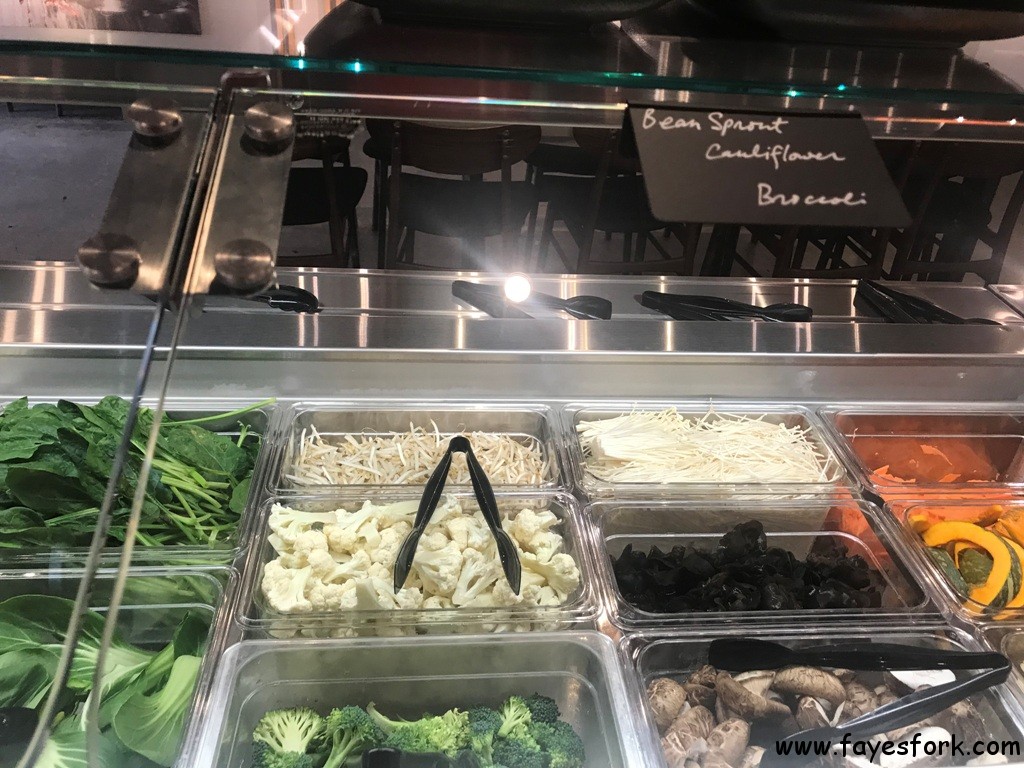 We ordered our 3 protein with waiter and then went to explore the stations.
I hadn't eaten in a day and a half so I was starving. Thank goodness for the hot food station as we had no idea where to start.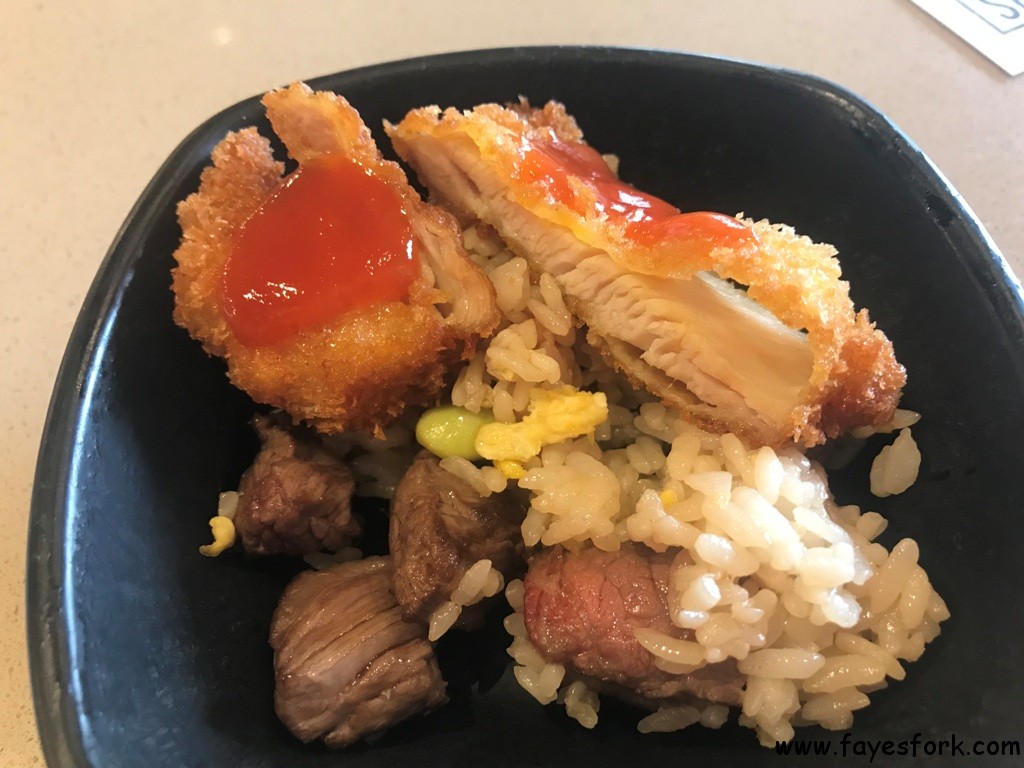 The chicken katsu was decent as it was just freshly fried. The fried rice was amazing with the exception of the tough-to-chew beef. Owner said they use beef fat to stir fry the rice. Friend had two fat bowls of the fried rice as she loved it that much.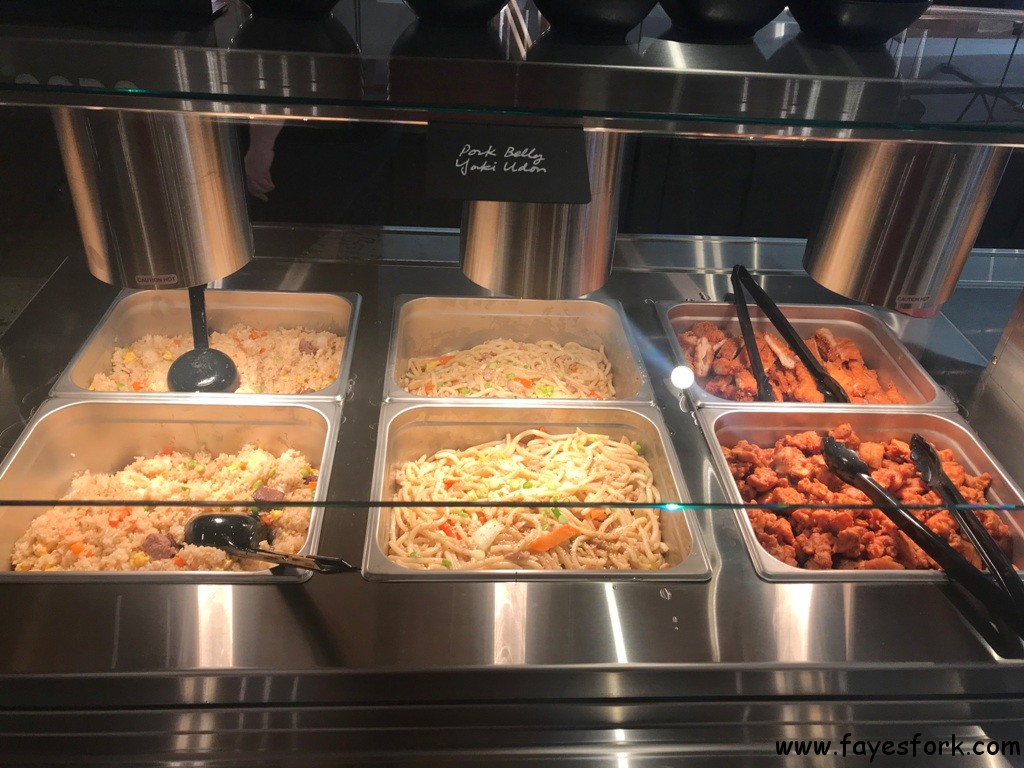 They later added fried pork noodles.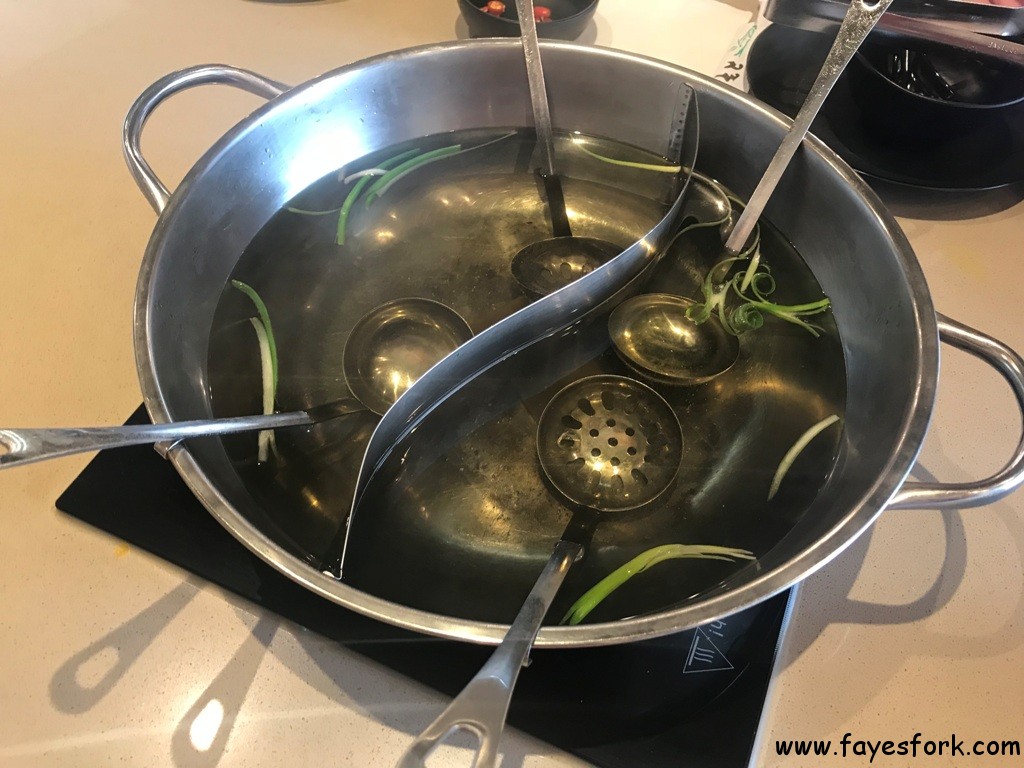 We didn't understand the concept at first. The hot pot is only seasoned with kelp and scallions.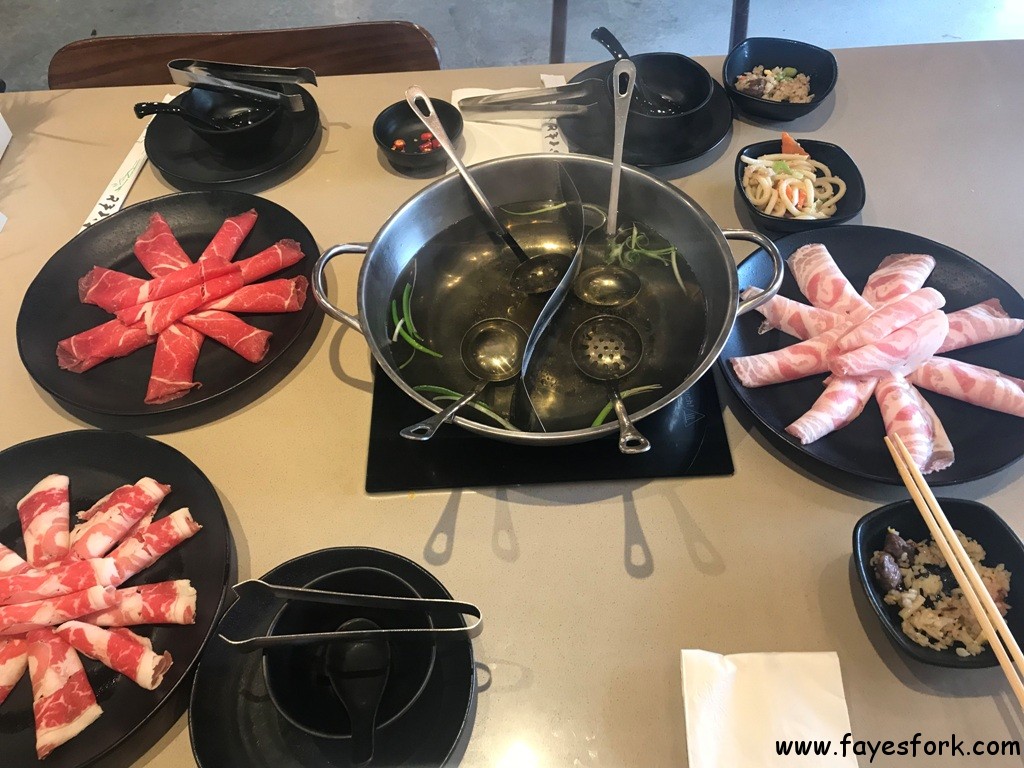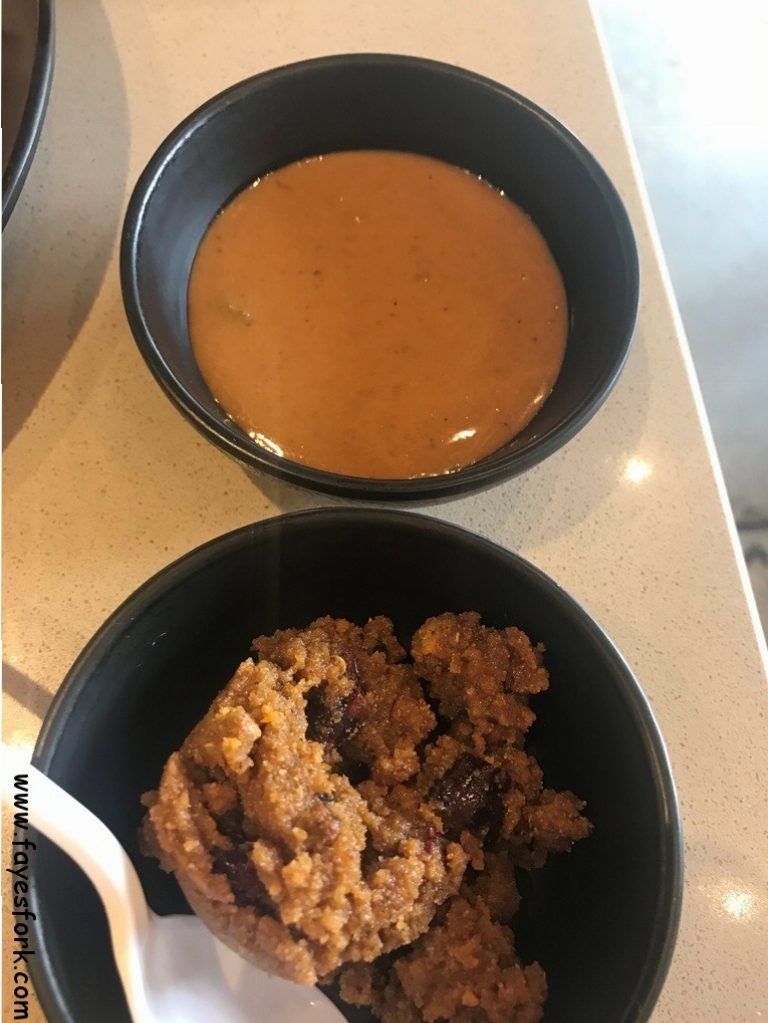 The owner actually brought these two soup bases for us to try. You add them to the boiling water.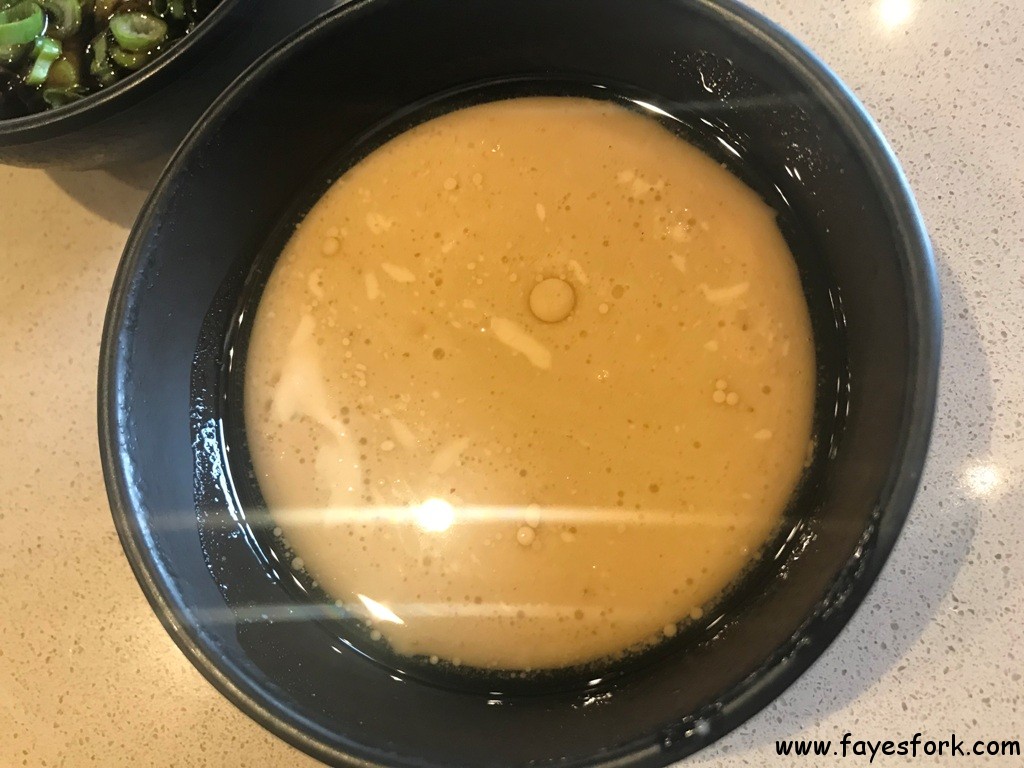 I wanted to try the tonkotsu and the Mongolian base first.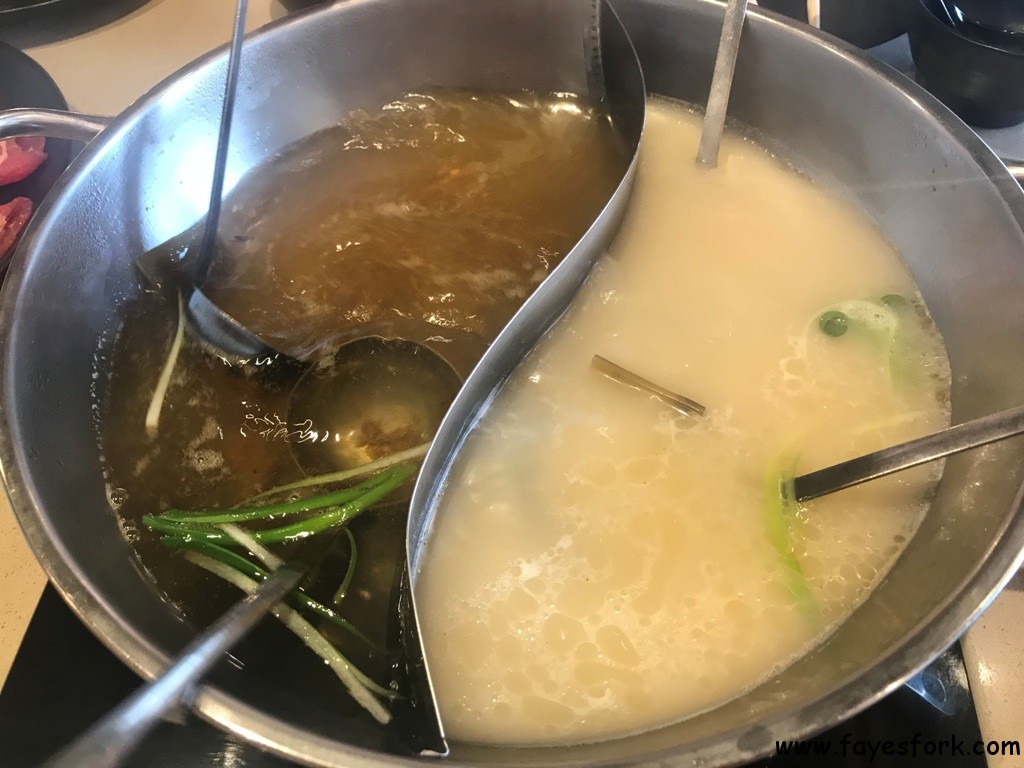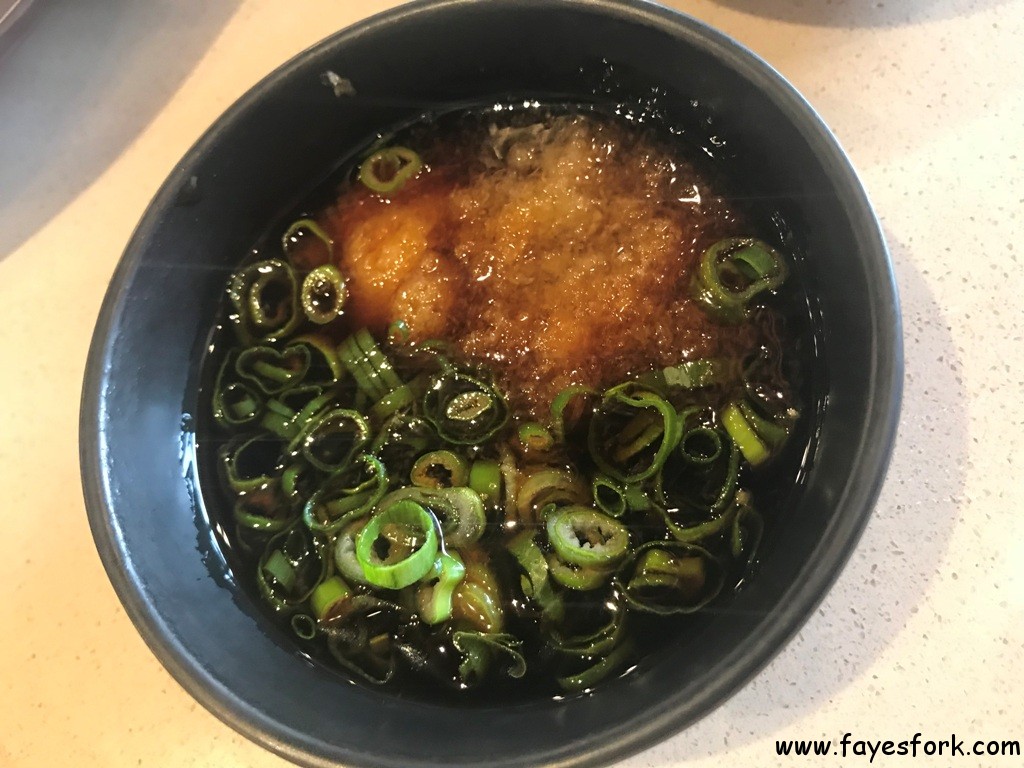 I also made a custom dipping sauce with ponzu, scallions, garlic, and daikon. It was SO good and reminded me of home.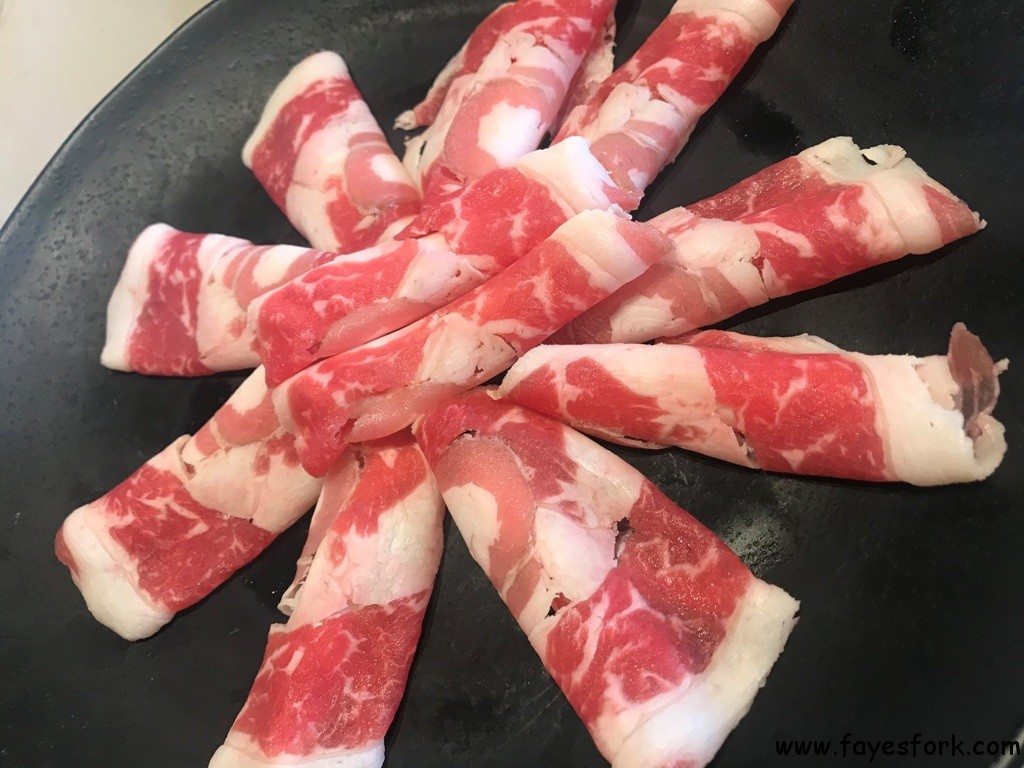 This was our favorite choice as it was fatty.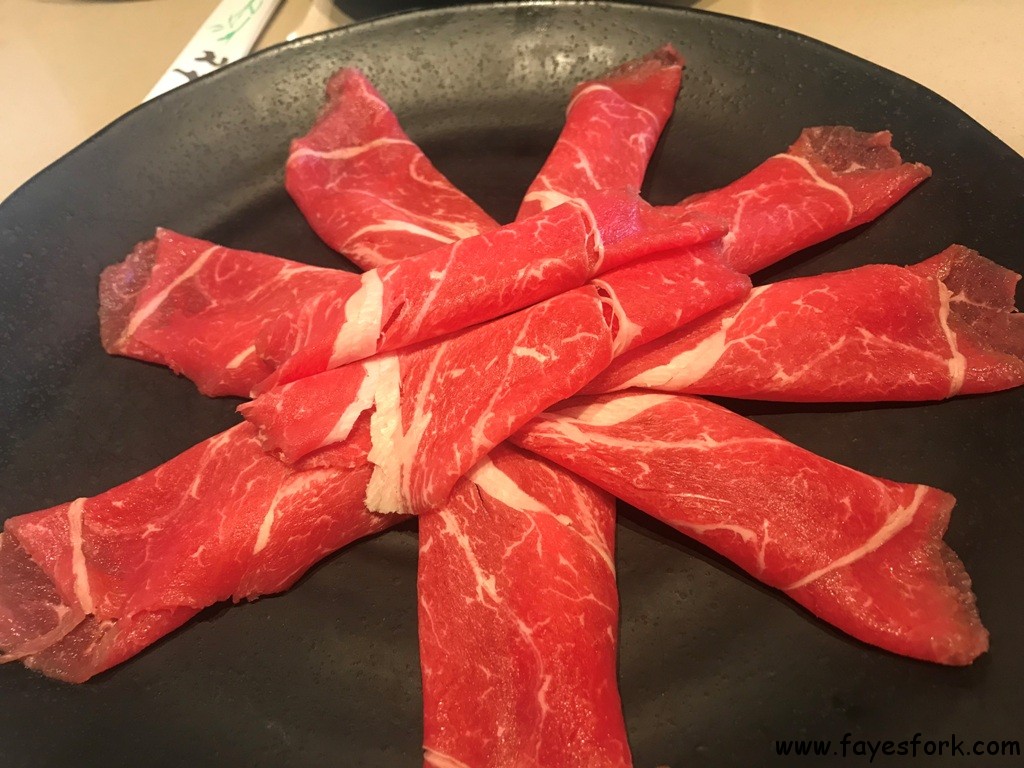 This slice didn't boil well as the beef tasted dry and chewy.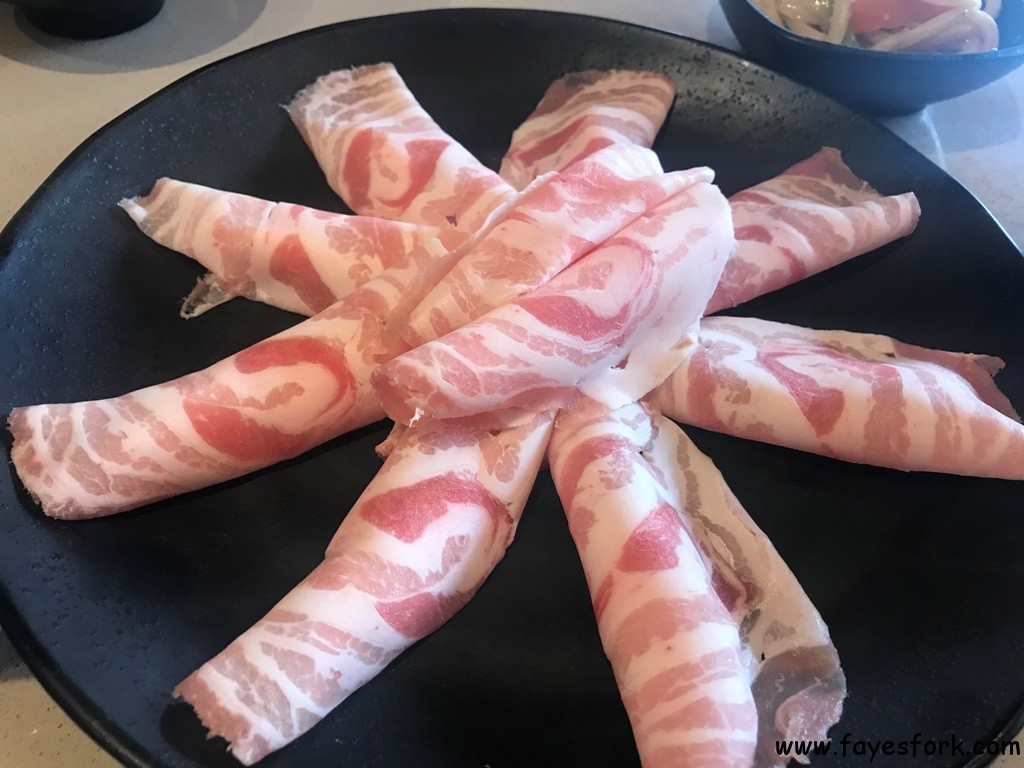 The pork belly was decent but we much preferred the beef belly.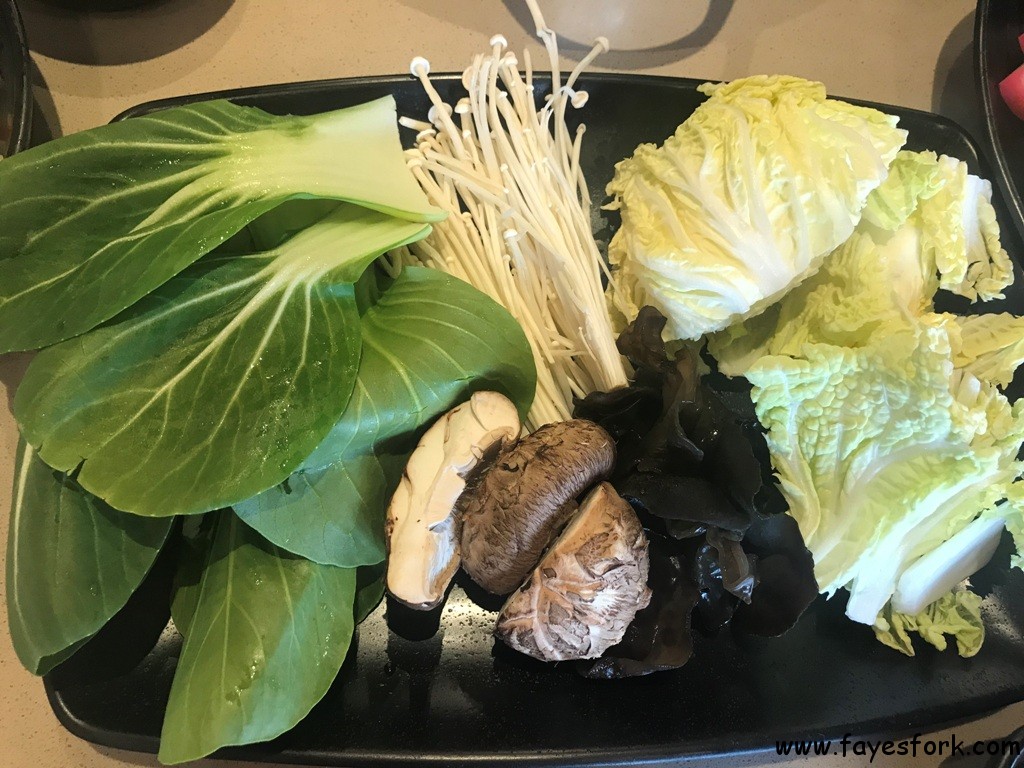 We filled a plate of our custom picked veggies. It was awesome to be able to pick and choose whatever you wanted.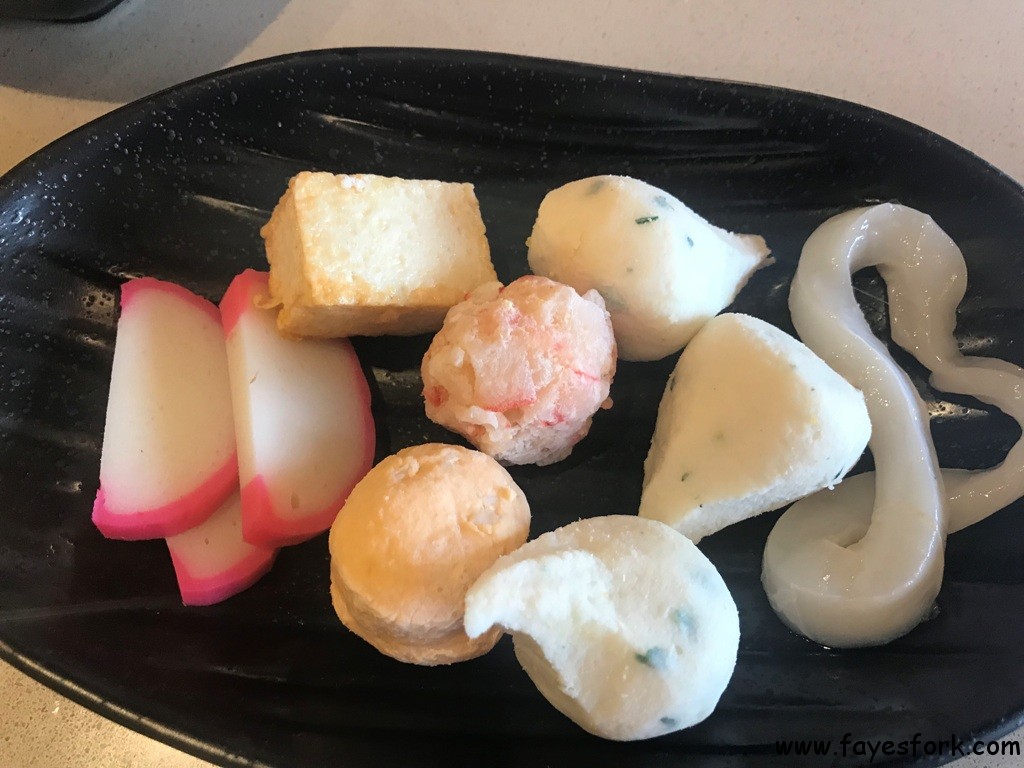 Same with the seafood. I was ecstatic to see the one fish ball stuffed with fish eggs (more to follow on that).
Friend didn't even need a dipping sauce as she just preferred the Mongolian broth with her hot pot. She added thai chili peppers to her bowl since she's hard core.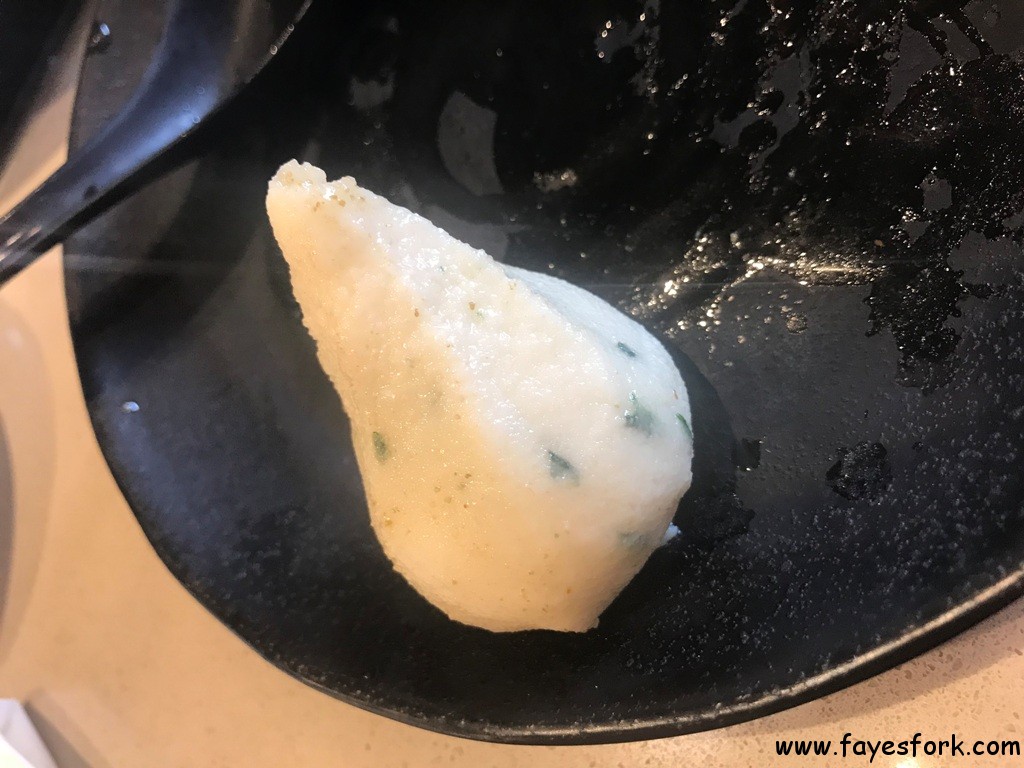 Honestly, this was THE BEST thing at Shabu-Works for me. I just had this fish ball at QT Pot two days ago but they only gave us ONE in the hot pot. You can have unlimited servings of these fish balls here at Shabu-Works.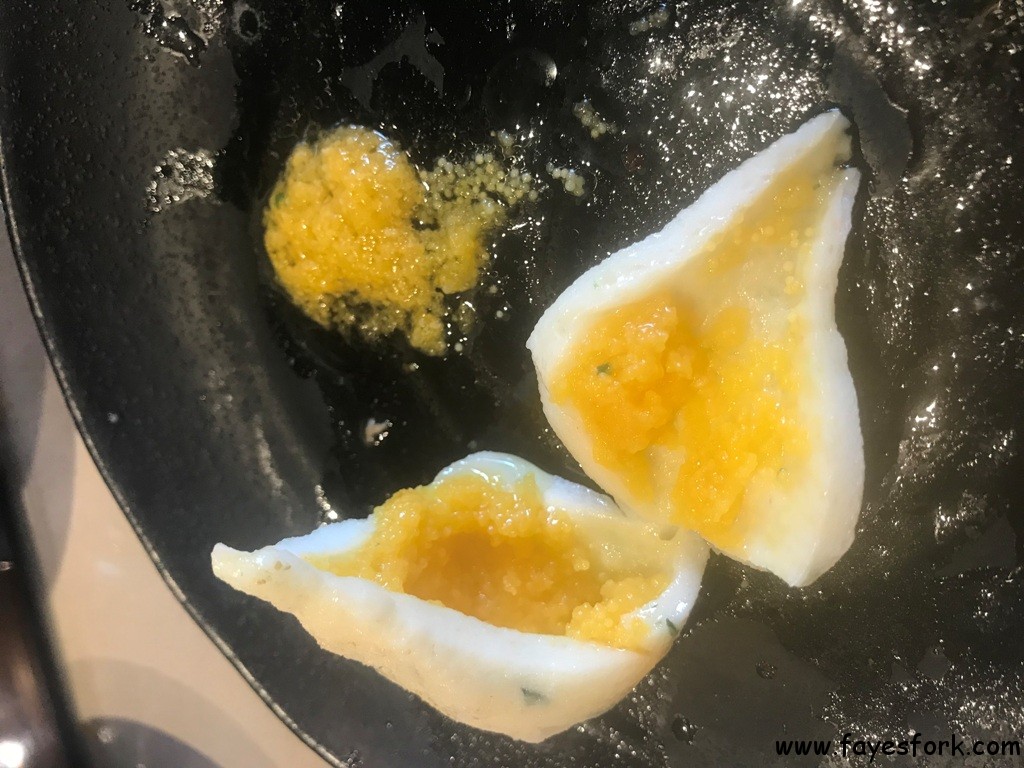 These fish balls are stuffed with roe. Like, the most delicious roe ever. There's an umami thing for me in these things. It's so incredibly savory, creamy, fatty. The roe almost melts when you bite into it.
They also refill the broth with hot kelp water.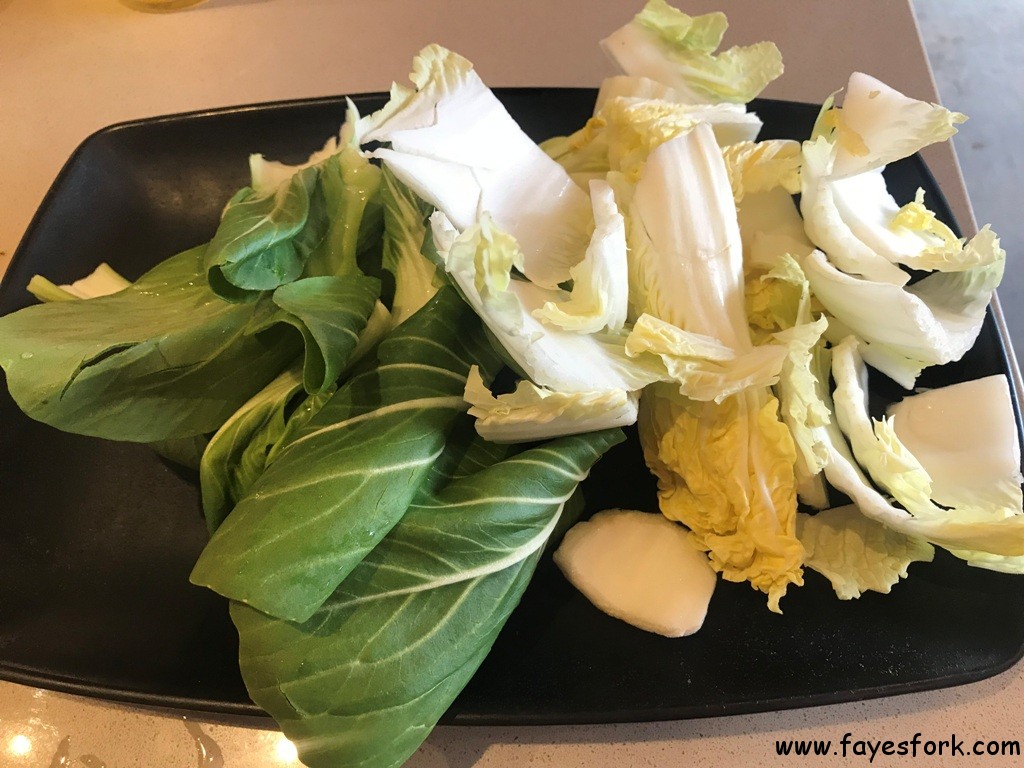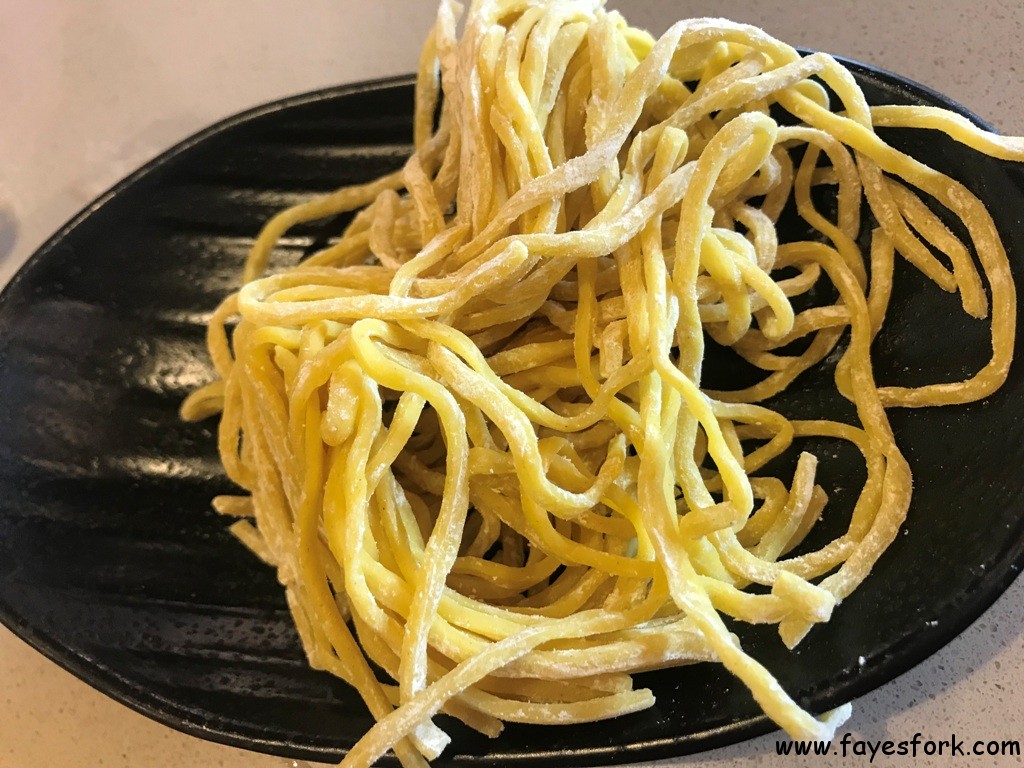 It said 'fresh' noodles at the station. We were hoping this would be similar to Little Sheep's noodles.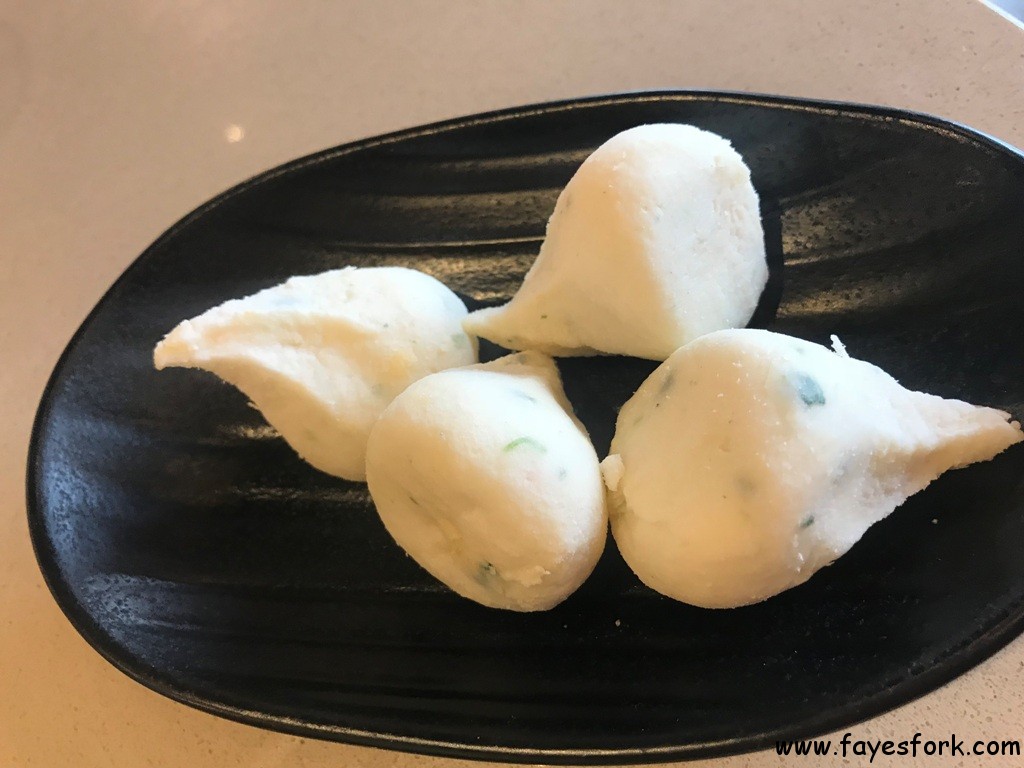 See. Couldn't get enough.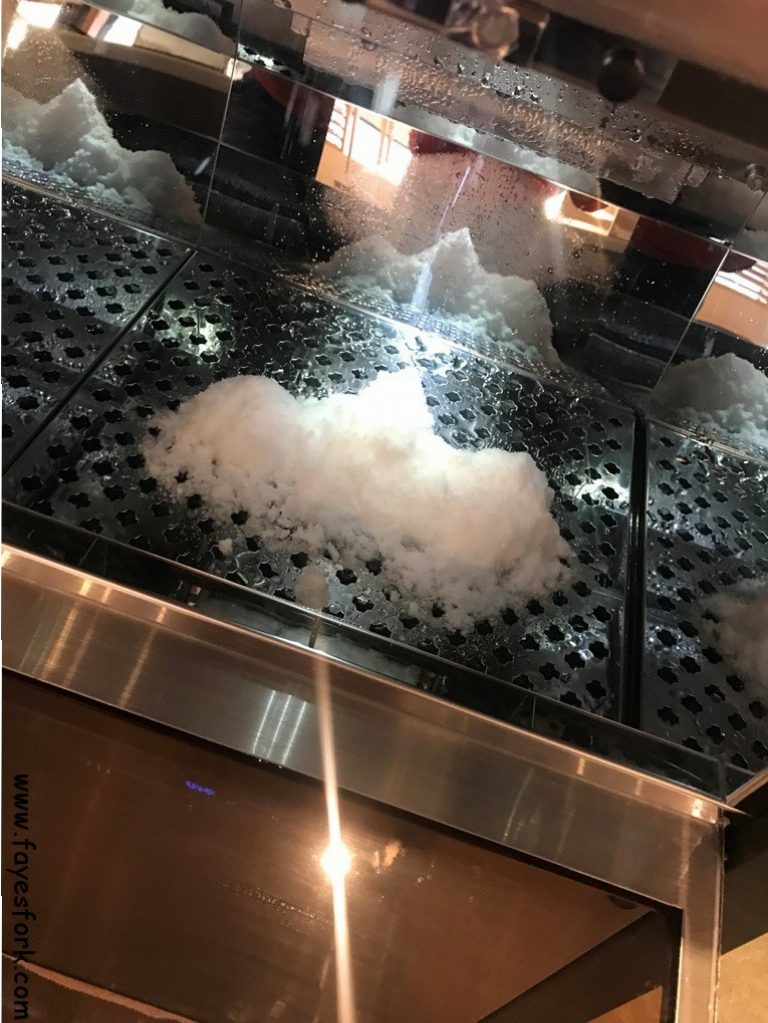 I about lost my mind when I heard a machine churning freshly made ice!!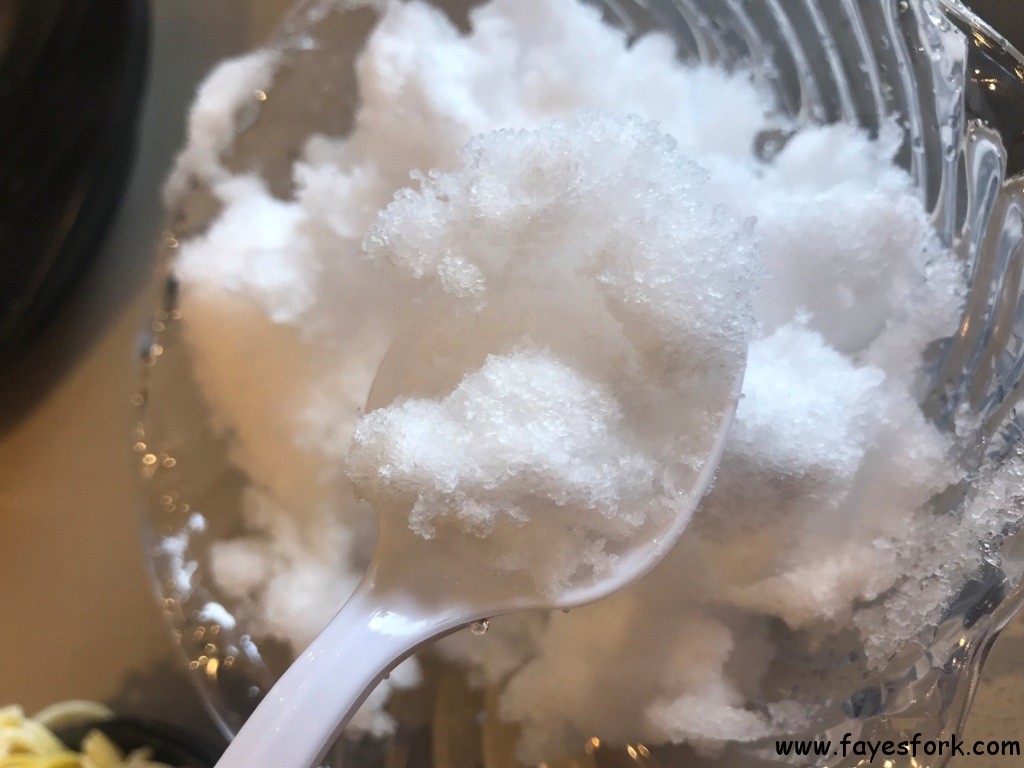 Look at how 'fine' this ice was!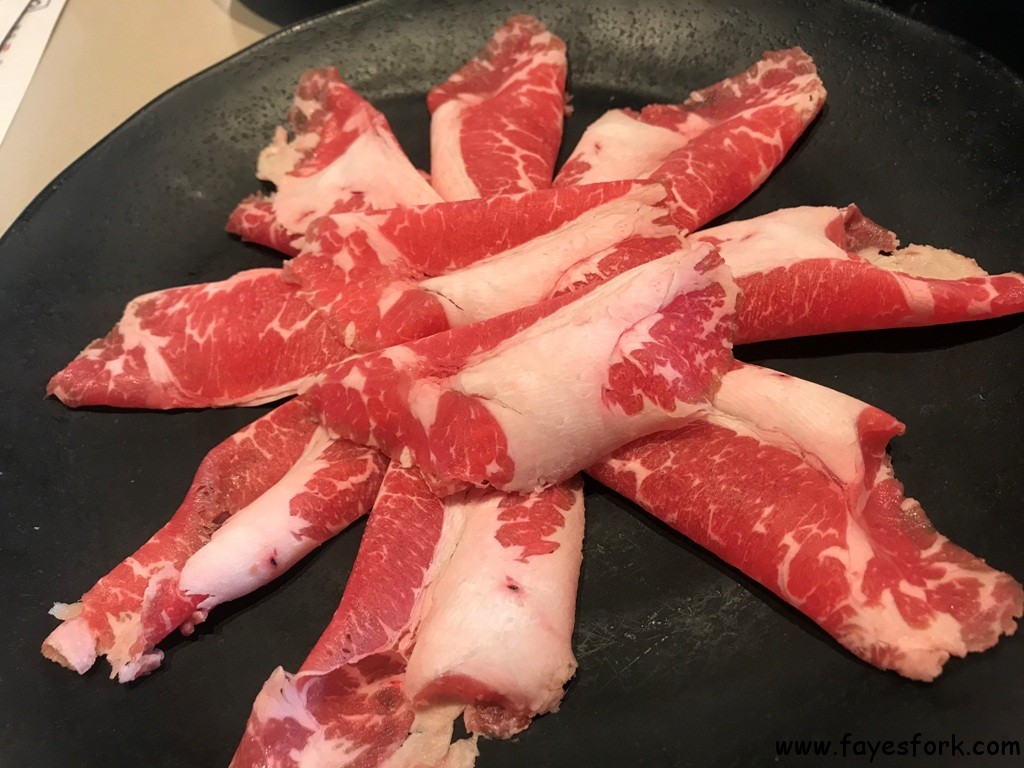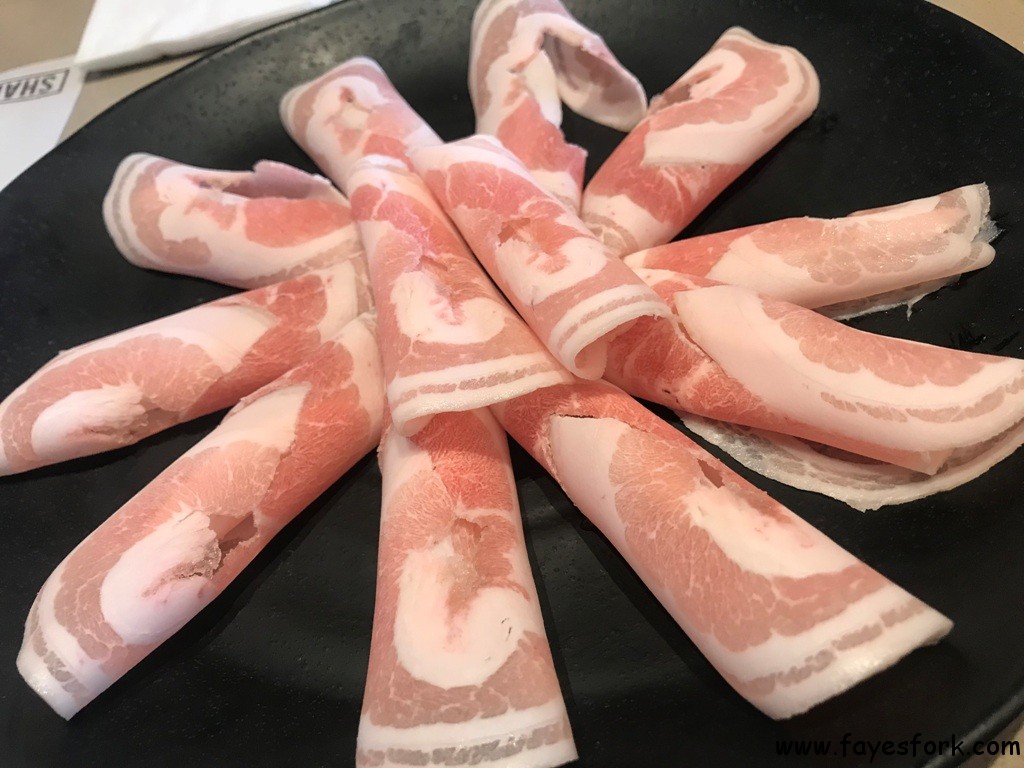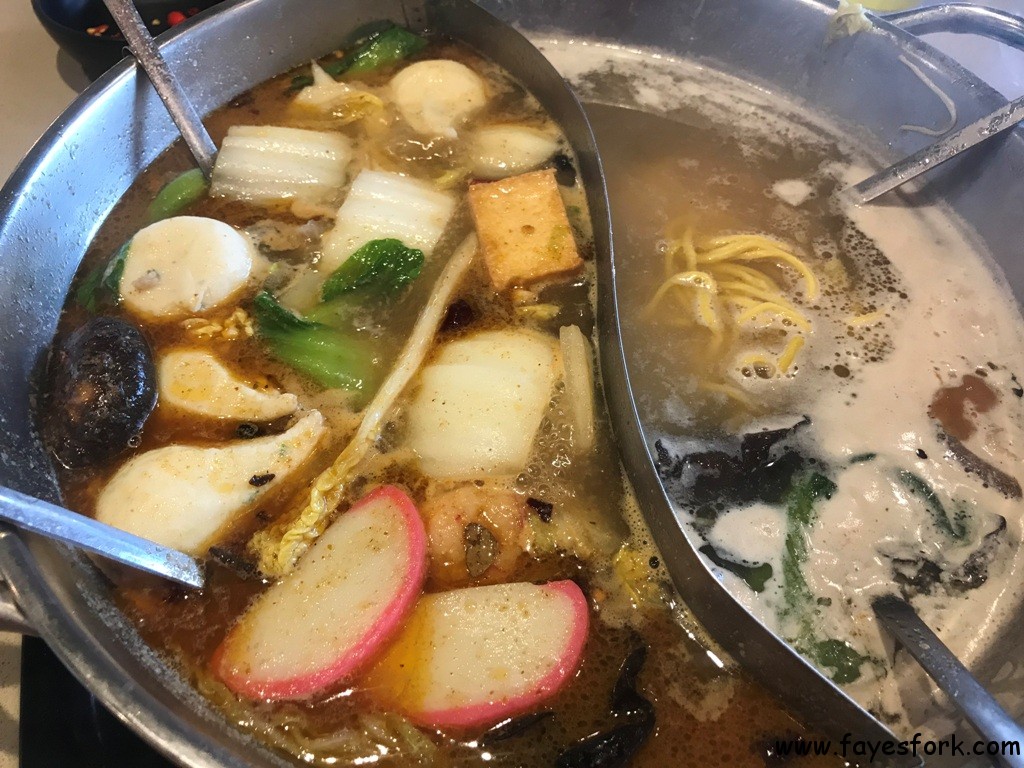 We really enjoyed the mongolian soup base (to the left). It was similar to the soup base Little Sheep uses. We added the garlic miso to the right side and hated it. The miso tasted off to us.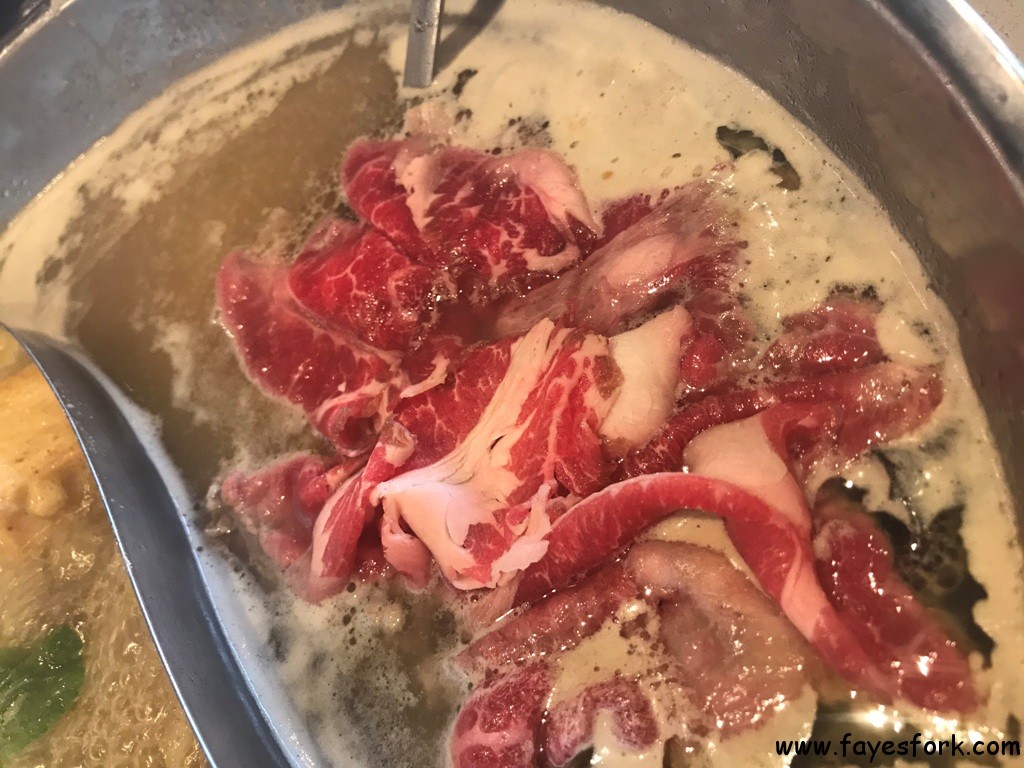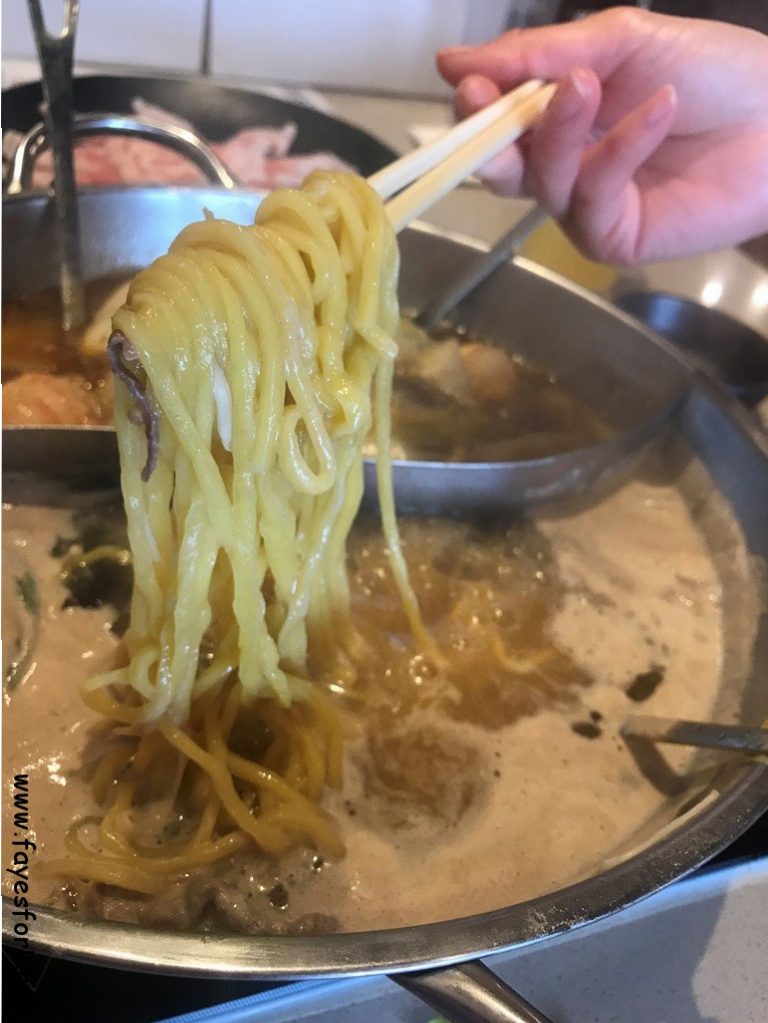 The noodles were just 'ok' . They tasted similar to ramen.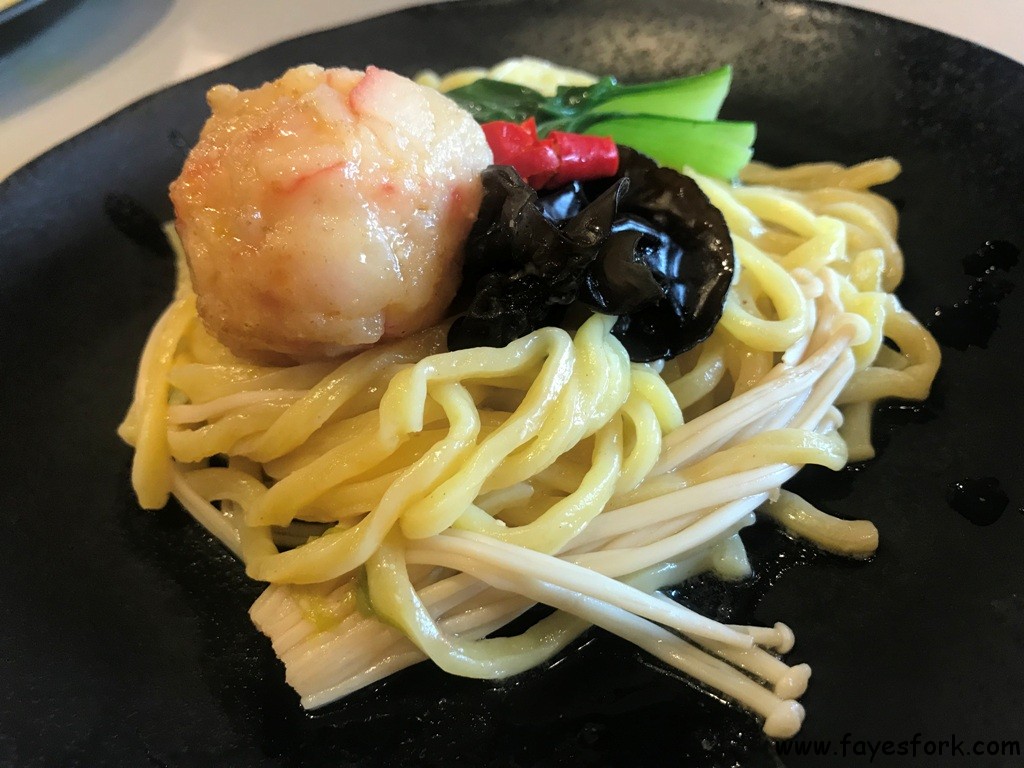 Friend created this noodle dish for a pretty pic. We frowned that we didn't put the noodles in the mongolian base as the noodles absorbed all the garlic miso base that we didn't like.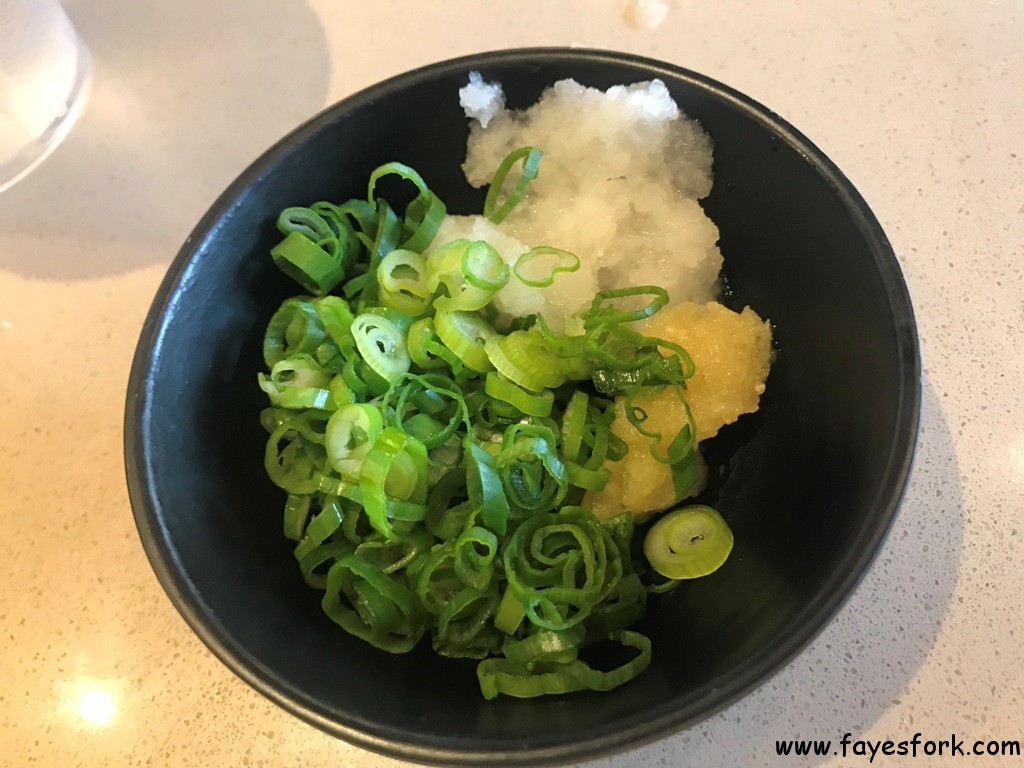 Here's the second helping of my dipping sauce (before I added the ponzu to it).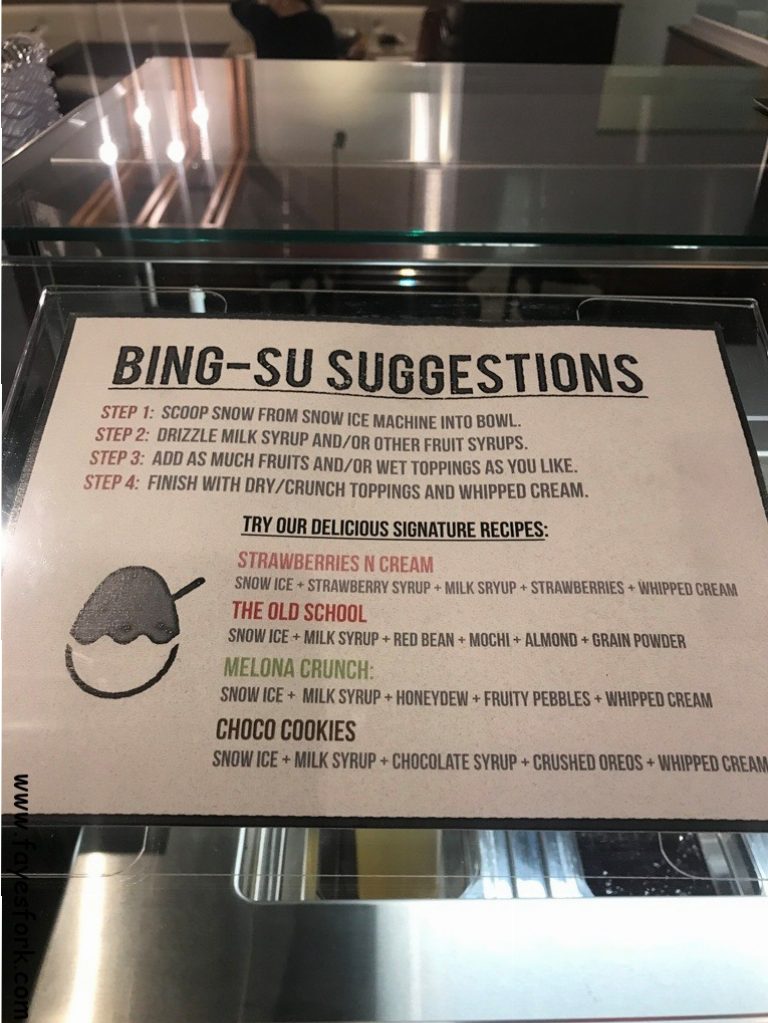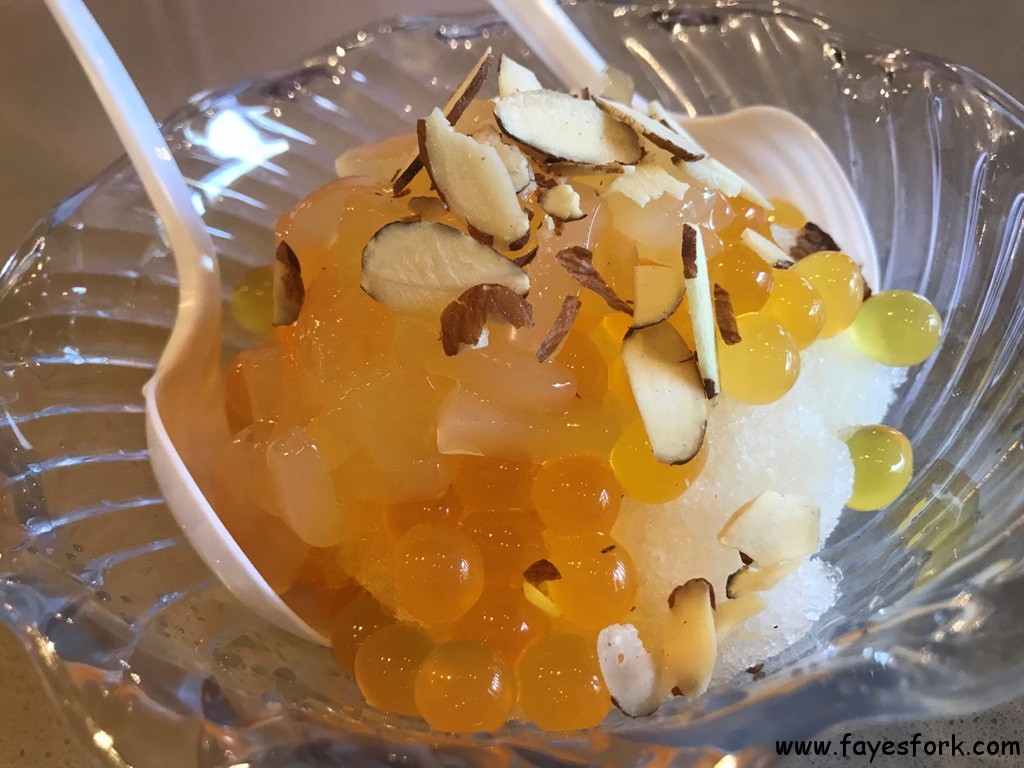 Friend topped her snow ice with mango balls, lychee, and almonds. She enjoyed it.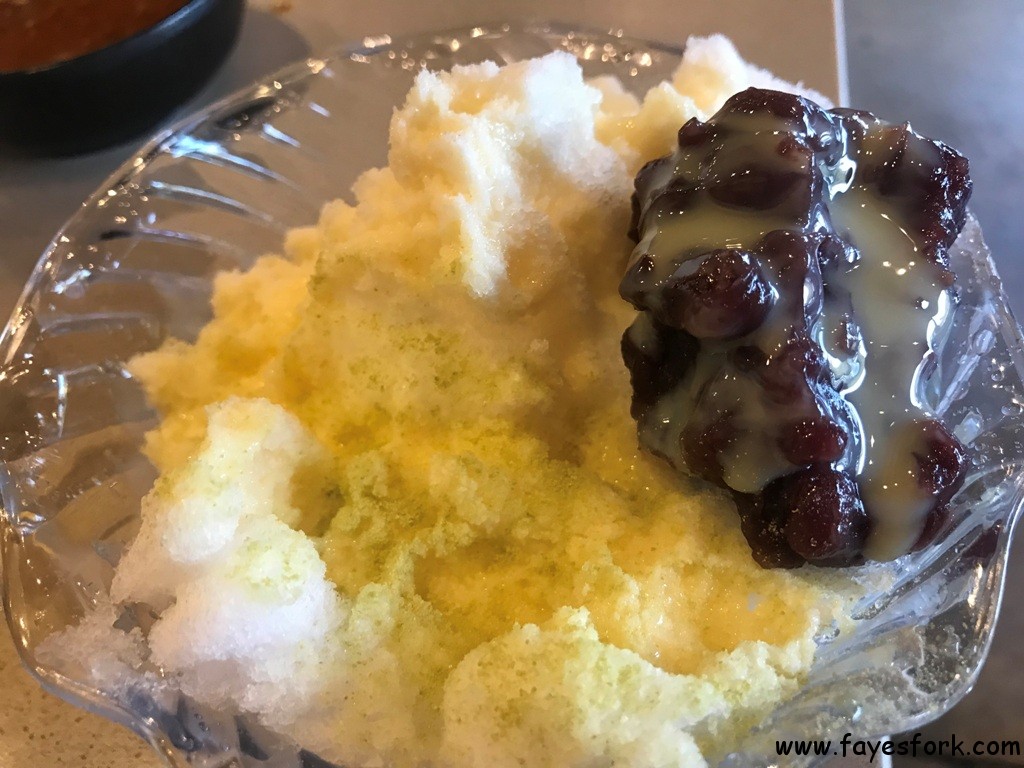 I topped mine with condensed milk, red beans, and some matcha powder.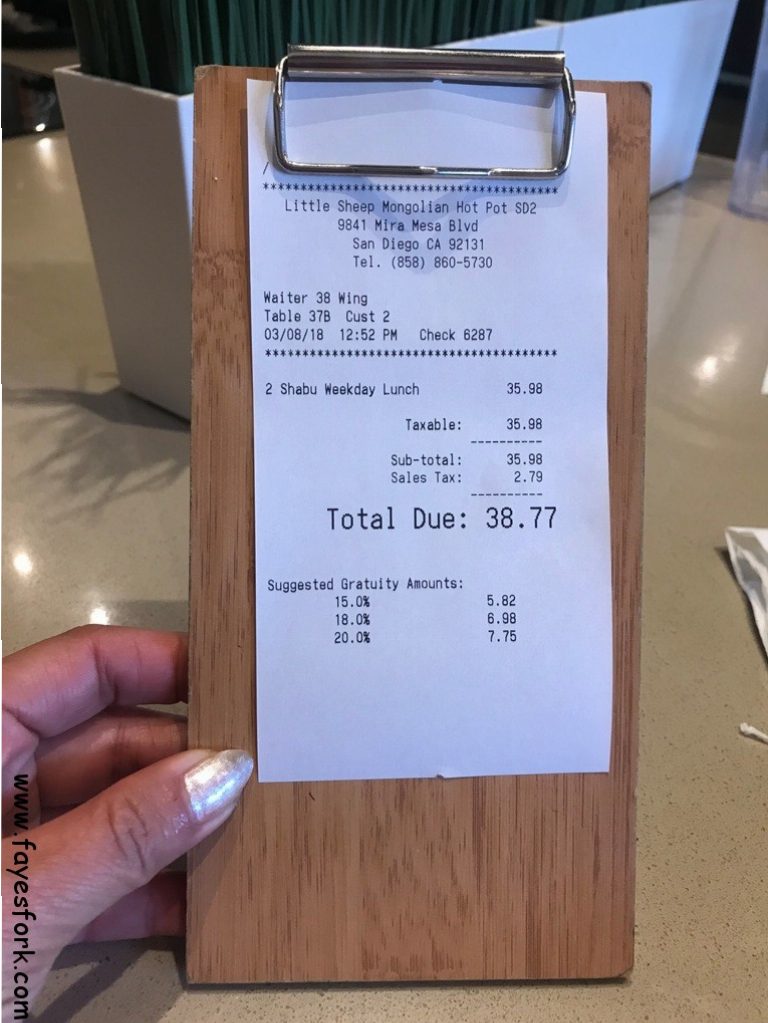 We definitely ate our money's worth here at Shabu-Works. Yeah, it's not a cheap lunch but it IS an affordable quality AYCE option.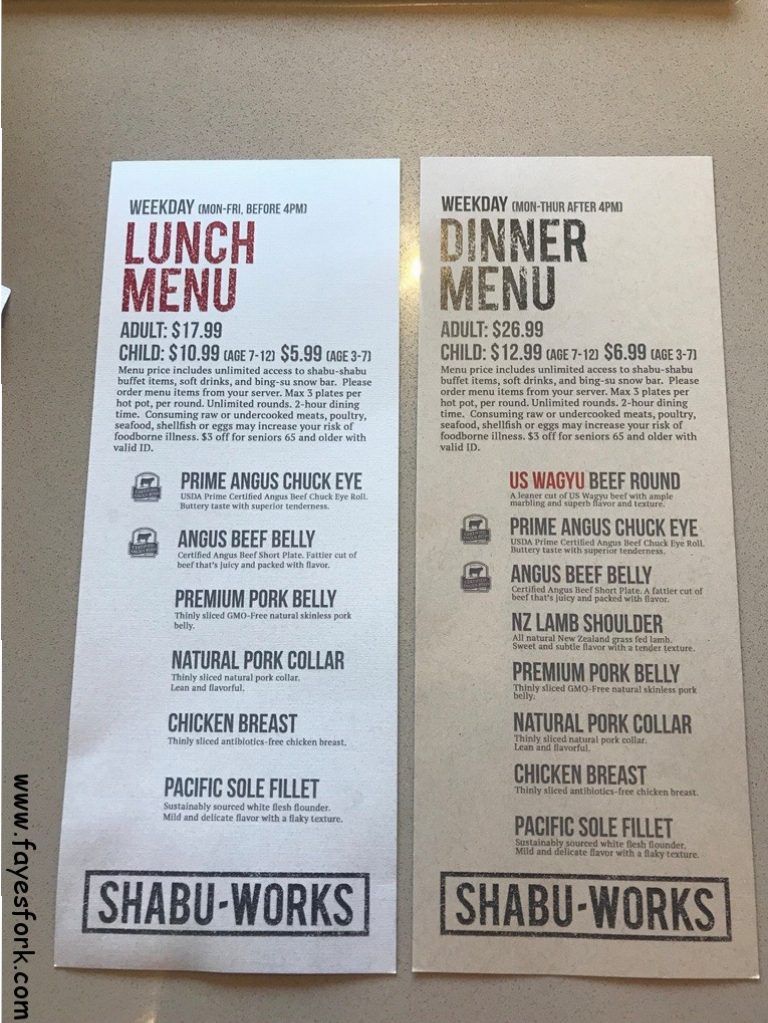 Dinner prices are way more (especially on weekends) so take advantage of their $17.99 weekday lunch special.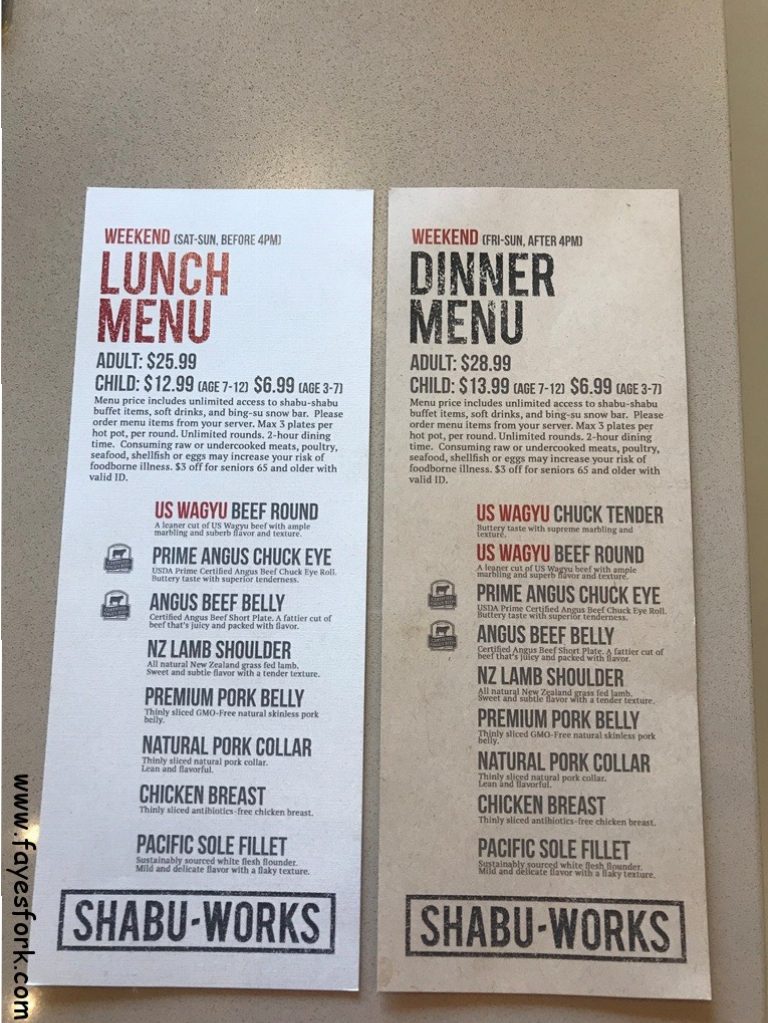 You can see there are more proteins to choose from at dinner. Also, I think the seafood station has crab and crawfish as well. So yeah, I'll be back for dinner here at Shabu-Works soon.
SHABU-WORKS
9821 Mira Mesa Blvd
San Diego, CA 92131
(858) 860-5730